WOODHAVEN, Mich. – The week before the annual Woodward Dream Cruise in Mid-August is always a busy one for enthusiasts in the Southeastern Michigan area – except, of course, for this year – thanks to the global Coronavirus pandemic. Just like all across the country, Ford Performance enthusiasts in Michigan have had scant few chances to bring out their vehicles for a car show gathering of any kind. In an effort to fill the void, some enthusiast-focused Ford dealerships in the area tried to put on small shows under the state's health and safety guidelines as a way to reconnect with their performance customers.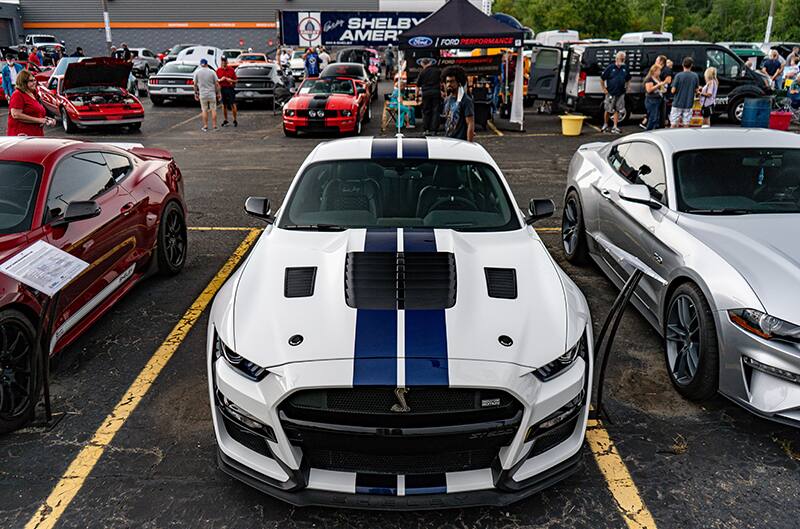 After the positive response to a successful dealer show earlier in the summer, Gorno Ford of Woodhaven, Michigan, decided to host a show on its dealership lot for car lovers in the Downriver Detroit area who would not be cruising at the cancelled Woodward event later in the week. Gorno had held such shows before, open to all makes and models, so they expected a typical 20-30 car turnout. Except this time around, Mike Rey, the dealer's newly named Performance Specialist and New Car Sales lead, was in charge of promoting the show.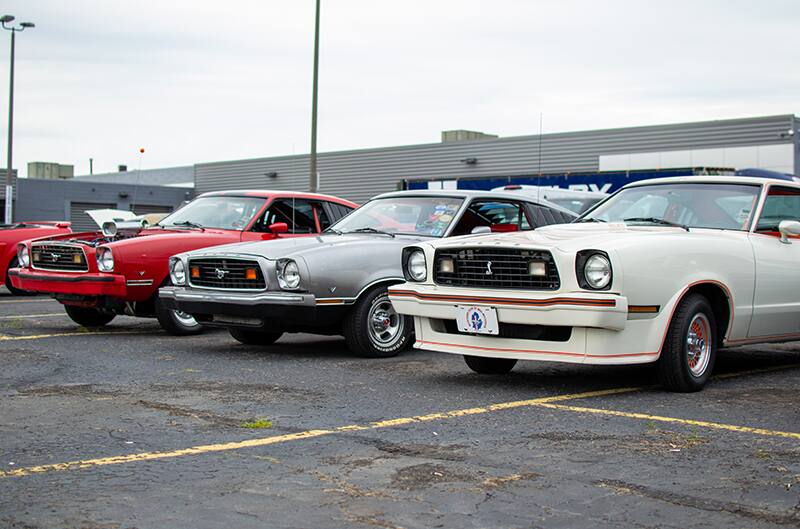 Mike also happens to be the longtime president of one of the country's largest and most active Mustang clubs, MOCSEM (Mustang Owners Club of SouthEastern Michigan), so he invited the club members to attend. Mike also invited his friends at Shelby American, who arrived with their big rig and several new Shelbys to display (as well as a recently restored 1968 GT500KR), plus called up Ford Performance, who arrived with its Club Connect Meet & Greet tent for a free Mustang poster giveaway. The result was a fun, socially distanced night with an overfilled lot of over 100 cars – mostly of them Mustangs and Fords, despite a few Brand-X rides (and cloudy skies with rain in the forecast).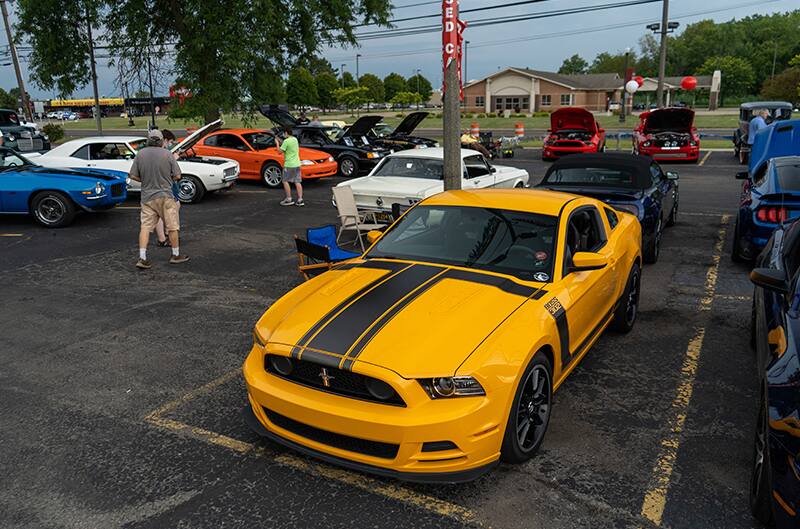 The lesson here is, don't underestimate the passion of Ford enthusiasts -- from Mike Rey and MOCSEM to every Mustang and Ford owner who attended the jam-packed Gorno Ford show. And speaking of Ford enthusiasts, young photojournalist Sean Devine and his fellow photographic phenom, Joe Deladvitch, drove in from Delaware for the weekend and attended the show, and both agreed to share with you below some of what they captured on their cameras while at the dealership.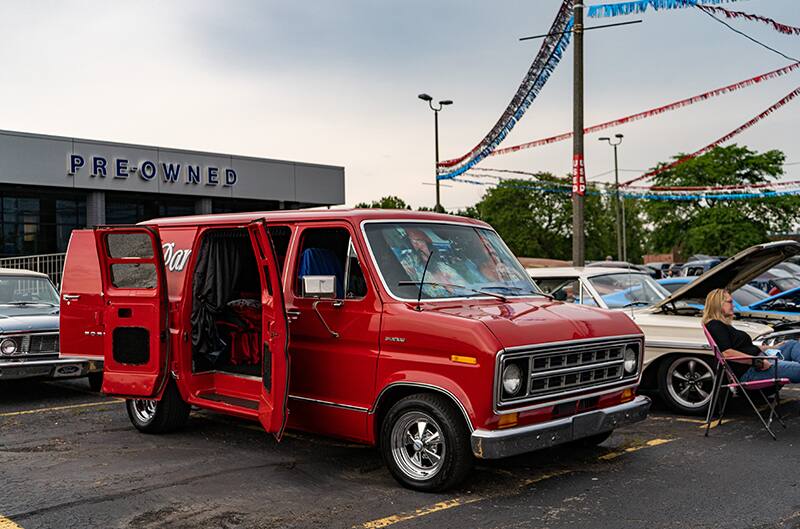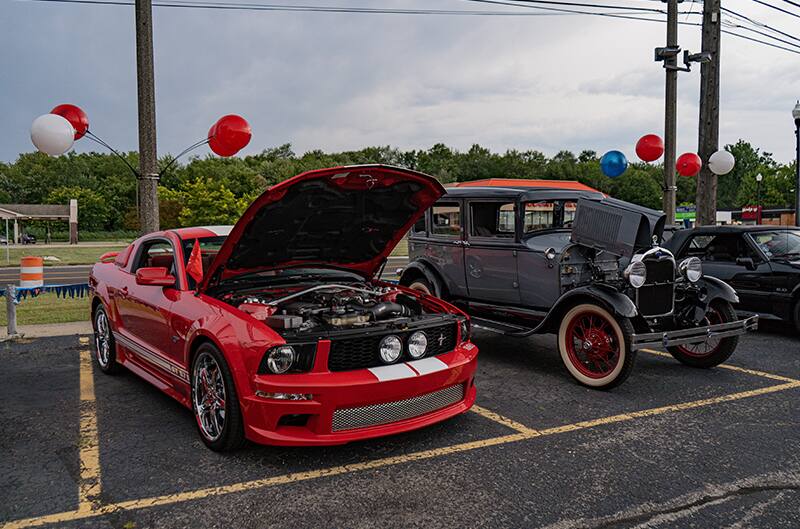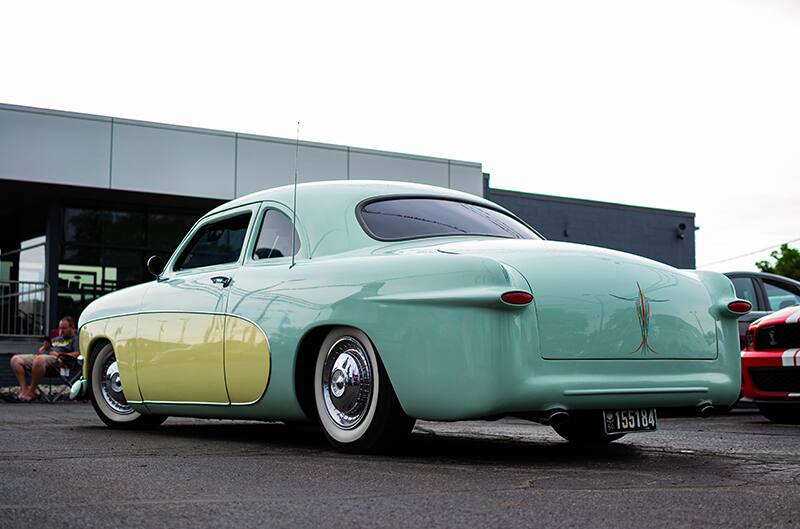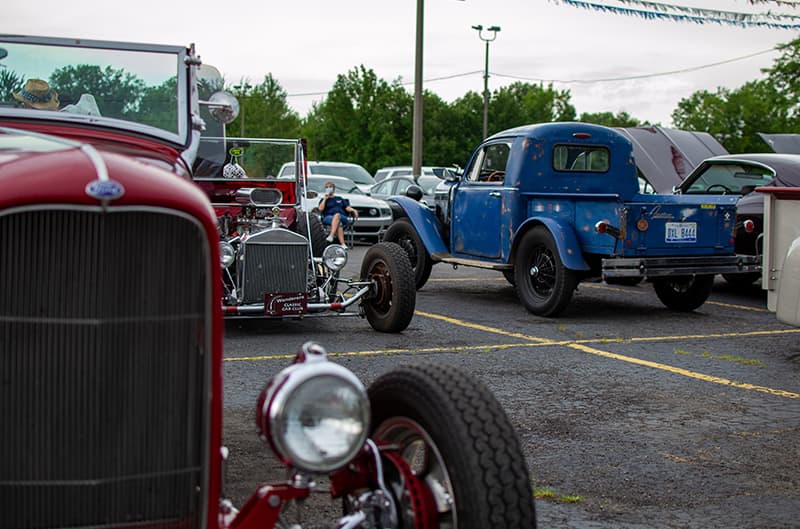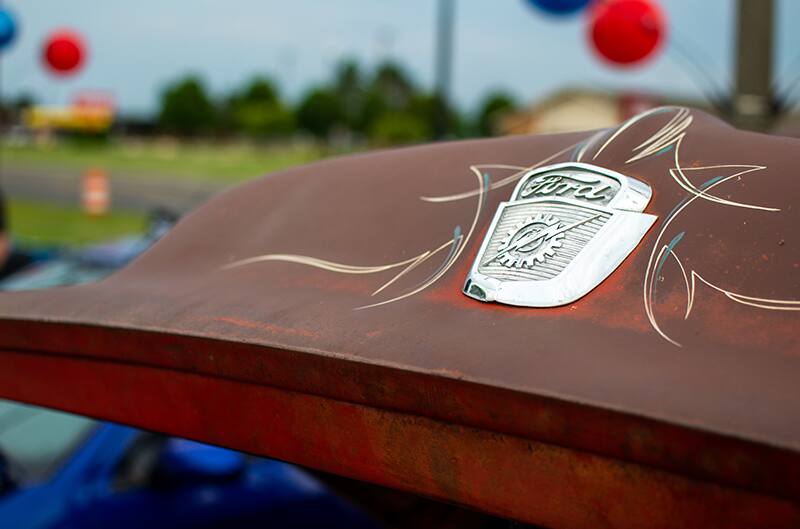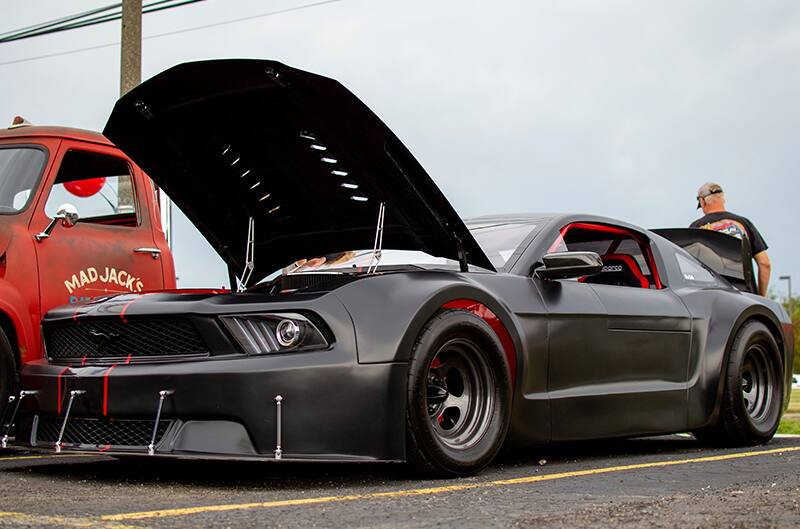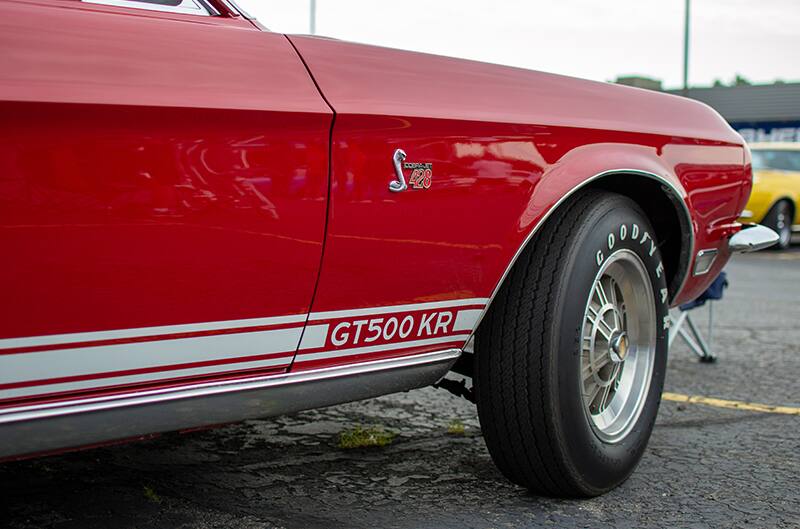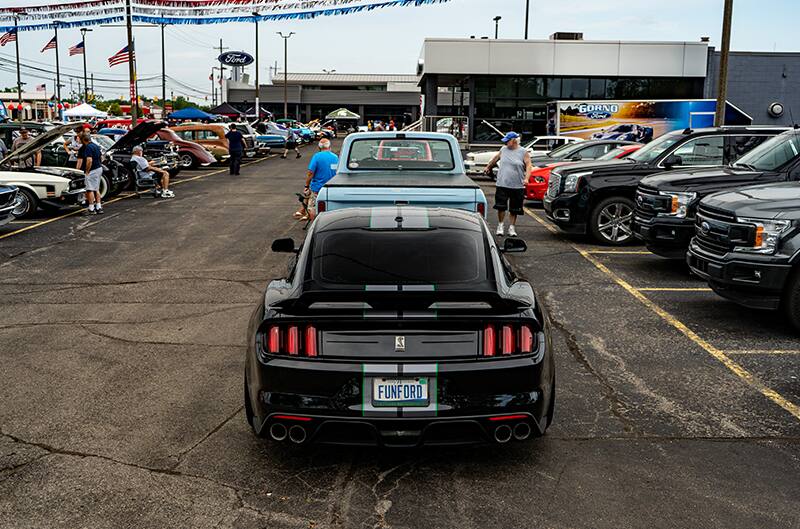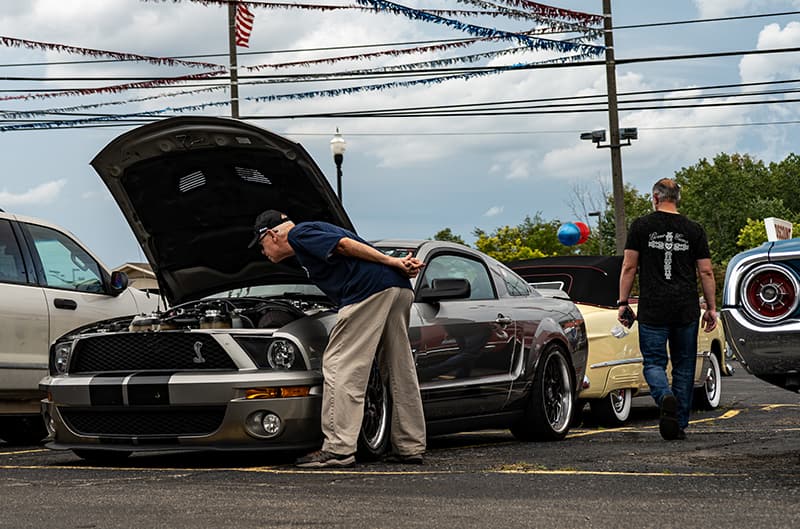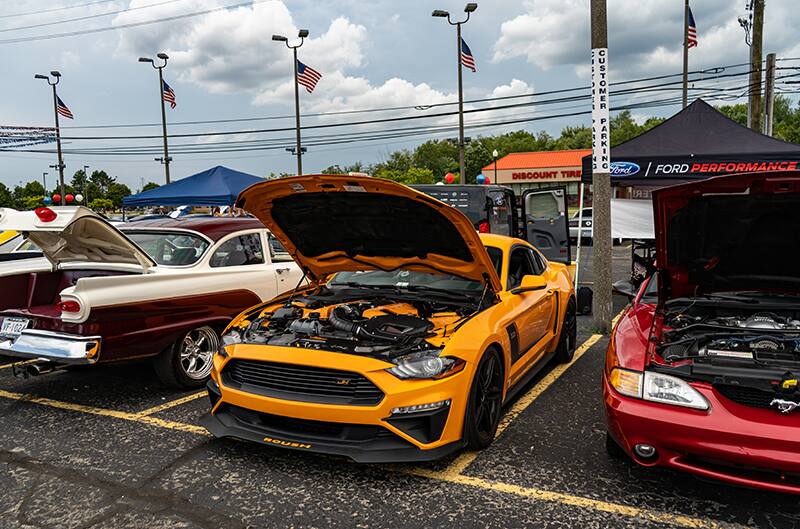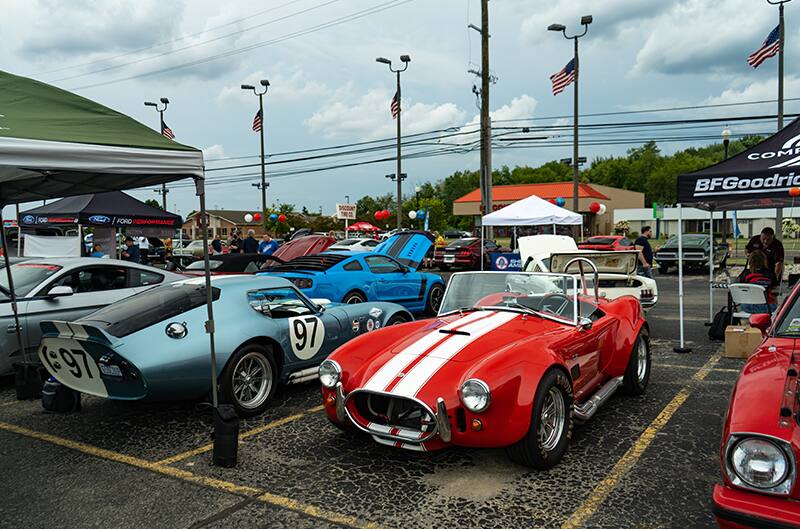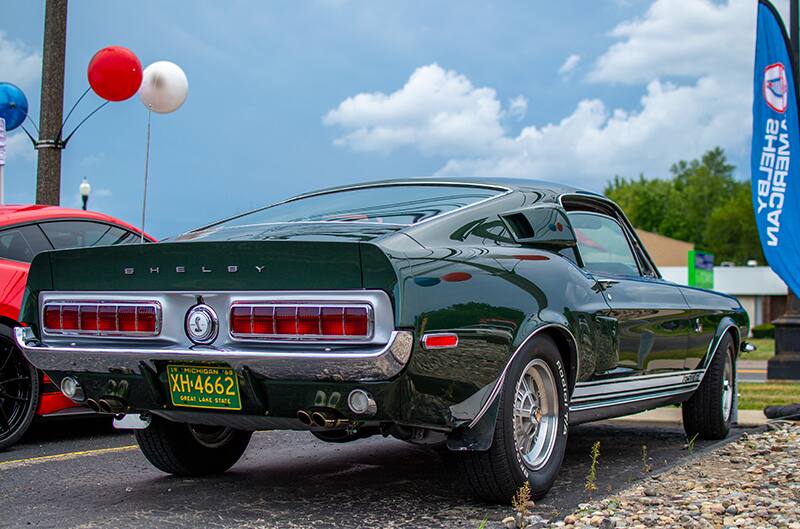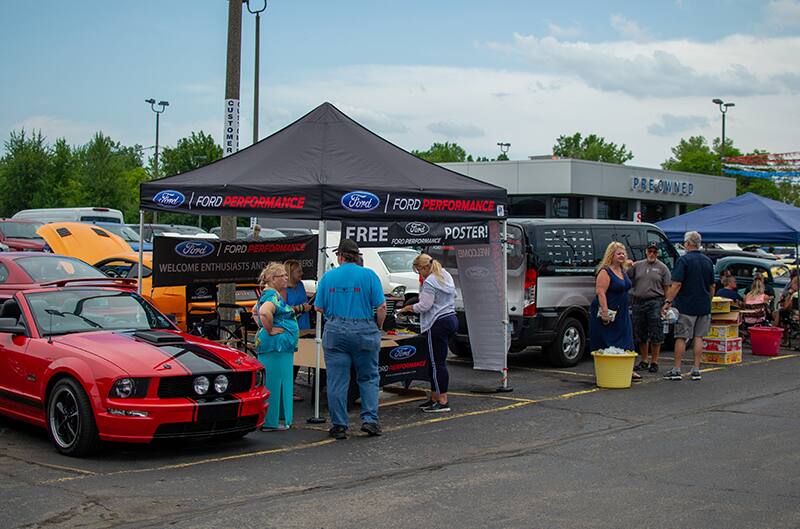 FORD PERFORMANCE PHOTOS / COURTESY JOE DELADVITCH and SEAN DEVINE