ANAHEIM, CA – Everyone who's "working down at Ford's" – as they say in Dearborn – knows that the two things you don't do are anything to slow F-150 sales, or anything that'll mess up the Mustang. Similarly, after 32 years at Knott's Berry Farm, no one wanted to move the much-loved Fabulous Ford Forever show.

But Knott's said they had to.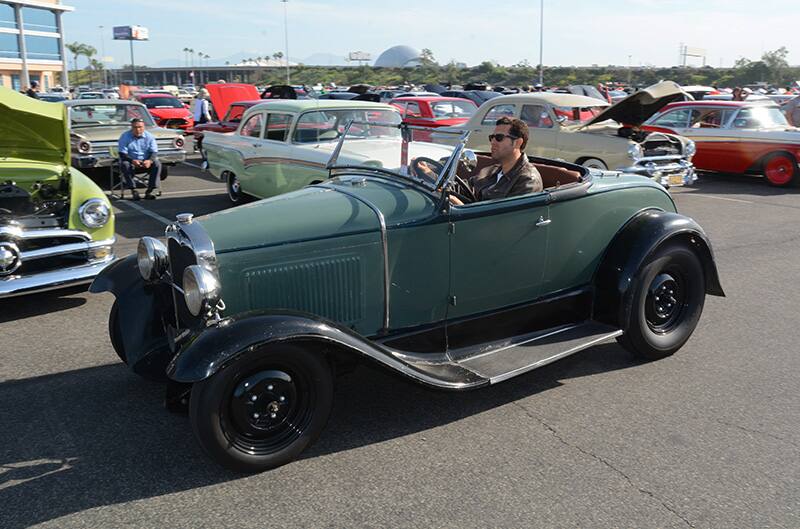 The move was perhaps inevitable. Knott's, like the Fab Fords car show itself, is still growing, and room was becoming an issue for both parties. And so 2019 was the first year that Fab Fords landed in the parking lot of Angel Stadium of Anaheim, with a cascade of changes both driven by and made possible by the expansive new venue.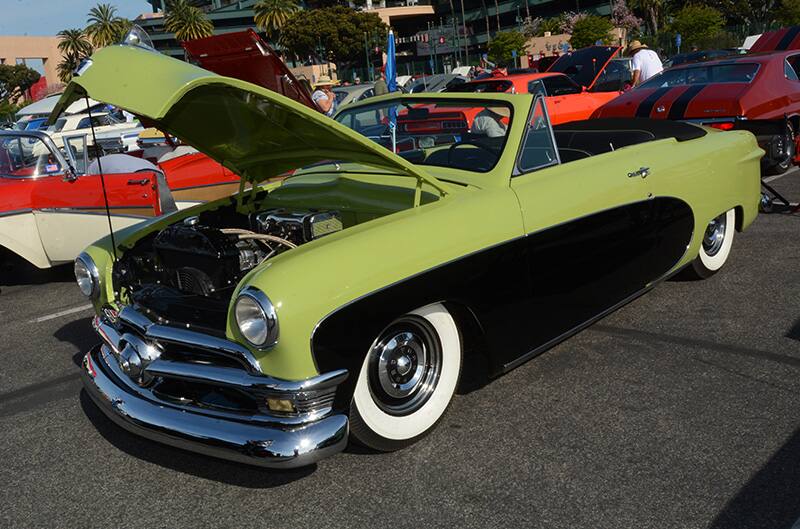 Most obvious of these conditions is room. If "Anaheim" has anything, it has room. Using less than a quarter of the baseball stadium's parking lot, Fabulous Fords spread out 1,437 Fords, Lincolns and Mercurys, a manufacturers midway and two driving demonstration tracks. While the car count was understandably down some several hundred from the last few shows (major changes typically result in a temporary lull in attendance), there is no practical limit on the number of Fords that could be displayed at Angel Stadium. Likewise, vendors can erect huge displays around their 18-wheelers and perhaps most interestingly, the driving opportunities appear limitless. We confidently expect both more cars and displays next year.

In fact, given the room and opportunities, the risk seems that the manufacturer displays and dynamic events could overwhelm the car show itself, if that's what the public responds to, but that's getting ahead of things.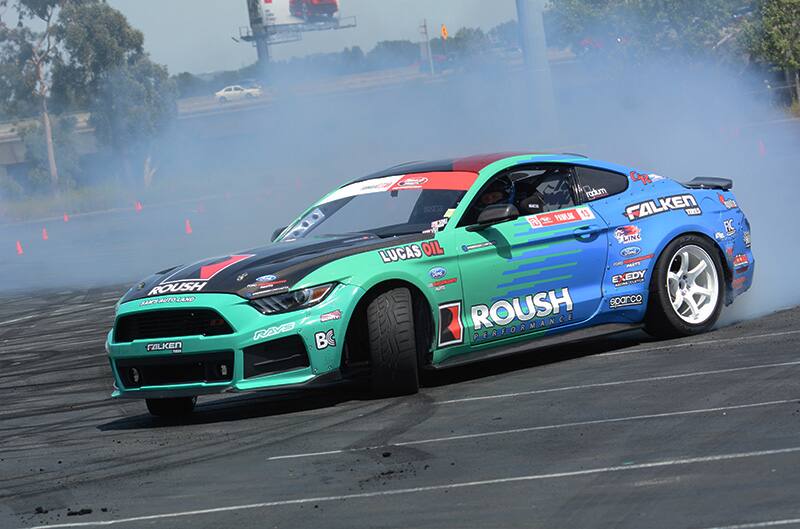 For 2019, the squealing tires came from a drifting exhibition by Justin Pawlak in his Falken Tire-sponsored Mustang, Ford's own consumer Ride & Drive, along with demonstration laps by Hillbank Motorsports, plus Saleen and Shelby American. Along with commentators over a public-address system, the smoke and noise of the drifting put a dynamic feel in the air and a pull on the crowd. Many of that crowd chose to hang on the chain-link fence during the smoky bits rather than wander the show field – and that occasionally lent a quietness in the ranks. No worries there, as the hardcore were still standing by open hoods comparing notes on the availability of correct 351 Windsor head bolts and the like.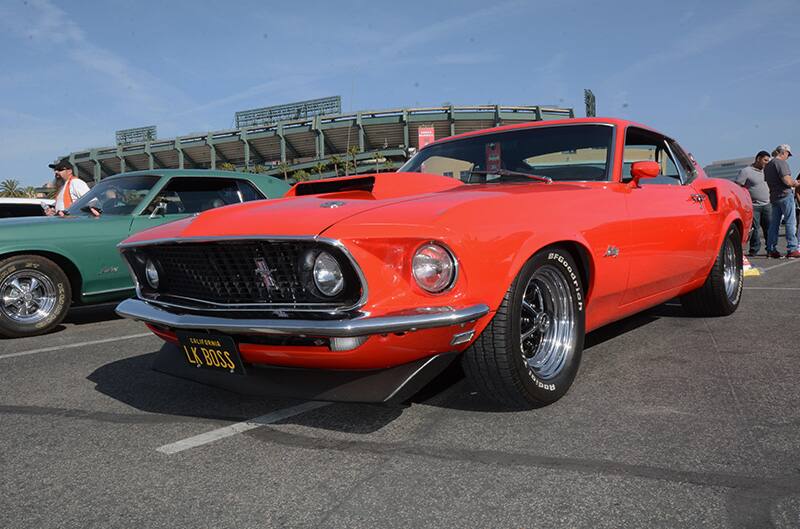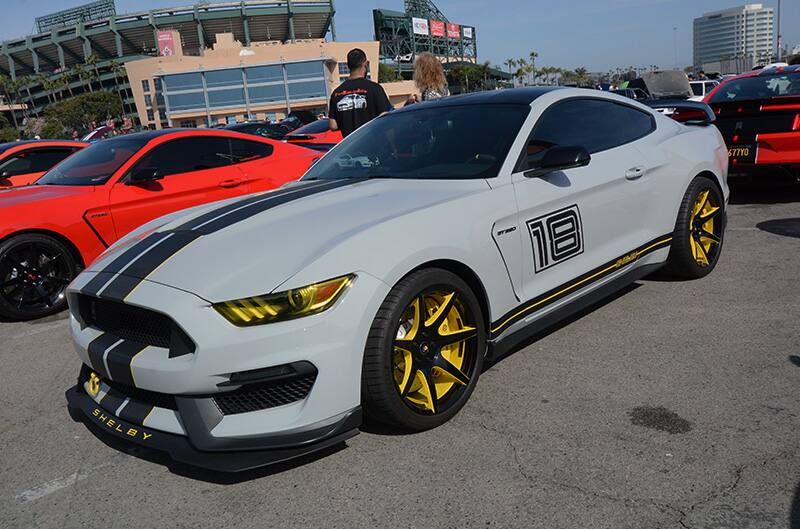 As noted, the car count was indeed down this year, if not enough to notice. Fab Fords is still the biggest all-Ford show west of Dearborn so we're being ironic noting this year we had to scrape by with a bare 821 Mustangs (we dare you to see them all), compared to the mind-numbing 1,000 plus of late. Furthermore, the ratio of classic Mustangs and the very late models seems be holding, as both groups are well-represented here. The middle ground, especially the Foxes, has varied, as those cars pass through the purgatory of being just old cars before they become classics. Those Foxes that were present leaned heavily to modification, especially to later multi-cam V-8 swaps.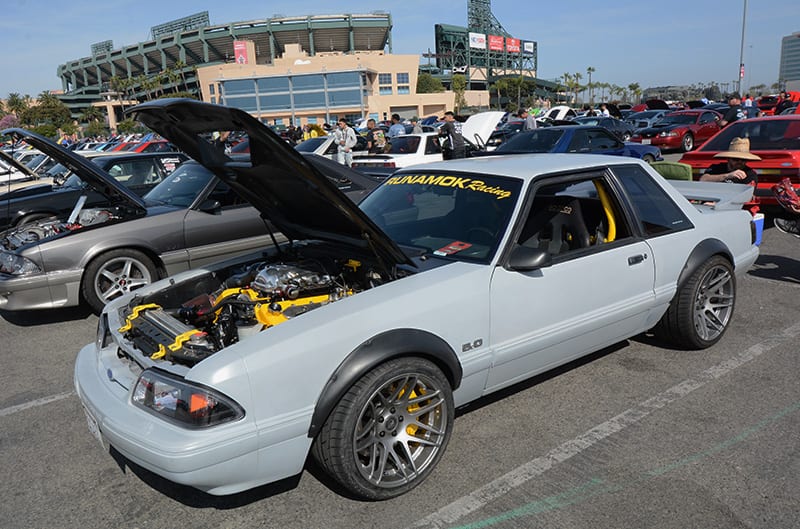 Also pulling fewer than the century mark was the second most popular vehicle: Broncos. A wildly diverse herd of 76 of the off-roaders were on hand, and we must say no other vehicle seems to have such a wide bandwidth of supporters in SoCal. Ranging from crusty trail warriors to glamping fodder, street drivers and outright full-show rigs, the Broncos always run the gamut of possibilities. Ford seems to have really missed the mark in not offering a modern Bronco in the last decade as the platform has a similar wide range of appeal to the F-150.
Speaking of which, pickups were the third most populous class at Anaheim, with 53 F-Series showing. At least as diverse as Broncos, the pickup trucks ranged from new Raptors to old stake-bed duallys.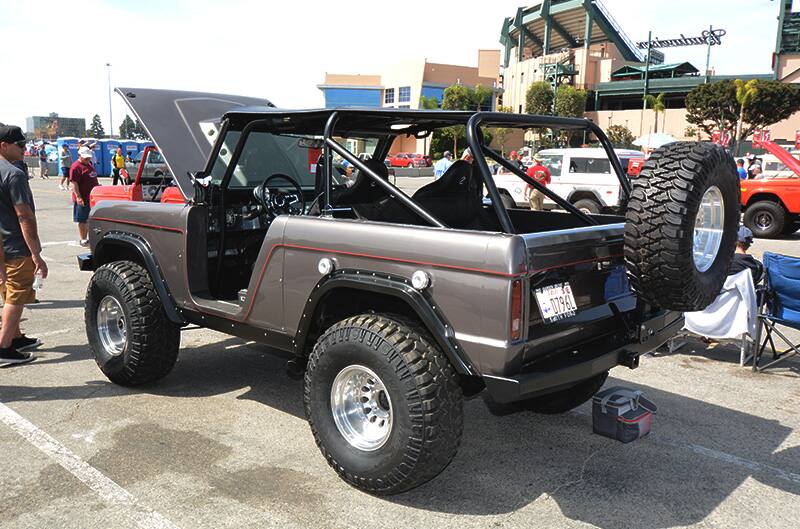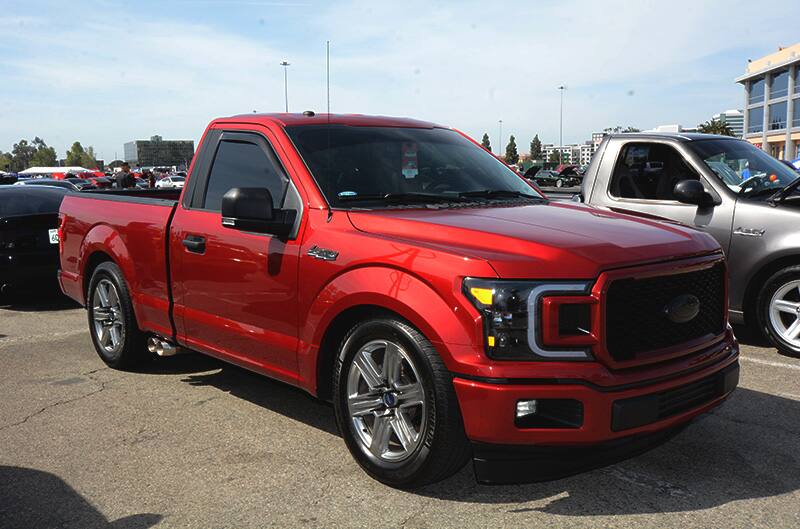 The rest of the show field was a workable mix of pre-war classics beginning with enough Model A's to matter, along with the expected strong mix of Total Performance iron and current non-Mustang sportsters such as the Focus RS. As has been normal for some time now, the brass-era Model T's and heavy-hitting concours pre-war Lincolns and Mercs were mainly no shows.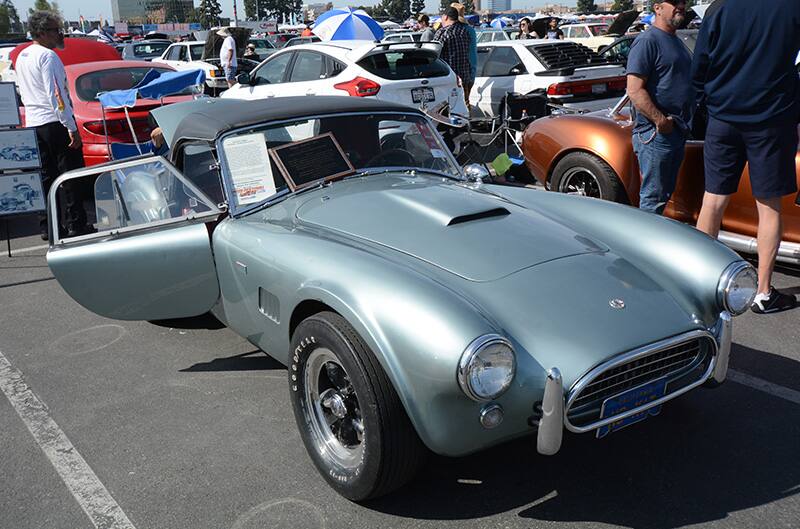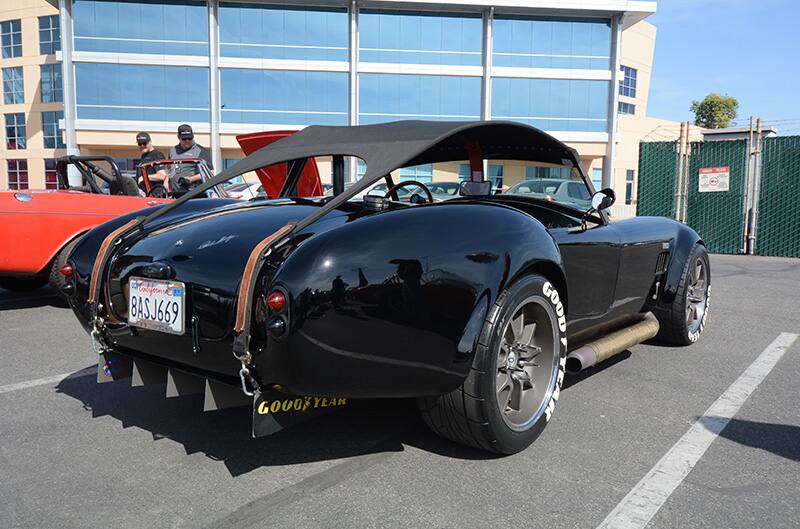 Also more missing than present this year were the once-numerous Cobra roadsters, just 11 originals and mainly re-pops made the scene at Anaheim. That's also in keeping with recent Knott's showings, proving that modern enthusiasts take their Shelby and Cobra medicine in Mustang form rather than get wind-blown in what we all used to call an "AC Cobra."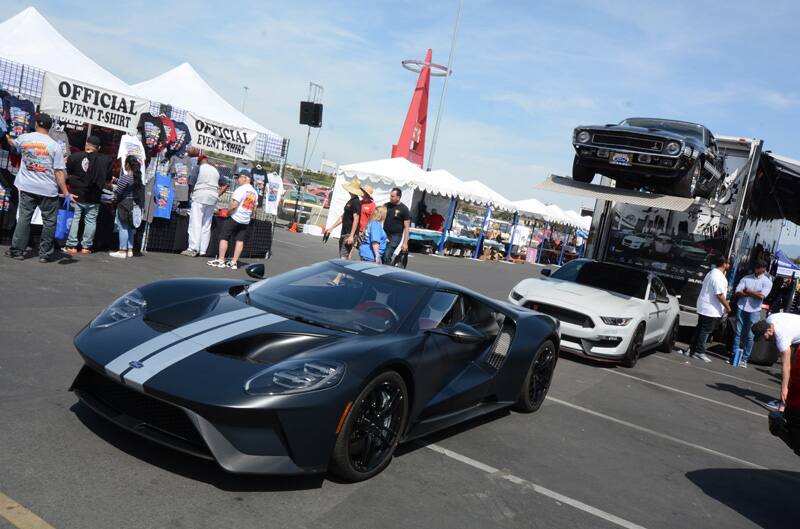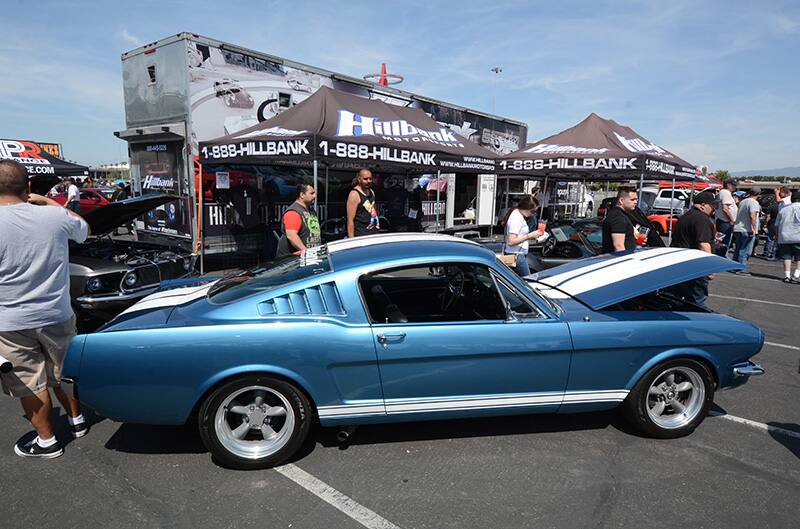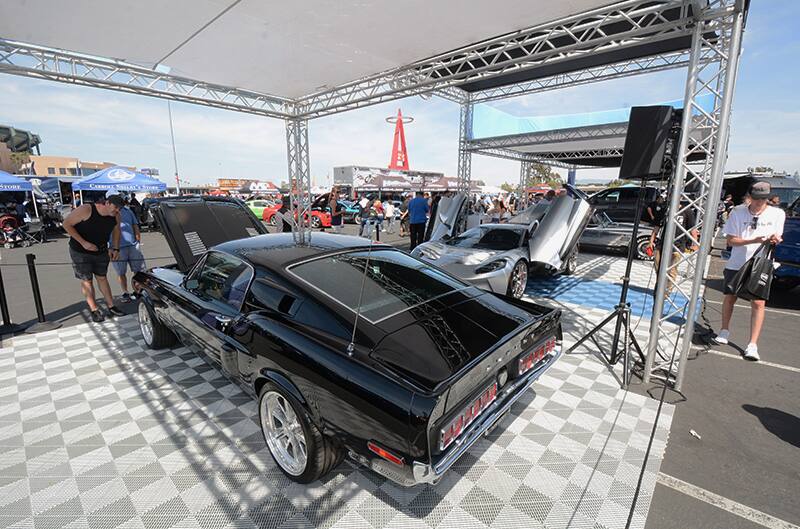 Speed equipment, apparel and display cars from Ford and dealerships building their own appearance-heavy concept cars dominated the 29 commercial displays. There were more food booths, too, as there are no permanent snack bars in the Angel Stadium parking lot.
So, what has Fab Fords gained and lost with the move to Anaheim? For sure it's gained elbow room and the ability to hold driving events on site – which in today's "experiential" marketing world is a huge plus. There's plenty of space for more cars, displays and creative thinking at Angel Stadium. There's convenience in parking trailers and support vehicles outside of the show yet still on the same property, something the shopping mall owners in Buena Park are likely happy about.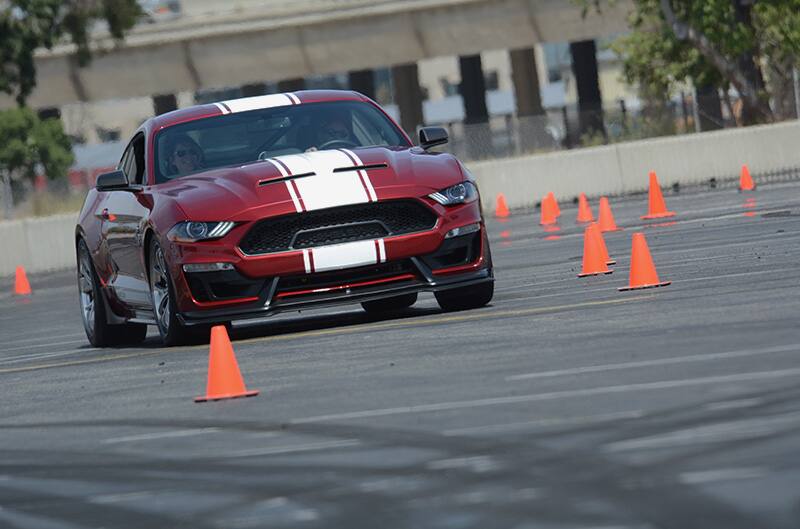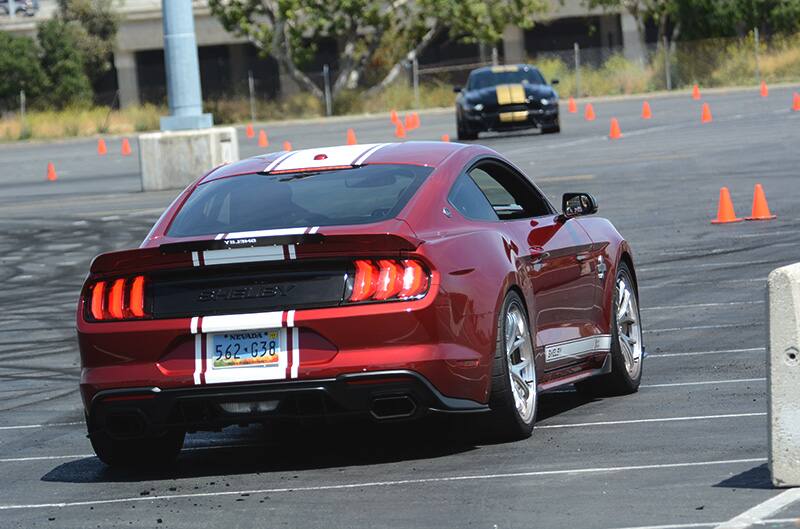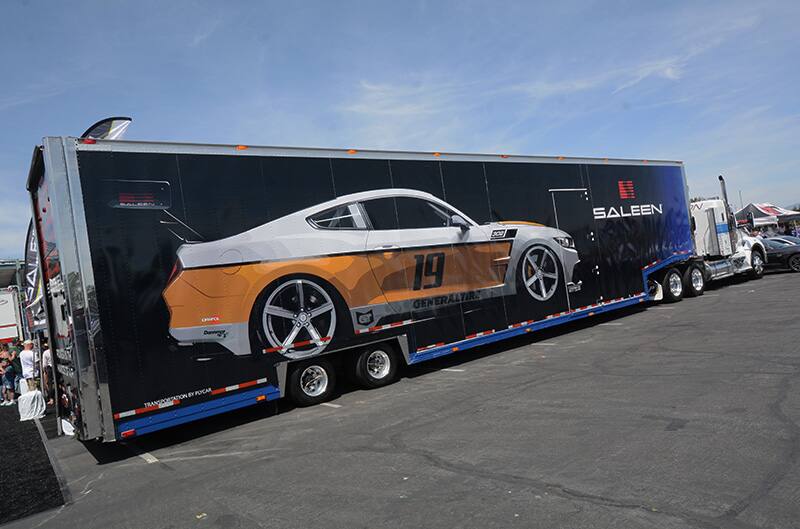 What's been lost? Beauty. The grass lawns and manicured gardens on some of the Knott's show grounds are merely hot, dusty asphalt at Anaheim, along with the continuity that comes from being in the same place for three decades. We think everyone spent some time orienting themselves to the new show layout at Anaheim, but that will obviously change with familiarity.
Generally, Angel Stadium is about as centrally located and freeway friendly as Knott's was, so there is no downside on those accounts. And the weather on show day continues its somehow perfect record with all-day sun and not-too-hot temperatures.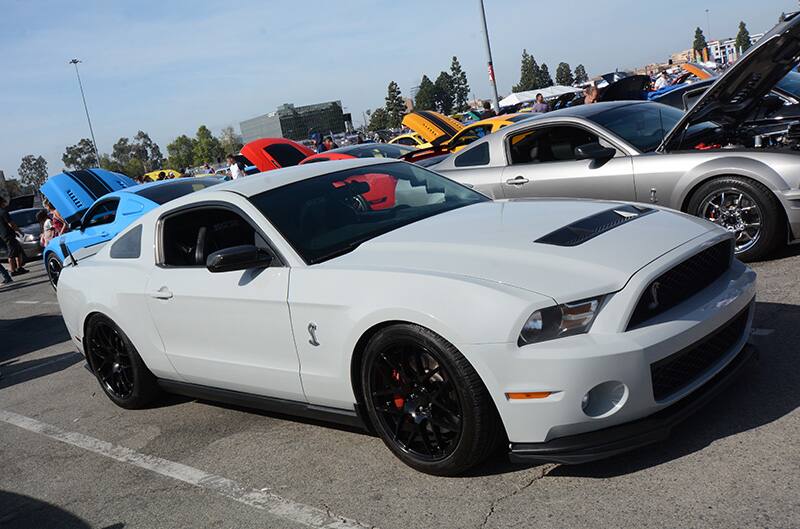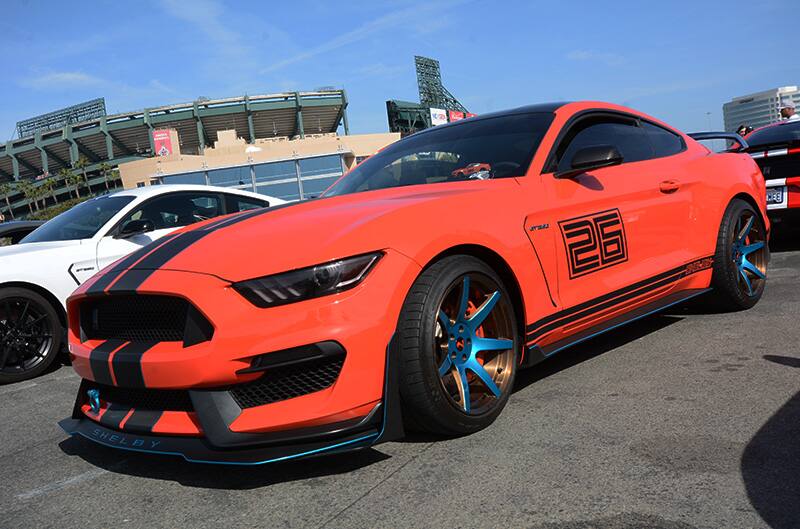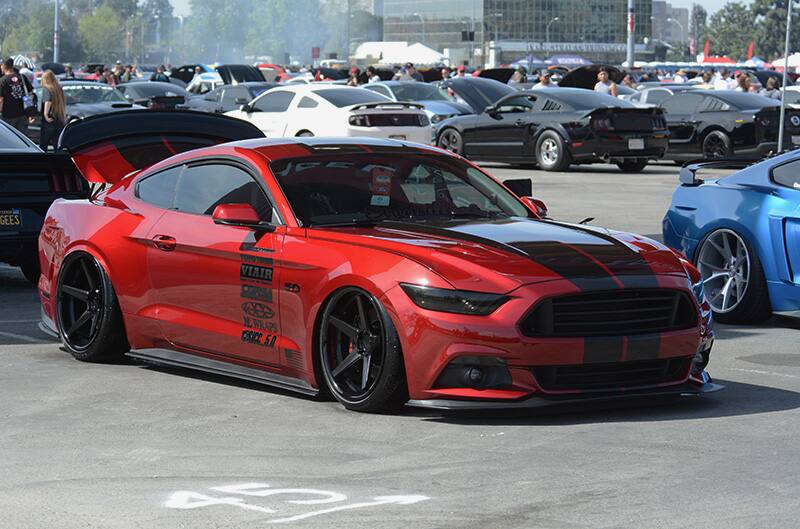 And, of course, things change as the rest of the world changes. There are many more Mustangs these days and the show has a younger, more active feel to it thanks to them and the Focus crowd. (Letting 700 horsepower do broadies in the parking lot will do that for you.) The trend away from hard-core racing to street posturing is also clear in the modified car ranks, which is the way the general car scene is heading. Likewise, the rise of Latino culture in the show continues to grow, a trend that's especially strong in trucks. This is adding new thinking into what makes a good custom to the Fab Ford ranks -- and that's a great thing. It isn't like the classic styles have to go away, after all.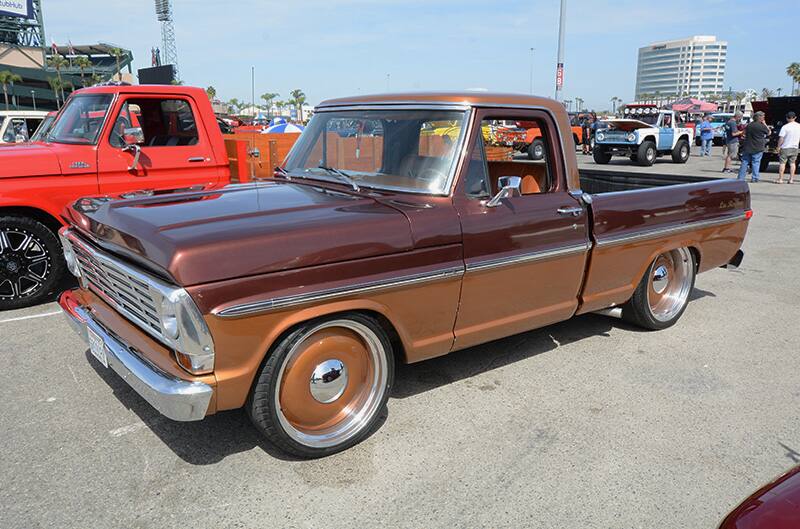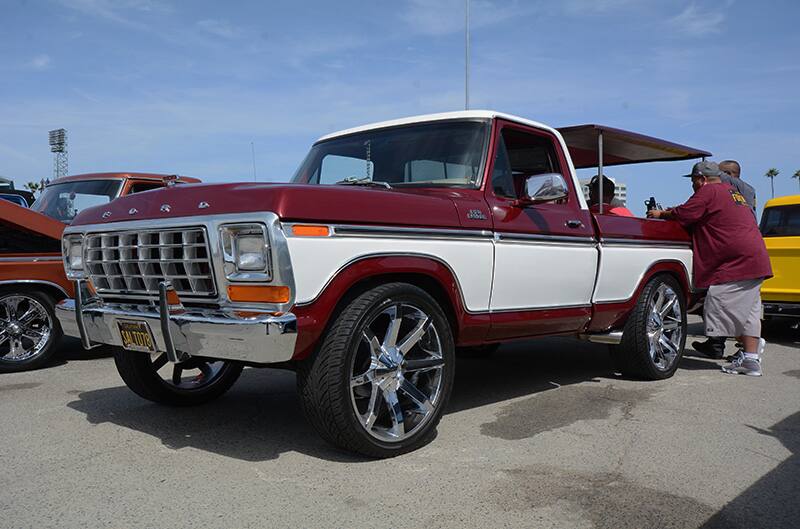 We'll close by giving Ford Motor Company a little more, well-deserved, credit than we normally do for the Fabulous Fords show. Of course they are writing some checks to help make it happen, but they also bring out some great cars. This year saw everything from the latest Ford GT to a nice display of '39 Fords that had once stood duty in Ford's display at the 1939 World's Fair. They also brought out the not-yet-released 2020 Shelby GT500, not to mention the cool Ride & Drive opportunity.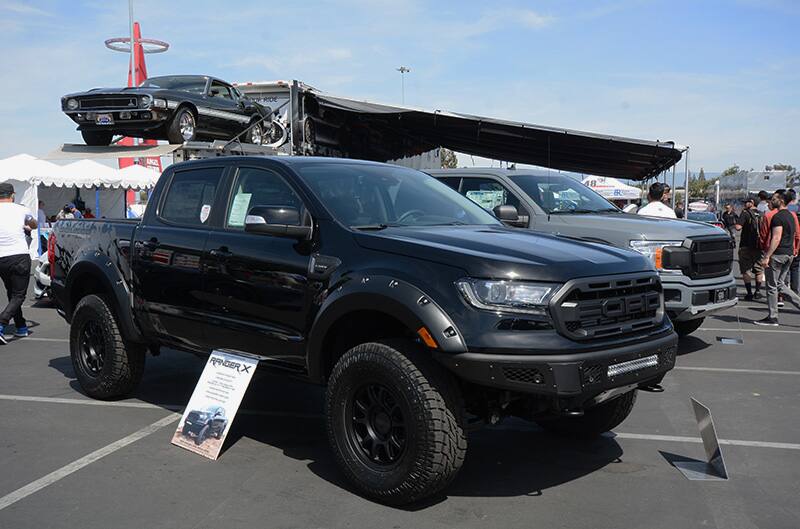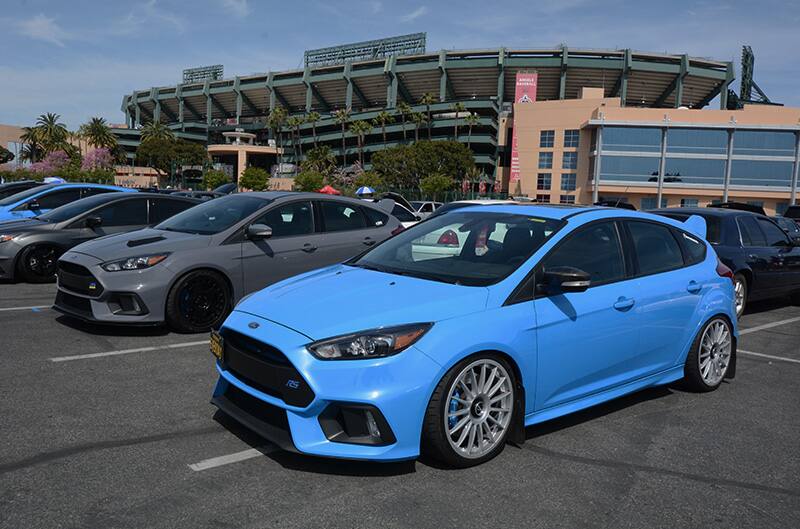 The other big 'atta-boy goes to the 50 or so Ford car clubs that organize everything for this event and man the show. This year there were 260 cheerful volunteers on hand from the Ford Car Club Council to make sure everyone got to where they needed to be -- and given the challenges of moving this large, diverse show to a new venue, they did a fabulous job of it. It is, after all, in their name.
FORD PERFORMANCE PHOTOS / COURTESY TOM WILSON