Mercury
2004 Mercury Marauder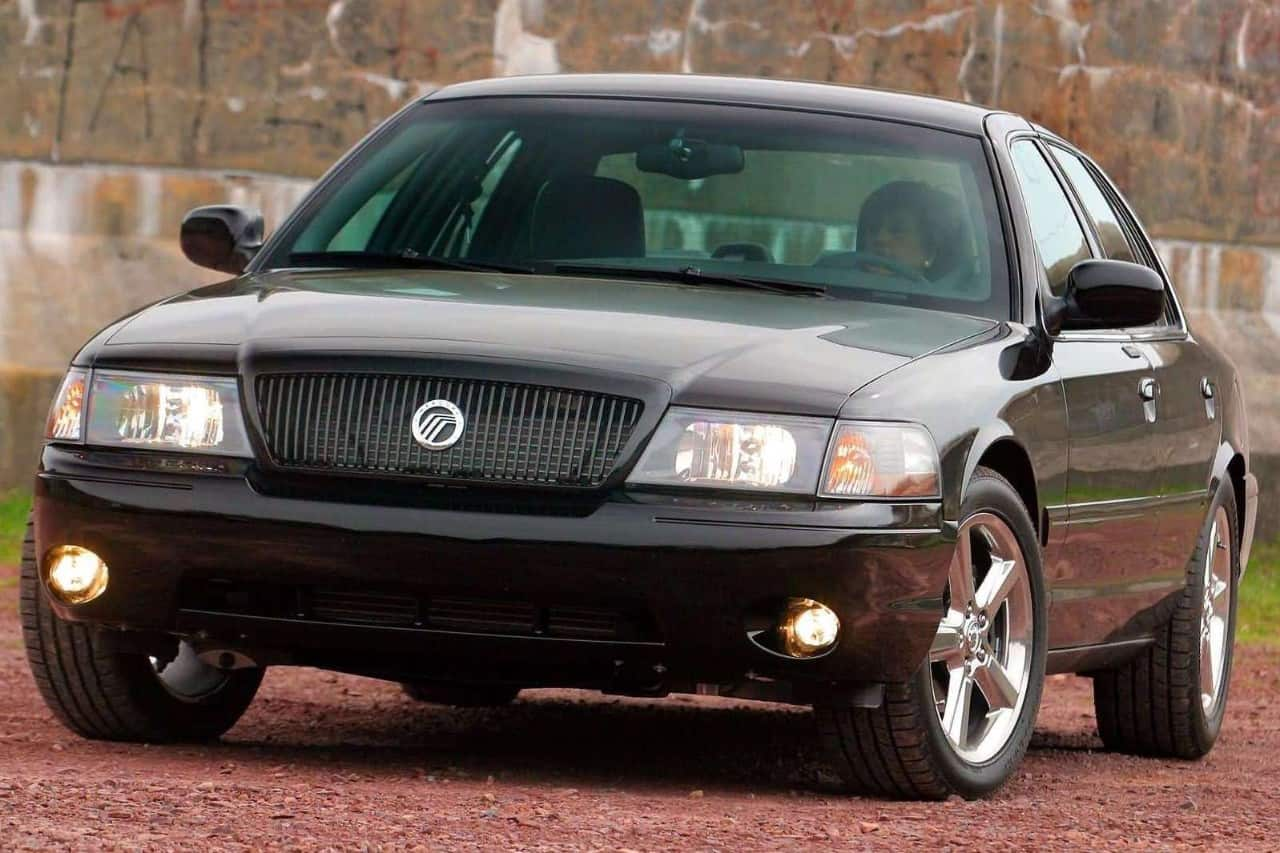 In the hopes of expanding the Marauder's appeal in 2004, Mercury offered more standard features and expanded color availability for its big performance sedan. Traction control and Ford's Audiophile entertainment system were now included on Marauder, and improved shift response was delivered with an upgrade to Ford's 4R75W four-speed automatic transmission. While initially offered only in black and later a dark blue for '03, Marauder buyers were given the choice of Silver Birch, and for '04 only, Dark Toreador Red. Inside, a Light Flint/Dark Charcoal two-tone interior was also made available. But none of that served to increase sales.

After the car's initial fanfare had worn off, sales of the sinister $34K sedan slowed, forcing product planners to drop production estimates from 18,000 units a year to 12,000 for only a two-year run. While most of the motoring media praised Marauder's handling, others were disappointed with its low-end torque and off-the-line acceleration, insisting it should have the full factory SVT treatment, including a supercharger (only available in the aftermarket).

Some enthusiasts held out hope that a unique, two-door convertible version which was shown in concept form in early 2002 with a supercharged 335-horse engine would be produced to rescue interest in the Marauder, or perhaps that more torque could added to its V-8. But Mercury had already decided not to invest in any additional versions or upgraded powertrains, and the model was quietly dropped after less than 12,000 were built in its 24-month return to the market. While it never quite reached the cult status of the 1994-96 Chevrolet Impala SS, the Mercury Marauder retains a passionate club following. It remains a purely American expression of performance that handles winding roads fast like few big sedans can - even the Impala SS.
Engine
Type: 90-degree DOHC 32-valve V-8
Displacement: 4.6L / 281 CID
Horsepower: 302 hp @ 5,750 RPM
Torque: 318 lbs.-ft. @ 4,300 RPM
Bore x Stroke: 90.2mm x 90mm
Compression: 10.1:1
Suspension
Front: Independent unequal-length control arms, coil springs, Tokico monotube shock absorbers, 28-mm stabilizer bar
Rear: Solid axle with four-bar link, Watts linkage, air springs, Tokico monotube shock absorbers, 21-mm stabilizerbar

Brakes
Front: 12.4 in. vented disc, dual-piston caliper, high-performance pad
Rear: 11.1 in. vented disc, single-piston caliper, high-performance pad
ABS: Four-channel ABS system, linked to all-speed traction control
Wheels
Wheels: 18 x 8 in 5-spoke, polished aluminum
Tires: Front - 235/50ZR18 BF Goodrich G-Force T/A; Rear -
245/55ZR18 BF Goodrich G-Force T/A
Performance
0 to 60 mph: 7.5 seconds (Car and Driver)
60 to 0 braking: N/A
1/4-mile @ MPH: 15.5 seconds @ 91 mph (Car and Driver)

Production
Total Produced: 3,214
- Black: 1,237
- Silver Birch: 997
- Dark Toreador Red: 980