MELBOURNE, Australia - Ford has announced today that the Walkinshaw Andretti United (WAU) team will race the Ford Performance Mustang GT in the Supercars Championship from 2023.
Ford's support of Walkinshaw Andretti United will begin alongside the debut of the next generation 'Gen3' Supercar, from the start of the 2023 Supercars Championship.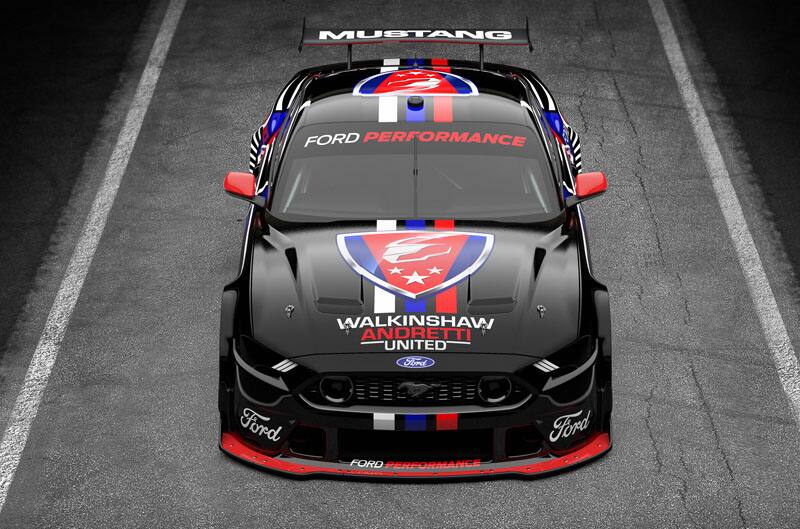 Walkinshaw Andretti United will field two factory-supported Ford Mustang GTs in the 2023 Supercars Championship, driven by Chaz Mostert and Nick Percat.
While WAU's switch to Ford comes after more than three-decades of rivalry, the links to Ford spread right throughout all three arms of Walkinshaw Andretti United.
Andrew Birkic, President and CEO of Ford Australia said that Ford is proud of its Supercars involvement.
"We're here to win. We're looking to work with the best organisations, and the best people to get the Blue Oval to the front of the pack, to put on the best show for our fans," said Birkic.
"In Walkinshaw Andretti United we see an organisation with the same core values and beliefs, a passion for the sport and that real drive to win. They will join our existing Ford teams in Dick Johnson Racing, Tickford Racing, Grove Racing and Blanchard Racing Team to create a formidable pony line-up on the grid."
"We're excited to welcome our former rivals into the family, and look forward to many years of success in conjunction with WAU."
Walkinshaw's history with Ford dates back to 1974, when Tom Walkinshaw was hired by Ford to drive a Capri V6 in the British Touring Car Championship, taking the class victory.
Ryan Walkinshaw said that this announcement marks a new era for Walkinshaw Andretti United.
"For over three decades we have gone head-to-head in competition with Ford, but joining forces with them for Gen3 was the clear direction forward," said Walkinshaw.
"Walkinshaw Andretti United is a business with three international branches, and all share a history with Ford. Incredibly, my mum and dad met while Dad was racing a Ford Capri in the British Touring Car Championship.
"To have manufacturer support once again is essential for our race team and the goals we have, and we thank Ford for their trust in us."
Ford and the Andretti family share very deep roots. Mario Andretti won the Formula 1 World Championship, IndyCar Championship, Daytona 500, Indianapolis 500, Sebring 12-Hour and more with Ford.
Michael Andretti won the 1983 Formula Mondial North American Cup in a Ralt-Ford RT4, before using Ford power in the IndyCar series throughout the 1990s. Michael's relationship with Ford also continued into Formula 1, when he partnered Ayrton Senna at McLaren in 1993.
"It's an exciting day for us at Walkinshaw Andretti United, announcing that we will race the Ford Mustang in 2023 and beyond. We share a great history with Ford, there are clear links right throughout our entire organisation. To be a factory supported team for the first time since Walkinshaw Andretti United was born, gives us the best opportunity to achieve our goals," said Michael.
Zak Brown's relationship dates back to his racing days, where he was a race-winner in the British Formula Ford series, and now owns many famous racing Fords.
"Ford's support of Supercars is unquestionable, and it's fantastic for us to have manufacturer support for the first time since Michael and I have been involved. It wasn't a decision we made lightly, but it was the right decision. Thank you to the entire Ford team, both in Australia and globally," said Brown.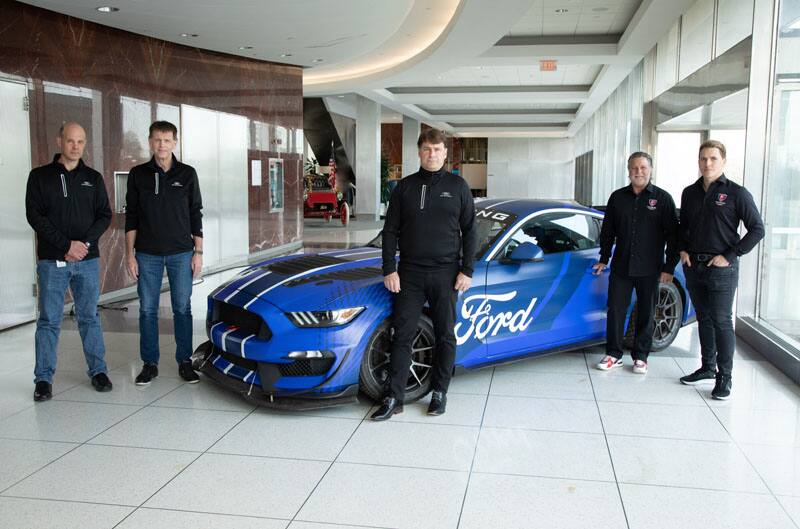 Mark Rushbrook, Global Director of Motorsports – Ford Performance, said that joining forces with Walkinshaw Andretti United in the Supercars Championship is a watershed moment.
"WAU have been our rivals in Supercars for a very long time, and are now joining our Blue Oval program. We're excited to have them," said Rushbrook.
"The Walkinshaw, Andretti and Brown names all have great history with Ford and a deep passion for motorsport through the years. Motorsport is in Ford's DNA, and we've shared some incredible moments together. We look forward to building on those moments further with WAU in Supercars."
While for the remainder of the 2022 season Walkinshaw Andretti United and Ford will remain rivals on-track, WAU will become part of the Gen3 development program with both Chaz Mostert and Nick Percat to drive the Gen3 Mustang GT prototype in the near future. Both are looking forward to joining the Blue Oval in 2023.
"I've had a long and successful relationship with Ford in the past, so it's really exciting to be re-joining the blue oval in 2023 and beyond," said Mostert.
"It will be a bit of a homecoming to step back into a Mustang that's for sure. I'm looking forward to getting behind the wheel of the Gen3 prototype soon."
"I'm really excited about Gen3 and racing a Ford. It will feel different to see the Ford badge on the front of our cars, but fantastic to have manufacturer support," said Percat.
The Supercars Championship continues at the Winton SuperSprint in Victoria, across the weekend of May 21 and 22.