Even though many of us at Ford Performance have been working from home during the pandemic, our Ford Performance Info Center staff has been hard at work expanding its "Certificate of Authenticity" program which you can find on the Ford Show Parts.com website. The team has just announced that official Ford Performance Certificates of Authenticity are now available for the 2019 Ford Mustang Shelby GT350. That's in addition to adding the 2017 Ford Raptor and the 2016 and 2017 Ford Focus RS earlier this year.
That means owners of any 2015-2019 Shelby GT350 or GT350R can now get a full Ford Performance Certificate of Authenticity Package for their 350's, which includes the following: An official Ford Performance Certificate of Authenticity, VIN decoder, Production Summary Chart, Poster, Tri-Fold Brochure, Certificate Sleeve, Track Tips, Window Sticker, "Disc Brake Rotor & Caliper" Business Card Holder, as well as a Cobra logo Keychain. Many GT350 owners and enthusiasts will notice that this special package contains many of the items that were included in the Owners Supplement kit that came with GT350's when they were originally sold. Please note that there is LIMITED AVAILABILITY for these items, so order now!
What's more, official Ford Performance Certificates of Authenticity are available for a wide variety of other performance and specialty Ford vehicles. All you need is your vehicle's VIN number and a valid credit card. Order either via our Ford Performance Info Center by phone (1-800-FORD-788) or online directly from our Ford Show Parts website.
Desert Sky Mustang Club Preps for its 8th Annual All-Ford Powered & Mustang Show in Casa Grande, AZ, on Nov. 14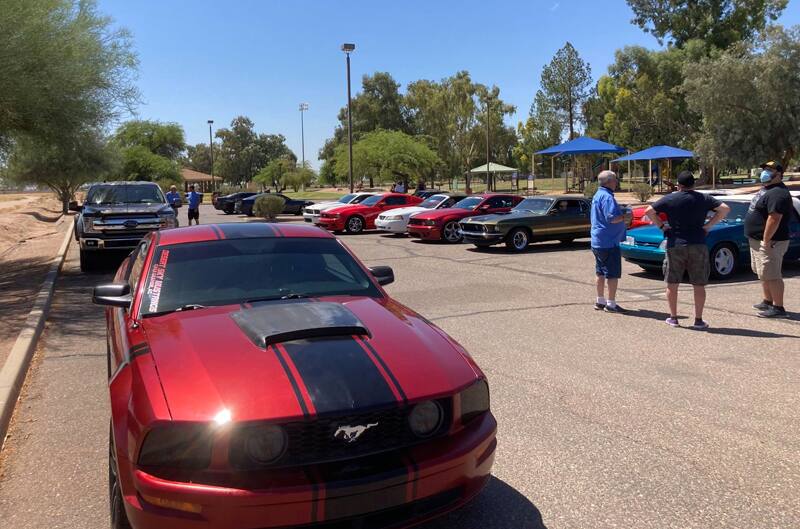 If you think you have to cancel your fall car show plans in Arizona because the Mustang Club of America's Spirit of the West show set for October 8-10 in Tucson was recently cancelled, well, we've got good news. All you need to do is to push your trip back another month. That's because even though the Old Pueblo Mustang Club's MCA National show isn't happening in Tucson this year, the Desert Sky Mustang Club's planned show for November 14th is still a go in nearby Casa Grande, Arizona, about an hour up I-10 from Tucson. So don't skip a getaway car-show weekend to the desert. Just plan on attending the 8th Annual All Ford-powered and Mustang Show at Jones Ford Casa Grande instead. The event runs from 9 a.m. to 1 p.m. on Saturday, November 14 at the dealership, and our friends in Desert Sky have planned a family fun show with Participants Choice judging for 1st and 2nd Place trophies in 16 categories, plus a Best of Show selection. What's more, if you stop by the Ford Performance Meet & Greet tent, you'll receive a free full-color Mustang poster and a free giveaway item just for saying Hello. The club website has details; we hope to see you there!

Braselton Braces for the NE Georgia Mustang Club's 17th Annual Spring Pony Roundup – only in the Fall, on Nov. 14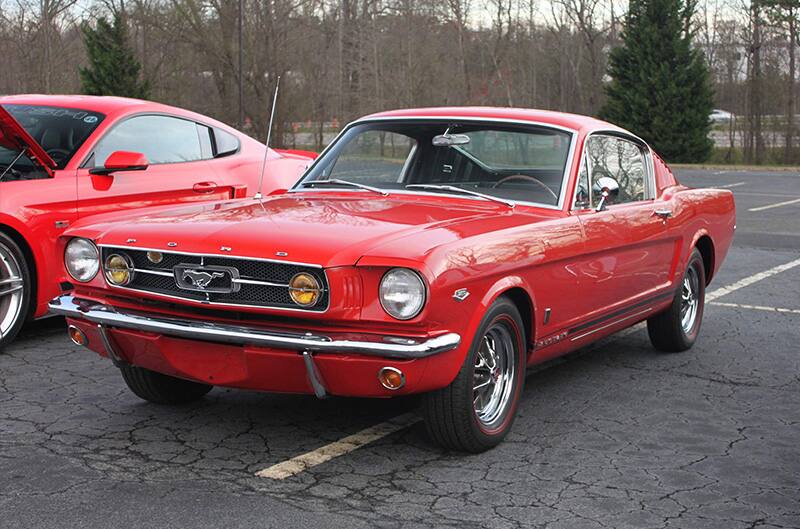 As everyone knows, the coronavirus pandemic has forced the cancellation of countless car shows this year, but some of them had been merely postponed for a long while, or at least until proper measures could be put in place to help most states "flatten the curve." That's just what has happened with the NE Georgia Mustang Club's 17th Annual Spring Regional Pony Roundup Car Show, which early this year was put on hold until the event could be held safely with the help of social distancing, face masks and proper health precautions. So now this annual spring show is being held firmly in the fall – on Saturday, November 14th, to be precise. As in the spring, the show is being hosted at the YearOne facility in Braselton, Georgia, from 10 a.m. until 3 p.m., and while all makes and models are welcome, the club's focus is on Mustangs and Ford-bodied cars and trucks. This is a Top 25 Popular Vote car show, but there will also be awards for Best In Show Early Mustang, Best In Show Late Mustang, Best In Show Ford, plus a Club Participation Award. Yes, it was a long wait, but now we hope to see you there! Click HERE for more info.

Head to Southeast Florida for the Space Coast Mustang Club's 38th Annual Show on Nov. 15 at Palm Bay Ford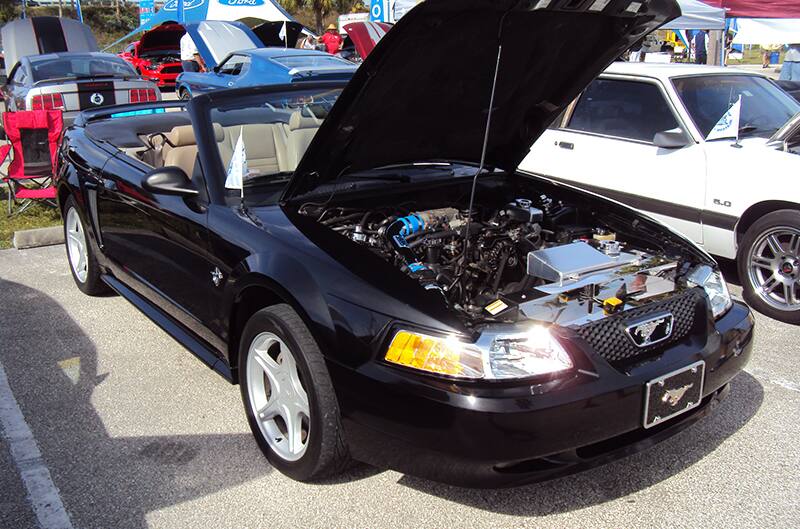 By the time chilly winds start to blow in November, what could be better than a getaway weekend in Florida? Why, a getaway weekend that includes Mustang club car show, of course. That's exactly what you'll get if you head to Florida's East Coast on November 15. That's because the Space Coast Mustang Club is hosting its 38th Annual Mustang & Ford Show that Sunday at Palm Bay Ford in sunny Palm Bay, Florida. Yes, there are awards and a 50-50 raffle, and better still, proceeds will benefit local charities. Make your attendance more meaningful by bringing an unwrapped toy or non-perishable food item to donate. For show details, visit http://spacecoastmustang.club/
Now Read Our Enthusiasts News Each Week on Ford Performance Club Connect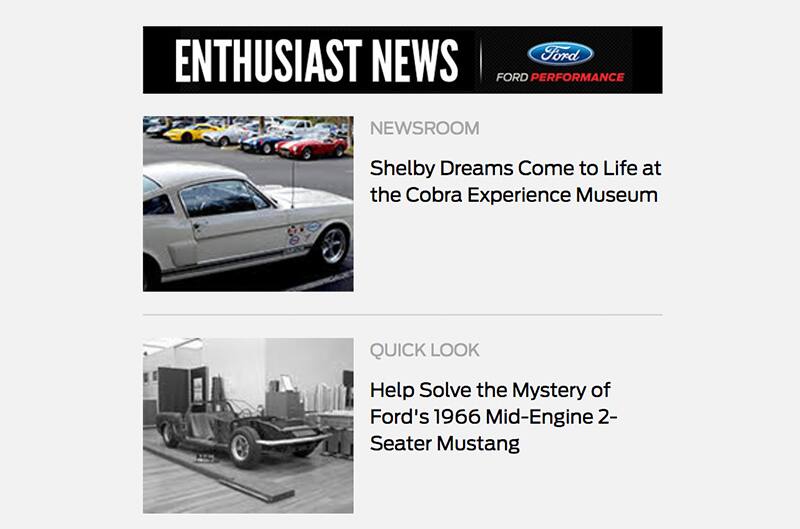 One race – one win – was all it took for Henry Ford to generate enough buzz and belief in his engineering among investors to secure funding and launch the Ford Motor Company. At Ford Performance, we have never forgotten where it all began. So we've been honoring our heritage, our products and our relentless competitive spirit by shining a light on motorsports and the Ford enthusiast world each week with our Fast News e-newsletter.
From news on our hottest cars and trucks or performance parts to the latest scoop on all the must-see Ford enthusiast events and shows, our weekly Fast News email has been your ticket to stay connected to the company that put the world on wheels. But trying to keep up with emails has left some of you in the dust. So that's why Ford Performance is now posting our weekly Enthusiast News directly on www.FordPerformanceClubConnect.com -- so you can check it out the next time you're online without sorting through your email inbox. So put our FordPerformanceClubConnect.com website on your Favorites list, and then hop-in, buckle-up and hang-on each and every week for our Enthusiast News, because like you and all of us in the Ford enthusiast world, we'll be driving Ford passion!
FordShowParts.com Now Offers Factory Correct Window Stickers for 87-88-89 Mustangs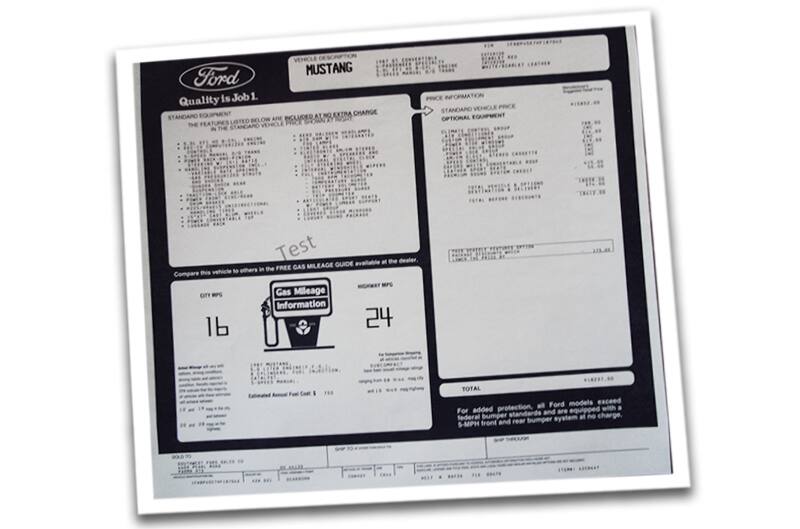 Any collector car owner will tell you that having factory documentation can often increase the value of your vehicle – and one of the most popular documents that owners want to have for their car is the factory window sticker. The problem is, most were discarded after the original sale or destroyed in the process of trying to remove them from the car's window glass. Those lucky enough to get theirs off intact or smart enough to secure a copy from the selling dealer when the vehicle was purchased new had an advantage on the rest of us – until now.
While a few online companies have offered reproduction VIN-based window stickers (otherwise known as "Monroney Labels"), the problem is most are just that – printed reproductions that can offer some of the VIN-based build info but often don't look very much like what came on the car from the factory the day it was built. For the past few years, Ford Performance has been offering factory window stickers for some 2007-2019 Ford, Lincoln and Mercury vehicles though the FordShowParts website. But the Ford Performance Info Center has also been working on a program to have factory-correct window stickers reproduced for older classics, especially Mustangs. We're pleased to announce that the first to come out of that effort are window stickers for 1987, 1988 and 1989 Ford Mustangs. These are authentic Ford reproductions, with all the proper info in the factory format – right down to the correct sticker size, print font – even ghost-printing and colors just as Ford had made them.

While we hope to add more years and more cars in the future, if you happen to own an 87-88-89 Mustang, you owe it to yourself to purchase the correct factory window sticker for your car, so don't delay. All you need is the VIN for your 1987-88-89 Mustang listed as sold, and a valid credit card. (These custom-print orders take 4-6 weeks to ship, but are worth the wait!) You can go online to FordShowParts.com HERE to order, or you can call the Ford Performance Info Center TOLL FREE at 800-FORD-788 for more information.
Replacement 2001 Mustang Bullitt ID Labels Still Available for Limited Time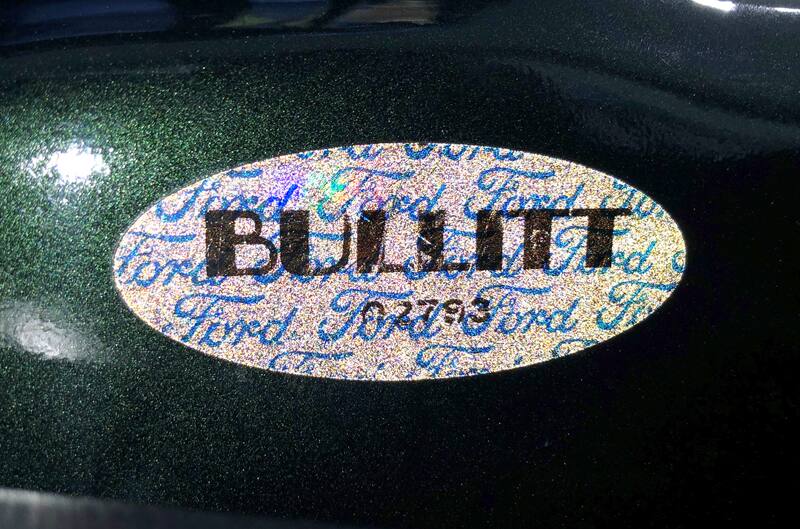 With Bullitt making Mustang headlines these days, did you know that the Ford Performance Info Center has recently begun handling replacement requests for the 2001 Mustang Bullitt shock tower holographic I.D. labels? The Info Center has acquired all remaining inventory of the labels and once they are gone, they are gone for good, so if you need a replacement for a damaged or missing factory label, the time to order yours is now! The Ford Performance Info Center will mail you a new label for your 2001 Bullitt, upon receipt of the following information (via email to FWRNTY@Ford.com):
Full VIN of the vehicle
Picture of the damaged / missing I.D Label
A contact at your local Ford dealership (Service Advisor is usually the best)
Please include the dealership's shipping information

Note: Your Ford dealership MUST perform the removal / installation of this official Ford factory replacement label. These original labels are the only remaining inventory, which were made back in 2001 when the first Mustang Bullitt models were being built. Contacting the Ford Performance Info Center is the ONLY way to get your factory replacement label. This program is offered free of charge and is being done as a courtesy to all 2001 Mustang Bullitt owners.
If you have any questions, feel free to contact the Ford Performance Info Center at 800-367-3788, option 1, or via email: FWRNTY@Ford.com.
Own a 2005-2014 Mustang? You Need to Get Your Mustang's Airbag Recall Completed!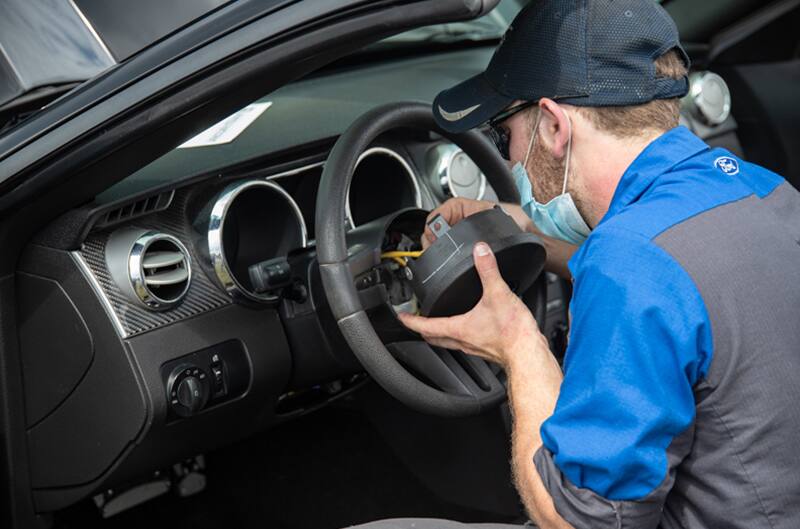 The Takata airbag recalls are the largest and most complex recalls in U.S. automotive history. The recalls currently affect 19 automotive manufacturers and roughly 37 million vehicles. Among these affected vehicles are 2005-2014 model year Mustang vehicles.
In 2014, the National Highway Traffic Safety Administration (NHTSA) and Takata Corporation determined that a defect related to motor vehicle safety may arise in some non-desiccated, ammonium nitrate airbag inflators due to propellant degradation occurring after prolonged exposure to high absolute humidity, high temperatures, and high temperature cycling. This degradation can cause the propellant to burn too quickly, creating high pressure inside the inflator, and in extreme cases causing the inflator to rupture in the event of a crash necessitating airbag deployment. A ruptured inflator can send inflator parts toward vehicle occupants resulting in serious injury or death. Additional information regarding Takata recalls can be found at www.nhtsa.gov and www.safercar.gov.
Parts are readily available to repair currently recalled Mustang vehicles. Ford sent out weekly mailings last October and November to all Mustang owners whose vehicle currently has an open Takata airbag recall. It is important that you determine if your vehicle is affected and, if so, have it repaired FREE by a Ford or Lincoln Dealer, especially before you drive it this summer.
In some cases, only the driver's or passenger's side may be affected. In other cases, both the driver's side and passenger's side need to be repaired. The passenger side airbag cover is not replaced during the repair, so any signatures or other insignia on your dash will remain.
This situation requires immediate attention and is not to be taken lightly. You can input your VIN at www.FordAirbagInfo.com to see if your vehicle is affected by the airbag recall and locate a dealership to you schedule your repair. If you need assistance scheduling an appointment, or your dealership indicates that they are not able to obtain parts to repair your vehicle, please contact our Ford Customer Care Team at 1-866-436-7332.
Join the Online Stampede: Check Out 'The Mustang Store' on Amazon.com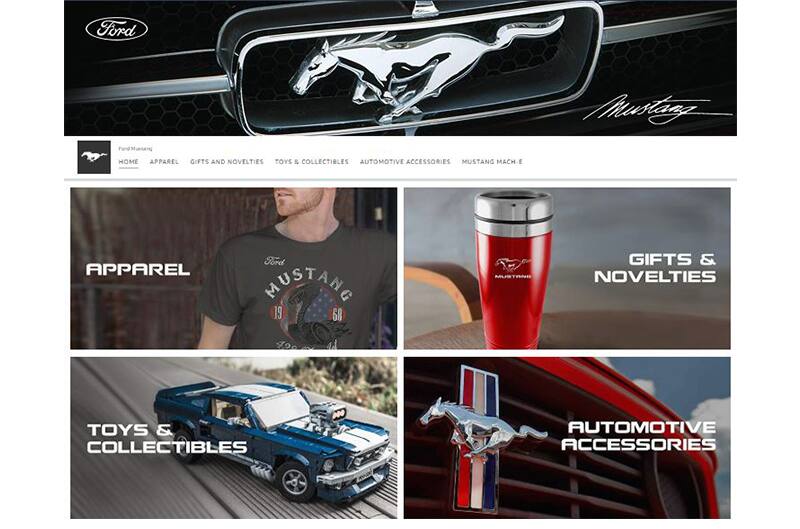 Being involved in the Mustang hobby goes far beyond loving, owning, driving and celebrating all years of the Ford Mustang. Every self-proclaimed Mustang fan also has a prized collection of their favorite Mustang memorabilia – from posters, books and keychains to apparel and die-casts. The fact is, no true Mustanger ever really stops collecting cool Mustang stuff.
But the problem with collecting Mustang stuff is that the market is flooded with poor-quality imitation knock-offs. Real Blue Oval fans want the real deal -- officially licensed Ford products. That's why Ford Licensing has recently approved the launch of "The Mustang Store" on Amazon.com. There, the Ford faithful can find the latest in officially licensed Mustang apparel, gifts & novelties, toys & collectibles and automotive accessories – all with the quality you expect and the ease of ordering from Amazon. So get online to check out www.amazon.com/fordmustang and get the best new official Ford Mustang items delivered right to your door!
Time to Register your Ford Fan Facebook Group with Ford Performance Club Connect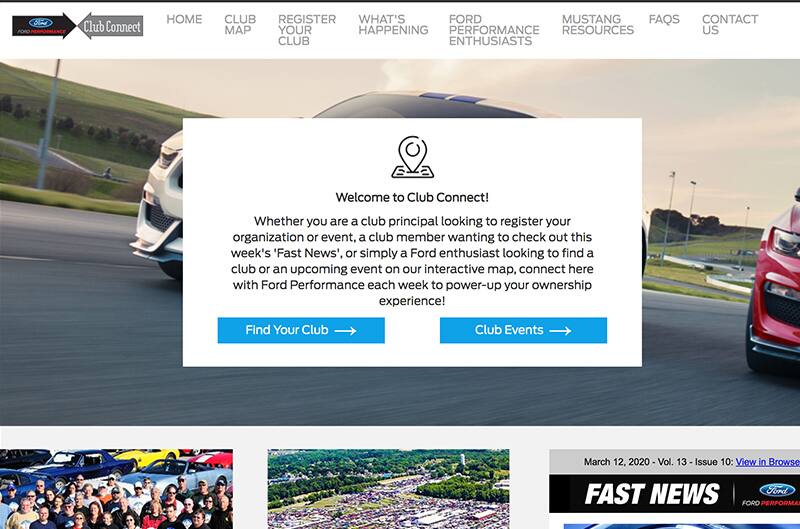 By now you should have heard about a cool Ford Performance initiative called "Club Connect" that can help all Ford and Mustang enthusiasts get connected with both Ford Motor Company and each other. Only those clubs who register with the program are eligible for no-cost promotion and support from Ford Performance, so you owe it to members of your Mustang or Ford vehicle club or online forum to register and appear on our Ford enthusiast club map. All it takes is a visit to www.FordPerformanceClubConnect.com and a single click on the "Register Your Club" link. Once you fill out the form and hit "Submit," you'll be notified within just a few days of your acceptance in Ford Performance Club Connect -- it's that simple, and it's FREE
The primary goal of our Ford Performance Club Connect program is to get everyone to register their club – at no cost – and get themselves on our Ford enthusiast group map so that we can all connect with each other. Once there, you'll be able to see all of the other clubs and groups who have registered in your region – not just Mustang clubs, but ALL Ford vehicle organizations. And now we'd like to invite all of you who are part of any Ford vehicle Facebook Group to register with Club Connect, too. Why? Because connecting your Facebook Group with more owners and fans makes your group more worthwhile – and registering with Club Connect will link your online group with participants who may never have known that your group exists.

The value in all of this is that whenever you plan a club or group activity, you can see what other clubs and groups are in your area that you may wish to contact and ask to join you at a show or event. It also allows Ford Performance to see all the clubs and groups in a certain area, so that when we are coming to town or planning a special Ford event in your city or state, you and your club members can be contacted to participate.

It takes only a few minutes for a club principal or board member to register your club and establish a direct link for your members to Ford Performance. And now, you can also register your group and logo with Ford Brand Licensing all in the same process. Have a product or parts question that you want answered? Wish you could get some free club event promotion in our weekly "Fast News" e-blast that goes out to more than a quarter-million Ford fans each Thursday? Looking for event coverage for your show in the Enthusiasts section of FordPerformance.com? Hoping you could find a cool Ford goodie-bag or door-prize item, or a banquet guest speaker? How about requesting on-site show support with an appearance by our Ford Performance Meet & Greet tent, along with FREE Mustang poster giveaways for all show attendees? Individual requests are reviewed on a case-by-case basis, but they can ONLY be awarded to clubs who are registered.

So go to www.FordPerformanceClubConnect.com and click on the "Find Your Club" link to see if you are on the map. If not, then act now to register your Ford-based club or Facebook Group so that you can join this special program -- all backed and supported by a real enthusiast staff managed by Ford Performance. If you have questions or want more info, you and your members can always email us at ClubHub@Ford.com, or can simply call our Ford Performance Info Center, toll-free during regular business hours, at 1-800-FORD-788 (800-367-3788).

So what are you waiting for? Get online and make sure you're connected. Then plan to enjoy your performance Ford later this year so that you can discover the fun and all of the friendly people involved in the world of Ford Performance. We're sure that being connected with each other and with Ford will make your ownership experience even more enjoyable!

Here's How Easy it is to Have Your Car Featured in our Ford Fan Spotlight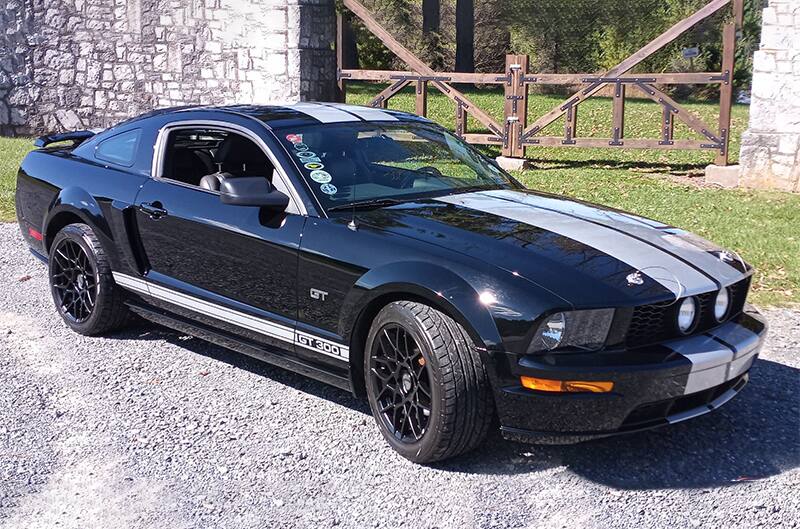 For the past decade, one of the most popular features on FordPerformance.com and in our Fast News e-newsletter continues to be "Ford Fan Spotlight," where readers can send in their own reasons why they're fans of Ford Motor Company. You know who they are: Ford "superfans;" grassroots Ford racers; unique Ford vehicle owners; loyal Ford enthusiasts; notable Ford club people; special Ford families; and/or any avid supporter of Ford, Ford vehicles, Ford motorsports or Ford Performance who deserves a little bit of special recognition.

All you need to do to get you, your car or candidate considered is to send in a brief description (200-500 words or less) and a few photos (in .jpeg format, preferably 1 mb) of a person (full name and hometown, please) and vehicle that you think Ford Performance should feature (and why) in the "Ford Fan Spotlight" for an upcoming installment of Fast News and posting on FordPerformance.com. Then email it to: ClubHub@Ford.com. Should you wish to send a video, you simply need to post it on www.YouTube.com (preferably 1-2 minutes long) and send in the link, along with a brief description, to that same ClubHub@Ford.com email address. We'll choose one submission each week. We hope to see YOU and your Ford in our Spotlight soon!
No matter what you decide you'd like to do with your free time, the great thing about owning a performance Ford is that – unlike with buying one of those "appliances" produced by other automakers – when you buy a Ford, you buy into an entire enthusiast world! That's because Ford cars and trucks have the kind of personality and style that forges a personal connection with their owners, who in turn celebrate ownership each year at hundreds of enthusiast events all over the country.

Stay tuned to our "What's Happening" section under the "Enthusiasts" tab of FordPerformance.com to catch the latest show news. We'll also provide the best online coverage from some of the top-notch venues sponsored by various Ford enthusiast clubs with our "Quick Look" photo galleries, or via the special features posted in our Enthusiasts Newsroom. There you'll get the inside stories on Ford people, events and places plus unique Ford club content that you can't find anywhere else on the Web.