ESSEN, Germany – The Techno-Classica Essen in Germany has been Europe's biggest classic car event, a vintage automoble extrvaganza that typically draws some 190,000 visitors from more than 80 nations every year. But then COVID-19 came along. Classic car owners in Germany and neighboring countries had no major event venues to attend during the more than two years that the pandemic had gripped the globe, save perhaps for just a few open parking-lot meetings with the typical classic car vendor spots sparsley occupied. Most memorabilia, artwork and parts or tool dealers could only do business online or from their shops.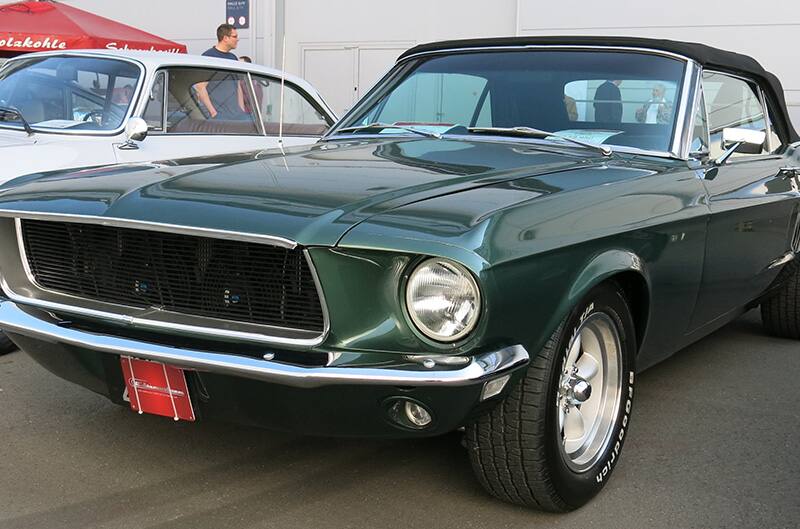 After many of the governmental regulations dropped one by one despite still very high infection numbers -- reaching more than 300,000 cases the day of the opening of the fair on March 23, 2022 -- enthusiasts got the opportunity to visit the biggest indoor show in Europe again. You still had to wear a mask and be vaccinated, recovered or tested – but it was open.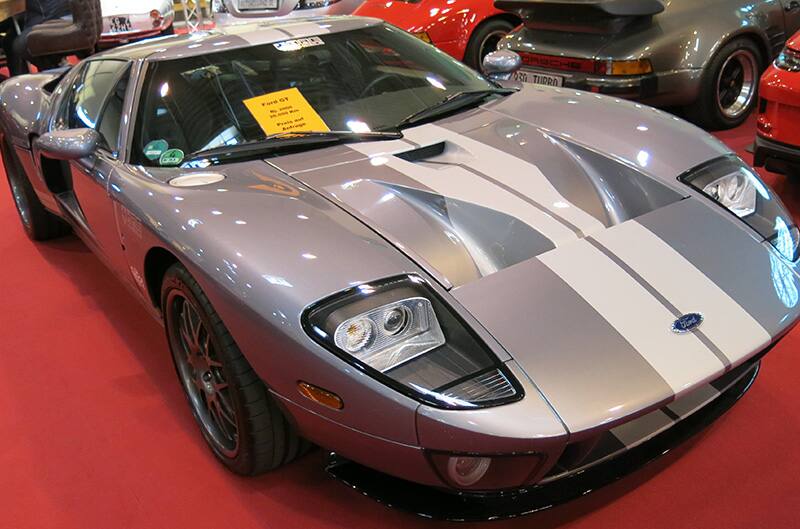 The nine indoor halls filled quickly on the morning of preview day, with 1,000 vendors in attendance from 30 nations. A number of big brands however decided not to participate on their own as in previous years. Mercedes Tradition attended the event but this time only with its related managed car clubs and services vendors. They took up a complete hall, but let the clubs do the job, as even their own profit center wasn't present. Porsche was widely represented as well through its clubs. This year a special attraction was 75 Years of Ferrari and a 100 Years of Zagato special display area, hosted by show organizer SIHA. Some fans, though, regretted that only late Zagato Aston Martins were present, and not the many elder historic Zagatos.

Ford of Germany was a sponsor and was present through its associated clubs in Hall 3, as usual. The deal is that club reps man the booth, and the focus was set for special anniversaries during 2022. They included 90 years of the Ford V-8, 50 years of the European Ford Granada, and 40 years of the Ford Sierra (yes, already!). Some 20 classic Ford cars owners were engaged and brought historic cars including a Klaus Ludwig-raced 1987 Sierra RS500, a 1993 Mustang MK3 convertible, a Capri 2300 MK3 Super GT and Capri 2600RS, a Fiesta RS and two LMX Sirex along with the freshly founded LMX Storico Registry. Those cars were Ford-powered with a V-6 modified by tuner Michael May back then in 1969. He's also known for the May Capri Turbos. (More information on them can be found at https://lmxregistrostorico.it/) A Ford OSI 20M TS joined these two. The club footprint was coordinated by the Ford Old-timer and Motorsport club FOMCC, and the following clubs were present: Capri Club Deutschland; Capri Club Remscheid; Fiesta Club; Ford Geschichtswerkstat; and the OSI Club.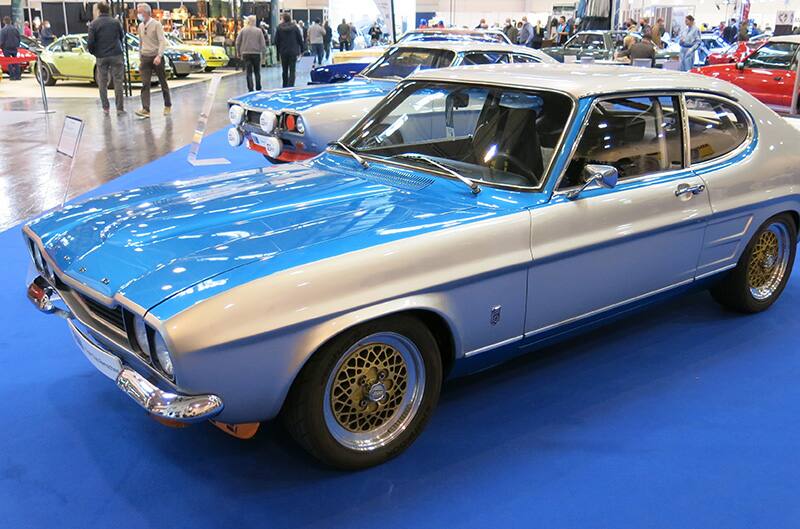 The 90 Years V-8 displays included a cut-away-G29T Ford Flathead V-8 and a F1 Pickup truck with a "French" Flathead V-8 as well as some show engines from Ford-Germany's classic car department – including a 1979 Lincoln 460-powered Continental Collectors series and more. Of course a Capri Cosworth engine was also on display. The first Flathead V-8 was presented by Henry Ford on March 31, 1932, at Ford of Germany. It was built and installed into cars in Cologne from 1936 through to 1961. Across the aisle, the Ford Thunderbird club attracted scores of attendees with five shiny samples of various model years.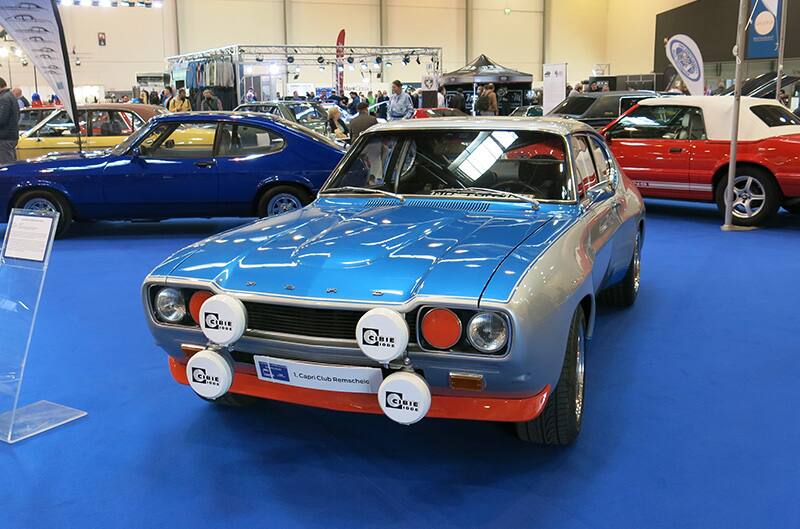 Aside from the Ford booth, the show drew many visitors with a larger area of parts-and-services dealers, as well as car artwork and paintings. The major part of show space was dedicated to classic car vendors from neighboring countries and throughout Germany, featuring nearly 2,700 classic cars on display. The open area was occupied by private vendors showing thier projects and restored cars. The event was very well-received by showgoers – clearly the classic car world was happy that the event did not suffer too much – save for perhaps diminished participation by our friends from Great Britain. Most believed that was certainly caused by the Brexit (and subsequently necessary) customs fees and at least somewhat by the annoying paperwork that is now necessary to cross the channel.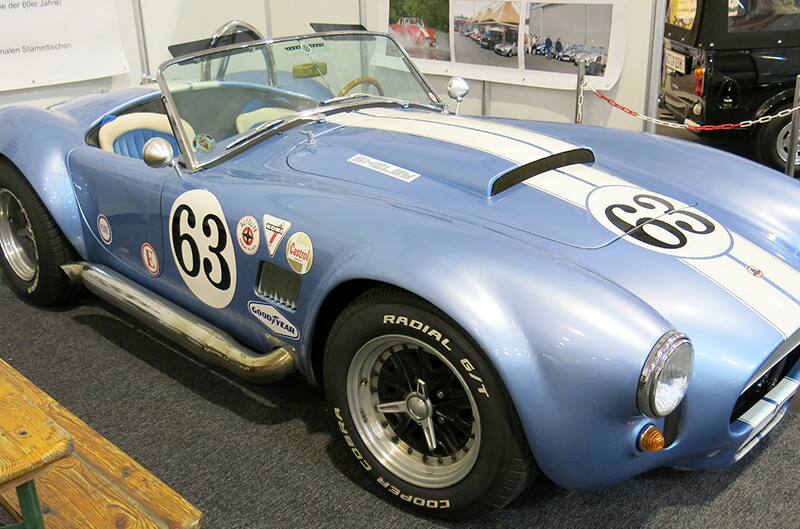 About a half-dozen Ford GTs were here and on sale; another highlight was a 1965 Shelby, vinned 5S177, that has been in Europe since 2007 and is still owned today by a Dutch collector. He converted it into an R competition model with FIA approval back then, and raced it extensively in Europe, including at Spa and Zolder -- as well as in Dutch and German races at Zandvoort and the Ring. It's valued at over $285,000 and includes the original street car engine, which was put on the shelf way back then.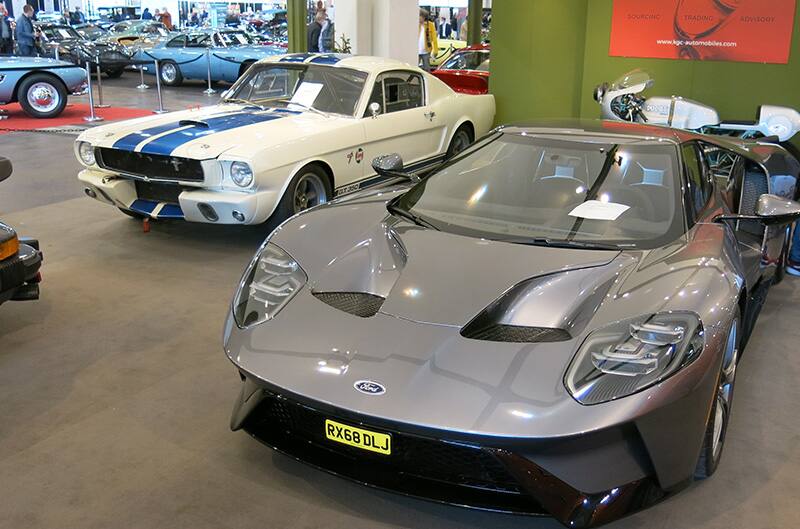 Among the Shelby Cobras in attendance were CSX 2024 from the movie "Las Vegas," plus CSX2057 and CSX2083, the last two being for sale, with price available on demand. Of course Ford Mustangs were also much-hyped and have reached prices in the range of $44,000 to $66,000 in Europe, even when they are not in concours condition. One rare sight was Ford-powered De Tomaso Panteras like #1050, which was just 1 of 382 that were pushed manually from station to station when the assembly line was not working.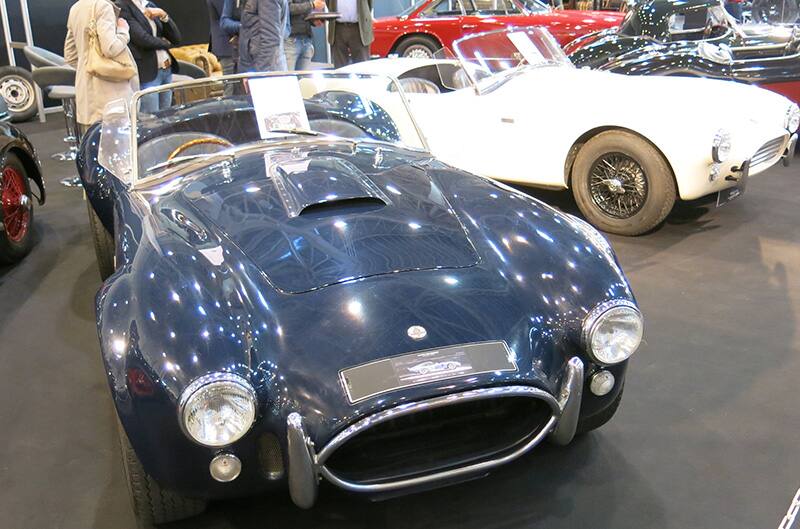 The Techno-Classica is always known for very rare cars, and this year was no exception. There was the Aston Martin DBS from the 1960's owned by the UK model Twiggy. It was for sale along with many other unique collector vehicles. Among the outstanding Fords were a Wooding Escort in a black/gold paint scheme that went for a sales price of over $255,000; a Mustang Group A ETC/DTM/DPM, with Dutch race history and from the 24h Spa 1983-84 in the same price range. Elsewhere there was a former Tour de France Capri (18th edition) on display and a Zakspeed Capri Turbo racecar.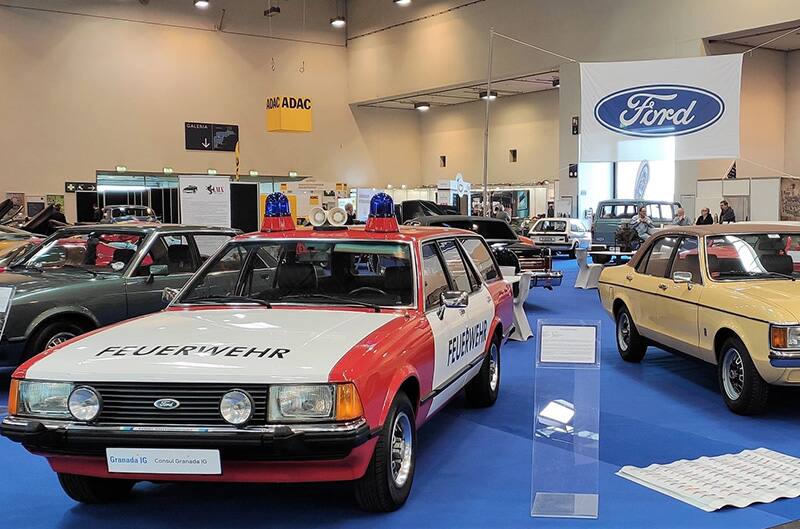 Overall this is always a very interesting classic car show for all types of enthusiasts, but Ford lovers can always find their gems. Roughly a dozen vintage Mustangs were spotted here, which is less than in the past -- but choices included a 1965 convertible, a 1967 Trans Am replica ready for FIA races, and even a 1969 Shelby GT500. To each his own.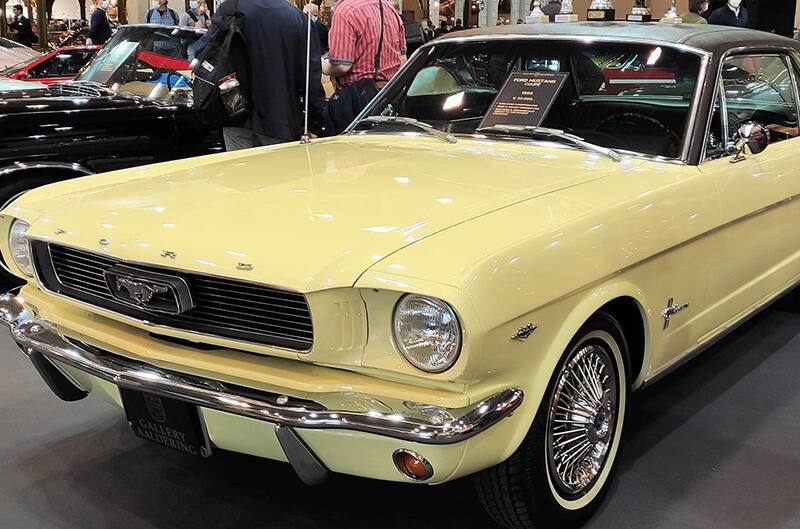 When the show closed, word was that attendance topped 150,000 with visitors from 46 nations. Most said they liked the new club-oriented Techno-Classica format and thought it was a good move. Nothing against the corporate types, but here enthusiasts from 160 participating clubs could enjoy themselves much better talking face-to-face rather than to assigned salesmen at the booths. In fact, the club-based interaction only seemed to benefit an automaker's own credibility. The next TC will take place in Essen from April 12th – 16th, 2023. We'll be there!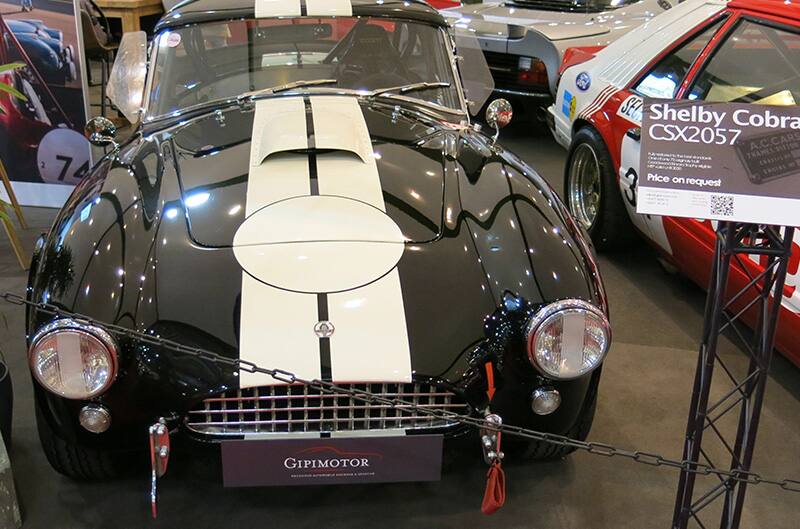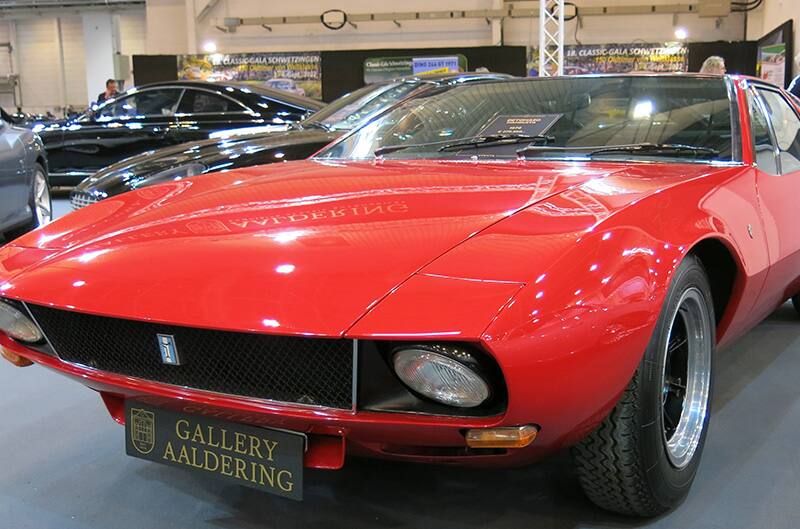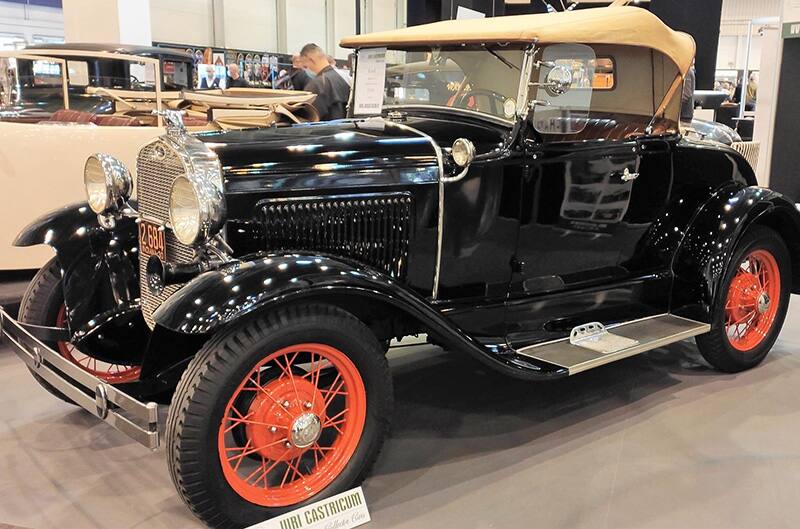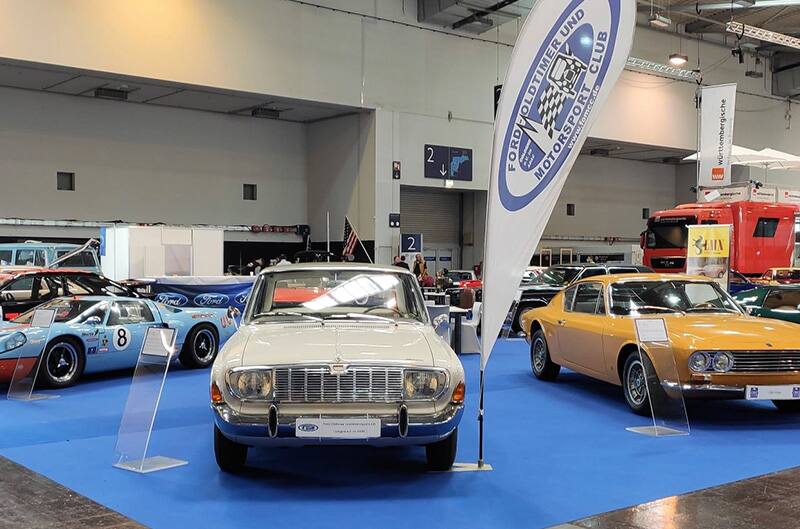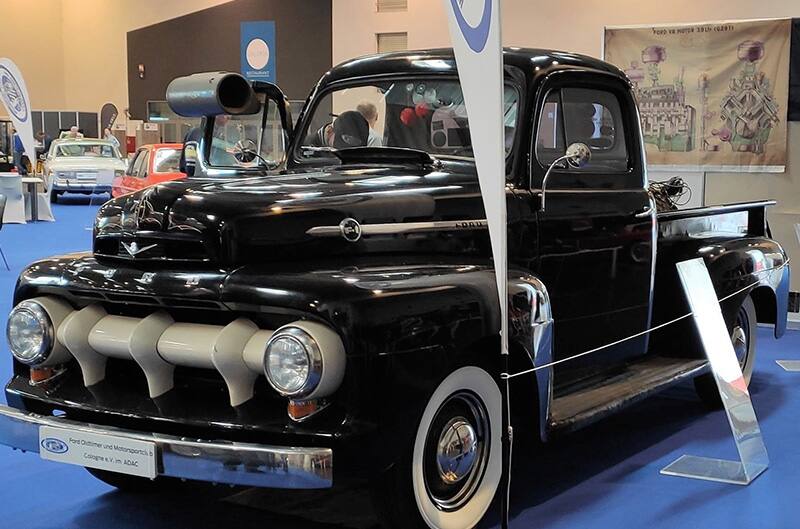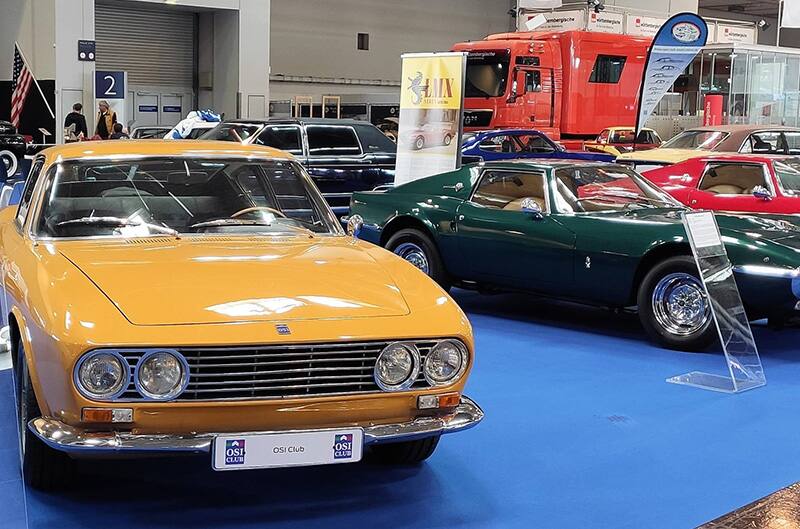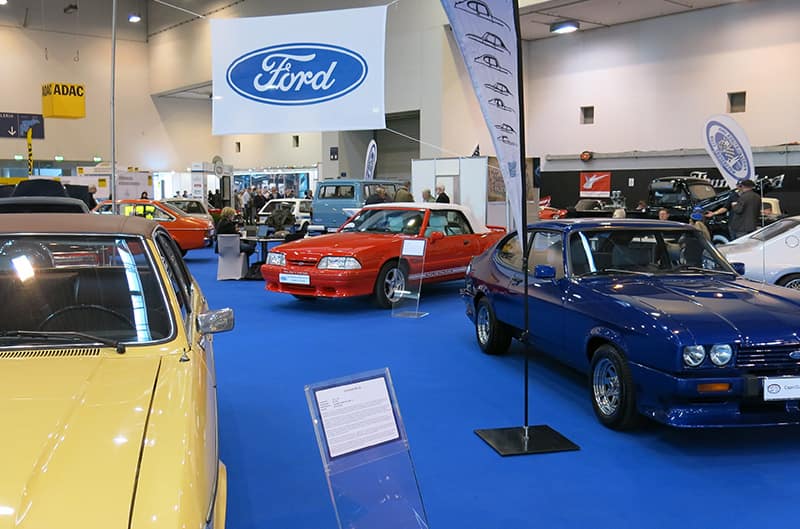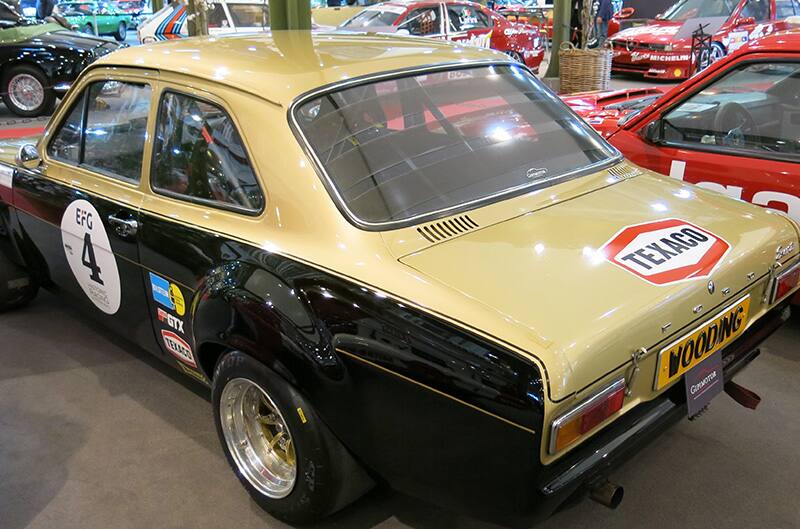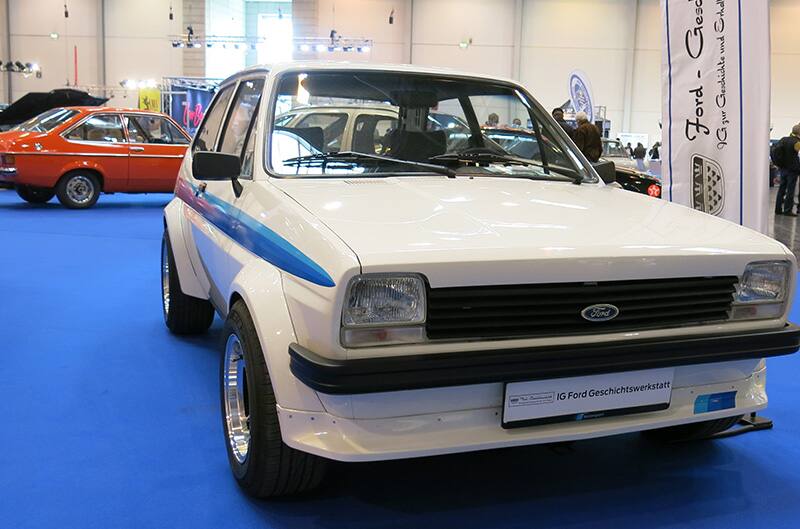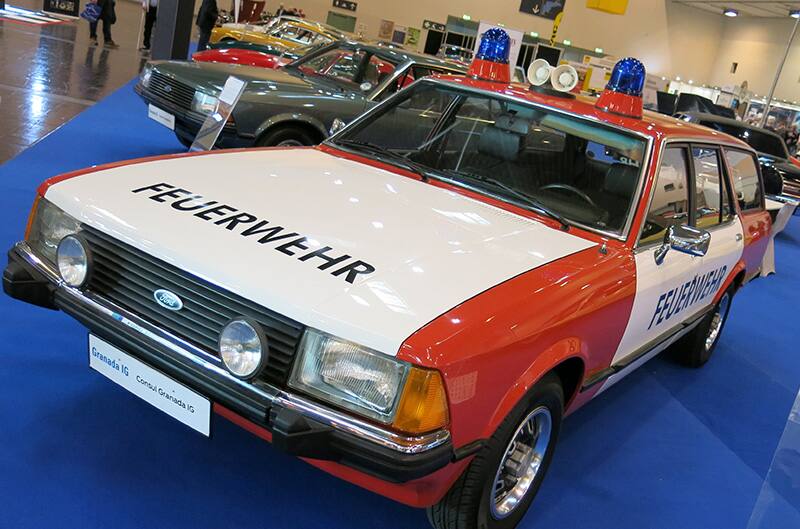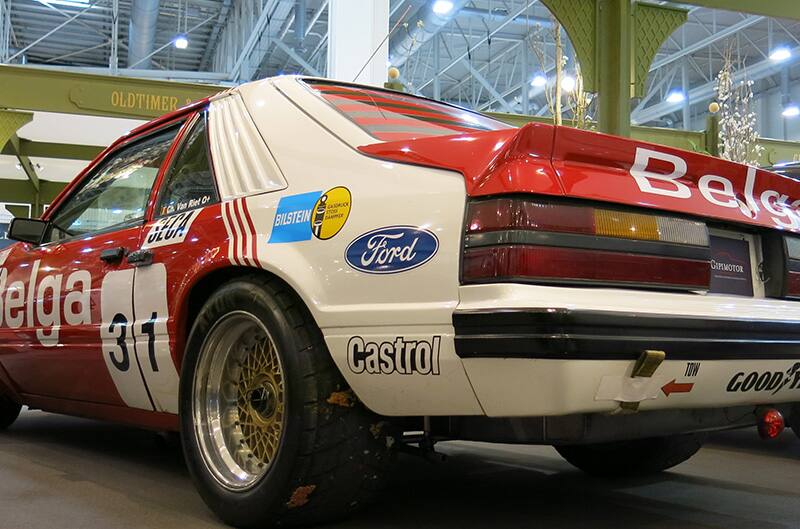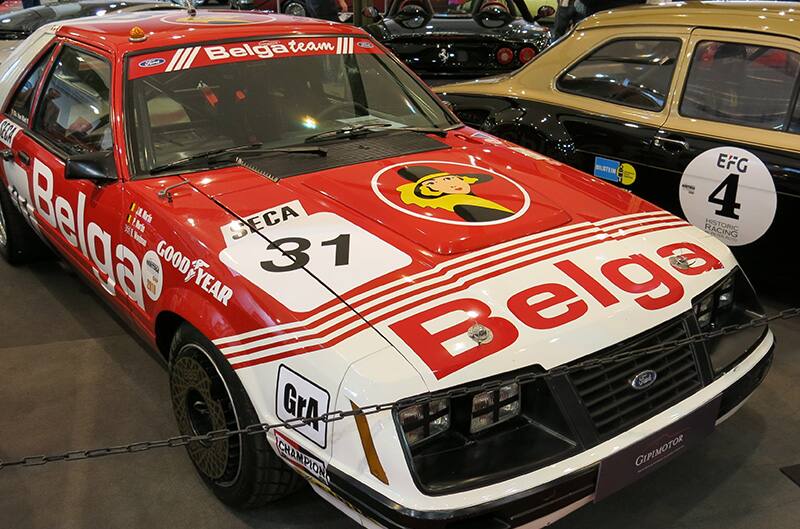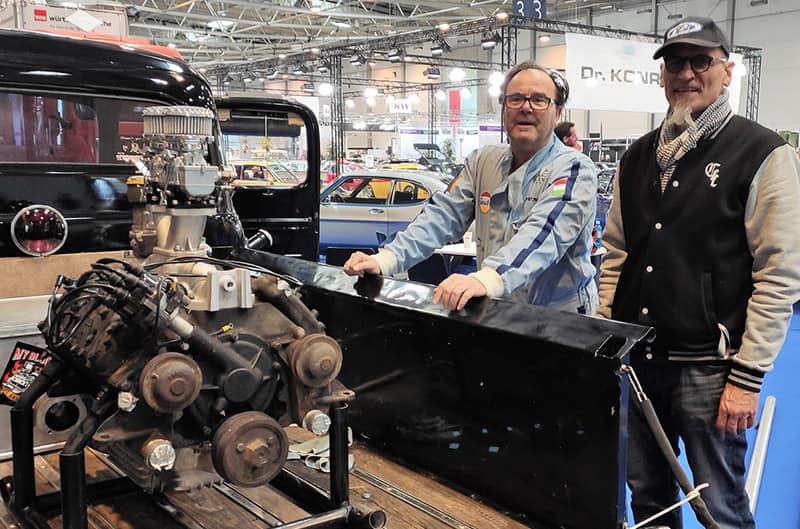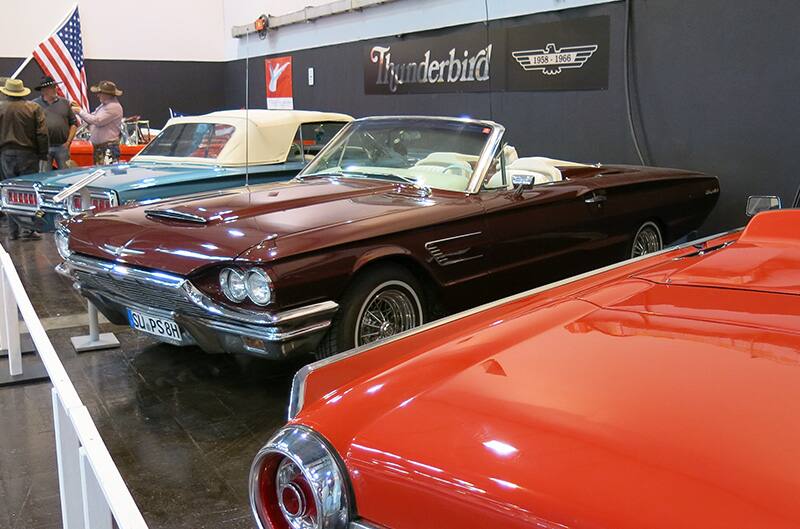 FORD PERFORMANCE PHOTOS COURTESY WOLFGANG KOHRN / WWW.PONYSITE.DE