Fans of Ford Performance are well aware that there are many men (and women) who've contributed to Ford Motor Company's racing pedigree. Some of them were employees of Ford itself, but many others were engineers, racers, drivers and active, talented enthusiasts who just so happened to have had a love for the Blue Oval and motorsports. While we continue to celebrate the heroes who have helped build Ford's performance reputation, it's sad when we must say goodbye to some of those people who've contributed so profoundly to Ford's legacy in motoring competition. Earlier this month, two such people – Kenny Brown and David Robertson – had passed away and are worthy of our remembrance here.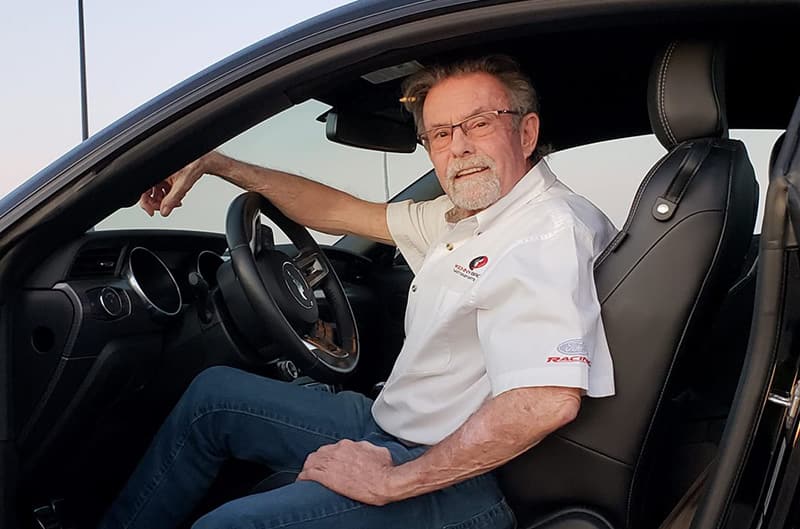 When it comes to the Ford Mustang, literally hundreds of people have left their mark on the car's enduring legacy. Many of their names remain relatively unknown outside of Ford or the enthusiast community. Other names, like Lee Iacocca or Carroll Shelby, have become synonymous with the brand's most revered models. As our beloved pony car continues its 58-year sales stampede (recently having been recognized as the world's best-selling sports coupe for the seventh consecutive year), it's still hard for us to believe that Carroll has already been gone nearly a decade; Lee will have left us three years ago this summer; and Gale Halderman passed two years ago this last Friday. And now, we say farewell to another notable Mustanger – Kenny Brown.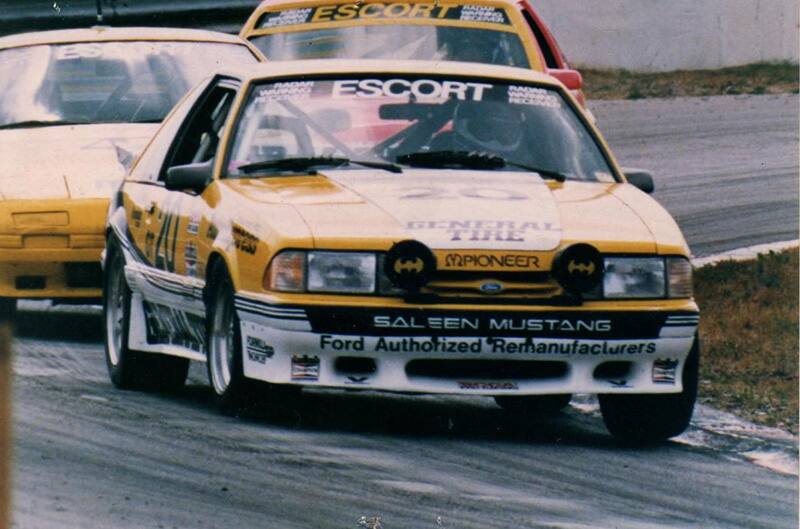 Growing up in Philadelphia, Kenny's initial experience with Mustang dated back to "day one" when he first laid eyes on Roy Lunn's Mustang I prototype in November 1962. Like the rest of the American public, Kenny said he'd never seen anything quite like that two-seat mid-engine speedster. From its flip-over headlights to its integrated rollbar and V4 engine trumpeting high-RPM music out its dual exhaust pipes – Kenny was head over hooves for Ford's shiny little racehorse. By October '66, Kenny's passion for motorsports would be forever set in stone after watching Jim Clark win the U.S. Grand Prix at Watkins Glen (the same track where the Mustang I and II had each previously debuted). Brimming with inspiration, Kenny soon graduated from tinkering on his parents' station wagon to turning wrenches for a local import dealership.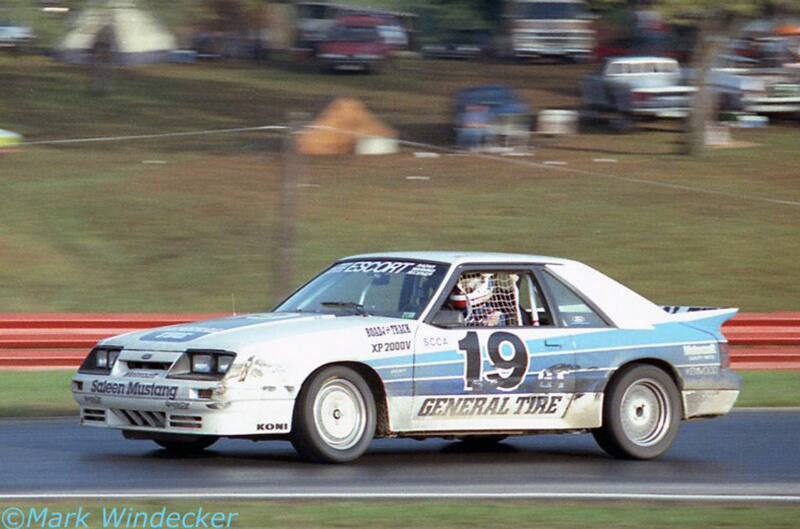 Kenny eventually enrolled at Midwestern College in Denison, Iowa, before transferring to the University of Nebraska at Omaha. It was in Omaha, that Kenny's professional experience would eventually be elevated to such exceptional levels that we find ourselves celebrating his life today. By the early 1980s, Kenny had already cut his teeth in Super-Vee, Formula-Vee, Formula Ford, and Formula Atlantic racing – and had established himself as a racing guru and suspension-tuning wizard for British March S2000 race cars. It was then when Kenny was contacted by a west coast racer named Steve Saleen. Steve, looking to transition into limited-production sports car manufacturing (like Carroll Shelby had done two decades earlier), had successfully met the homologation requirements to race his own version of Ford's latest Mustang in the SCCA's Escort Endurance Championship. Now Steve needed someone to help his speedy steeds gallop into the winner's circle.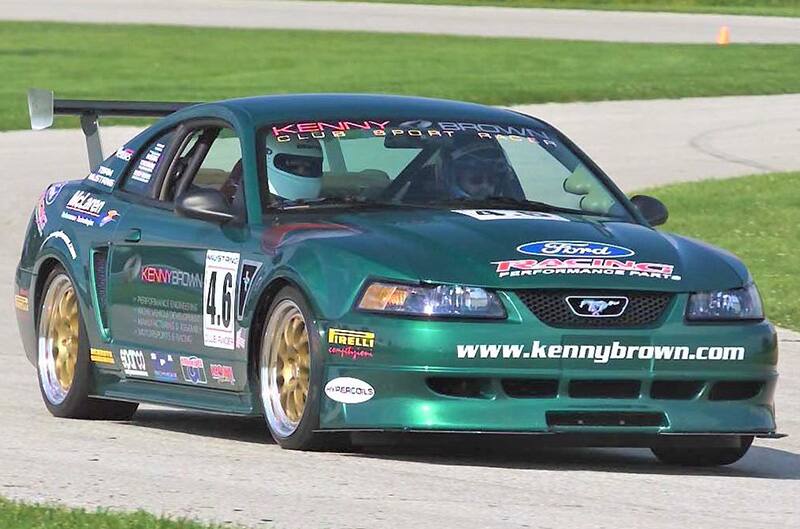 With Kenny's help, Steve's new racehorses trotted out of the starting gate for the 1986 SCCA season as quintessential underdogs. Porsche's 944s appeared unbeatable. Having won at Sears Point, Portland, Nelson Ledges, and Road America, it appeared the Germans might actually be unstoppable. But 24 hours after the starting flag dropped at Mosport, Saleen #19 had put an end to Stuttgart's winning streak. Saleen finished the '86 season placing second to the more experienced German manufacturer in points – but the team had learned a lot, and Kenny worked tirelessly with his employer to ensure their 1987 season was one for the record books.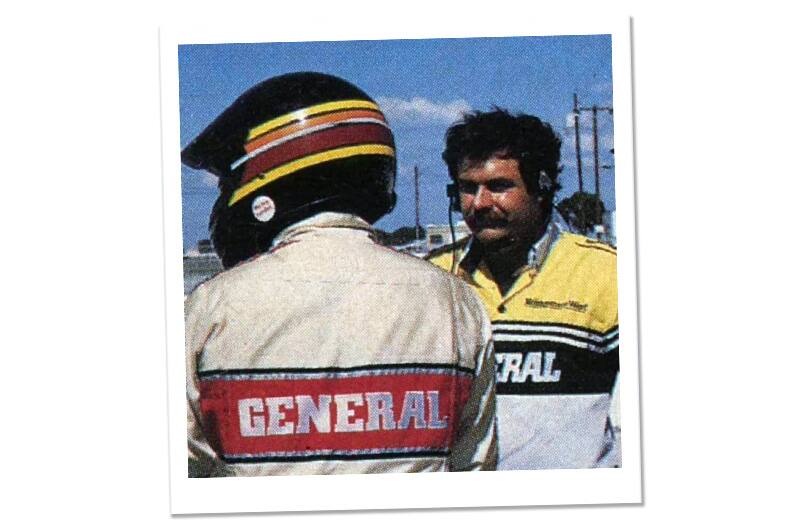 Of course, Ford debuted a freshly facelifted lineup of Mustang notchbacks, hatchbacks, and convertibles for 1987. But thanks to Kenny Brown's dedication to the idea that Saleen R models would dominate the next season of SCCA racing, Steve's herd benefitted from far more than simple cosmetic enhancements. Completely re-engineered with new chassis braces, revised suspensions and four-wheel disc brakes, the '87 Saleens were elevated far beyond the thresholds of their rear drum-equipped predecessors. Taking full advantage of the new hardware Steve and Kenny had provided them, Desiré Wilson, Lisa Caceres, and Donna Sue Landon immediately subjugated all the boys at Sears Point, kicking off the season with an out-of-the-gate victory that (thanks in large part to Kenny's extensive revisions) would see Saleen, FoMoCo, General Tire, and Ford Racing fans around the world celebrating a clean sweep of all the Driver, Team, Manufacturer, and Tire Championship titles for the season.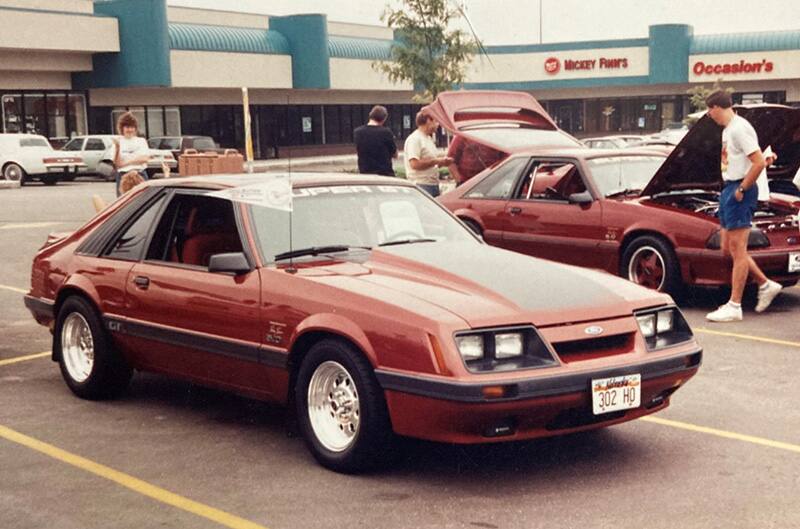 The 1988 season would see Saleens winning Mosport for the third year in a row – and providing Ford its first 1-2-3 racing finish since Le Mans in '66. But by that point, Kenny Brown had moved on. Returning to his Project Industries facility in Omaha, Kenny was almost immediately inundated with requests from local Mustangers to inject some of his tuning magic into their 5.0-powered mounts. Kenny obliged, building a variety of "Outlaw XS" and "Super GT" Mustangs. But he didn't pigeonhole himself into exclusively working with Mustangs. If it bore a Blue Oval on its body, Kenny was happy to pump up its performance.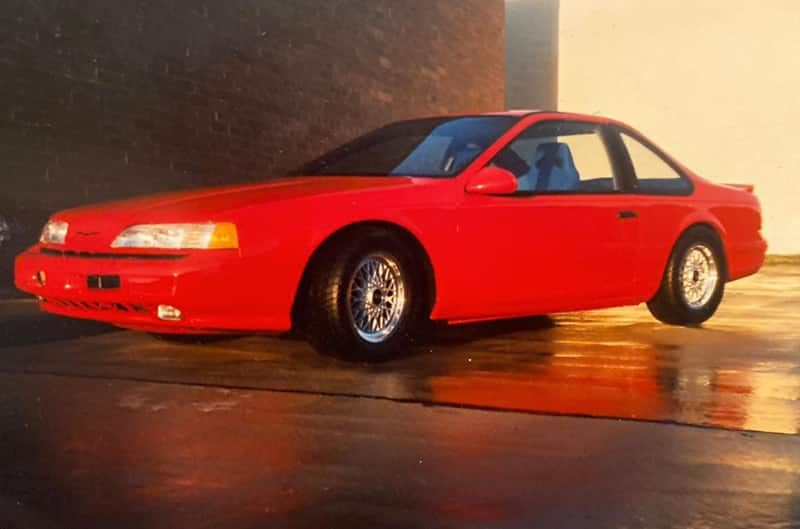 Within a few short years, Kenny found himself collaborating with Doug Kielian of Auto Kraft Body & Paint in nearby Lincoln, Nebraska. Together, the master tuner and body specialist began producing SWB (short wheelbase) Thunderbirds in addition to their wide-body Outlaw Mustangs. Shortly thereafter, Kenny and his longtime business and life partner, Cari Southworth, would transform Project Industries into Kenny Brown Performance, and relocate the company to Indianapolis.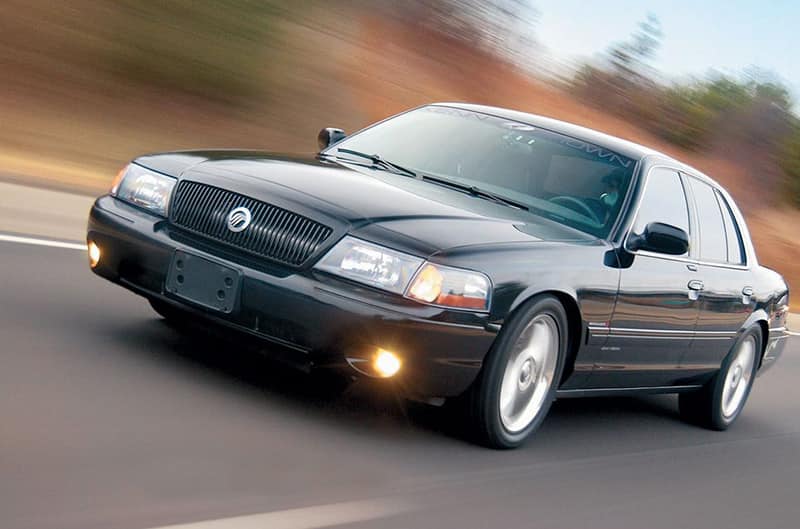 In Indianapolis, Kenny Brown Performance would go on to enhance the output and driving dynamics of virtually every Ford product imaginable. From 289RS Mustangs and supercharged V8 Thunderbirds that would put a standard Super Coupe to shame, to Explorers, Expeditions, V10-powered Excursions – and even Windstar minivans – Kenny applied racing-grade hardware to just about everything. Bilstein and Koni dampers, Brembo, Wilwood, and Baer brakes, Recaro seats, and both high-flow intake and low-restriction exhaust systems would accompany big wheels and wide tires to put the "sport" in sport utilities – and transform great road cars into unbelievable track cars. Crown Victorias became Panthers and Mercury's 302 horse Marauder became a 460 hp supercharged Marauder S.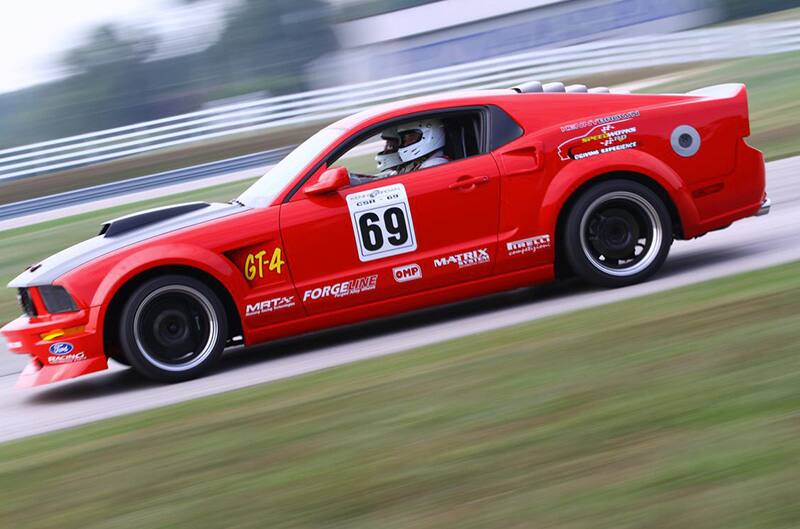 By the time the S197 Mustang arrived for model year 2005, Kenny had been turning mild-mannered Mustangs into hard-charging super stallions for nearly 20 years. He'd transformed the IRS-equipped SVT Mustang Cobra into his own Club Sport Racer by enhancing it with his own AGS (Advanced Geometry Suspension) featuring a tubular K-member, a one-inch longer wheelbase, slotted rotors, and a myriad of other revisions. With the new generation, Kenny introduced his GT4/CSR-69, known affectionately as "M69" – the most expensive Mustang conversion he'd ever undertaken. Debuting at SEMA, Kenny's M69 boasted a wide-body (styled after the '69 Sportsroof), plus drivetrain and running gear improvements to match its bold looks. The concept was intended for production – but was unfortunately sidelined as Kenny fell ill.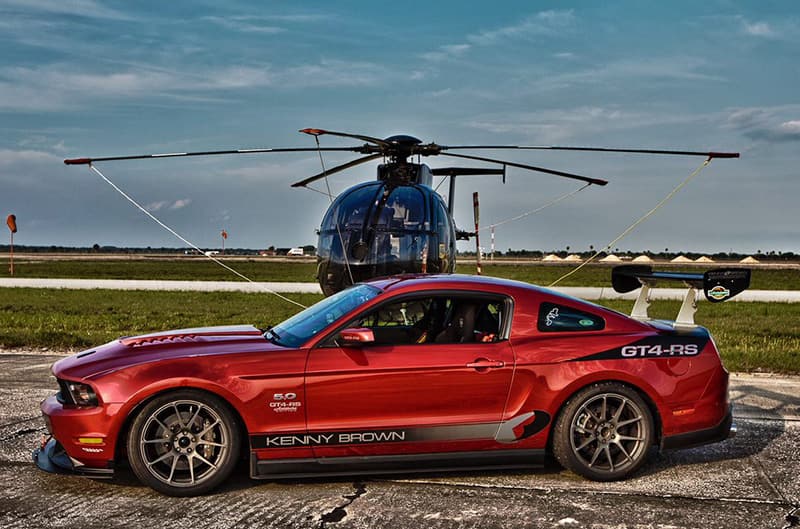 Not long after Kenny recovered, his son, Paul (who'd driven his Boss 302S to victory as the GTS Champion of the SCCA's 2011 Pro Racing Pirelli World Challenge Series), was tragically diagnosed with Stage 4 metastatic melanoma, and passed away at just 43 years of age. Devastated, Kenny turned to what he knew best and again poured his heart and soul into building more earthquaking variants of his CSR Mustangs as the S197 eventually gave way to its S550 replacement. And so, as Ford expanded the S550 range to include its own GT350, Bullitt, GT500, and Mach 1 models (among others), Kenny Brown Performance proliferated its own offerings to include no less than a half-dozen models ranging from the 470 hp GT/ST to the mild-blowing GT4/Super-S – with a whopping 770 horses.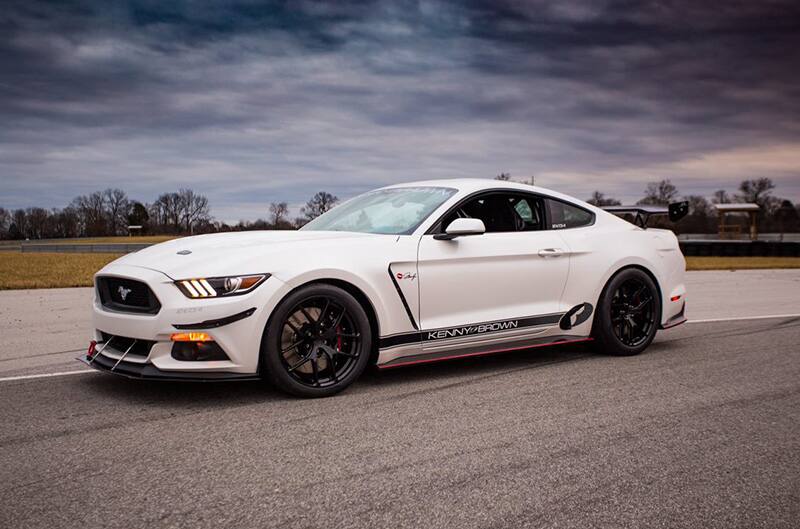 But Kenny did more than "simply" build cars. He also sold parts – and shared his knowledge. The last chapter of Kenny's colorful career was defined by his willingness to openly share his decades of experience, knowledge, and wisdom with all who'd listen. From his Speed Therapy Academy, to his Cars & Coffee with Kenny Brown events, Kenny taught the next generation of enthusiasts about the "Fundamentals of Vehicle Dynamics and Driving," and even offered "Masterclasses" featuring a variety of industry experts. And, at the time of his death, Kenny was preparing to launch his all-new Heritage Series muscle cars (brand-new replicas of vintage Mustangs and Camaros), each sporting the latest in street and racing technology.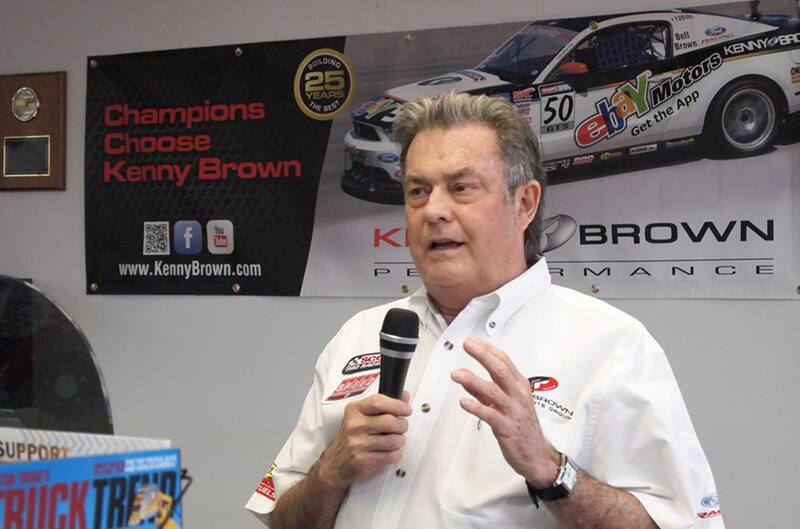 Motor Trend once referred to Kenny as "a modern-day Carroll Shelby." Following his passing, Ford Performance took the opportunity to contact some of his past business associates, including Steve Saleen, Doug Kielian, and JBA Speedshop's James Bittle. Upon hearing the news, James confirmed, "For Steve Saleen and team, his engineering was paramount to many of the original successes we had, including product development for Saleen production cars and our high-performance parts division by JBA as well." Doug recalled, "Kenny was driven by a passion and focus rarely seen in a person these days. His knowledge and talent were an inspiration to automotive performance enthusiasts throughout the country. His desire to help you understand suspension geometry, and his willingness to teach at his driving events and internet sessions, was invaluable to those who signed up. He was truly a motivated man on a mission for great performance!" And upon hearing the news, Steve Saleen responded, "Kenny always challenged me to be better and do more. I will forever be grateful. He will be missed!"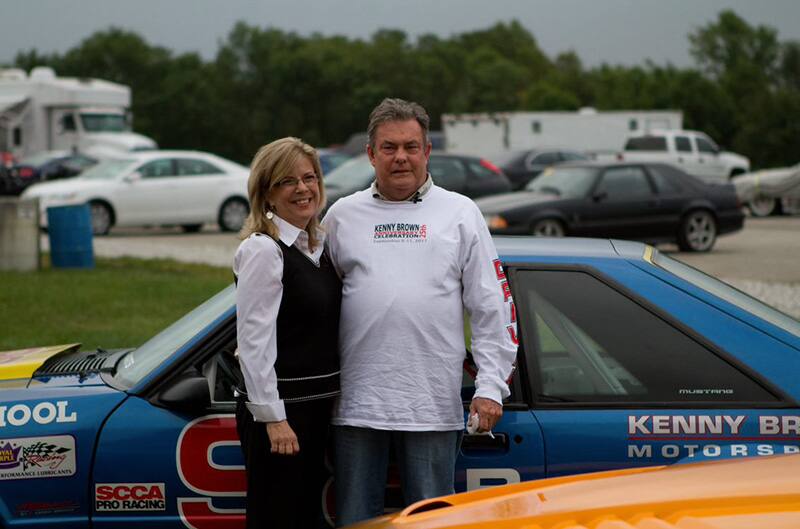 Speaking of Steve, just as the Saleen/Allen "RRR" SpeedLab team campaigned two SN95 Saleen Mustangs at Le Mans in 1997, David and Andrea Robertson co-drove one of their two Ford GT race cars at Le Mans in June of 2011. The Robertsons (along with teammate David Murry) made history that day, as the first married couple to ever co-drive a car in the history of the fabled race. And to top it all off – they won! Robertson Racing managed to place third in the GTE-Am class, allowing for yet another notable moment to occur when Andrea took to the podium, marking the first time a woman had done so at Le Mans since 1931.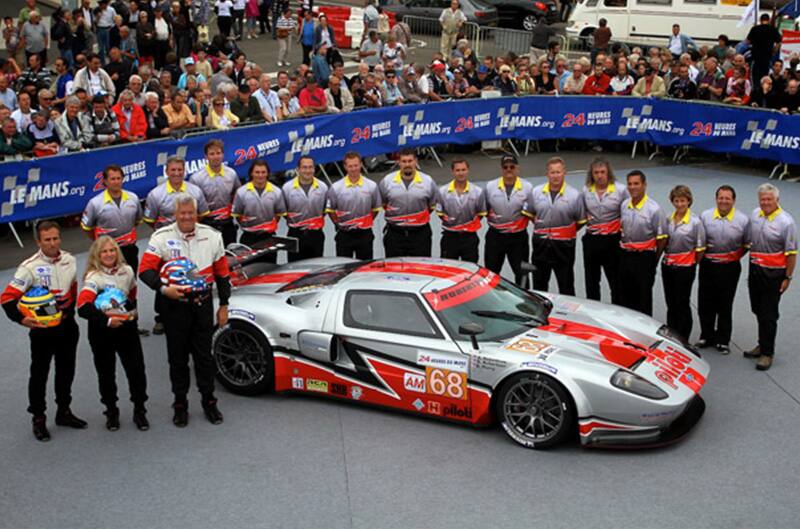 We first heard of David Roberson's passing after an enthusiast tip led us to an online post by John Dagys, Editor / Founder of Sportscar365.com (https://sportscar365.com), that read, "Former Owner/Driver David Robertson Passes Away at 66." The Sportscar365 post announced simply that, "Former American LeMans Series team owner/driver David Robertson has passed away at the age of 66," with no further information given. David, a commercial pilot, and Andrea had competed in the ALMS from 2007-11 with their privately funded Robertson Racing effort. They then retired from professional competition while remaining active in historic racing with their GT's that became so famous at LeMans long before the arrival of the factory Ford GT racing program in 2016.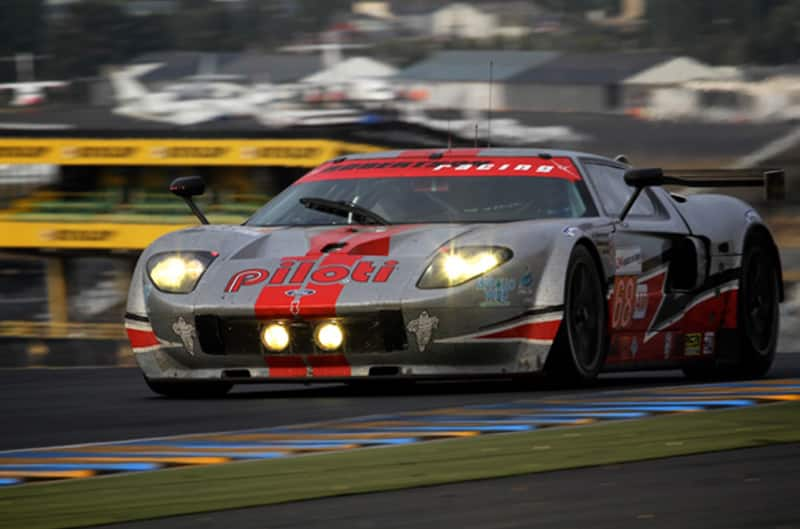 In their own way, Kenny Brown and David Robertson had earned their places in Ford motorsports history. From his racing clinics, to his high-performance parts and vehicle sales, Kenny forged his own highly successful path after parting with Saleen. And David made the transition from piloting commercial aircraft to piloting Ford GT supercars around the world's greatest racetracks from the 12 Hours of Sebring to the 24 Hours of Le Mans, in just four years' time. Call them icons, legends, or heroes. At Ford Performance, we called them our friends. We will miss them – and remember them forever.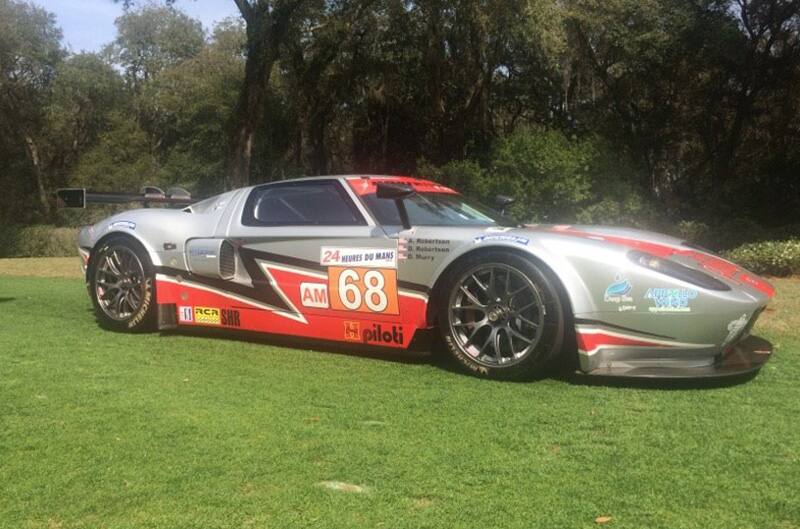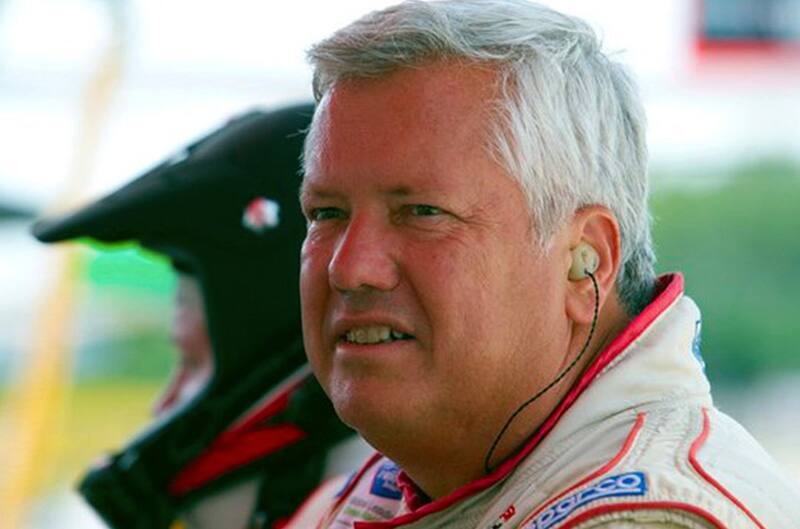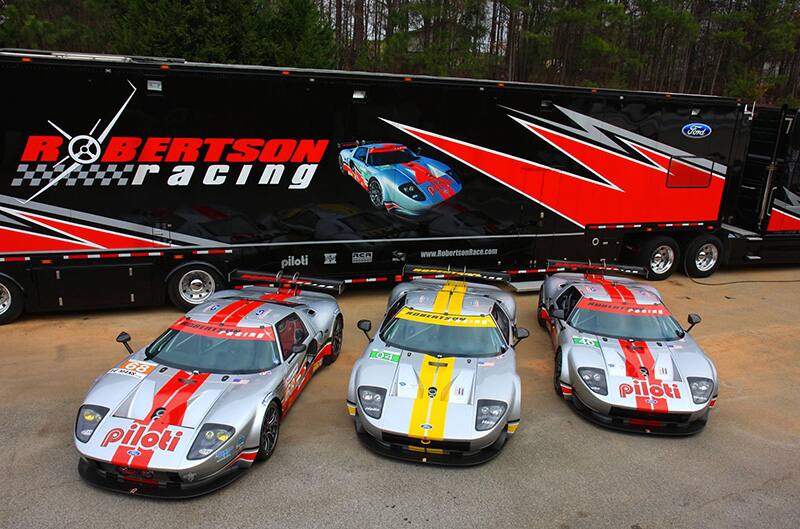 PHOTOS COURTESY CARI SOUTHWORTH and JOHN DAGYS / SPORTSCAR365.com