GROSSE POINTE SHORES, Mich. -- In light of the continuing health pandemic, the EyesOn Design car show -- traditionally held each Father's Day – was moved to Sunday, September 19 at the historic Ford House in Grosse Pointe Shores. What didn't get changed was the theme of the country's only design-centered show, notably "Marques of Extinction: Significant Designs of Bygone Brands." According to EyesOn Design Chairman Kathy Pecar Lightbody, the only disappointment with the delay was "eased in part by proximity of the new date to Motor Bella, the September 21-26 next-generation mobility event at the M1 Concourse in Pontiac." Indeed, Motor Bella played a role in the show's 2021 celebration of automotive design. But more on that later.

The estate situated along the shore of Lake St. Clair is known as the Edsel and Eleanor Ford House, the actual home where the couple raised their children --Henry II, Benson, Josephine, and William Clay. When Eleanor passed, she opened the estate to the public. Today, visitors from all over the world come to explore the beauty of this 87-acre 1928 National Historic Landmark. The show there started in 1987 with the support of the design heads of GM, Ford, and Chrysler as an automotive exhibition judged exclusively by automotive designers. It is the primary fundraiser for the Detroit Institute of Ophthalmology, and has since raised over $4 million for the (DIO), the research arm of the Henry Ford Health System Department of Ophthalmology. The DIO supports the visually impaired and blind of southeastern Michigan and organizes two leading world research congresses.
The 2021 EyesOn Design week began on Tuesday, September 14, with a media-only preview at the Ford House, where event dignitaries, commemorative poster artist Michael Goettner and car owners were on hand to speak with the attending press. On Sunday, Sept 19, the 33rd annual EyesOn Design Automotive Design Exhibition featuring more than 250 outstanding vehicles of the past, present and future took over the newly renovated grounds of the Ford House, where the public was invited to attend the car show and the champagne brunch held in the elegant new Visitor's Center. A week after the show, on Tuesday, Sept 21, at the M1 Concourse in Pontiac, Michigan, the EyesOn Design Awards Ceremony was held as part of the Motor Bella event, where in a field of 40 vehicles, the new Ford Bronco won the "Best Production Vehicle" award. Flanked by 17 Bronco designers, recently retired Ford design VP Moray Callum described the win as a "family reunion."
One planned event – the ceremony honoring racing and design legend Peter Brock with the EyesOn Design Lifetime Design Achievement Award – will be moved to the show in June 2022, and enhanced with tours, a design symposium and meet-and-greet opportunities. For the rest of the 2021 highlights, Ford retiree and super-enthusiast Bill Cook, our own roving car show photojournalist, attended this year's fall version of EyesOn Design with his trusty camera in hand. He sent us photos of some of his favorite Fords that he spotted at the concours, which he shares with us in the gallery below: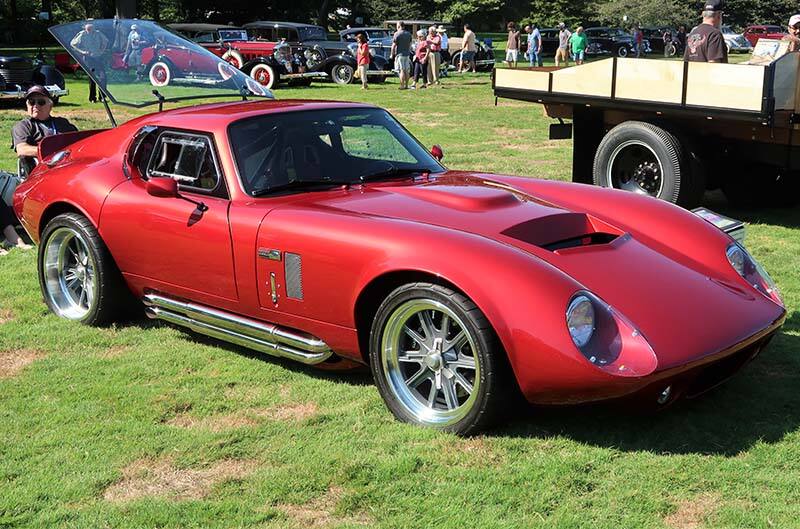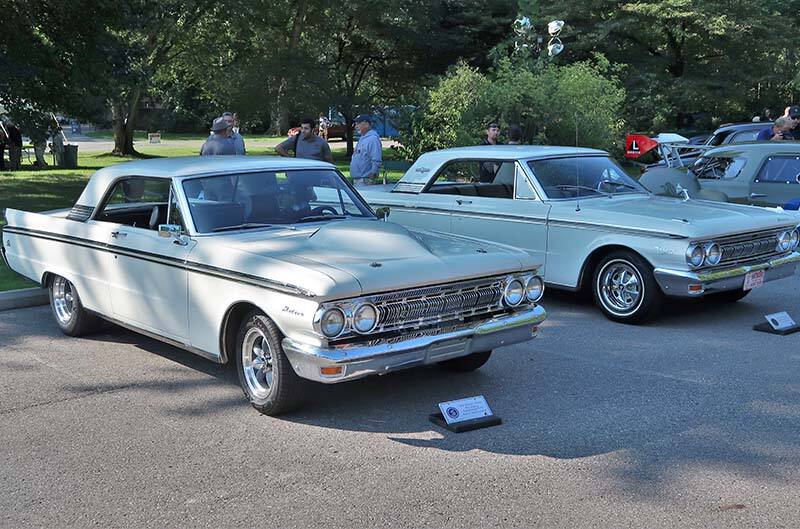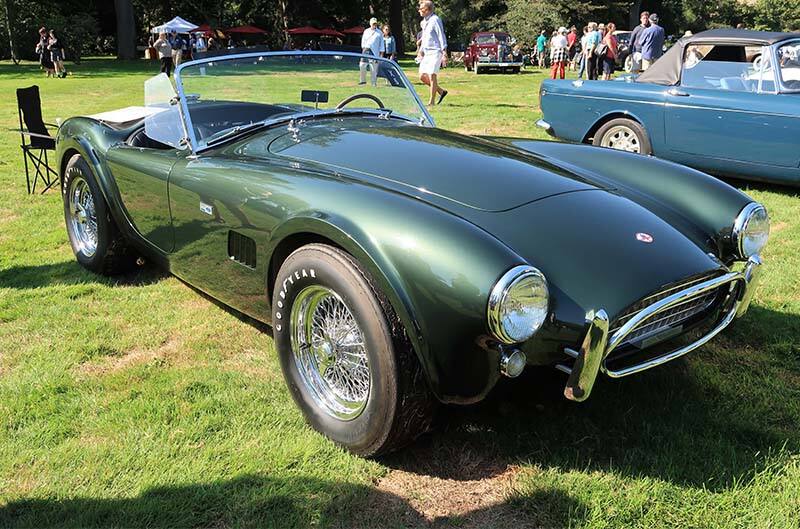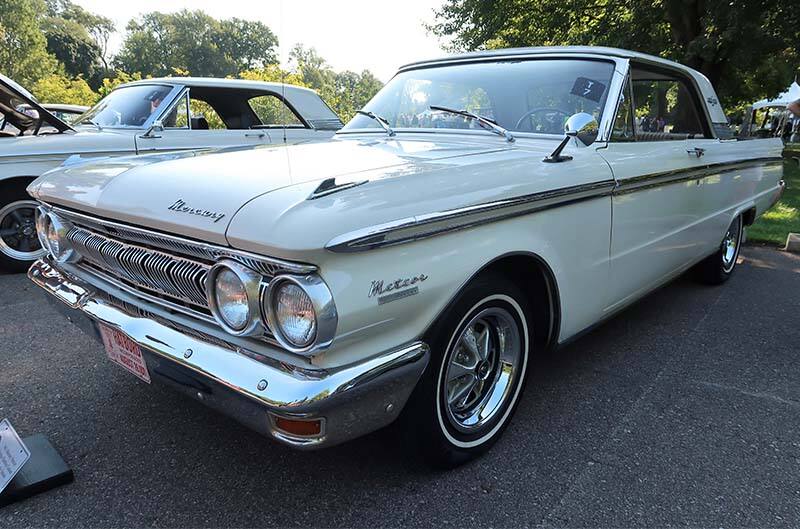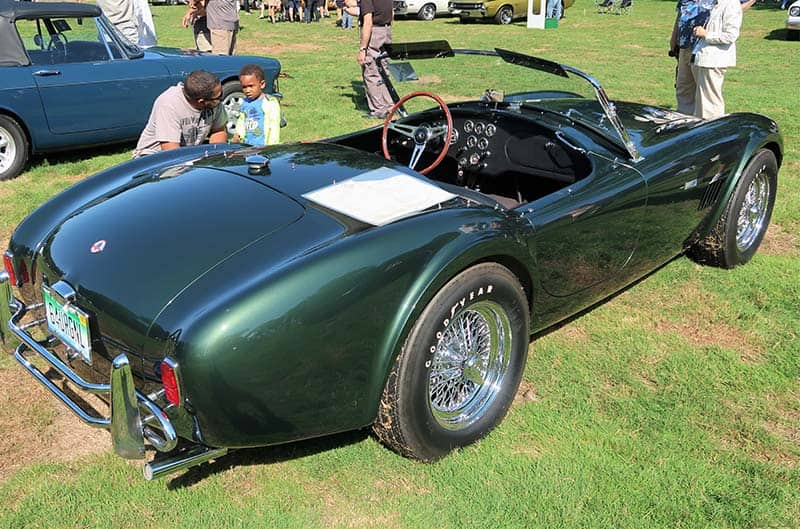 FORD PERFORMANCE PHOTOS / COURTESY BILL COOK