STAUNTON, IL – When we're out on the road with our Ford Performance Club Connect Transit van on the way to or from an event that we planned to cover or support, we always try to take in extra stops during an event trip -- whether it's to speak at a club meeting along the route or chase down some sort of interesting Ford story we find along the way. It was just that sort of thing that led us to stop at a roadside attraction we've been passing by for years while always promising ourselves we'd check out someday.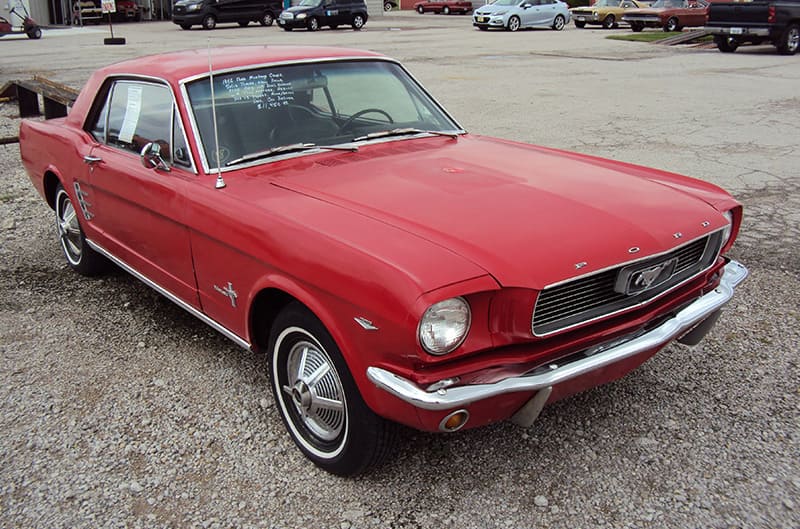 If you want to drive to the great west from the Midwest, you have some choices. Yes, we've taken I-90 to get to Sturgis, I-80 to go to Omaha and Salt Lake City and even I-70 to get into Denver. But our favorite way to get across the country is via the Mother Road, Route 66. Well, there's not technically much left of Route 66 anymore, as most of that original two-lane has been replaced by modern interstate highways and turnpikes, but it's pretty much the same route, and it sometimes even uses the original right-of-way. But we've covered that before.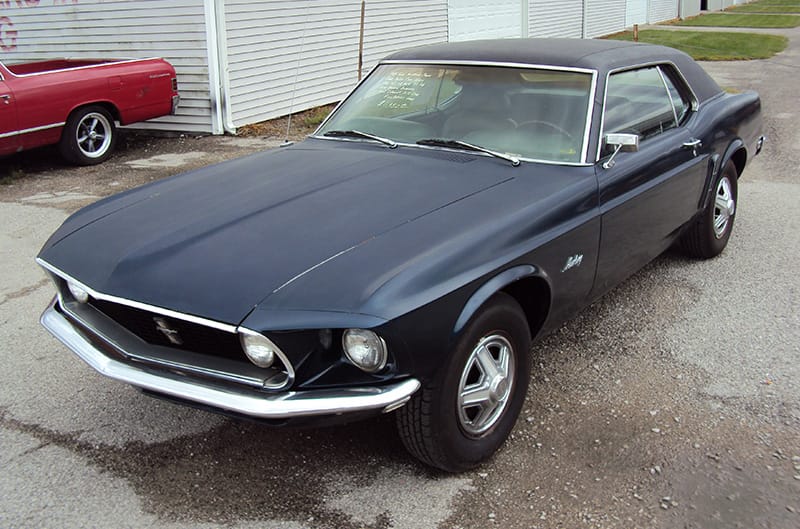 This time around we'll reveal a stop we made a while back, less than a full day's drive out of Detroit. To get onto that great route west from The Motor City, you take I-94 to Chicago and get onto I-80 to around Peoria, when you catch I-55 South to St. Louis. (From there you get onto I-44 through Missouri, and hit that long expanse of I-40 across Oklahoma, Texas, New Mexico and Arizona, where you can either head south to Phoenix or say on right through to California.) But anyone who's ever driven that north-south stretch of I-55 will recall seeing a massive assemblage of old cars on the northbound side of the highway, about an hour north of St. Louis. It's impossible to miss, as hundreds of old cars are visible under covered sheds that surround rows of buildings under a big sign that reads, "Country Classic Cars."
While you'll likely spot several small sales lots with some old cars sitting out in the elements along old Route 66, Country Classic Cars sets itself apart by the sheer size of the place and the fact that they've done their best to put a roof over the tons of old rides on-site, even if some of the big sheds seen from the highway don't offer the advantage of having walls. Just one glance is all it would take for any car person worth their salt to want to find the nearest exit to check this place out. We count ourselves among the thousands of motorists who've driven past it – for us, dozens of times -- and made a mental note that the next time we're driving this stretch of I-55 in Staunton, Illinois, we need to get off at Exit 421 and drive back along the frontage road to spend an hour or so there.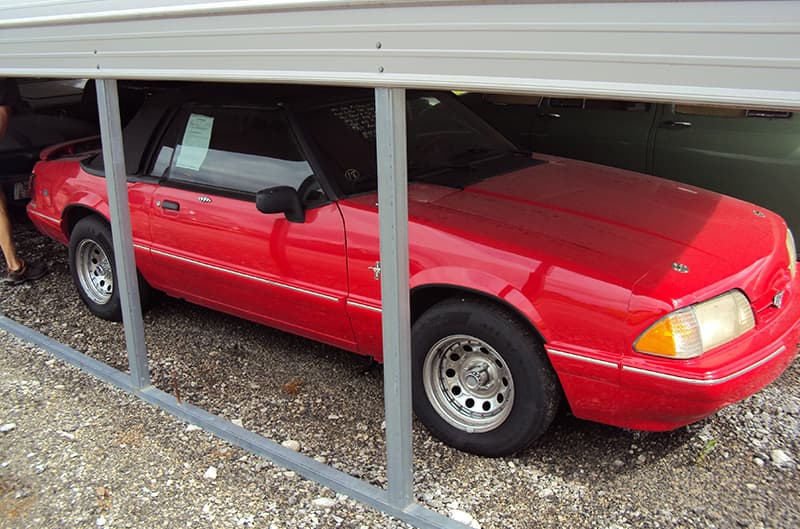 The problem has been that it seems we're always on a tight driving schedule, so an hour's stop someplace makes a full day's drive reach well into the night. But there comes a time when you just have to follow through on an idea you've been sitting on for a while, so on one of our driving tours out west, we simply decided that we've waited long enough – this time we're getting off I-55 in Staunton at Exit 421 to see what Country Classic Cars is all about. Following the road back to the gate, we were pleased to see the place was open and seemed to allow visitors, so we parked the Ford Performance Transit van in front of the office, and walked in to ask if it'd be OK if we could tour the property.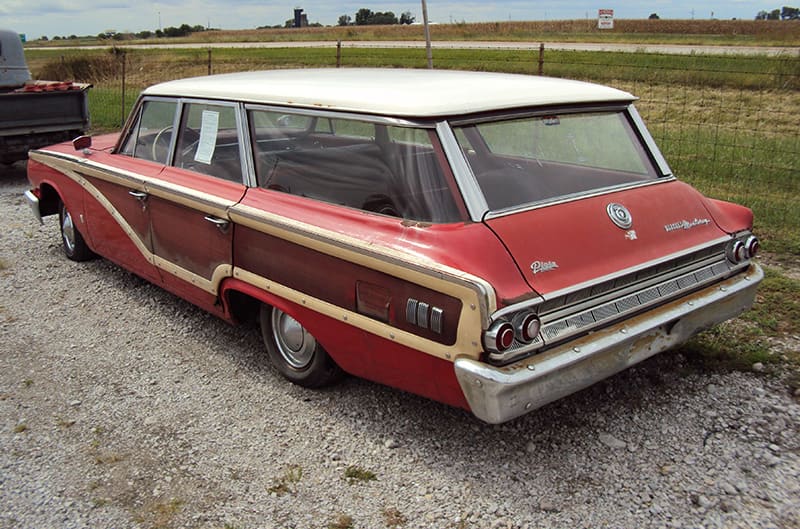 We tried explaining that we manage the enthusiast content for FordPerformance.com, and that we'd like to take a peek inside all the buildings to see how many Fords we could photograph, if that would be all right? The office manager gave us a quizzical look (apparently, they get more old car buyers and sellers here than journalists), so we blurted out, "Is there some sort of admission fee?" Turns out there's a donation bucket in the main office that "you can throw a buck into," so we did just that, and walked out to the van to grab our camera. We later found out that visitors are always welcome, and that they even have a port-a-potty on the lot for their use. Before we could start checking out the buildings and sheds, we spotted a few Mustangs parked out in the office lot that someone may have been interested in seeing. We could only wonder what other kinds of old Ford treasures would be tucked away in all these buildings?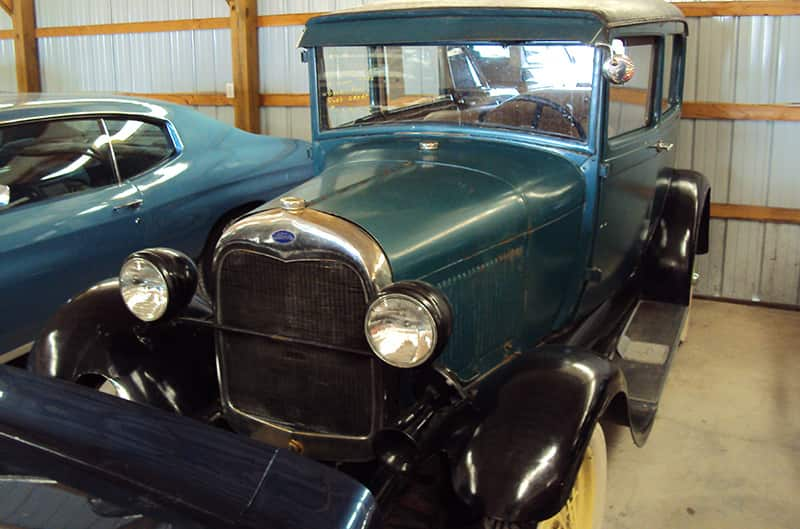 Once we got into the first few pole barns, it was like we immediately walked back into time. Cars and trucks ranged from the early 1920s up until the mid-1980s, and while most appeared to be true barn finds, some were obvious drivers. Make no mistake -- this is no big-city classic car dealer with a gleaming showroom filled with high-end consignment cars. As its name implies, Country Classic Cars has apparently bought cars out of rural garages, local auctions and estate sales, and likely has horse-traded for the rest. They've been in business since 1997, sell 35-45 cars a month, and outright own most of the nearly 600 vehicles on the property – with all for sale AS-IS. Our coverage does not constitute an endorsement – rather, it merely validates that seeing so many barn-fresh old cars in one place like this is pure joy for a car person, even if you are not in the market for buying a fixer-upper and only have a single buck in your pocket to put in the office bucket.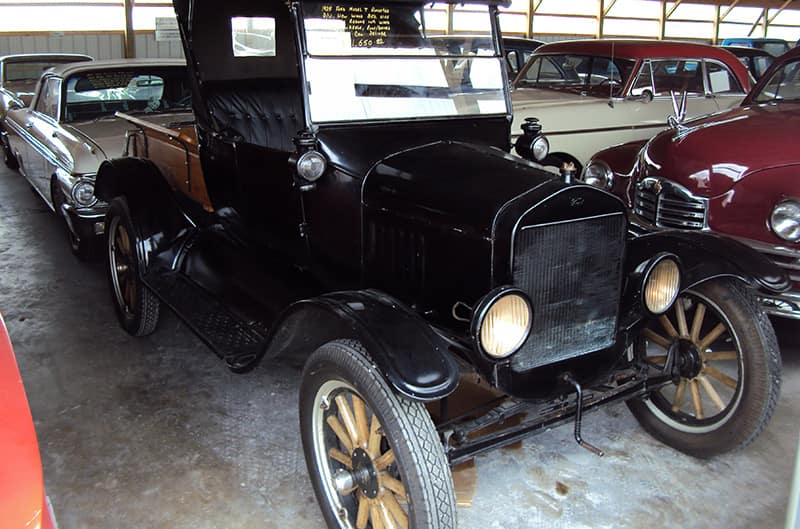 Their website explains that, "Country Classic Cars started as a weekend hobby for a Midwest farmer. He soon found his passion for classic cars and trucks could be turned into a growing business. The owner worked as a mechanic for several years before becoming a farmer. Not only did he have the knowledge but also the desire to take classic cars, fix them, and sell them to others that dreamed of owning a classic but did not have the time or expertise to make it happen. Once this idea caught on, Country Classic Cars realized that this passion had a potential to become a way of life. The next step was obvious: When a piece of land along Interstate 55, just off the path of Historic Route 66 became available, Country Classic Cars made the move by acquiring the land which has plenty of room for not only a large display of classic cars and trucks, but also a garage/service area, an inside showroom, and a historic gift shop."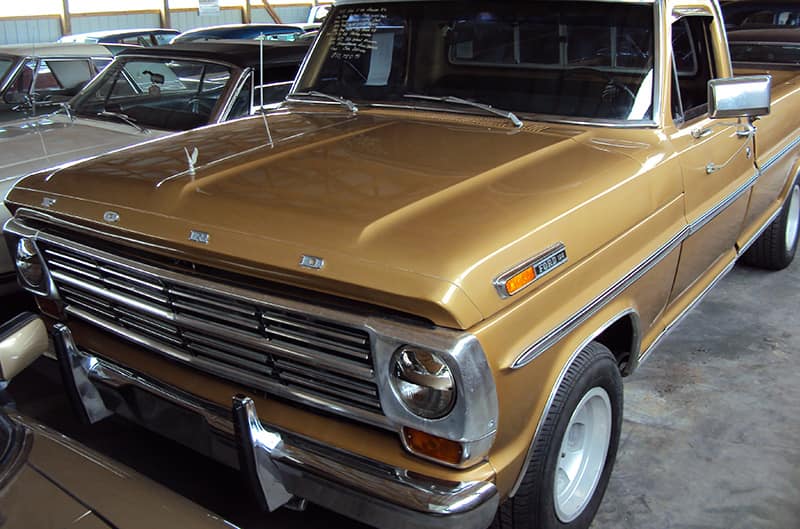 Clearly, leaving only an hour to explore all the pole barns and out-buildings stuffed with old rides nose-to-tail and door handle-to-door handle was not nearly enough time to take in this classic car visual overload. The good news is, there were plenty of old Fords to see if you looked into every structure, from Model T's to Model A's, plus old Galaxies, T-Birds, Fairlanes, Falcons and Torinos – just about any old Ford, Mercury or Lincoln you'd want, as well as some Mustangs.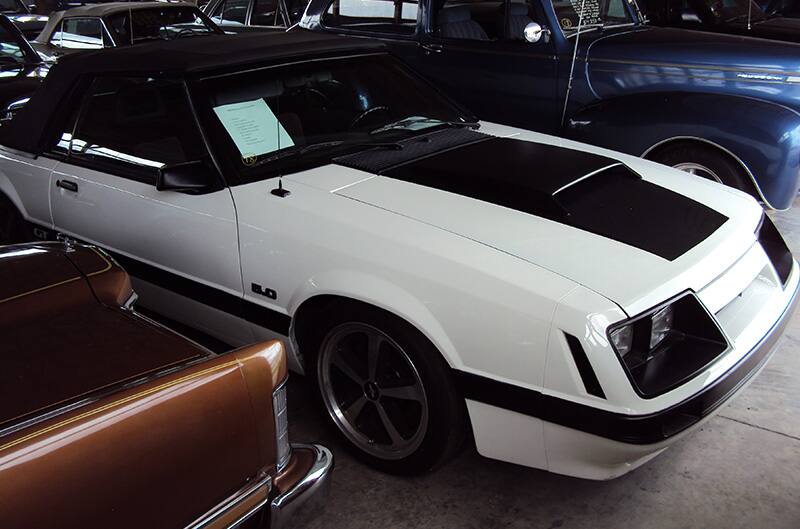 Knowing full well we had to get back on the road, we made the long walk from the last building at end of the property all the way back to our Ford Performance Transit in the office lot. As we drove away and back onto the interstate, we couldn't wait to get to our hotel that night and download all of the photos we'd taken at Country Classic Cars. We saved them all this time to share with you when the time was right. But a few weeks after our visit, we got some bad news. In August of 2017, Hemmings reported that Country Classic Cars had suffered extensive damage after a five-alarm fire had decimated its central building, collapsing the roof and destroying the cars inside. A lack of on-site water reportedly compounded the difficulties faced by firefighters, who were forced to rely upon water tankers to extinguish the blaze.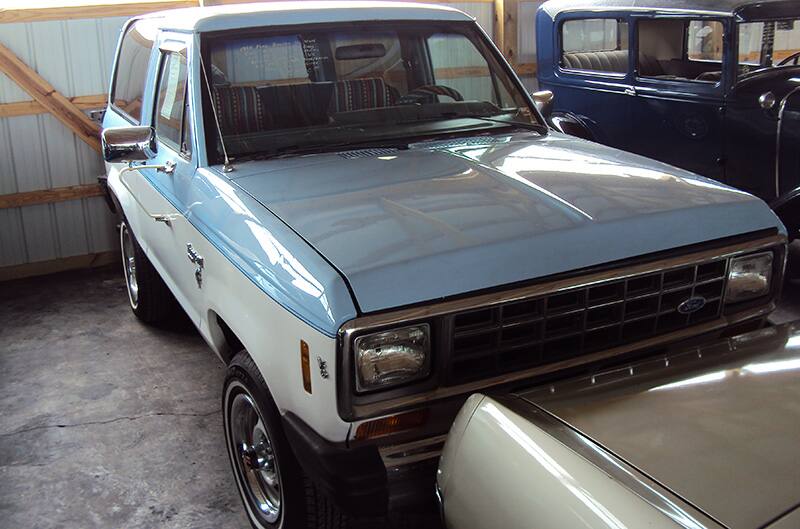 No injuries were reported in the evening fire, which Hemmings said was contained to the big building that served as both a storage and repair facility. After sifting through the rubble, owners Russ and Anita Noel later confirmed the loss of about 150 vehicles, but were quick to recognize the efforts of the local fire departments, praising them for saving all vehicle titles and most of the paperwork stored in the building's office. Although the property was insured, Noel wasn't sure coverage was enough to both rebuild and replace inventory. "Some of the cars can't be replaced," he told Hemmings, using a 1936 Ford pickup as an example. "Old trucks like this aren't easy to find these days."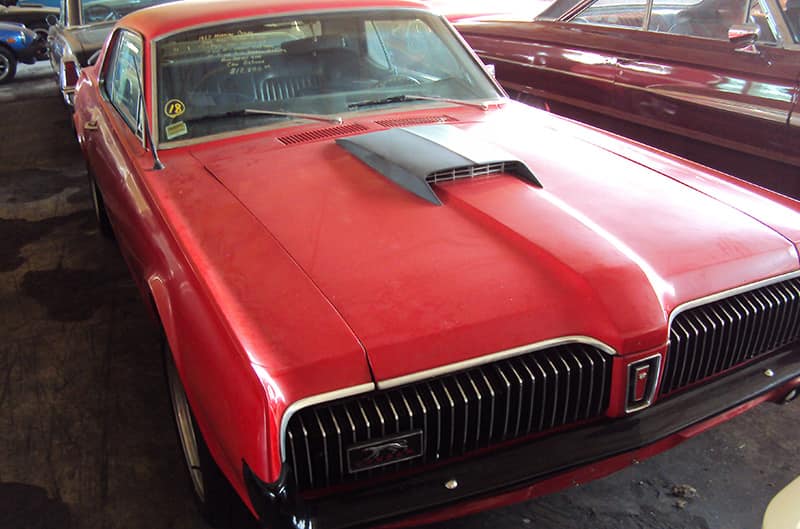 If that wasn't bad enough, just 15 months after the fire and the eventual rebuilding of the main facility, Hemmings reported that Country Classic Cars was struck by a rare December tornado that destroyed two buildings and damaged two more, along with nearly 100 of the cars that were being stored inside them. No injuries were reported from those late 2018 tornadoes across three states, which had blown through Staunton late on a Saturday afternoon after Country Classic Cars closed for the day. One of the buildings damaged by the twister was an addition to an existing structure that was just a few weeks old. Hemmings reported that while the majority of cars for sale are owned by Country Classic Cars, a few were on consignment from sellers. As was the case following the 2017 fire, Noel promised to begin rebuilding as soon as possible. "We can repair the cars, repair the buildings," he told a local media outlet. "We did it before, we'll do it again."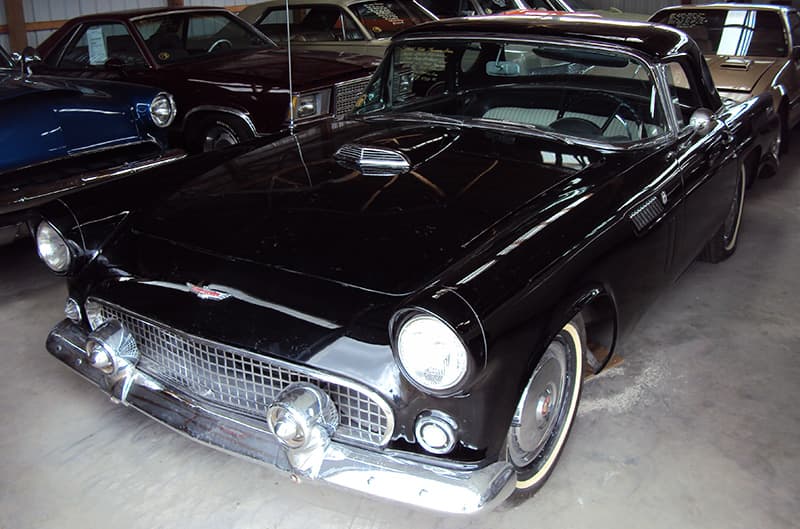 On a brighter note, during our last drive past the old-car dealership late last fall, it looked like Country Classic Cars was again cleaned up and open for business. If it's true that old cars never die -- they just wait for owners to give them new life, the same could be said for an old car dealership named Country Classic Cars. We're just glad we made the stop there when we did, or we may never had gotten another chance. And that's our advice to you this year when you make plans to get back out into the hobby: Take some extra time to do the things that you've been wanting to do -- but haven't yet. You just may find an impulse stop can be very rewarding.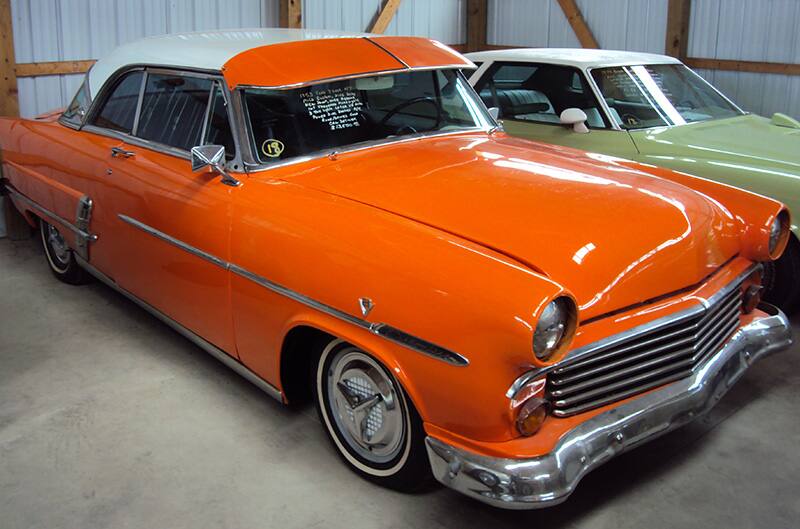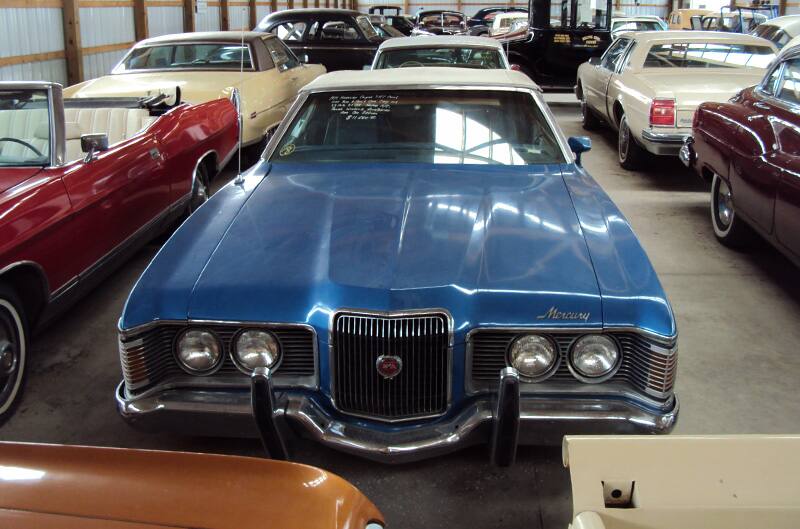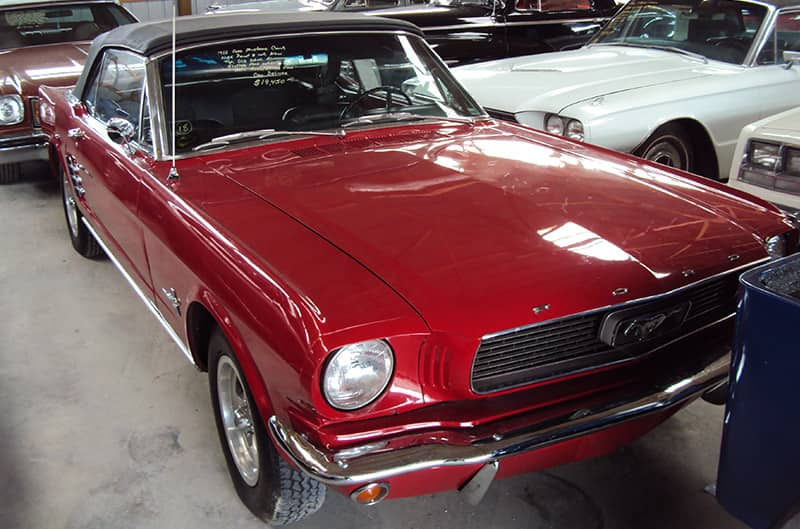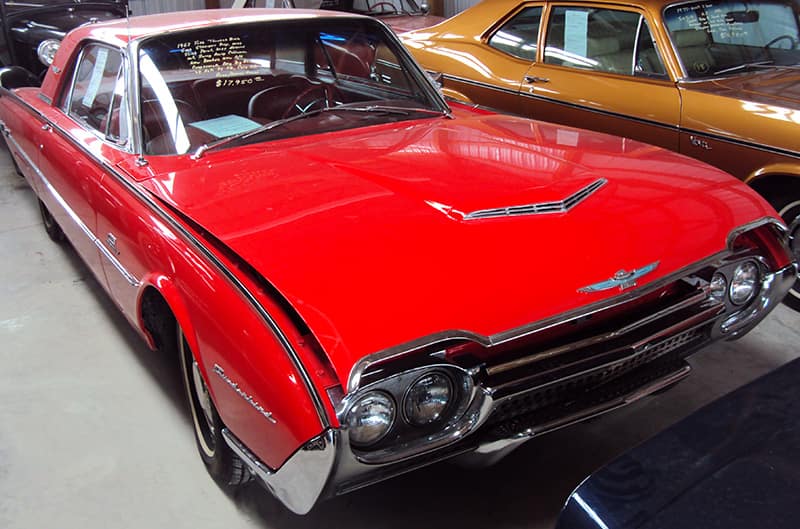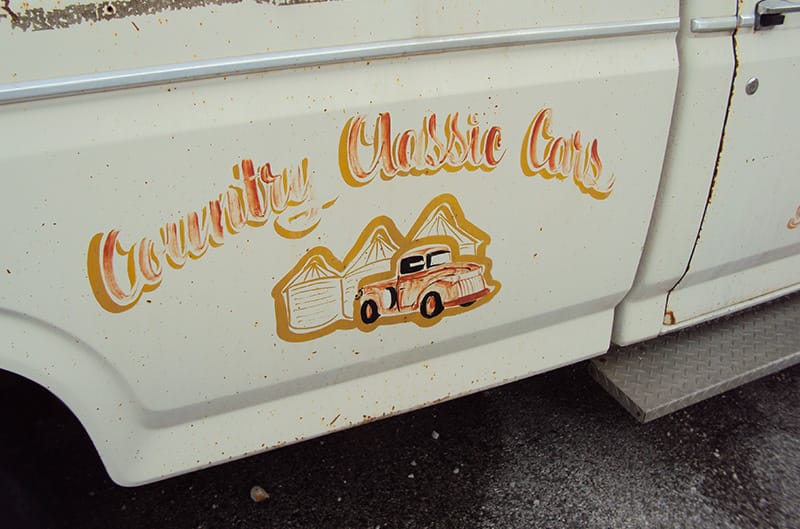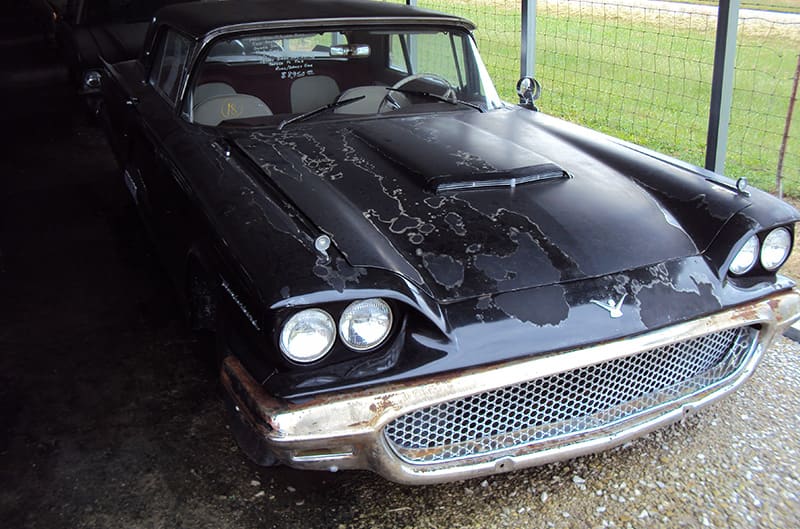 INFO: COUNTRY CLASSIC CARS, LLC / https://countryclassiccars.com / Open Mon-Fri, 9-5; Sat, 9-3; closed Sunday
2149 E. Frontage Rd., Staunton, IL 62088 / (618) 635-7056 | cntryclsscrs@madisontelco.com
Do you have a special car place you've visited that Ford fans should know about? Share it with us in words and photos sent to: ClubHub@Ford.com
FORD PERFORMANCE PHOTOS / COURTESY JOHN M. CLOR