DEARBORN, Mich. - While many super rare Mustangs have gone up for bids at the big collector car auctions over the past few years, few had drawn more interest among Pony Car purists than the opportunity to buy one of only three known existing 1963 pre-production Mustangs, and what is known as Mustang #0002 -- the "First Mustang Hardtop" to be assigned a Dearborn VIN.
The car was initially put up for bids at the Mecum Auto Auction in Indianapolis on May 20, 2017. It was the first time this historic car has been offered for sale after 18 years of ownership and the discovery of its significance by retired airline pilot and automobile historian Bob Fria. On auction day, Mustang #0002 crossed the block with original Mustang designer Gale Halderman in attendance. He told Ford Performance that after a high bid of $400,000, the car failed to meet its reserve, so it was a "No Sale" and went back home to California with Fria.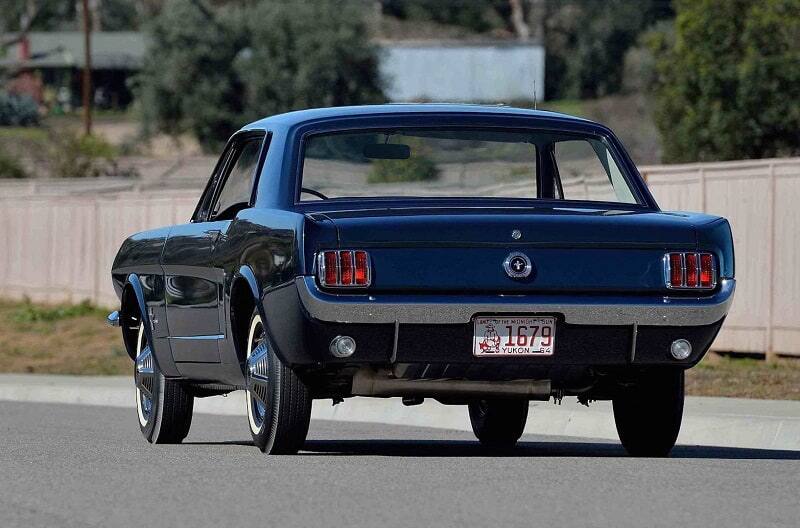 But earlier this year, we got word that the car would be going back up for auction, this time with No Reserve during the 48th Annual Barrett-Jackson Scottsdale Auction that was held January 12-20, 2019, at WestWorld of Scottsdale, Arizona. The Barrett-Jackson auction catalog noted that, "Included with the [sale of] the First Ford Mustang Hardtop is a set of two binders containing ownership and condition affidavits from all previous owners, along with photos, statements and signatures from high-profile originators of the Mustang, including Lee Iacocca, Hal Sperlich, Don Frey, Gale Halderman and others." The binders also included the vast provenance documentation confirming the entire history of the car, and complete restoration documentation in photograph, 35mm-slide and video formats, as well as a letter from Ford Motor Company confirming this Mustang as the first Mustang Hardtop produced.

This time around, when the hammer fell on the final bid, the very first Ford Pilot Plant/Pre-production Mustang hardtop, VIN # 5F07U100002, sold for $175,000, and ultimately cost the buyer $192,500 with the buyer fee included. After 20 years of ownership, extensive research and a meticulous two-year restoration to like-new condition (despite some 50 differences between it and the production 1965 Mustang hardtops), Fria finally parted ways with his Caspian Blue with Medium Blue interior Hardtop. The new owner's name was not disclosed.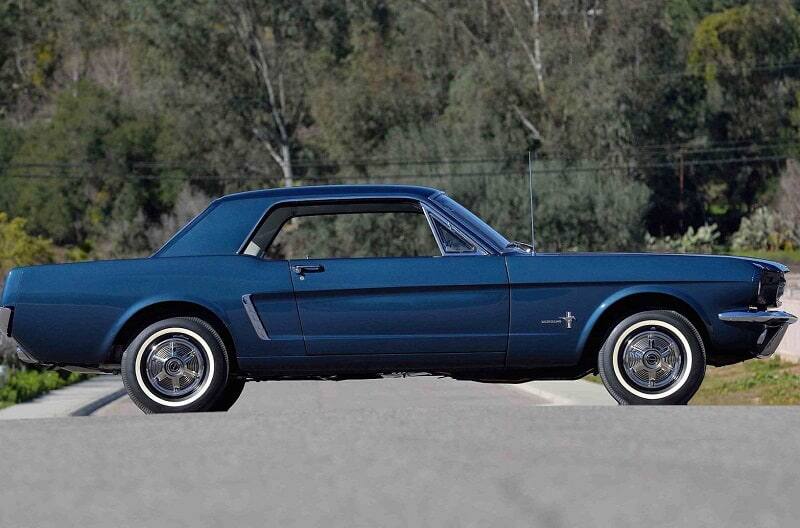 Mustang #100001, a white V-8 convertible, is owned by Ford Motor Company and displayed at The Henry Ford Museum. Fria had rescued the inline-six, three-speed manual #100002 in 1997 after 13 previous owners. Only a handful of the pre-production Mustangs survive today, securing #0002's place in Mustang collector car history.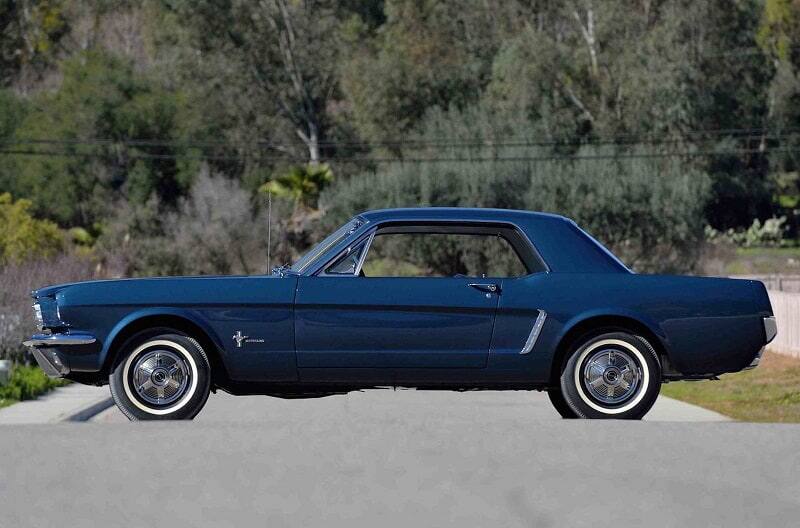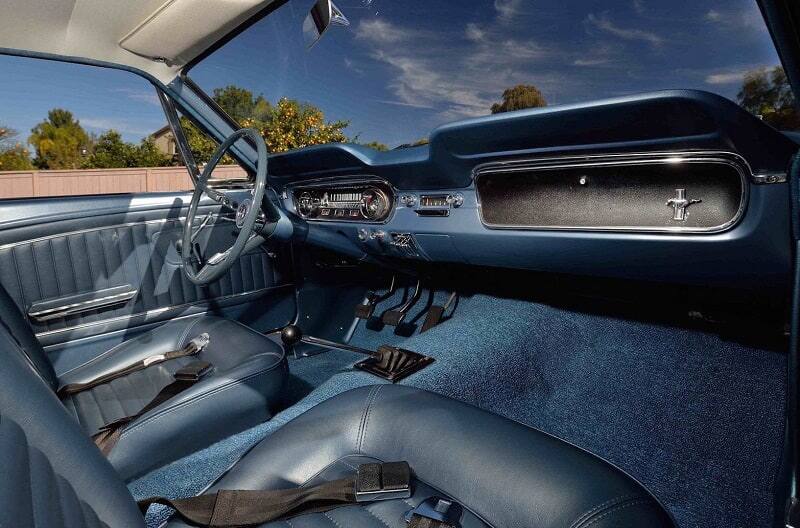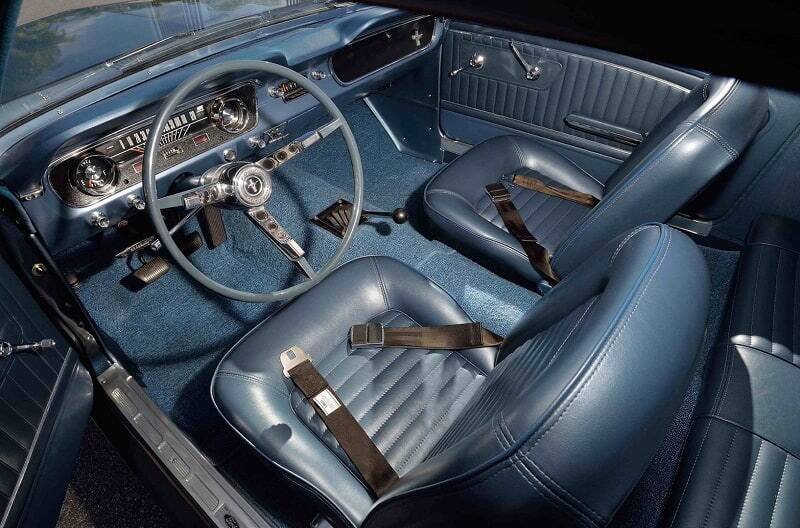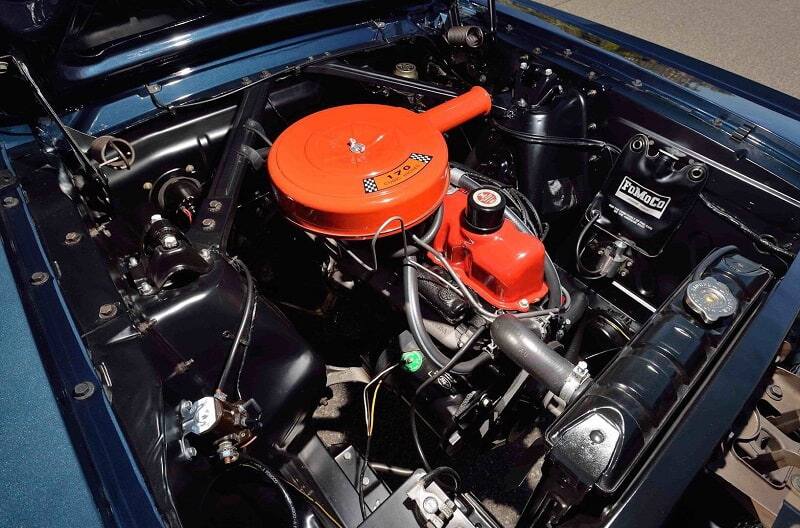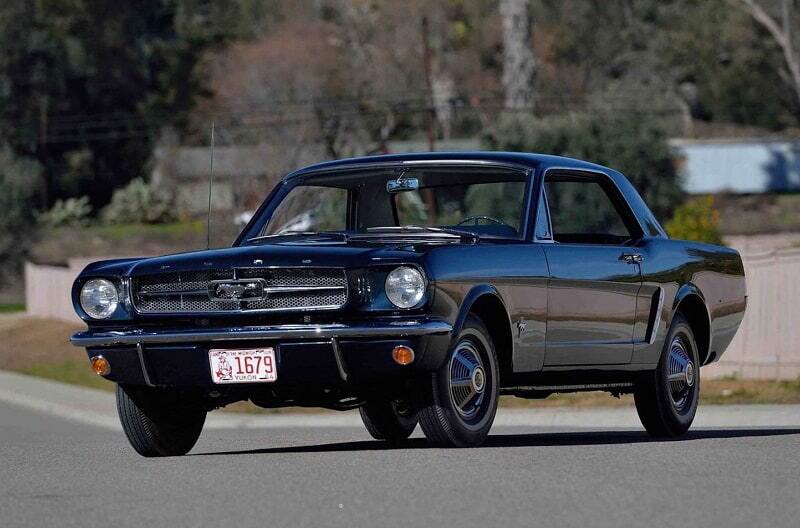 FORD PERFORMANCE PHOTOS / MECUM AUCTIONS