A lot has been written about the origins of the Ford Mustang name. There is but one truth: The name has always been about wild horses of the American West, and never the North American P-51 fighter plane -- no matter how many journalists and historians continue to peddle this worn-out myth. The interviews, the stories, the claims – even by some Ford insiders who were there at the time who seem to have forgotten the origins of the name. The P-51 story is simply not true. The absolute truth came directly from a former Ford President, the late Lee Iacocca, in a 2004 Mustang Monthly interview, and later in other visits with this man in 2006 and 2009.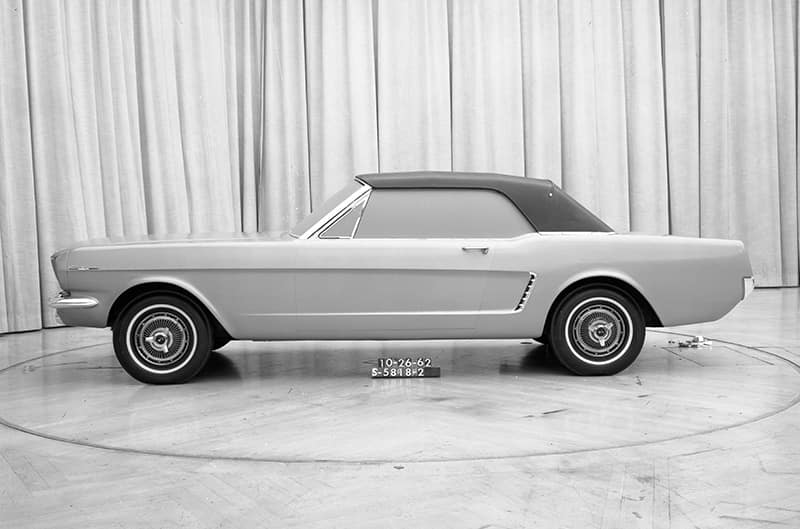 For those just tuning in, Lee Iacocca was the Mustang's sales-in-chief more than a half-century ago when he was named Ford Vice President and General Manager of the Ford Division. Then Ford President Robert McNamara left to join the Kennedy Administration in 1961 as Secretary of Defense -- leaving a void to be filled by Ford management hopefuls who were up and coming. McNamara was one of Henry Ford II's so-called "Whiz Kids," hired into Ford after WWII to help save the company. They were a savvy business, manufacturing, and logistics team that brought Ford management into the 20th Century.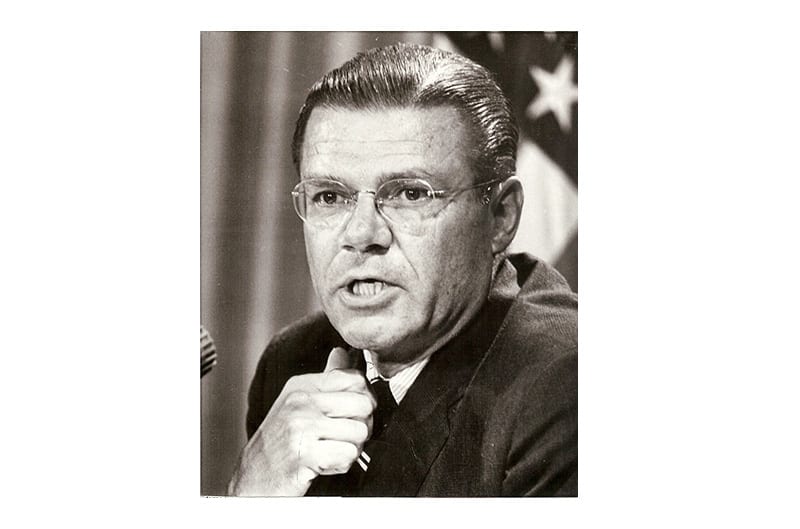 Iacocca was a young buck who could see great potential in the then-decidedly stodgy car company. McNamara was all about practical function and passenger vehicles that people could afford: No frills, and few options. He was father of the decidedly practical 1960 Ford Falcon. The compact Falcon was a hot seller at a half- million units sold that first year. McNamara knew what buyers with growing families needed, and Falcon sold exceedingly well throughout the 1960s. But it also birthed the Mustang.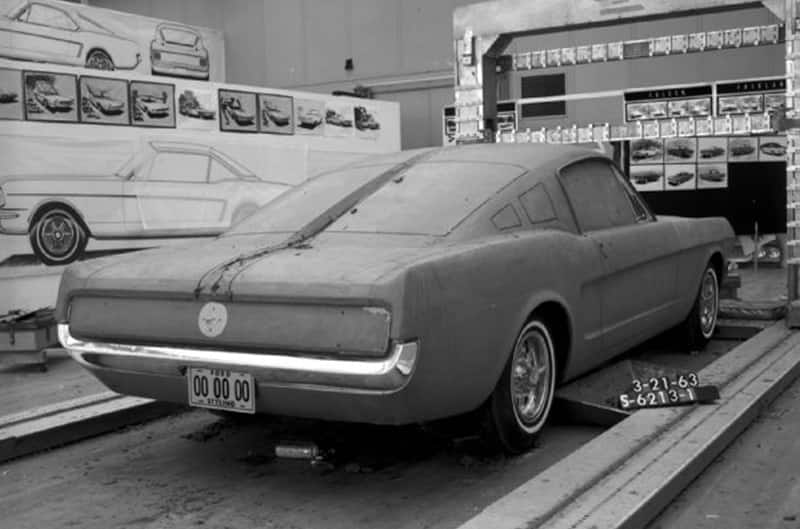 Lee Iacocca had fierce marketing savvy and an appetite for exciting automobiles. He understood the engineering behind designing and building automobiles, which was his original objective when he joined Ford as an engineer at the cusp of the 1950's. However, he loved the dynamics and excitement of selling new cars and trucks, and made the switch to sales. Iacocca believed it was time for Ford to let its hair down and get back on the race track. As the saying goes, "What wins on Sunday sells on Monday."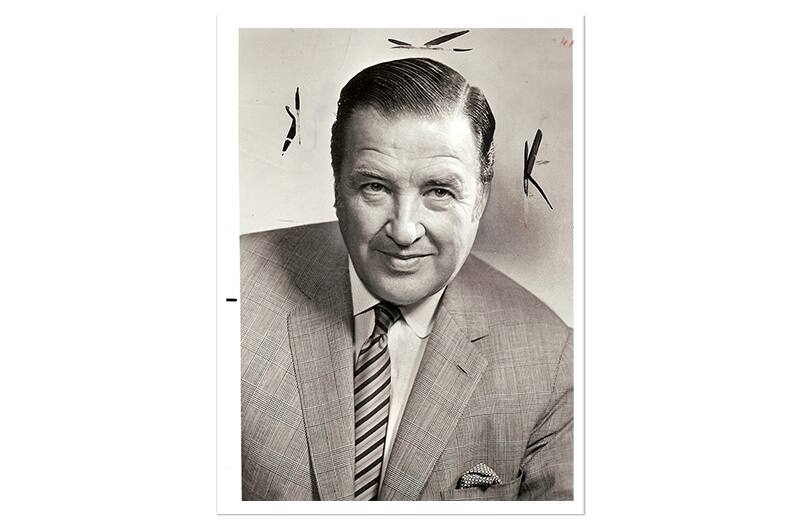 This rising Ford auto executive had young Baby Boomers coming of age in mind because it was a huge market to be tapped. He once told this writer that his success at both Ford and Chrysler was little more than following Baby Boomer trends. At Ford, it was the Mustang, and later the Maverick and Pinto for college students and young families who needed affordable transportation. At Chrysler, it was the legendary minivan and a broad selection of front-drive economy and luxury cars.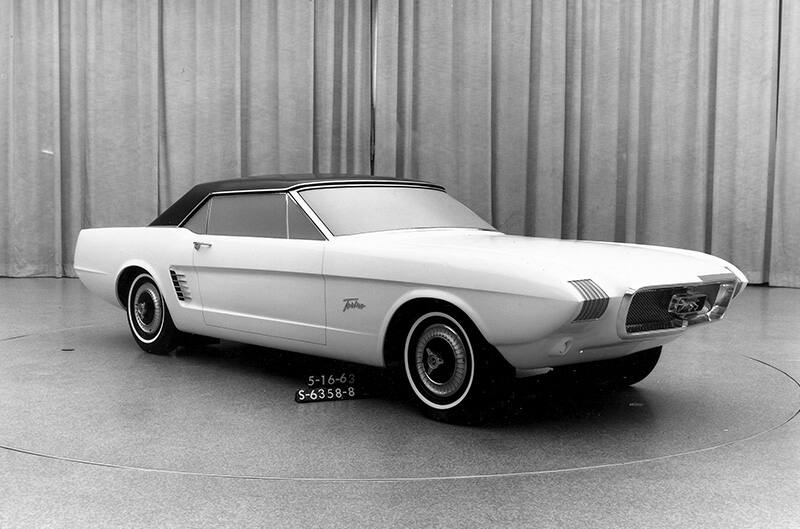 As Ford Division General Manager in 1962, Iacocca's first order of business was to launch the "Total Performance" campaign and get Ford in the spotlight. Performance and winning races were what sold cars. He began his quest with more powerful engines like the 406 High Performance V-8 in the big Fords, and later, the big-bore 427 – which would win Le Mans in 1966 in the most exotic American sports car ever made. Total Performance mania spread across the Ford Division like wildfire -- with fastback rooflines for the Galaxie and Falcon, V-8 power even as a Falcon option, the sporty Falcon Sprint and convertible, and a host of other exciting advances that got Ford positive attention. Ford became the division to watch as the 1960's unfolded. Mercury, seeing the Ford Division's great sales success, wanted a piece of the action and got it with the Comet Cyclone with a V-8.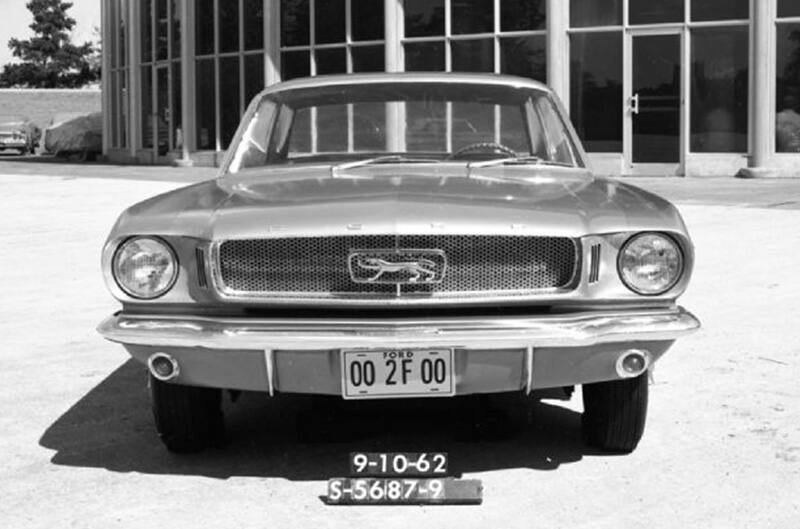 Iacocca knew that young people didn't want boring – they wanted exciting. He assembled a team of talented Ford types who he called the "Young Turks," which became known as the Fairlane Committee. It was named for where they held their off-campus, after-hours meetings – at the Fairlane Motel along Michigan Avenue down the street from Ford World Headquarters. Front and center was the "Sporty Ford Car Project" – an affordable, sporty, fun car for the masses. In Iacocca's mind, it couldn't miss. And God help him if it did, because Ford couldn't afford another Edsel.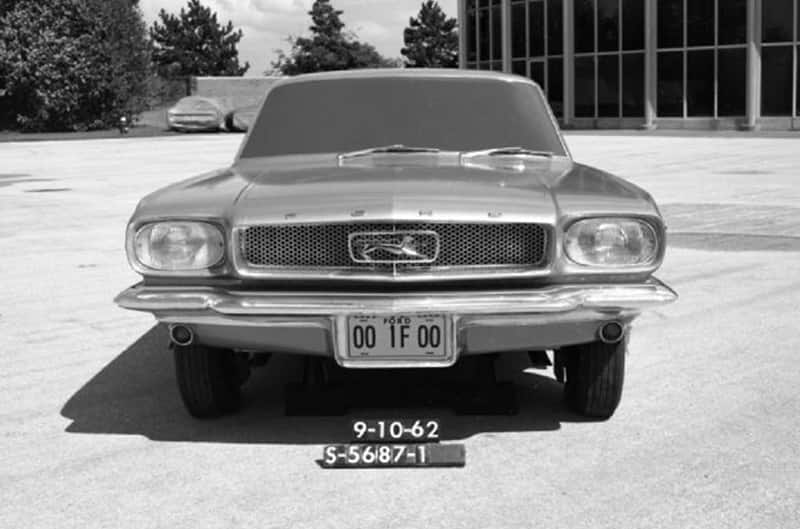 In the meantime, there was the Total Performance "teaser" ride – the two-seat, rear-engine "Mustang I" concept car, which was both a static promo model and a drivable prototype sports car shown around the country to gauge public reaction. Ford presented it as, "The MUSTANG by Ford Motor Company . . ." It was a powerful message indicating that Ford was back in the game. The Mustang sports car was an overwhelming success. People loved it. What's more, the Mustang's Ford of Germany V-4 sounded almost like a V-8 with an incredible roar at high rpm. Coming down the straightaway, its looks and sound excited people.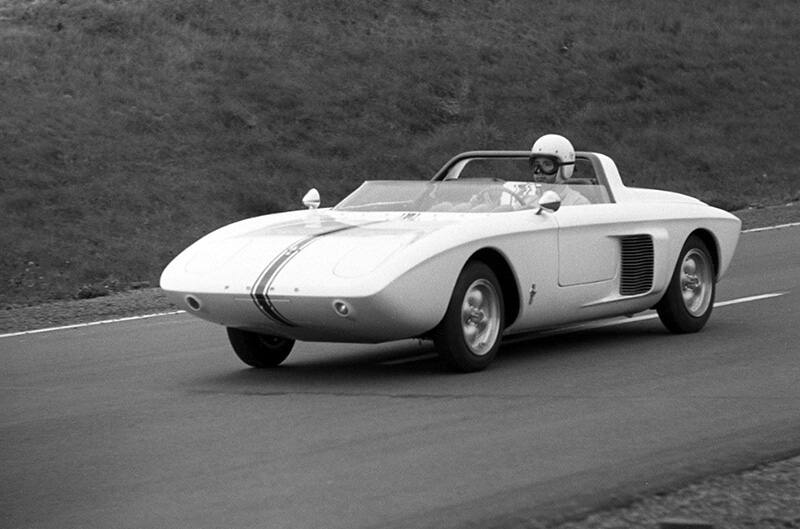 Ford Executive Stylist John Najjar is said to have proposed the name "Mustang" for the two-seat concept vehicle. The two-seat Mustang concept car had a low-profile windshield and an integral roll bar built into the body. It had a dual brake-line system for safety, which would be federally mandated in 1966, a telescoping steering wheel, and even adjustable pedals. The V-4 engine was available in two forms, an 89-horsepower street version or a 109-horsepower racing engine.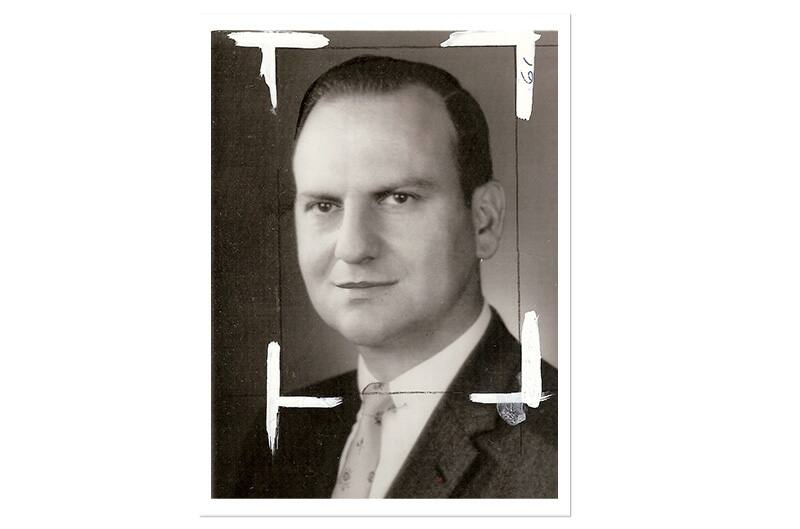 Two of these Mustangs were built – a non-running fiberglass mock-up and a running, drivable car ready for the race track. Make no mistake: There was no chance in hell this sporty two-seater would become a mass-production automobile. However, it made a powerful marketing statement that got a lot of media attention. And it would eventually lead to the exotic GT-40 race car that won Le Mans in 1966.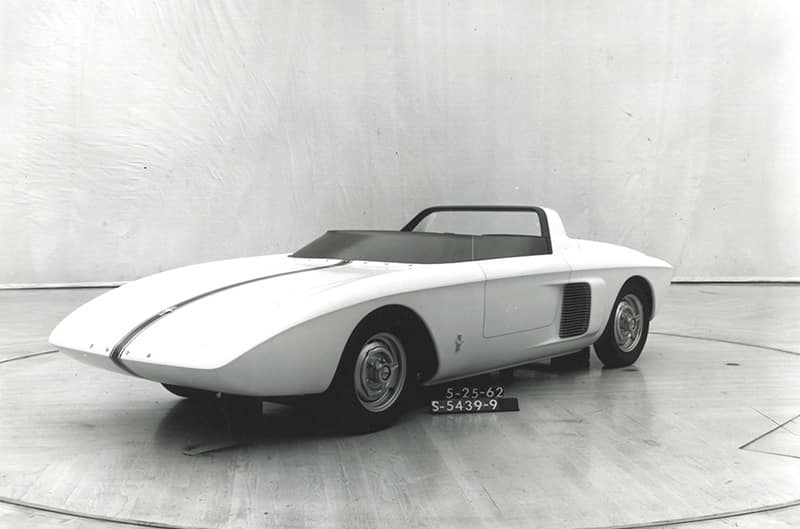 The two-seat Mustang I debuted October 7, 1962, at the United States Grand Prix at Watkins Glen, New York. Formula One race driver Dan Gurney took the wheel and lapped Watkins Glen with the Mustang I. Ford had wanted to build a two-seater that could compete with Corvette, although that reality was never achieved. There just wasn't enough of a market for two-seaters. However, the Mustang I sports car swiftly changed public perception of Ford Motor Company. From then on, the only way was up.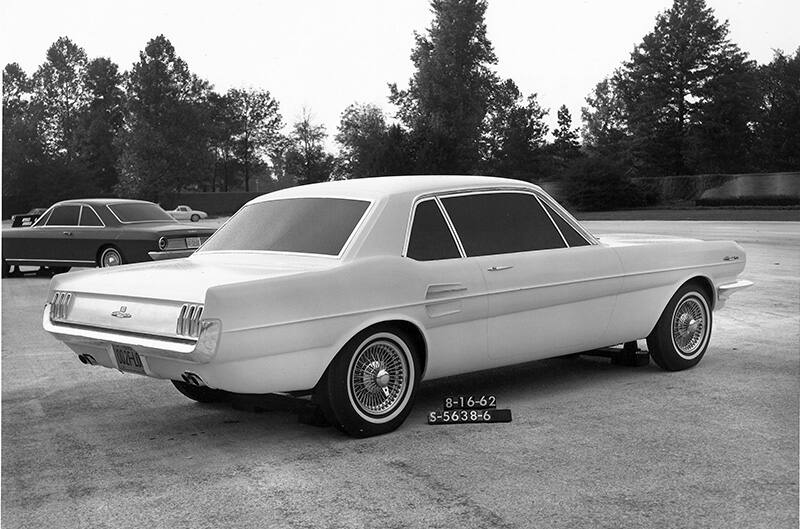 Iacocca tried to get the rank-and-file excited about his Sporty Ford Car project. But his efforts fell on deaf ears. Ford was still reeling from the Edsel, which made it challenging to get anyone on board. No one wanted to present Mr. Ford with an idea that could tank and end a career. When Iacocca didn't get the response desired from the team and various departments, he decided to stage a design competition across three corporate studios -- Ford, Lincoln-Mercury, and Advanced Design. He presented them with short turnaround time for a sporty car and wanted results quickly. His game plan was to launch this sporty car at the 1964 New York World's Fair -- just 18 months away! They had very little time to make the most if this once-in-a-lifetime opportunity.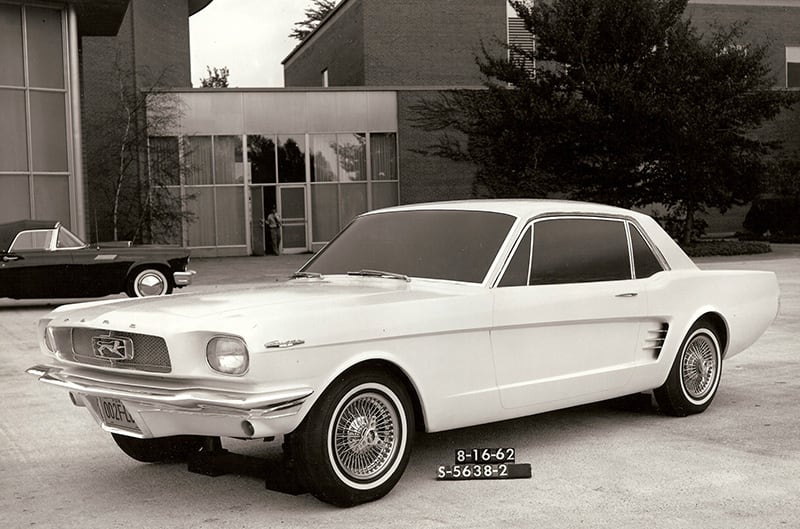 On a hazy July morning in 1962, the three Ford studios presented their ideas in clay in the Ford Design courtyard. Lincoln-Mercury and Advanced presented rather predictable ideas. Too predictable for Iacocca, unfortunately. One entry stood out, presented by the Ford Studio -- Joe Oros, Dave Ash and a young Gale Halderman. At Oros's direction, it was Halderman who penciled out his vision of the sporty Ford car, then the Ford design team went to work shaping what he had envisioned. Although Oros and Ash get abundant credit for the original Mustang, it was Halderman who birthed the original concept design and the fastback to come later. The result was a clear winner: Iacocca admitted he visited each of the studios prior to the presentation and knew the winner beforehand.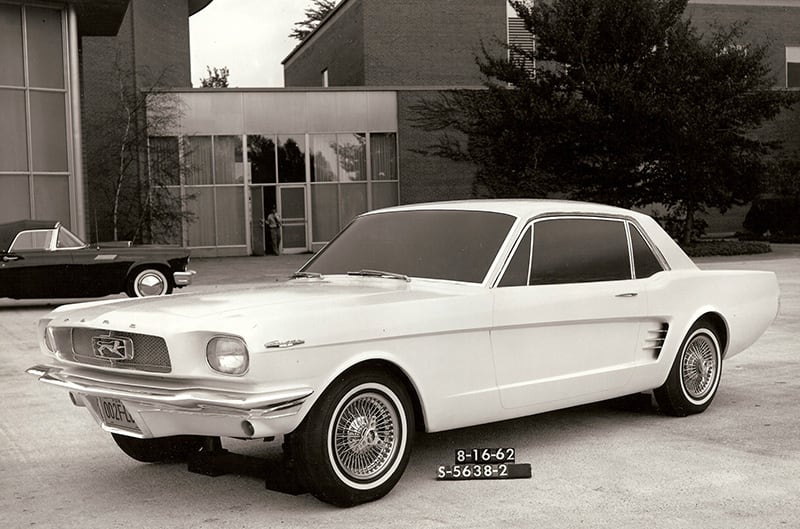 The Ford Studio submission was known as "Cougar," a name that Ford Design Studio boss Oros had wanted from the beginning. Although several names were applied to the concept, Oros stayed with Cougar. The name "Torino" was eventually chosen for the sporty Ford car and it appeared to be cast in stone. Ford even did a promotional film titled "Torino," with drivable Mustang prototypes shot at Ford's Michigan Proving Grounds at Romeo, Michigan. Torino badging was produced and applied to these prototypes. It looked like Torino was going to be the chosen name. It has been said "Torino" got its inspiration from Henry Ford II's love of Italy. Iacocca also had a great fondness for his own Italian heritage, spending a lot of time in Italy. When it was learned of Mr. Ford's relationship with a woman named Christina in Italy, whom he later married, the Torino name was dropped at the 11th hour and there was a last-minute panic to come up with a new name.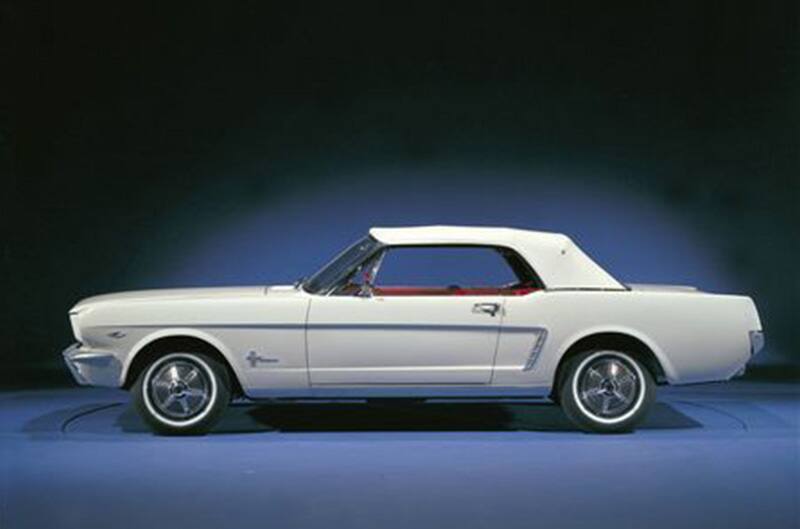 Iacocca looked to John Conley, an account executive at J. Walter Thompson, Ford's advertising agency, to come up with a list of names for the sporty Ford car project. Conley is said to have come up with 6,000 possible names -- including Cougar, Bronco, Puma, Cheeta, Colt and yes, Mustang -- according to the history book "MUSTANG!" penned by author Gary L. Witzenburg, who was able to conduct first-hand interviews with many of the original project insiders. Out of all the many names presented to Ford product planners in surveys, "Mustang" kept coming up as the winner. The Mustang name was, as one Ford executive put it, "As American as all hell …" It exuded the Wild West and wide-open spaces. European styling with the spirit of the Wild West – an enticing combination! So Mustang it was, and a galloping horse became the Mustang's symbol – it was never about the World War II fighter plane of the same name.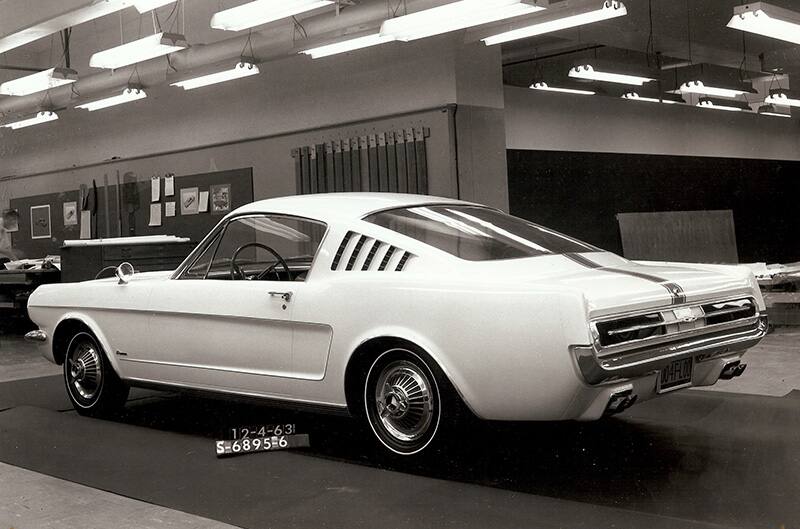 Indeed, the Mustang name has been a proven market winner for nearly six decades now and has even been applied to an all-new, all-electric four-door SUV. It is hard to imagine America's favorite fun car by any other name.