Ford Motor Company has revolutionized the auto industry time and time again with game-changing nameplates in more than a century of automaking, many of which created a market segment that had never existed before. The Model T and Model A more than a century ago created a market for the common man – affordable transportation anyone could afford and operate. Indeed, Ford put America on wheels.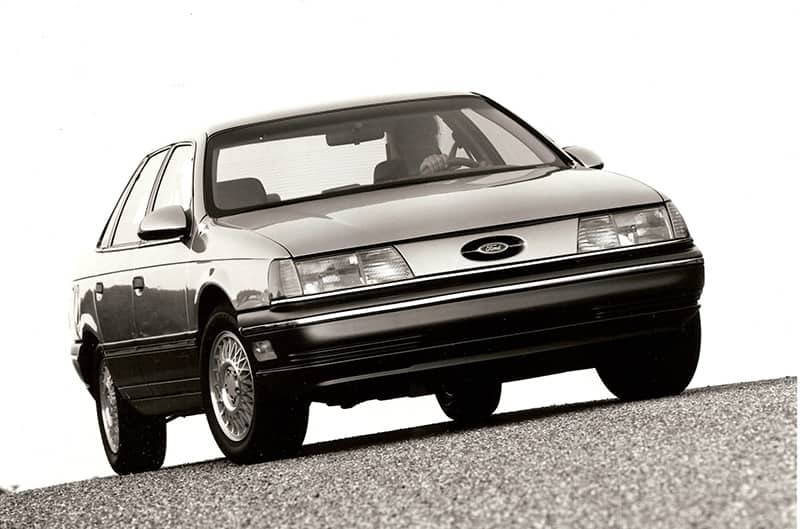 When World War II ended, Ford was in trouble financially and facing bankruptcy. Henry Ford II took charge and brought in his "Whiz Kids" – great minds with vast military and business experience who systematically changed how Ford conducted business. The all-new 1949 Ford was born of this team of geniuses, which saved Ford from extinction. Buyers loved the new Ford and bought hundreds of thousands of them, and a new Ford Motor Company emerged.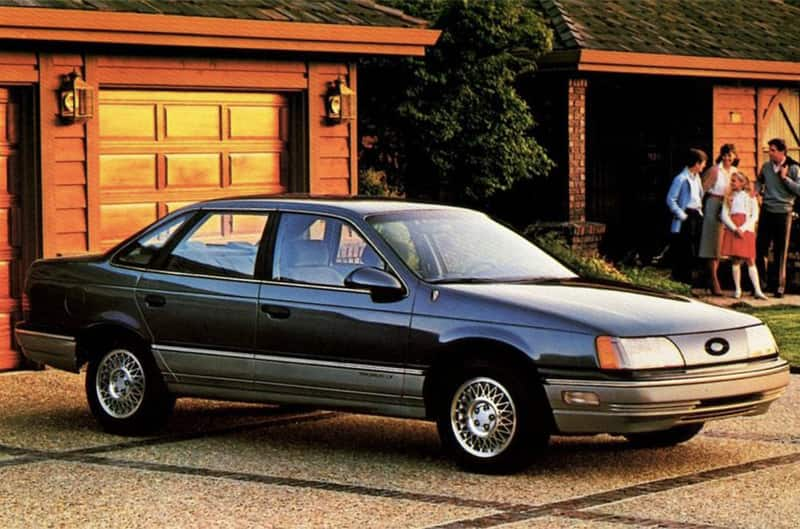 Throughout the 1950's, Ford focused its energy on building and marketing better products with a lot of great innovations and fresh styling. Although the Edsel was a terrible marketing blunder, Ford emerged from the embarrassment of Edsel and created the pony car market with the sporty affordable Mustang. Ford was expecting 100,000 Mustangs to be sold that first year. But Mustang performed far better than anyone ever imagined -- with more than a million sold in the first two years. By 1968, some 2 million had been sold, and before the end of 1973, a mind-bending 3 million! While the 1974-78 Mustang II gets its share of insults from enthusiasts, Ford sold more than a million of them in just 5 years, so lots of people liked them.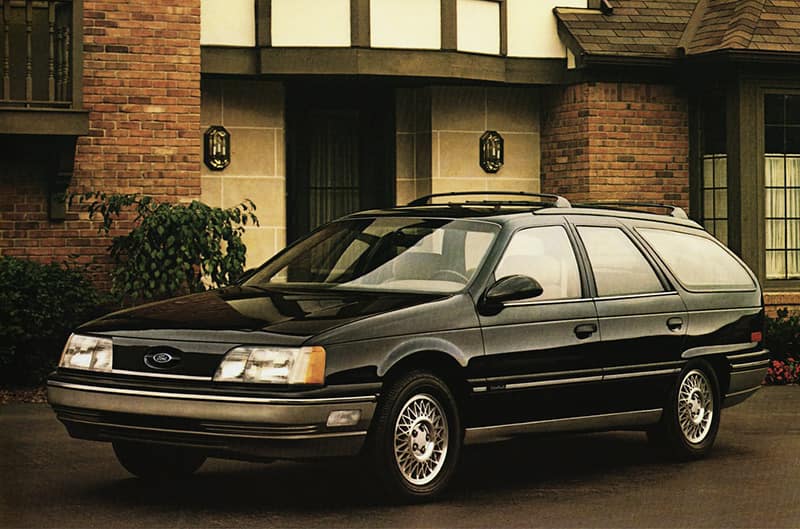 The 1970 Maverick was a runaway success due to its low price and solid integrity as a reliable Falcon replacement. It sold exceedingly well, outselling Mustang throughout the 1970s. The same can be said for the subcompact Pinto, one of Ford's best volume cars ever in the shadow of Maverick's great success.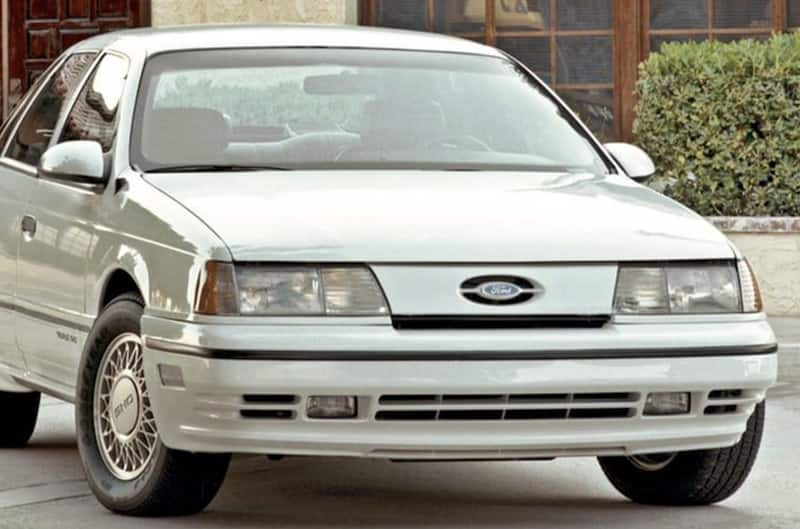 Ford endured some very tough times throughout the 1970s and early 1980s when sales floundered due to quality issues, increasing government safety and emission standards, and some irate customers over quality. At the cusp of the 1980s, Ford regrouped and focused its attention on engineering and building better product. As the 1980s unfolded, Ford's slogan became, "Have You Driven A Ford … Lately?" emphasizing all the things it was doing to improve product. What's more, Ford products improved dramatically across the board.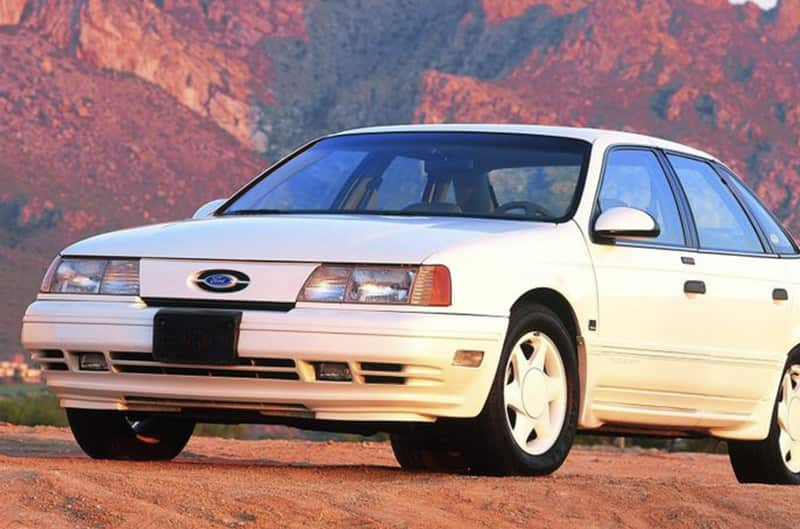 Ford rolled out several fresh and exciting products in the 1980s with a focus on aerodynamics, better fit-and-finish, fuel economy, and a new generation of well-received cars and trucks. Leading the charge was styling boss Jack Telnack's all-new Ford Fairmont and "Fox Body" Mustang as an opening kickoff to the 1980s. Fairmont came first in 1978, with the new Mustang to follow in 1979 for a fresh approach to styling, aerodynamics and handling. Ford's product line epitomized the euphoria of the 1980s – a renewed energy and surge of excitement. There was the redesigned Thunderbird and Cougar in 1983, then Tempo and Topaz in 1984. These new car lines set the stage for Ford's runaway success.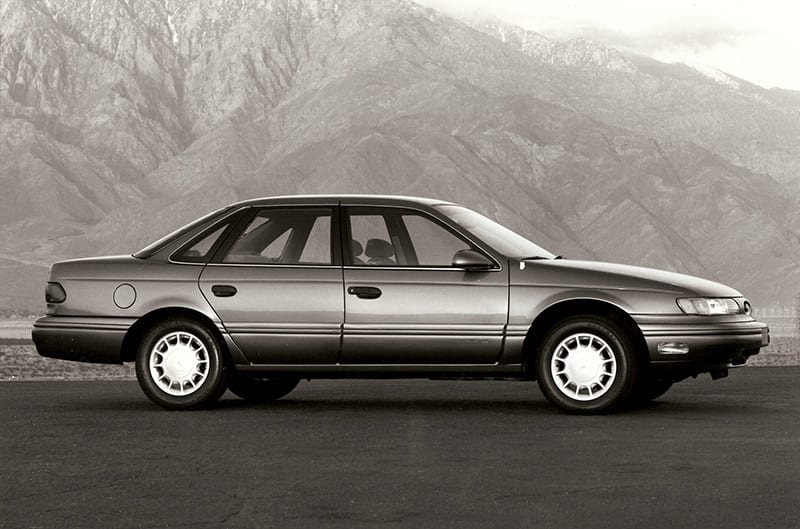 Although it was a late arrival to the competitive mid-size front-drive sedan market, Ford entered this market with one hell of a sedan and wagon, the Ford Taurus and Mercury Sable twins signaling the beginning of a 34-year run with exactly the kind of cars that buyers wanted. The Taurus line had a brief interruption (2007-08) when Ford decided to put the "Five Hundred" name on what was essentially a Taurus. And Sable became Montego.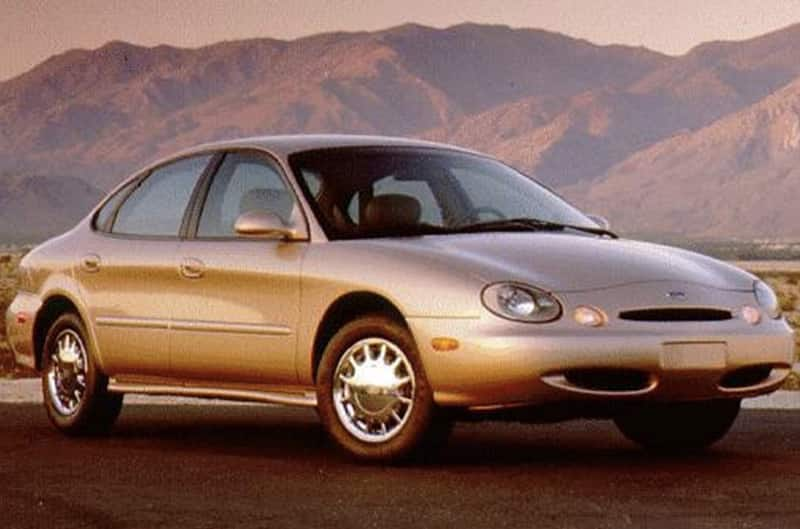 But when Alan Mulally arrived in 2006 as Ford's new CEO, one of the first questions he asked was, "Where is Taurus?" He understood the value of the name, which returned in 2009 for one year only on the Five-Hundred sedan. Taurus was redesigned for 2010 as a totally new, high-tech luxury sedan.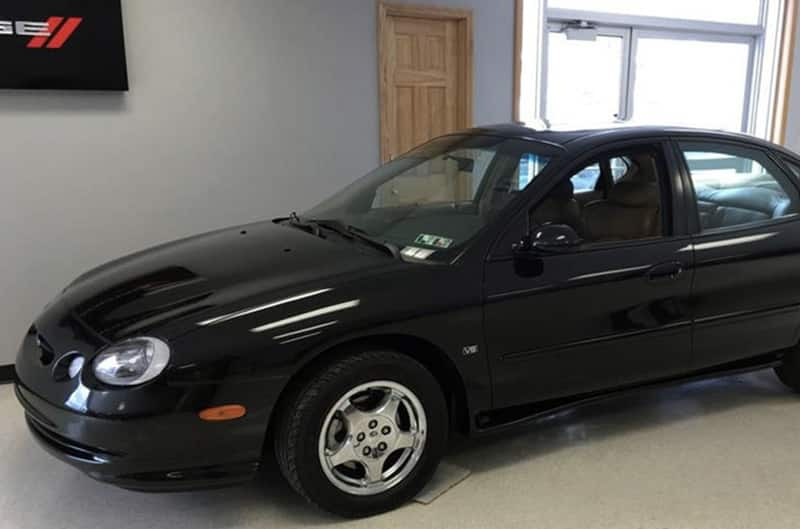 Ford Taurus really was the first Ford product that resulted from a completely new culture of quality and engineering at Ford during the 1980s. Then-Ford Chairman Donald E. Petersen birthed a new attitude at Ford of accountability and results. He brought performance back into the Ford Division with Mustang SVO and the Thunderbird Turbo Coupe. He was on the original Team Mustang 20 years earlier and, quite frankly, the man simply loved automobiles. His Corporate Quality Director, Larry Moore, was handed the responsibility of recruiting W. Edwards Deming to help grow a new demeanor of quality and attention to detail at Ford. It worked.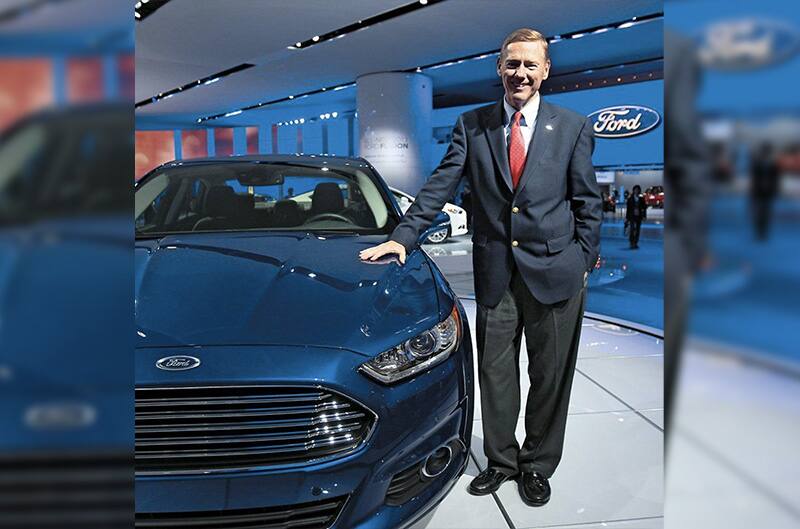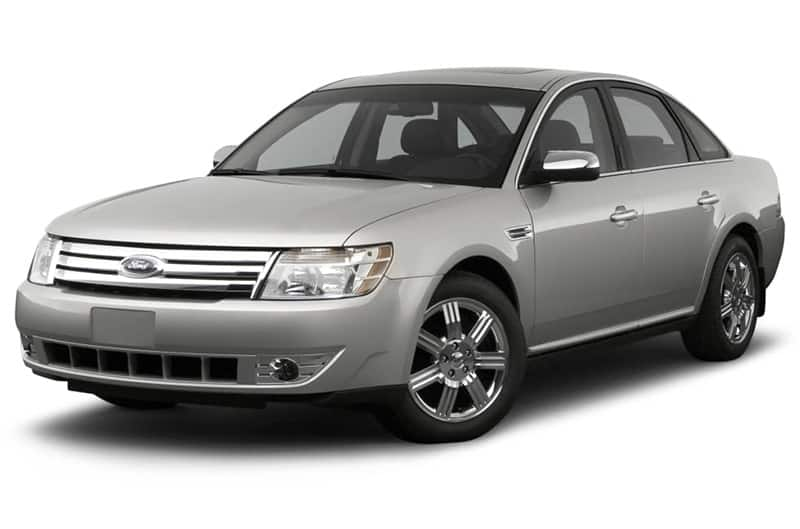 Deming was of the belief that management was responsible for most of the problems Ford was having within the company. So Ford management was quickly charged with the primary responsibility for quality. It began with "statistical process control" across the board in every phase of design and manufacture. The beloved Ford Taurus was Ford's first product resulting from this "statistical approach" to manufacturing. It was clearly a better car, as was Tempo/Topaz, Escort/Lynx, plus Thunderbird and Cougar. These cars felt more solid and confident on the road, and they delivered a quieter, more comfortable ride.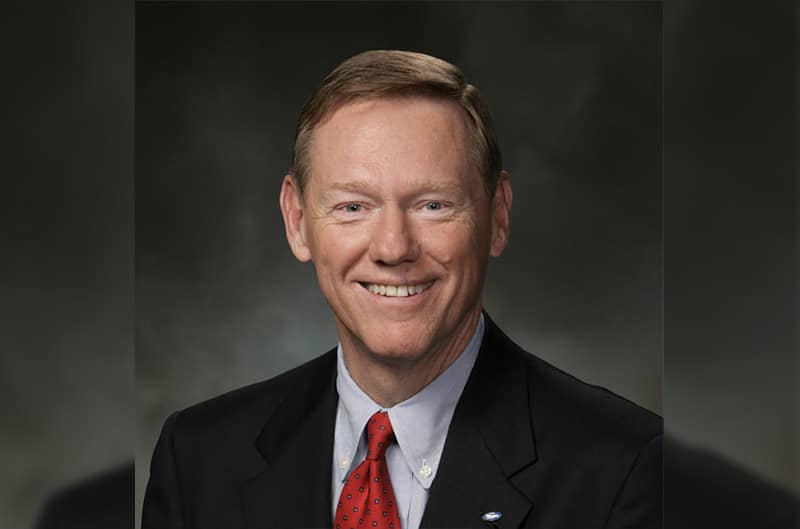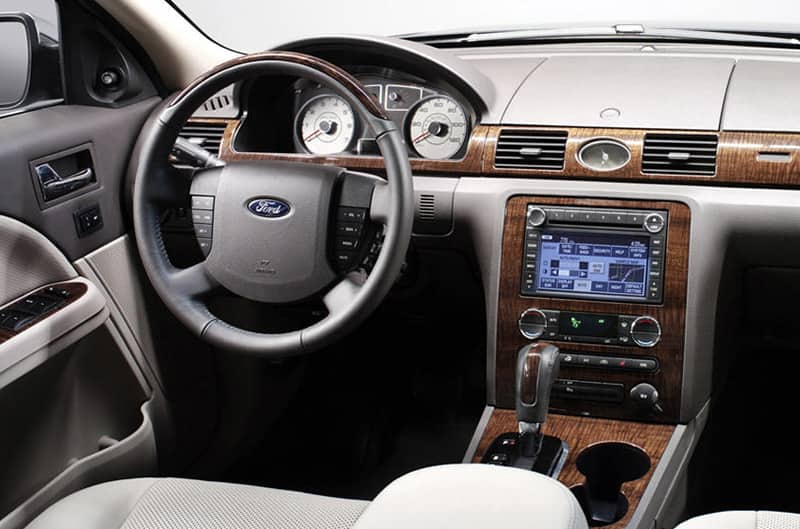 The Ford Taurus SHO was an excellent response to world-class performance sedans. Powered by a double-overhead-cam Yamaha V-6, the SHO was great fun to drive and made an enduring impression on performance enthusiasts. It is also important to note that Taurus was the basis for the 1988-2002 front-drive Lincoln Continental. In fact, the Taurus platform was again used for the Ford Freestyle and the Taurus X.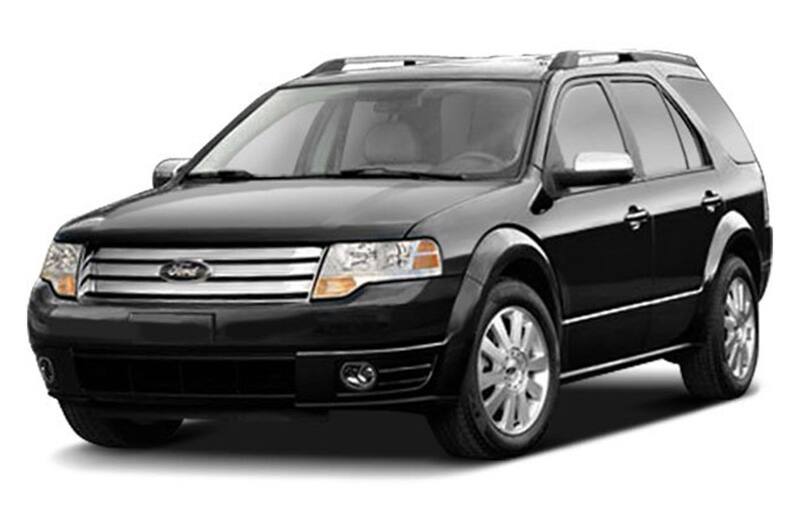 Ford's 1996 Taurus/Sable redesign brought us a much better intermediate sedan. However, it just wasn't the same in looks and feel and that, in its own way, hurt sales because buyers loved the 1986-95 Taurus so much. The car was also a more expensive hit when it was time for buyers to put their money down. Plus, there was a lot of new competition from the imports as well as the domestics.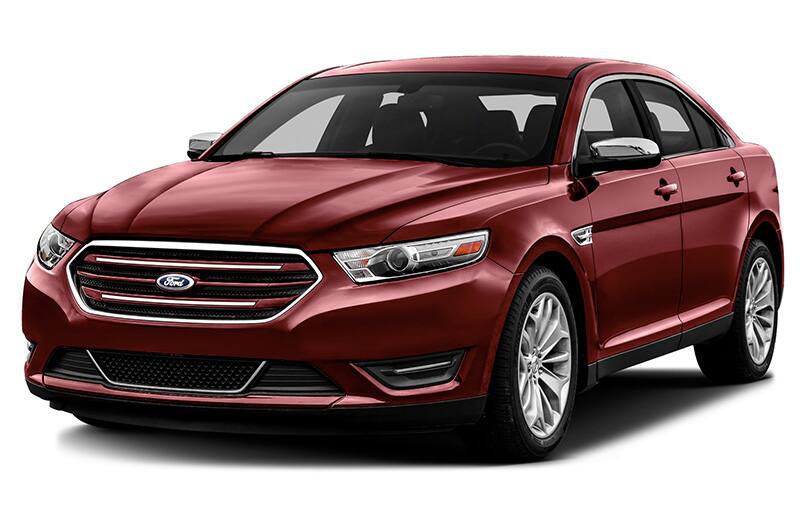 In time, Taurus lost market share to Japanese and European sport sedans as it grew away from investment in continuous improvement. It has been said the Toyota Camry was modeled off the original Taurus sedan and it only grew better with time. Consequently, sedan lovers switched over to the Camry and bought them in huge numbers. Meanwhile, product priorities at Ford shifted away from sedans and turned more toward sport utilities, minivans, and trucks.
Taurus and Sable were produced at Ford's Chicago assembly plant as well as in Atlanta until its closure in 2006. In the Taurus' long production run, Ford produced more than 7.5 million of them – this with Taurus enjoying record sales early in its production life, holding the title of "the best-selling car in the world." Today, the Toyota Camry remains a best-seller despite the Taurus' long run as the top family sedan in America. Taurus left its mark as a well-designed and built car and a great value whose sales fueled Ford's success for years – a landmark vehicle that ranks it up there with the Model A as a real game-changer.