Simon Charles Kemp was born in Jackson, Mississippi, on November 24, 1937. In 1953, the soon-to-be racing legend would drive a '49 Ford to third place in his very first race, on the quarter-mile dirt track at Jackson's Speedbowl Park. By 1956, Charlie began a three-year winning streak, drag racing a supercharged '55 Thunderbird to three consecutive state championships. In 1963, Charlie joined the SCCA and continued accumulating wins with his Lotus XI. By December '67, however, the 30-year-old Kemp decided it was time for an upgrade – and shelled out $4,600 in cash to purchase Roger West's 1965 Shelby GT350R (SFM5R538). West had already driven the Shelby to victory at the 1966 SCCA Southeast Division Championship. But with young Charlie behind the wheel, SFM5R538 would go on to become both the "winningest" Shelby, and the fastest 289-powered Shelby automobile ever. Having recorded a record-setting 184 mph at Daytona in 1969, Charlie and his Shelby compiled 17 straight victories throughout the 1968-69 season, the division championship titles in '68, '69, and '70, and no less than 34 wins out of 54 starts and 42 finishes through 1971.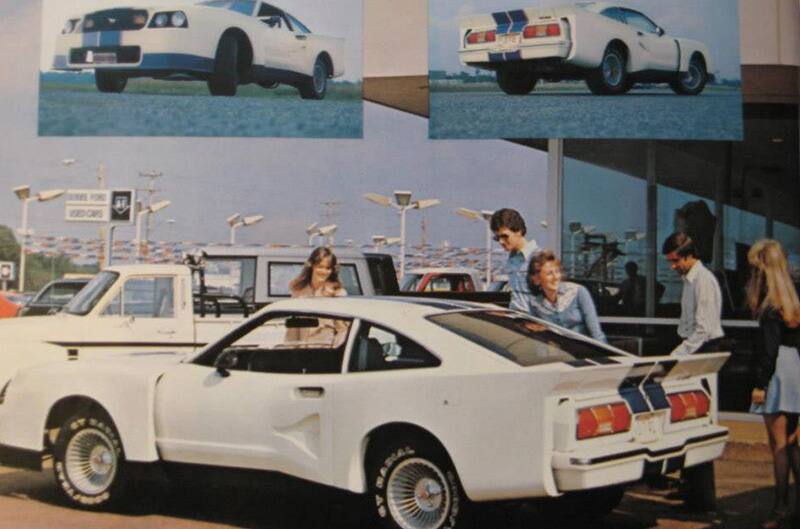 Celebrating his success, Talladega named its first 1970 sports car race after him (The Charlie Kemp Challenge). And Charlie himself was also afforded new and exciting opportunities driving virtually any machine he desired. In addition to subjugating the competition in his Shelby, Charlie co-drove Bob Mitchell's #72 Camaro to win the Touring Class at Daytona in 1970. By '71, Charlie found himself racing Can-Am in a McLaren M8C sponsored by RC Cola. By '72, Bobby Rinzler would hire Charlie to drive a Lola T222, and his Corvette – in which Charlie would secure the World Manufacturer's Championship for GM. Charlie would spend 1973 bouncing between a Chevron B19, a Camaro and a Porsche 917/10 (which he would drive to yet another victory at Mosport). Then, having survived a serious crash in which he broke his back and ankle, injured his ribs and ruptured his spleen, Charlie still managed to finish fourth in the Can-Am series behind Donohue, Follmer and Heywood. Once healed, Charlie continued into 1974-75 driving his #23 Porsche 911 Carrera RSR in numerous other events, before being approached by friend and Formula One driver Mark Donahue in August '75.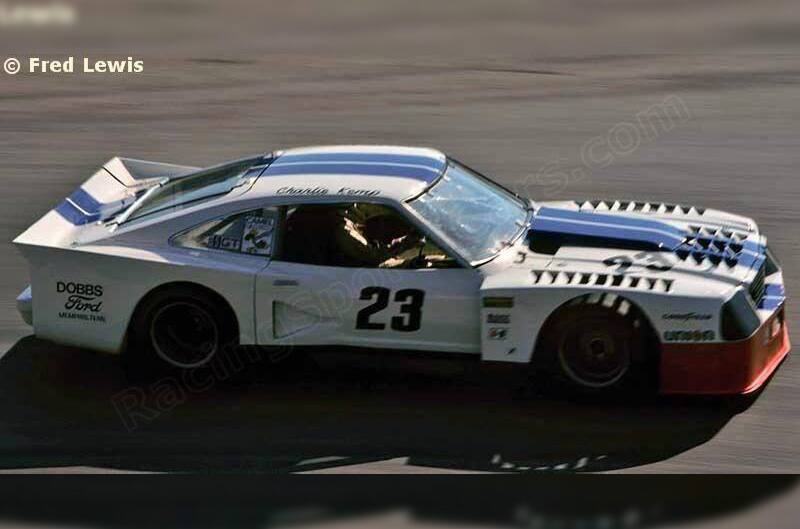 Just before his successful speed record attempt at Talladega on August 9th, Donahue called Charlie and invited him to attend the event. Charlie obliged, and upon his arrival, Mark (who had connections with Chevrolet) asked if he'd be interested in forming a two-car team – driving a pair of Monzas. Charlie agreed, and Donohue called master metal fabricator Ron Fournier to start the cars' construction. But just 10 days later – tragedy struck. Donahue's March 751 Formula One car suffered a tire failure and crashed during a practice session for the Austrian Grand Prix. A track official was killed on location, and Donahue (initially only reporting a headache) lapsed into a coma – then died of a cerebral hemorrhage the next day. Grieving over the loss of his friend, but no longer feeling obligated to wear Chevrolet's golden bow tie, Charlie decided it was time to return to his Blue Oval roots.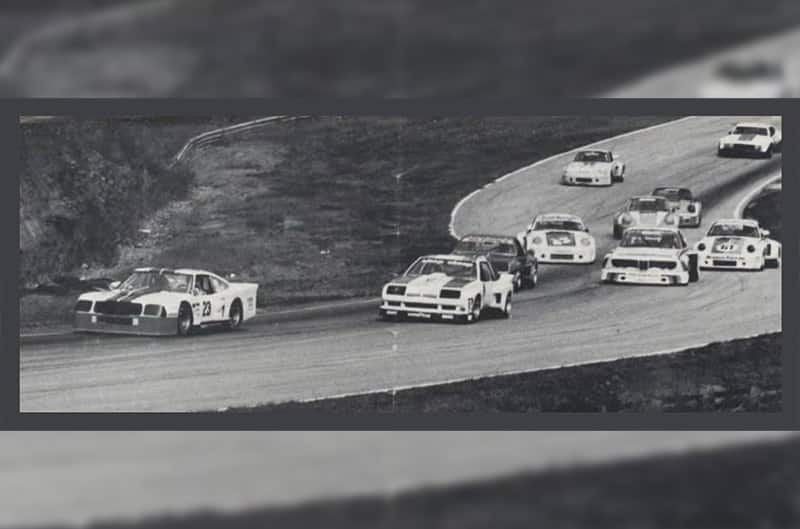 Unfortunately for Charlie, with FoMoCo's best engineers all busy trying to cope with the flurry of onerous safety, emissions and fuel economy mandates spewing out of Washington D.C., Henry Ford II was no longer interested in factory-sponsored racing efforts. Not ready to take "no" for an answer, Charlie began searching for investors who might be interested in funding an independent racing effort. As luck would have it, Charlie found enthusiastic sponsors in Armor All and Dobbs Ford in Memphis, Tennessee. Charlie subsequently hired race car designer Bob Riley, and engine builder Jack Roush, to create an endurance racer of the highest order – based on Ford's fast-selling Mustang II.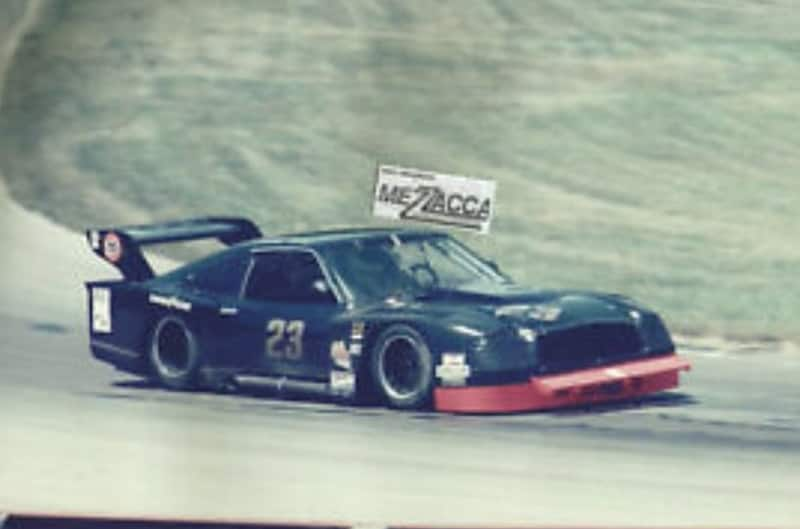 Six years earlier, John Bishop (having spent 12 years with the SCCA), had collaborated with NASCAR President Bill France Sr., to launch the International Motor Sports Association (IMSA). Ever since its first race at Pocono International Raceway on October 19, 1969, the IMSA had been increasing in popularity. So, with his finger always on the pulse of the sport's most enthusiastic fan base, Kemp guided his growing team as they worked toward the common goal of prepping the new foal to stretch her legs in the IMSA's new All-American GT class. Having been conceived to encourage the design, construction and subsequent competition of GT-type cars based on high-volume American products, AAGT appeared to be the perfect fit for Kemp's soon-to-be hot to trot Mustang II. But, upon the Cobra II's arrival for its big debut at the 24 Hours of Daytona on January 2, 1976, Charlie was in for an unpleasant surprise.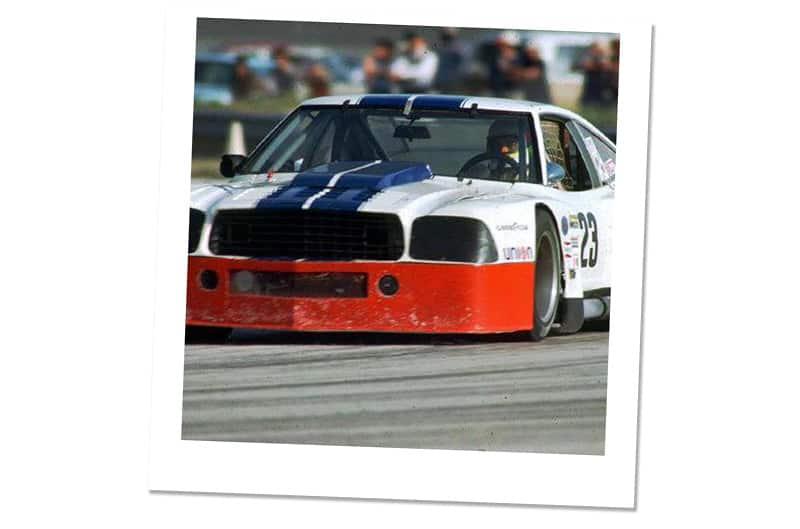 Construction of the Cobra II hadn't begun until November 1975. Between then and the car's public debut (just two months later), Kemp and Riley's vision for the vehicle had been executed at a breakneck pace. To cope with the nearly-nonexistent timeframe, Jimmy Dobbs provided a stock Mustang II from his dealership's inventory. Fournier used Dobbs' car as a template to craft custom steel panels that would soon be used to develop molds for the race car's fiberglass body pieces. The race car's floorpan would become a stressed member, riveted and epoxied to the space frame (which itself tied into the roof, doors and pillars) to form an exceptionally strong shell onto which the suspension and other components could be installed.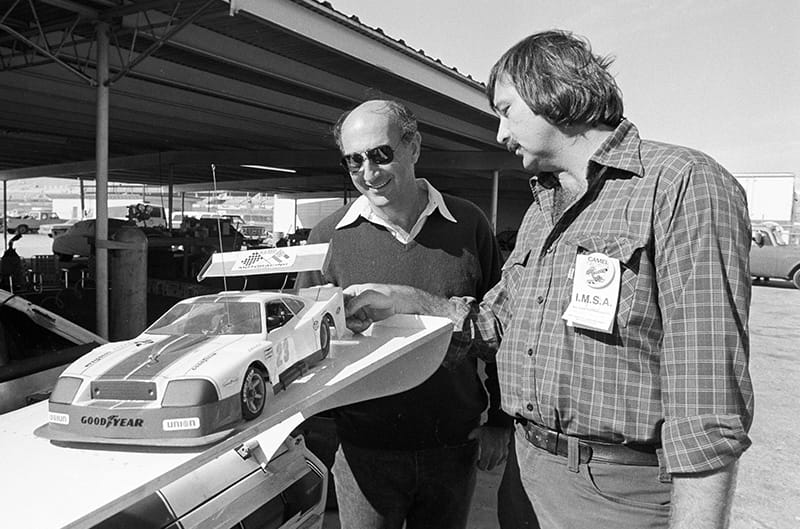 By the time Riley and Fournier's work was completed, the car measured 171 inches long and 74.5 inches wide. It sat on a 96.8-inch wheelbase and (with just 2.9 inches of ground clearance) stood no more than 43 inches off the ground. Compared to its street-legal namesake's specifications, the Kemp Cobra II was 4 inches shorter, 4.3 inches wider, sat on a 0.6-of-an-inch longer wheelbase, and stood a full 7 inches lower than what buyers found in dealer showrooms. As per IMSA rules, the Cobra II's suspension was based on the road car's basic design. Unequal length A-arms up front and a solid axle out back were mandated. Adjustable Gabriel shocks, coil springs and adjustable stabilizer bars were employed at all four corners, as were large 12.2-inch vented disc brakes – while upper and lower trailing arms held the big nine-inch axle in place.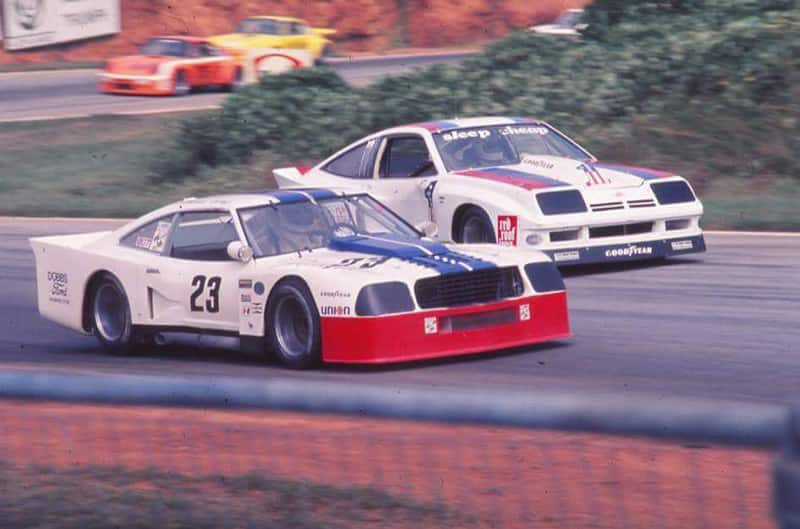 Under the Cobra II's louvered hood resided a seriously-potent 351 Cleveland built by Gapp and Roush. The cast-iron small-block featured a steel crankshaft, four-bolt main bearing caps, Mister Rod connecting rods, and a General Kinetics camshaft. Special pistons, G&R ported heads (featuring titanium valves, springs, and retainers), and a dry-sump oil system all helped to push the fuel-injected mill to output 535 horsepower. All those ponies were then channeled through a NASCAR Toploader four-speed transmission with a Schiefer clutch and aluminum flywheel, before contacting the pavement via huge Goodyear Blue Streak tires mounted to 15-inch BBS alloy wheels!
The unwelcome surprise came for Charlie when he and co-driver (Sam Posey) arrived with the car at Daytona. Charlie recalls, "It became a real battle to get the car in. First, IMSA saw the car and declared it 'totally illegal,' even though we'd followed the rule book and I'd asked John Bishop to come to Detroit and look at the car." Charlie threatened to sue the IMSA, causing Bill France Sr. to become personally involved in the heated debate. Charlie further recalls, "My lawyer, John Bishop, and myself went to see 'Big Bill' in his suite at Daytona. And it was really funny because Bill France told John Bishop, 'What are you looking for? Are you trying to do some sort of amateur racing, or are you trying to do professional racing? You've got the best thing that's happened. You've got Chevrolet vs. Ford vs. those foreign cars.' And he said, "Let the damn thing run!" IMSA officials subsequently created a new Le Mans GTX category specifically for Kemp's Cobra II – and it was off to the races.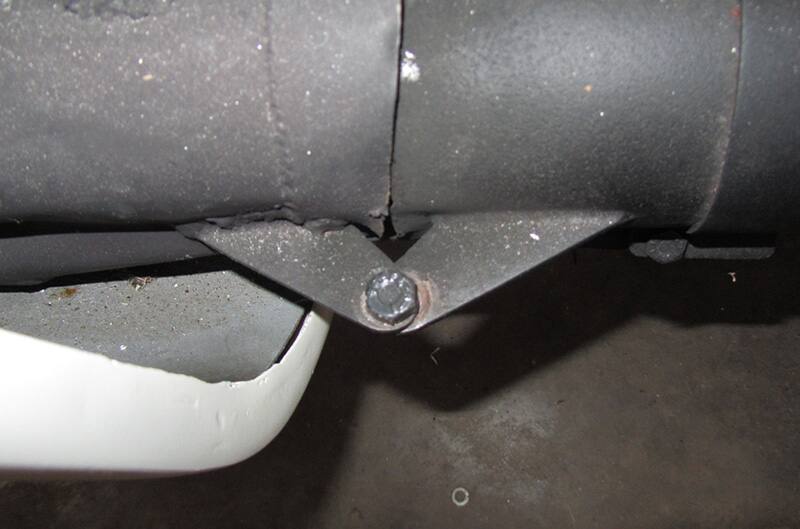 And race it did. Charlie's Cobra II clocked 212 mph in its Daytona debut – blasting past his GT350R's 184 mph top speed on that same track. Through the next four seasons, Charlie would campaign his outrageous Cobra II, continuously adapting it to comply with IMSA officials' unrelenting list of never-ending grievances. In addition to the installation of door handles, a genuinely innovative hinged exhaust system, and the forced omission of the Cobra II's original hood and fender louvers – the cast-iron Gapp and Roush motor would eventually be replaced by a stronger nickel-steel unit built by Pete Hood (who'd served as Charlie's mechanic during his GT350R years). Hood's updated motor raised the Cobra's output to a more reliable 570 horsepower. And by the end of its run (having incorporated a modified fuel-injection system), the Cobra II's output would climb to 635 hp in its most ferocious form. Unfortunately, however, the car's early races were plagued by persistent braking issues and a variety of other failures such as electrical shorts and even blown cylinder walls (prompting the switch to Hood's Australian-sourced nickel-steel block). And by the 1980s, the arrival of Ford's new third-generation Mustang rendered Kemp's Cobra II program obsolete.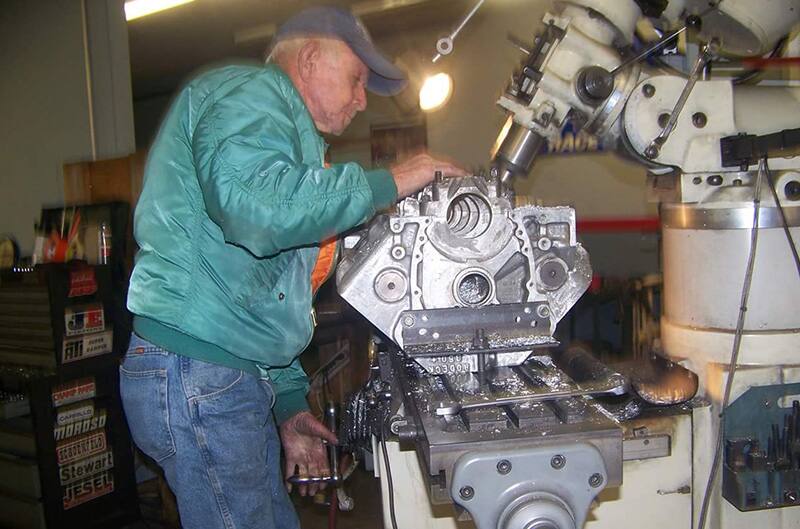 Even in the absence of Ford's financial support, though, the Kemp Cobra II had quickly earned an enviable reputation as a fan-favorite – and a sensation in enthusiast magazines. In August 1976, Road & Track declared it, "…the current state of the art in GT race car design." And Car Craft proclaimed, "The best word to describe the car is plain old nasty." Never one to miss the opportunity to capitalize on excitement, Charlie worked with Jimmy Dobbs to produce a limited series of street-legal replicas of the wide-bodied race car that would be sold exclusively through Dobbs Ford. Sadly, the Kemp Cobra II road cars never made it past the assembly of a single prototype – the very car that had been used to make the panels for Charlie's race car. That prototype remains part of Jimmy Dobbs' private collection to this day.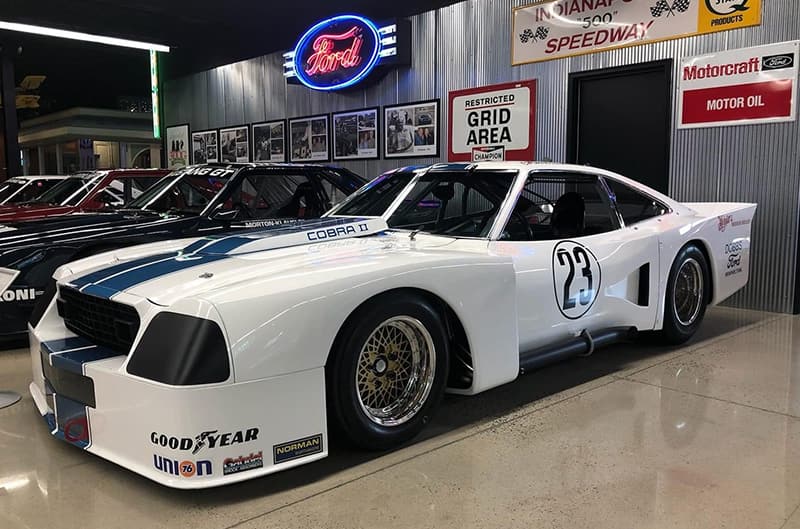 Charlie finally retired his Cobra II after an unsuccessful qualifying run at Daytona in 1981, where the car suffered a transmission failure. Charlie would continue operating the Ferrari dealership that he owned in Jackson, Mississippi, through 1984, briefly coming out of retirement to co-drive a Mazda RX-7 at Watkins Glen in 1985. Today, the Kemp Cobra II race car is owned by Ross Meyers and has just undergone a complete restoration by 3 Dog Garage in Boyertown, Pennsylvania. The car has been restored back to how it originally debuted at Daytona in 1976. Intriguingly, however, 3 Dog Garage has also assembled a second body kit (using original spare parts provided by Charlie himself), to convert the car's appearance to an exact replica of its later slope-nosed and winged version when desired.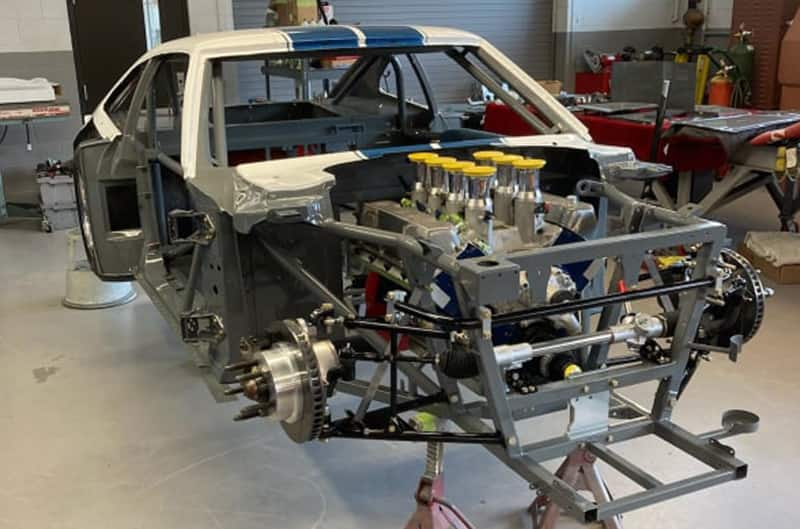 Through a career spanning no less than 400 races (of which he won nearly half), Charlie Kemp etched his personal brand of motoring excitement into history books as one of the sport's greatest drivers. From his early days as an unbeatable dragster in his Thunderbird, to his record-setting list of victories in the winningest Shelby of all-time, through his triumphant exploits with other manufacturers – and finally to behind the wheel of the fastest Mustang II ever to lay rubber at America's greatest road courses – Charlie has become a living legend. And so too, has his Kemp Cobra II.