SAN FRANCISCO, Calif. -- It was back in summer of 2019 when the rumors of an electric Mustang were being tossed around quite regularly and, to be completely transparent, I wasn't sold on the idea. Being a Mustang enthusiast for my whole life, I know the Mustang has gone through some iterations that turned out to be less popular than others. That being said, I tried my best to keep an open mind to the look and idea of this new version of a Mustang. Only a few months later, I was invited to see a sneak peek of a new Ford vehicle and was only told two things: 1.) It's fully electric, and 2.) It's an SUV. As my first official event as a guest of Ford, I could barely contain my excitement. Once the event got closer, they told us the name: Mustang Mach-E.
When the time finally came for the event, I made my way to downtown Detroit for the private unveiling. As I walked into the room, there was a box in the middle, with large LED screens behind it. After a video introducing the car with only some teaser shots, a door on that large box opened and there sat the new Mach-E. I was seriously impressed with how many design cues that it took from the Mustang S550 chassis, from the body lines, the headlights, the taillights, and even the infamous S550 "hips" -- so much about it really screamed that it was a Mustang in an SUV form. After seeing the car for the first time, I was a little bit more sold on the idea; however, the all-electric part . . . well, I was going to need some more convincing.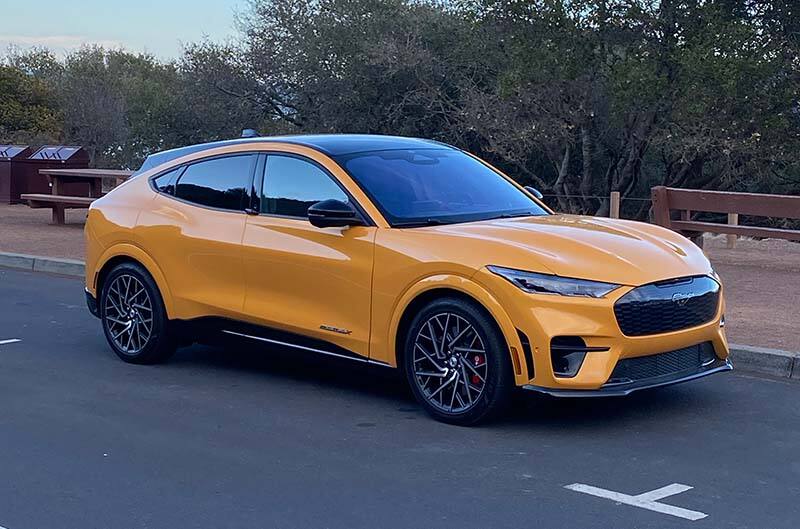 "Fast forward to September 2021; I was invited to San Francisco to drive the new Mach-E GT Performance Edition. This was a first look at the GT Performance version, and we got to autocross them and drive them around the city. I have driven the performance version of the Tesla Model S and Model X in the past, and knew that those cars were quick. That is what is awesome about electric: Although you are losing the sound, they are impressively fast. I had read and watched a few videos that mentioned the non-GT models handled well, so I went into this GT driving experience expecting great handling. But what I wasn't expecting was how truly fast the Mach-E GT is!
Yes, as mentioned I have driven a handful of electric cars in the past – but if you haven't, they are very quick to accelerate initially and then they taper off after gaining speed. I wanted to see if the Mach-E GT was like that as well. Being on a closed course, I had some room to play around with it. I got up to 50 MPH, cruised a little and them put my foot all the way to the floor. The Mach-E took off, and I immediately began laughing because I was not expecting to be jerked back so hard like that!
The Mach-E GT Performance gives you 480 horsepower (358 Kw) and 634 pounds-feet of torque (860 Nm). Plus, it can sprint 0-60 in just 3.5 seconds with the Extended-Range Battery and eAWD. After hitting that speed I was shocked that it had so much more power left in it. So, of course, I had to try it again. But this time I tried it at 65 MPH, seeking what would traditionally be passing power. Again, I floored it and was tossed back into my seat. I couldn't help but have a huge smile on my face. I was starting to really like this thing!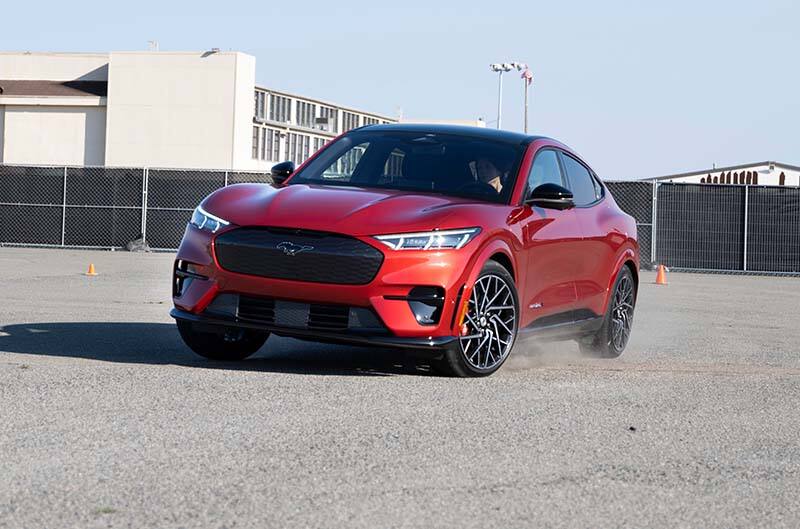 Looking at the Mach-E GT vs. a non-GT, you can tell right at first glance that they look different. The GT has a more aggressive appearance. It includes a black grille, Brembo brakes and an advanced MagneRide adaptive suspension, specially developed Pirelli tires and standard 20-inch alloy wheels. It also has an advanced MagneRide adaptive suspension system, and a unique calibration that sends more power to the rear wheels than the standard Mach-E models.
When you take a look at the inside, the GT has performance seats that seem to form around you. I pulled over and decided to play with the controls a little more and see what it had to offer, tech-wise. All Mach-Es have a digital dash and a 15.5-inch touch screen with a volume-style knob. As with all EV's, the key here is having an intuitive interface.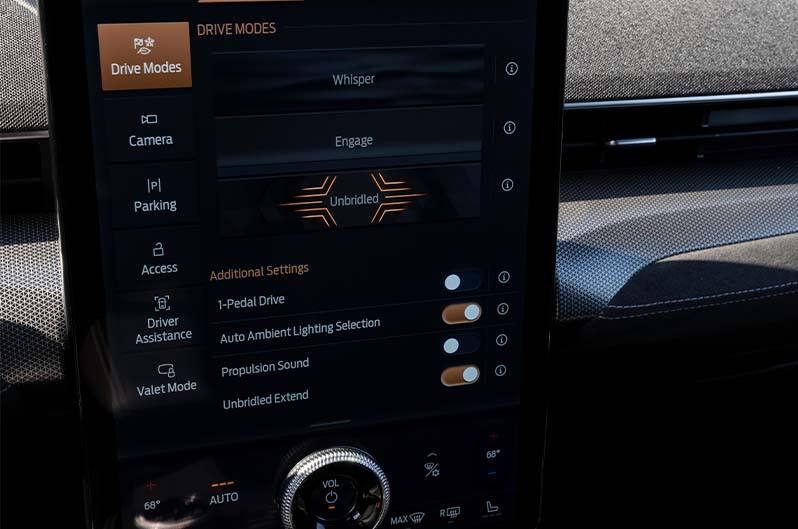 After this weekend experience with the Mach-E GT, I can now say that I am sold on the idea of an electric Mustang. Being an S550 owner, I don't think I would get the Mach-E to replace my coupe – but I would absolutely add one to my Mustang fleet. On the driving side, I was overall pleased with how nimble the Mach-E GT handles. I'd never visited San Francisco before but soon discovered that it is a great place to test-drive a car; seeing the hilly roads in movies and on TV does not do it justice. Looking straight up in the sky and then looking straight down at the road is a little scary at first, but the Mach-E offers good visibility
The city also has lot of twists and turns, as well as quick stops. The Mach-E has regenerative braking, the level of regen will be dependent on which of the three different drive modes you are using. "Whisper" will have the lowest regen and provide more of a cruising feel, whereas "Unbridled" will have the strongest regen. It's all built into the accelerator pedal; as soon as you lift your foot off it, it's starts to regenerate. Additionally, the brake pedal in the Mach-E will also provide regeneration. I know many people have mentioned that they don't think the range offered by electric vehicles is long enough, but this regenerative braking helps a lot.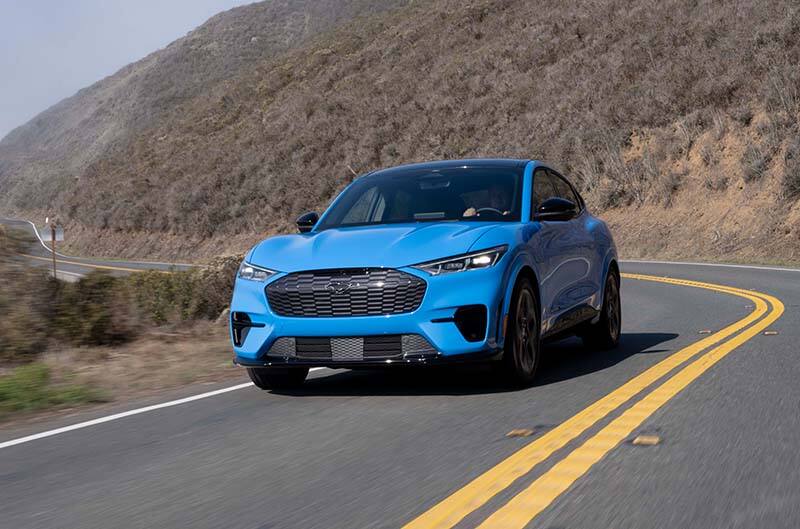 After all kinds of driving -- from just cruising around town to ripping it around on an autocross track and (to put it bluntly) beating on the new Mach-E GT every chance I got -- I can say that I think Ford did a killer job with it. I know not everyone is sold on EV's, but test-driving this new Mach-E GT may be worth your time giving it a chance.

Despite being an avid petrol-powered drag racer myself, I'm eager to learn more about electric vehicles in the future. In fact, I have been talking to racers already experimenting with electric to see their progress as they discover what it takes to make the Mach-E competitive and safe for the track as they get faster and faster with time. Stay tuned!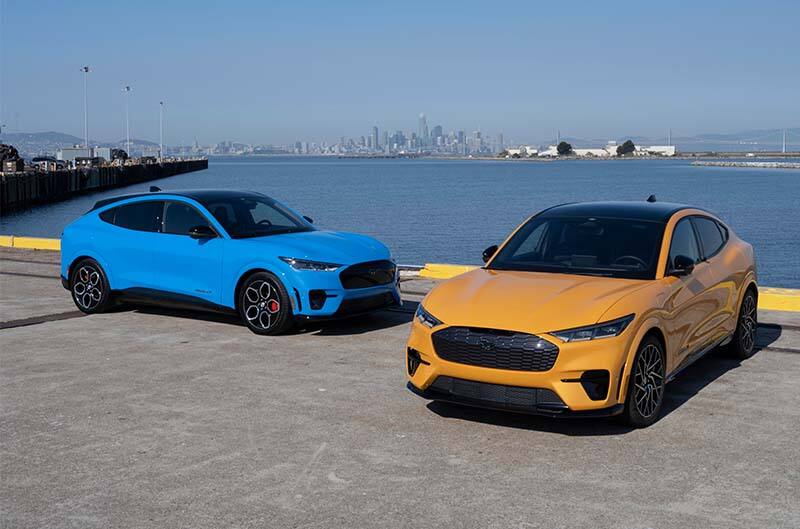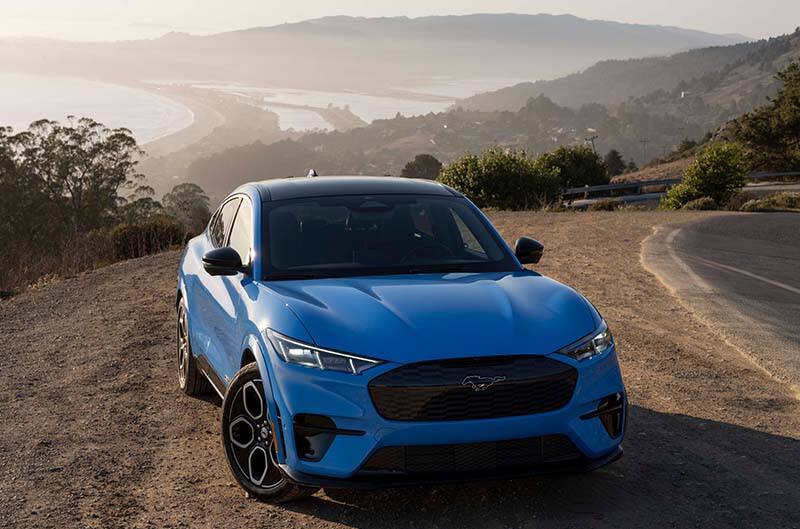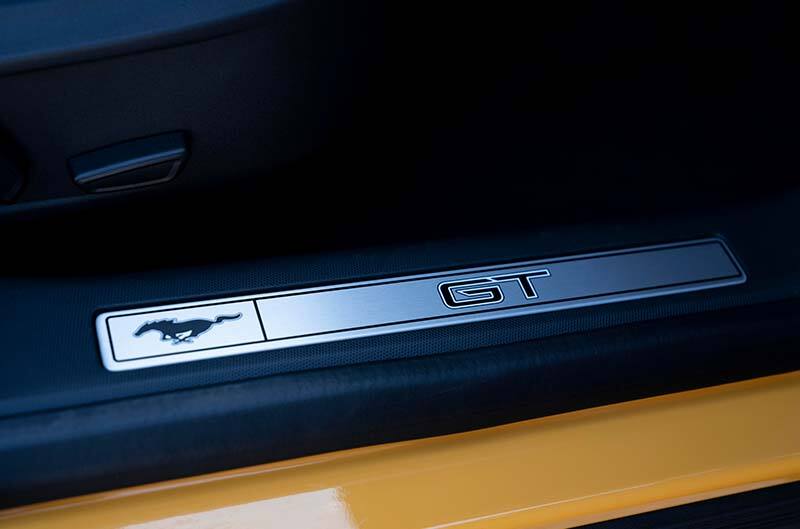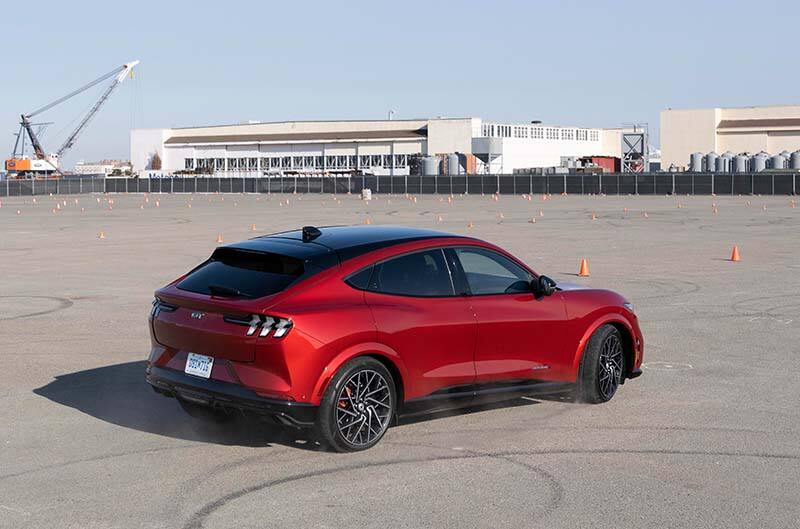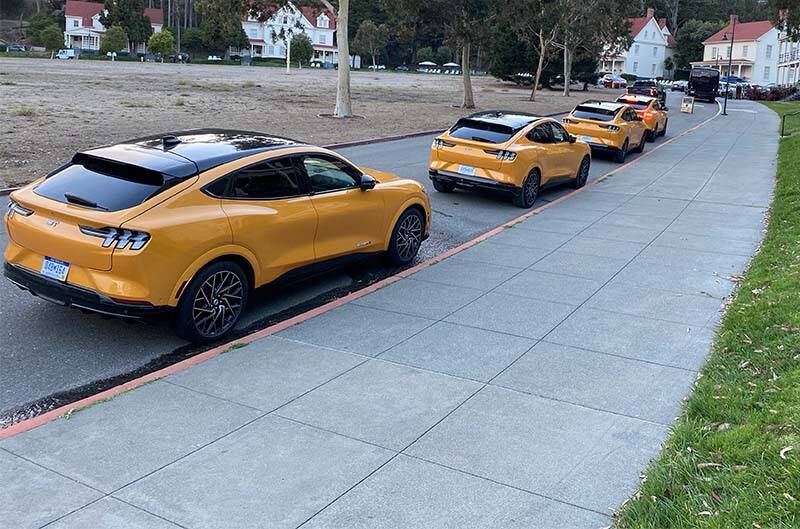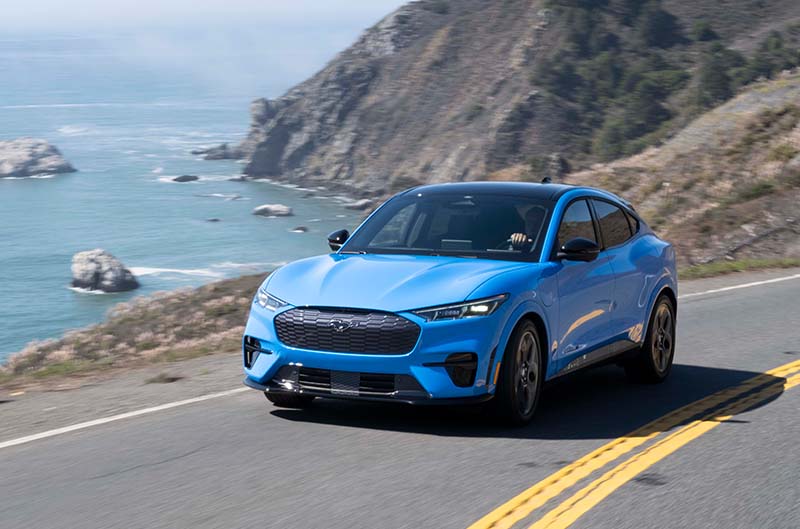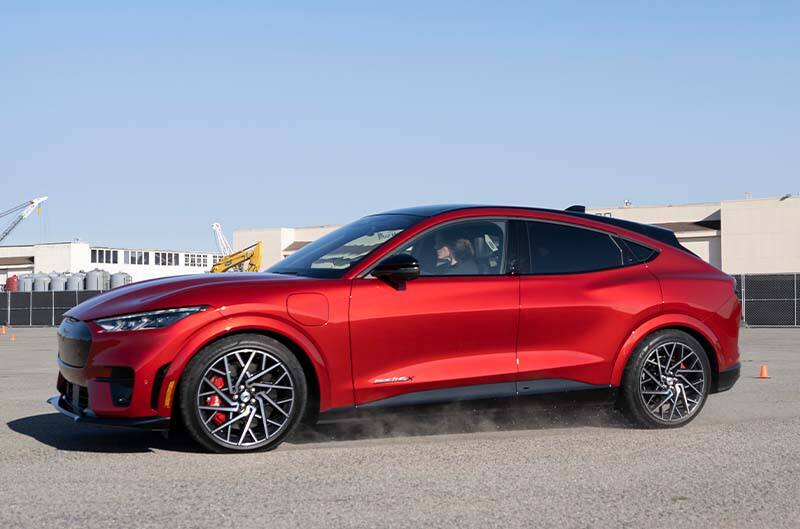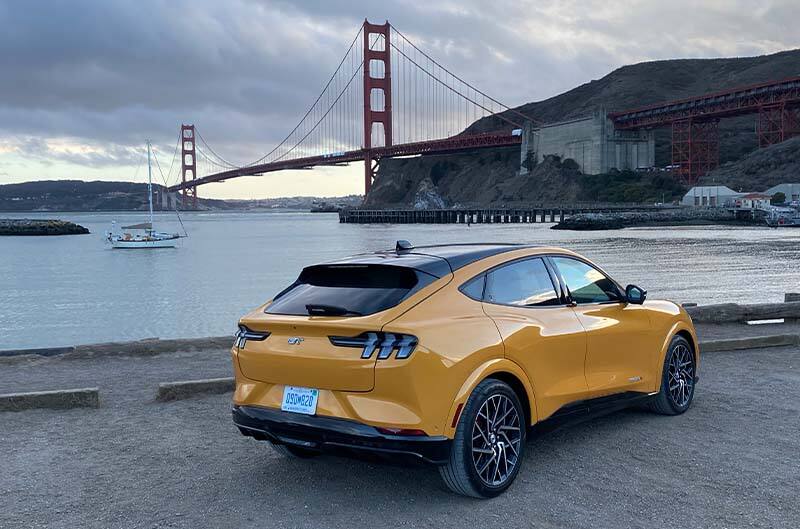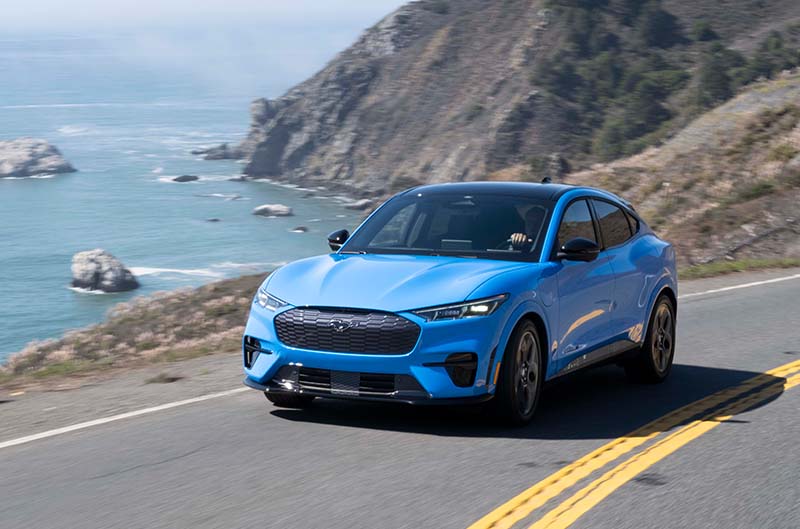 FORD PERFORMANCE PHOTOS / Courtesy Ford Motor Company