Several years ago, John Tinberg sat calm and collected in a folding chair in the lobby of the Donald E. Stephens Convention Center in Rosemont, Illinois, just outside of Chicago. He was parked with a 1955 Chevy 3100 pickup and 1947 Westwood Tahoe camping trailer that was creating a buzz among visitors to the Muscle Car & Corvette Nationals (MCACN). Tinberg had created the package to resemble a vintage race team setup with period signage, and it was the NicKey Chicago sign on the '55 Chevy pickup that piqued my interest.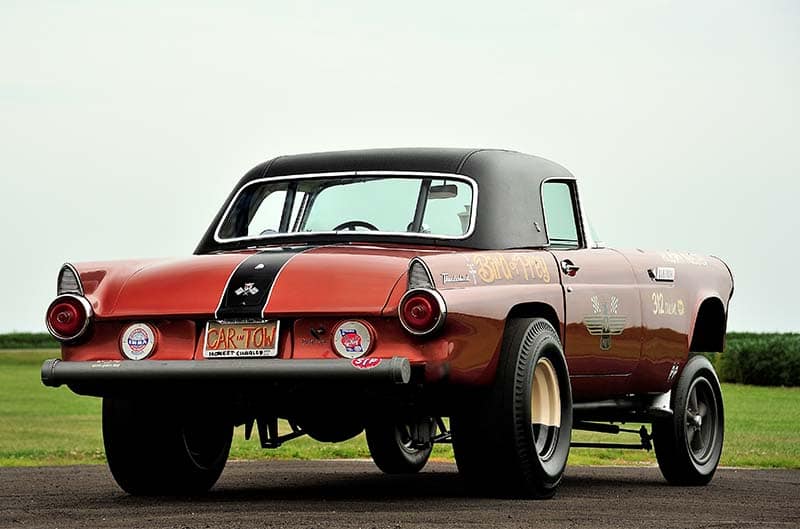 After taking in the display, I made my way over to Tinberg and introduced myself. He asked if I wanted to sit down and take a load off, and I obliged. We talked for a while, and I asked him about the NicKey Chicago sign on the door of the truck. That's when he explained that he built vintage gassers under the NicKey Chicago name and extended an invitation to visit his shop and collection in central Illinois.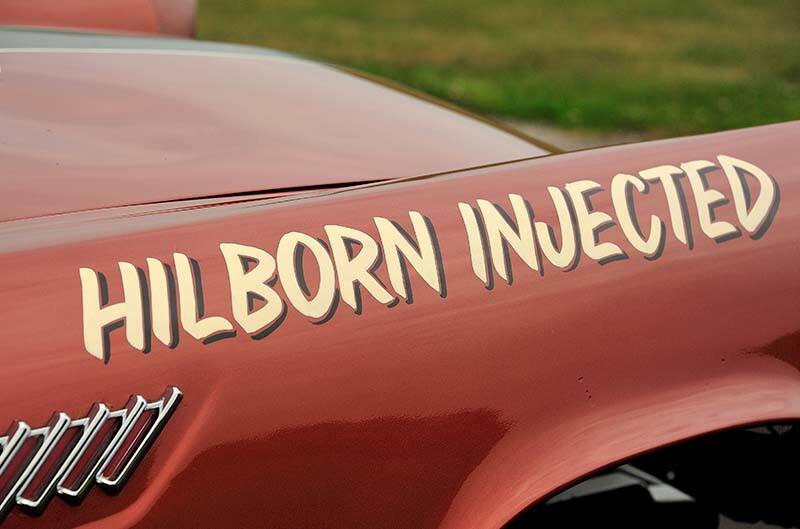 The following spring, I took him up on his offer and made the trip to see the Tinberg Automobile Collection and tour the NicKey Chicago Vintage Gasser Shop. My GPS navigated me to an historic red brick building. I gave it a glance and kept on driving, thinking "the shop" must be in the area. I soon ran out of real estate, turned the car around, and went back to the original location. When I pulled onto the red brick driveway, I was greeted by Tinberg. We made our way to the gasser shop and then he took me through a doorway to his incredible automobile collection. I recognized the '55 Chevy pickup and Westwood camper trailer from MCACN, but now they were surrounded by an assortment of NicKey Chicago-built gassers. When I noticed an original-looking 1955 Nash Rambler, I made my way closer. Tinberg said, "I'm going to turn it into a gasser after we finish the current project." That's when I noticed a child-size steel airplane suspended on a cable-driven conveyor system.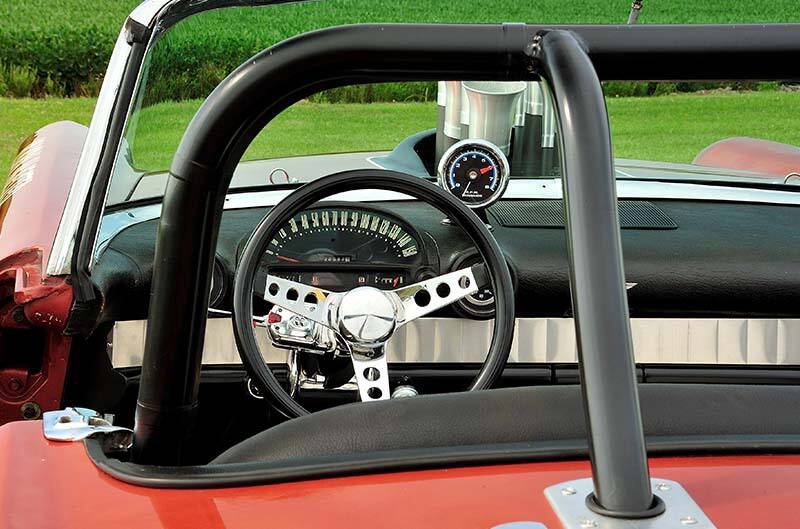 "I built it from scratch for my granddaughter and she loves it," Tinberg said. It was apparent that Tinberg was a fabricator who possessed the talent and passion to create things with function and purpose. Then the topic switched back to his shop and the gasser automobiles.

Turns out Tinberg and Randy Schmitt are the dynamic duo behind the NicKey Chicago gasser operations. They teamed up in 2012 and today they're recognized as the premier builders of gasser-style vintage drag cars. When these two joined forces, they immediately made an impact and changed the industry for the better.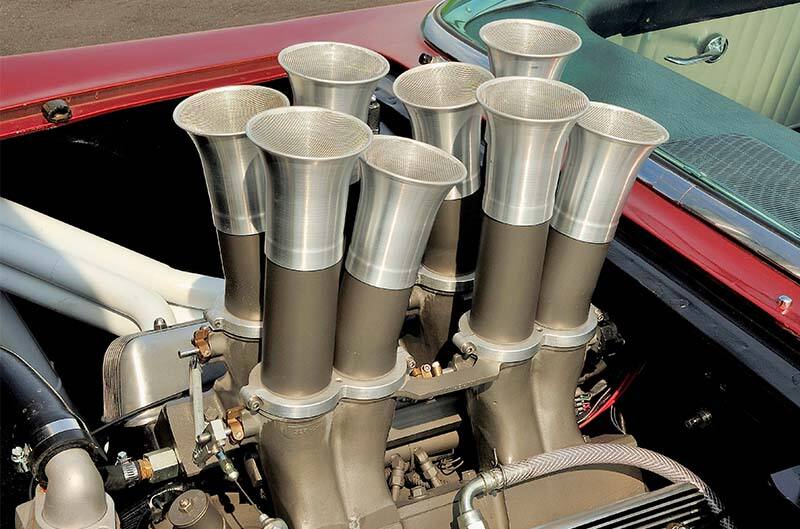 When it comes to defining a '60's gasser, Tinberg explained, "I think of them as a full-bodied car with mostly original body panels on the outside," he said. "Usually a modified, newer, more-powerful engine on the inside. Various components were removed, added, changed. Many have a straight front axle to reduce overall weight and raise the center of gravity (for weight transfer) and to ultimately make them go faster at the drag strip.

"I think the name 'gasser' may have come from the fact that they ran gasoline as opposed to the bigger drag classes that ran alcohol or nitro methane."

After talking about old-school gassers, we began collaborating on featuring their NicKey Chicago-built gassers on paper. Not long after, Tinberg called to say he and Schmitt were given the green light on a new project to build a Ford gasser. When I asked what it was, Tinberg said, "You won't believe it – a '55 Thunderbird."
What follows is the story of the 1955 Ford Thunderbird gasser known as "Bird of Prey" in Tinberg's words:
Building a Bird of Prey
Texan Jim Jard is a true hot-rodder who likes his cars period-correct and understated with more go than show. He is a "less is more" kind of guy who likes his cars to be real and to be fast. If they are "real fast" that's even better!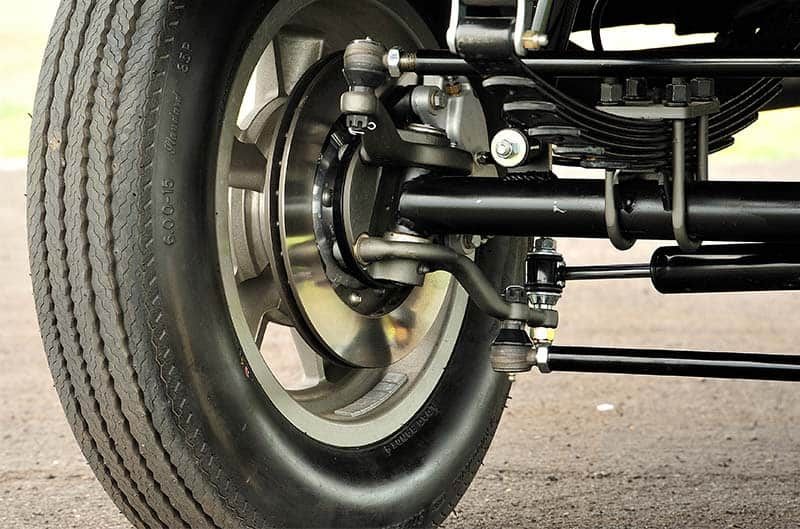 Jard contacted us at the NicKey Gasser Shop in Illinois to discuss building a first-gen T-Bird gasser with an old-school theme. After several telephone calls, a plan was in place, and we began a quest to find a perfect candidate for the project. In just a matter of days, we landed a '55 Thunderbird with a solid body and a nice (but not too nice) older paint job. Its patina was perfect and would help the imagination turn back the clock on this build for that authentic look Jard strives for.

Jard had worked with us before, so he knew we speak the same language when it comes to what works and what doesn't work on a period gasser.

Once the 'Bird' arrived at the NicKey shop, the body came off the frame. The first order of business was to have custom 2x4-inch front frame rails mandrel-bent, which is a critical step in achieving the correct height of a period gasser. The rails had to be grafted onto the original frame for a clean, factory look. After the new frame rails were installed, the rest of the straight-axle components could be added. Larry Seabert of Tech-Ni-Kolor AutoCrafters in Dwight, Illinois, painted the frame and related components in satin black to help with the period look. To keep with those '60's fads, the fiberglass roof was sprayed to give it a vinyl look, like those real tops pouring out of Detroit back in the day.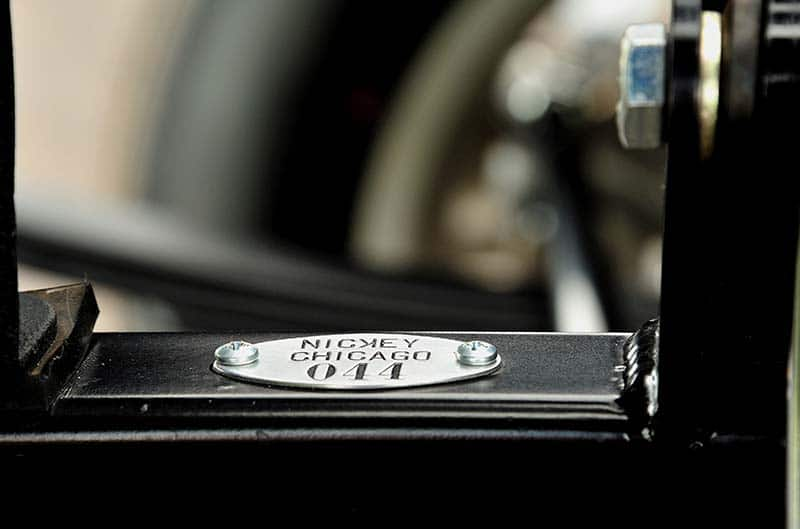 Lots of metal work had to be done to the stock frame to insure it would hold up to its new role as a powerful gasser. Next was a 9-inch Ford housing with 25-spline axles, heavy 3/8-inch wall axle tubes and 4:56 gears from John's Industries. Coil-over shocks with ladder bars keep everything in place. Jeff Collins of Midwest Muncie supplied the single-disc 11-inch clutch and built the bullet-proof M-23 transmission with a Hurst Super Shifter to take care of the gear changes.

The next call was to Jard's go-to engine builders, Keith, and Jeff Dorton of Automotive Specialties. The decision was made to build a 312-cubic-inch Y-block engine. This father-and-son team are always up to a challenge. The Dorton's decided on new-school electronic fuel injection for dependability but worked to retain the old-school look of mechanical injection. And not any injection unit. The injection unit they chose was an eight-port Hilborn injection unit made for a small-block Chevy engine! Yikes! No simple task, indeed.

Starting with a set of aluminum cylinder heads, the plan was to convert the horizontal Ford-style ports to a vertical Chevy configuration. This could only be achieved by cutting out the entire area of the intake ports and much of the surrounding cylinder head material. Keith Dorton spent hours of tig welding to fill the void and provide a clean pallet to machine the new, bigger ports. After all that machining, the Dorton's fabricated a spacer block between the cylinder heads and the intake to make sure all surface heights matched. The rest of the engine received the same attention to detail and the proof, as they say, is in the pudding. From its smooth idle to its 6,000-rpm power band, this engine is a powerhouse.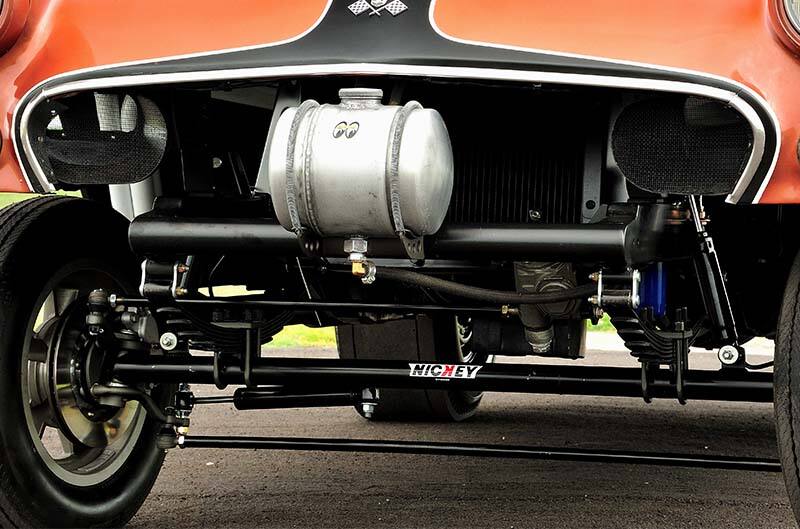 When the engine arrived at the NicKey shop, we wasted no time dropping it into the car. A custom-built clutch linkage, motor mount and radiator shroud were necessary since the engine was set back six inches into the firewall. These components were already made and waiting with the help of a mock-up Y-block motor. Kyle Fuoss of Fuoss Fabrications in Piper City, Illinois, built the one-of-kind custom headers that were sent to Bob Buckley of Coating Specialties for the white ceramic coating, which pays tribute to the look that was so popular in the mid '60s.

Every piece of the T-Bird's original six-volt electrical was stripped from the car. Jerry Emmons made the engine come to life by changing to a more friendly 12-volt system with a new wire harness. Of course, the gauges, lights and starter had to be switched over to the 12-volt system also.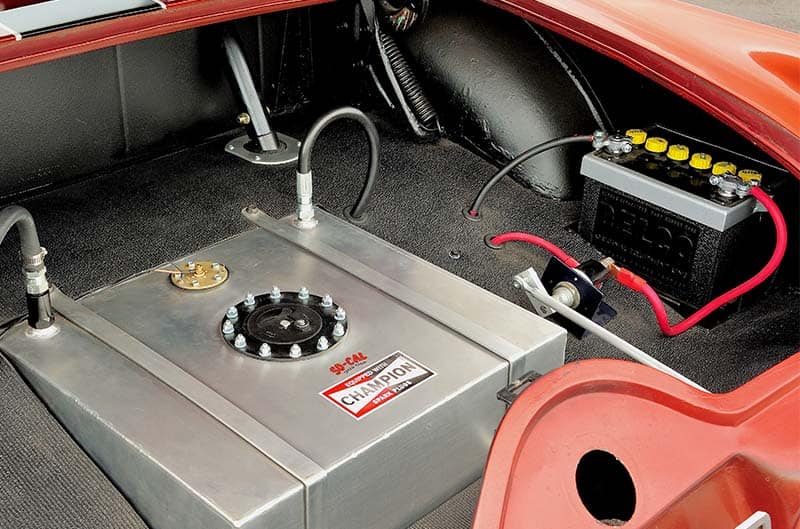 Once the interior was finished and the tires and wheels went back on, our attention moved to the car's outside finish. It was agreed that the 20-year-old repaint withstood the test of time and, though not a perfect paint job, it was perfect for this 'Bird. A scratch here, a ding there wasn't a bad thing. But more like the finishing touch.

The only thing left was lettering the car for that "real" gasser look. Steve Connor of Conman Painting was the man to call. Connor knows all the subtleties for graphics on a vintage gasser, as his work shows. The result of all this work produced a '55 Thunderbird gasser that would look right at home on the quarter-mile during the 1960s. Mission accomplished.

And that fate of that old 1955 Nash Rambler? It's now a period-perfect gasser named "Nashty."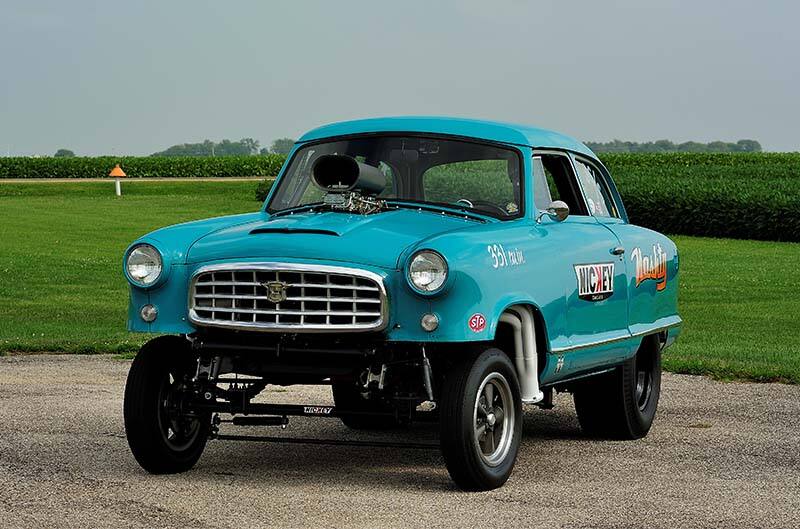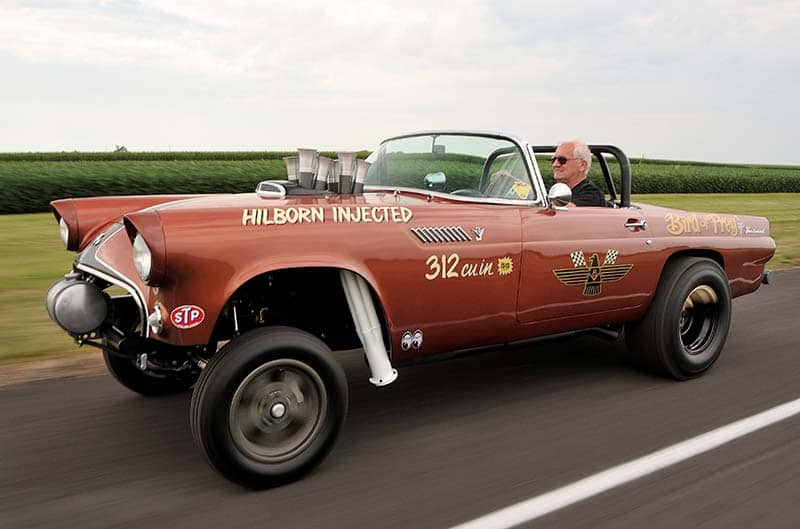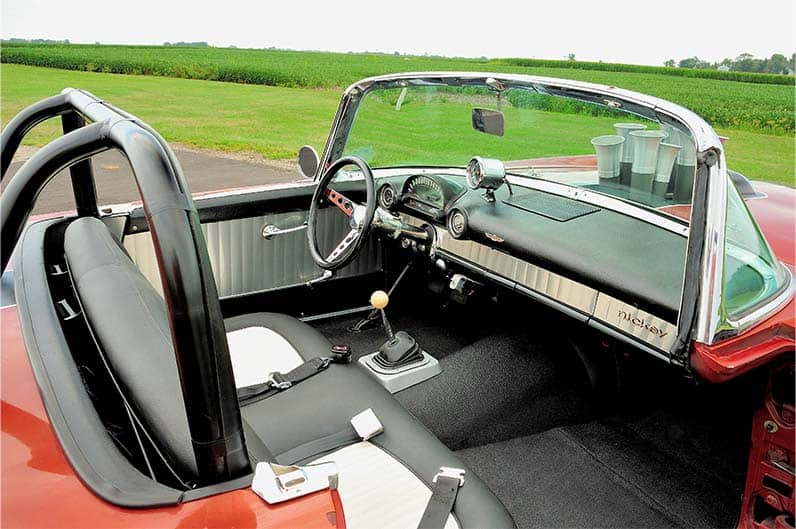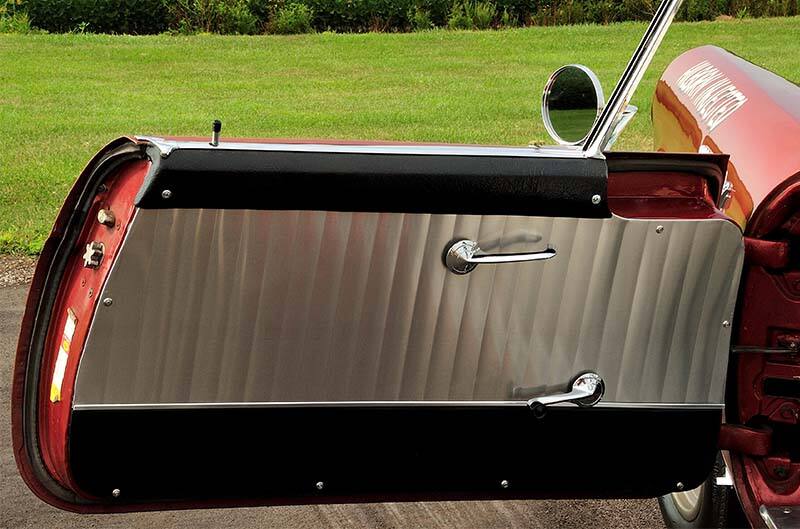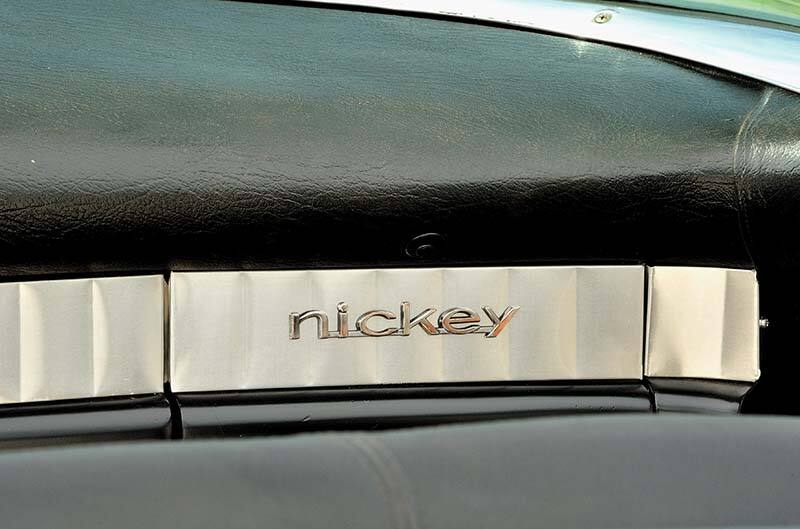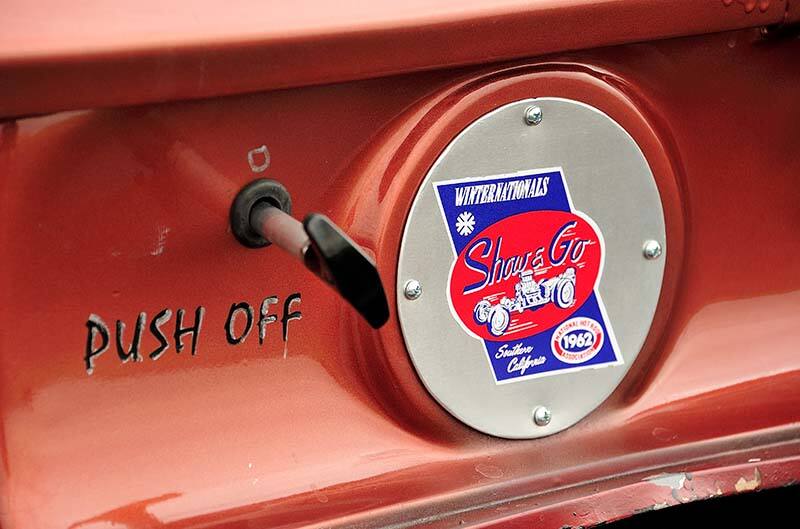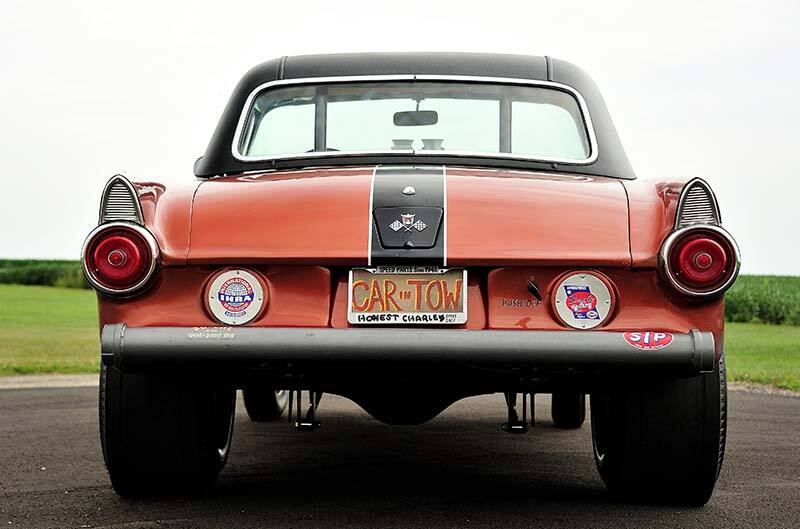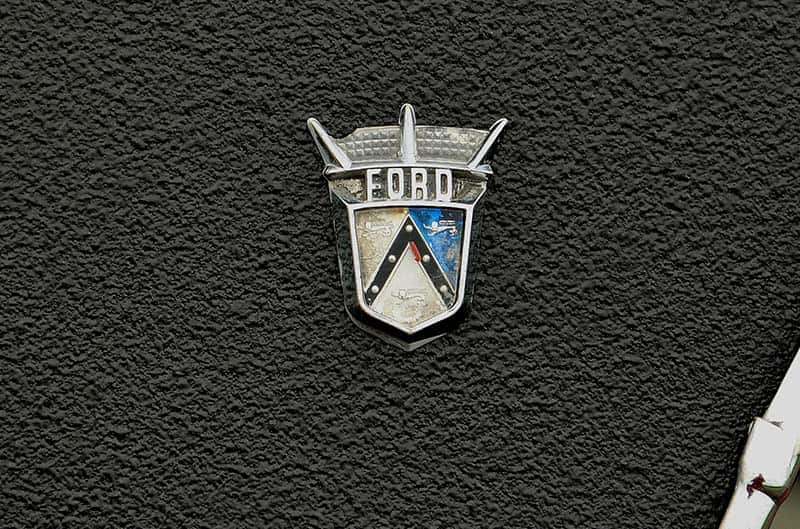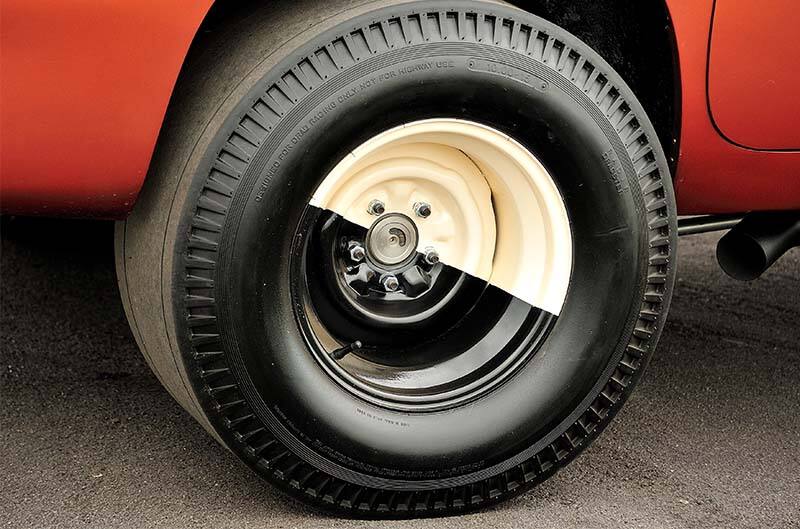 FORD PERFORMANCE PHOTOS COURTESY AL ROGERS / FREEZE FRAME IMAGE