Since April 1964, Ford's original pony car has sold more than 10 million units, making Mustang the world's best-selling sports car. Part of Mustang's unparalleled success has been an ongoing series of sub-models, providing owners and fans a wide variety of rare and interesting variants over the years. No, we're not just talking about Boss 429s or Shelby Super Snakes. There are Mustang models of such extreme rarity that most enthusiasts know little, or nothing, about them. These types of steeds have names such as Mustang E, Monroe Handler, and M81 – mounts of such extreme scarcity that these three nameplates account for just 67 production units combined! Another perfect example of this kind of recherché stallion is the Classic II convertible.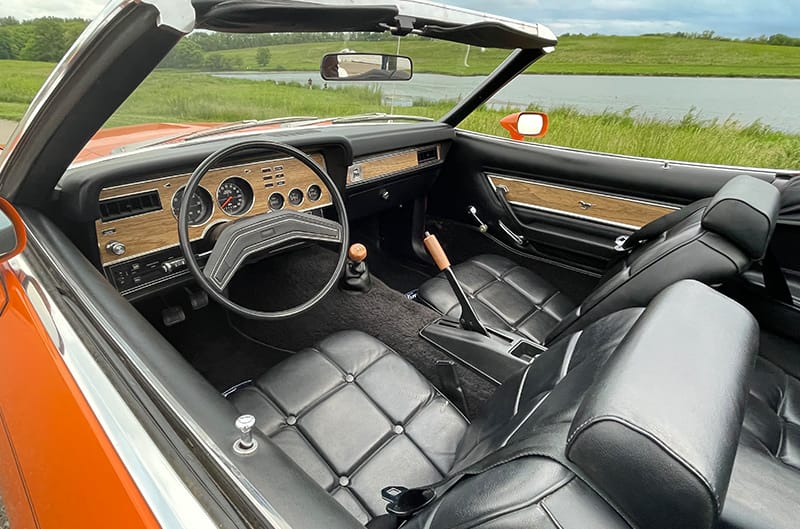 As new-car buyers of the late 1960s began to favor sunroofs and air conditioning, convertible sales inevitably declined. By the early '70s, industry insiders began to fear that safety concerns and pressure from the insurance industry might actually prompt the federal government to ban the sale of traditional convertibles altogether. Subsequently, Ford Motor Company stopped producing factory-built convertible Mustangs and Cougars in 1973. Chevrolet produced its last ragtop Corvette in 1975. And when Cadillac's final Eldorado convertible rolled off the assembly line at GM's Clark Street Assembly plant on April 22, 1976, most open-air-aficionados mourned the death of the American-made convertible.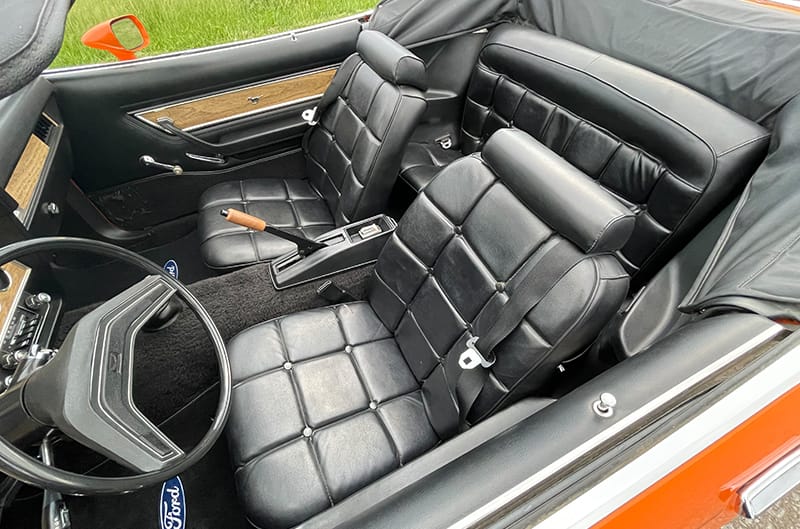 All was not lost, however. Even as "T-roof convertibles" began gaining popularity among Chevrolet Corvette, Pontiac Trans-Am and Ford Mustang II buyers, new federal regulations allowed that anyone could build up to 500 traditional convertibles without subjecting them to crash testing by the National Highway Traffic Safety Administration (NHTSA). Seemingly overnight, dozens of independent shops emerged across the country offering to convert hardtops to droptops, giving rise to the "coach-built convertible." Among these was Florida-based Emess Coach Builders, a company previously known for building stretch limousines. Owner Mark Doyne converted one 1976 Mustang II Ghia to use as his company's official prototype. By 1977, Ford Motor Company began shipping Mustang II notchbacks and Ghias down to Doyne's newly expanded facility in Clearwater, Florida, for conversions.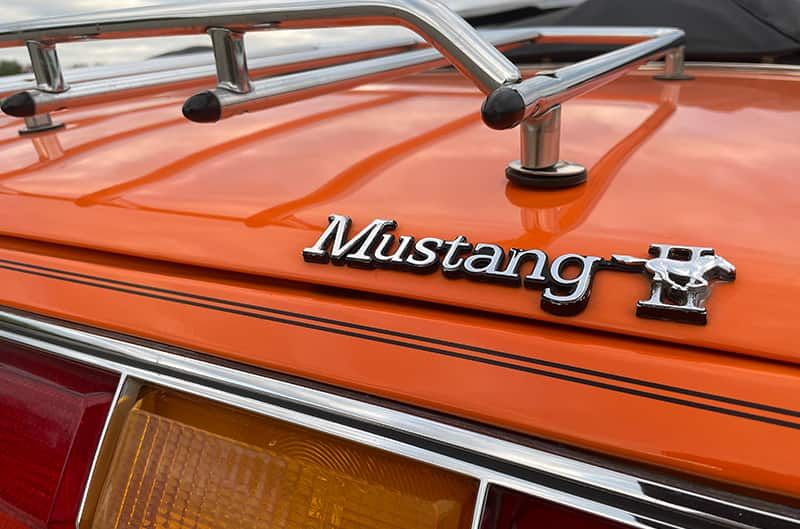 Converting the soon-to-be topless Mustang IIs required significant reinforcement of their unibody chassis. Emess accomplished this by welding large subframe connectors on each side of the transmission tunnel. The additional bracing, convertible top frame and hydraulic components added enough weight above the rear axle that Emess also replaced the Mustang II's original shock absorbers with upgraded components. Fiberglass tubs were installed to separate the convertible top storage trays from the trunk, and new carpeting was buttoned neatly into place, providing a polished appearance to the remaining luggage space. Finally, seatbelts were re-routed, top anchors were installed above the visors, up/down switches were placed on the cars' attractive pecan dash bezels, and multiple chrome trim pieces were fabricated for installation along where the original roofs had been removed.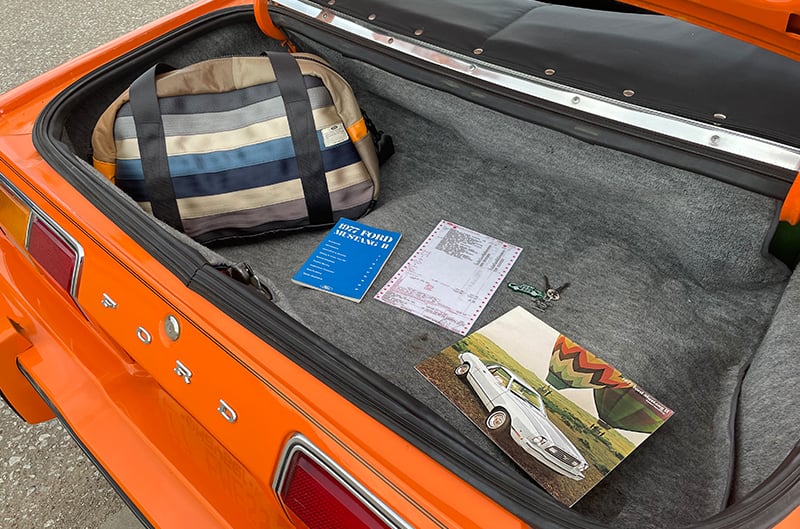 Of course, all this customization didn't come cheap. Doyne was keenly aware of the supply-demand imbalance, and priced his conversions accordingly. Buyers who opted for a T-roof equipped Mustang II (originally designed and engineered by American Sunroof Corporation) paid less than $700 for the extra sunshine on their heads. Emess's "Classic II" convertible conversion, on the other hand, slapped an additional $4,500-worth of sticker shock on top of the base Mustang II's $3,702 MSRP! Suddenly, buyers were faced with the uncomfortable reality that their new Mustang II convertible would not only exceed the asking price of a new Corvette, it would actually approach the retail values of a variety of European offerings.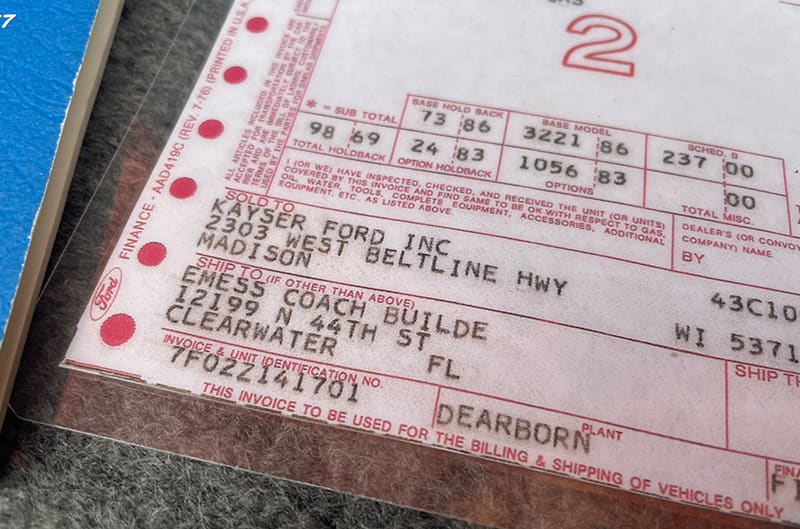 Undeterred, dealers such as Kayser Ford in Madison, Wisconsin, began enthusiastically promoting the hot new Mustang droptops. Initially, sales looked promising as the first cars sold quickly – and for even higher than asking prices. Unfortunately, Kayser's sales manager, Gary Grumer, recalls that soon after the first units galloped off their dealer lot, owners began reporting issues regarding NVH, water leaks and wind noise. These concerns weren't exclusive to Kayser's service techs, and across the country demand evaporated as potential buyers realized that perhaps these sleek, new convertibles were better-suited to car shows and collections than for use as daily drivers.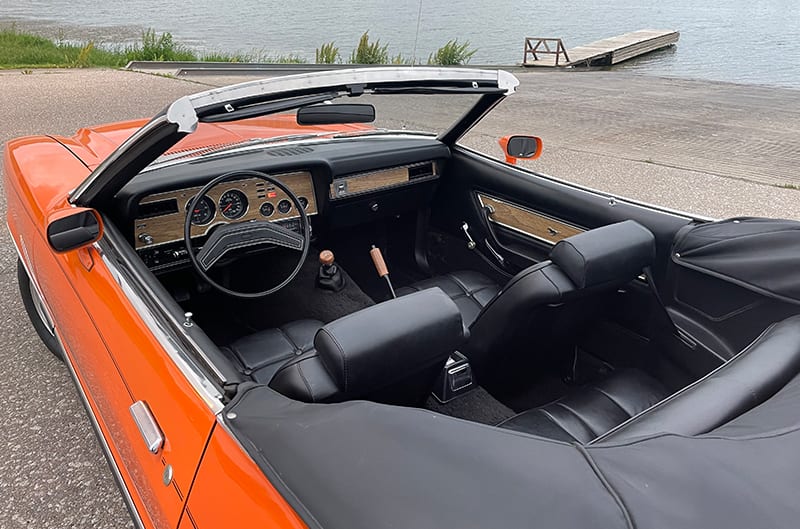 Ultimately, the combination of its extravagant price tag and Emess's inconsistent workmanship dealt a fatal blow to the Classic II. Production fizzled out with just 44 units completed, most of which have since been lost or tucked away in private collections. Emess Coach Builders would eventually close its doors, and Ford wouldn't revisit the idea of a convertible Mustang again until 1983, when Ford tapped Cars and Concepts of Brighton, Michigan, to complete the conversion process. Today, most Mustangers have never seen a Mustang II Classic II convertible in person, and even their passionate owners aren't likely to have encountered another, except at the annual Mustang II reunions founded and sponsored by Ford Performance.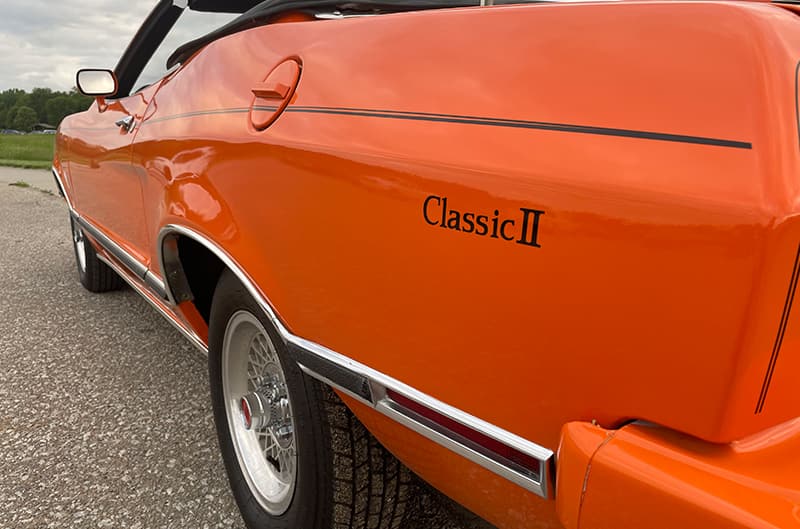 Cleverly designed during an uncertain era dominated by government-mandated safety and emissions regulations, Classic II Mustang II convertibles provided affluent enthusiasts with an attractive alternative to increasingly popular Japanese imports, whose fuel efficiency did little to stir the soul. With only 44 Classic II units produced, and a mere half-dozen known to still exist, these little droptop Mustang II's are an even rarer sight than 1948 Tuckers, and truly represent the proverbial needle in a haystack.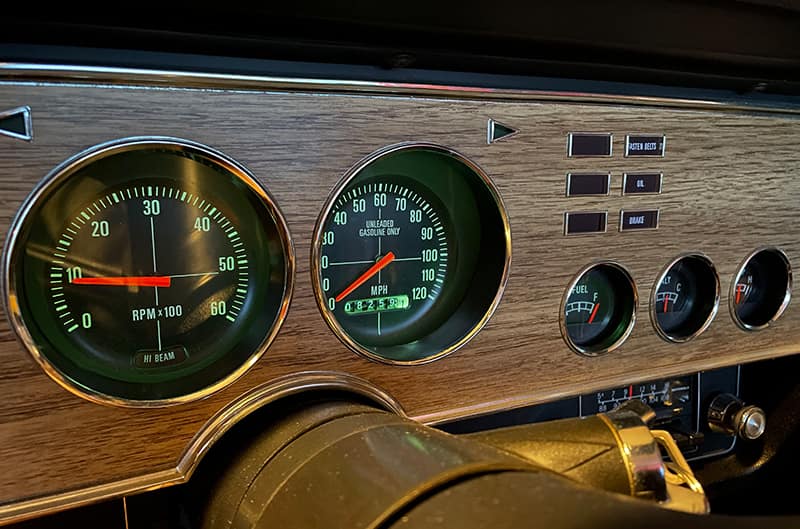 If you'd like to see one (possibly even a few) in person, mark your calendar to attend the MCA National Show, "Follow the Yellow Brick Road / Mustang II Reunion VI," at the Overland Park Convention Center in Overland Park, Kansas, on July 23-25, 2021.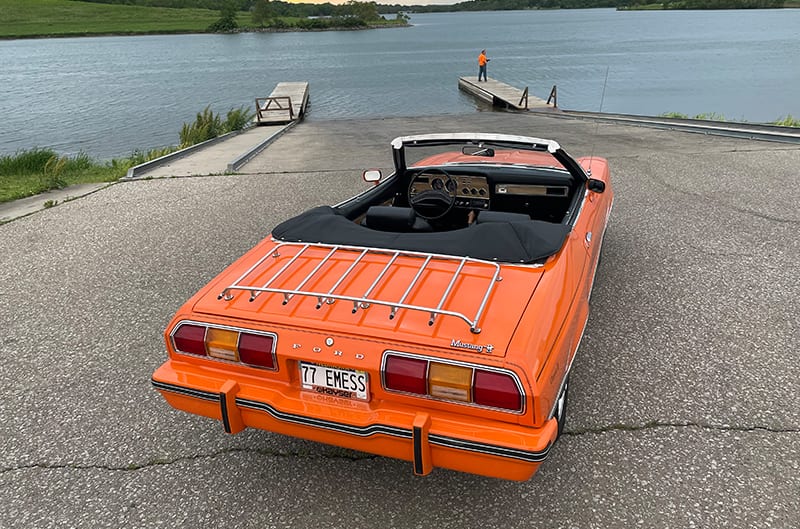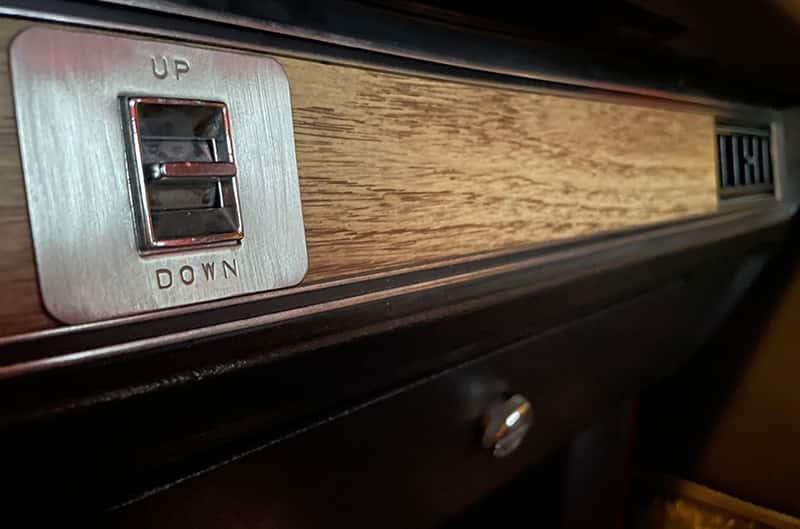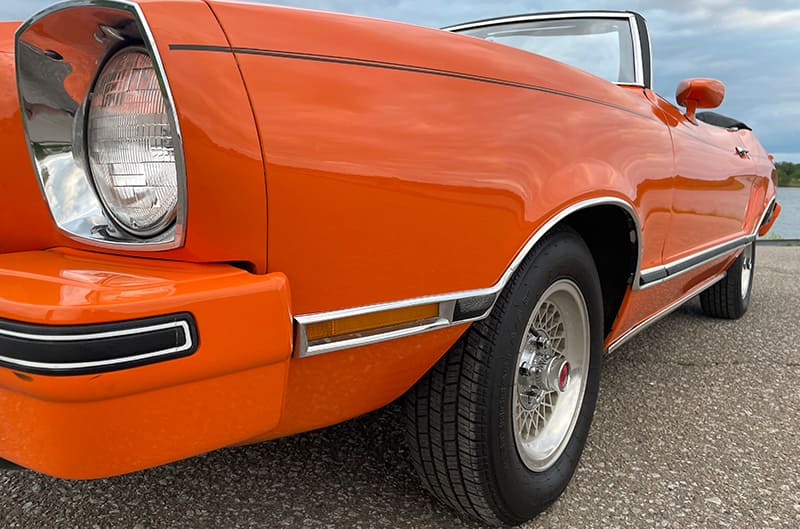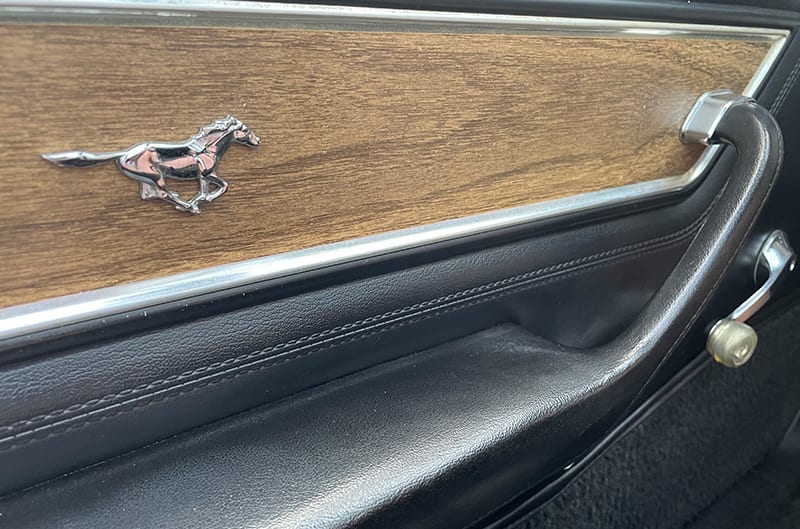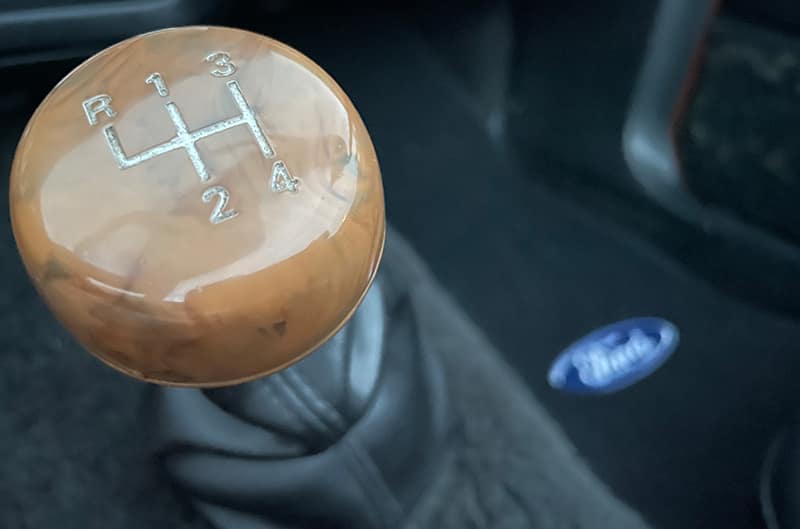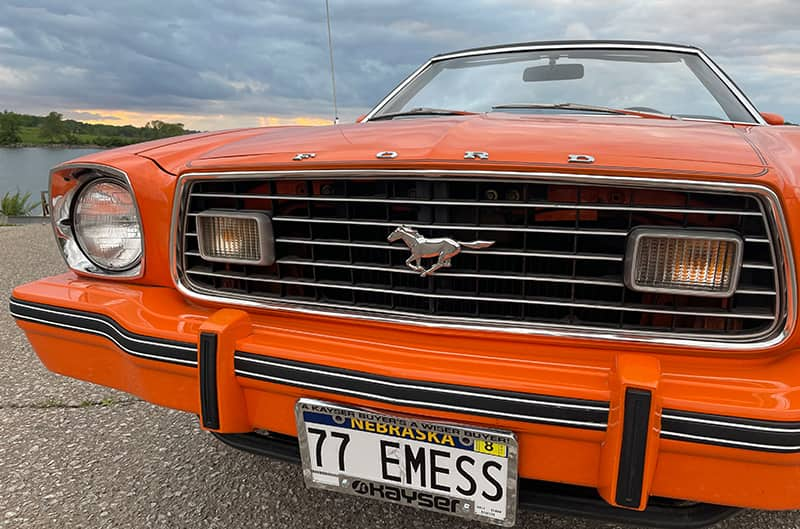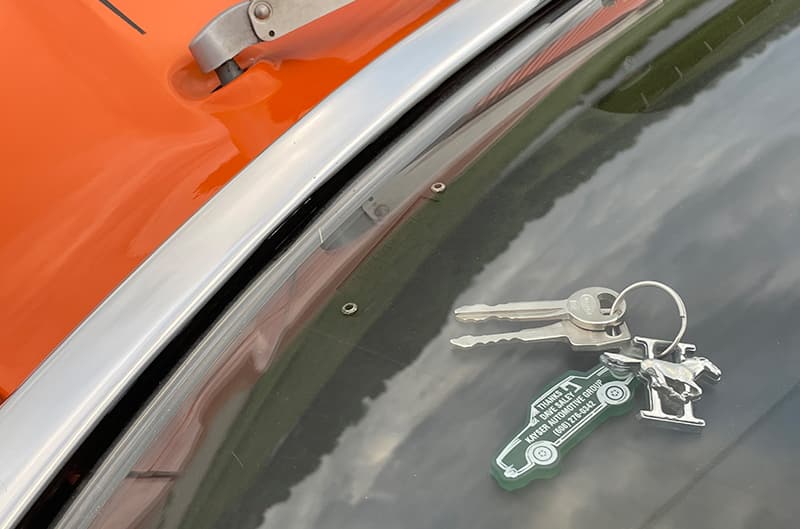 FORD PERFORMANCE PHOTOS / COURTESY ROBERT KENNEDY