CONCORD, NC – While Ford enthusiasts celebrate the Blue Oval brand each year in many ways and in many places across the county, there's always something special about a pilgrimage to Dearborn, Michigan, to see Ford World Headquarters, drive past the Ford corporate campus and Proving Grounds, and get a real-world sense of Ford's product heritage. Some places where the Ford name is enshrined, such as The Henry Ford museum and Greenfield Village in Dearborn, Michigan, have enjoyed world-renowned popularity. And certainly the famed Ford Rotunda, which had once stood along Schaefer Road also in Ford's suburban Detroit hometown of Dearborn, was hallowed ground to Ford fans for decades.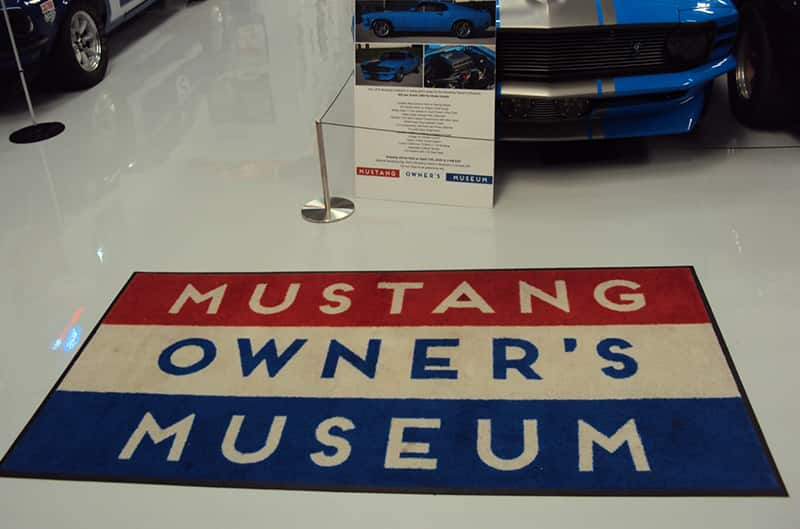 Ever since it had opened to the public in May of 1936, the Ford Rotunda served as the brick-and-mortar face of Ford Motor Company. After being closed during the World Wars, its reopening in 1953 featured all sorts of design and development displays and exhibits that helped bring the Ford story to life for thousands of visitors. By the early 1960s it was one of America's top tourist attractions. Unfortunately, a massive fire on November 9, 1962, destroyed the Rotunda -- and with it the spiritual home of Ford fans. Dreams to rebuild the Rotunda never materialized, and despite the promotion of other notable Ford landmarks over the past half-century, including Detroit's Piquette Avenue Plant, the birthplace of the Ford Model T, none have carried more fan support than the possibility of building a museum for what is perhaps Ford's most treasured nameplate – the Mustang.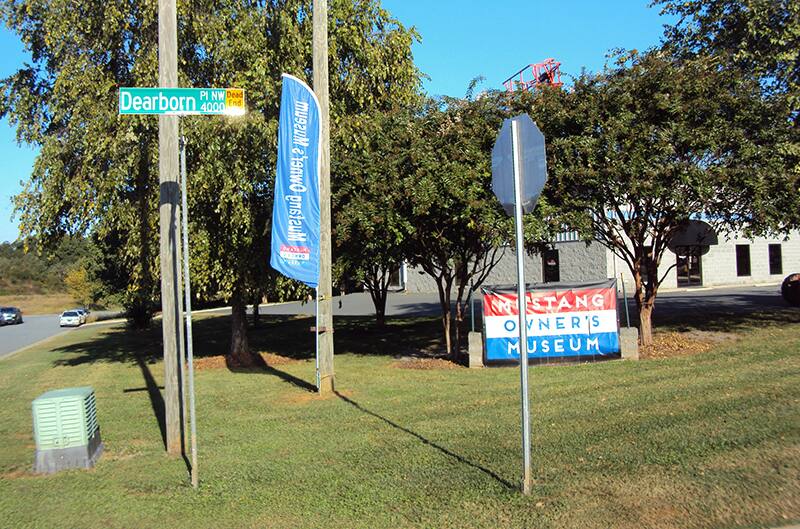 After a Ford-supported effort by the Mustang Club of America in the early 1990's had failed to break ground on a national Mustang museum, interest in, and discussions about, the idea was still high well into the early 2000's until he economic recession that bankrupted other automakers had all but killed off such plans. But the Mustang's 50th anniversary celebrations during 2014 rekindled the motoring public's desire for a museum dedicated to the Ford Mustang. It was then when Ford enthusiasts took it upon themselves to get something built. Sure enough, by April of 2019, Ford and Mustang fans flocked to suburban Charlotte, North Carolina, for a "55 Years of Mustang" event at the newly opened Mustang Owners Museum in Concord, NC, just down the road from the Charlotte Motor Speedway. But hearts sank roughly a year later when financial problems forced the museum's move out of its newly constructed home to a smaller building across the street.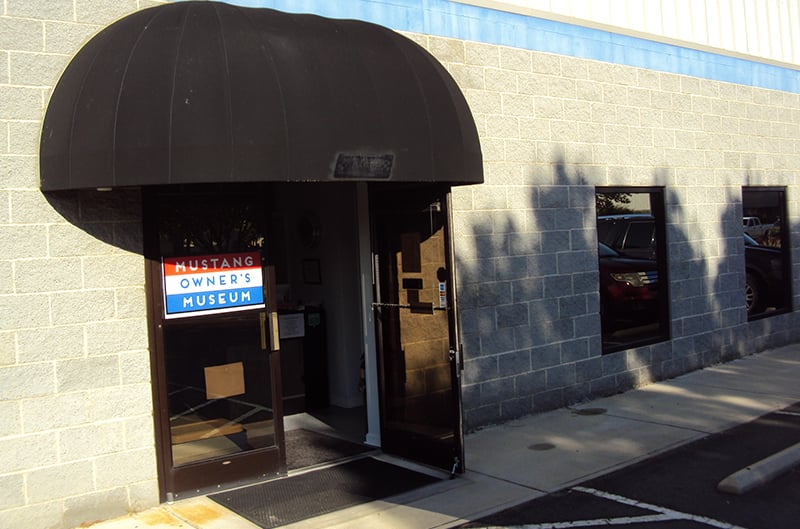 Anyone who cares about the Ford Mustang should care about having a Mustang museum. The efforts of the Mustang Owners Museum's master, Steve Hall, to keep the idea alive despite a series of business challenges and the effects of a tourism-killing global pandemic, have been both commendable and worthy of fan support. Ford Performance recently toured the newly relocated museum (MOM) and visited with Hall for an update on what Ford and Mustang fans might expect by visiting the new location and experiencing the renewed mission of this important Mustang landmark.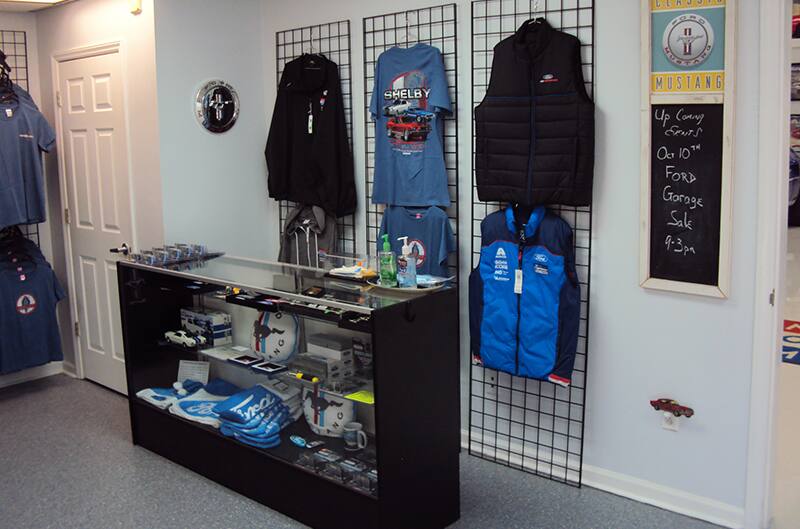 Yes, we've also toured "that other Mustang museum" down in Alabama -- only about a six-hour drive from Charlotte – known as the Mustang Museum of America. We were pleased to report on how Bob Powell and his family have created such a notable attraction in a somewhat off-the-beaten-path location just outside of Birmingham. If you've seen our coverage of the Mustang Museum of America (MMoA), in the Enthusiasts section of FordPerformance.com earlier this year, then you know the kind of Mustang love that is on display there. But what you might not know is how the Mustang Owners Museum in suburban Charlotte has redefined itself since its move into a different building nearby, and how it's mission of serving the Mustang hobby is wider in scope than the original effort.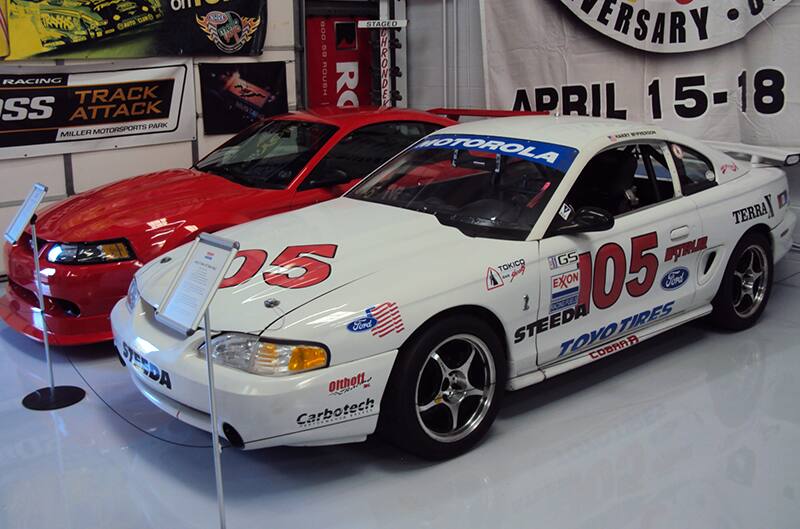 We must admit that turning into the industrial park off Highway 29 in Concord that is home to the Dennis Carpenter Ford Restorations manufacturing facilities, and then rolling past the same purpose-built building that had opened just a couple of years ago to house the Mustang museum, was somewhat strange. We saw workers dividing-up the floor space in that building just before we spotted the new Mustang Owners Museum sign proclaiming its new home at 4005 Dearborn Place in Concord, within view of the old location. We pulled into the museum's front lot and up to the more humble entryway, and walked in to find Steve Hall himself welcoming our arrival and genuinely excited to show us around.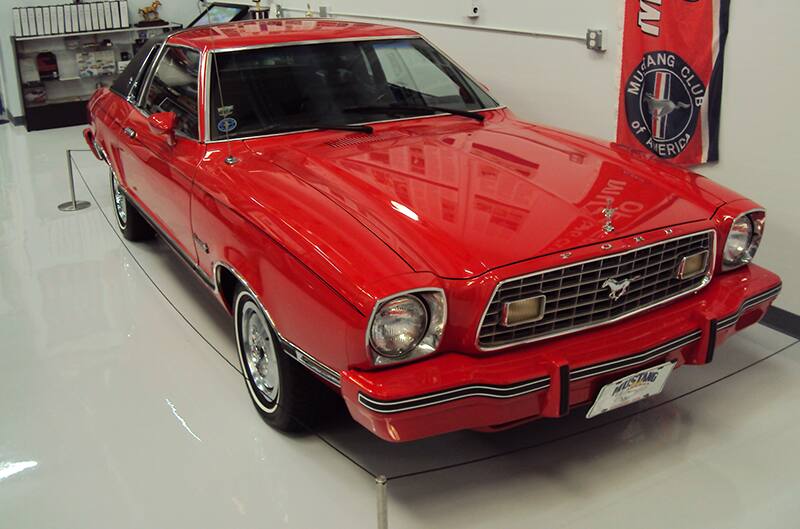 We grabbed our camera and eagerly followed him into the main area of the new museum space taking up two of the building's three sections as Hall began our guided tour. Yes, we noticed it's tighter in here than in the old building, with Mustangs displayed pretty much door-to-door. And there's fewer of them in here – at least, Hall told us, until more space in an adjacent third unit can be made available. The goal is to get back to having some 45 cars on display at any one time. But the other thing you notice in here is all of the signage, display cases and memorabilia that's in this building – and lots of it. It all catches your eye nearly as much as the Mustangs themselves – and that's on purpose. Hall said he'd always wanted to make the museum as much about the owners as their cars, and with this space he's more able to have well-placed cabinets and display shelves to help tell the Mustang ownership story.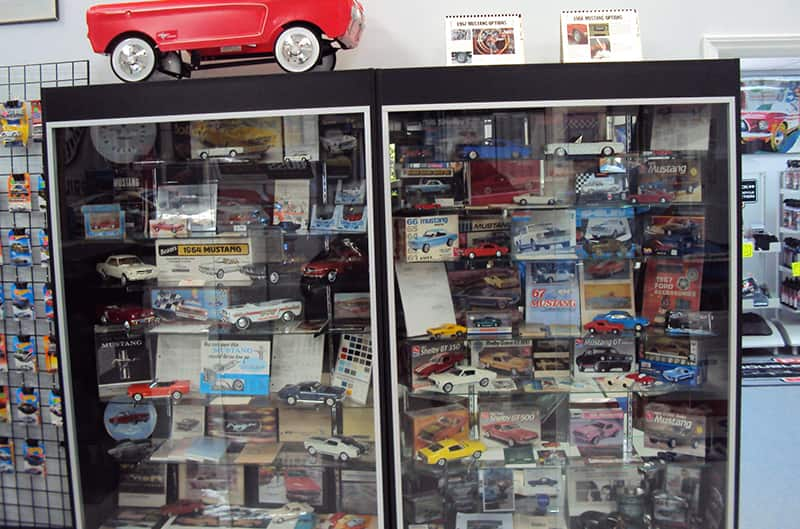 Unlike the original museum space, and even the Mustang Museum of America's expansive open space, the new home of the Mustang Owners Museum feels much more like a big shop-turned-Man Cave – fully decked out with the cars and all the other cool stuff that goes along with being involved in the Mustang hobby. The idea, Hall said, was to keep visitors engaged beyond just seeing the cars. So that's exactly what Hall and his small team of volunteers accomplished during the COVID shutdowns – not just dressing up the building's interior and moving the Mustangs over – but creating a true "Man Cave" atmosphere that would draw the interest of Mustangers young and old. So that's why visitors can have a pin added to the map, sign the wall and even peruse the ever-growing reference library of Mustang books and magazines. Included here is a conference room for group talks or club meetings, replete with a flat-screen TV for presentations.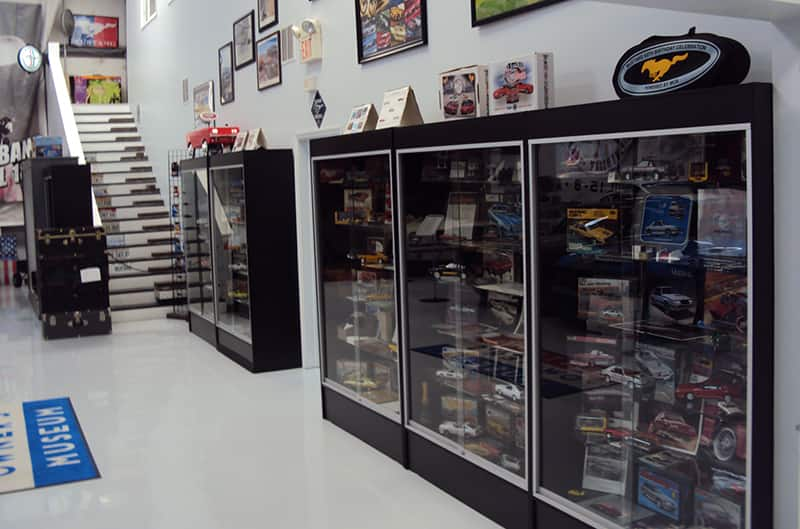 That's not to say that all the things Hall originally planned for the museum aren't happening as well – rotating owners' Mustangs in and out for an "always fresh" display plan, plus an increasingly active array of events, shows and cruise-ins at the museum are all part of the mix, and a key part of the museum's business going forward (once COVID restrictions are lifted). Hall knows that the old museum business model – survive on admissions fees – won't work in today's world, so becoming a space and a place for hobbyists to hang out and have fun – even offering a store for Mustang apparel and collectibles – is key to a successful museum experience.
So what can you expect from a visit to the newly relocated Mustang Owners Museum today? Mostly, an experience that goes beyond Mustang sheet metal. The fact that this initiative has survived such overwhelming business difficulties and found a renewed mission to better-serve the Mustang hobby is why touring here should be on your to-do list. Yes, the museum still has a membership program, and staying connected is easy because Hall manages a strong social media presence, event-based interaction with Mustang clubs and a weekly email newsletter that keeps MOM at top-of-mind. We'd suggest you should come see why this museum means more than seeing the 25 or so notable Mustangs on display at any given time (with vehicle info easily found on wheel-stand story sheets), and why so many Ford Pony Car fans are happy that Mustang Owners have a museum that feels just like home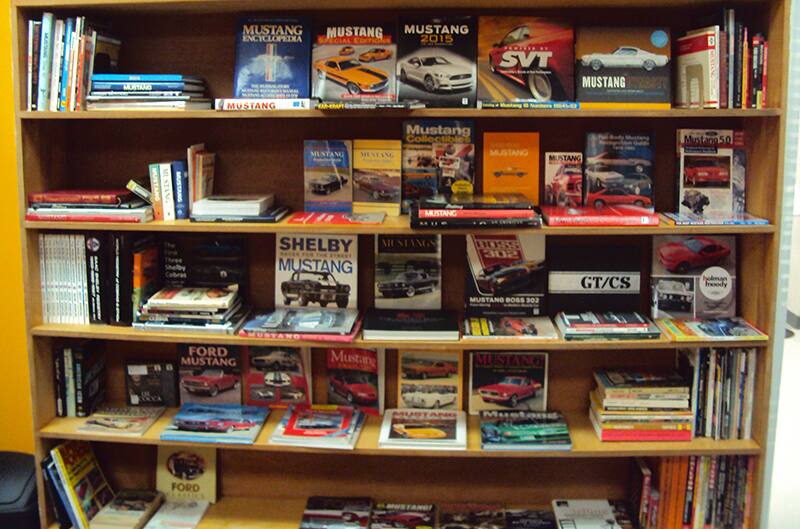 .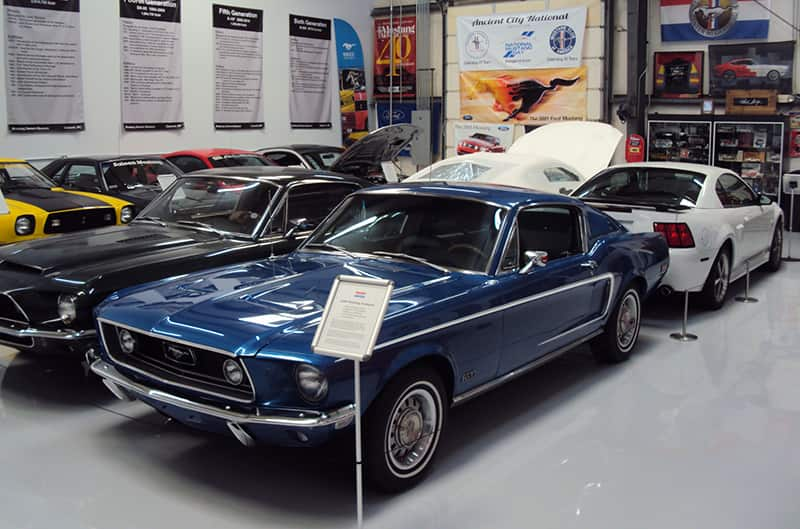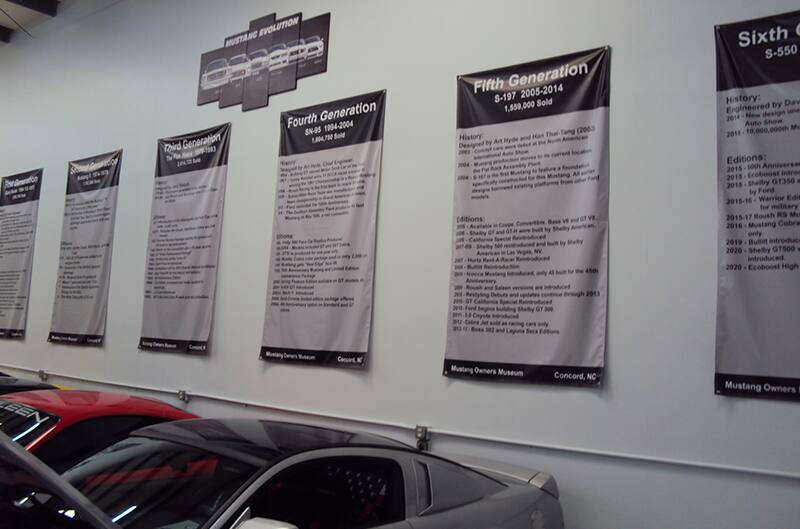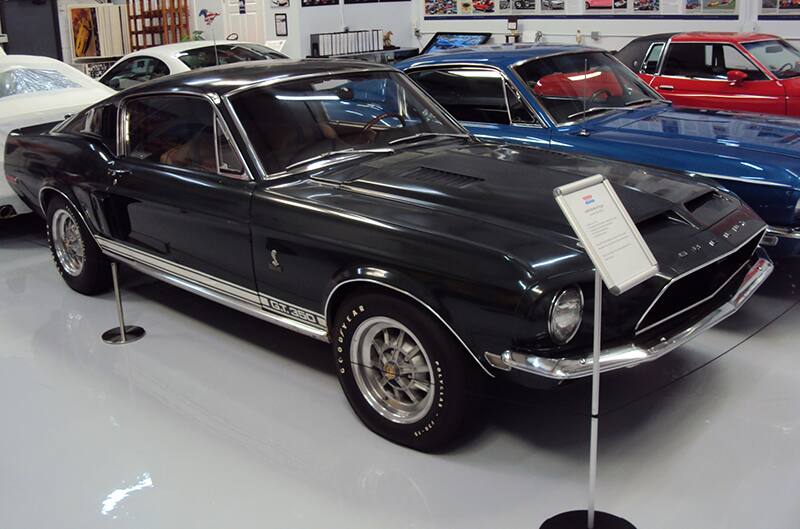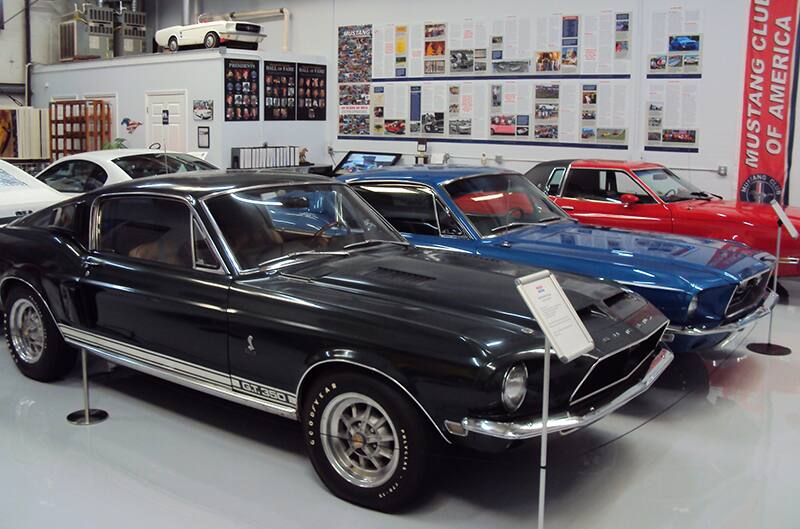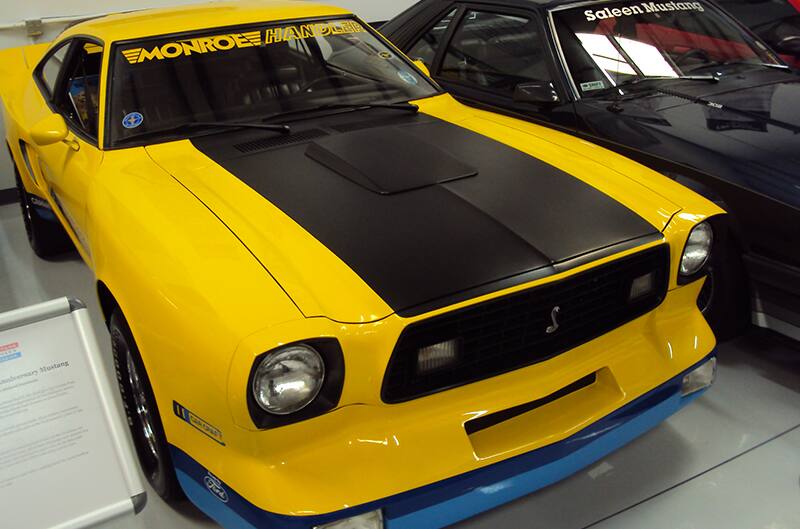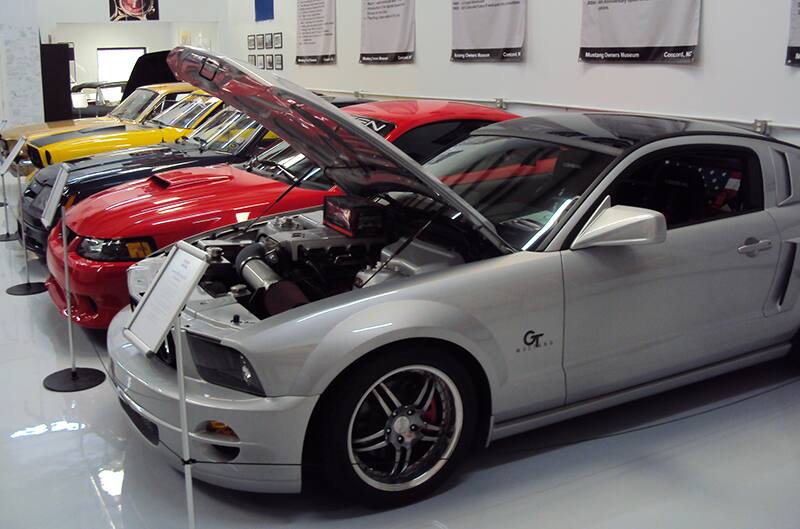 FORD PERFORMANCE PHOTOS / COURTESY JOHN M. CLOR