Los Angeles, Calif. – If you own a late-model 2007-20 Ford Mustang GT/CS California Special, you don't just own a Mustang with a unique name badge and stripes, you also own a piece of the California car culture that traces back to the late 1960's. There's quite an interesting backstory to how this unique Mustang model was created. Mustangs variants usually began as ideas in Ford's design and marketing offices in Dearborn, but the inspiration for the California Special was solidly rooted in Southern California's pop car culture, and at Shelby American's Los Angeles (LAX) facility.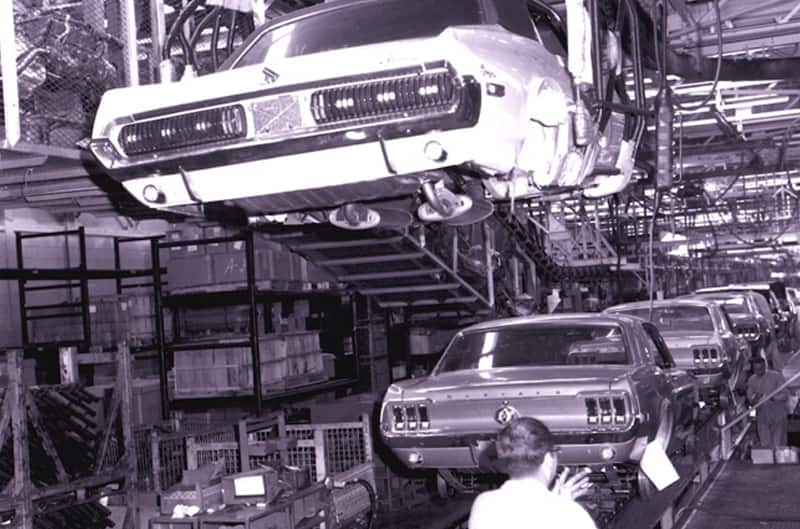 Beginning with the intense popularity of the original 1965 Mustang, Ford marketing executives quickly realized that their premiere pony car could be sold in more than one flavor. Lee Iacocca strongly believed that creating special editions could extend the market share of the Mustang ever further, such as Denver Colorado Ford dealers' 1966 and '67 "High Country Specials," and the Kansas City dealers' "Twister Special" in 1970. Specialty models keep the brand interesting and in the spotlight. Between 1965 and 2021, Ford created seven of the most popular Mustang editions (GT, Cobra, Shelby, Boss, Mach 1, Bullitt and the California Special), followed by a dozen Mustang Anniversary editions, not to mention more than 30 regional Ford dealer special editions -- all helping to forge 57 years of Mustang's iconic product heritage.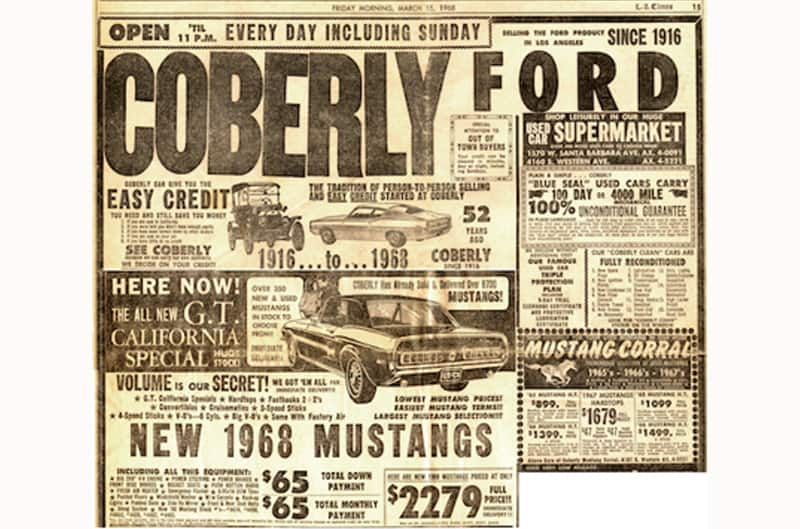 BACK TO 1967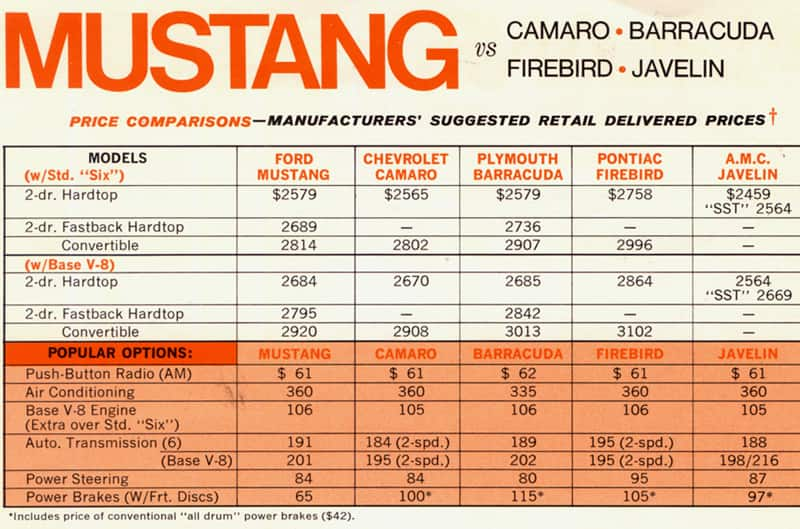 The California Special story begins in the summer of 1967, when the Mustang was outselling everything out there and Ford wanted to keep that sales momentum going. Unfortunately, there was a UAW strike between November of 1967 and New Year's in 1968 that would slow the expected production of the '68 Mustang by about 30 percent. The automotive world usually works on two levels, which are "production" and "marketing," and the marketing department needed to make up those lost sales to the competition. Sales were measured closely by the week, which made the district sales managers scramble for a clever way to bounce back and retake the Number One position in muscle car sales as fast as possible. Chevy's new Camaro and Firebird and the AMC Javelin were just hitting dealerships for 1968, creating lots of competition in the new Mustang pony car market. Ford wanted to protect Mustang's leadership, so sales managers believed that something had to be done, and done quickly!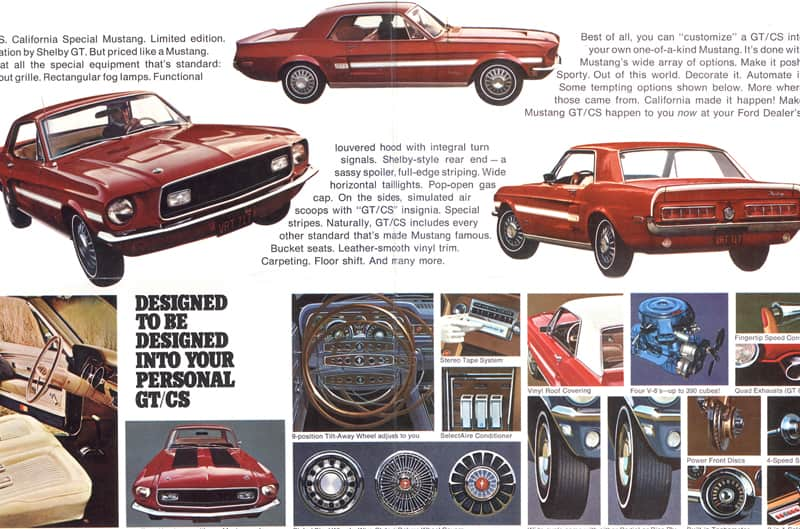 VISIONARY LEE GREY
One of those sales managers was Lee S. Grey, who was in charge of Ford's Los Angeles District. Lee had previously set sales records for the 1966 Mustang while in Ohio, and he was well-connected with Lee Iacocca and Henry Ford II, so they saw to it that Grey was sent to oversee the big L.A. market. At the time, more than 20 percent of all Mustangs and Thunderbirds produced were sold in California. Lee's job was to oversee the success of Ford sales at all of the dealerships in Los Angeles, Hollywood, and even all the way to Las Vegas. Lee's other duty was to promote Fords in the movie and television industry, by providing Ford vehicles to the Hollywood studios for "product placement," driver cars for directors and producers, and cars for notable actors seen in popular TV shows or movies then in production.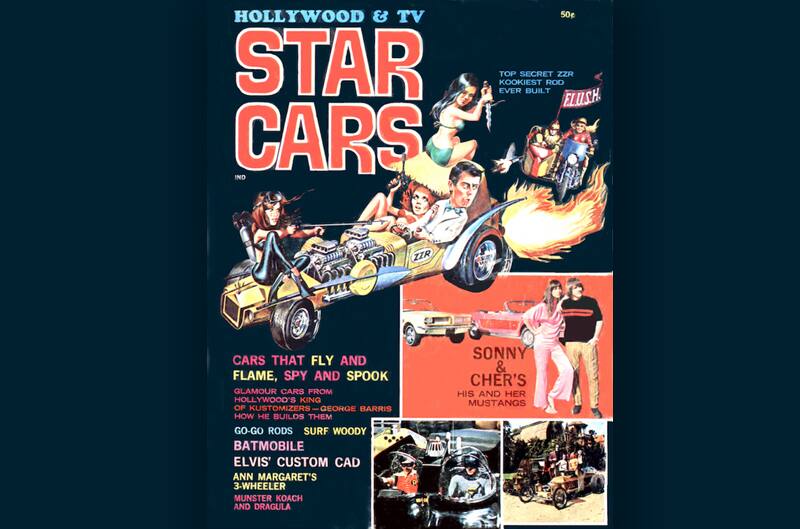 CALIFORNIA'S CAR CULTURE
It's no secret that auto manufacturers often looked to the California Car Culture for insight on market trends. In the 1960's, if you wanted to be noticed on the Los Angeles streets and freeways, you had to make your car stand out. In this state full of creative and imaginative speed and car-customizing businesses, many custom body shops would create a "one-of-a-kind" car for you, offering to change your grille, headlamps, roof trim, interior and even the color of your car to make it unique. Some of these body shops in the Los Angeles area included those run by the greats: George Barris, Gene Winfield, Dean Jefferies and Ed Roth -- all of whom were making major inroads into leading edge custom car design in Southern California. Local Ford dealerships such as Galpin Ford even offered a "Galpinizing" process to customize your car on-site when you bought it.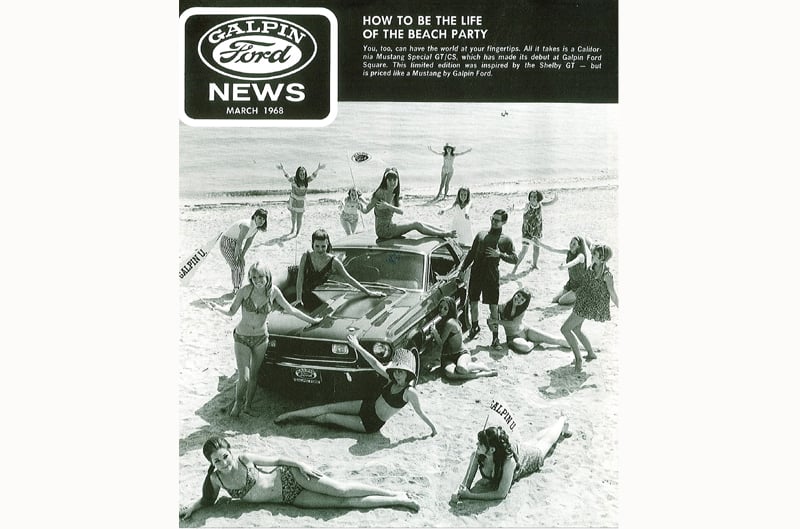 In 1966, Ford and Lincoln commissioned Barris, Jefferies and Winfield to take stock, factory Ford models and do wild customizing on them for the "Ford Caravan," which toured custom car shows all over the country. Ford knew the demographics of the people seeing cars like these in movies and TV shows, and from that could decide what custom touches would be a good direction to go for future production models. All automotive manufacturers quickly discovered that monitoring the So-Cal auto culture would help them make decisions on how to create new sales excitement for the 1967-68 model years. (And let's not forget the impact that Barris' "Munster Koach" and "Batmobile," or Winfield's "Reactor," and Jefferies' "Mantaray" had when they were all seen at the same auto shows! It was truly a time when Custom was King.)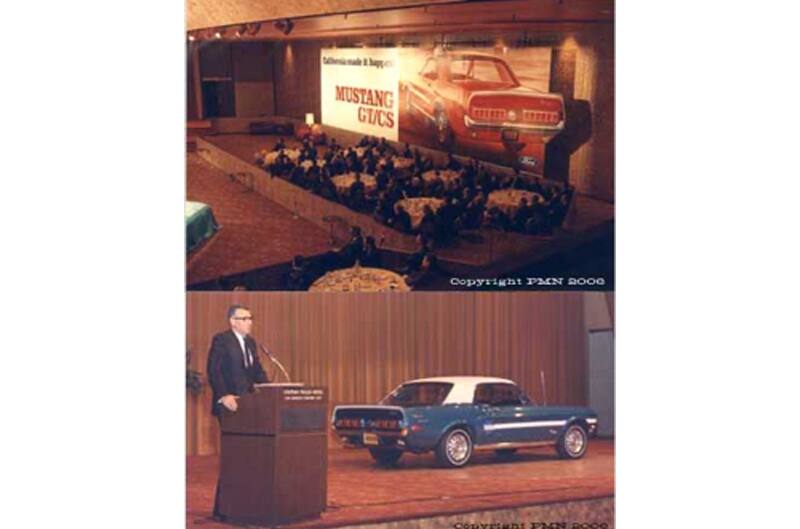 Hollywood and the So-Cal Beach culture brought even more wild ideas, such as the first use of fiberglass for body panels -- a side product of Malibu beach surfboards. This was a brand-new idea that offered new design flexibility which Ed Roth used for the first time on his 1960 "Outlaw" custom roadster. Other customizers were also getting into the new "Metalflake" paints and offering all sorts of wild paint jobs and stripes on cars. By late 1966, you'd see large numbers of custom cars driving down Sunset Boulevard and Van Nuys Boulevard all the way to the beach to show off their eye-catching creations. It was commonplace to see actors driving their own customized cars to and from the movie studios, too.
As a result, local So-Cal auto parts companies would make many of these custom accessories that you could bolt right onto your factory stock Mustang. These included everything from side scoops, grilles and taillight panels to valve covers and interior detailing, even flower-patterned vinyl tops! That meant California's influence on the customized Mustang craze in 1966-67 wasn't just from the 20 percent of Ford's total sales, but from the whole cultural impact that So-Cal was having on the youth market all over the country. And it was already having an effect at Ford Marketing. Very soon, it would lead to Californians getting their very own Mustang.
LITTLE RED
As part of Lee Grey's duties as district manager, he would make regular visits to the Ford dealers in the L.A. area. One of his more interesting responsibilities was to oversee Ford's interest in Shelby American's facility near the Los Angeles Airport (LAX). This included providing any parts that Carroll Shelby and his team needed for the production of the Shelby GT350 and GT500 Mustangs and Ford GT projects.
It was during one of Lee's visits to Shelby when he spotted a beautiful Candy Apple Red Shelby Mustang prototype coupe, nicknamed "Little Red." It had a 428 Interceptor engine with not one, but two Paxton superchargers shoehorned under the hood. This was Carroll's personal car created by his chief engineer, Fred Goodell. Fred's other job was to oversee the engineering on the Ford GT for the 1966-67 Le Mans competition.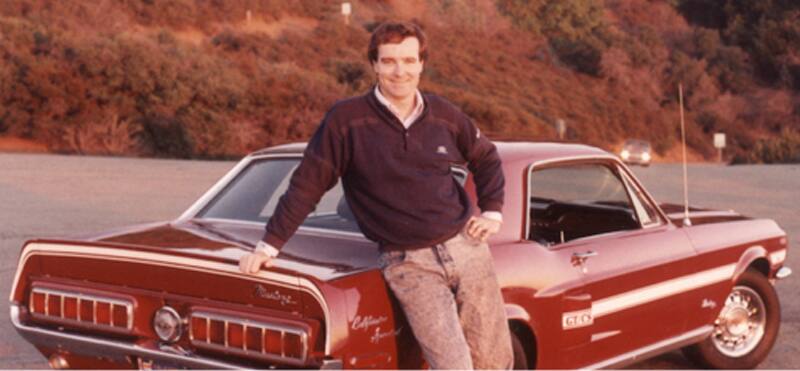 After Lee noticed Little Red sitting in the LAX hangar that housed Shelby's shop, he asked Carroll about it. Shelby tossed the keys to him, and told Lee that he could borrow it for "a couple of weeks." Lee was impressed with the car and the offer, so he started it up and drove it everywhere around L.A. and Hollywood to get reactions from the public. People would ask him, "Where did this come from?" and "How do I get one?" This kind of response was just the catalyst that Lee was looking for that could boost Mustang sales into bigger numbers for 1968. Lee's first thought was that perhaps Shelby could produce the fiberglass parts for Southern California Ford dealers to create their own customized 1968 Mustang coupes. But that idea would grow into something much bigger. Cars here are like fashion: Living and selling "in the now" is everything, and everyone will keep looking for something brand new.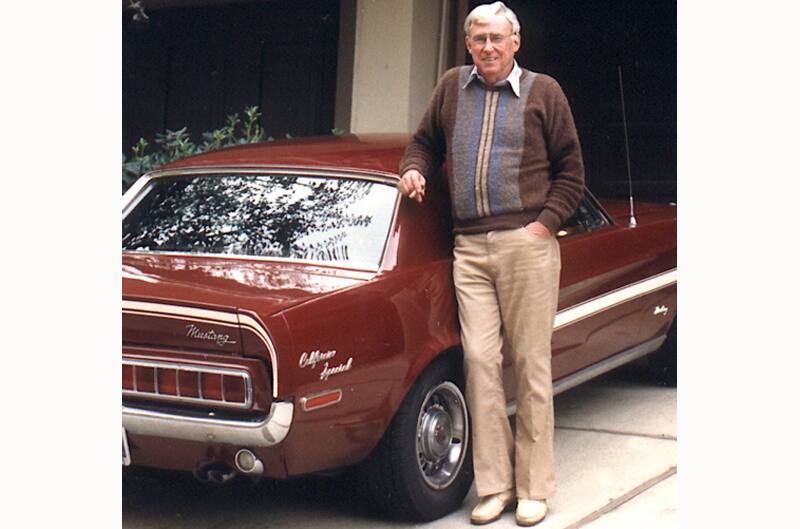 Lee's next move was to take Little Red to Ford's Annual Corporate Dealers' Meeting, held at the Century Plaza Hotel in Beverly Hills. After the meeting was over, he cornered Lee Iacocca and asked if he could show him something very unique in the hotel's parking lot. Iacocca said, "You have five minutes of my time." They both went out and looked over "Little Red," and it left such an impression on Iacocca that he had the car air-shipped to Ford's Design Center in Dearborn for a review in the fall of 1967.
BACK TO DEARBORN
Lee Grey's original idea for a Southern California custom Mustang was suddenly shipped off to Dearborn, and along with it the possibility of it becoming national Shelby-ized Mustang coupe. It just so happened that during the fall of 1967, Shelby American work at the LAX facility was also being moved to Dearborn. It would become "Shelby Automotive," under Ford's control for the production of the 1968-69 Shelby Mustangs (as well as the Gurney Cougar XR7-G, both facilitated by the A.O. Smith plant in Ionia, Michigan). A.O. Smith was a direct contractor for Shelby Automotive, and it was primarily an automotive plastics plant that could kick out mass amounts of automotive-grade fiberglass. Up until 1967, the company was producing Corvette bodies, and before that they were making station wagon bodies for both Ford and GM. This new resource for Shelby opened the door for new possibilities such as a custom Mustang made just for California.
As the idea kept evolving, the Ford Design department took a long look at Little Red and determined it would make a great "coupe only" Mustang variant for national sales in the 1968 model year. It would be called the "Mustang 350," with Shelby GT side scoops, quarter-turn hood pins, and a T-Bird taillight panel. It also included a black vinyl top and a '68 Mustang C-Stripe with a "350" number integrated into the stripe. That nomenclature idea was quickly dropped, and replaced by the "Mustang GT/SC, for "Sport Coupe" concept, which again, was intended for national sales.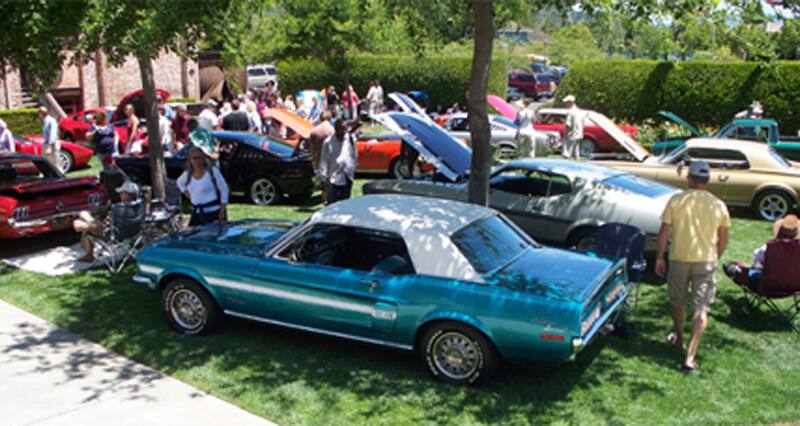 But just as Lee Grey's California-only Mustang idea was headed for national sales, Iacocca stepped in and reminded fellow marketing and sales executives at Ford that with the sales clout of California accounting for 20-25 percent of all Mustangs sales, California Ford dealers needed their very own special-edition Mustang. This was the beginning of Iacocca's vision of producing a series of regional and special edition Mustangs that would prove very viable in the coming years. So it was this "California Special" Mustang GT in 1968 that helped establish Ford's "California Design and Marketing Office" which for more than a half-century now is still influencing the design and marketing of the Ford Mustang to this day.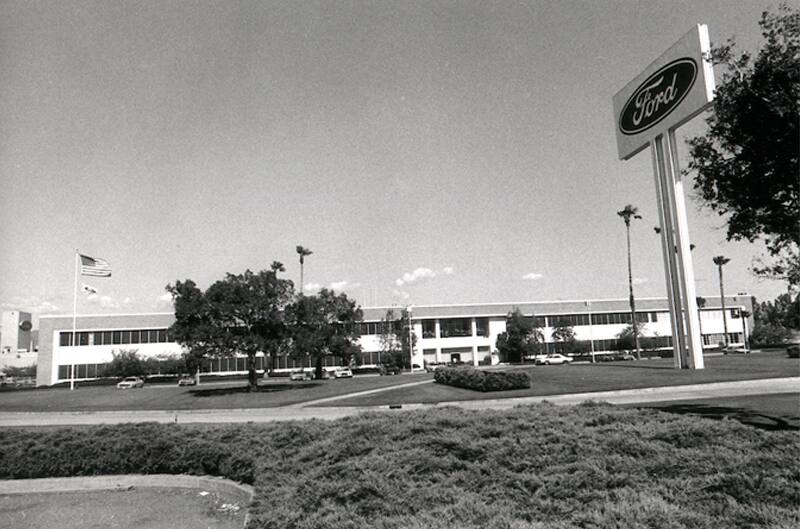 As it turned out, Ford's decision-makers allowed California to have its own Mustang and handed the entire initiative over as a "California-Only" project. These GT/CS Mustangs would be built only at the San Jose Ford Assembly Plant, and all advertising and promotion had to be provided locally by the Ford Dealers Advertising Fund (FDAF) within California. Blueprints for the "California-Mustang project #ER-1706" were quickly drawn up in December of 1967 at Shelby Automotive, and all unique fiberglass parts, plus the grille and taillight backing plates, were quickly made by the same plant that was building parts for the 1968 Shelbys at A.O. Smith. Other special parts such as the hood pins and retainers, and the "California Special" side script badging was made in So-Cal by ACSCO. Fog lights made by Marchal in France and later, Lucas of England, were shipped to the San Jose Plant that had been building Mustangs since late 1965.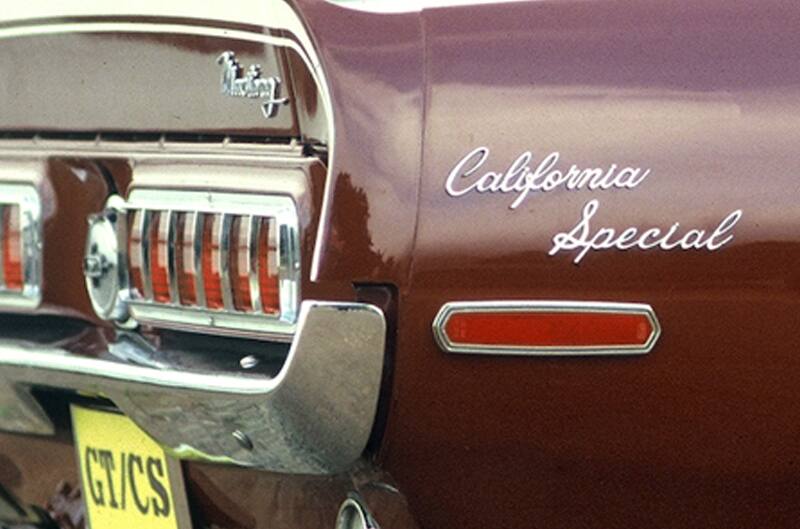 The 1968 Mustang GT/CS was produced at San Jose between January 18 and July 31, 1968. A total of 4,118 were built, and of that number 251 were shipped to Colorado by rail through an agreement with the Denver Ford dealers to become the Mustang HCS (High Country Special), a continuation of the 1966-67 Mustang HCS program. The 1968 GT/CS did not meet the goal of 5,000 units sold, so late in the spring of '68, GT/CS Mustangs were delivered to other Western districts, including Seattle, Salt Lake, Phoenix, Oklahoma City, Dallas and Houston. A few were sent to the Vancouver and Calgary districts in western Canada.
The '68 Mustang GT/CS was becoming "just another used car" by the early 1970's, but it was when the Mustang hobby really took off in 1978 that it was noticed as a collectible, even though the car's full historical impact was yet to be discovered and appreciated. In 1989, I wrote and published a book to bring this history to light. I also established the "1968 GT/CS Registry" between 1985 and 2011, to both chronicle production data on these Mustangs as well as to recognize and appreciate California Special owners who told me hundreds of amazing stories about their adventures with their GT/CS Mustangs. Market values of the Mustang GT/CS began steadily increasing, and the collectability of my sold-out 1989 book was so high that I decided to produce a larger, hardbound edition (Mustang GT/CS Recognition Guide and Owner's Manual) in 2011, which has also sold out. With Ford continuing the product legacy of the Mustang GT/CS, collector interest remains high. Here's how that happened:
REPEAT PERFORMANCE
Fast forward 38 years, from 1968 to 2006. The S197 fifth-generation Ford Mustang was about to begin its second year of production and a special design group known as "Ford Vehicle Personalization" (or FVP) was formed. The intent of FVP was to design and produce a series of limited-edition parts and unique packages for Ford's lineup of cars and trucks (such as the Pony package offered on the 2005 Mustang). The group was also assigned the task of developing the first "GT-Appearance" Mustang, and had met to toss around several ideas for a Mustang GT variant.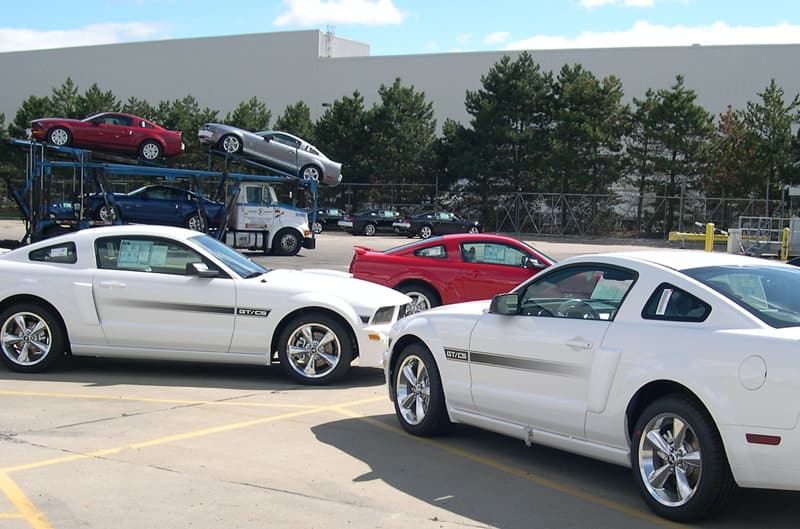 The GT/California Special concept was suggested, based on the original 1968 edition. Since the 1968 GT/CS was a California-only project, its history wasn't widely known, so photos of the '68 original were passed around, as well as a copy of my 1989 edition of the "1968 Mustang GT/California Special Recognition Guide and Owner's Manual" to refresh the team's familiarity with the car. Mark Wilson, the manager of the FVP team, held up my book in a meeting and suggested, "Let's do this again!" With the ongoing spirit of California car culture still a factor at Ford, and the reminder that the GT/CS still had a very strong following over the previous 28 years in the Mustang hobby, the idea got the green light. So a late-model version of the GT/CS easily qualified for the initial two-year "GT-A" program for 2007 and 2008 (with many years to follow).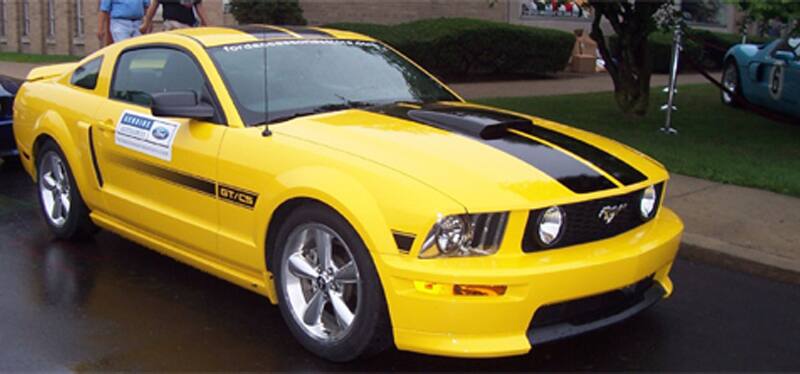 The next step was to develop concept sketches and a parts wish list to be reviewed by the other members of Ford's product development team, which included marketing, purchasing, finance, program managers and factory line directors. That's not an easy process, but in this case one that worked out well, due to the perseverance and vision of everyone involved to bring the GT/CS back into production.
After the computer renderings were approved, a full-sized clay mockup was formed at Roush Engineering. It included many features that made it into production (and a few that, unfortunately, did not -- such as side skirting, blacked-out hood, a ducktail spoiler, and upper side scoops). An interesting side note is that the original front fascia had included an integrated spoiler design (at the bottom sides) as a possible re-use for a proposed 2007 Boss 302 that was once considered, but didn't see production until much later.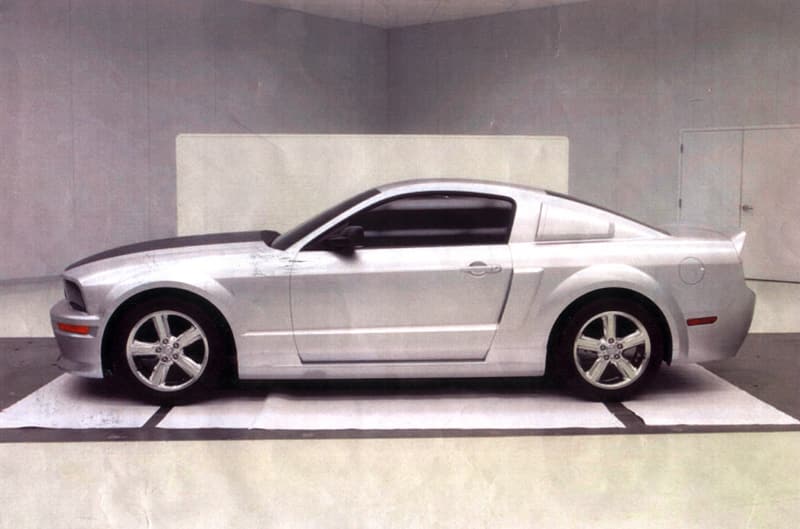 A prototype 2007 Mustang GT/CS was built, named the "Yellow 515 Test Car," that included pre-production prototype parts. It became a favorite driver car for the GT/CS Design Team, and appeared in Ford's "Mustang Alley" at the Woodward Dream Cruise on August 21, 2006. When the Shelby GT development program began, the Yellow 515 car was given double-duty as the test car for the Shelby GT.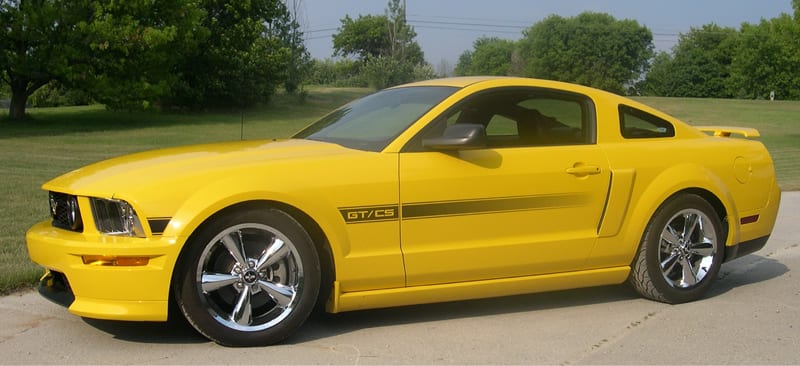 The 2007 Mustang GT/CS production began on June 2, 2006, at Ford's AAI Plant in Flat Rock, Michigan. The new cousin to the late-model GT/CS would be the Shelby GT, which began production on December 4, 2006, also at the AAI plant. After the initial build of the 2007-09 GT/CS Mustangs, production was continued for the 2011-14 and 2016-20 Premium GT Mustang model years, to include the GT/CS package.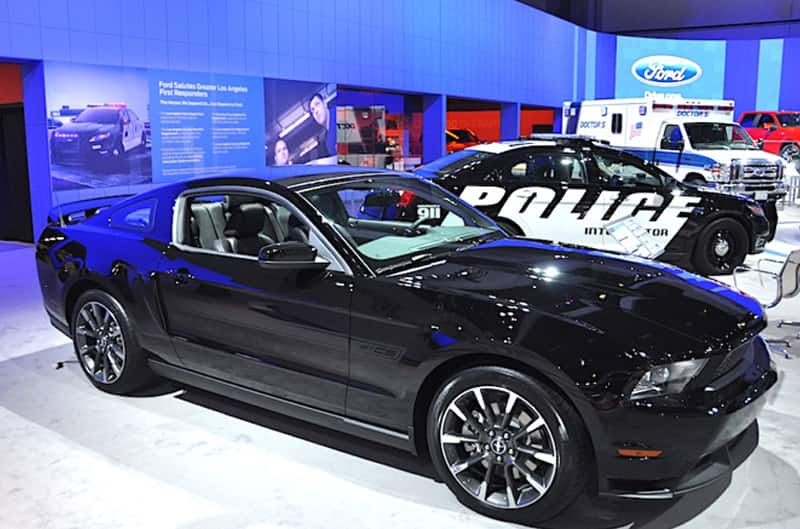 So how does a late-model GT/CS owner feel the heritage of the '68 version? It's simple: "The spirit is Shelby, but the feeling is definitely California," no matter what year you own or who you talk to. For me, owning and driving a 1968 Mustang GT/CS for 400,000 miles in California was an incredible experience. It's not just driving a Mustang, but its defined by all those iconic locations you take it throughout California: the beach in San Diego; the L.A. theme parks; the snowy Sierra Nevada mountains; Highway 1 along the coast; Mulholland Drive and Sunset Boulevard in Hollywood . . . it's about the emotion of capturing that California spirit and feeling from those custom-car days, as well as the sheer excitement of Shelby American's legendary engineering at LAX.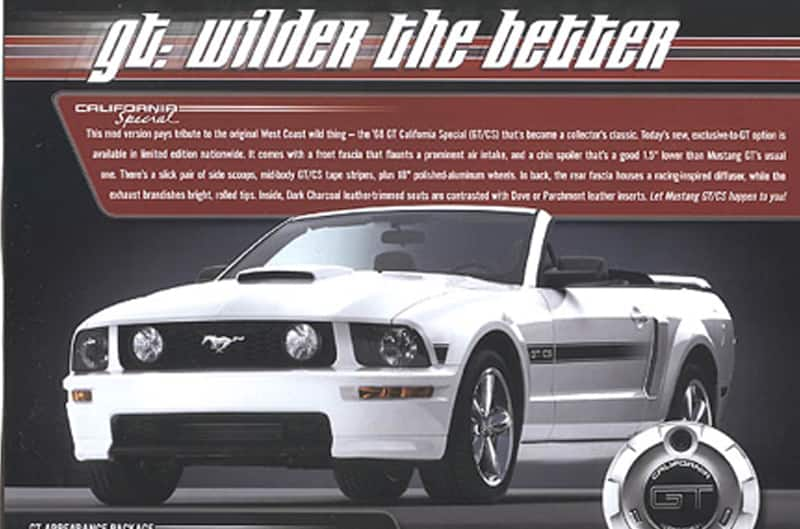 As I've said, cars are like fashion; it's what you wear on any given day that gets you noticed. GT/CS stripes on your Mustang evokes those same feelings and experiences from both California's custom car culture and Shelby American's high-performance reputation. If you own a GT/CS of any year, know that "there's a little bit of Little Red in every GT/CS," no matter in which state you bought it and drive it. Owning and driving a Mustang California Special is to own and drive a cool piece of Mustang's colorful history. And because the GT/CS is rooted in California's rich automotive heritage of style and performance, that "California Feeling" always goes along for the ride!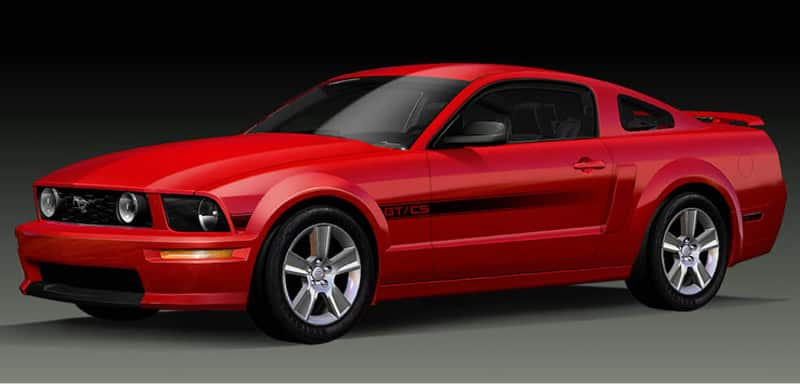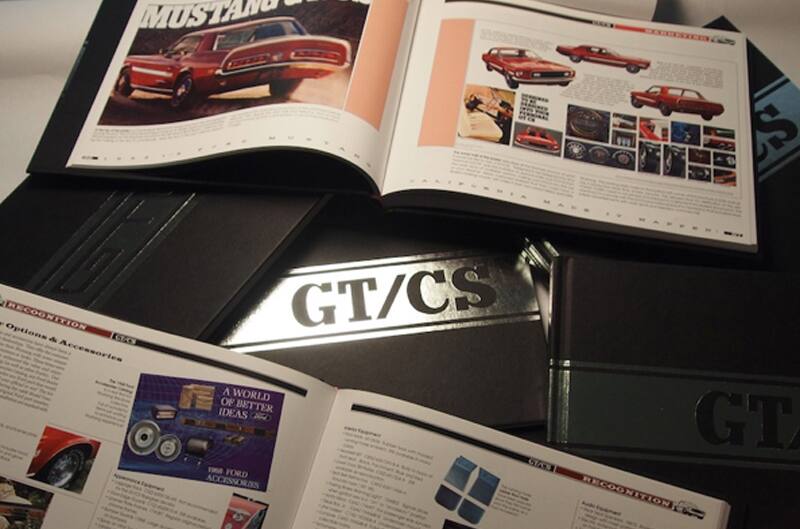 FORD PERFORMANCE PHOTOS / COURTESY PAUL M. NEWITT