EDITOR'S NOTE: Regular visitors to the Enthusiasts section of FordPerformance.com will likely recognize the name Jeff Burgy. That's because Burgy has contributed countless "Quick Look" photo galleries from car shows as well as dozens of feature stories for our Enthusiasts Newsroom over the years. Beyond his editorial and photographic contributions, people in the Ford hobby also know Jeff Burgy, as he was the co-founder of the longstanding Shelby American Automobile Club's Motor City Region club (otherwise known as SAAC-MCR), and has been a key player in the Shelby world for decades. His other classic Ford cars have also made him a known entity in Thunderbird and Mustang club hobby as well. When we heard that Jeff was celebrating a quarter of a century with his hand-built 289 FIA Cobra replica, we just had to know more about it. Although Jeff travels to car shows and events across the country as a Ford superfan, living in Florida affords him an opportunity to enjoy his Cobra the way it was meant to be enjoyed – out in the open air on a sunny day. Below, Jeff explains his relationship with his little Cobra over these past 25 years, along with some specs and a delightful photo essay. Enjoy: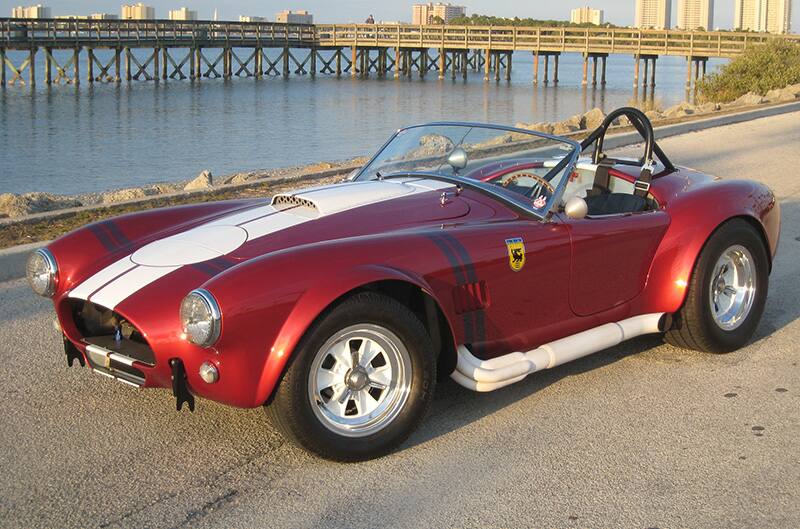 I have loved the Shelby Cobra since the first time I saw one. I owned four Shelby Mustangs in the 1970's, and dreamed about one day "upgrading" to a 289 Cobra. An original Cobra was always out of reach for me, so I started investigating Cobra replicas. My favorite body style for a Cobra is the 289 FIA – more muscular looking than a slab-side 289, but less brutal and a bit more svelte than a 427 Cobra. I selected ERA in New Britain, Connecticut, to build my dream car. I was their first customer to order a 289 FIA, and I received the first "production" FIA from ERA.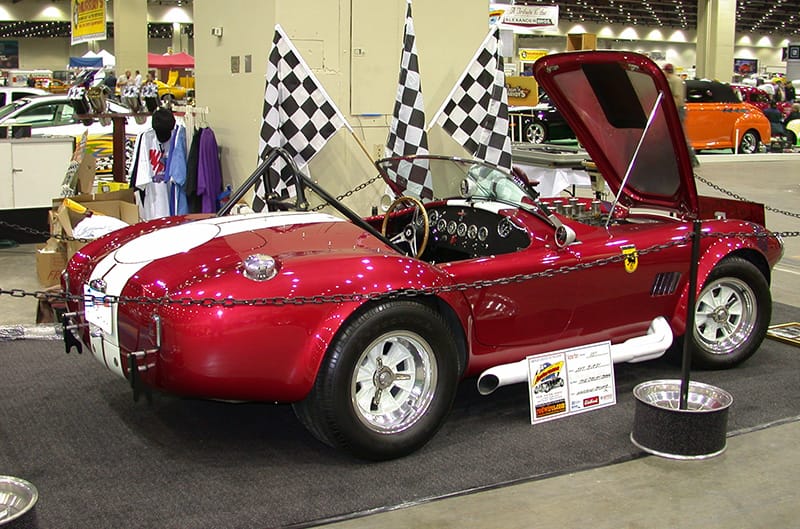 I ordered my car as a roller with the body mounted on the frame, and with the brakes and suspension in place. I made three trips to New Britain while my FIA was under construction, and was able to make some changes to my car that likely would not be possible once ERA got their FIA production line process locked-in. I ordered my car at Run n' Gun back in 1992, and took delivery in December of 1995. I finished the car and fired it up for the first time on July 4, 1997. ERA invited me to display it at the Carlisle Kit Car show in May 1997, where we had to push it into the display because it was not yet a running car.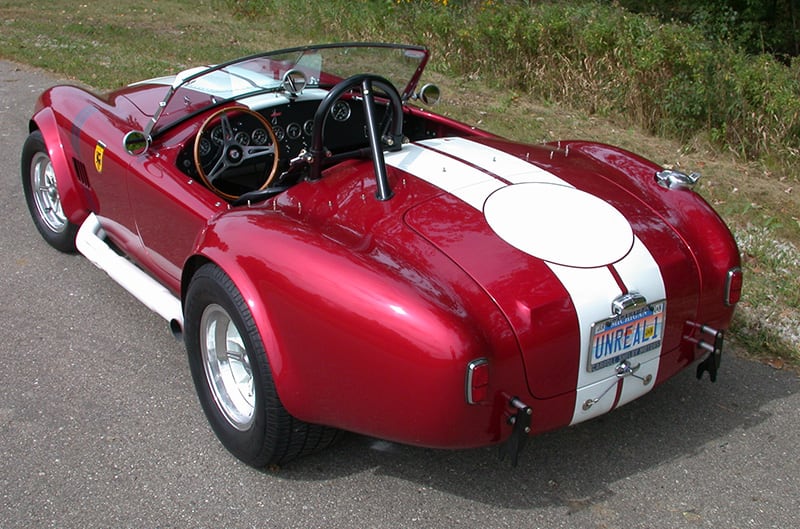 alt="cobra rear three quarter from driver side" Here are the main features of my ERA 289 FIA Cobra replica:
--- 289 FIA body with 427 S/C features including side pipes, LeMans gas fill in rear quarter, riveted hood scoop
--- Roll cage by Galbraith Weldcraft in Livonia, MI. Roll bar combines front and rear bracing with additional cowl bracing
--- Windscreen laid-back like a comp Cobra, Shelby R-Model tach and speedo, six-point harness system, Halon fire system
--- BOSS 351 Cleveland engine with Weber 48 IDA carbs, roller-bearing full-manual C4 transmission with 289 Cobra shifter
--- Ford Mustang Laser Red paint with White Pearl Racing Stripes and Roundels, Chameleon Blue Nose Stripes
--- PS Engineering FIA wheels, 8-inch and 10-inch, polished rims with centers painted White Pearl, Stainless Steel knock-offs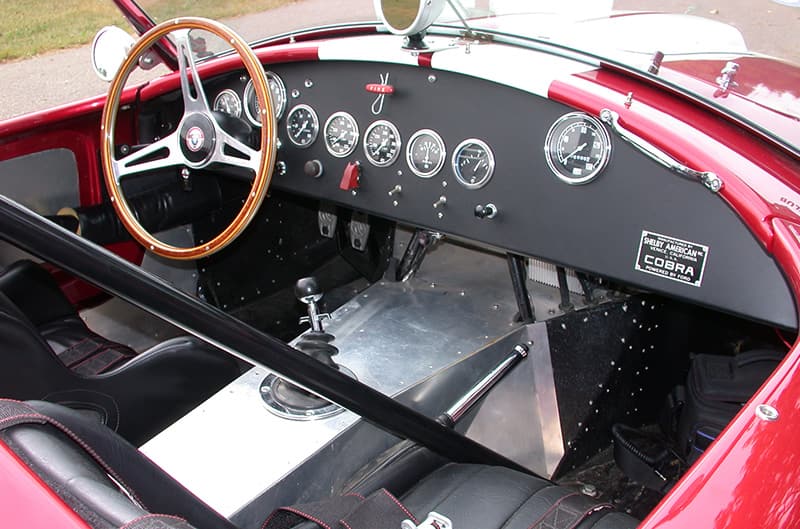 My ERA 289 FIA Cobra replica has won many awards, including "Best Cobra Replica" three times at National SAAC Conventions, "Best Paint" at the SAAC-MCR Show n' Go, and "Best Handmade Sports" at the Detroit AutoRama. It was proudly displayed at Ford Motor Company's 100th Anniversary show, along with my 1957 Thunderbird and 1965 K-Code Mustang GT convertible.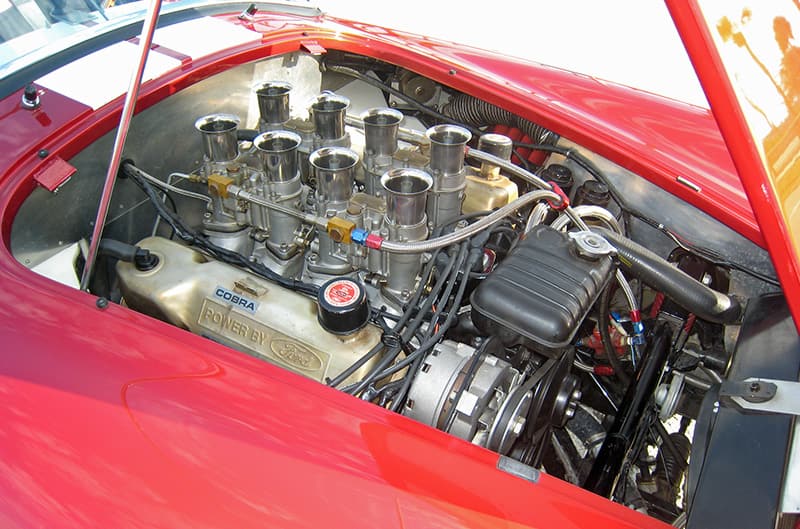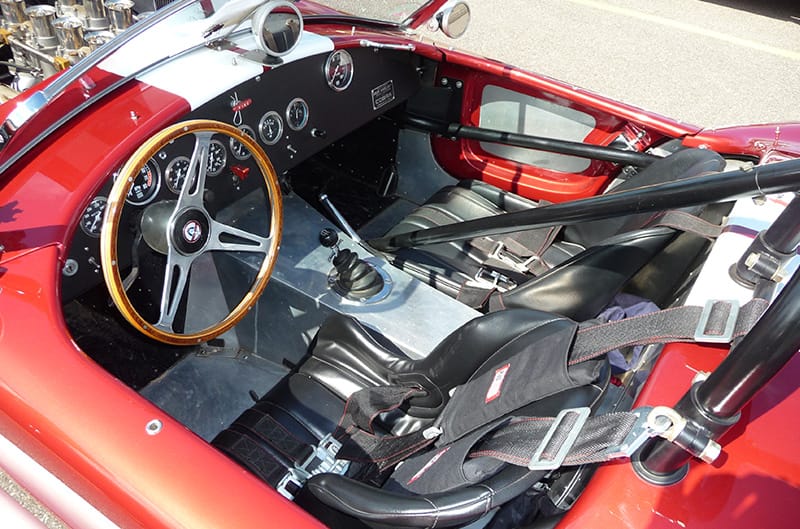 FORD PERFORMANCE PHOTOS / COURTESY JEFF BURGY