ORLANDO, Fla – Fans of classic Mustangs know that these machines still carry nostalgia from the era when they first left their mark. That nostalgia brings value — especially for the rare performance versions — which can leave some owners hesitant to drive their high-end classics. For those who want classic styling fused with modern conveniences and drivability, there are the restomods.
While many shops can modify classic Mustangs, Tom Scarpello created Revology Cars solely to build classic Mustangs replicas with current engineering and manufacturing processes, updated underpinnings, and modern performance and features. If that name sounds familiar to longtime Ford fans, Scarpello was once the Marketing & Sales Manager for Ford's now-defunct Special Vehicle Team during the era that delivered Cobras, Terminators and Lightnings.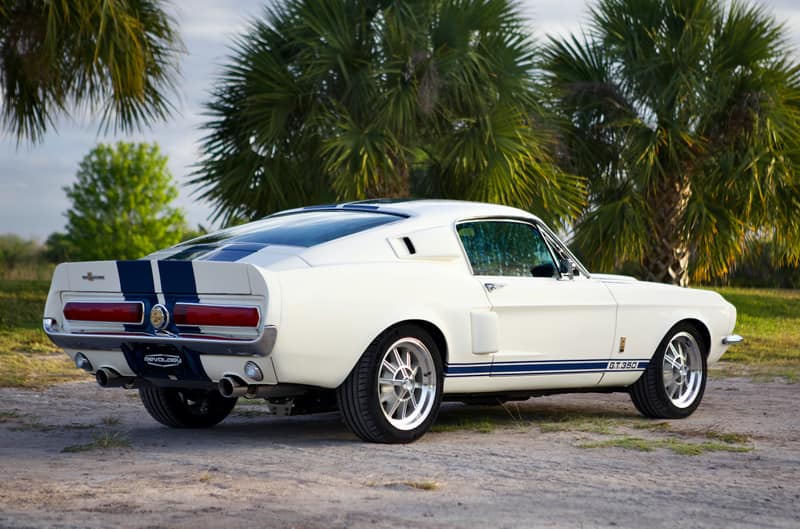 "SVT was special for a number of reasons," Scarpello explained. "I love cars, so the opportunity to work with like-minded car people, backed by Ford's resources, was truly incredible. We created a lot of very exciting, truly special vehicles which go beyond just transportation; they have a deeper meaning to people. Today, when I go to car shows and meet people who treasure their SVT products that were designed and built when I worked there, I feel special to have been a part of that."
Back in 2014 the Ford Special Vehicle Team was combined with Ford Racing and Team RS to become Ford Performance. For many enthusiasts, however, the vehicles of the SVT era still hold a special place in their hearts. Naturally, Scarpello has fond memories of that time as well.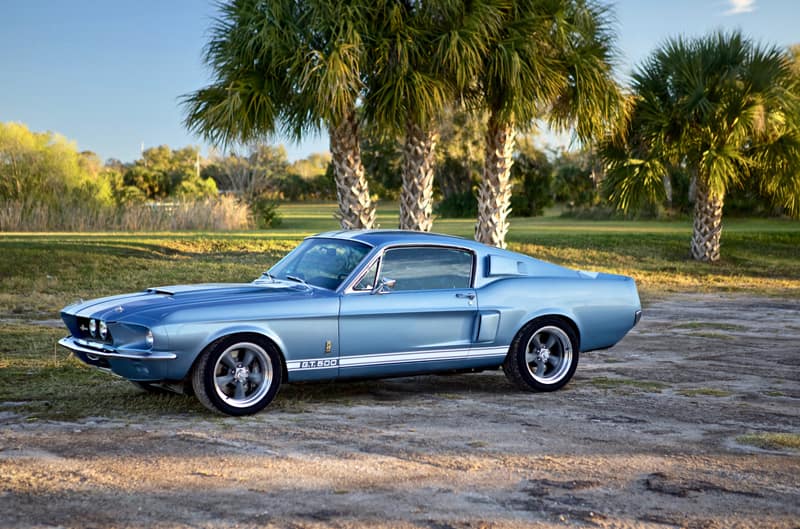 " . . . The burnout at the launch of the 2003 SVT Mustang Cobra at the Chicago Auto Show was one of the best; you couldn't get away with that today," he reflected. "That launch was very special because the team had done an amazing job with that supercharged vehicle program, against the odds."
As just one part of a long career in the automotive world, Scarpello's time in the SVT skunkworks taught lessons that would serve him well in his current endeavor.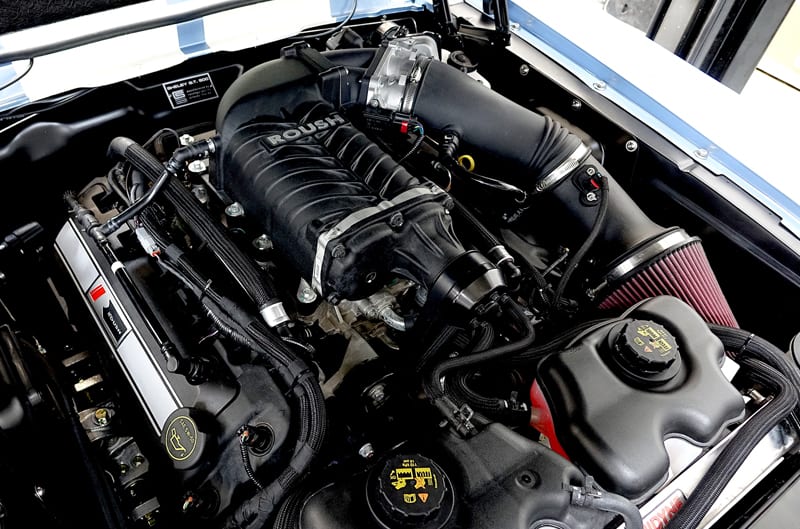 "We were allowed to run the business with a high degree of autonomy, including product content and positioning, marketing and distribution," he said of his SVT days. "In my role I had the unique opportunity to run a business unit, which was great experience, and which has served me well in my later career, including with Revology Cars."
The idea of building vehicles with that unmistakable classic styling that would be just as enjoyable to drive as their modern counterparts had long been brewing in his mind. As the times caught up with his concept, Scarpello created his company.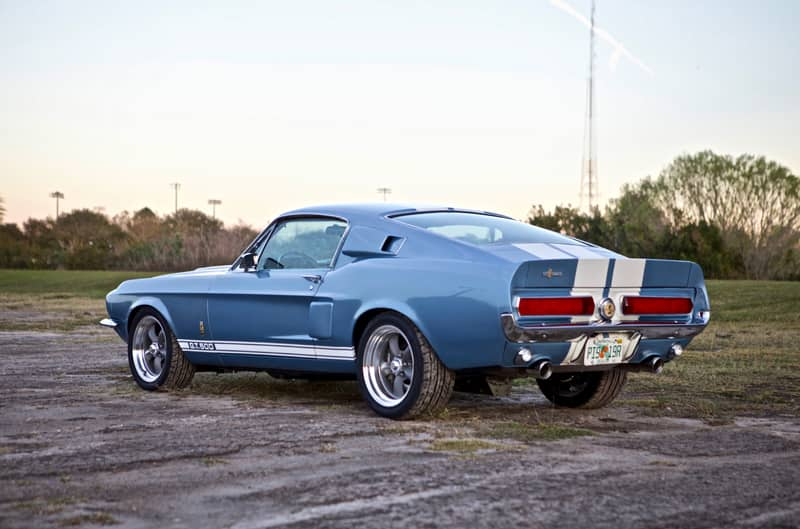 "I had been tinkering with modern tech in vintage cars since the early '90s, because I thought it was cool," he explained. "However, people thought I was nuts. You have to remember, back then everyone was focused on originality, numbers-matching, etc. Somewhere along the line, things changed. The restomod movement happened. I saw people showing interest in what I was doing, and I thought, 'Hey maybe there is a business there'."
It turns out there definitely was a business case for modernized classic Mustangs. Since its debut back in 2015, Revology created more than 50 "new" Ford Mustangs. The company's first prototype was pushrod-powered, but production machines were launched with Ford Performance Coyote 5.0-liter crate engines.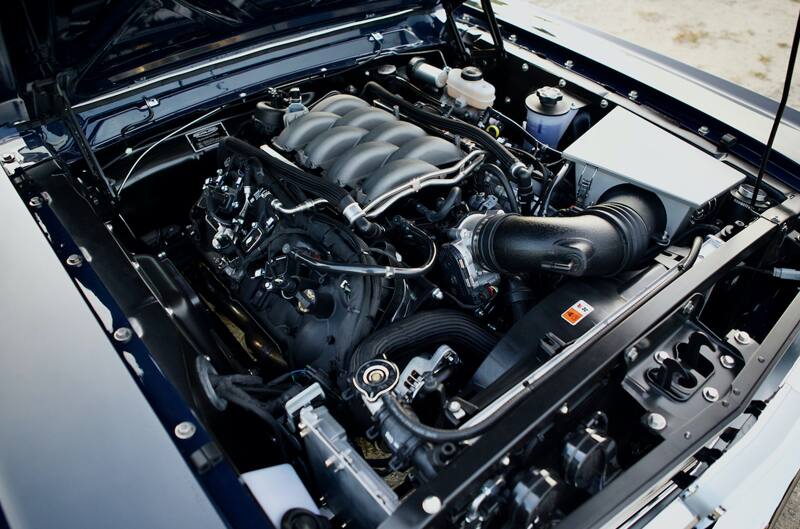 "At Ford I learned how to solve problems," Scarpello said. "Ford people are great at finding solutions to problems. There is a mindset there of just getting things done with very Midwestern values — work hard, be honest, and things will be O.K. I learned how to understand what customers really want; i.e.: what they value and what they don't. Getting the value equation right is critical.
"I learned how to find the expert and listen to him or her. An automobile -- particularly a modern one -- is way too complex for any one person to be an expert in. People spend their entire careers on things like door handles; there are some amazing door-handle guys out there. If you have a door-handle problem, nobody can help you but that guy."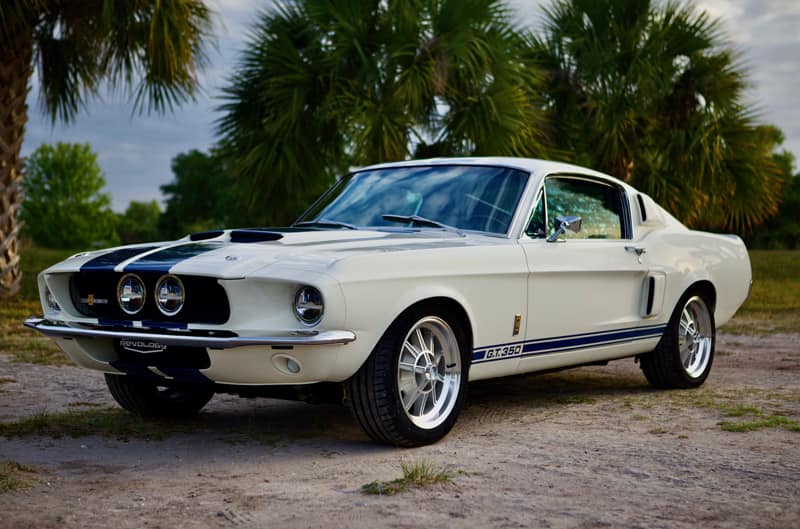 Scarpello's appreciation for factory engineering carries over into the production of the Revology Mustangs. Many of the components used in these cars were created for the original equipment manufacturers, so he knows they are reliable. In particular, he also can't speak highly enough about the Coyote engines, saying that their level of performance and value is impossible to recreate for what these engines cost.
"Although we do build restomods, we have the capability to build an entire car from scratch," Scarpello said. "We are the first company ever licensed by Ford to build a new, reproduction Ford. We designed the Revology Mustang to comply with Federal legislation that was passed in 2015. It allows up to 325 new 'certified replicas' to be produced per year, and as soon as NHTSA issues the regulations, we will be building brand-new, turnkey vintage Mustangs with modern technology.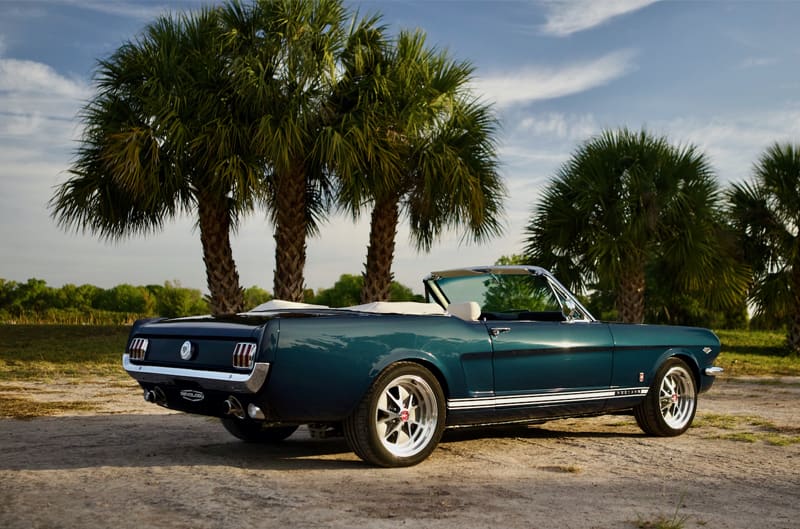 "Meanwhile, our restomod Mustangs get the benefit of all of this development work. It is notable in the performance, reliability, drivability, craftsmanship, and overall refinement of our cars -- a level way beyond that of a typical restomod. The 1965-68 Mustangs with modern tech are all we do. We have built more Coyote-powered vintage Mustangs than anyone. We recently delivered unit #55. I don't think anyone has built 55 consecutive 1960s Mustangs since Ford did back in the 1960s."
While many fans of those '60s cars are purists who like to see the originals preserved, some of those same enthusiasts were quick to embrace the idea of a replica with a modern drivetrain and options like power steering, air conditioning, Bluetooth audio, and more.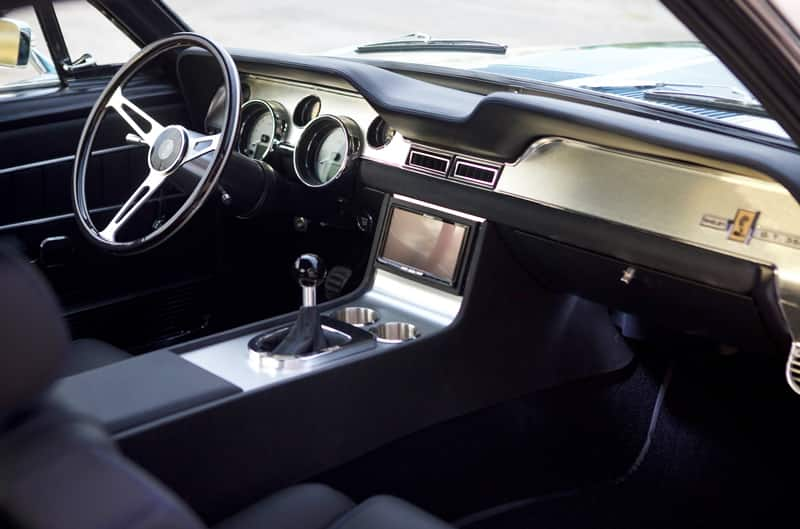 "Actually, the Mustang collectors accepted our cars pretty early on," Scarpello said. "There are some holdouts, sure, but if you are objective, you can't argue with the facts. These cars are way better built than the originals; they're reliable, and fun to drive. Many of our best clients are traditionalists."
Along the way, Scarpello's company has grown exponentially in the past five years, and the whole time he and his employees continue to refine the way these cars are assembled. From tweaking components for a perfect fit to adding welds or braces to the chassis to improve NVH characteristics, the evolution of Revology's cars is geared toward building the ultimate vision of a classic Mustang.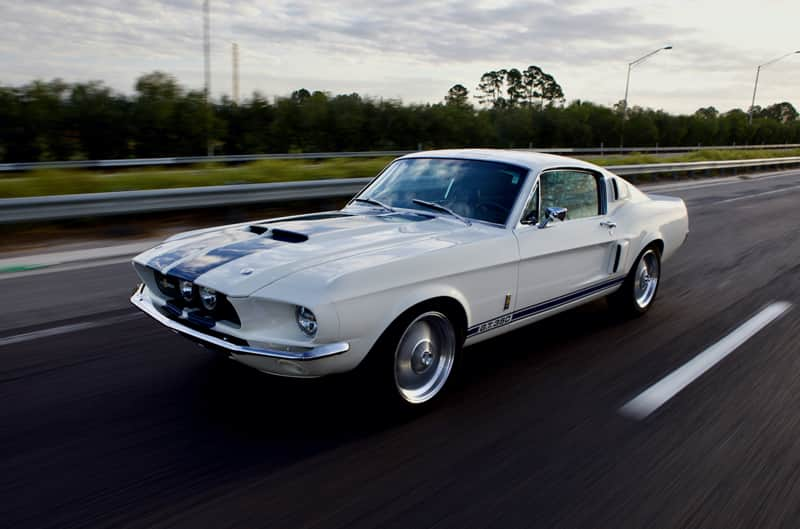 " . . . I have gotten into things I couldn't have imagined when I was at Ford," Scarpello said. "We build the entire car -- from the unibody to final assembly -- so I've had an opportunity to go deep in all areas of vehicle design and assembly. I've learned a lot on the business side as well. At Ford, we had finance, HR, legal, and a host of other functions that I sort of took for granted. Supply Chain Management people are the great, unsung heroes of the car business. Nobody ever hears about them, but if they make a mistake, everything stops. A lot of people in a lot of different areas have to do a lot of things to make a car company go."
While Revology currently offers seven replicas — including the 1966 Mustang GT Convertible, 1966 Mustang GT 2+2 Fastback, 1966 Shelby GT350/GT350H, 1967 Shelby GT500, 1967 Shelby GT350, 1968 Mustang GT 2+2 Fastback, and 1968 Mustang GT 2+2 Fastback R Spec — the company's latest effort is selling many of the custom engineered parts it uses in these cars directly to consumers. These bits include all the necessary gear to swap in one of the Ford Performance Coyote crate engines to something as simple as a floorpan reinforcement panel. All the parts are proven on the Revology vehicles, and include instructions born from the experience of creating these cars.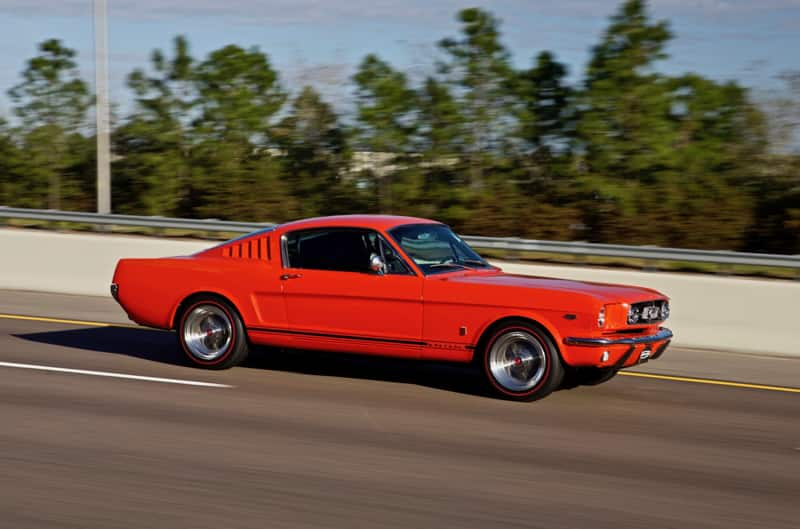 "We created Revology Performance to give Mustang owners a way to build their ultimate Mustang restomod, leveraging the design and engineering work we had already done," Scarpello said. "With Revology Performance, builders can get parts that have been proven in our production applications. Simply put, they fit, they work, and they last. Revology Performance parts are for people who are building a car they plan to keep, not to flip at an auction. They are going to drive it and they want it done right."
As of this writing, the company has plenty of cars on order and is pushing its new parts program, but who knows what the future has in store for Revology?
"I was well-trained by Ford's public relations folks, so all I'll say is that, 'We don't discuss future products'," Scarpello joked. "I will say that right now we are 100-percent focused on building the best 1965-68 Mustangs and Shelby GTs in the world. We will, of course, add new products someday, but we will do it when we are ready."
For more information, visit: www.revologycars.com; for parts, check out: https://shop.revologycars.com/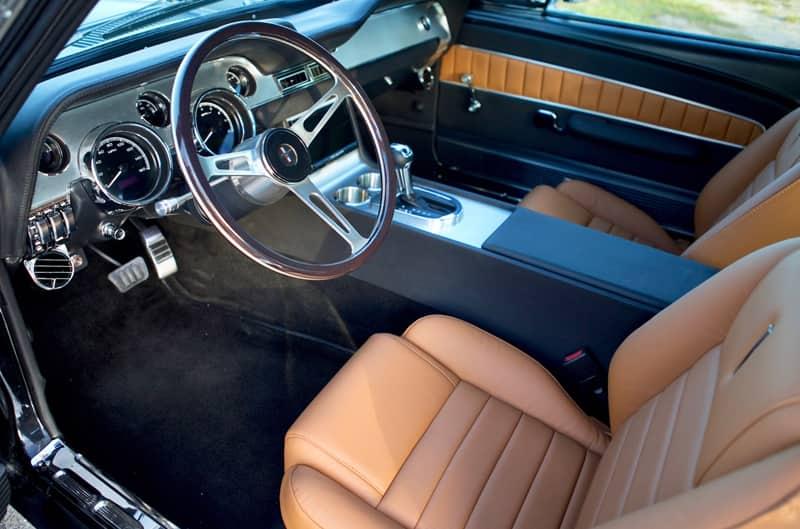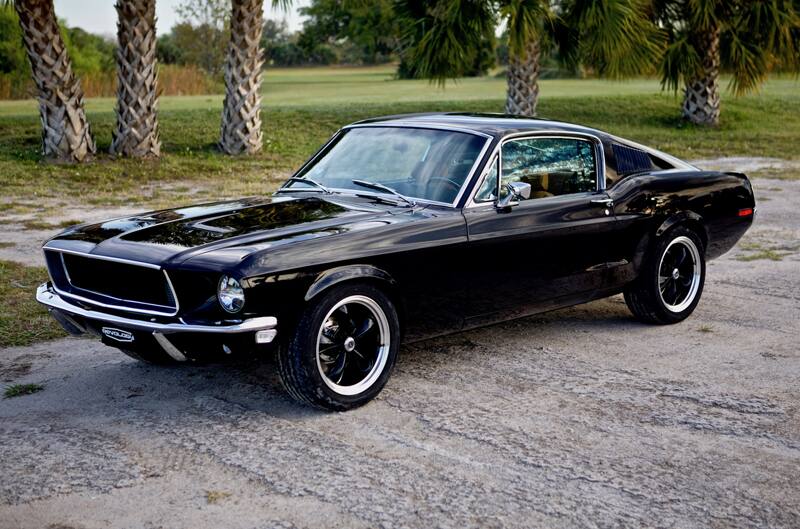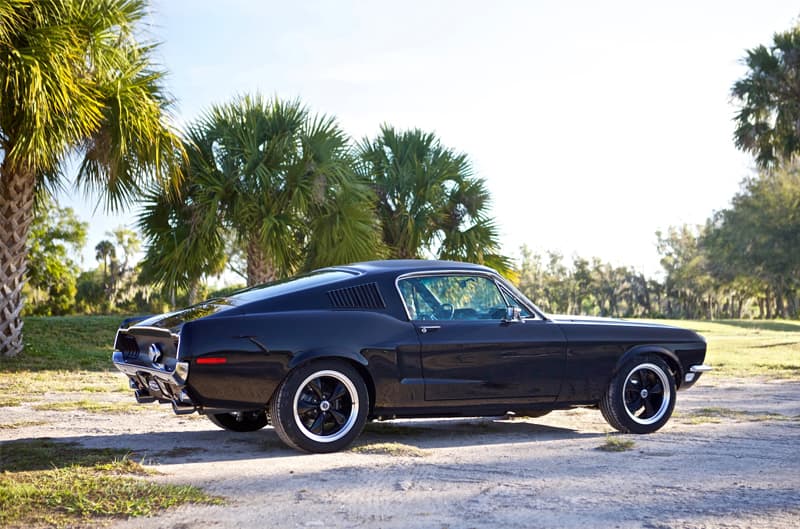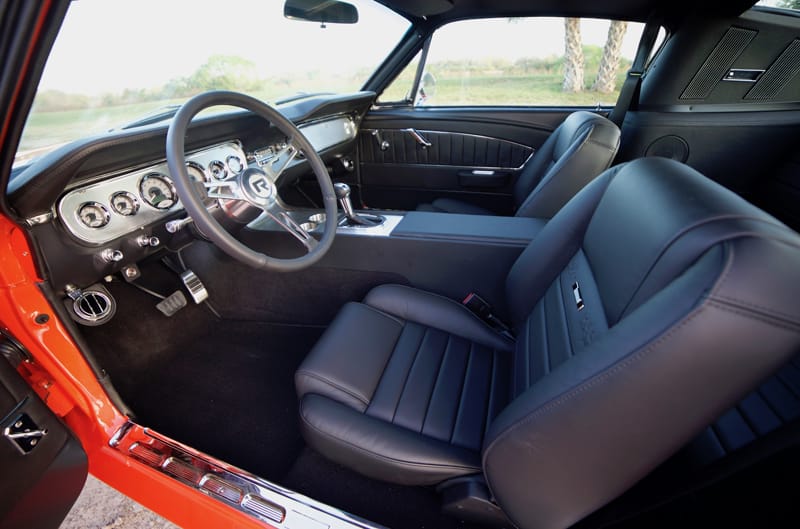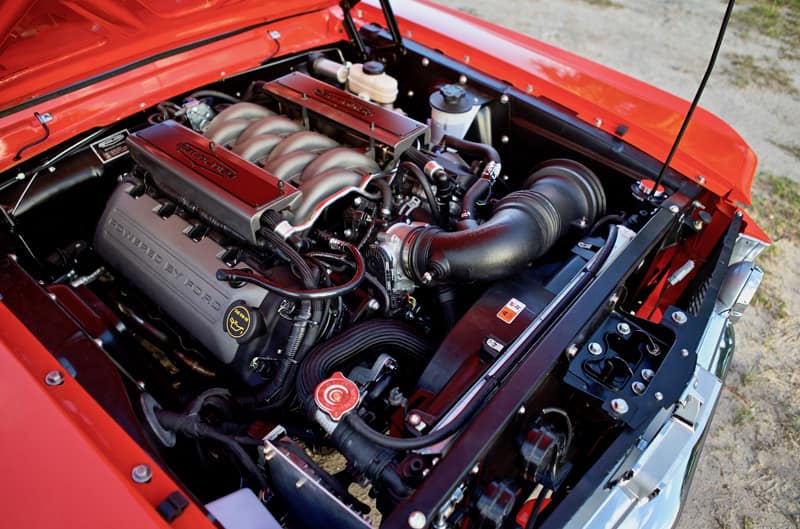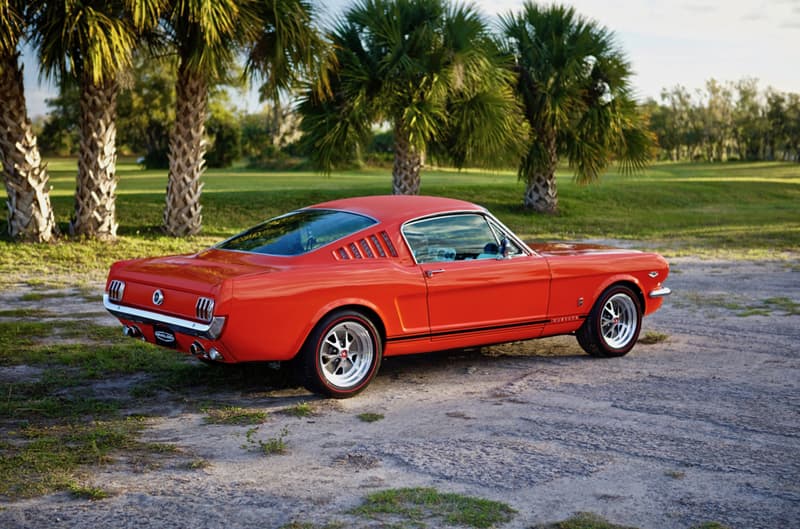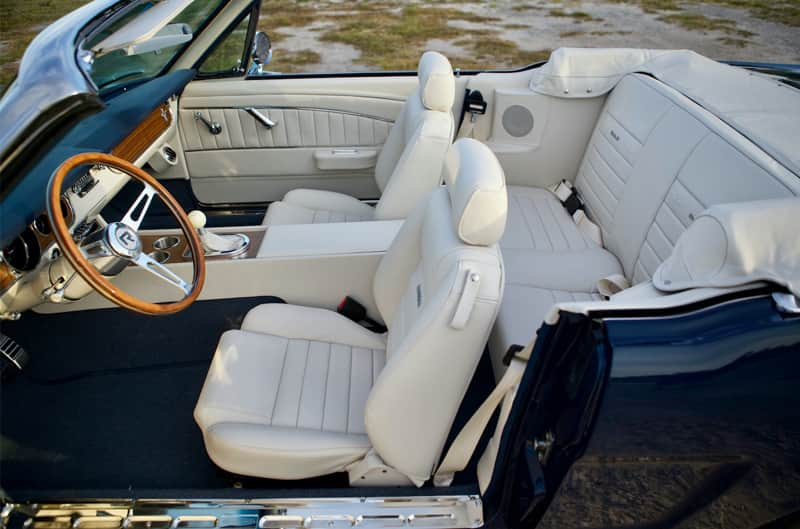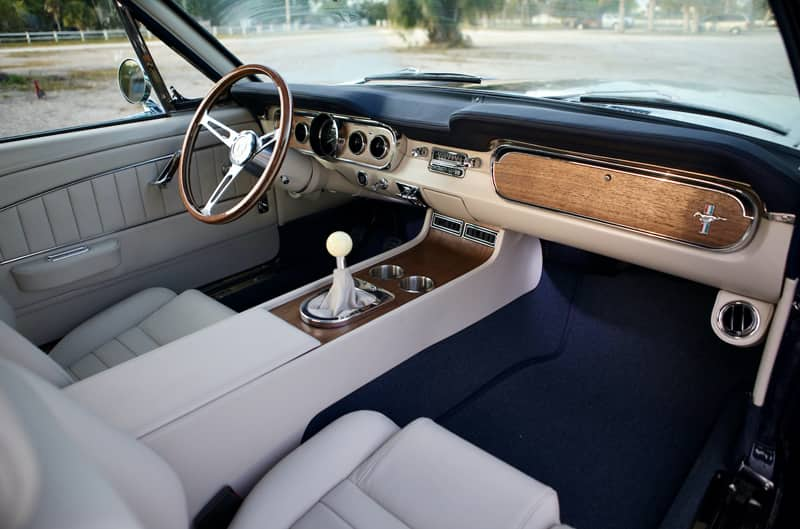 FORD PERFORMANCE PHOTOS / COURTESY REVOLOGY CARS