CHATTANOOGA, Tenn. – This is the story of a big Ford victory at the inaugural Chattanooga TT during the Chattanooga Motorcar Festival in October of 2019. And what Ford vehicle do you suppose scored the Overall Fastest Time atop a talented and power-packed racing field that included an IndyCar, 2 Lola T70s, 2 GT40s, a Cobra, 2 BMW CSLs, a Lotus Super-7, various 911s and other Porsches, and even NASCAR driver Bill Elliott himself in a 1970 Boss Mustang?
A 1972 Capri.
Well, it's not just any Capri – it's a former Trans Am race car driven in the 1973 season by the legendary Sam Posey and team owner Harley Cluxton, featuring a rare, Weslake Essex V-6.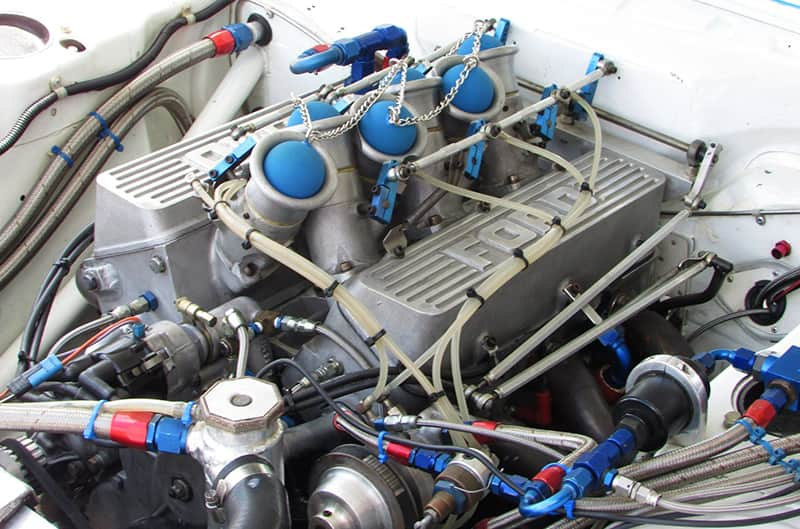 I am Norm Murdock, founder of the Capri Club North America, the Ford Performance Club Connect-listed organization for the European-built Ford Capri. I live in Columbus, Ohio. I own Team Blitz, which provides Capri restoration and performance parts. As you may have guessed, I road-race in the SCCA with a T1 2013 Mustang Boss 302 as well as an F-Production Capri 2.0L.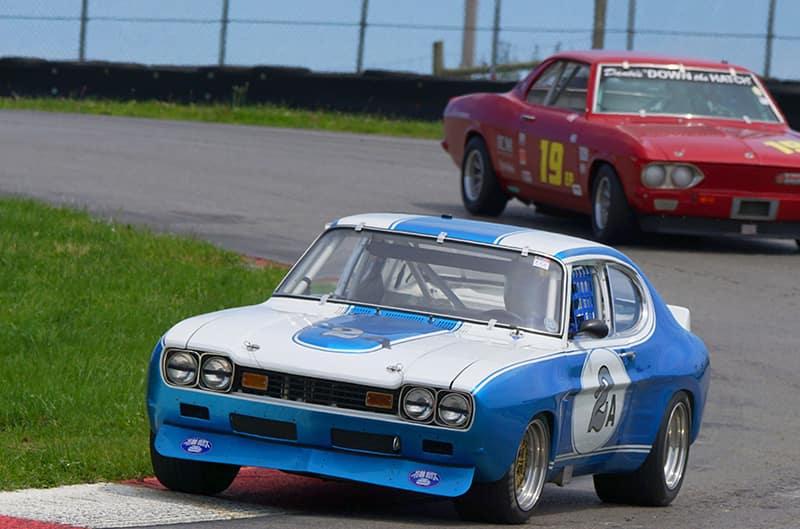 Here's a bit of info about my 1972-built Ford factory racing Capri. It was purchased in 1972 from the Ford Racing Team office in Cologne, Germany, by Horst Kwech and sent to America for preparation to enter the 1973 SCCA Trans Am racing series. It has a Ford Racing 2.9L Weslake V-6 engine with mechanical fuel injection, making approximately 300 horsepower. In period, it was raced by Sam Posey in SCCA Trans Am during 1973 against the big V-8 powered cars. It was very competitive because of its high power-to-weight ratio, even with two fewer cylinders!
Today the Team Blitz Trans Am Capri is raced in vintage racing events. It was featured as the cover story last October in a magazine from the UK called Vintage Road & Racecar. Instead of simply writing up a recap of last fall's trophy winning run, how about you just watch it for yourself? Here's a video of the Capri winning its Class as well as Fastest Time of Day over the entire field at the Chattanooga MotorCar Festival TT competition on a 1.5-mile course on the Tennessee Riverfront in downtown Chattanooga:
Video: https://youtu.be/LacXcx5G-Ps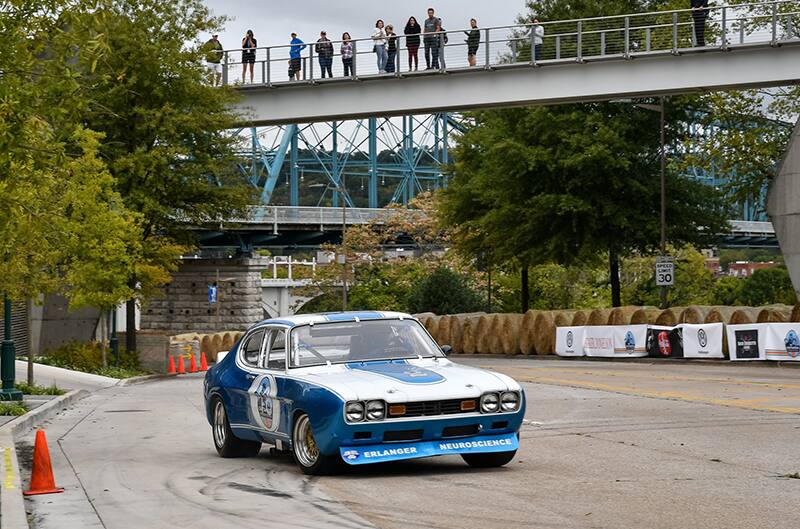 Presentation of the Overall FTD Fangio Trophy to Team Blitz and driver Norm Murdock was made by the world-renown racer Brian Redman, who previously owned the Capri himself. Proceeds from the event went to a local charity.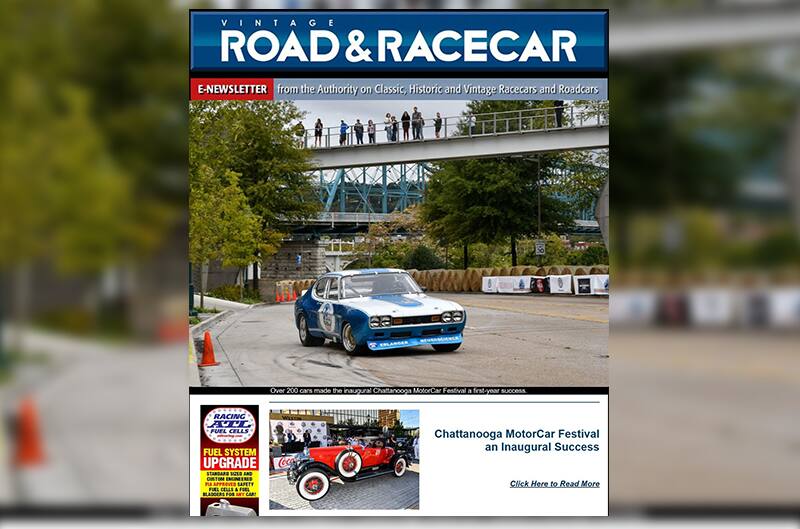 Website - http://www.teamblitz.com
Team Blitz Facebook - http://www.facebook.com/TeamBlitz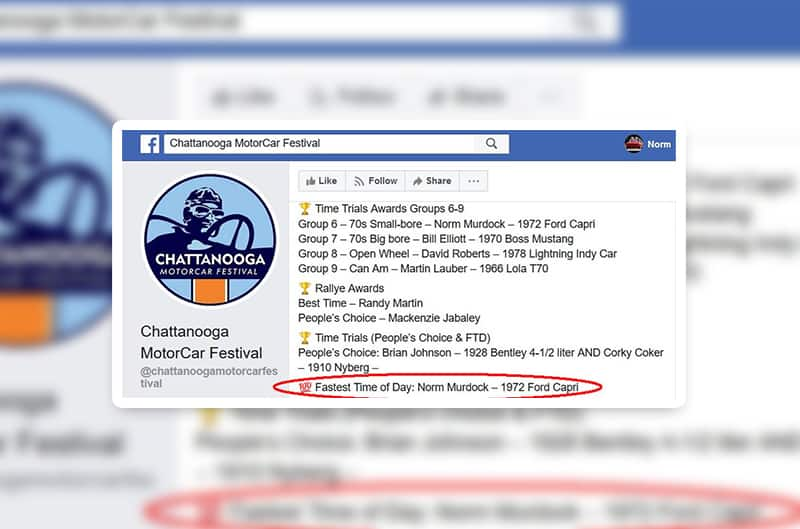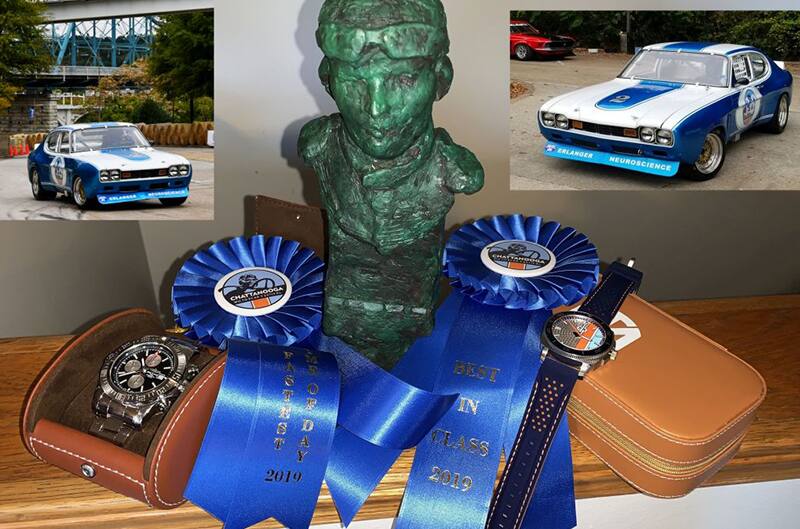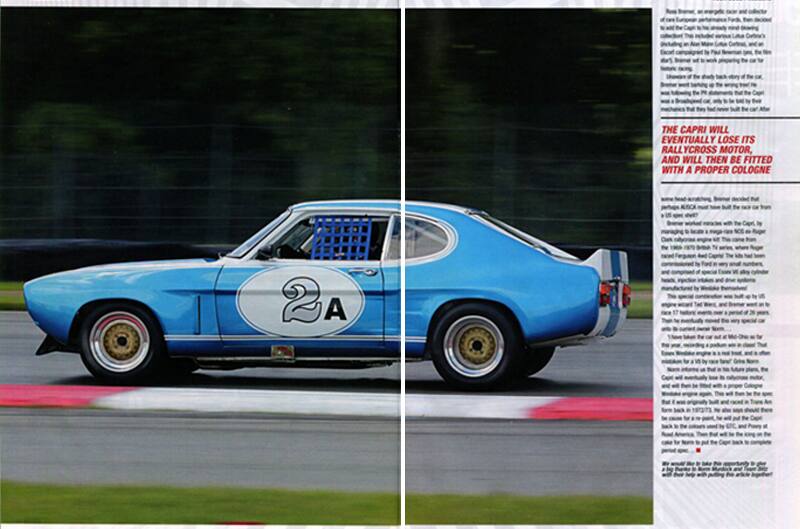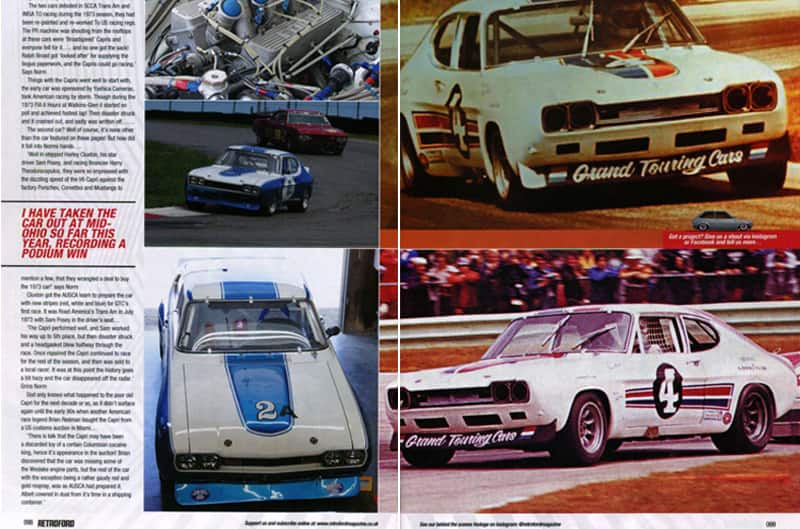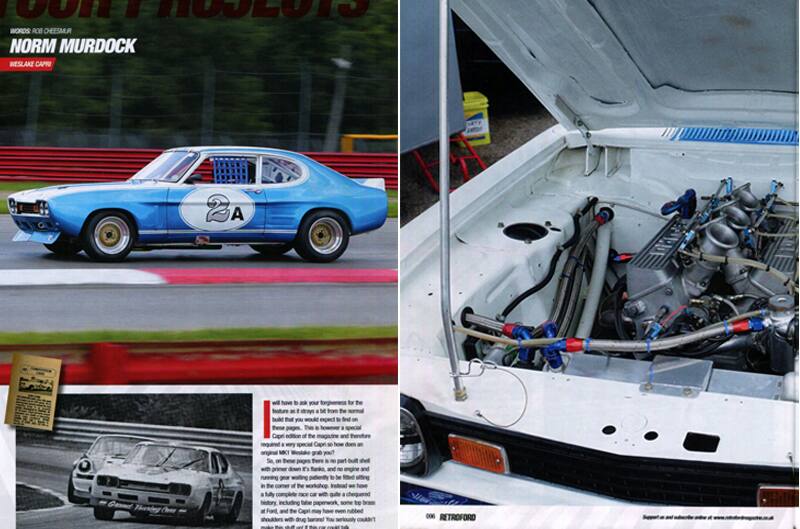 FORD PERFORMANCE PHOTOS COURTESY TEAM BLITZ / NORM MURDOCK