MARTINEZ, Calif. – It used to be a Ford fan's best-kept secret, known to insiders as "the ultimate man-cave of your Shelby American dreams." But once you step foot into The Cobra Experience museum to honor the cars produced by Shelby American, you won't want to leave. You'll feel like a kid in a candy store as you welcome the automotive sugar rush you'll get from this rewarding and immersive experience.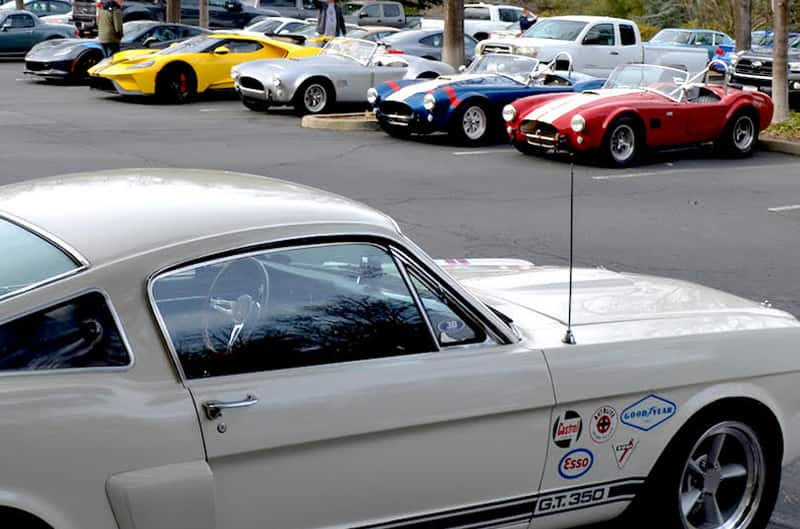 The size and scope of this special museum is entirely dedicated to the Shelby Cobra 427 and Shelby Mustangs built between 1962-1970 – and it's overwhelming. The Cobra Experience is located about 40 miles northeast of San Francisco in the city of Martinez, California. It is open to the public once a month, on every third Sunday between 10 a.m. and 3 p.m., or by private event or appointment. What's more, the parking lot near the entrance usually hosts a monthly "Cars and Coffee" car show that brings out a lot of very cool and unique Cobras, Ford GTs, Shelbys and late-model limited-edition Mustangs. To find current information about upcoming events at The Cobra Experience, visit the museum's website at cobraexperience.org, or check it their Facebook page.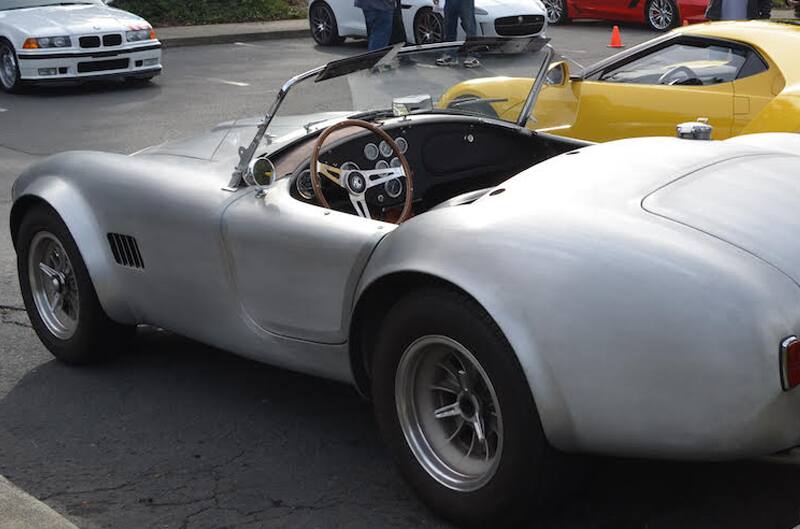 The museum's brochure states simply that "The Cobra Experience is a non-profit museum committed to the promotion, conservation, education and preservation of the cars produced by Shelby American," but it is much more than that. The museum is located in a beautiful industrial park and housed in a dedicated upstairs venue. There's an abundant 25,000-square-feet of museum space for the display of up to 30 incredible Shelby American vehicles. But wait, there's more!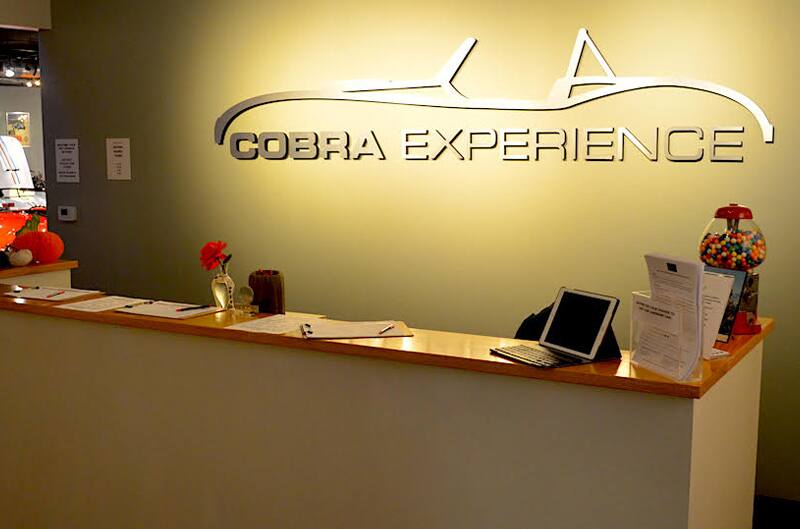 Here you'll also see original Shelby-American shop equipment, Shelby engine & wheel displays and even one that shows how a Cobra chassis was made. There's an impressive amount of period memorabilia and what must be just about every collectible toy Cobra roadster ever made. Other event spaces include a complete research library, a classroom/lounge area, a banquet facility for up to 200 people for private events, and a gift shop full of Cobra Experience and Shelby-specific sportswear, hard-to-find Cobra, Shelby and Mustang books and collectible toy cars.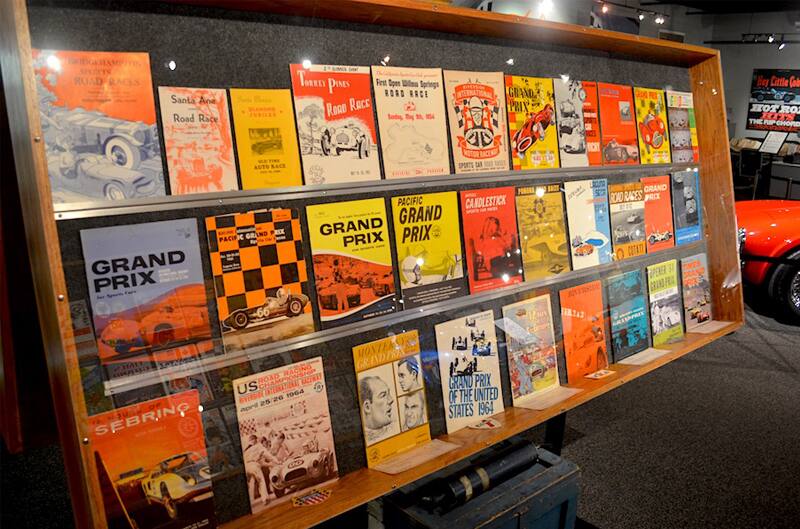 The most unexpected treat is visiting the museum's in-house 40-seat theater. Part of your admission includes seeing a historical and very entertaining 18-minute film that's sure to fire your passion for the Shelby Cobra. You'll experience an unmistakable feel and sound of the Shelby-modified Ford 427 V-8 through clever special effects via a high-definition film backed by a 7.2 Surround Sound system. The museum even offers special "movie nights" – complete with popcorn!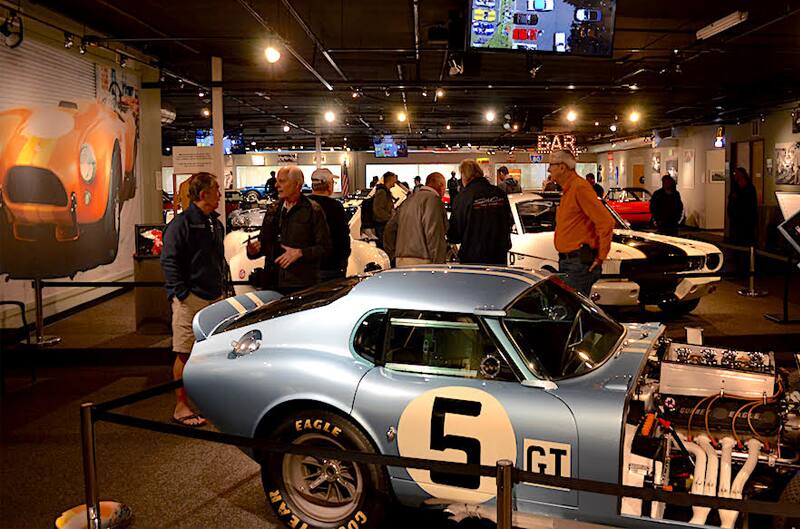 The introduction of the 427 Cobra to the automotive world is likely best described by Rick Kopec in his 1982 edition of the Shelby American Guide: "On January 27, 1965, Carroll Shelby officially raised the curtain on the new 427 Cobra roadster at a special press introduction at Riverside International Raceway. This car was soon being described as the 'ultimate' high-performance car and fulfilled Shelby's desire to build the 'fastest production car in the world.' Quite an accomplishment in just four years. The past had seen other cars like it in concept, but nothing like it in intensity. It immediately made comparisons worthless and surely added brilliance to the Shelby legend."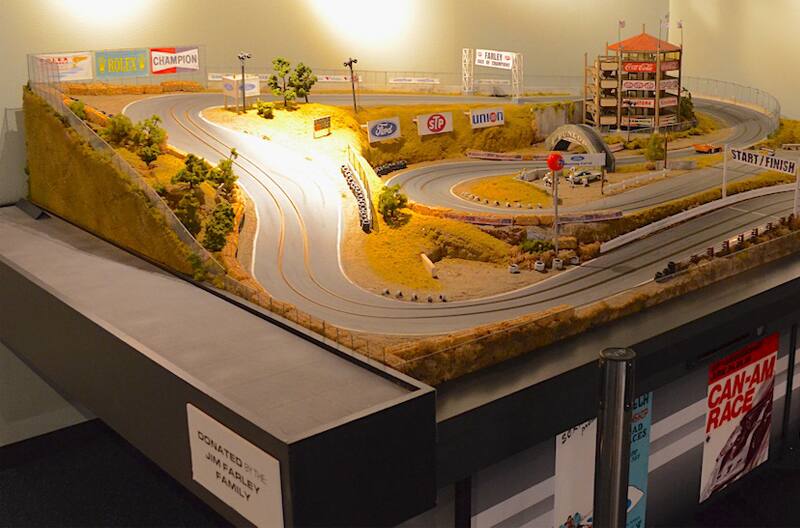 An interesting side note is why the Ford 427 was so rare, compared to the 428 Ford V-8. According to Bill Barr, who pioneered the 428 Cobra Jet engine, there was only one cylinder head and boring machine for the 427 blocks, and it was "in the southwest corner of the Ford Engineering building, and not in the regular production line."
The Cobra Experience was founded in 2014 by Drew Serb, his wife, Janet, and daughter, Emily Serb Lambert, and it opened for business on November 1, 2015. Several influential Cobra enthusiasts are also Founding Members of the museum. Drew has been a Cobra roadster owner/restorer since the late 1970's. For more than 30 years he had bought Cobras, some severely damaged, to both restore and sell with the intent to add some of them to his personal collection.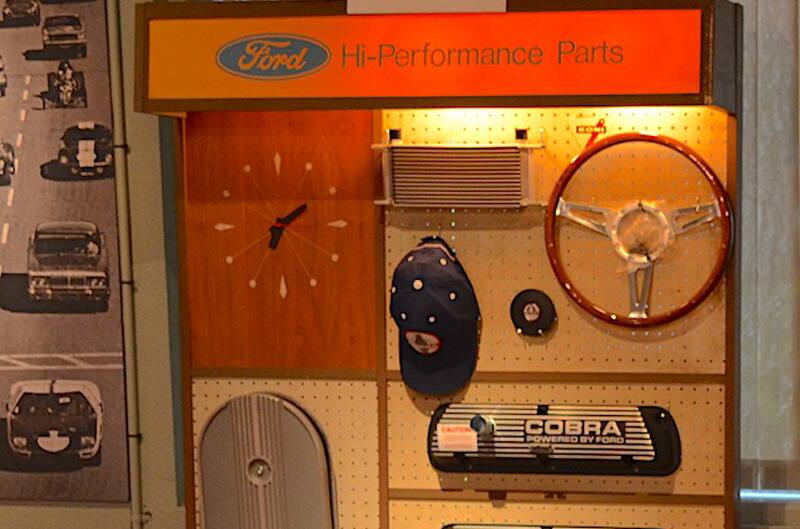 The museum idea began with his accumulation of Cobra roadster parts: "I had about 10 cars at the time . . . and a whole basement full of parts," he explained. "If anyone wanted to sell Cobra parts, I was interested – a hard top, a grille, a set of wheels -- so that's really how it all started.
In 2002, Serb bought a business known as "Cobra Performance," that started out in Pacheco, California. That company had stockpiled all the remaining Cobra parts from Shelby American back in 1970, when Shelby shut down. Then Gordon Gimbal bought the firm in 1975 and brought it to Sacramento until about 1980, when it was sold to another collector that had owned it for about 20 years. Over time Serb had added more memorabilia and parts from Shelby American that he had acquired. Driving was also a part of his business, as Serb and his family had organized the annual 1,000-mile Cobra Driving Tour for original CSX2000- and CSX3000-series Cobra owners.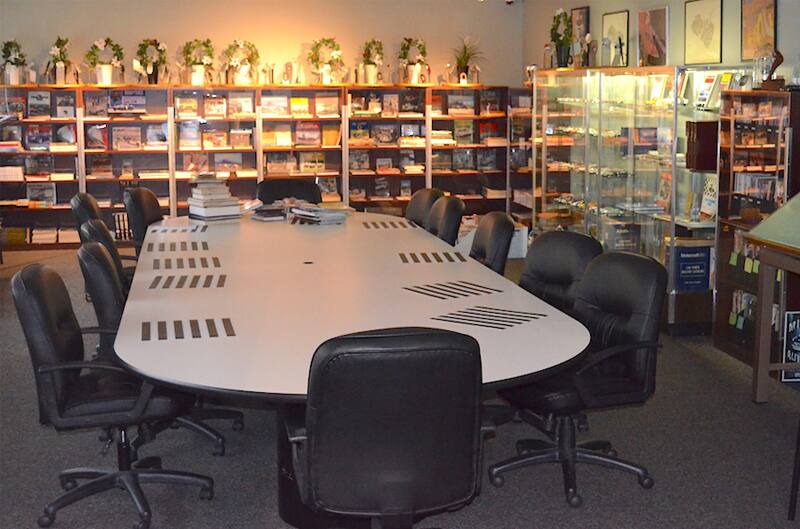 Serb also owned another company for 45 years that built large-format sound systems for everything from venues at major stadiums, including those for the NFL's 49ers and Raiders, to Rock-and-Roll bands such as the Grateful Dead and Dave Matthews, and even classical events with Andrea Bocelli and Luciano Pavarotti. In 2014, Serb had to move his business from Hercules, California, to a new commercial building in Martinez. This facility would not only serve as the home of his business operations on the first floor but also provide 25,000 square feet upstairs to house his personal collection of Shelby cars and memorabilia for The Cobra Experience museum.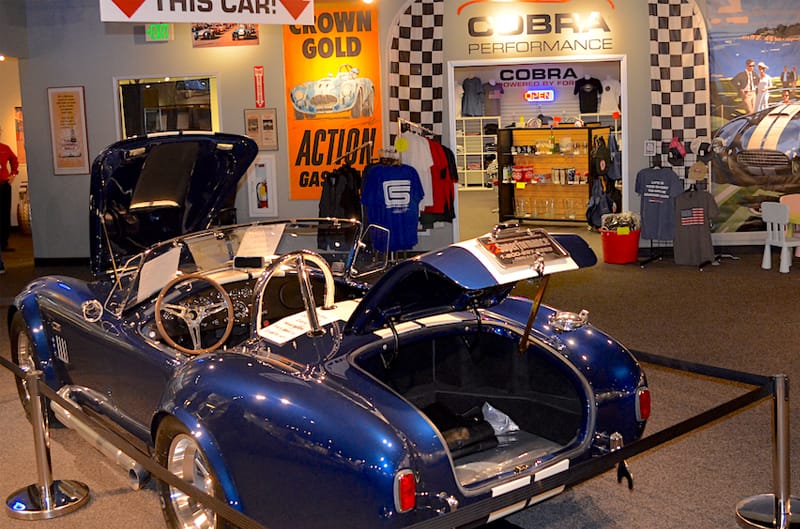 Serb felt it was important to get his lifelong collection of everything Cobra out of his own basement and into a dedicated space where other people can enjoy it. A great amount of time and effort would go into the creation of world-class exhibit, displays, lighting and signage during the creation of the museum. Visitors would have to agree that The Cobra Experience has successfully captured the essence of the early years of the Shelby American legacy. You'll find that even the restrooms here are themed, and you can hear background rock music from the 1960's playing everywhere.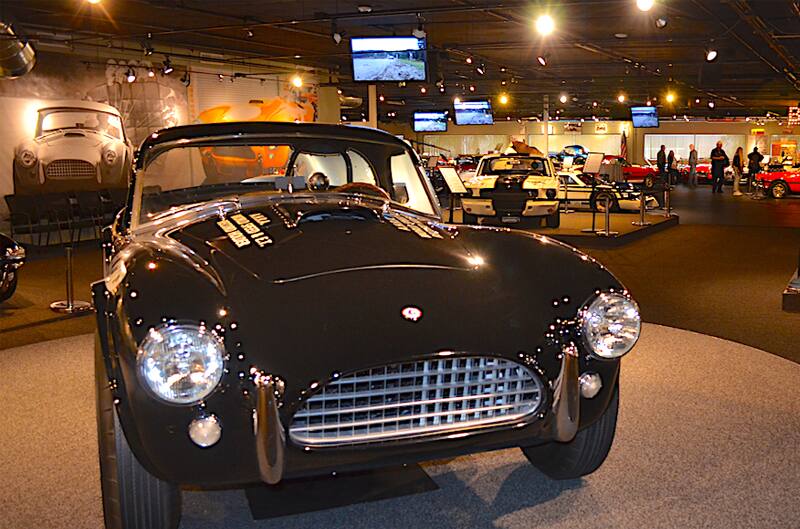 "There's a lot of history that people don't realize -- that Shelby did in only four to five years -- from the beginning," Serb said. "These guys went out and beat Ferrari, got the World's Manufacturers' Cup, and won Le Mans five years in a row. The importance of this collection is education through the heritage and preservation of this special time in Shelby American and Ford Performance history in America.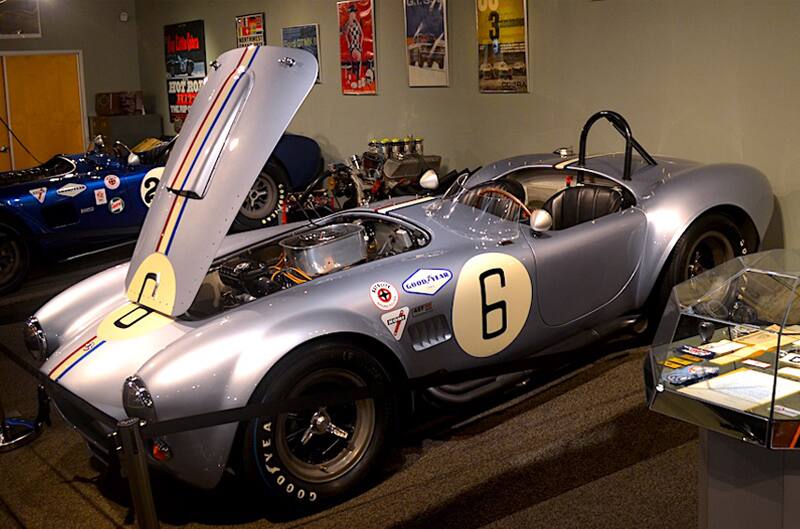 "Our big issue is that when the baby-boomers are gone, nobody's going to know what this stuff is," Serb continued. "We're trying to get someone besides us to care."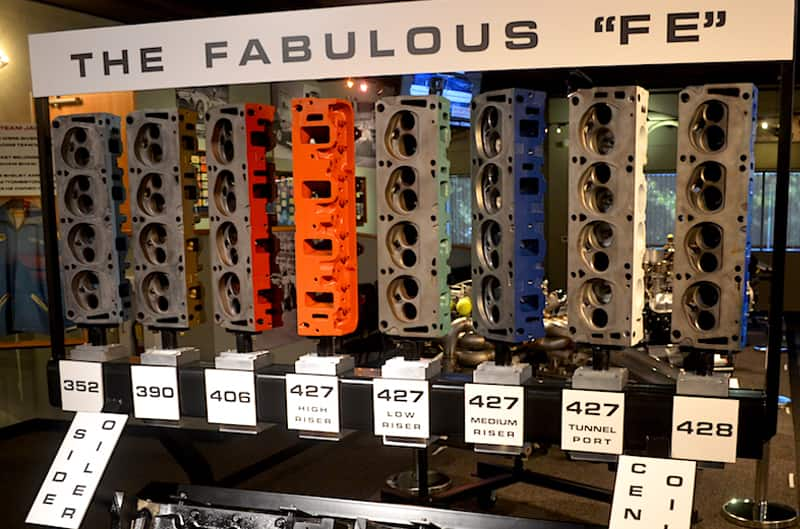 Serb also realized that many Shelby Cobras that are in private collections may not ever be seen by other enthusiasts, which is another reason why Drew created the museum.
He admitted that building and maintaining this museum has been a lot of hard work, but it's also been very rewarding, especially "to see people's reaction when they see all the original cars."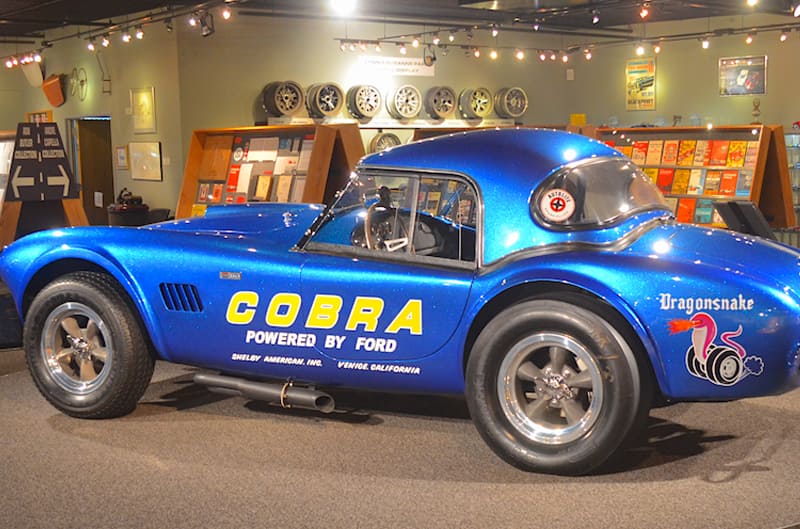 Interest in Shelby American has been high of late, no doubt fueled by the recent film "Ford v Ferrari," and the museum is uniquely positioned to expand on that legacy.

"The movie may not be completely historically correct," Serb said, "but it's very 'Hollywood' and very entertaining, which is really good for the marque. The movie has affected our attendance here a LOT, because people want to see the real cars."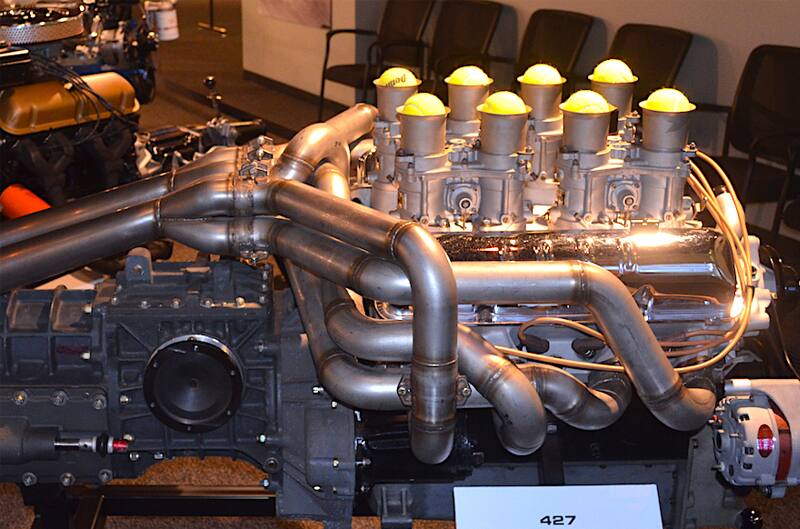 On a personal note, my own "Cobra Experience" includes decades of seeing and following these cars, reading countless magazines and books on Shelby American, as well years of membership in the Shelby American Automobile Club (SAAC) – and I was extremely impressed with my first visit to The Cobra Experience. Drew and his family, the staff and the docents have created a truly immersive experience that is sure to satisfy even the most hardcore Shelby enthusiast.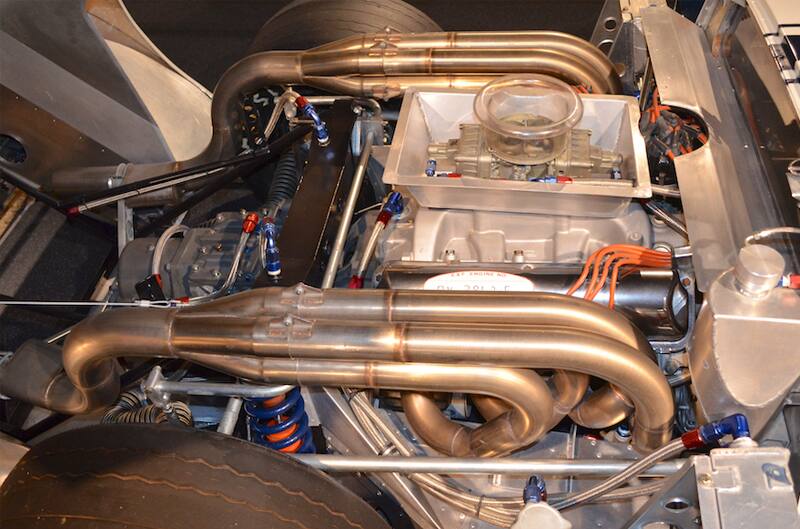 For my money, this museum not only respects and honors those who made the Shelby legacy happen, but also embraces the American spirit of ingenuity and innovation. It recognizes how the California hot-rodders took standard-production Ford products and turned them into competitive machines that won many races and that redefined auto racing and the hobby in so many ways.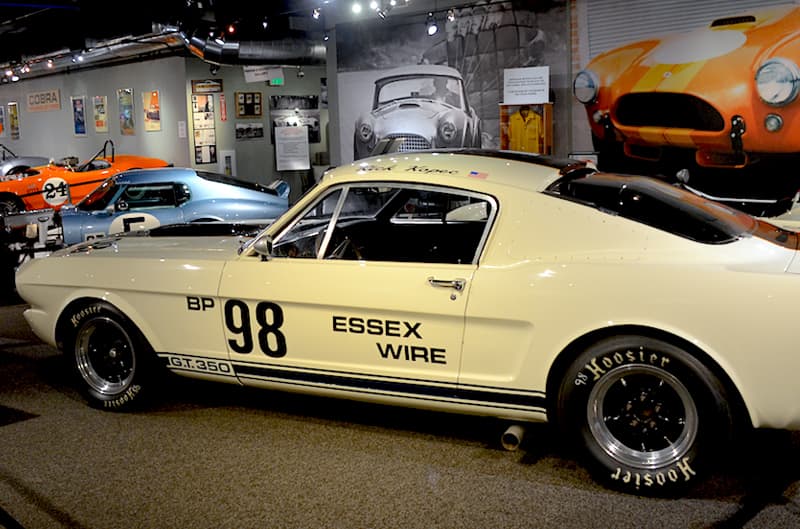 If you've seen the "Ford v Ferrari" movie, you'll surely want to see The Cobra Experience" Museum to get a close-up, realistic immersion into the Shelby legacy that will enhance and compliment what Hollywood has offered. . . . and if you stick around long enough, you might even overhear a good "insider" story or two . . .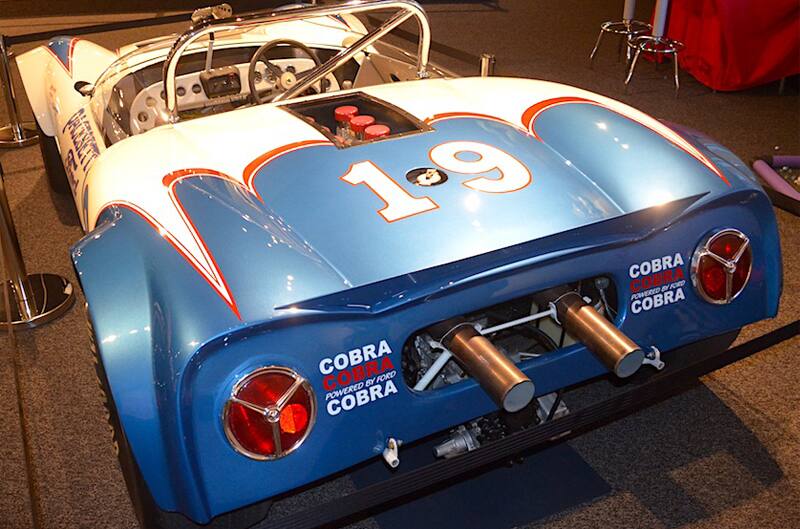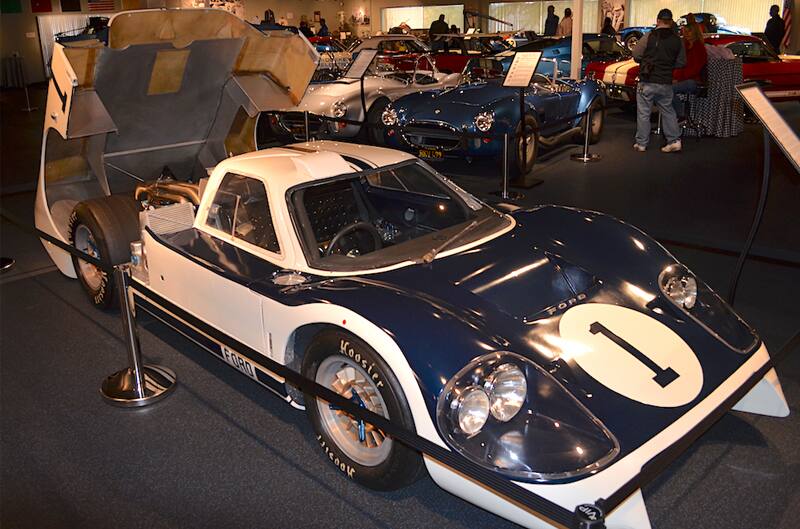 FORD PERFORMANCE PHOTOS / COURTESY PAUL M. NEWITT