Carroll Shelby loved horsepower, and after he led Ford to victory in the 1966 24 Hours of Le Mans, both he and Ford started building a new Mustang that could offer more power than the previous Shelby Mustang GT350, capitalize on their European racing success, and answer competitors like Chevrolet with a big-block powered pony car.
The engine that seemed ideal was the famed Ford 427 big-block race engine. That powerplant ruled NASCAR, added muscle to the 427 Cobra, and transformed the Ford GT's into a world beater. It had immense horsepower and bullet-proof reliability. Despite Shelby's familiarity installing the massive engine into other Fords, wedging it in-between the shock towers of a Mustang would take an entire recreation in order to make it fit.
Chuck Cantwell was the Project Engineer of both the 1965 GT350 and the 1967 GT500 programs. He recalls the monumental task of modifying a Mustang to fit Ford's broader engine. Ford knew that the Mustang's body needed to grow to accommodate the bigger engine's size, but before they finalized the 1967 body, they tasked Shelby American with building a prototype out of an older, smaller-bodied unsold 1965 GT350 Competition model (a.k.a. the GT350R), chassis number 5R537, that would be heavily modified to cradle the large 427 engine.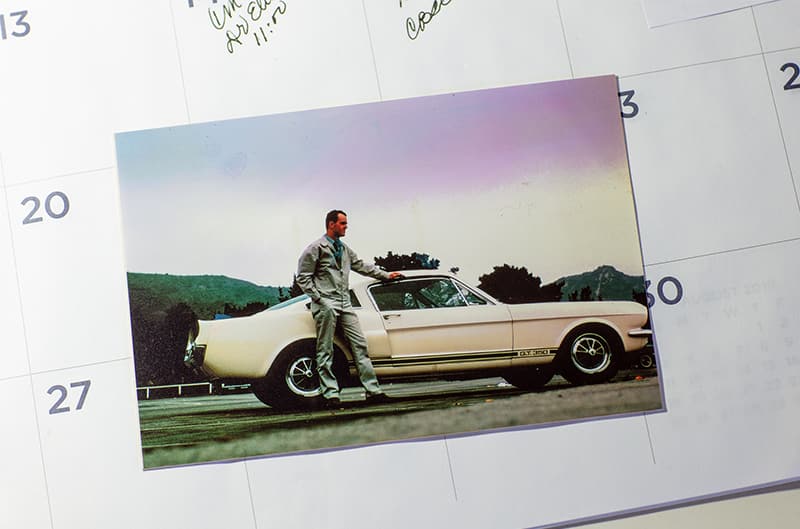 Charlie McHose was lent the "Development Prototype" 1965 GT350 as his commuter by Carroll Shelby when he was sent from Ford to work on the 1967 Shelby Mustangs.
"Ford sent us new '67 front structure (sub frame, engine compartment side panels, radiator support structure, spring towers, engine mounts, etc. ahead of the windshield)," says Cantwell, "We used the '65 fenders and hood. All that structure work was to fit the big engine (427 or 390, or 428)."

The big engine wouldn't fit inside the car without heavy body modifications, and Cantwell recounts that Shelby's master fabricator, Jerry Schwarz, built that car.

"[He] cut it all up and welded it [together]." says Cantwell. The car was tested only once at Willow Springs before being shipped off to Ford in Dearborn, Michigan.

Ford ran it on their test track, "and it turned times only bettered by Dan Gurney in a GT40," says Shelby American Auto Club Historian, Greg Kolasa. This converted 1965 GT350 R was the first GT500 prototype, although when it was built it, the GT500 moniker had not been created, so it was known as only as 428 GT350, says Kolasa. After this successful test, Ford set about styling their new car.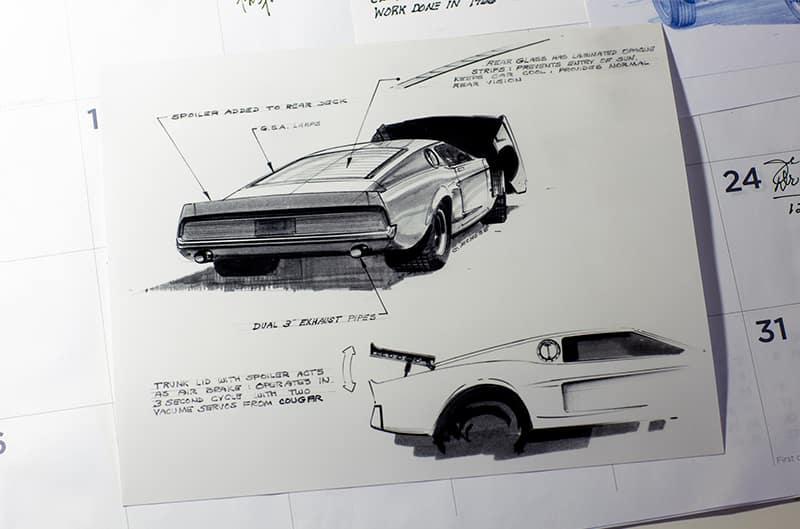 One of the many sketches that McHose brought to Shelby's LAX location to help him design the 1967 GT500.
The 1965 and 1966 Shelby GT350s looked similar to standard Mustang fastbacks, with the inclusion of rear brake scoops. For 1967, Ford wanted the new Shelby's to be distinctive.
Unlike the 1965 Mustang GT350 that Lee Iacocca decreed to be competitive in SCCA racing, the new Shelbys were meant to be comfortable road cars with all of the features of modern automobiles.

"The theme shifted a little bit, we didn't need a race car," says Cantwell, "We had done the race car part [with the 1965 GT350 R], so we weren't making race cars, the idea behind that [1967] car was we were focused on making an appearance difference [there] was more emphasis on the body and appearance and making a GT car with a little more comfort than the '65 and '66 had been."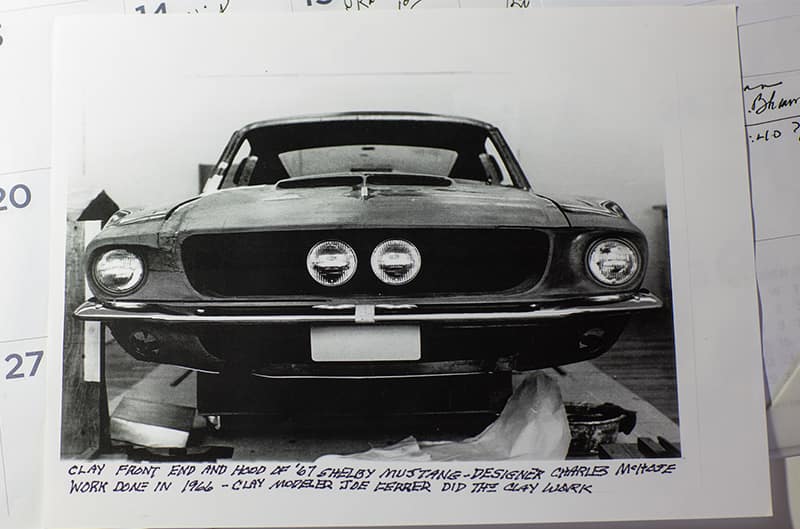 The first change was to drop the word "Mustang" from the name. The new 1967 cars would both be known as "Shelby GT350."
Two cars named Shelby GT350? That initially makes no sense, but that is because, as Kolasa states, "the nomenclature on that draft ID plate now said 'Shelby GT350'. From the start, there were going to be two versions of the GT350: one with the 289, the other with the 428. 'GT500' wasn't thought of yet, and in one of Charlie McHose's reports, he mentions working on a name for the 428 car. Sometime between the end of August and the end of September 1966, the car got a new name: GT500."
These cars would have unique fiberglass bodywork. So Ford sent designer Charlie McHose to Shelby's Los Angeles airport facility to design the 1967 cars. McHose arrived armed with sketches of the new Shelby Mustang, along with other concept drawings from other Ford designers. He convinced Shelby to hire his clay model instructor, Joe Ferrar, who was teaching locally at the Art Center College of Design to assist him on the car's final design. The two men worked for three months.
"He came out from school at 4 o'clock every day, and worked with me, and I stayed there till about 10 o'clock at night, and he stayed till 4 a.m. in the morning," says McHose.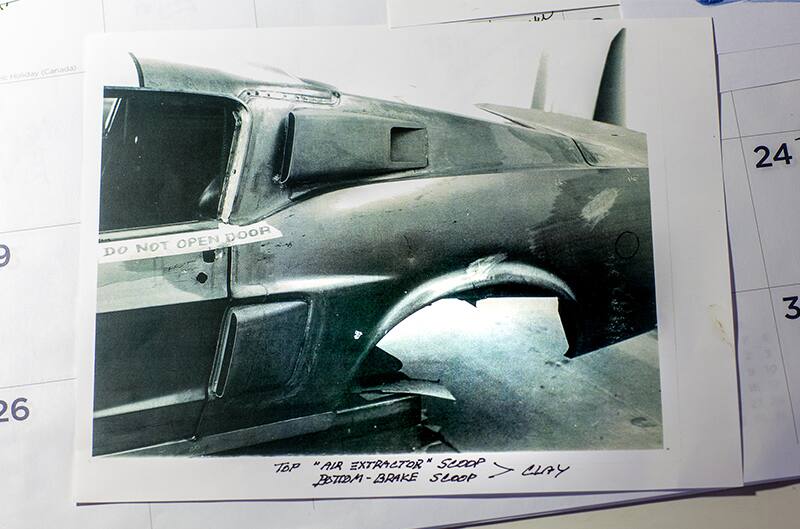 "I did the design, and put some parts in clay," recounts McHose. "We had a new hood, a whole new front end, scoops on the side, and a spoiler on the trunk lid. We used T-Bird taillights all the way across on the rear end to make it look different from a regular Mustang."
He said he drew inspiration for the car from the GT40's that were sitting nearby.
"I looked at the scoop on the back of the GT40 and thought, 'Hell, I'll put scoops on this thing'." McHose says. "The scoop on the top side window was actually an air extractor, the way I designed it – I had a little knowledge of aerodynamics -- the air would go in the front, and it would squeeze down to a small area, and shoot out the back -- it would actually suck air out of the cockpit! We tested it, Chuck Cantwell was driving, and I was smoking a cigar in the back, and people saw the cigar smoke [come] out the back, so it was actually an air extractor, and I had blueprints that showed that and explained it."

Carl Nasson, who was also on loan from Ford, was the expert mold maker who turned the clay model into workable fiberglass molds.
Unfortunately, the car that McHose, Ferrar, and Nasson worked on was not perfectly straight. It was a body-in-white that was previously used as a "seat belt test (car)," says Cantwell, and "after Ford used it to qualify their seat belts and shoulder harness anchor points, that body was sent to us to qualify our roll bar mounted shoulder harness installation." Because the tests subjected the car to a lot of pulling and torqueing, the unibody had become tweaked.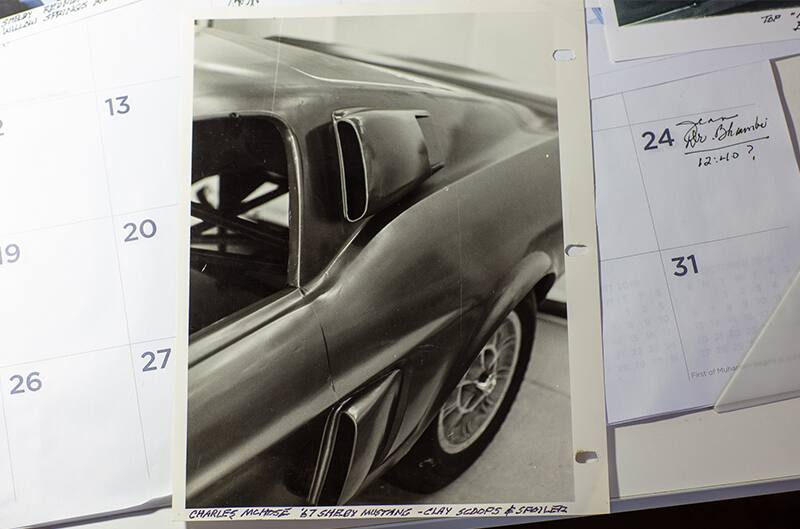 This "twist resulted in a little gap on the left side of the front of the hood that was screwed up because we designed it according to the twisted vehicle, and when the hood was molded in fiberglass and put on a stock normal Ford Mustang, it had that little gap there, so that was a screw up," says McHose.
The issues resulted in gaps in the early cars that required Shelby "to shim the nose, hood, and fenders to get them to line up," describes Cantwell. The issues were eventually fixed by modifying the molds to alleviate the problems.
Charlie McHose's Progress Reports discussing his work on the 1967 GT500's iconic emblems.
The iconic coiled snake emblem that would emblazon the new '67 Shelby Mustang's fenders and trunk was designed by McHose and finished by "an outside design firm located in Santa Monica," says Cantwell. The outside firm "is most likely Tony Carsello Industrial Design," says Kolasa. This new logo became the de-facto emblem for Shelby American, as it still adorns all new cars that bear Shelby's name.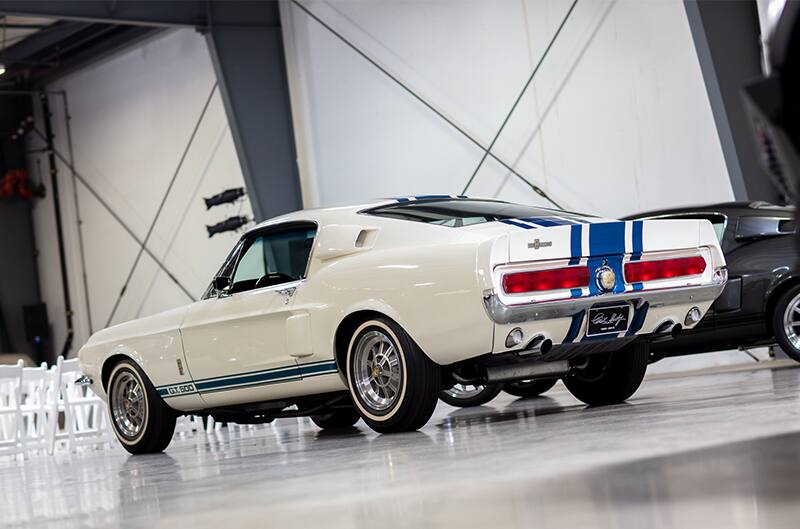 The only Shelby Super Snake ever made. It sold for $2.2 million earlier this year.
Although the prototype GT500 used the 427-race engine, it was deemed too aggressive for a production car. The 428 Police Interceptor engine that powered Ford's full-size cars such as the Galaxie, was chosen because it was readily available and "wouldn't be too costly" says Cantwell. It was upgraded with twin Holley carburetors for more performance.
Despite not being equipped with the famous 427 that dominated Le Mans, Ford's Marketing Department dubbed the GT500's engine "the Cobra Le Mans," and they even said that it had 427 cubes. Obviously, Ford wanted people to believe that they had infused some the GT40's greatness into the GT500.
The 428 engine had a less over-square bore-to-cylinder ratio versus the 427, which resulted in less horsepower due to its smaller valves, but it did not burn oil like the renowned race engine, so it was better for the street. The 428 made 355 horsepower. Shelby historian Austin Craig says that officially, only three 1967 GT500's came from Shelby American with the 427 installed, albeit other GT500's did have 427's installed by dealerships.
The early '67 cars had twin high-beam lights that were positioned near the center of the grille. They also had red side-marker lights on the upper scoops. However, this ran afoul of "several states [that] had a DOT regulation requiring that RH and LH headlights had to be separated by a minimum of 24 inches," says Cantwell. To conform, the lights were moved to the sides of the grille in states with DOT regulations, while the headlights that were close together still continued to be made and shipped to states without that particular DOT regulation, commented Cantwell. The red light was removed for all later 1967 cars.
Shelby historiographer Steve Lazarides recalls a conversation with Carroll Shelby in which Carroll laughed when describing the high beams and the side-marker lights on the 1967 cars, saying, "Those are all just airplane parts [that were] laying around." Carroll was known for finding inexpensive solutions to save money.
The 427 race-engine of the Super Snake that was built and ran at high speed over 500 miles on Goodyear's test track.
The GT500's zenith came later that year in the form of a car made for a Goodyear Tire marketing promotion. Goodyear approached Shelby American, who was their Western United States Racing Tire distributor, to build a car that could test and promote their new Thunderbolt tires at high speed, over a long duration, to prove their merits to the general public. Carroll tasked the job to Fred Goodell, Shelby American's chief engineer who was another Ford Motor Company implant. Goodell picked an Oxford White '67 GT500, put in a 427-engine equipped with a 780 Holley carburetor, headers, a special transmission, heavy duty front brakes, Detroit Locker rear end, rear traction bars, and Guardsman Blue tri-band over-the-top racing stripes. The resulting car was called the Shelby Super Snake.
The car was debuted at a media event in San Angelo, Texas, at Goodyear's 5-mile oval test track. Carroll Shelby himself initially drove the car on the track, taking journalists on high speed runs, before handing it over to Goodell to conduct the test, running 500-miles at an average of 142 mph.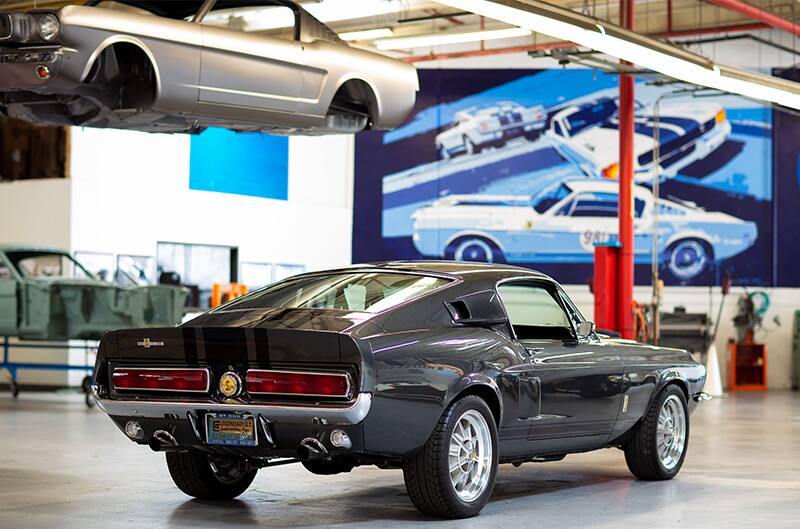 1 of 10 Shelby's Continuation 1967 Super Snakes that are being made to celebrate the original 1967 car.
Craig said that Shelby's field sales manager, Don McCain, "wanted to sell them as a Super Snake and Shelby trademarked the name and the three stripes back then, but it would be a $13,000 to $15,000 Mustang." With most GT500's selling for $4,500 up through $5,000, it was clear that a Super Snake was not a feasible production car, and that killed it. Only one Shelby Super Snake was ever made.
According to Craig, the Super Snake was sold to a Texan for $5,000 who turned it into a drag car. He resold the car after two years, selling it for $5,000. Last January 2019, the car sold for $2.2 million at Mecum's Kissimmee Auction in Florida.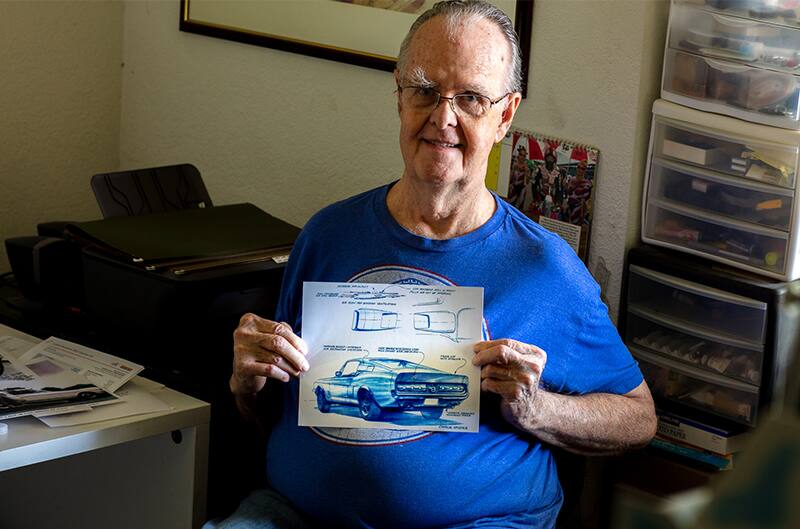 Charlie McHose present day.
The Shelby GT500 Mustang became a huge success. It was a performance car that had looks and power. Now more than 50 years later, it is regarded as one of the greatest American cars to ever grace a road, and most of that acclaim is due to its striking looks. The GT500 has been featured in movies, and its name has lived on via three generation. Shelby American recently released a limited run of 10 continuation 1967 Super Snakes to celebrate the original Super Snake.
Cantwell left Shelby in 1969 to work for Penske Racing as team manager for Mark Donohue. For McHose's part, he went back to Ford. But for those three months of his life, he worked on one of the most iconic cars ever produced. He says that it was his "15-minutes of fame." Both men look back fondly on their contribution to Shelby and Mustang history. The GT500 continues to live on with an all-new 2020 model now hitting showrooms -- but this is how its legend started.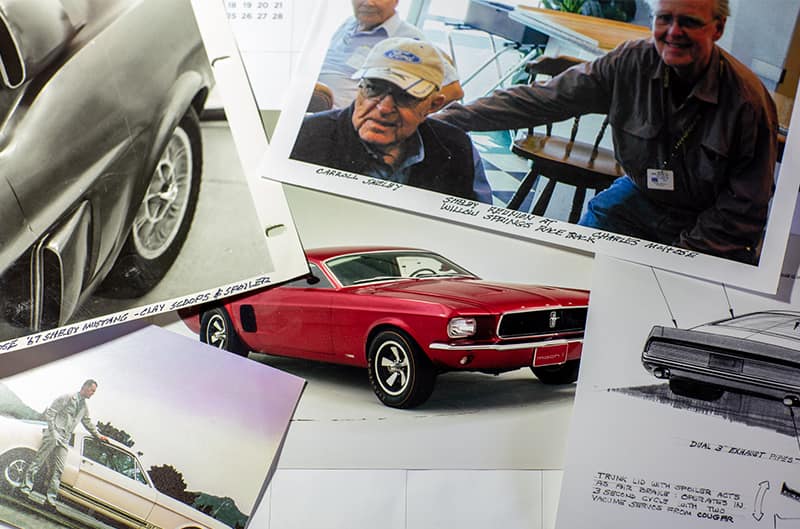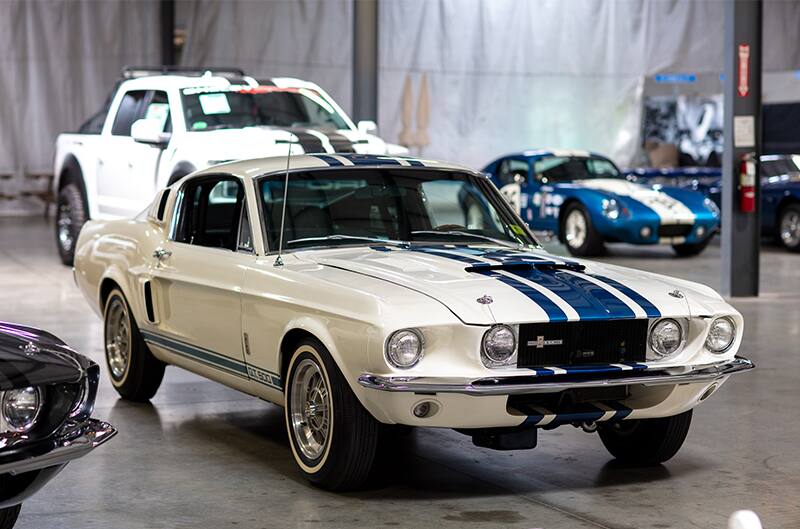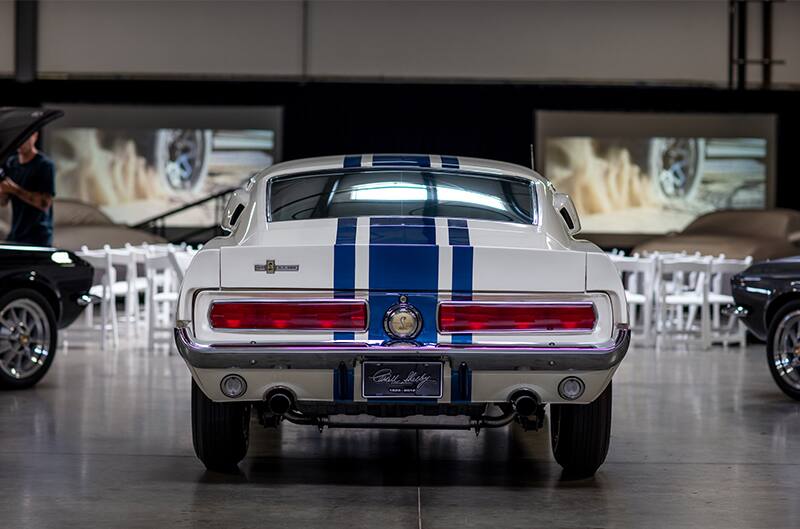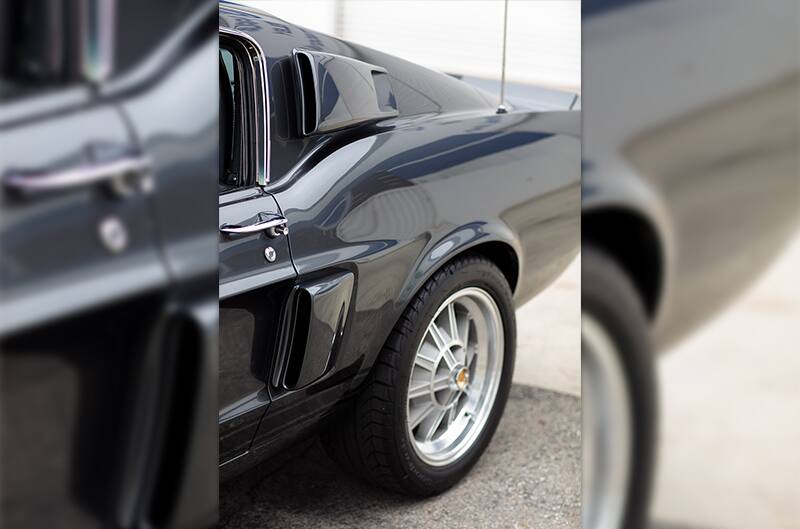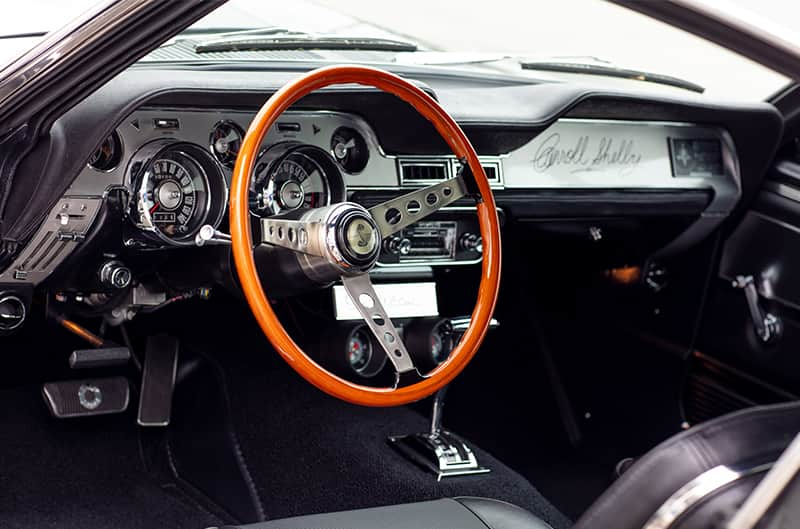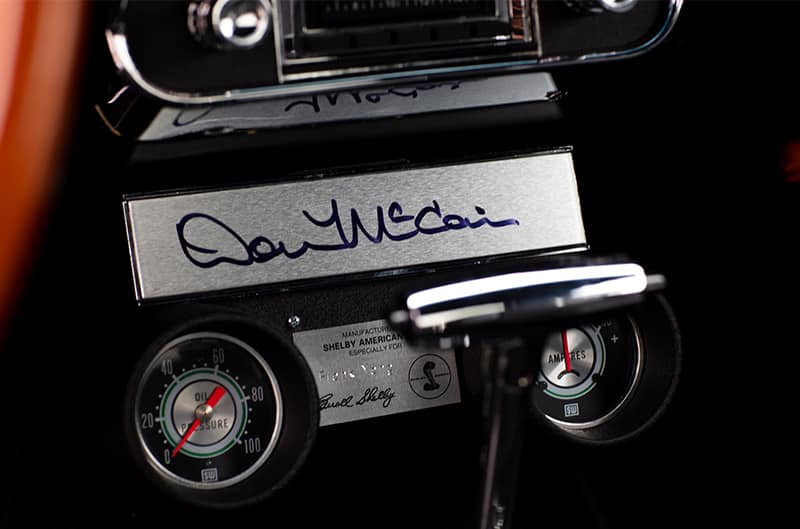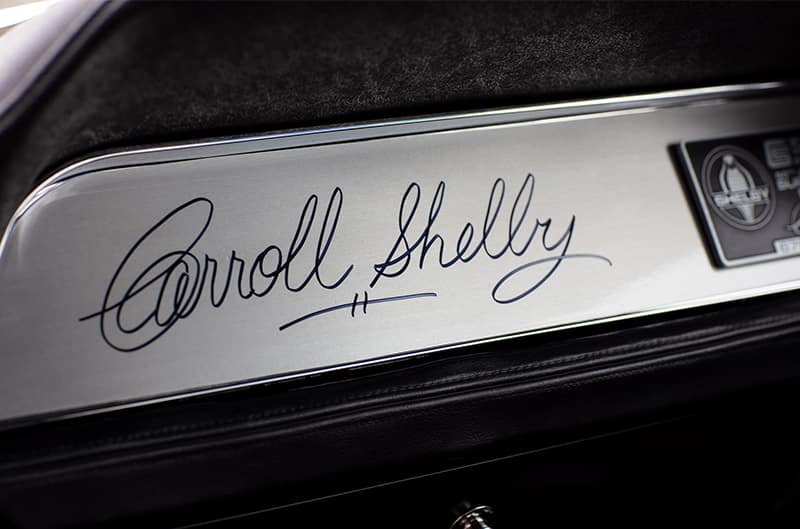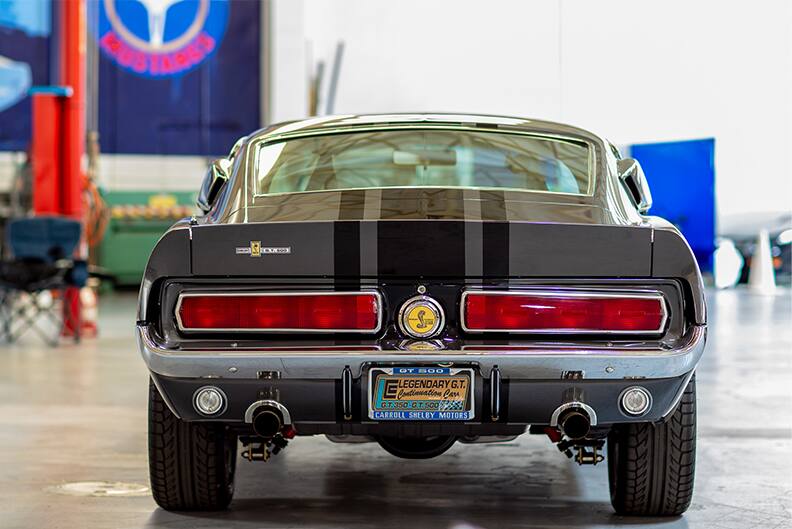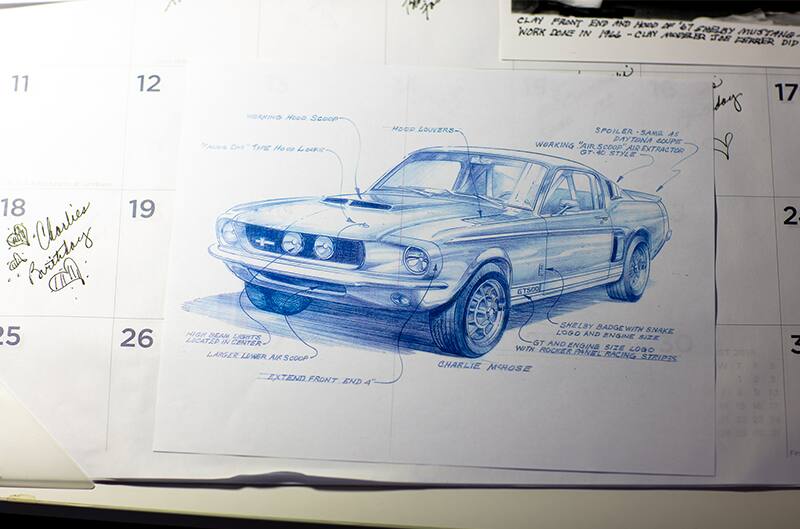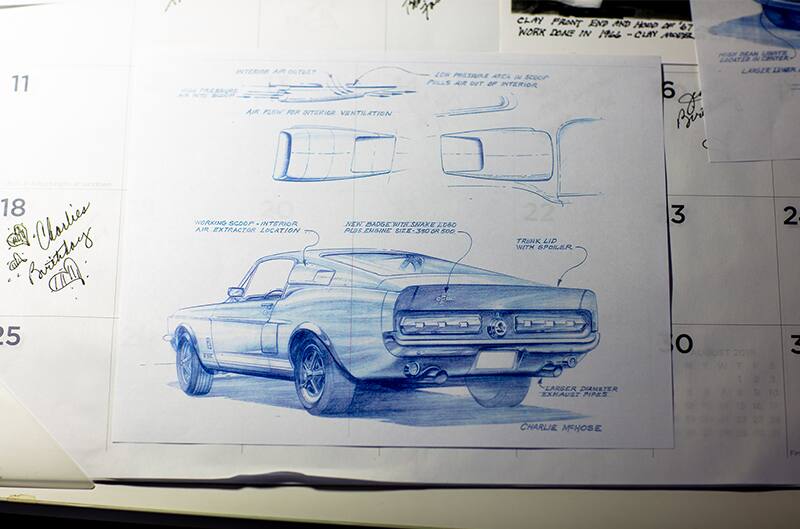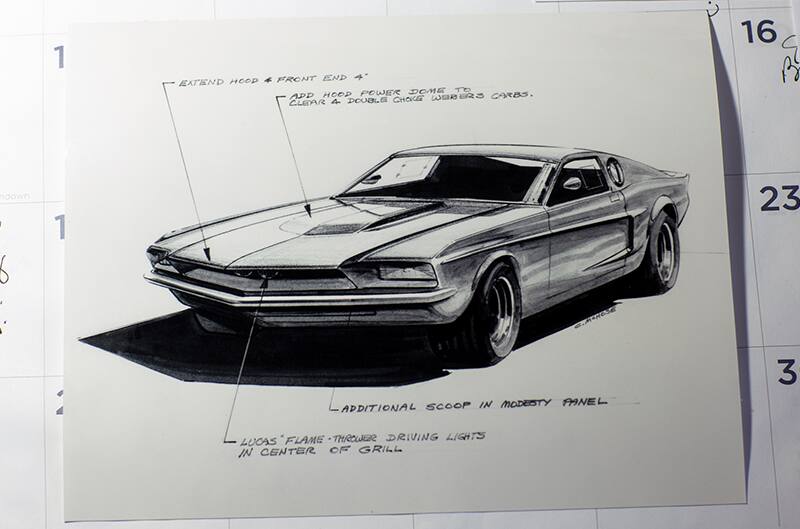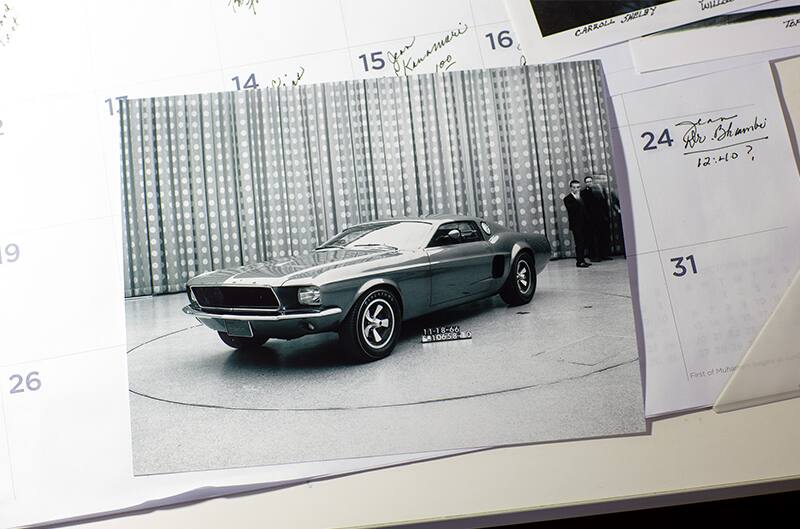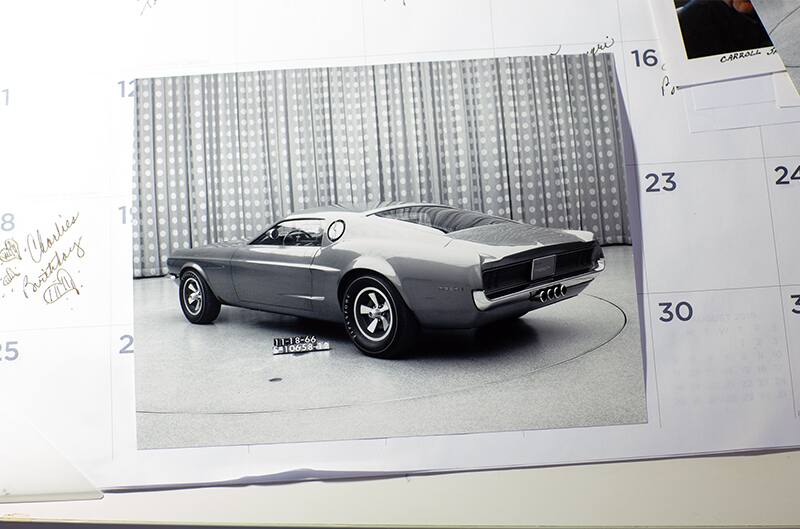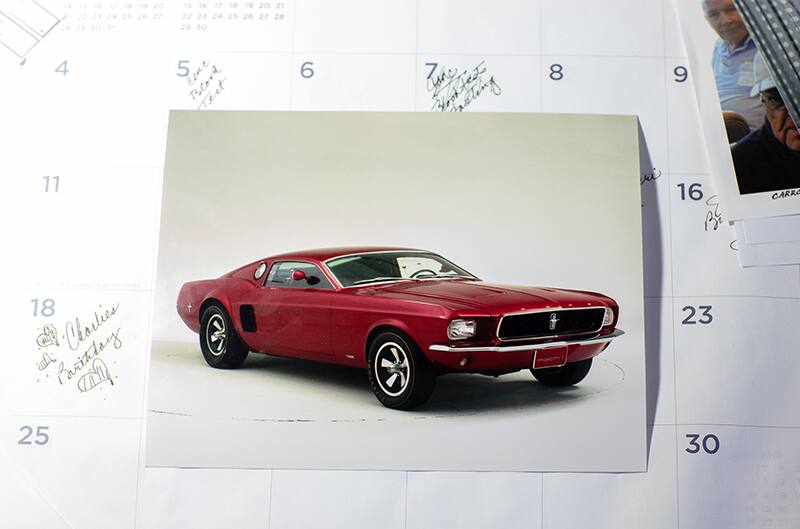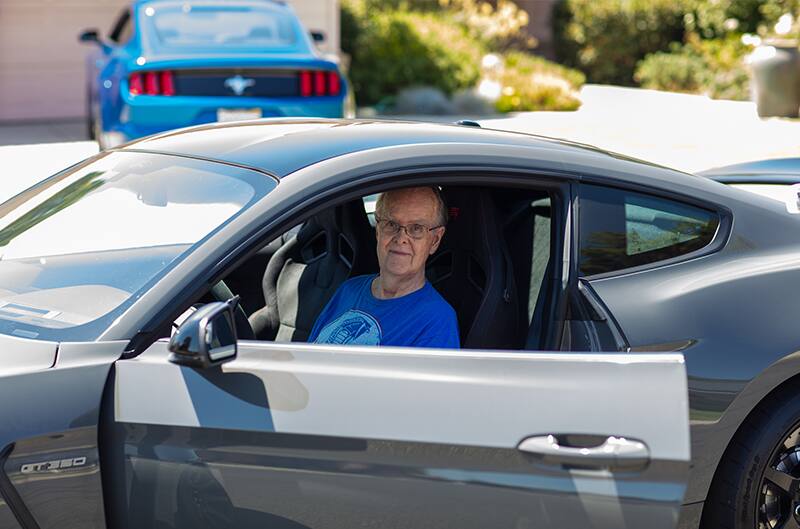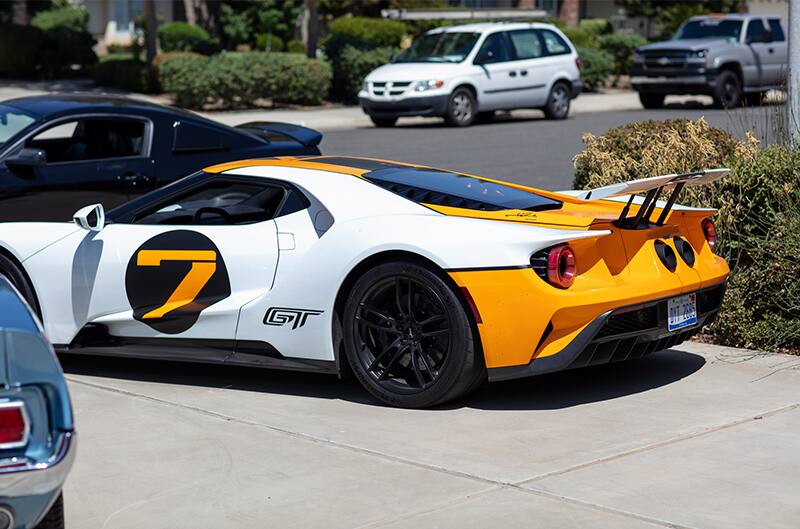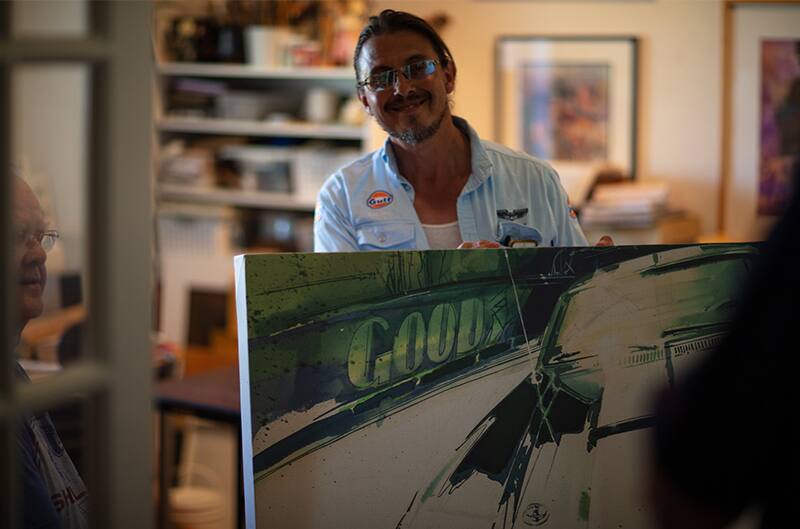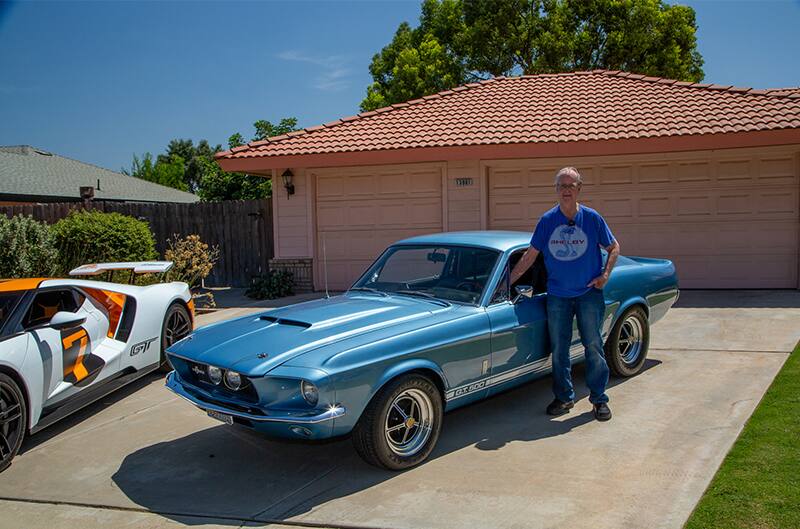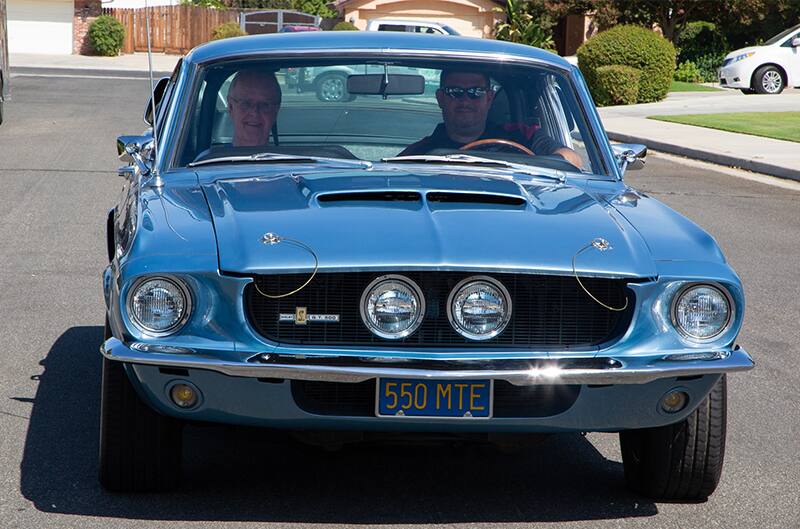 FORD PERFORMANCE PHOTOS / COURTESY BRETT TURNAGE