DANVILLE, Calif. – There have been countless "human interest" stories about Ford Mustangs and their owners over the years, but few have been told about how the Mustang has played a major role in the lives of Vietnam veterans. So, in honor of Veterans Day 2019, we share this story about one such veteran, Bob Wright. Bob bought a 1967 Mustang Fastback upon returning home from Vietnam and has kept it since that first day of ownership in late 1966 -- for 53 years!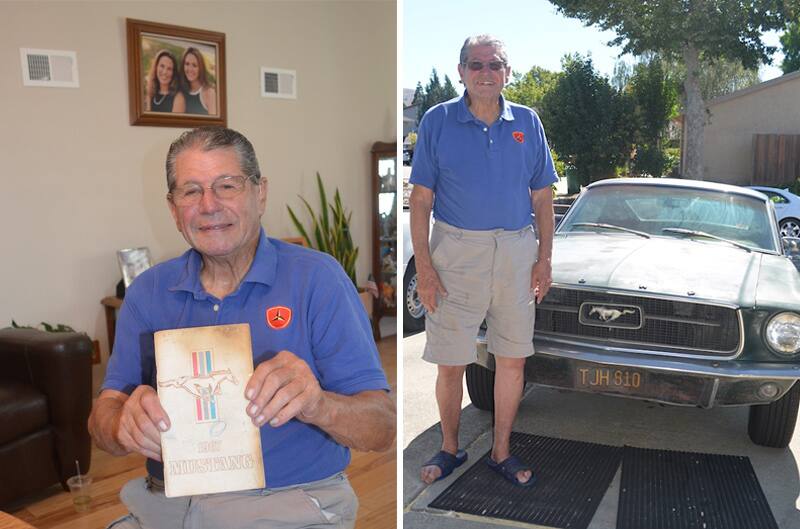 Bob and his Mustang have made many enduring memories over these past five decades, including dating, marriage, children, and vacation trips. This story not only reveals how our servicemen returning home from Vietnam have contributed to the Mustang's proud product legacy, but also serves to say "thank you for your service" to all our Vietnam veterans. There are many untold stories of Vietnam vets who bought Mustangs and Shelbys when they got home, as well as those parents who held on to the Mustangs and Shelbys of sons that never made it home. By sharing Bob Wright's story here, we hope to honor those Vietnam vets, too.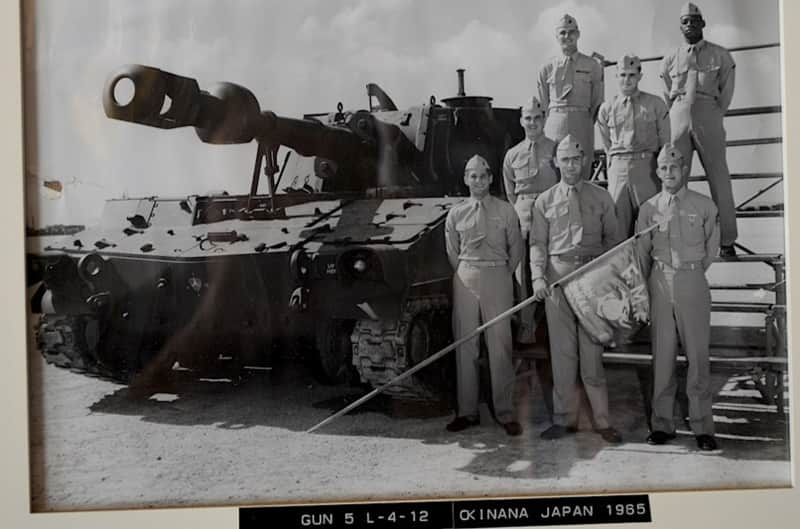 Bob Wright was born and raised in Oakland, California. One month after graduating from high school in June of 1962, he immediately volunteered to join the U.S. Marines, on September 9 of that same year. As Bob looks back today, those next four years were a whirlwind experience.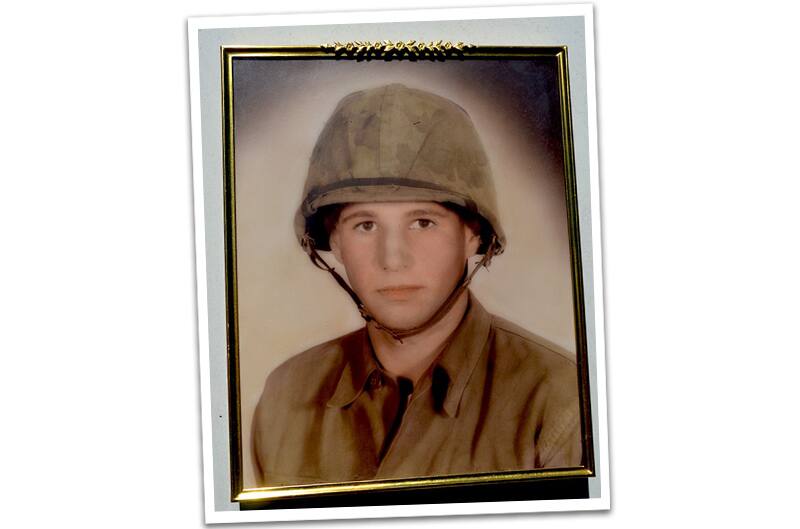 "I was '1-A' for the draft, so I joined the service," he told us. "If you enlisted, you got to choose your service branch -- Army, Marines, Air Force or Navy. If you were drafted, you were only going into the Army. So I chose the Marines. I went through boot camp at Camp Pendleton near San Diego, then went into the C-111 First Battalion Marines. I served with the 105mm Howitzer Battery for one year, then the L-112 Battalion with the 155 Howitzer. Then I got orders to go to Okinawa, Japan, with the 3rd Marine Division and spent 13 months there.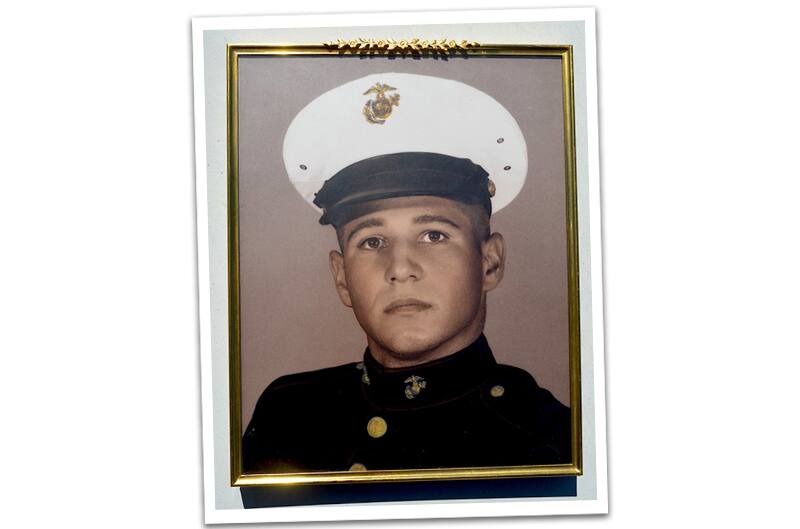 "In the middle of 1965, the Vietnam War was just starting to pick up. I was sent to Vietnam with the 1st Marine Division, arriving in March of 1966 at Chu Lai, a Marine airbase on the coast. There I was part of the 4-Deuce Mortar (4.2) group for three or four months on two different hills (#54 and #35) overlooking the base. Many other operations followed with the Second Battalion, 11th Marines.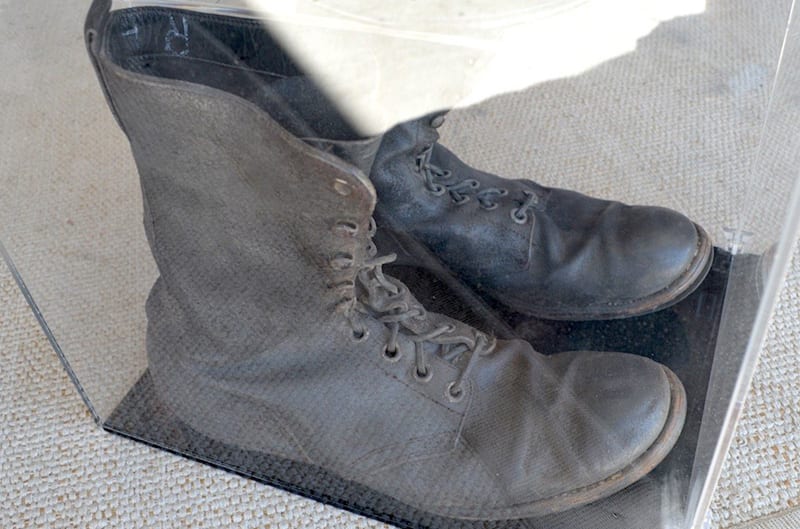 "But in July of '66, I got a bad case of Malaria, and was sent to the hospital in Yakutsk, Japan, and was stationed back in Okinawa for my recovery. I got better but my time was getting short, meaning my four-year service term was going to be up in only three more months. So they sent me back to Vietnam for 90 more days. By October of 1966, there were about 150,000 troops in Vietnam. After my two tours of Vietnam, and some 24 months overseas, I was finally sent home and was honorably discharged in October 1966, receiving my separation pay of $1,600."
As soon as Bob got back home, he began looking a new car. "I never had a car in my life," he explained, and wanted to spend some of his Marine pay and savings on something sporty. Bob considered the '66 Pontiac GTO but couldn't get a visit by one of his friends back in the spring of 1964 out of his mind. Bob remembered that one of his buddies who had transferred out of the service came back for a visit to the barracks, and he and his dad drove up in a brand-new 1964-1/2 Ford Mustang, "and the guys were going all over that car!"

Bob thought it was just a beautiful car, and from that point on he admitted getting "Mustang fever" that would last through the fall of 1966.

"I saw pictures of the new-for-1967 Mustangs, but never saw a real one at that point," he said, "and I thought, 'Boy! I'm gonna' get one of those someday!' If you were 23 years old back then, you wanted the Mustang. I wanted it because, well, the Mustang took my heart!"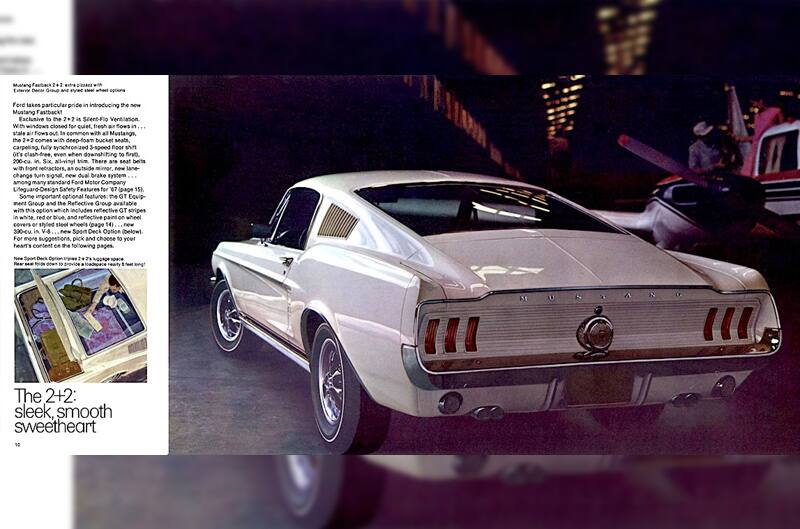 So Bob went to his local Ford dealer, Broadway Ford -- right there on Broadway Avenue in Oakland -- in mid-October and asked about the newly redesigned '67 Mustang Fastback. The 1967 Mustangs had just started appearing in Ford dealerships across the country on Friday, September 30, 1966. That meant it had been only two weeks since the cars were out in public, and Broadway Ford got just two of them in stock – but they'd already been sold! There were no new Mustangs for Bob to see on the showroom floor, so the salesman gave Bob a brochure. Bob picked out a fastback to order and was told it would take about three weeks to get it.
"They called me on the phone on November 8th and said, 'Your car's here; come down when you can and pick it up!' so I headed straight to the dealership," Bob remembered. "When I got to Broadway Ford to pick up my new Mustang, it was sitting over to the side in the garage area. When I spotted it, I thought, 'Oh boy, what a beautiful car!' It had whitewalls and only three miles on it. God, it was the most beautiful thing that I'd seen all my life!"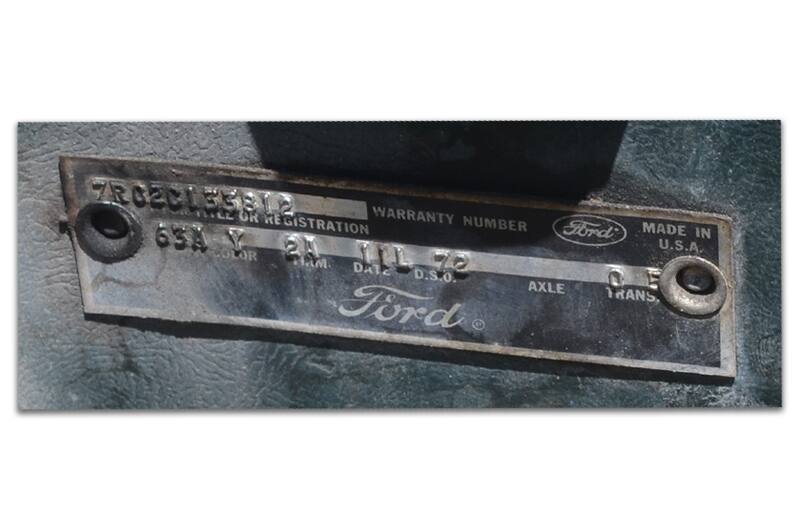 Bob's car carried VIN number 7R02C133812, and featured the 2-barrel, 289 V-8 "C" Code engine, complete with the California-required Thermactor smog system, all tied to a 4-speed manual transmission. It was painted Dark Moss Green and was built at California's San Jose (Milpitas) Ford plant. The car was actually delivered three days before the scheduled build date – one of the early-production '67 Fastbacks built within the first two months of production for the West Coast. Loaded on a short-run car carrier, it was delivered after a 35-mile trip from the San Jose Ford plant to Oakland. Bob said he easily recalls that that date, November 8, 1966, because it was the same day that Ronald Reagan was elected Governor of California.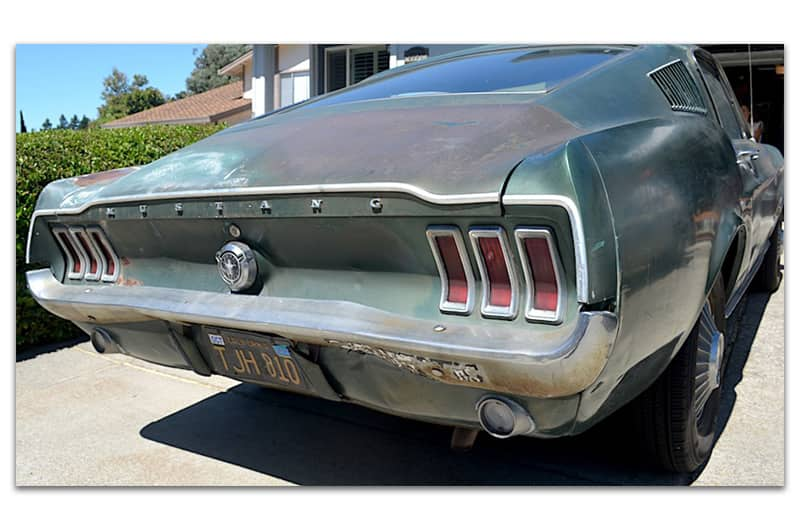 "My mother had to co-sign," Bob said, "because I had no job at the time as I was just getting out of the service." The dealer sale price was $3,200, so Bob used half of his separation pay to come up with an $800 down payment, and took out a three-year auto loan of $72 per month (in 1967 dollars), backed by his mom. Bob proudly notes hos loan was completely paid off on time.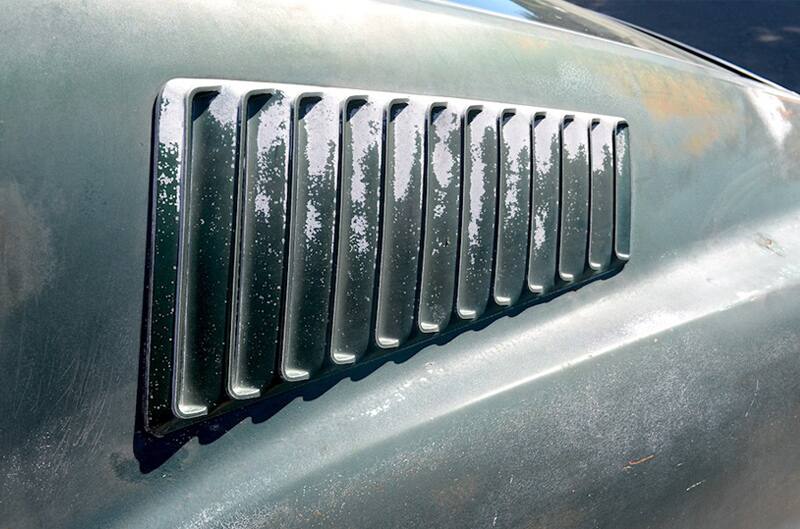 "When I first brought it home, people said things like, 'Wow - where did you get that?' and 'That's great!' and 'What's that?' – and, 'Oh, that's the new Mustang'?" Bob recalled. "The Mustang Fastback is just beautiful in Dark Moss Green. Some people who saw me at the stoplights would rev their engines and call out, 'Hey – what's under the hood?' But by far, most people who looked at it were really impressed to see how beautiful the new Mustang was!"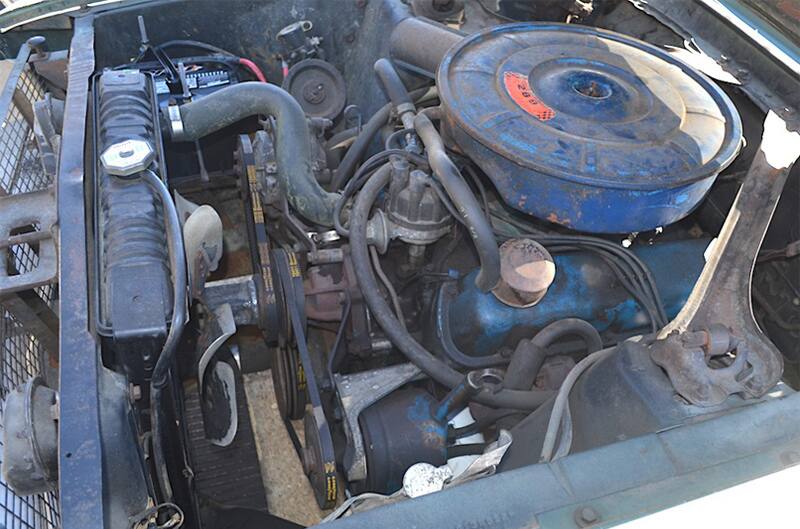 As one might imagine after 53 years of ownership while rolling up some 175,000 miles, Bob's Mustang has been a large part of his life. He drove it while dating his then-future wife, Gloria, for four years. The Mustang was there was when they got married, decorated with flowers by their friends for their honeymoon. They drove it on many vacation trips, including one to Minnesota and another to Yellowstone in the 1970s. Both of Bob's daughters, Elizabeth and Diana, were brought home from the hospital in his Mustang. In 1972, the Mustang served the family again as the car that took Bob's mother for 20 radiation treatments at Merritt Hospital in Oakland.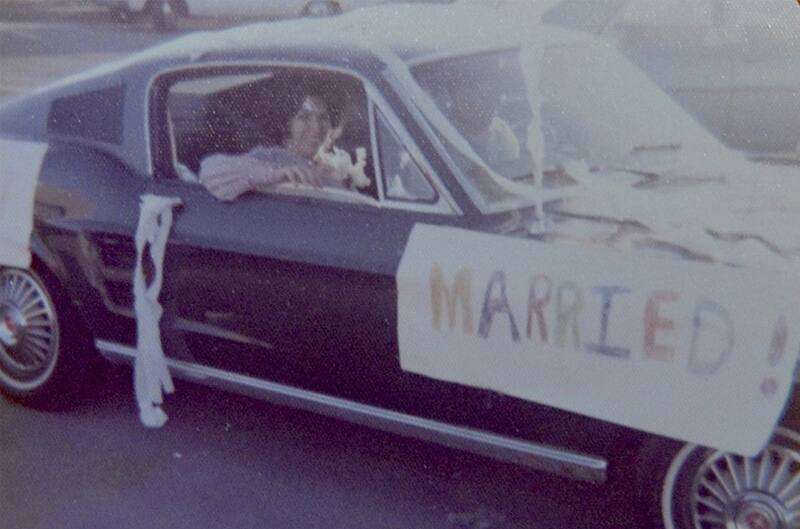 But like most Mustangs owned during that time, it also served as Bob's daily transportation for driving to and from work. Bob was a master A+P mechanic at the Oakland airport for 40 years. He had worked on 737s, 747s, DC-8s and DC-9s for Saturn Airways, Transamerica and Alaska Airlines.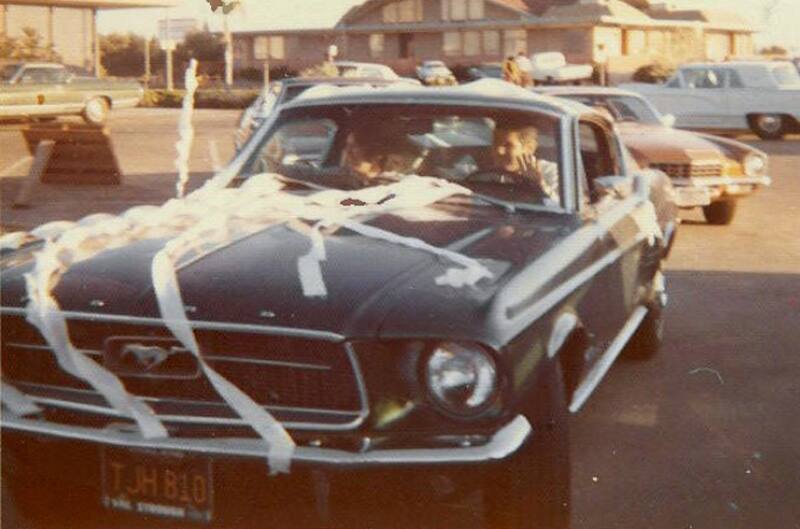 As the owner of a dark green Mustang fastback, we had to ask Bob what he thought after seeing the famed chase scene from the "Bullitt" movie on the big screen for the first time in 1968. He replied, "I said, 'Oh my God -- he's got my car! . . . it's like mine'!" He saw the film on a date night with Gloria, and after "Bullitt" was released, he was pretty excited to be driving a dark green Mustang similar to the original Bullitt Mustang – and proud to know that he'd been driving his dark green Mustang fastback for almost a year and a half already!
The movie just added to the provenance for Bob's Mustang. Another irony is that both fastbacks today are in "survivor" condition. Bob's Mustang has its original paint, original engine and drivetrain, standard '67 hubcaps and even the original spare tire and wheel (used only once!). Only the front seats are new, after being re-upholstered recently, along with some basic service parts such as the brakes, belts, hoses, starter, alternator, water pump, radiator and heater core.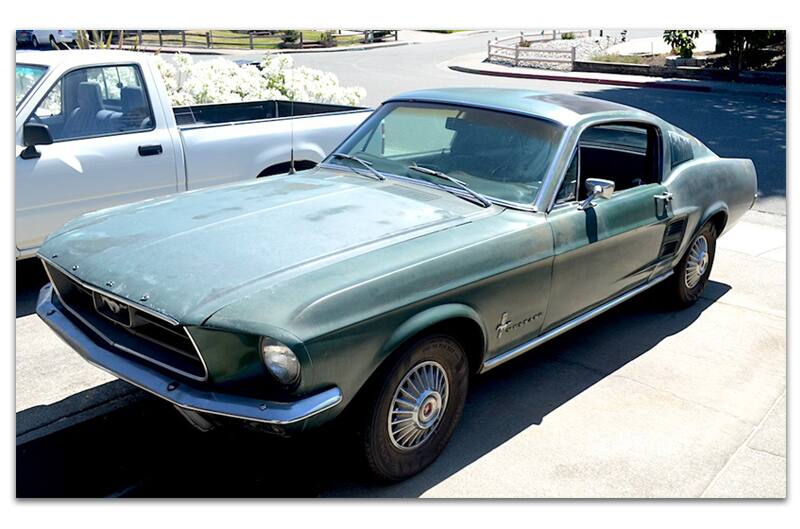 The original 1967 Mustang Owner's Manual has been in his car's glove box for all these 53 years and 175,000 miles. As we all know, it explains the basic functions of a '67 Mustang – things like using the turn signals; where the tire jack is located, operation the heater controls, and even how to set your favorite radio stations by just pulling out one of the buttons. But beyond the basics found in a booklet are the life-lessons that come via the endurance built from owning a Mustang 24/7/365 for more than a half-century. Sure, you follow the book and religiously change the oil. But there's more to it than just maintaining a car.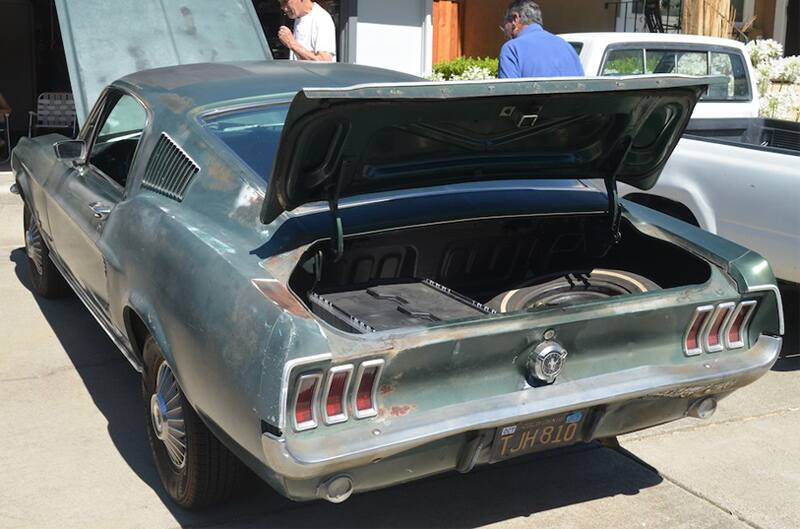 Original-owner, long-term Mustangs turn into representative extensions of their owners by becoming part of the owner's family. These owners know even the scents and sounds of their Mustang by second-nature – all the little things that only long-time owners would know through their extended experience. You know that when you open the wing windows all the way, you hold the chrome window trim with your left hand as you drive. You know the fuses are hard to get to. You heard about other owner issues with squeaky upper control arms, noisy heater fans, radio buzz, or cracked shock towers -- although Bob never had a problem with any of that.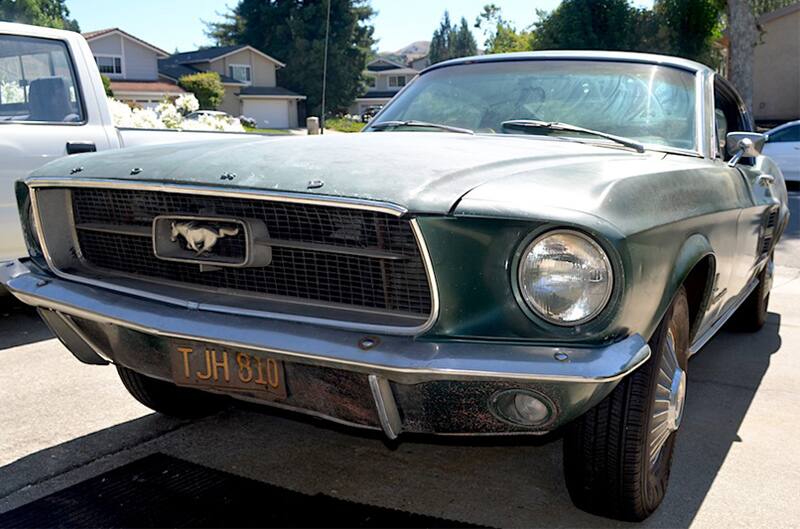 One time Bob had to get a new ignition key made, as it had been so worn down from decades of use that the attendant at the hardware store couldn't make him a new one from the original. He had to order a new ignition switch with matching new keys. Another time, after 25 years of continuous use, Bob's Mustang just stopped in the road for what he felt was "no reason." Turns out he ran out of gas, even though the gas gauge showed there was fuel in the tank. After being towed to a repair shop, Bob expected to buy a replacement gauge, but it was really the float that went bad inside the tank. It was one of the few times his Mustang needed a tow.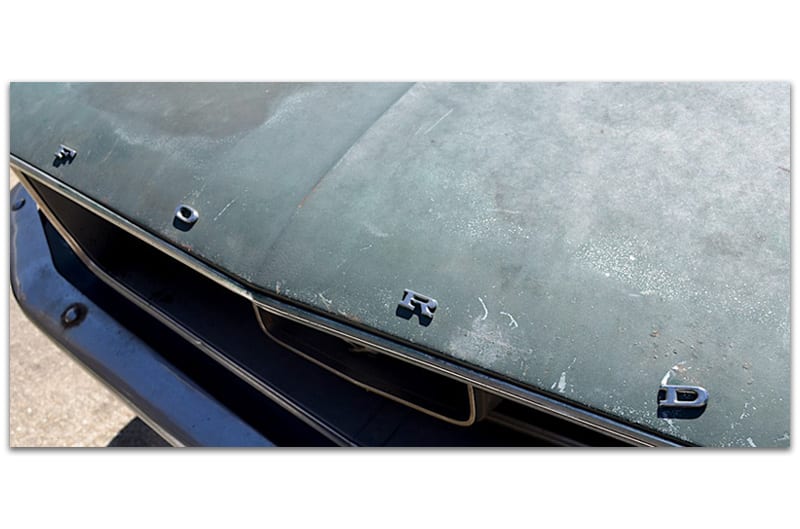 While Bob and his wife were coming back from a trip to Yellowstone National Park during the 1970s, the Mustang began losing coolant, so he pulled into a gas station. Bob discovered that the car's heater core had sprung a leak. They suggested Bob use the old trick of bypassing the heater, so he just cut the heater hoses and blocked them off using a piece of broomstick and some hose clamps – one of those owner lessons learned after spending years on the road.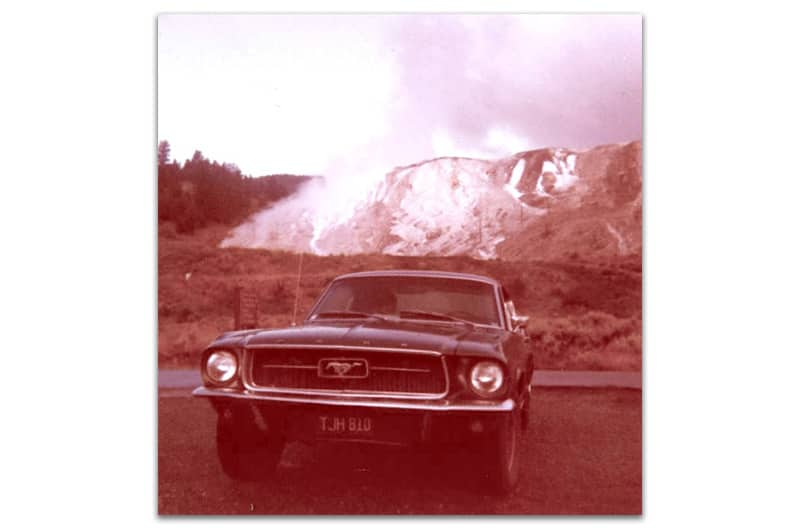 By the time Bob's Mustang finally passed 100,000 miles, he noticed that his original 289 V-8 was burning a little oil and could use and overhaul. To preserve originality, he told the engine rebuilder that he wanted the original block, heads and intake to be kept for the rebuild. "I pulled the motor out myself," he said proudly, "and after it was rebuilt I put it back in myself."
Today, Bob Wright is retired and at age 76 is a resident of the East SF Bay Area. He is also part of the Veteran's Association of Diablo Valley, and a docent at the Veterans Memorial Building of San Ramon Valley, in Danville, California. One of his friends at the Veteran's Center knew of Bob's Mustang, and suggested he take it to a local car show. Another friend who is restoring and building a 1952 Peterbilt show truck told Bob, "You really should bring your Mustang to our o the "Danville Hot Summer Sundays" Car Show." Bob felt his "survivor" Mustang wasn't show worthy, but his friends won out – and on July 21st of this year, he drove it to the show Danville.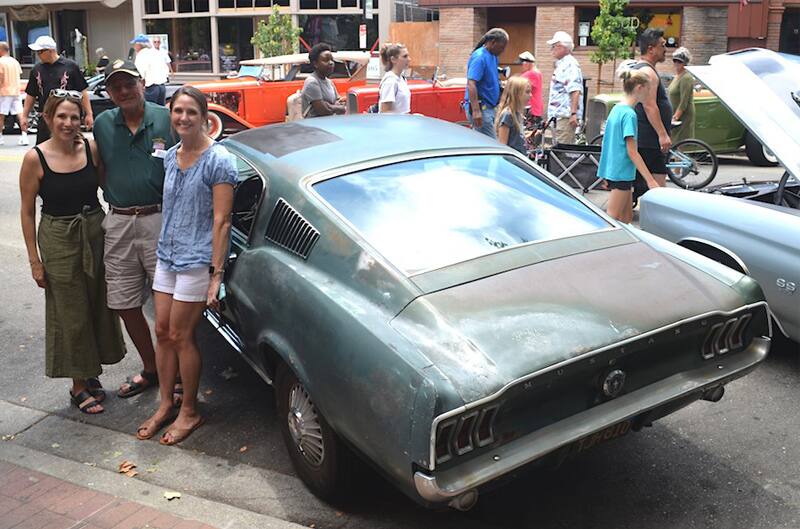 "It was the first car show I've ever taken the Mustang to," Bob admitted, "and I felt kinda bad -- since all the other cars there were nicer than mine. To be honest, I didn't think that my Mustang was good enough, and was too old and rough to take it to a car show -- but I did, and the response was phenomenal!"
Indeed, during that Saturday afternoon at the show, many people stopped to look at Bob's old Mustang. Perhaps it was because at first glance, it looks like the original Bullitt Mustang, sitting there among so many other concours and custom vehicles at this summer classic car show. But it was more because of Mustang's universal appeal. Some stopped by to say that they learned how to drive in a classic Mustang; others had stopped to simply admire the car as-is, saying, "Wow -- that's all original!" One professional Mustang restorer who saw it told Bob, "Don't you do nothing to this car! Leave it like this – it's the real deal!"

Bob was surprised at how many people told him they had an old Mustang but now regret selling it. The most common remark he heard was, "I wish I still had it," and "I wish I'd never sold it." Even in California, you just don't see that many 1960's-era Mustangs still being driven. And certainly not original ones still on the road after decades of continuous use.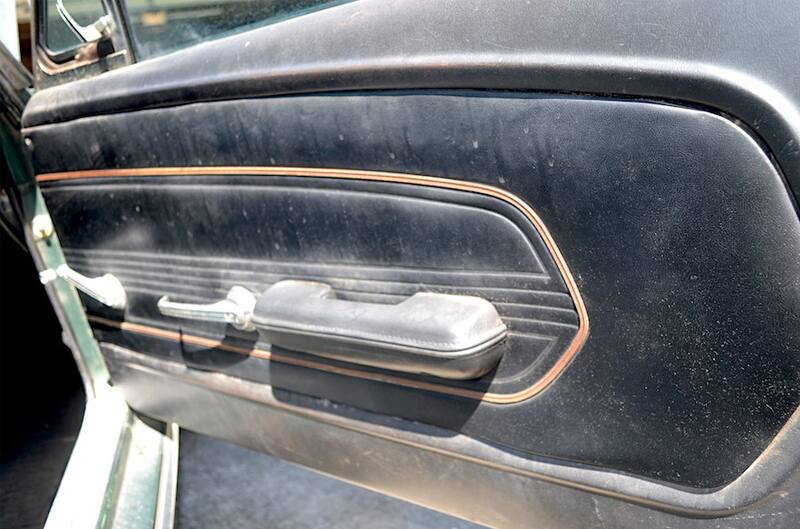 When Bob had first retired, he didn't drive the Mustang very much anymore, and at one time he even had considered selling it. But his daughters and his wife said no -- that is should stay in the family forever! It's not that he'd have a problem if he had wanted to sell it -- people still want to buy it from him today. When he had it parked in his driveway, people passing by would occasionally ring the doorbell and ask if they could buy it. One time when he was out for a drive, one guy stopped him and offered him $10,000 on the spot. And a father and son had approached Bob wanting to buy the Mustang, saying they had restored a similar car and wished they'd never sold it, and now wanted another one just like it. But Bob plans to keep it.
These days Bob takes his Mustang out for a weekly drive, just to keep the oil circulating. He's actually thinking about taking it to a local body shop to have the original rear bumper hammered out a bit to straighten it – but keeping the patina of his beloved 1967 Mustang fastback.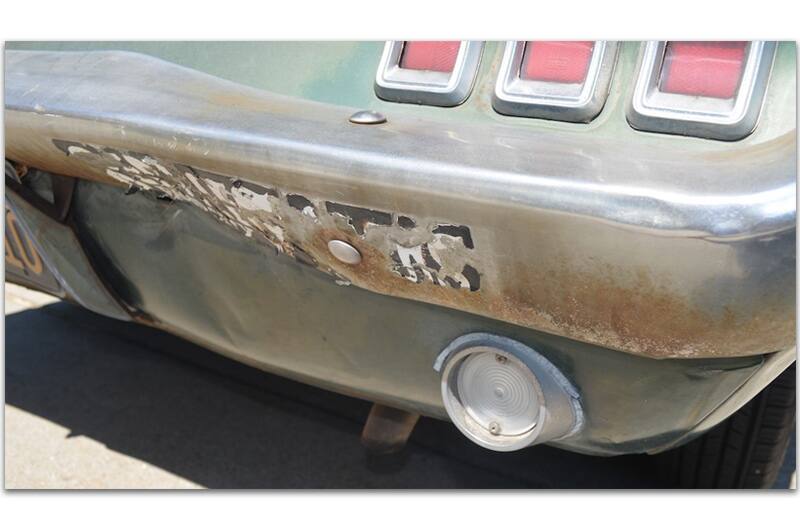 Even after all these years, Bob takes pride in owning this Mustang ever since he got back from Vietnam. Some veterans had to hide the pride they had serving their country during that war, as many people back home held open disdain for the military. Thankfully, today we honor all of our service men and women – including those who served in Vietnam during the 1960s and '70s. Ironically, the classic "First Generation" Mustangs (1965-73) paralleled the Vietnam War, and soon became a cultural icon back home at the exact same time. It only makes sense that so many Vietnam vets soon became Mustang owners.

There is an enduring joy in the Mustang-owner relationship that becomes engrained in our hearts and minds. A Mustang's lasting appeal, beauty and endurance in the best – and worst – of times is payback for our care and dedication to these original, pioneer Pony Cars. For Bob Wright, there is great honor in his service to our country and the U.S. Marines, and honor in his stewardship of an original Mustang that he can pass down to his family for many more years to come.
FORD PERFORMANCE PHOTOS / COURTESY BOB WRIGHT & PAUL M. NEWITT