SANTA ANA, Calif. – Any motorsports fan worth their salt can tell you that "Dan the Man" left big fingerprints on the Ford GT's modern, and historic, legacy. In fact, with just about everything he touched, the late and decidedly great Dan Gurney enjoyed a glorious history powered by Ford.
He built flathead V-8 hot rods as a teen back in the day. He was among the first to race the new Ford Indy small-block V-8s in the Indianapolis 500 in the early 1960s. And later, many of his All American Racers Eagle race cars carried Ford V-8 power. He was a member of the factory Ford GT racing team in the 1960s, with all of that effort coming good in a remarkable all-American win in a Ford GT Mk IV 427, paired with A.J. Foyt to pave the way for Ford's Four-peat of victories at Le Mans from 1966-69. He was also a factory SCCA Trans-Am Mercury Cougar team driver in 1967. And he won five NASCAR races in Fords and Mercurys during the '60s. In other words, Gurney was, more often than not, a Ford guy throughout his career.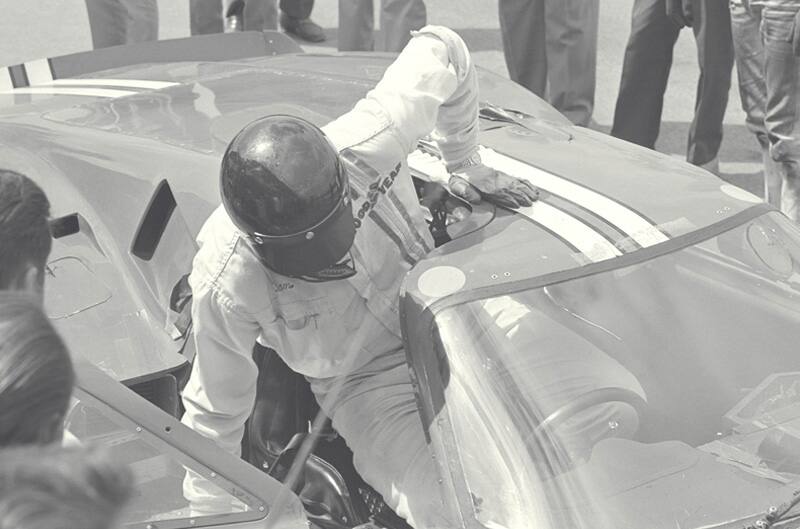 When Dearborn reinvented the Ford GT as an exotic street car in the mid-2000s, it only made sense that "Big Eagle" have one in his considerable garage; so his wife, Evi, teamed and schemed with Ford to build him a very special one for his birthday in 2005, ordering him up a bespoke-built '05 Ford GT painted "427 Red." Gurney took delivery of this special car, and often drove it himself.


You'll recall that the blonde-surfer-guy-looking Gurney was a slim, trim, 6'4" for most of his adult life, sitting so tall in those racing GT40s and GT Mk IVs that his helmet contacted the roof when the door was closed. It was then that the Shelby American team's uber-brilliant and innovative fabricator/inventor/magician divined and fabbed-up what became known as the "Gurney Bubble" -- an aerodynamically smooth teardrop-shaped sheetmetal bump that gave Gurney's lid a few inches of extra clearance in the closed-cabin GT cars. Naturally, Ford built Gurney's '05 GT to incorporate this feature; although some have likely been added by owners since, Dan's is the only example so built during production by Ford.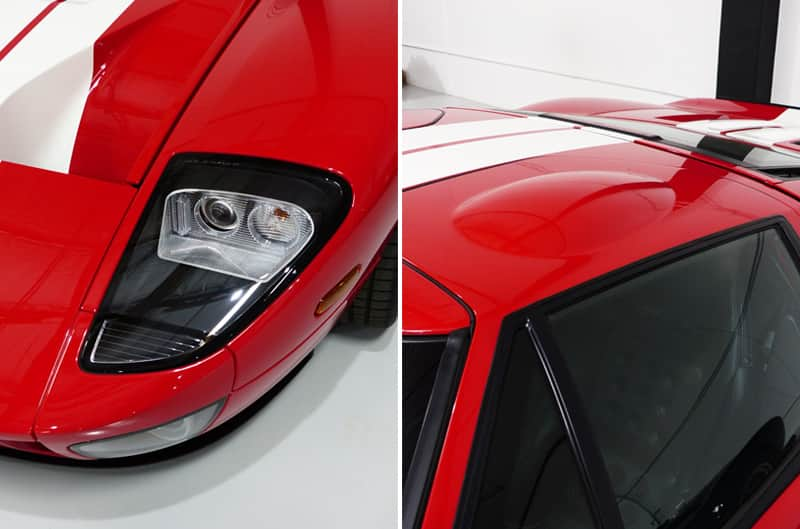 Much has changed at All American Racers, Inc., as well as in the Gurneysphere since then. AAR no longer builds or enters racing cars in any pro-level racing series; the business has evolved in many other directions since last contesting Indy, IMSA or Formula 1. AAR still has an auto shop, and now and again restores an original AAR Eagle racing car, either for its own collection or for an independent owner/collector/vintage racer; currently under construction is a '67 Galaxie 427 street-legal restomod that will, on the outside, identically resemble Dan's '67 Wood Brothers NASCAR stocker.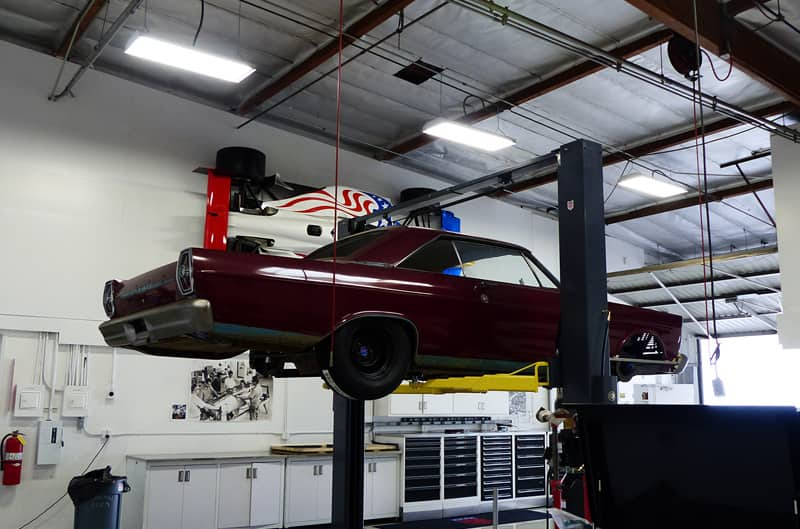 All four of Gurney's sons now run AAR, with Justin Gurney as President and CEO, and Alex, Mike, and Danny taking other front-line leadership roles. Since building its last IRL Indy car chassis, AAR has gone heavy into the high-tech composites fabrication business, primarily for use in aviation -- a somewhat natural extension of its former profile since among many of the assets AAR has on site in its Southern California shops is an autoclave used for the baking and curing of high-tech composites like Kevlar and various carbon-fiber materials.

Another major sea change at AAR is that Dan Gurney passed away January, 14, 2018.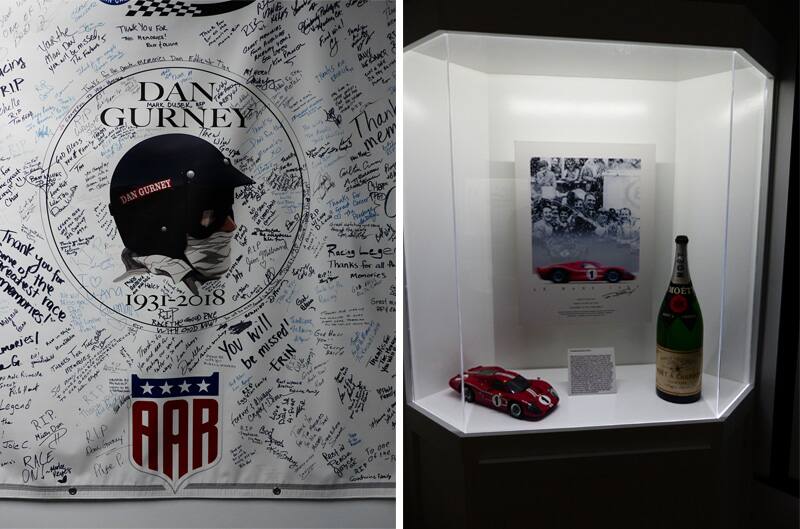 When Ford reinvented the Ford GT yet again into its current uber high-tech, EcoBoost V-6 configuration, it was elementary that Gurney, who was still alive when the car debuted and won the GT class at Le Mans in 2016, would have one. Son Justin took the lead in procuring a new GT for his dad. There was no question that it would be red, and wear race number 1, as did Dan's '67 Le Mans winner.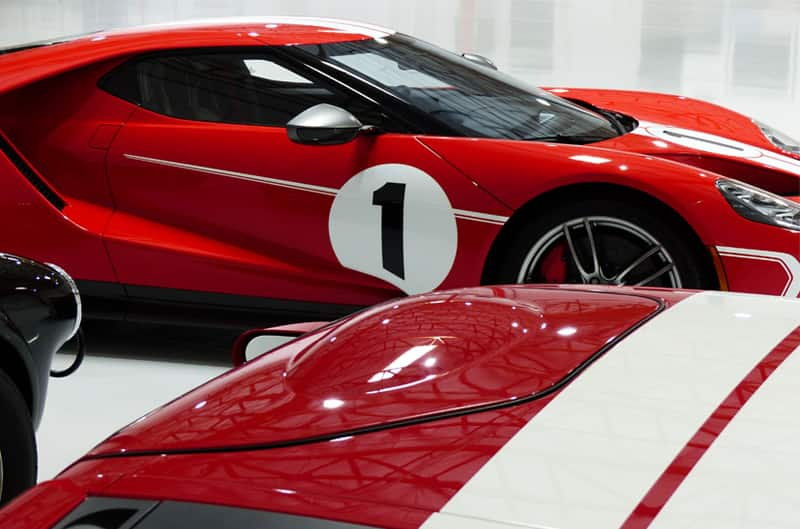 Justin was hopeful that he could convince Ford to also build this one with a Gurney Bubble in the roof, and after considerable analysis, decided against it, based on where the top of the door cap and the roofline meet up. There wasn't an immediately clear area on which to place it that would center it over the driver's head, and they didn't want it to be off-centered too close to the middle of the roof, or have to split the bubble-shaped panel between the roof and the door -- so the car was built sans Bubble.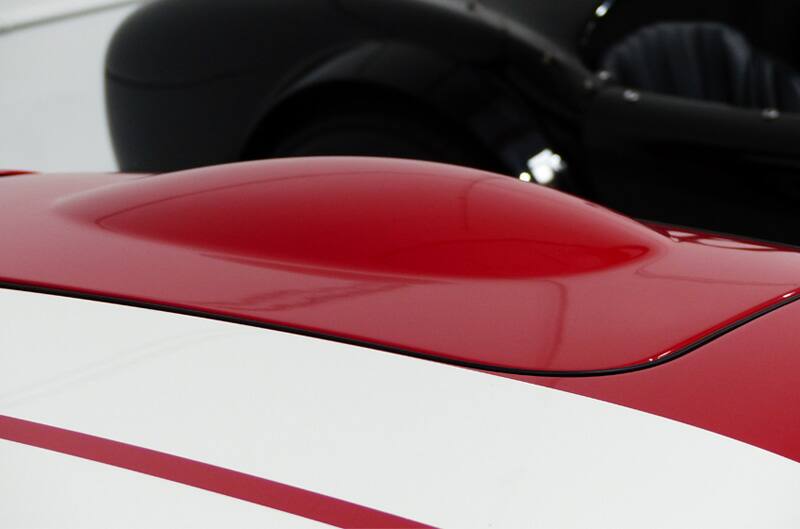 Justin was pleased, after discussion with Edsel Ford II and then-Ford product chief Raj Nair, that the Gurneys would be given car serial number 67, in honor of the year of that historic Le Mans victory -- of course wearing the red, white, and Number One livery. Gurney the younger speaks with much enthusiasm about his father and these very special cars, often remarking "Isn't that cool?" Or, "How cool is that?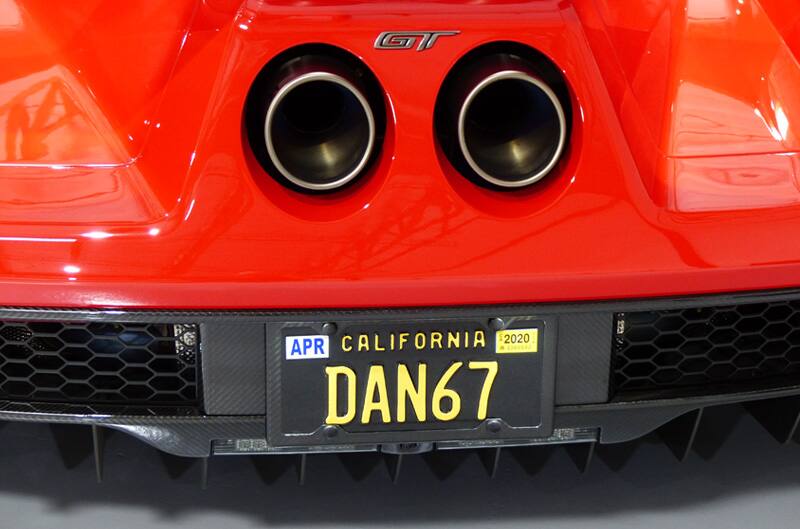 Seeing the two cars together is a humbling sight. There's no question they are related, but obviously very different. The '05 is a more clear homage to the original Ford GT40 look, while the '19 is much swoopier and knife-edgier, and obviously designed with much more attention to advanced aerodynamics. The differences continue everywhere you look; the '05's rear-of-body aero tricks come down to its overall shape, plus a barely visible and tiny black lip spoiler that follows the bodyline at the trailing edge of the decklid. That's where, of course, the new GT has a very high-tech, deployable, multi-angle rear wing that snaps up into the airstream.
The cabins are equally differentiated; the '05s awash in design cues that again recall that mid-'60s GT40 racer, plus analog instrumentation and a stick-and-clutch manual transaxle. The new car is ultra-modern and high-tech, resembling a racy cross between a current Le Mans-spec machine, and the best possible racing video-game console. The older car runs a supercharged V-8, the new one a much more powerful twin-turbo V-6. The '19 also has the aero tricks and driver-configurable suspension and aero, and powertrain performance hardware and software that the '03-'05 GT couldn't dream of. You'll find Dan Gurney and Phil Remington's autographs on the glove box door of the '05 GT.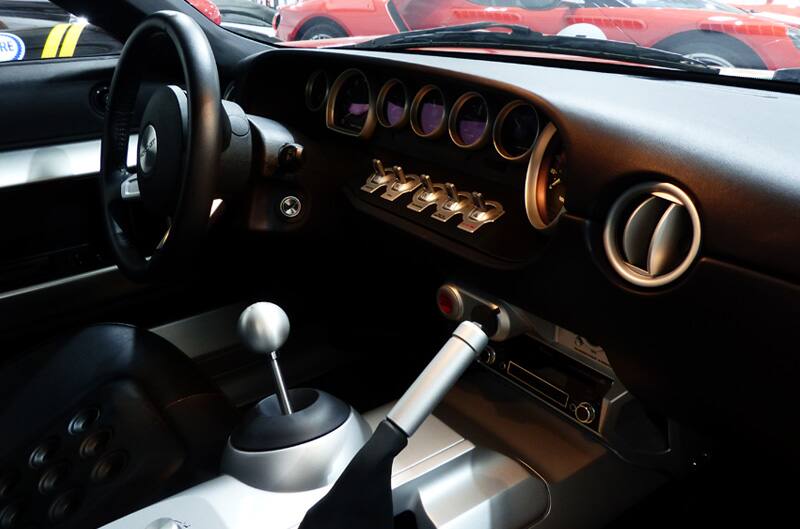 As if to further punctuate the Gurney's performance and racing past with Ford, two other interesting cars are parked up near the GTs. They being a 1968 Dan Gurney Edition Mercury Cyclone Spoiler muscle car, fully and highly optioned to include factory air conditioning and the requisite 390 FE big-block V-8. Another is a perfectly faithful Superformance recreation of the black #15 Shelby Cobra that Gurney raced at Sebring in 1963, teamed up with Phil Hill. A period photo of the original car appears on the cover of the Rip Chords' Hot Rod Hits album featuring the song dedicated to the car, Hey Little Cobra. Dan Gurney's original Shelby American Cobra team jackets quietly hang over the #15 Cobra's rollbar.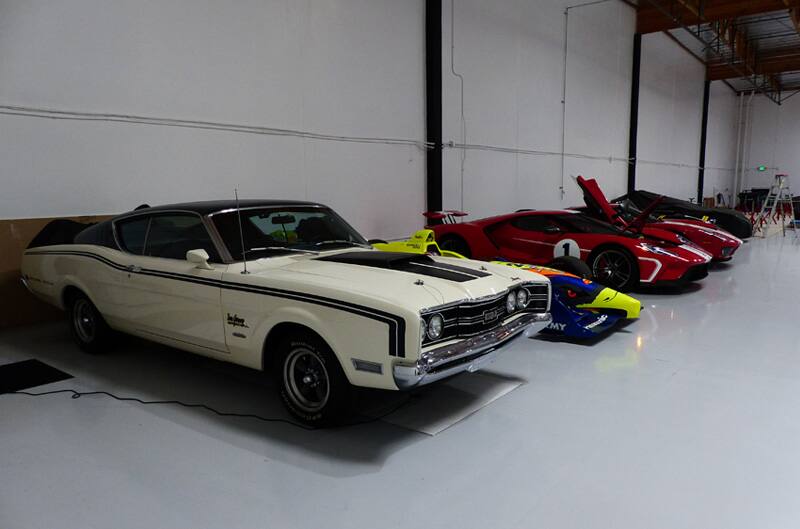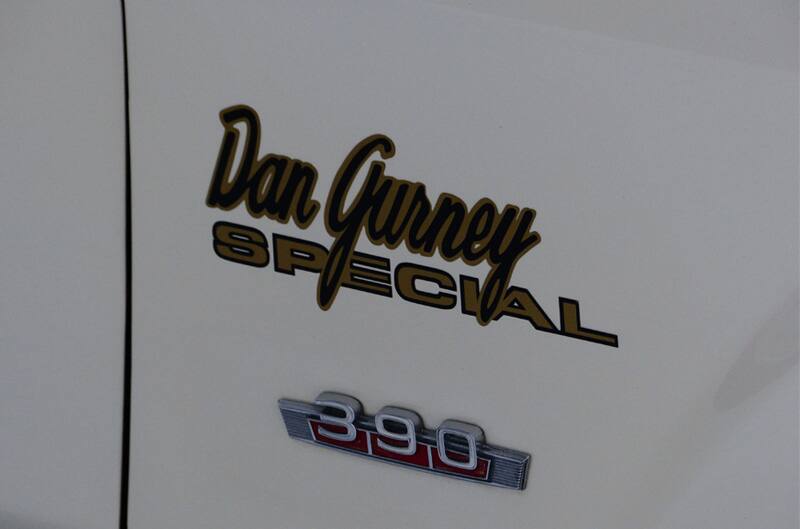 It's clear that Justin Gurney really loves his family's legacy in motorsport, and equally enjoys this dazzling pair of crimson GTs dedicated to his father -- but with one major and two minor disappointments. The big downer of course is that his father passed away just prior to delivery of the 2019 GT, so Dan never got to see this car in his garage, nor drive it. Justin also wishes that the new GT could be left in its lowest ride-height position with the engine off, which it cannot; so it could be shown and displayed with the rear wing fully deployed, and the car hunkered down for the Mulsanne Straight at Le Mans. (The car can be lowered to minimum ride height while the car is running, but pops back up -- about an inch or so -- once the engine is shut off.) He also quietly wishes there were an easier way to integrate the Gurney Bubble into the new car's roofline.

No matter, seeing this fabulous pair of GTs in his family garage, both liveried and dedicated to his famous father, begs the expected question: "Isn't that cool?"

Yes, young Mr. Gurney, that's most definitely cool.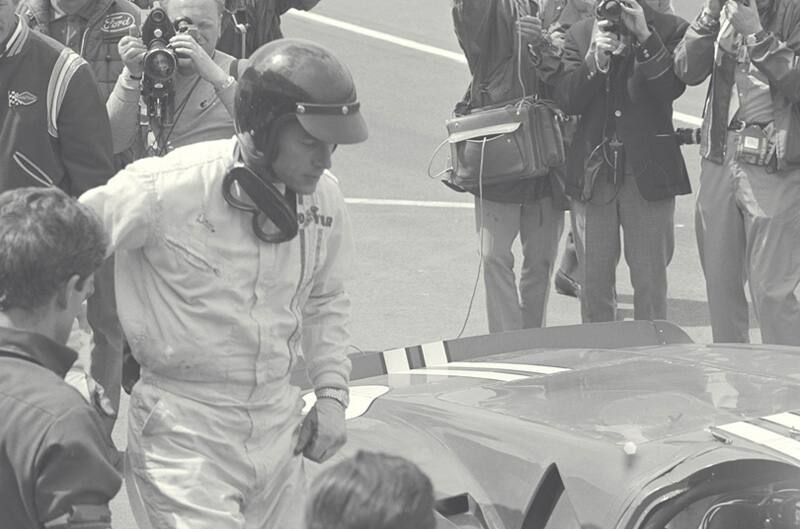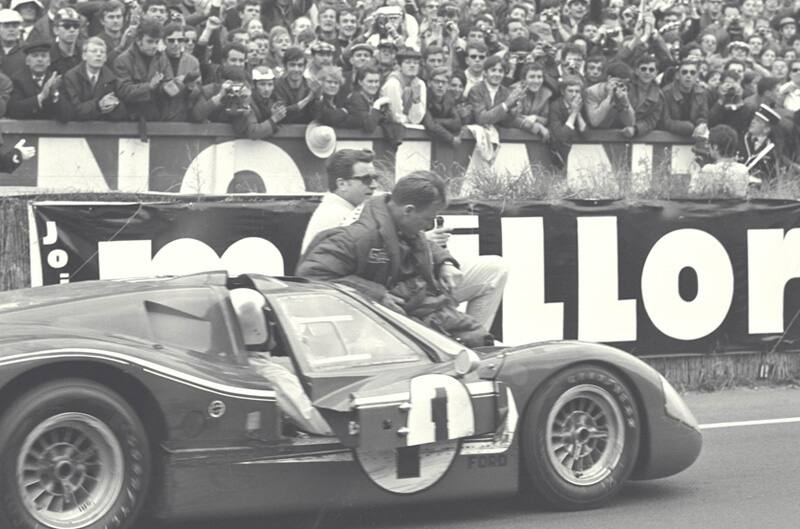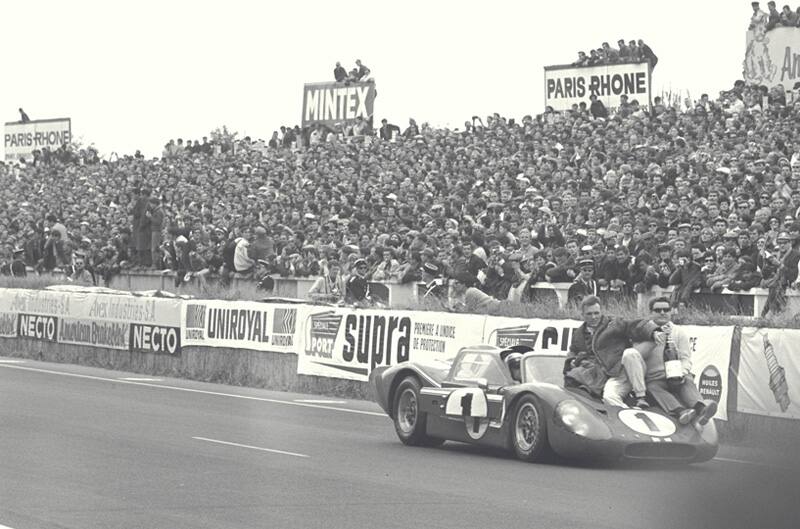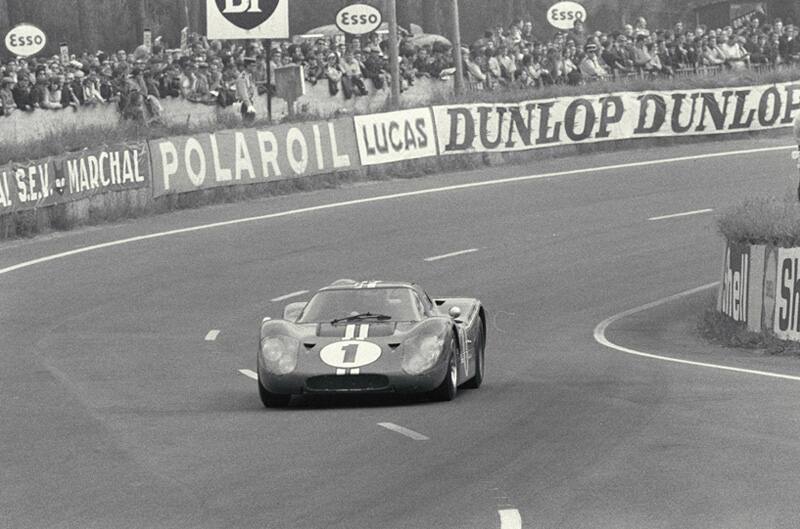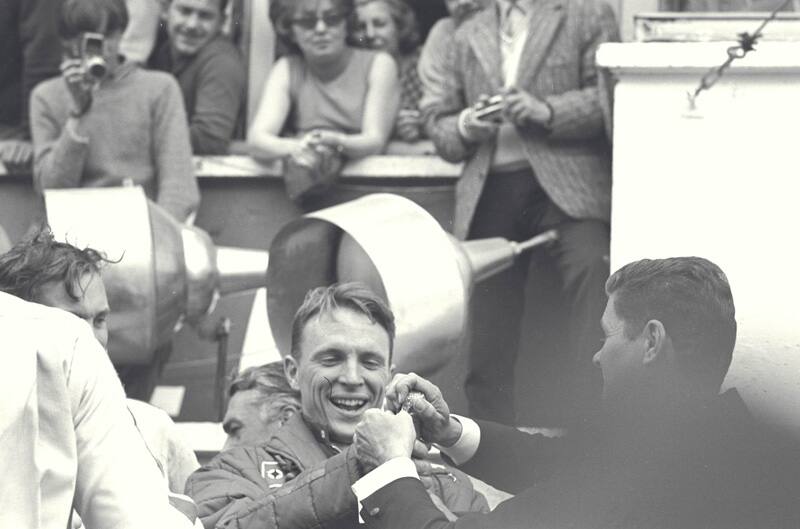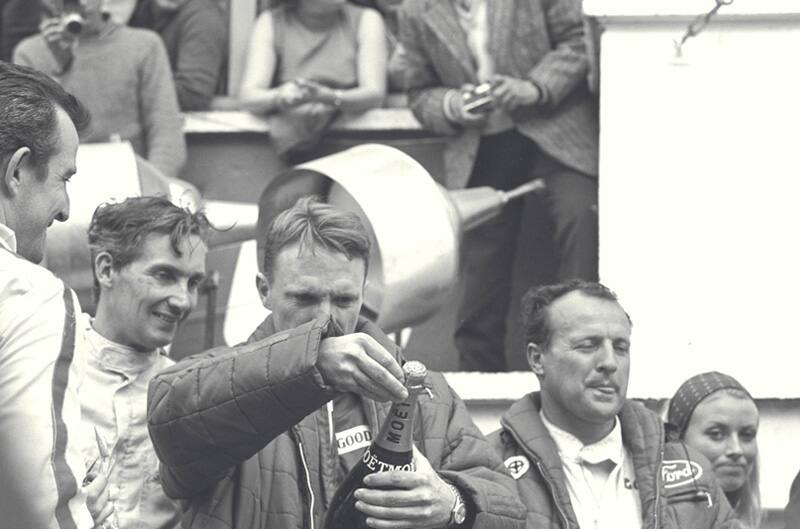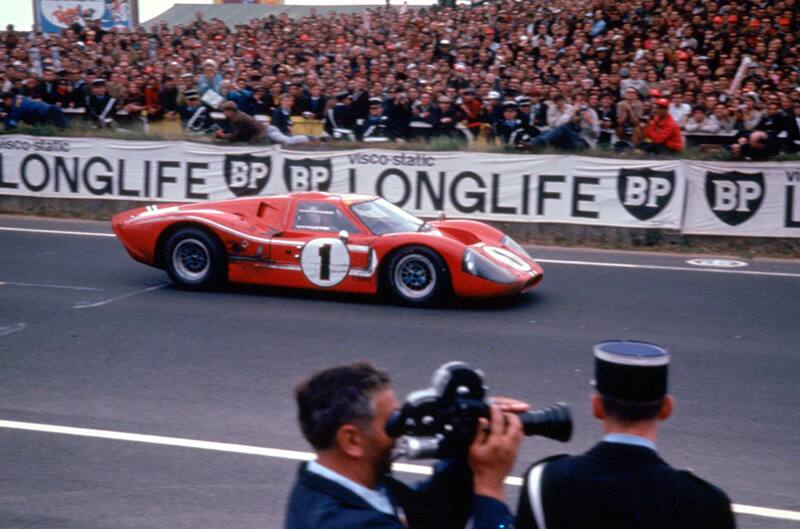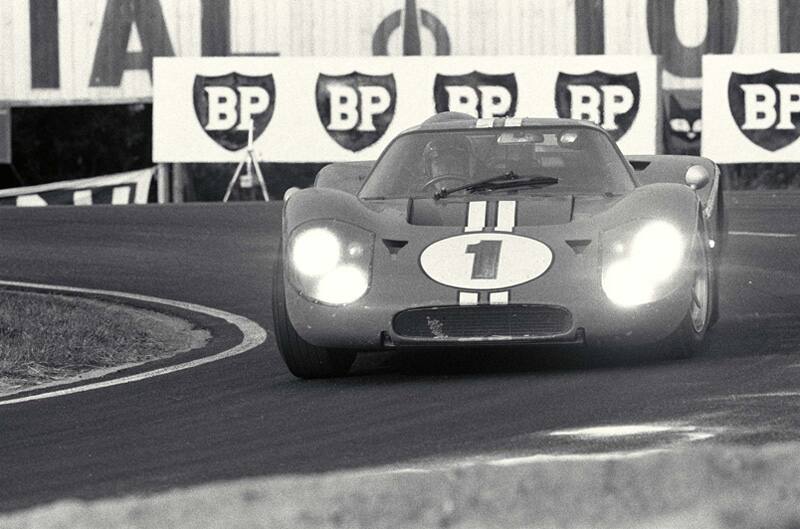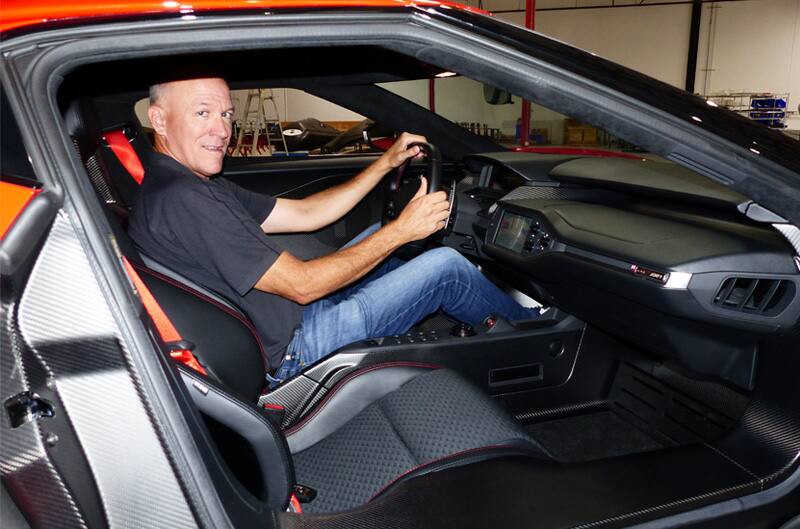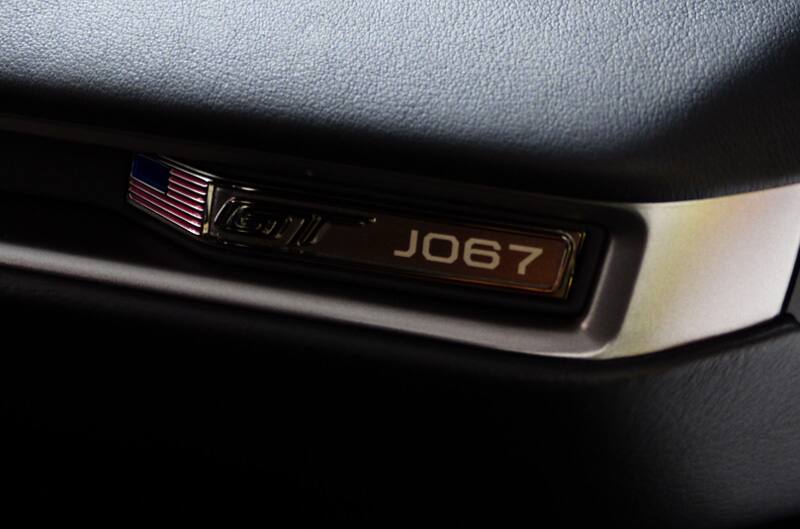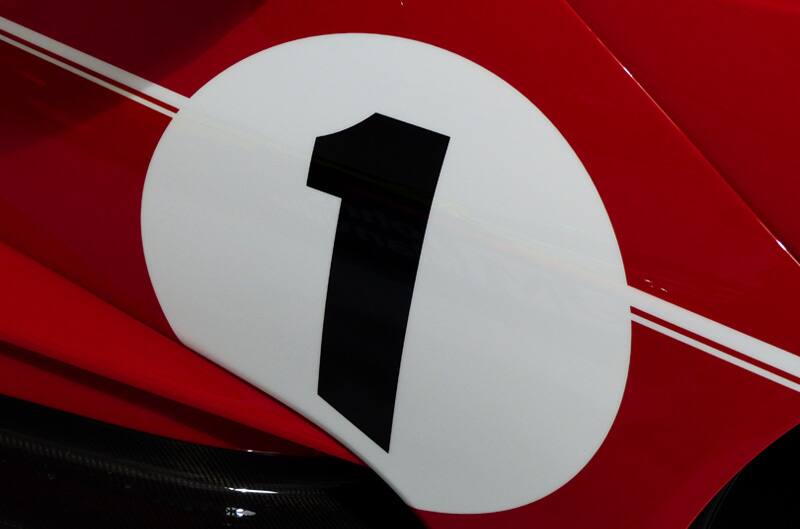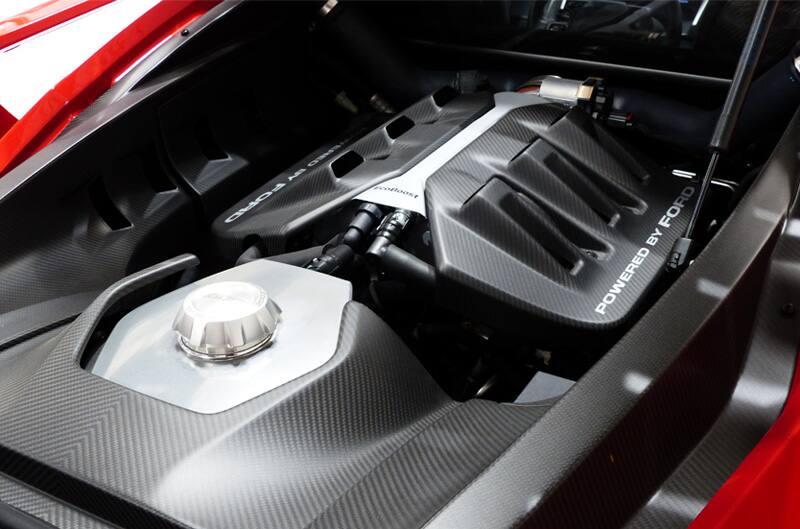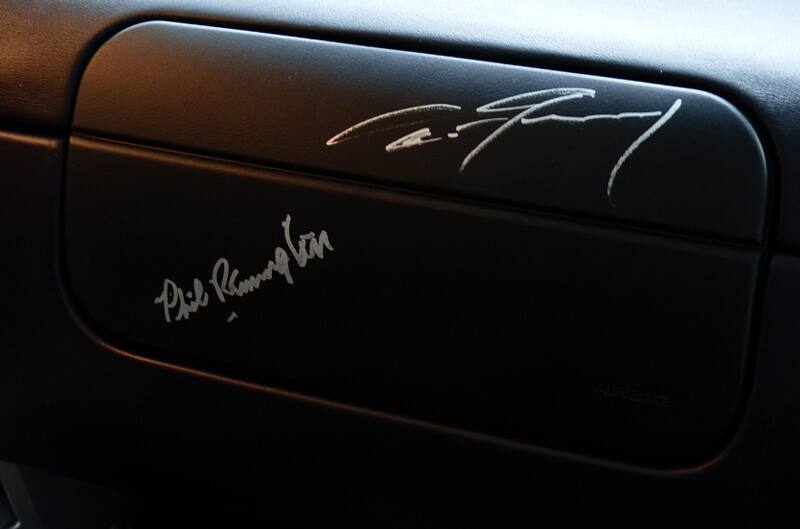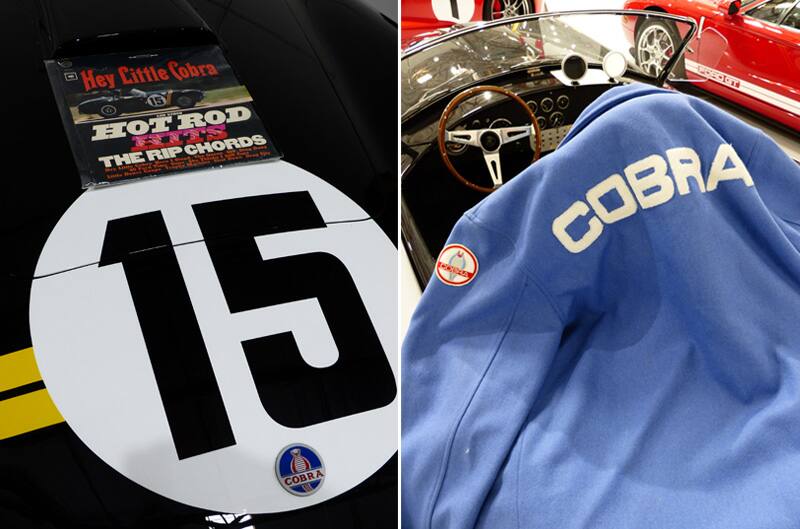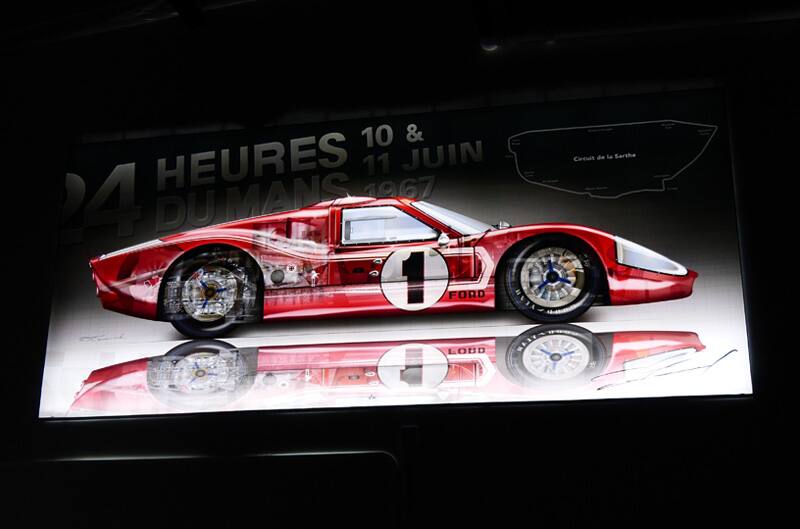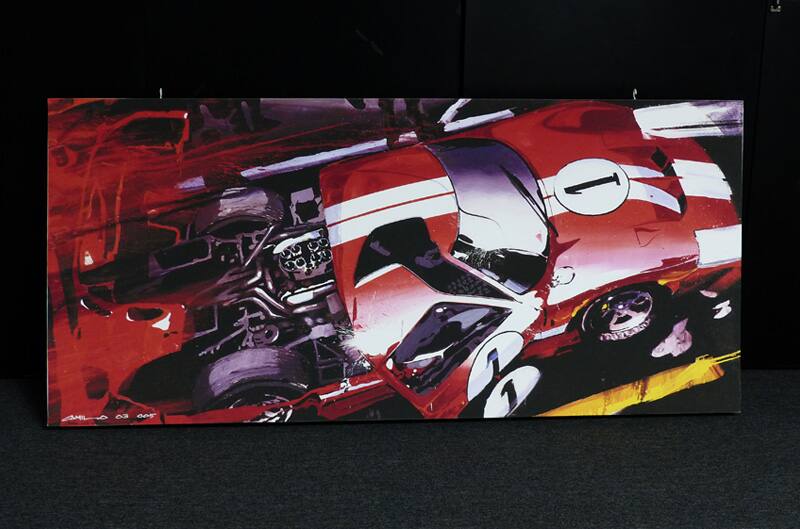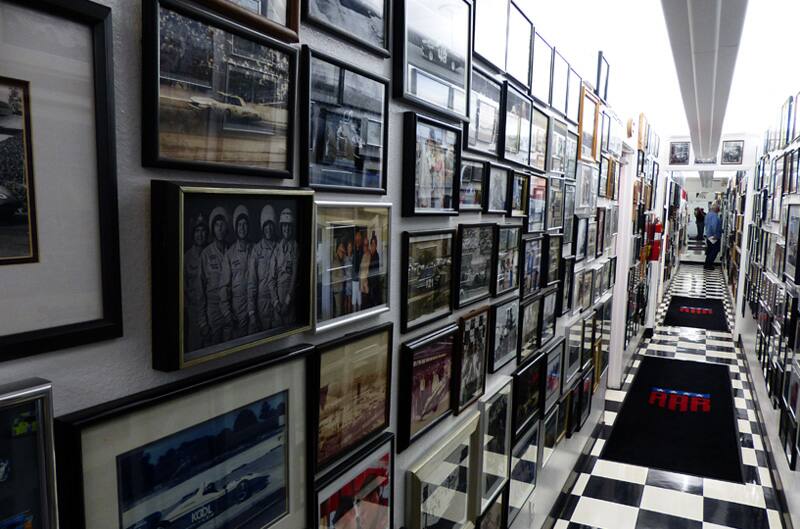 FORD PERFORMANCE PHOTOS / COURTESY MATT STONE & FORD MOTORSPORT ARCHIVE