BRIGHTON, Mich. – As a top tier Ford enthusiast, you likely know something about KAR-KRAFT, the specialty "job shop" that produced the Boss 429 Mustangs and Boss 302 race cars for Ford in 1969-70 -- which is true, of course. Yet what you may not know is what KAR-KRAFT otherwise contributed to the Greater Ford Performance Good far beyond those two memorable muscle machines.
Born in the mid-1960s, KAR-KRAFT was really a race shop with one client: Ford. It stemmed from the Ford Advanced Vehicles division and Lola Cars' work on the Ford GT(40) racing program. It's critical to understand that KAR-KRAFT was not a division, subsidiary or property of Ford. It was always an independent outside company (although one that was very deep "inside" Ford philosophically, in terms of its "behind the curtain" involvement in many secret development programs), contracted exclusively to Ford as a race shop.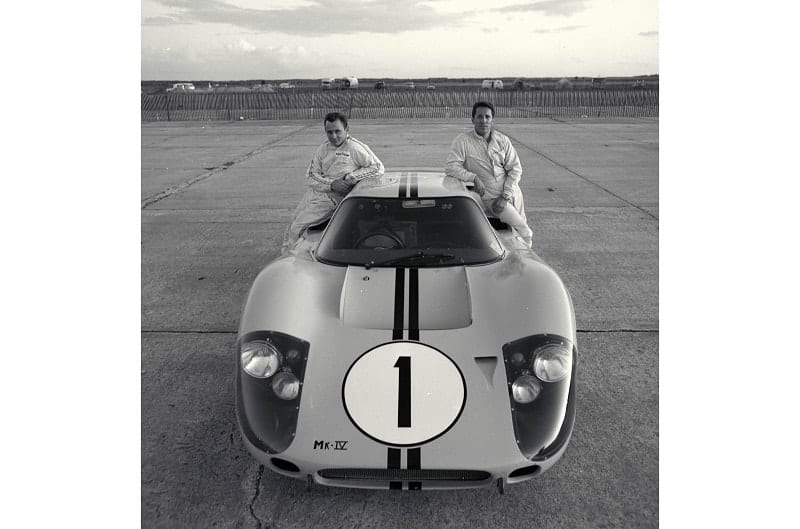 As you'd likely estimate, that covers a lot of ground. An undated Ford document further outlines what the 'Special Vehicles Activity' was charged with, including "the ability to engineer, build, test, develop, prototype and manufacture a complete vehicle, or any system or component thereof. It [further] has the ability to generate complete product proposals and coordinate the total program with respect to manufacturing. In addition to offices at Engineering Building III and Ford Division General Office, Special Vehicle Activities utilizes KAR-KRAFT, Inc., contracted solely to Ford Motor Company and directly responsible to Special Vehicles. The KAR-KRAFT facilities are proximate to the Ford Dearborn area."

Critical to all of this was that KAR-KRAFT have the knowledge, ability and scale to do all of this -- whether it be for a single car or a limited production run, such as the aforementioned Boss 429 Mustangs.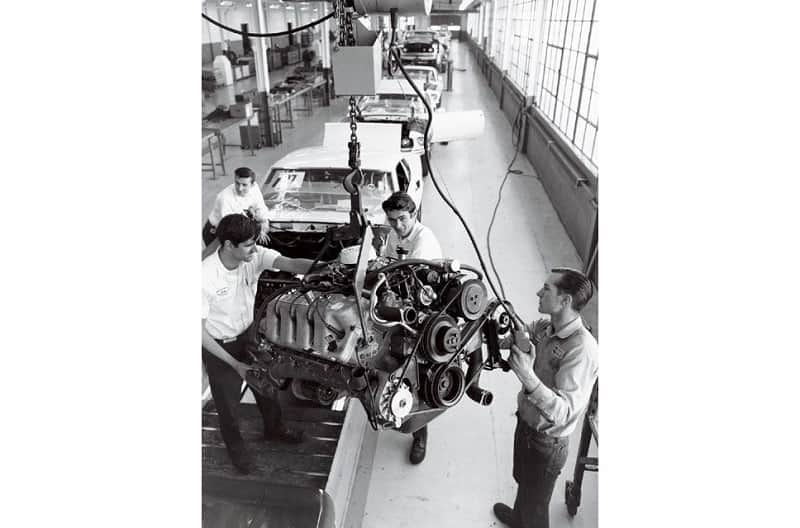 Success has many fathers, and even though KAR-KRAFT was a relatively small company, the names of the men that founded and ran it equally dot the pages of Ford racing history. They include (but aren't limited to) guys such as Nick Hartman, Ed Hull, Jim Mason, Bob Negstad, Don Eichstaedt, Lee Dykstra, Mitch Marchi, Tom Monroe, Don Righettini, John Mulrine, Tom Amman, Ron Fournier, Al Sorenson, Fran Hernandez, John Drowe, Bob Riley, Roy Lunn, and Charlie Henry, just to name a few. Some roots of the company stretch as deeply as the mid-engined Mustang I concept car of 1962. KAR-KRAFT ultimately folded its tent in December of 1970.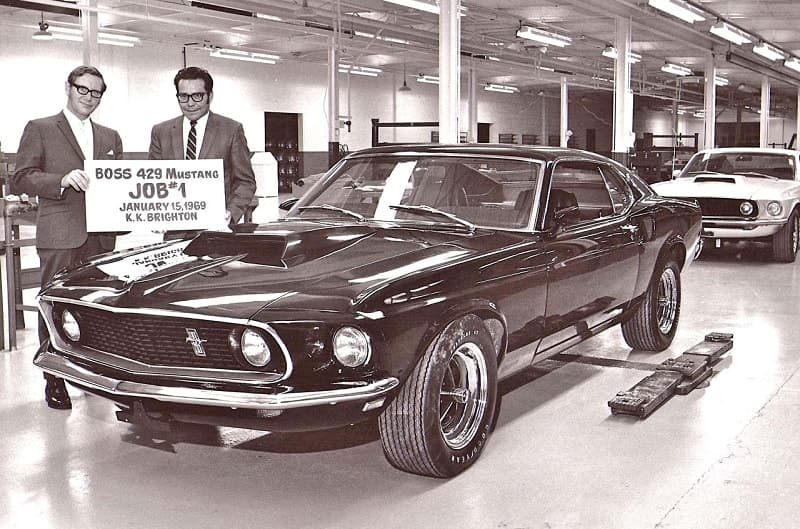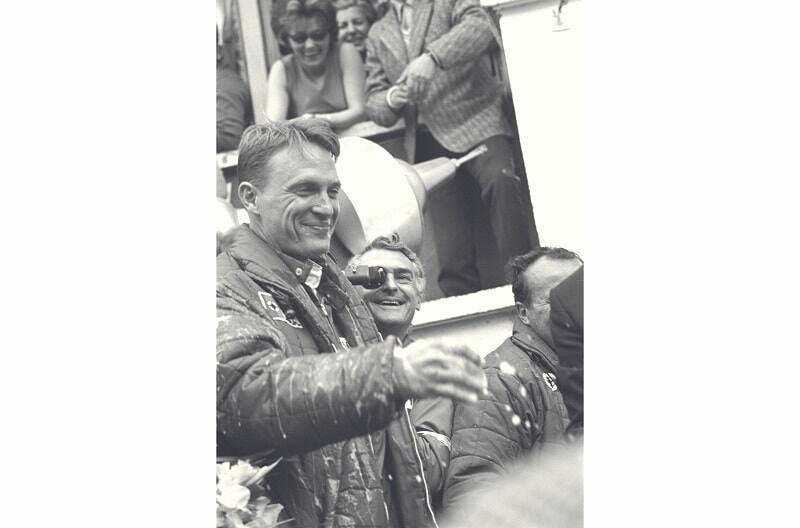 Along that fascinating eight-year trail was considerable development work on the first-generation of Ford GT racers to help them become dominating winners; the ill-fated Ford JCar; the entirety of the development and construction of the later Ford GT Mk IV program; the development, prototyping and assembly line construction of the Boss Mustangs; countless Mustang, Cougar, Cyclone, and Torino prototypes; considerable design work on what became Mickey Thompson's Bonneville record-setting Challenger; the Mach IIB and Mach IIC; a mid-engined Boss 429-powered '69 Mustang concept car; a Boss 302 Maverick concept; a series of special performance Ford Bronco concepts; several "safety vehicle" concepts; and even a presidential Lincoln limo along the way.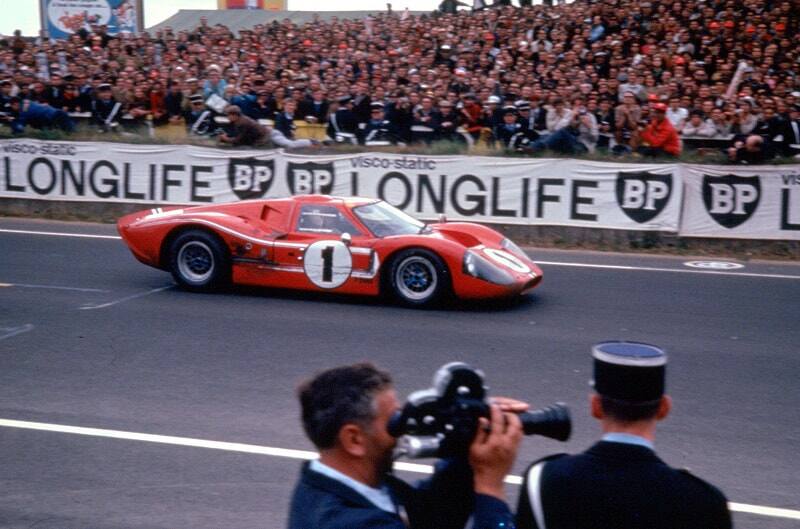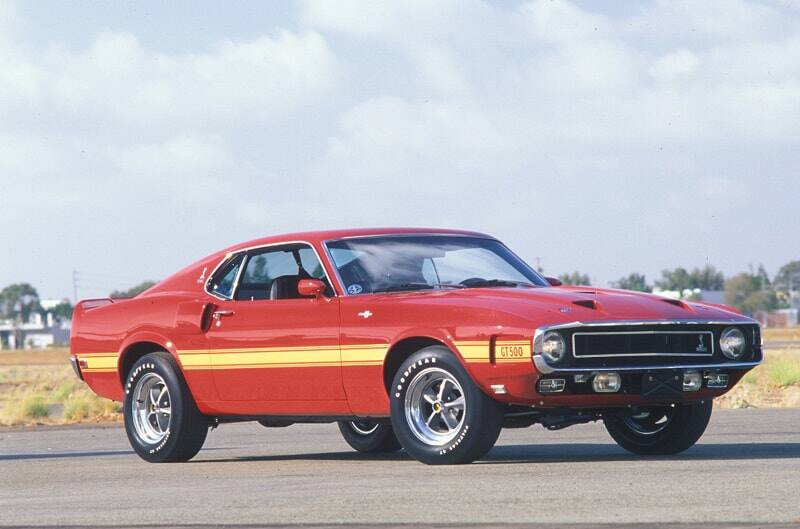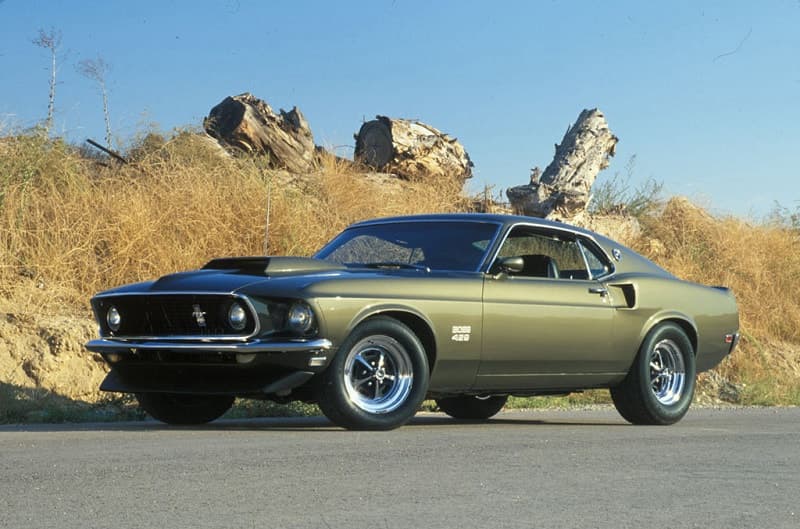 Among many other involvements and responsibilities, KAR-KRAFT was also tasked with the preparation and shipping of race cars, concept vehicles and show cars to automobile shows, exhibits and corporate functions. Show car-level detailing, maintenance and repair was also part of this assignment. Today, the transportation aspect of this job often involves giant, specially equipped (often bright orange, in the case of companies such as Reliable Transport) semi-trucks and trailers to haul the show toys to their various appearances. Back in the KAR-KRAFT era, the process was often more casual, depending upon the vehicle(s) to be delivered, the secrecy surrounding them, and the final distance and location. In fact, back in the day it wasn't uncommon for a group of KAR-KRAFT engineers and execs to simply hop in the cars and drive them to the locale. Road dirt and damage would be handled by the same guys upon arrival.
It would be an understatement to say that KAR-KRAFT was the heartbeat, light and music of Ford racing and performance car development during its eight-year run. It's unfortunate yet perhaps timely that it all ended in late 1970 after the conclusion of the Boss Mustang programs, but it may be just as well, as the early-to-mid 70's brought with them ever increasing emissions and safety regs, fuel "shortages" and a general dearth of automotive performance for a decade or so.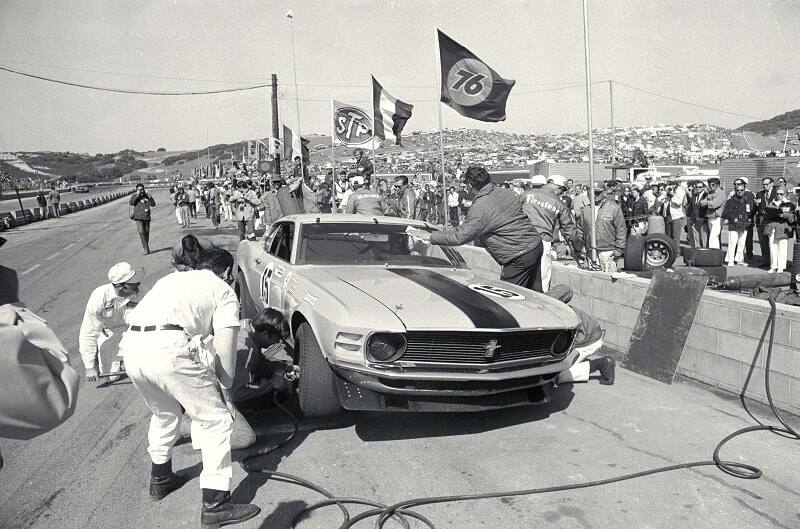 Several racing series also floundered a bit, so KAR-KRAFT may not have had as much to do until the early 1980s had it survived. Over time, various other entities within Ford have picked up the mantle for a variety of development and racing related activities, including Special Vehicle Operations (SVO), the Special Vehicle Team (SVT), Ford Racing and now Ford Performance, but seldom have any of them been able to operate with the freedom and variety of activities as did KAR-KRAFT.
If you think this kind of rich Ford performance history would be worthy of a book, you'd be right. Check out:
KAR-KRAFT. Race Cars, Prototypes, and Muscle cars of Ford's Specialty Vehicle Activity Program, by Charlie Henry. 10 ¼"x10 ¼" Hardbound, with more than 200 black-and-white photos. Published by CarTech books. www.CarTechBooks.com ISBN 978-1-61325-296-4. $44.95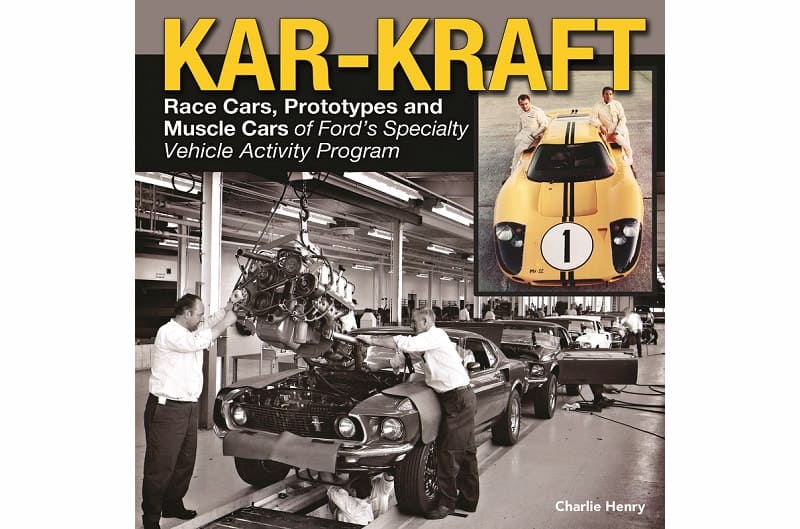 The book's author, Charlie Henry, spent less than a year working at CAR-KRAFT, but the important part is that he was there. In his new book's "Acknowledgements" section, he begs the question "How could anyone forget driving a brand-new Boss 429 with the throttle stuck wide open?" True that! Henry relied not only on his own memory, but that of so many of the important players that built and ran this amazing little company. This book is also chock full of archival photos, and countless internal and Ford documents and letters that underpin KAR-KRAFT and the era's history. It's easy reading, even though Henry discounts himself as "not a professional writer or historian," the only meaningful flaw is that in some instances, critical dates aren't mentioned. No matter, the goodness of the story is all there, as are the details of the company's ultimate demise in late 1970. The photos and illustrations further drive the whole thing home in fine fashion.
If you really want to understand Ford's racing, prototyping, and specialty construction history during the 1960s, this book is an absolute must.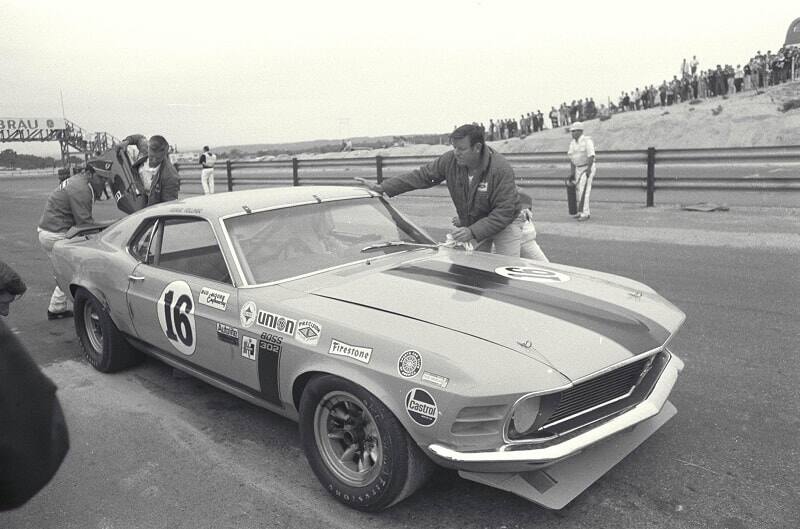 ARCHIVAL PHOTOS COURTESY BOSS MUSTANG ENTHUSIASTS