DETROIT, Mich. – A neighbor of mine who knew that I've been a longtime Shelby enthusiast and club founder for SAAC-MCR recently asked me, "Being such a hard-core Ford guy, is there one that to you is the most special above all the rest?"
The following story was my answer to him. Truth is, I've always been crazy about Shelby Cobras, but, if I had to narrow it down to just ONE car . . . well, THIS is the one: It's known as the "Bordinat Cobra," a one-off concept car from the 1960s. Some of you may have heard this story before, but most of the published articles about this car were done 10 or more years ago, and I have a few more photos from my personal collection to add the story behind my all-time favorite Ford car.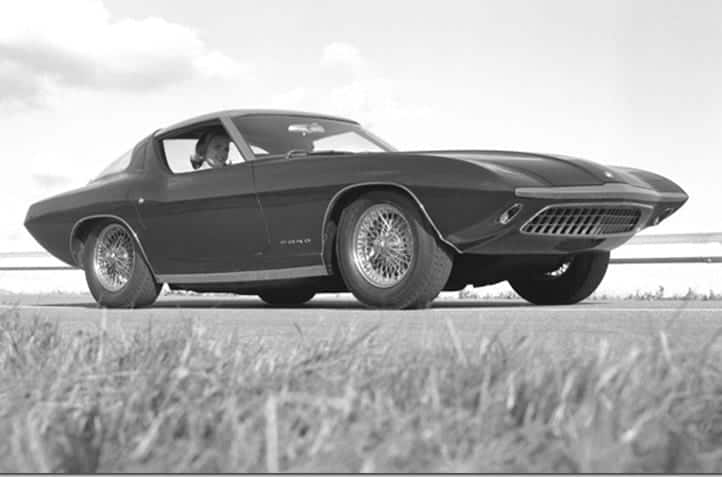 It's easy for a "Ford guy" to get enthusiastic about Shelby Cobras, as they were the hottest Ford product on the street during the Sixties. During my junior year of high school (1964), I mailed a letter to the head of design at Ford (Gene Bordinat, who was VP of Ford Styling) to ask him for suggestions about what would be a good college to attend to prepare me for a career as an automotive stylist at Ford. Much to my delight, he sent a personal letter back to me, and included the B&W photos shown here of two Ford Styling "concept cars" that were both built on Shelby Cobra chassis.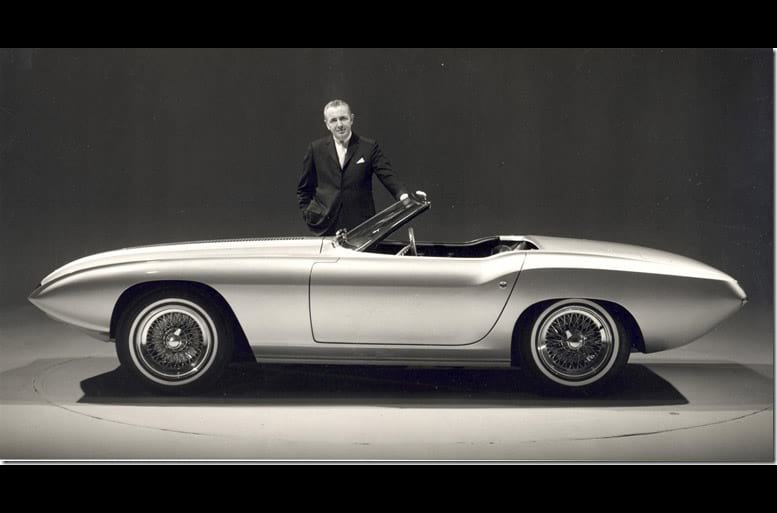 One of these Ford Styling dream cars was known as the "Bordinat Cobra" (as Eugene Bordinat himself was behind the creation of these cars), which was a roadster counterpart to the other car, the "Cougar II" coupe. Of course, if you mix the fact that I'm a "Ford guy," a "Cobra guy" and a "roadster guy" all together, it should be no surprise that I absolutely fell in love with the roadster version. I taped the pictures of the Bordinat Cobra and the Cougar II to the wall of my dorm room in college, and lusted after them for years.
During summer breaks between my years at Pratt Institute (in Brooklyn, NY) while studying to become an Industrial Designer, I was able to secure summer employment at Ford Motor Company in Dearborn. During those times of summer work, I actually spotted both of these styling concept cars over at the Ford Design Center.
Many years would pass, and yet I still lusted after the Bordinat Cobra with its one-off special body and Shelby Cobra chassis. After my retirement from Ford (some 33 years later!) I decided that I had enough time and contacts to make a serious search for these two long-forgotten concept cars from the Sixties. After a few months of phone calls to every source I could think of, imagine my surprise when I discovered that both cars were still around – buried in a damp, musty storage warehouse in Detroit.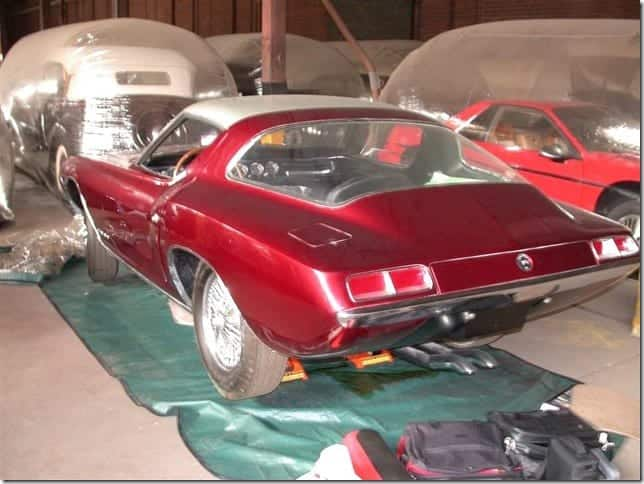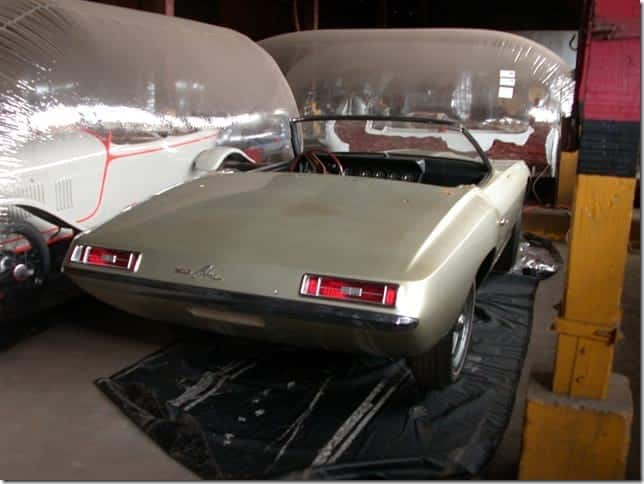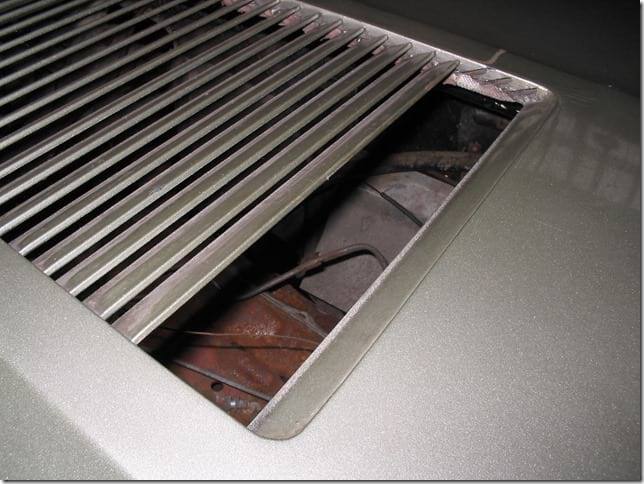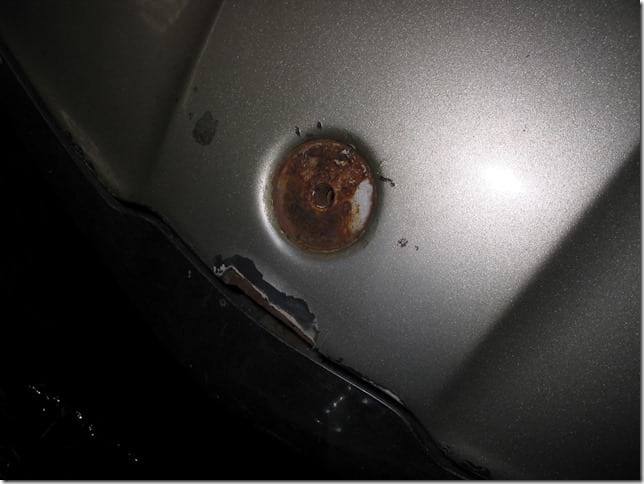 Turns out Ford had donated them to the Henry Ford Museum, who later donated them to the Detroit Historical Society. Neither organization had enough space to keep the cars on display, so they were stored inside "car capsule" bags in an old warehouse in downtown Detroit.
I knew that the annual National Shelby Convention was coming to Michigan International Speedway for 2004, so I asked the Detroit Historical Society if I could "borrow" the two concept cars to put on display at our upcoming event. They agreed to it, as long as we provided security, insurance, and professional enclosed transport. So I spent the next few months making trips to the warehouse to clean up, fix up and detail the cars for their appearance at the show. But time had not been kind to these cars. Worse, over the years things had been pilfered off the cars which were visually obvious. I had to fabricate a few parts to replace missing items. I had to make some new badges, replace the steering wheel on the roadster, and fabricate some hood louvers to repair some that had been broken out. But I finally got them ready to roll.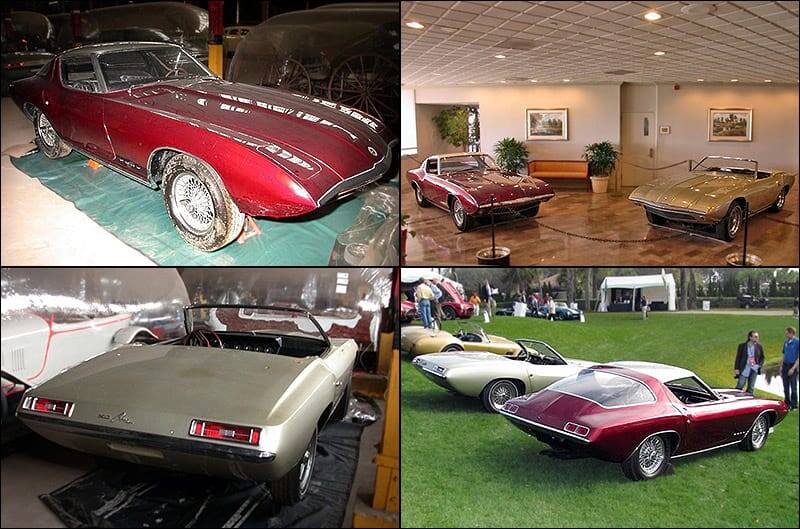 In July of 2004, I placed the Bordinat Cobra and Cougar II on display in the lobby of the host hotel for our SAAC 29 Convention, the Ypsilanti Marriott Eagle Crest. (The 29th National Convention of the Shelby American Automobile Club (SAAC) was held July 2-4, 2004). The cars were a smash hit – nobody even knew that they were still around. Even Carroll Shelby wanted to know where I found them.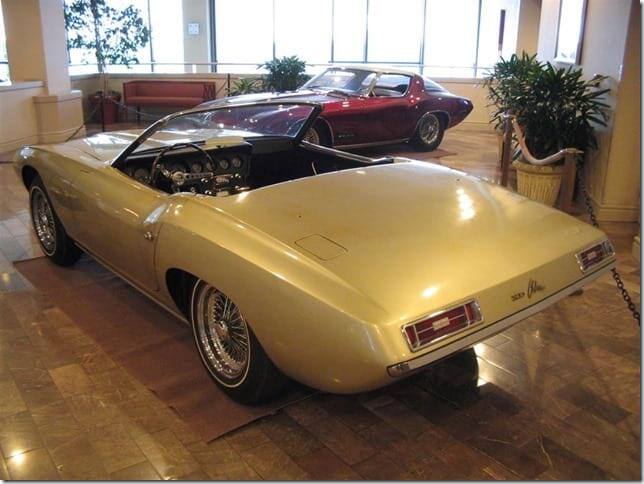 The good news is that they didn't go back into hiding after our SAAC event. In December of 2009 I was reading in my "@Ford" newsletter that the Cougar II was taken out of storage and put on display at the Detroit Historical Museum. So I took a ride down there to see one of my dream cars, and it still looked great.
Its Shelby name is CSX2008, but it's much better known as the "Cougar II" dream car. The Detroit Historical Museum made a special exhibit for it and kept it on display all the way through September 2010. CSX2008 was an early production white 260 Cobra completed in August of 1962 and shipped to Ford Styling in Dearborn. The Ford Styling guys sent the car to Dearborn Steel Tubing (DST Industries), where they stripped the aluminum body off of the frame, and supposedly tossed it in a dumpster (yeah, right!). Ford designers Ken Spencer and Ray Behmer created a fiberglass fastback body for the car, with a tapered backlight reminiscent of the Corvette Stingray. The seats and steering wheel were retained, while a new, more futuristic instrument panel was designed to house the original Smith's instruments. Leather padding was added to the dash and center console. The exterior was coated in a glistening Candy Apple Red lacquer, and the roof features a Stainless Steel finish.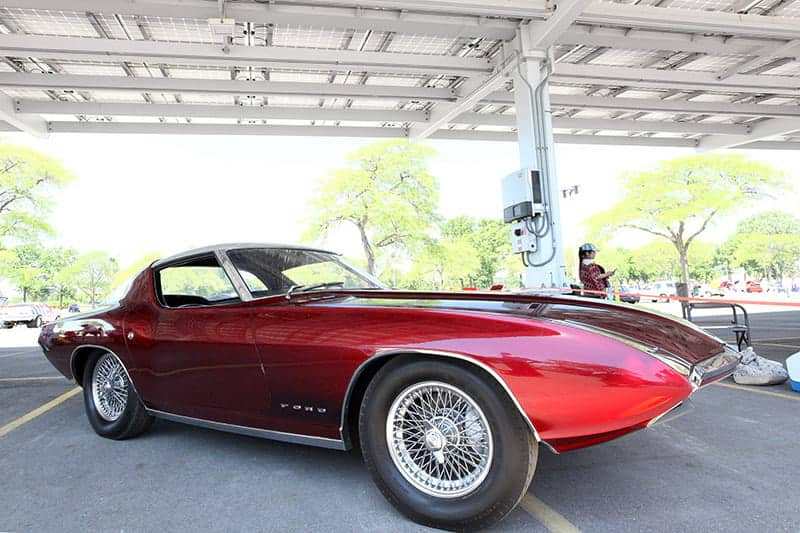 Sometime in 2010, I got a call from Bill Warner of the Amelia Island Concours. He wanted to locate these cars and the Shelby Lonestar prototype for display at Amelia Island for the Concours in 2012 (celebrating the 50th Anniversary of the Cobra). The Lonestar restoration was not complete so he couldn't get it, but I put him in touch with the Detroit Historical Society and he was successful in arranging to have the Bordinat Cobra and Cougar II brought down from Detroit for the 2012 Concours.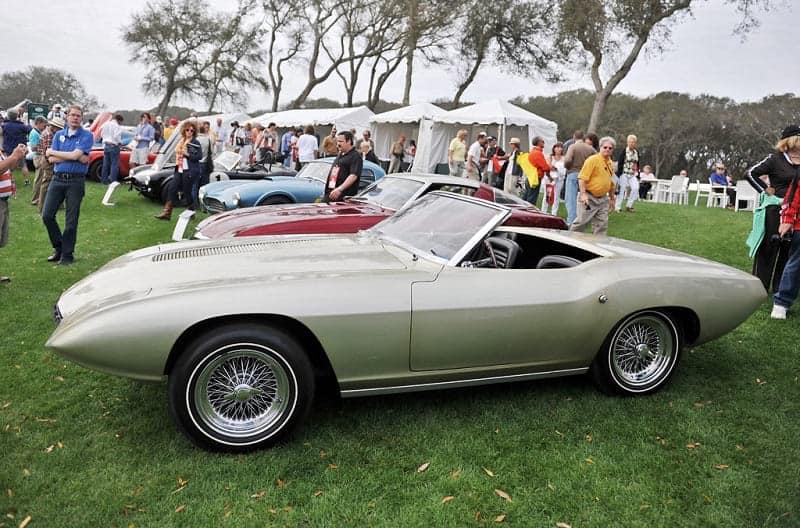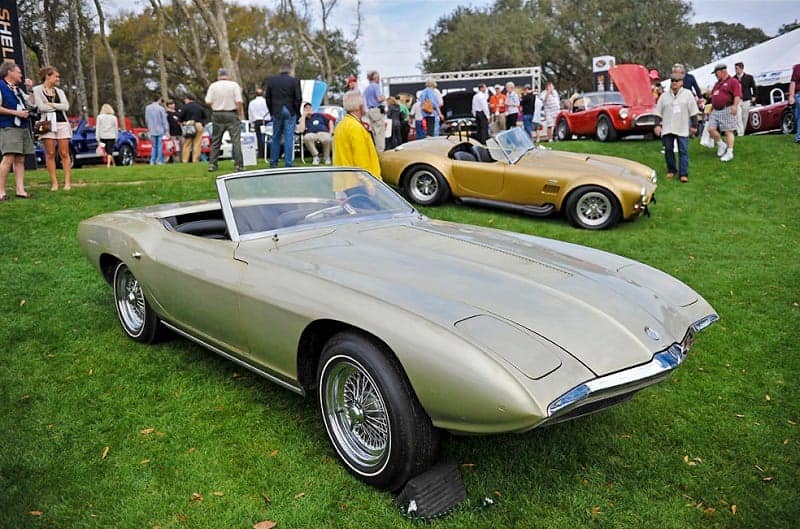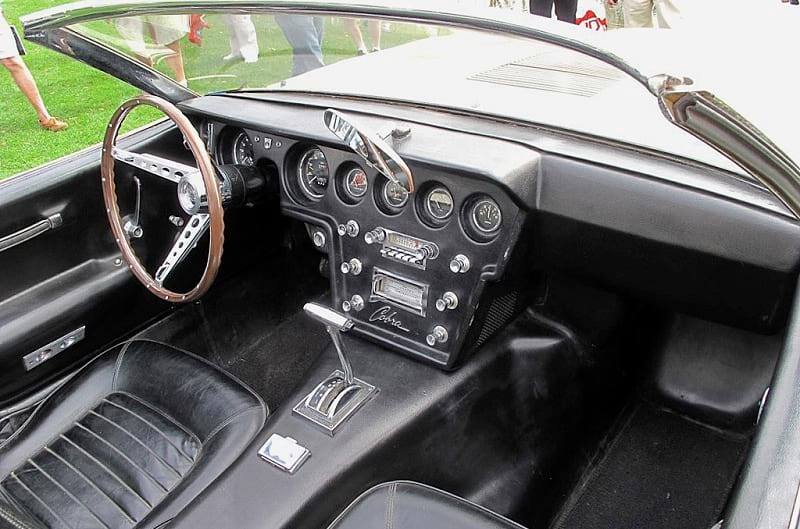 My wife and I attended, and I hung around these two cars all day long so I that could tell the story about how I lusted after the one-off "Bordinat Cobra" since childhood, and finally found it four decades later. I'll never get to own it, but it sure was fun to work on it and see it and the Cougar II concept on display at a major Concours d'Elegance event.
FORD PERFORMANCE PHOTOS / COURTESY JEFF BURGY / CONCEPTCARZ.COM