DEARBORN - The Ryan Blaney Family Foundation, headed by Ford NASCAR driver Ryan Blaney, commissioned Gateway Bronco to build a one-of-a-kind 1974 Ford Bronco that will be sold at Barrett-Jackson's 2020 Scottsdale Auction in January to support the Alzheimer's Association.
Based on an entirely new body, the reimagined classic Bronco includes a contemporary Ford drivetrain, updated suspension, custom interior and heritage styling.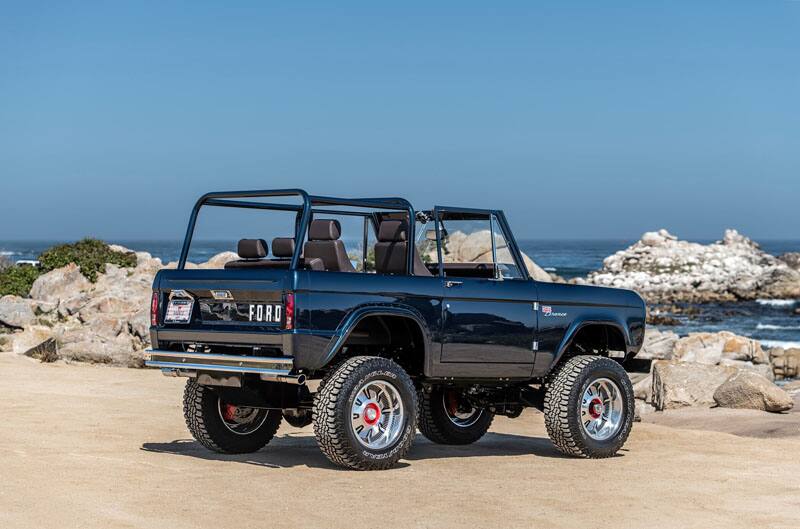 "We're thrilled to collaborate with Gateway Bronco on this charitable fundraiser for the Alzheimer's Association," said Blaney, who drives the No. 12 Ford Mustang for Team Penske. "We commissioned Gateway Bronco for this project because of the superior quality, engineering precision, extreme care, and incredible craftsmanship we have seen in the 1966-77 Broncos they have created. We love how the Gateway Broncos combine vintage styling with modern tech. We believe the sale of this Ford Bronco will raise an incredible amount of money to fund research that will help eradicate a horrible disease."
Blaney's grandfather, Hall of Fame dirt track legend Lou Blaney, passed away from Alzheimer's in 2009.
"Our Family Foundation supports causes close to us and we wanted to bring a personal element to our fundraising efforts," added Blaney. "Designing and producing a one-of-a-kind vehicle is great given my passion for the Ford Bronco. Working with key partners, which include Ford Performance, BODYARMOR Sports Drink, Discount Tire, Goodyear and PPG, this project will receive a great deal of visibility. We're confident those efforts will lead to a very successful auction at Barrett-Jackson Scottsdale in January 2020."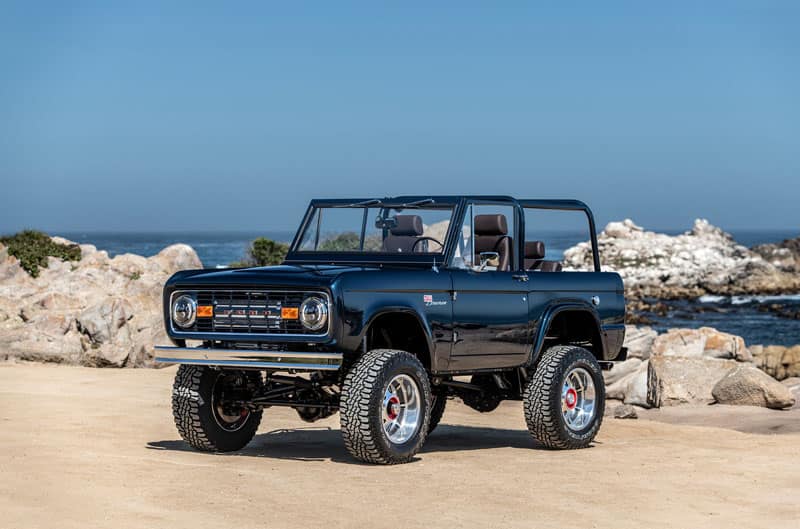 A long-time Ford Bronco fan, Blaney currently owns a 1985 model. He has spent a great deal of time working with the Gateway Bronco team to spec out his vision of the ultimate classic SUV:
Ford 5.0L "Coyote" V8 supplied by Ford Performance
6 speed automatic transmission controlled by Ford electronics
A canyon carving 4-link suspension with Fox coil over shocks and four-wheel disc brakes
Stainless exhaust with catalytic converters and proprietary tuned mufflers
Ford Mustang Shelby GT350 sport steering wheel
Power steering, windows and door locks
Air conditioning, heated seats, leather interior, wool carpet and back-up camera
An original Bronco hardtop with sliding soft top convertible roof
One-of-a-kind paint scheme designed with Ryan Blaney using PPG's award winning Deltron® refinish system
Goodyear Wrangler Ultra Terrain AT tires available exclusively at Discount Tire
Sleek, custom wheels provided by Discount Tire