We first met up with Walter Mahnkan of Ridgewood, New Jersey, when we were making a Ford Performance Club Connect guest speaking appearance at a Garden State Regional Mustang Club monthly membership meeting a while back. Walter sent us a note thanking us for "an interesting presentation" at that Wednesday night club meeting. But he said he was mostly responding to our call to have club members' cars featured in our "Ford Fan Spotlight" – both in the Enthusiasts section of FordPerformance.com and in our weekly Fast News e-blast. When we had heard Walt bought a 2014 Shelby GT500 as a modern-day equivalent to his bucket-list choice of a Boss 9, we knew we had to share his story with you. Check out his email to us below: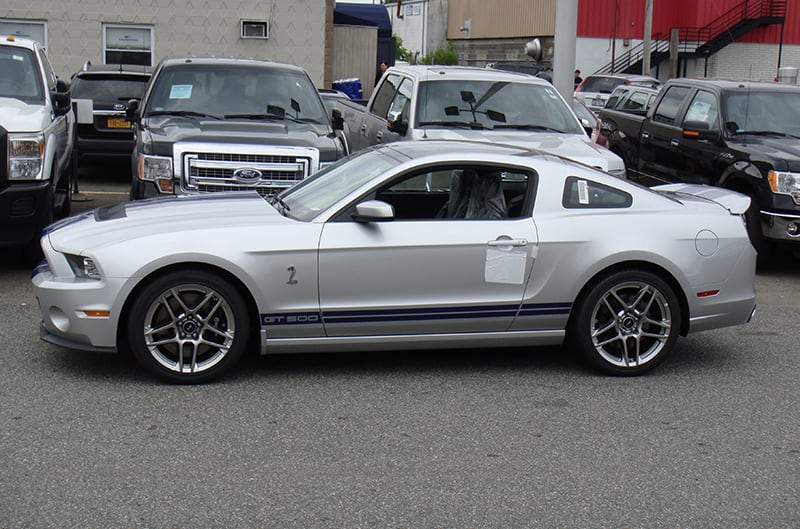 "Hello, Ford Performance! My name is Walter Mahnkan, and my Mustang story goes way back to before I got my license. My neighbor worked for Ford in the Mahwah, New Jersey plant. His son, who had just graduated from high school, was able to purchase a leftover 1969 Boss 429. It was love at first sight for me! I worked all sorts of jobs to save money because that's what I wanted to buy.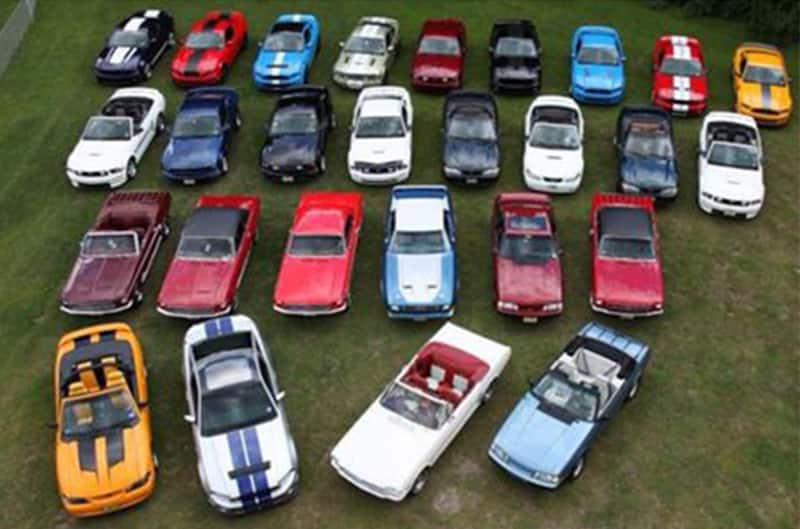 "But by the time 1975 and my driver's license came around, there were no Boss 429's to be had. When one appeared, it was so, so expensive (in the new-car territory of around $3k). So I settled on a '67 Mustang fastback 390/4-speed that I paid $215 for as my first car. It was awesome.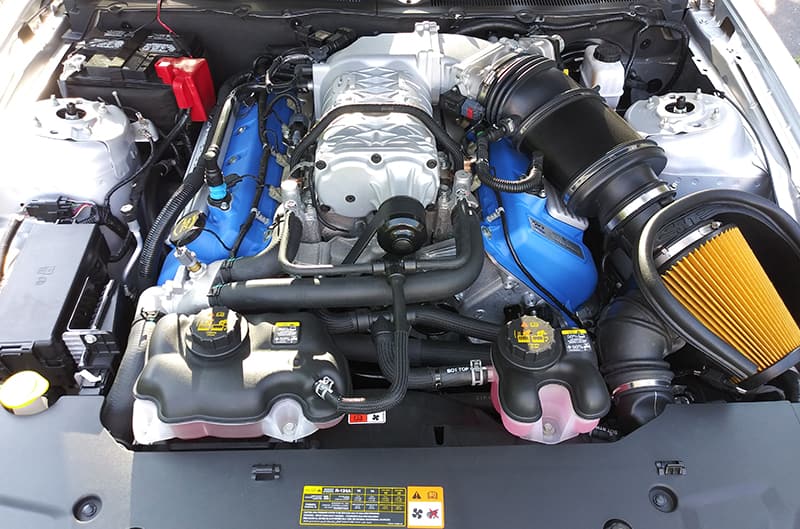 "But as the years passed and time went by, I always wanted one of those Boss 429's. Unfortunately, as each decade went by, the remorse that I didn't buy one in the earlier decade grew. The 429 was a milestone car. So powerful. So historical. So cool! And so pricey.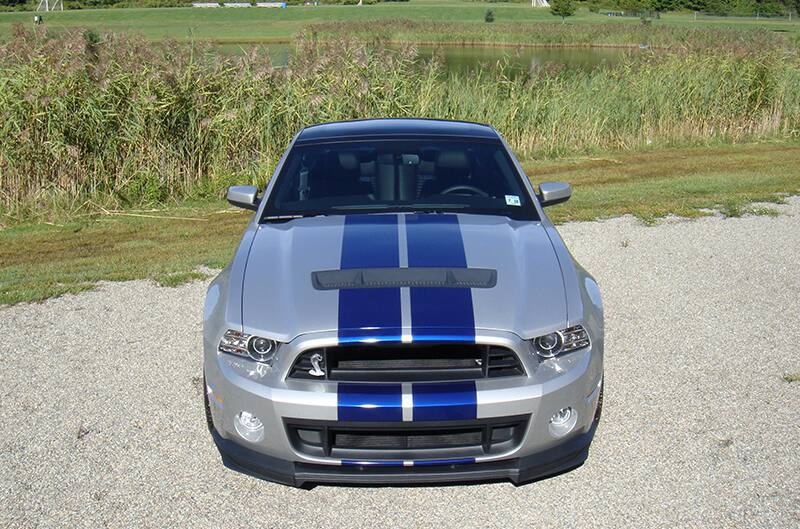 My bucket list car was now out of reach but the desire for a special Mustang was not. Then in 2007, Ford SVT re-introduced the Mustang Shelby GT500. Power was up, and each year it kept going up. I began to think that if this trend continues, they'll reach a horsepower limit and maybe, just maybe, there would be another milestone moment in Mustang history.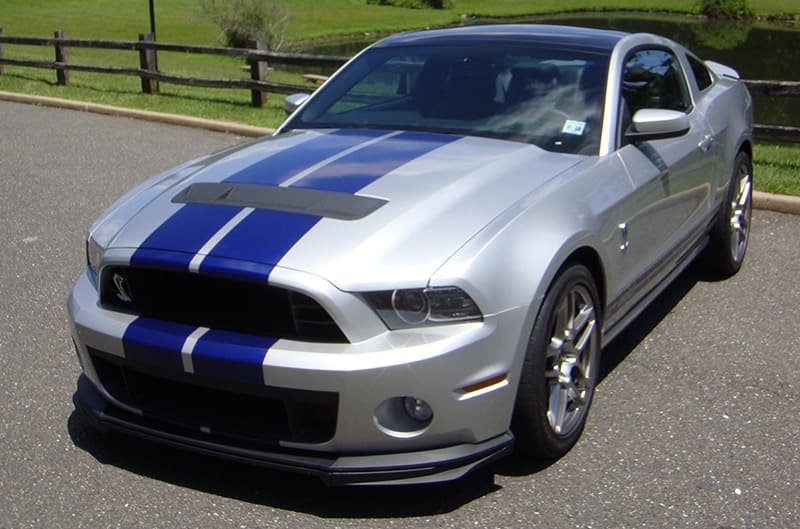 "In 2012 Ford introduced the 2013 Shelby GT500, capable of reaching a top speed of 202mph! Now that's a milestone if I ever in my life saw one. So 14 months later and after some big favors had been pulled in, my special-order Ingot Silver with Sonic Blue stripes and a Glass Roof 2014 Shelby GT500 Mustang was delivered to Mahwah Ford.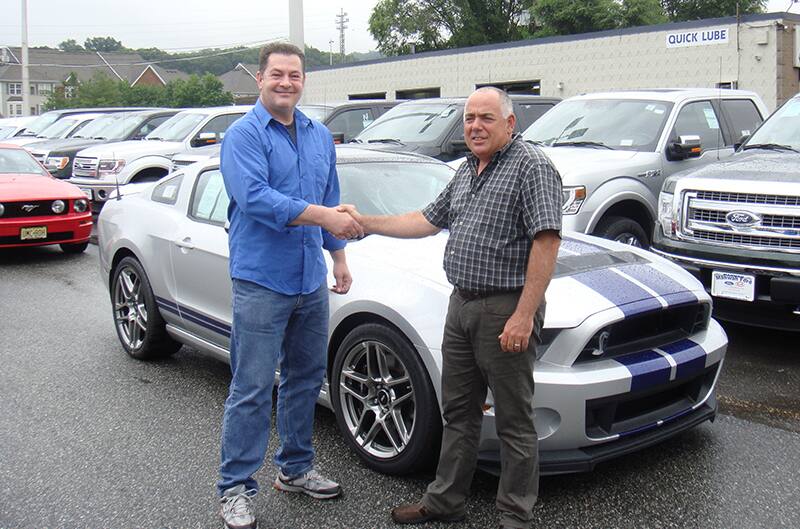 "I did my own PDI and cataloged and saved every sticker, label and wrapper that came on the car from Ford Motor Company. After more than seven years of ownership the Shelby is still 100 percent original. I love it now even more than the day I took delivery. And truth be told -- it is so much more than a 429 (except for the $500k market value).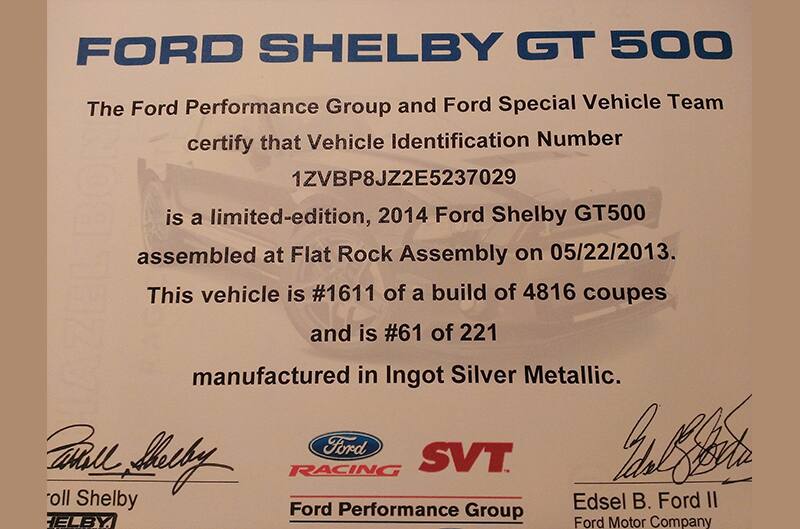 "And oh, my 1967 Ford Econoline pickup – with a 460 big block and a C6 auto – is still in my garage, too!"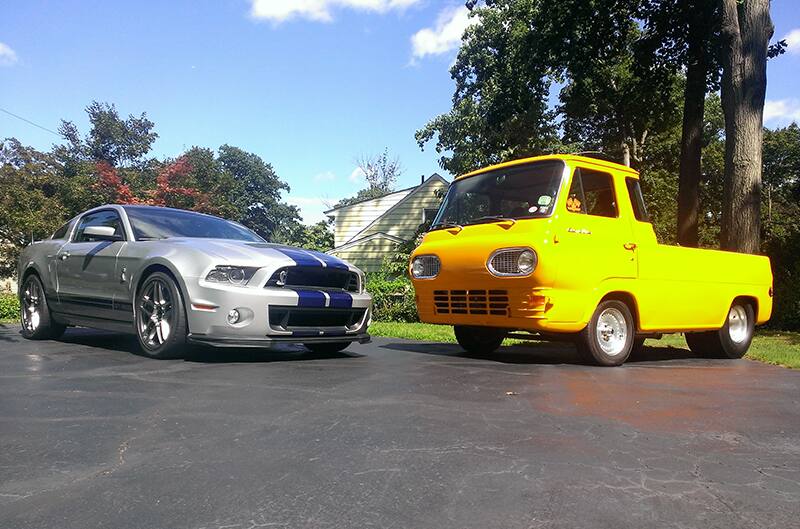 How YOU can Get In The Spotlight: For the past decade, one of the most popular features on FordPerformance.com and in our weekly Fast News e-newsletter continues to be "Ford Fan Spotlight," where readers can send in their own reasons why they're fans of Ford Motor Company and its vehicles. You know who they are: Ford "superfans;" grassroots Ford racers; unique Ford vehicle owners; loyal Ford enthusiasts; notable Ford club people; special Ford families; and/or any avid supporter of Ford, Ford vehicles, Ford motorsports or Ford Performance who deserves a little bit of special recognition.

All you need to do to get you, your car or candidate considered is to send in a brief description (200-500 words or less) and a few photos (in .jpeg format, preferably around 1 mb in size) with the owner's full name and hometown, please. Just tell us about the vehicle(s) and why you think Ford Performance should feature it (them) in the "Ford Fan Spotlight" for an upcoming installment of Fast News as well as for posting on FordPerformance.com. Then email it to: ClubHub@Ford.com with your contact info. Should you wish to send a video, you simply need to post it on www.YouTube.com (preferably 1-2 minutes long) and send in the link, along with a brief description, to that same ClubHub@Ford.com email address. Your submission allows us the rights to use your words and images (along with any edits) for editorial purposes; we'll choose one submission in random order each week to post online. We hope to see YOU and your Ford in our Spotlight soon!