BRADENTON, Fla. - Ford racers turned up the heat at the 15th Annual NMCA Muscle Car Mayhem event held this past weekend at Bradenton Motorsport Park in Bradenton, FL. This marked the first race in the NMCA season and enthusiasts were treated to an exciting show with over a dozen race classes, including wild and unpredictable Xtreme Pro Mods, Nostalgia Super Stocker, Factory Super Cars, and a bunch of nitrous-gulping, boost-packing heads-up antics in Open Comp and Bracket competition.
In addition to the championship race classes, NMCA offer True Street for street-legal muscle cars. True Street competitors first participate in a 30-mile road tour, and then they attack the track with a trio of passes on the quarter-mile. The catch is that racers can't lift the hood or do any tuning or refueling once they leave on the road drive. In other words, you must race your car or truck in full street trim.
The winner is the one with the quickest three-run average, however, while NMCA awards the top prize to the quickest overall average, the runner-up and the quickest 9-second, 10-second, 11-second, 12-second, 13-second, 14- and 15-second drivers also win prizes. This makes True Street a class for anyone. It's exciting, easy to do, and you're your family and friends can participate, as anyone can hop in the car and take the cruise.
After a beautiful weekend going heads-to-head, four Blue Oval drivers took it all the way making it to the Aerospace Components Winner's Circle. Charlie Cooper, driving his boosted LX, was victorious in VP Race Fuels Street Outlaw; Mike DeMayo took the all-motor crown in Boninfante Racing NA 10.5; Detroit Truetrac Nostalgia Muscle Car went to Mike Roupe his clean '66 Mustang coupe; and Randy Thomas bested the field in True Street with his Grabber Blue Shelby GT500 with a wickedly fast 8.82 average.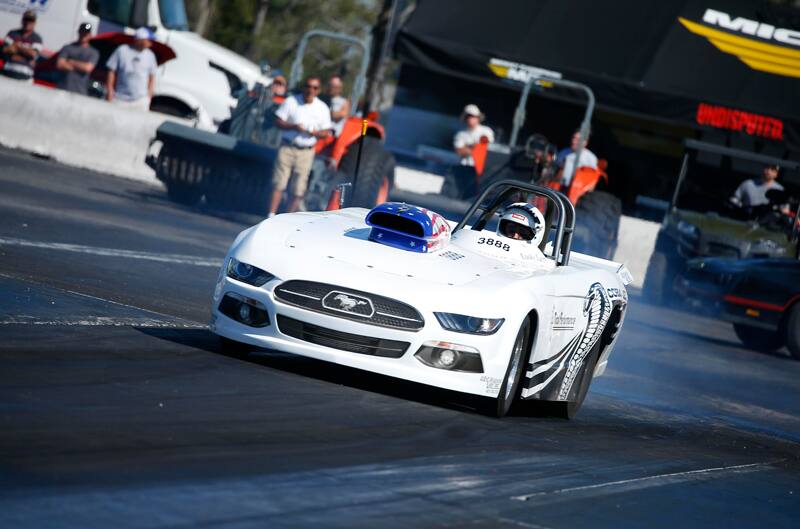 The Boninfante Racing NA 10.5 final came down to the Ford Mustangs of Mike DeMayo (near lane) and Rich Nye. DeMayo got the jump (.065 to .084) and he never looked back, wheeling his 1995 Ford Mustang GT to a 7.85 at 171 mph over Nye's 1991 LX, which was a click behind at 8.22/165.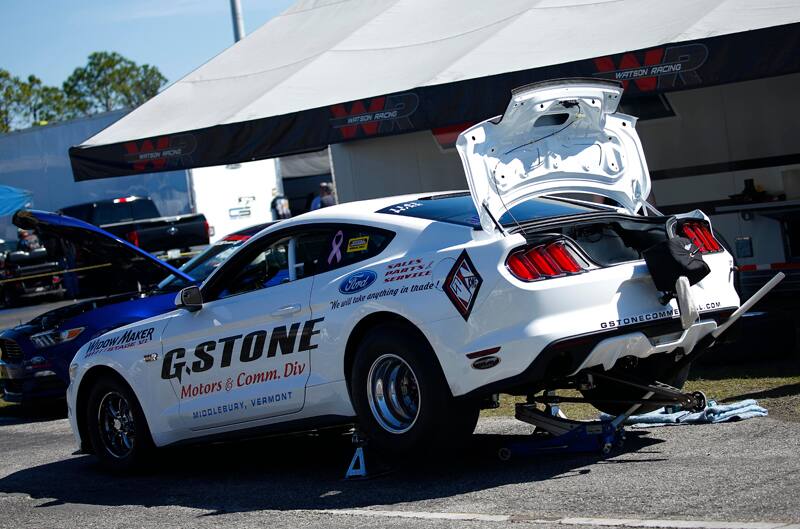 The Detroit Truetrac Nostalgia Muscle Car crown was taken by Mike Roupe and his ultra-clean 1966 Mustang. Roupe, of Lockhart, TX, bested the 1969 Dodge of Jerry Mathis, cutting a better light and running dead-on his 13.50 index at 102 mph.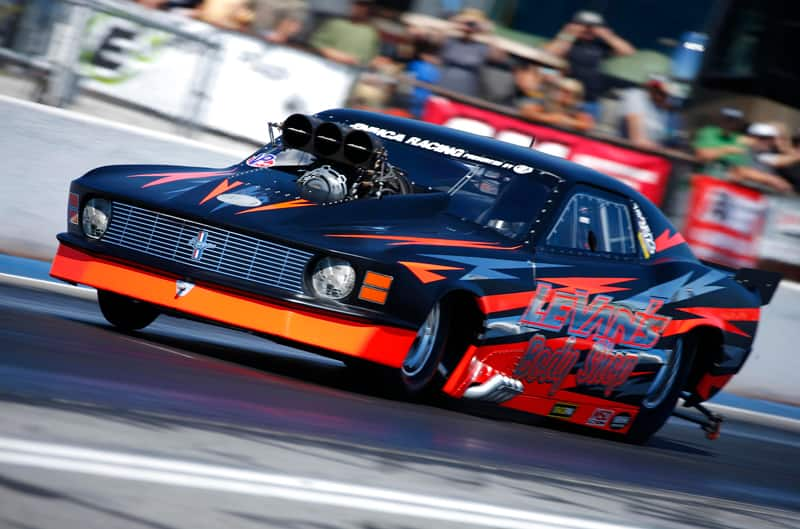 NMCA Holley EFI Super Cars 2016 champion Kevin Skinner.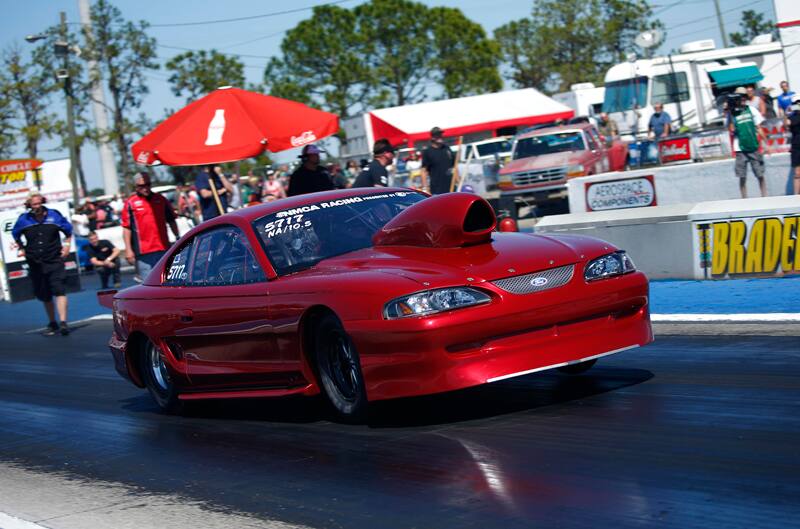 NMCA also offers True Street, where racers must make a 30-mile drive and then three passes without lifting the hood or tuning the car. The large field consisted of all makes and models, but it was the 2010 Shelby GT500 Mustang of Randy Thomas scoring the best three-run average for the win. Thomas of Paducah, KY blistered the Bradenton track, running 8.77, 8.82 and 8.88 to win with a strong 8.82 average.