CHARLOTTE, N.C. - Matt Kenseth seemingly did it all during an 18-year career driving in NASCAR's top level Cup Series, 12 of those behind the wheel of Jack Roush's No. 17 Ford.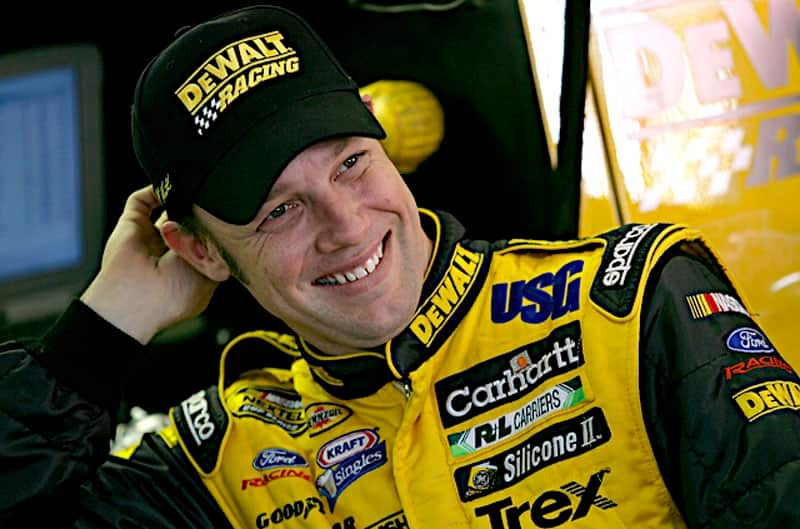 He won the Coca-Cola 600 in his first season.
He won Rookie of the Year honors in 2000.
He won the NASCAR Cup Series championship in 2003.
He won the All-Star Race in 2004.
He won the Daytona 500 twice (2009 and 2012).
He won the Southern 500 at Darlington in 2013.
And on Wednesday he was voted into the NASCAR Hall of Fame as part of the Class of 2023 by a voting panel representing a versatile group of industry stakeholders and media members.
Kenseth won 24 races during his Ford tenure, which ranks 10th on the manufacturer's all-time win list, and earned the first Cup Series championship for Roush when he registered 25 top-10 finishes and led the point standings for the final 32 weeks of the 2003 season. Kenseth, who posted his only victory at Las Vegas, clinched the title one week early in what became the last season of the pre-playoff era.
It didn't take long for Kenseth to announce his presence in the Cup Series, but the way in which it happened was rather unique. That's because he was pressed into duty as a substitute driver for Bill Elliott, who was forced to miss the fall race at Dover in 1998 due to the death of his father. Kenseth, driving the No. 94 McDonald's Ford, stepped right in and promptly finished sixth.
Kenseth becomes the sixth Ford Cup Series champion to be inducted into the Hall, joining Ned Jarrett, David Pearson, Alan Kulwicki, Bill Elliott and Dale Jarrett. He'll also join Roush, whom he drove for from 2000-2012, and Roush Fenway teammate Mark Martin as Hall of Fame inductees.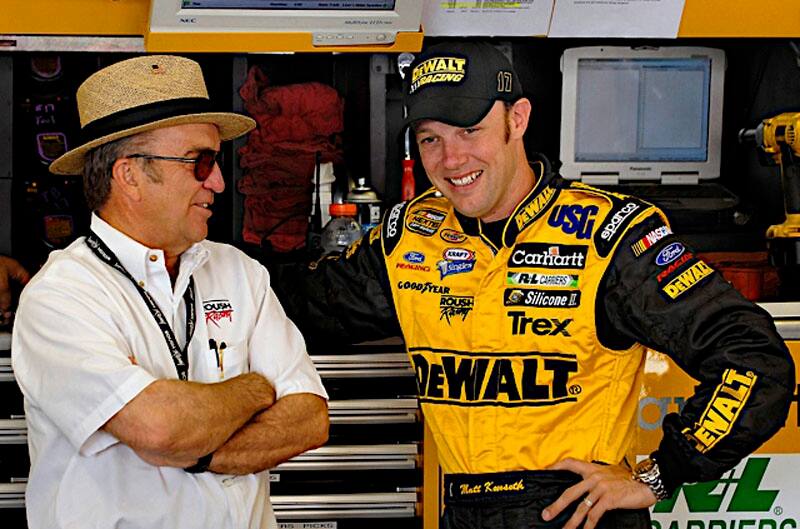 Driver Hershel McGriff and crew chief Kirk Shelmerdine join Kenseth, who gained 69 percent of the vote on the Modern Era ballot, in the Class of 2023. Former NASCAR president Mike Helton was named winner of the Landmark Award.
All of these men will be formally inducted into the NASCAR Hall of Fame during a ceremony on Friday, Jan. 20, 2023 in Charlotte, NC.