HOMESTEAD-MIAMI, Fla. - Ford Championship Weekend has had its share of special moments throughout the years. Check out our list of some of the best Ford moments to come out of Homestead-Miami.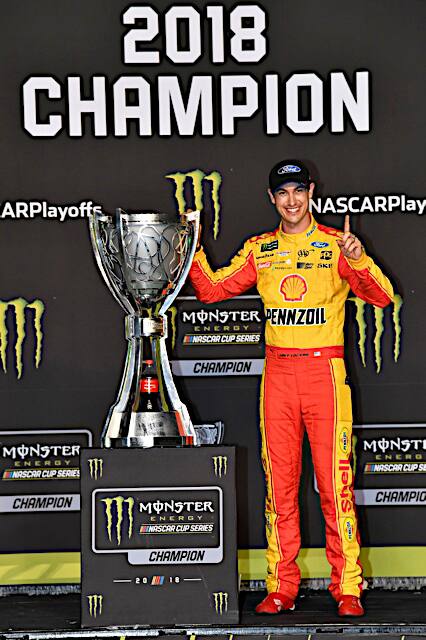 November 18, 2018 -- Joey Logano wins the Ford EcoBoost 400 to claim the Monster Energy NASCAR Cup Series championship, and also gives Ford the manufacturers' title after winning a series-high 19 races.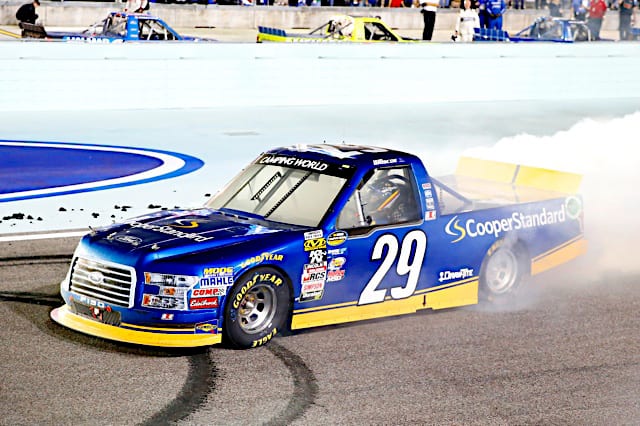 November 17-18, 2017 – Ford development driver Chase Briscoe wins his first NASCAR Gander Outdoors Truck Series race and Cole Custer follows that by capturing his first NASCAR XFINITY Series victory one day later.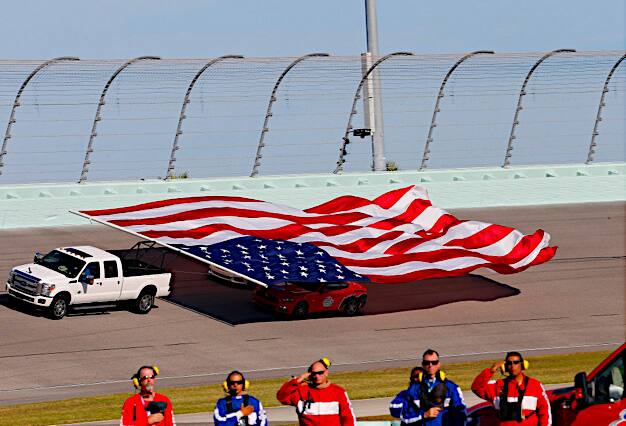 November 19, 2016 – Ford establishes a new Guinness Book of World Records when an F-450 Super Duty pulled a 45-by-92-foot American flag four laps around Homestead-Miami Speedway, making it the "World's Largest Flag Pulled by a Moving Vehicle."
November 22, 2015 – A day after being announced as one of the drivers tabbed to race the new Ford GT for Chip Ganassi Racing in the IMSA WeatherTech SportsCar Championship, Joey Hand shows off the latest version of the sports car during pre-race ceremonies in 2015.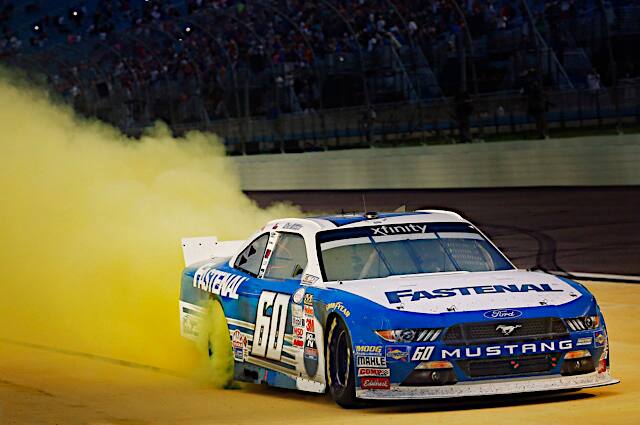 November 21, 2015 -- Chris Buescher wins the 2015 NASCAR XFINITY Series championship, giving owner Jack Roush his fifth series title.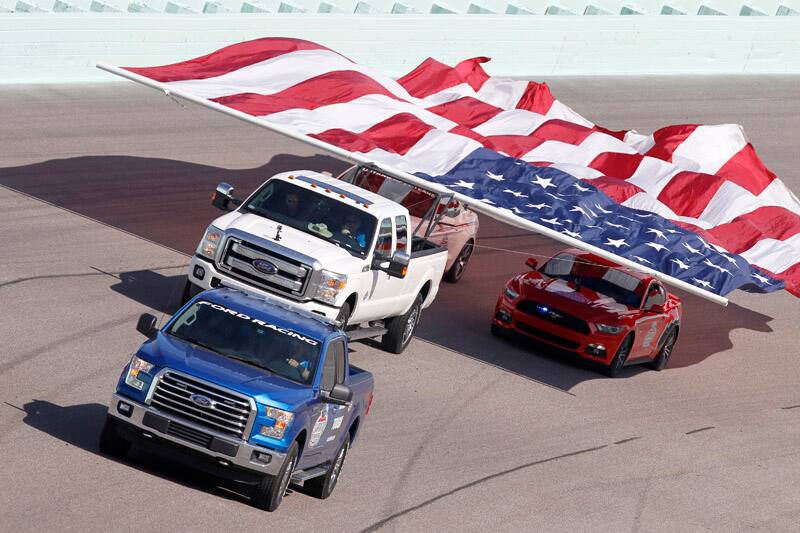 November 16, 2014 – Two 2015 Ford Mustang GTs dart out from under the American flag, which is being pulled by a Ford Super Duty during the national anthem.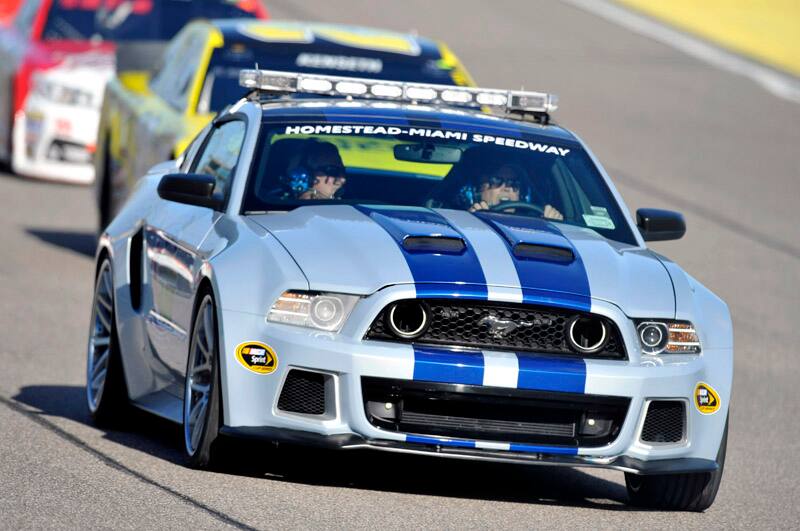 November 17, 2013 – Star of the Hollywood movie "Need for Speed", a custom-designed Mustang paces the Ford EcoBoost 400 and is driven by actor Ramon Rodriguez.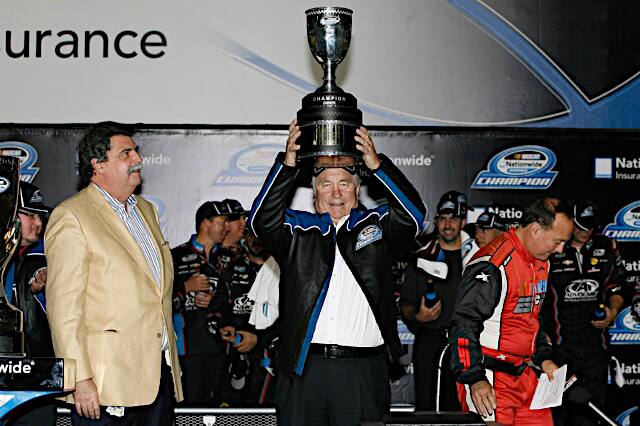 November 16, 2013 -- Roger Penske wins his first NASCAR XFINITY Series owner's championship in 2013 after Brad Keselowski wins the Ford EcoBoost 300.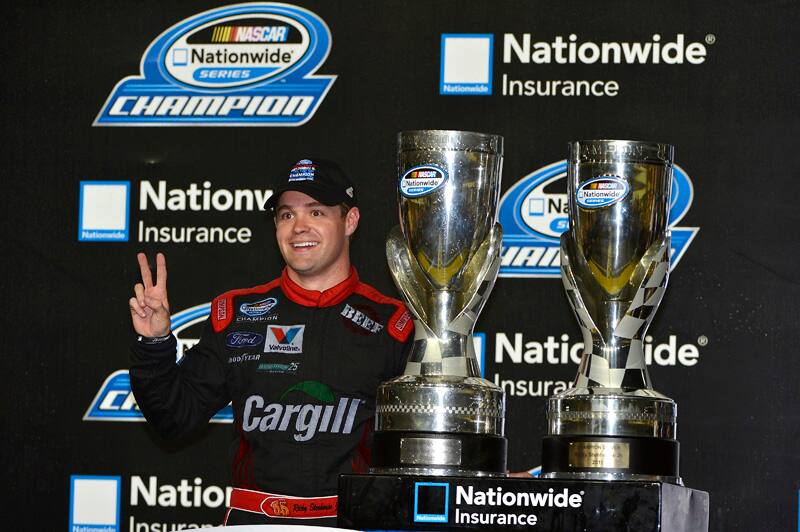 November 17, 2012 -- Ricky Stenhouse Jr. wins his second straight NASCAR XFINITY Series championship in 2012.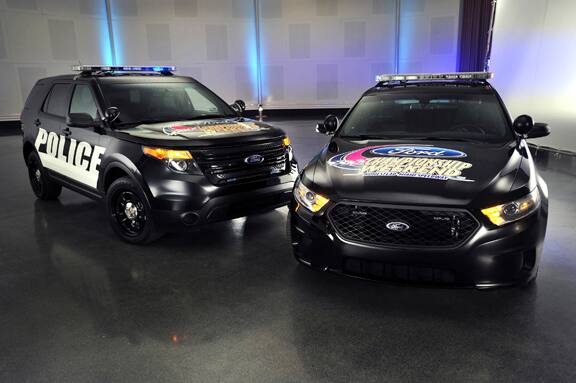 November 18-19-20, 2011 – A pair of Police Interceptors are used for the first time during Ford Championship Weekend, one sedan and one SUV version, to pace the three races in 2011.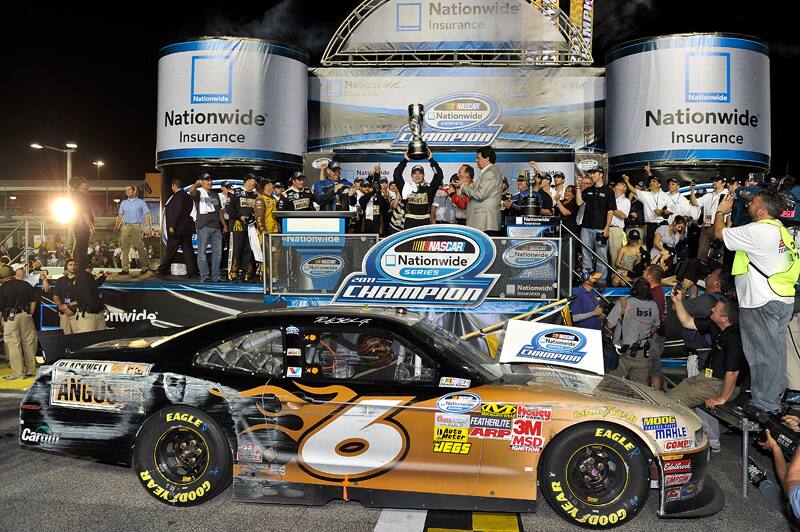 November 19, 2011 -- Ricky Stenhouse Jr. wins the 2011 NASCAR XFINITY Series championship in Mustang's first full year of competition.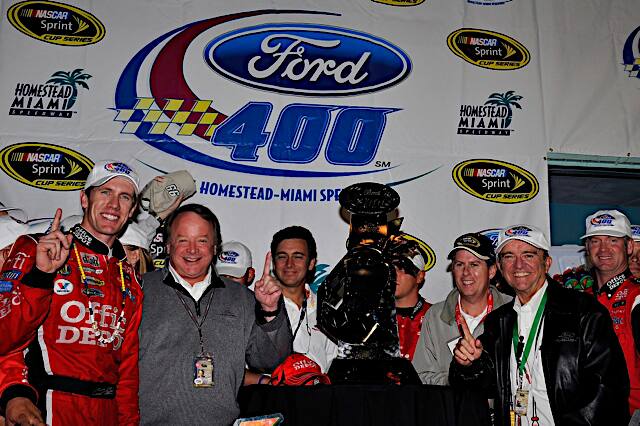 November 16, 2008 -- Jack Roush wins his fifth straight Ford 400 when Carl Edwards takes the checkered flag in 2008.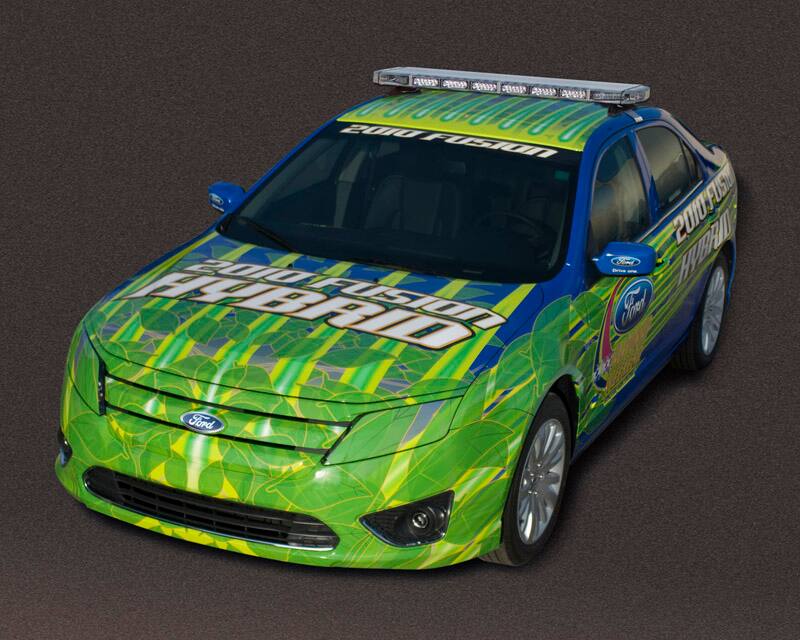 November 16, 2008 – Ford becomes the first manufacturer to have a hybrid vehicle in history to pace the start of a NASCAR event when the 2010 Fusion Hybrid begins the Ford 400 at Homestead-Miami Speedway.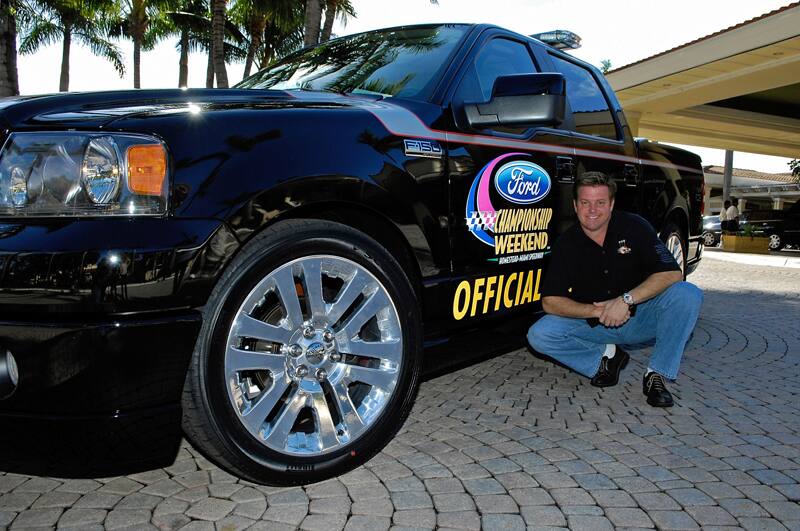 November 16, 2007 – Overhaulin' TV host Chip Foose serves as celebrity pace truck driver before the Ford 200, driving an F-150 limited edition model that he worked with Ford on designing.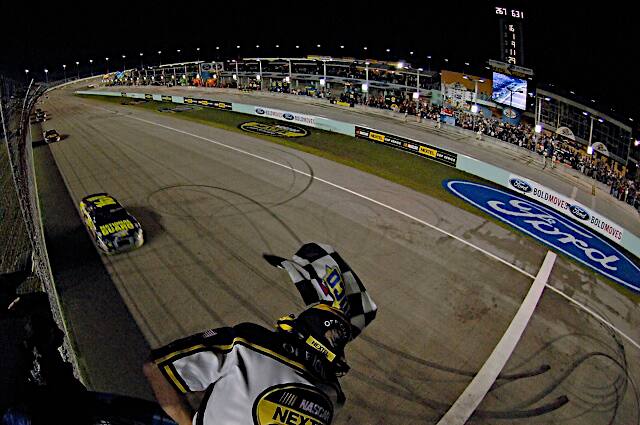 November 19, 2006 -- Greg Biffle wins his third straight Ford 400, leading 47 of the final 55 laps to record his 11th career victory.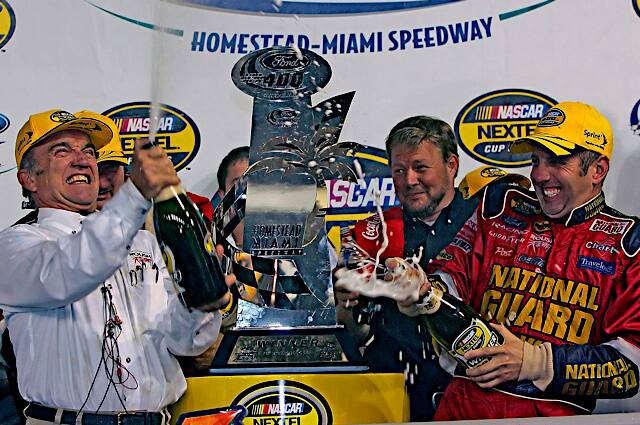 November 17-18-19, 2006 -- Ford sweeps all three races as Greg Biffle, Matt Kenseth and Mark Martin take owner Jack Roush to Victory Lane each day.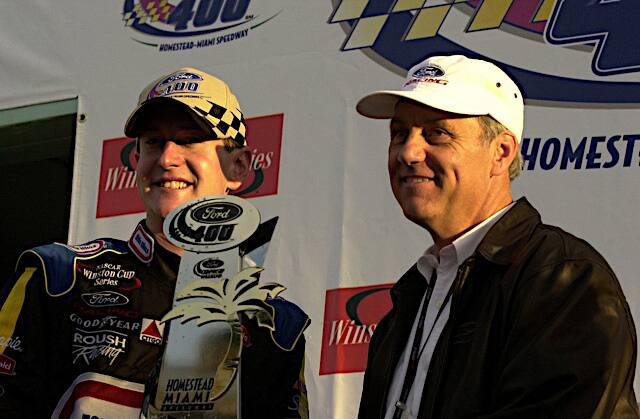 November 21, 2004 -- Kurt Busch's tire comes off, but he manages to get on pit road just in time. That stroke of good fortune enables Busch to win the championship in the first year of NASCAR's new playoff format, originally called the Chase.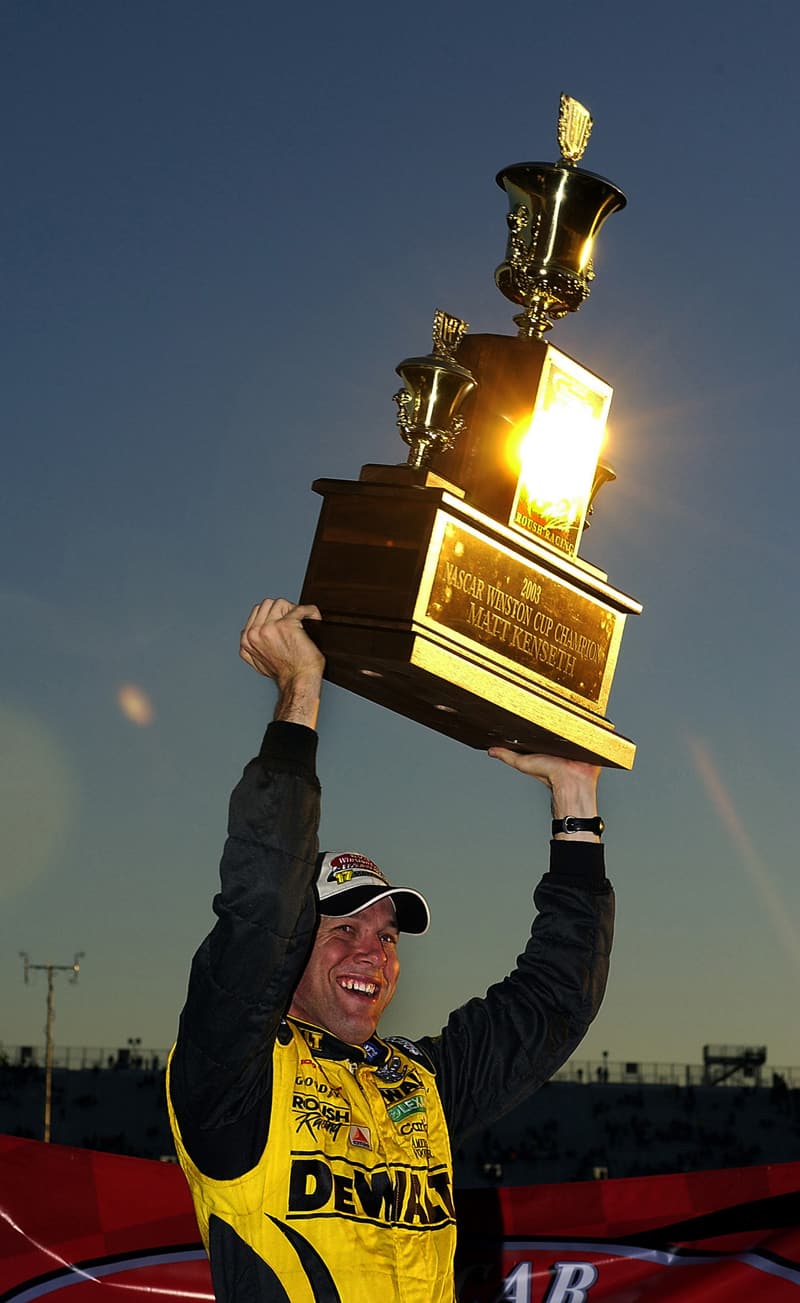 November 16, 2003 – Matt Kenseth celebrates winning the first Cup Series championship for car owner Jack Roush and completes a run that sees the organization win all three major touring series championships in a four-year span.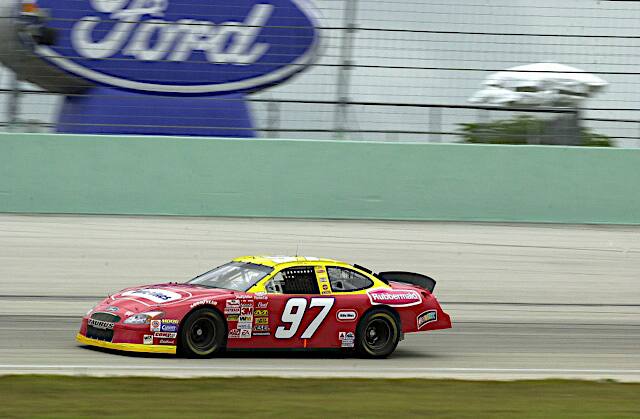 November 17, 2002 -- Kurt Busch wins the inaugural Ford 400 in 2002, the first year of Ford Championship Weekend.