DEARBORN - With Richard Petty, Dale Earnhardt Sr. and Jimmie Johnson holding the NASCAR Cup Series record for championships with seven each, it might seem unusual that another driver often is mentioned as the best driver in stock car racing history.
And that driver is former Ford Performance superstar David Pearson, who passed away Monday at the age of 83.
Petty, the King himself, almost always names Pearson first when any discussion of "the best ever" begins. Petty should know. He raced Pearson for the high ground in NASCAR for many years. They finished one-two in 63 Cup races, Pearson holding the edge over Petty, 33-30.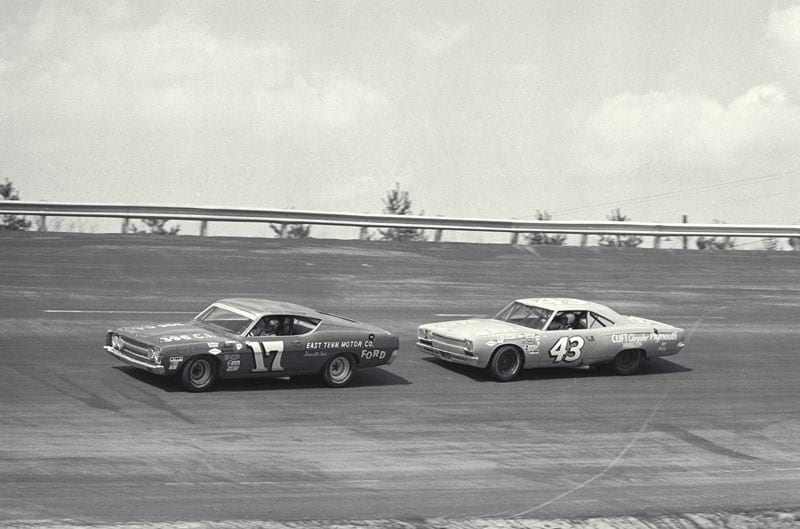 Pearson won "only" three Cup championships, but he brought home the title in every season in which he competed for it. Pearson usually didn't run full schedules, but he won the championship in 1966, 1968 and 1969.
Pearson's Cup win total of 105 is second only to Petty's 200.
"We thought he was the best then, and we still think that," said Eddie Wood of the Wood Brothers Racing team, the operation that Pearson joined in 1972 and where he would build a reputation as a smart and steady driver who could win in any environment.
"What he did with a race car just amazed me and probably everybody who saw him drive," Wood said. "He knew so much, and he knew how to get the best out of a car. He often saved the best for last late in a race, and he would come from seemingly nowhere in the last 20 laps and win."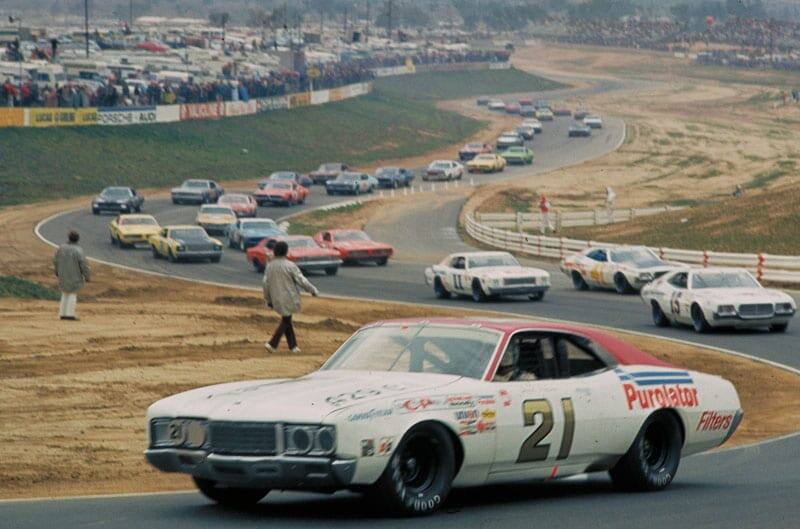 Wood was on the team radio with Pearson during what probably is Pearson's biggest victory – the 1976 Daytona 500.
He and Petty were racing for the win in NASCAR's biggest event when they crashed exiting the fourth turn on the race's final lap. Both cars hit the outside wall, winding up on the grass separating the racing surface from pit road.
Pearson kept his composure, depressed his clutch even as the car was spinning and kept the engine running. Although his car was mangled, he crept across the finish line at about 30 miles per hour to win the race.
"When David was spinning backward, he keyed his mic and said, 'Where's Richard?' " Wood said. "He was just as calm as if he was on the phone. He stopped, and then he said, 'I'm coming.'
"His push-to-talk button was on his shoulder harness on the left belt near his chest, so he had to take his right hand up to push the button and talk while spinning. So he was wheeling with one hand. But he was just matter-of-fact through the whole thing. He was the coolest guy ever on the radio."
Leonard Wood, Pearson's crew chief during the driver's years with the team, saw Pearson at his best.
"He could sense what was going to happen and be ready for it," Wood said. "A lot of drivers drive no further than the end of the hood and don't see the dangers ahead of them. He could figure out a lap ahead where drivers were going to be and what kind trouble they were about to get in."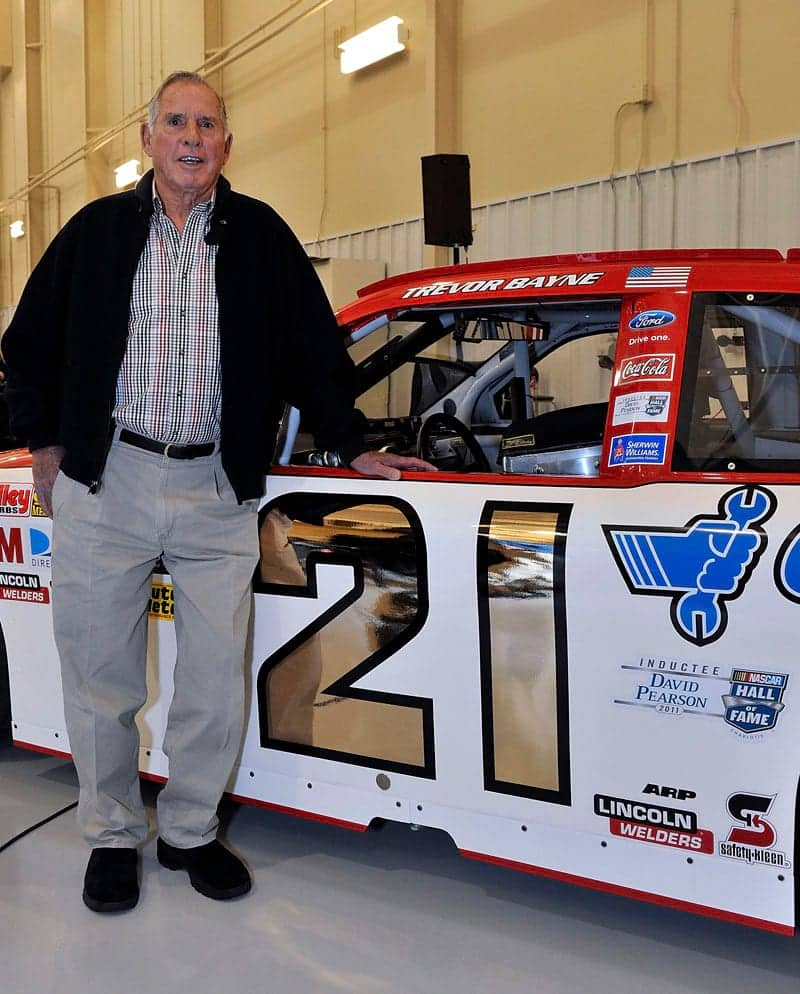 Pearson had excellent vision and often talked about being able to look across the infield at some tracks and note where the competition was running even as he raced at full-bore.
Pearson won the 1968 and '69 championships driving for the great Holman-Moody Ford team. He won 16 races in '68 and 11 in '69.
Pearson moved on to the Wood Brothers Ford/Mercury team No. 21 cars and into the prime of his career. Throughout the 1970s, Pearson's red, white and gold cars were frequent visitors to victory lanes on NASCAR's big tracks. He won six times in '72, 11 in '73, seven in '74 and 10 in '76.
Pearson wasn't a hard charger. He saw no need to lead every lap – the last one would work fine, thank you.
His ability to save his car for the critical laps was illustrated time and again – and not always at the end of races.
In a mid-1970s race at Talladega Superspeedway in Alabama, a boat company offered an exotic fishing boat to the driver who led the 50th lap of the event. Pearson said he was going to win the boat for Glen Wood, the race team's owner.
From lap 48 to lap 50, Pearson raced from 12th to first, easily leading the "boat" lap.
Pearson took the same approach in many of his 105 Cup wins. He would ride around in the top 15 for 90 percent of the race then push forward to challenge for the win over the closing laps.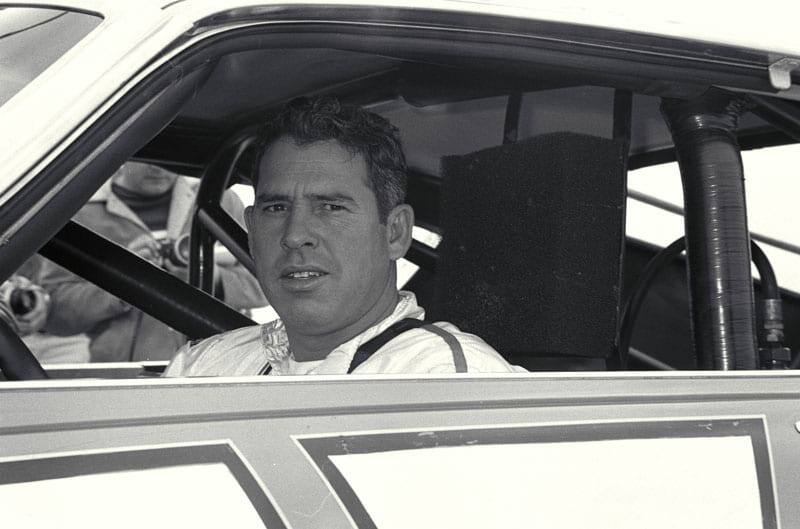 Race victories don't always go to the fastest driver – the smartest one often wins. Along the way, scoring wins in that fashion, Pearson picked up the "Silver Fox" nickname.
If there is a single location that best illustrates the excellence that led Pearson into the NASCAR Hall of Fame, it's Darlington Raceway. Widely viewed as the toughest track in stock car racing, Pearson won there a record 10 times. Many drivers, including some who have been coached by Pearson, have tried to duplicate the line he mastered around the old track, but few have approached his skill level there.
A significant element of Pearson's success is the fact that he seldom was involved in accidents. He never visited a hospital as a result of a race wreck. He viewed a crash at Bristol Motor Speedway in Tennessee as the worst of his career. He hit the wall so hard that his shoes were knocked off, but he wasn't seriously hurt.
Pearson last raced in the Cup series in 1986. He retired in 1989 after repeated back problems. He was inducted in the second class of the NASCAR Hall of Fame, the perfect end to a remarkable career.