DEARBORN - 2017 has been an exciting year for Ford Performance fans. Here are just a few of our favorite moments from the racing season.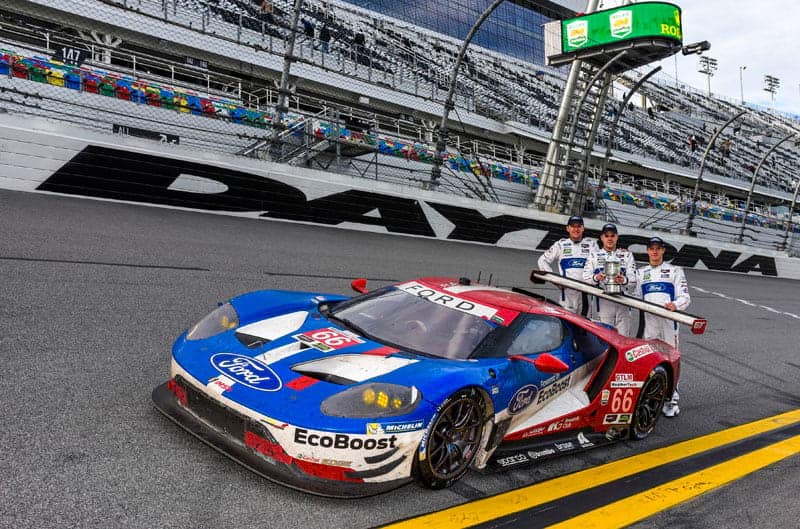 Ford GT Kicks Off 2017 With by Winning the GTLM Title at the Rolex 24
It was the first time since the 2016 win at Le Mans that all four Ford GTs were reunited on the track. A successful qualifying put the Ford Chip Ganassi Racing drivers in p1-2-3, and set themselves up for a shot at victory at Daytona. Rain and cold temperatures plagued drivers throughout the night and led to an exciting conclusion in the final 30 minutes of the race. Joey Hand, Dirk Müller and Sébastien Bourdais weaved through a hotly contested field of drivers to secure the Ford GT's first win at Daytona.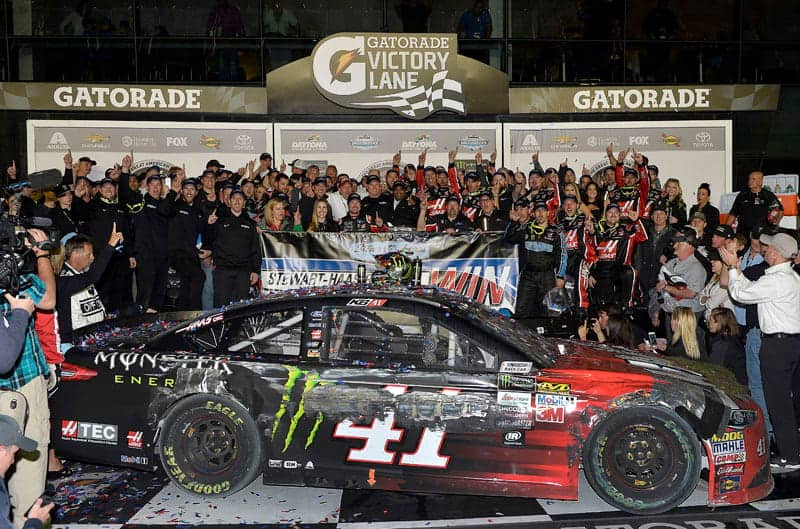 Stewart-Haas Racing Makes Their Ford Debut with A Daytona 500 Win
Everyone tells you to make a good first impression. Stewart-Haas Racing took that to heart in 2017 and gave Ford fans a Daytona 500 to remember. The 59th running of The Great American Race was filled with exciting moments that was capped off with Kurt Busch securing his first Daytona 500 win.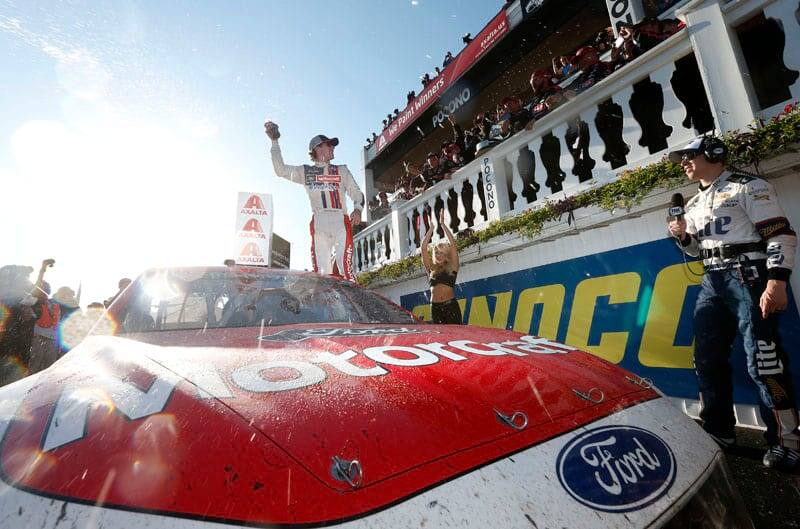 Ryan Blaney Brings the Wood Brothers Back to Victory Lane for Their 99th Win
Ryan Blaney kicked off summer with a win at the "Tricky Triangle" and landed his first career Monster Energy NASCAR Cup Series win. Blaney dealt with a loose wheel on Lap 19 of the race which put him at a disadvantage during Stage 1. A combination of strategic pit stops and bold driving put the famed No. 21 car back in the front of the pack, and helped put the Wood Brothers back in victory lane.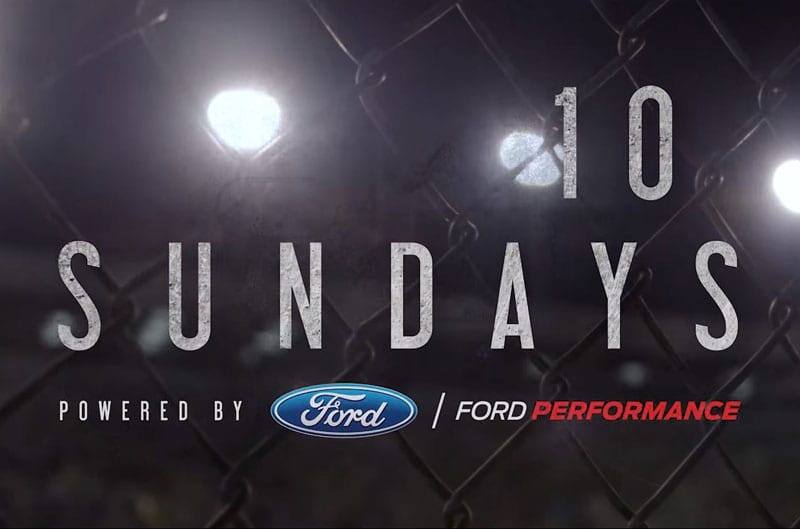 Ford Documents the 2018 NASCAR Playoff Push in 10 Sundays Series
Fans were treated to a unique experience this past fall with the 10 Sundays series. The documentary followed five Ford Performance drivers in their pursuit of a Monster Energy NASCAR Cup Championship. Each Sunday in the NASCAR Playoffs presented a different challenge for the drivers and showcased the steps they took to overcome those obstacles.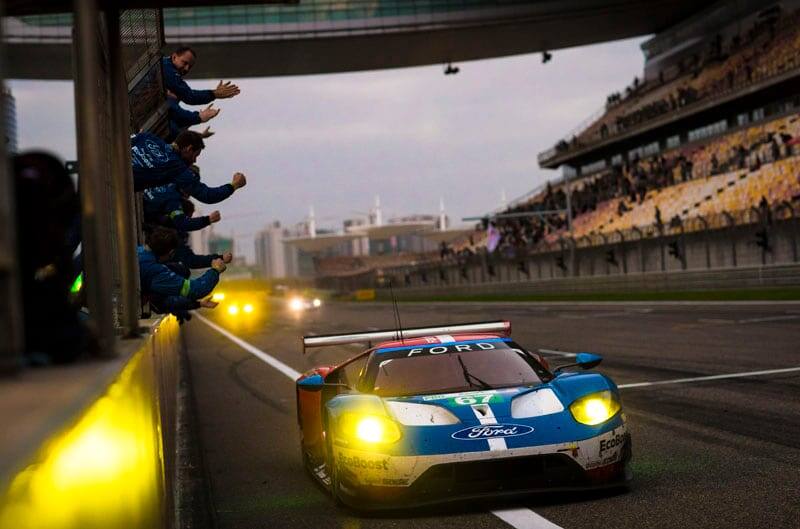 Ford GT Finds Success During Their Second World Endurance Championship Season
Andy Priaulx, Harry Tincknell and Pipo Derani led the Ford effort for a World Endurance Championship in 2017. The Ford Chip Ganassi Racing duo made an impact early on with a win at the 6 Hours of Silverstone. Pipo Derani stick with the team as their third driver and help push the Ford GT to a second place finish at the Le Mans 24 Hours. A win at the 6 Hours of Shanghai position the team for a shot at the World Endurance Championship title in the final race of the season.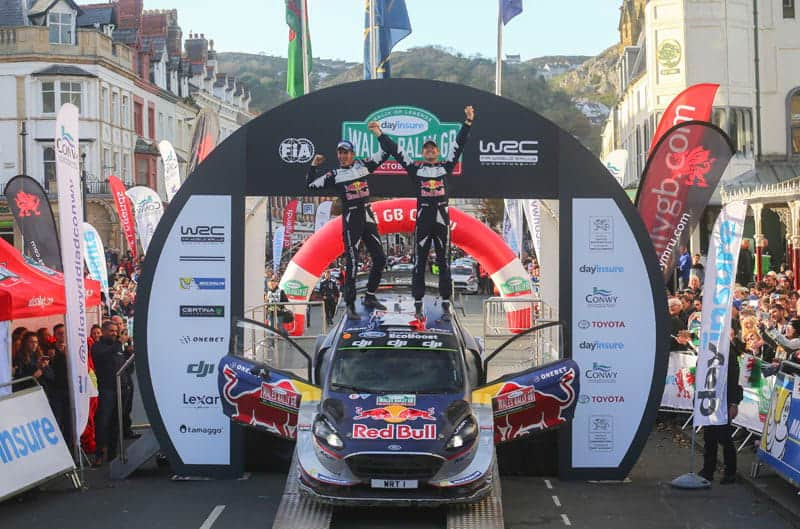 M-Sport Wins the FIA World Rally Championship for Drivers, Co-drivers and Manufacturers with the Ford Fiesta WRC
Team owner Malcolm Wilson knew he had a special season on his hands when he signed Sébastien Ogier to run for M-Sport in the 2017. Ogier and co-driver Julien Ingrassia clinched their fifth FIA World Rally Championship on M-Sport's home turf at Dayinsure Wales Rally GB. Ogier helped capture two wins and 9 top-three finishes in his Ford Fiesta WRC.
Fans and Friends Say Goodbye to Ford Performance Icons Robert Yates, Bud Moore, and Bob Glidden

The industry mourned the loss of three titans in automotive racing this past year.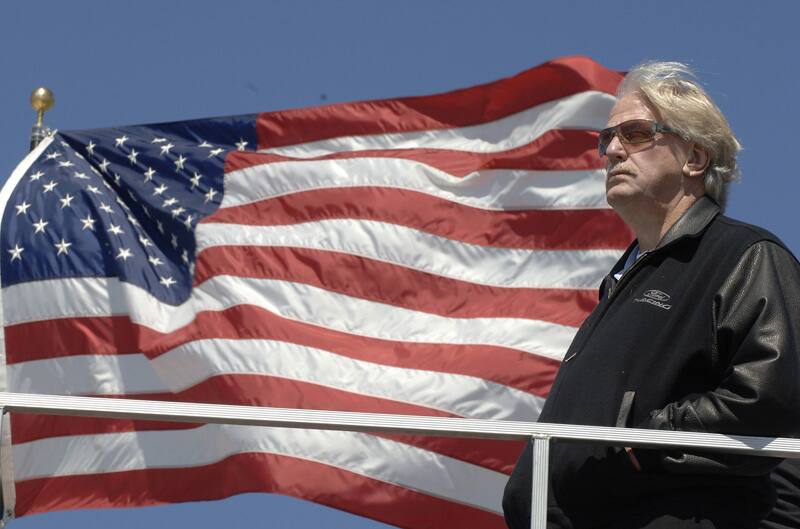 NASCAR team owner and legendary engine builder Robert Yates made a living out of going fast and became synonymous with speed. "Robert Yates knew the value of hard work and earned everything he achieved in life. Not only was Robert a legendary engine builder and championship car owner, but he was a husband, father, grandfather and loyal Ford man who left an unmeasurable impact on those who knew him," said Dave Pericak, global director, Ford Performance. "He was a respected and valued member of the Ford family and co-founder of Roush Yates Engines, and while we'll miss the wisdom he possessed for working on engines and race cars, we will miss his caring demeanor and friendship even more.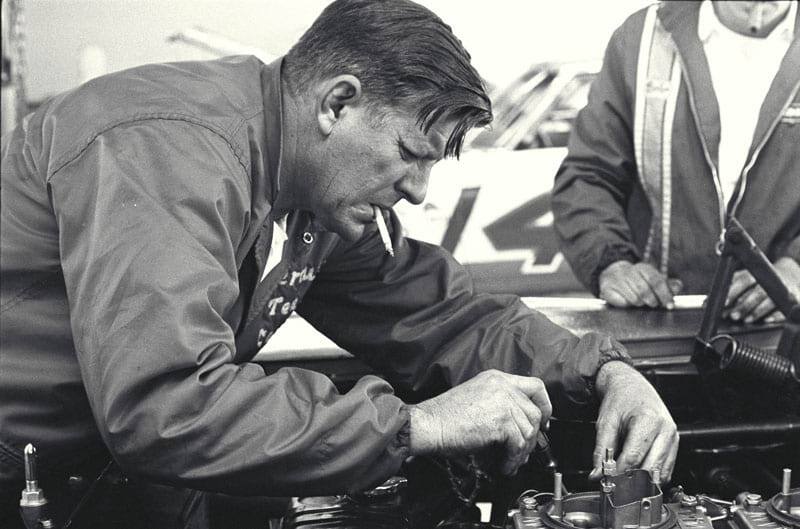 Bud Moore was a World War II hero and champion car owner. The legendary team owner won two championships in NASCAR and led Ford to a 1970 SCCA Trans-AM championship with Parnelli Jones in his iconic Boss 302 Mustang. "All of us involved in Ford's racing program mourn the passing of Bud Moore," said Edsel B. Ford II, member, Ford Motor Company Board of Directors. "He embodied the true meaning of the word hero, from storming the beaches of Normandy during D-Day in World War II to working his way up to the top levels of both the SCCA and NASCAR as a championship car owner.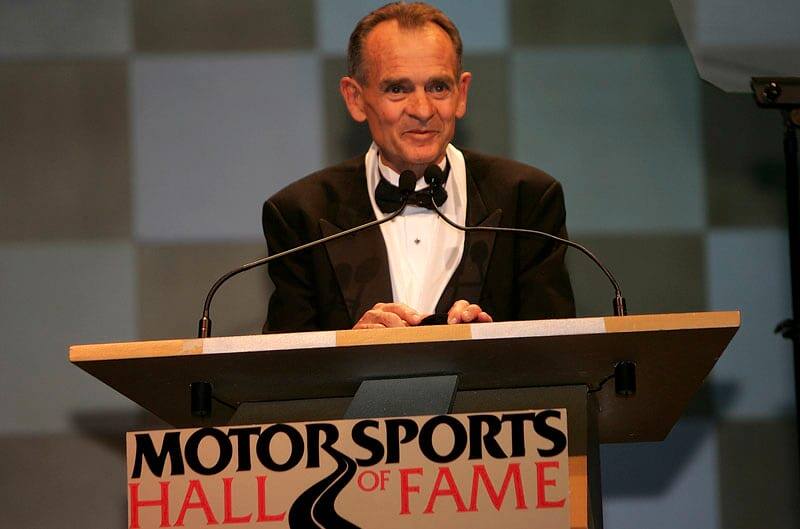 Ford Performance drag racing icon Bob Glidden has passed away at the age of 73. Bob began working as a line mechanic for Ed Martin Ford in the 1960s as he started getting involved in sportsman drag racing, eventually departing that job to go full-time in racing as a professional in 1972 in the NHRA Pro Stock class. He won his first U.S. Nationals the following year and his first NHRA title in 1974, the first of his 10 NHRA titles.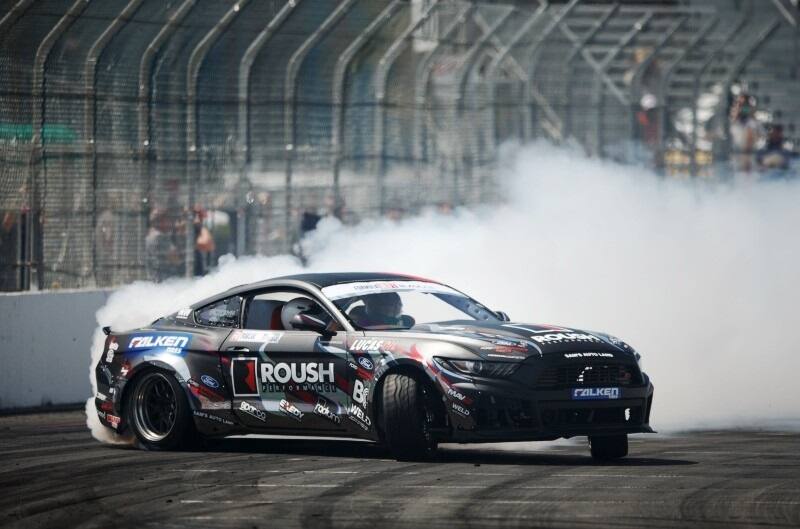 Ford Performance Engineers Do a Full Teardown of Justin Pawlak's Aluminator Crate Engine
After a thorough season of thrashing on the Formula Drift circuit, Justin Pawlak made a stop to Dearborn, Michigan with his 50 Aluminator equipped Mustang to undergo a complete engine teardown. Ford Performance was there to capture the full teardown and examination on video.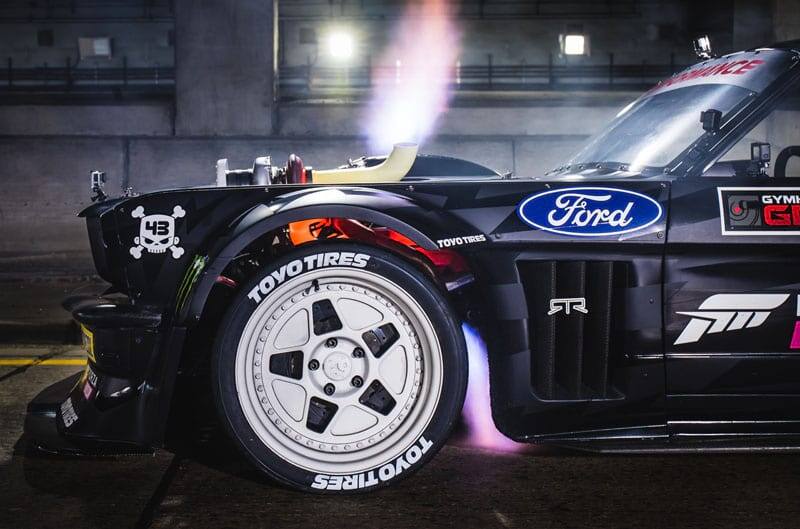 Ken Block Announces the Production of Gymkhana TEN
Ken Block gave us an early Christmas present this year with the release of his Gymkhana TEN teaser. Bock will feature five different, epic, all-wheel drive, high-horsepower Ford racecars. Two of them are all-new for Block with a third being an all-new build from the ground up vehicle — on the same level as Block's wildly popular Hoonicorn. Block is planning to film these vehicles in five different locations around the world.