POLAND - Swedish crew Dennis Rådström and Johan Johansson will use the new M-Sport Poland-built Ford Fiesta Rally4 in their bid for the 2020 ERC3 Junior title.

The newly launched EcoBoost-powered Ford Fiesta Rally4, is a development of the hugely successful 2019 Fiesta R2 which, like the new Fiesta Rally4, was built and developed at M-Sport Poland's state of the art facility in Krakow, Poland.

Rådström will take to some of the most iconic stages in Europe with one of the most iconic brands in rallying. Rådström and the Rally4 have a tough act to follow: the 2019 Fiesta R2 enjoyed some dominant performances in the 2019 ERC3 Junior Championship, taking four victories from five appearances.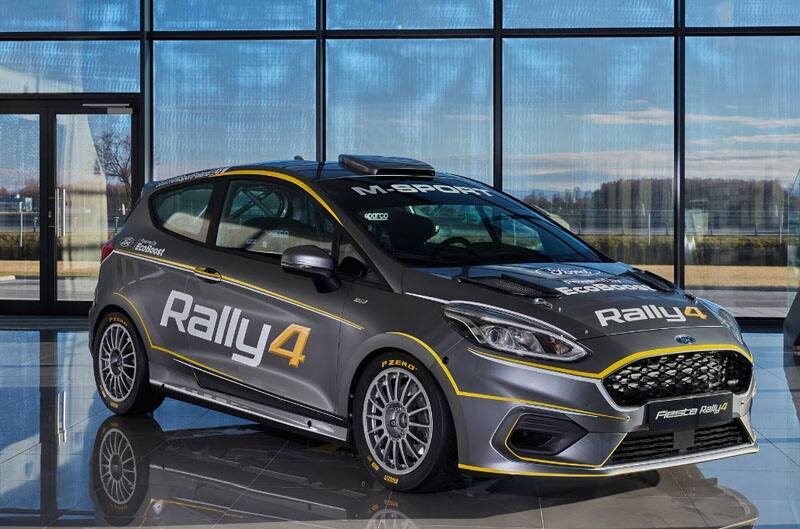 The new-for-2020 Fiesta Rally4 has seen all-round improvements to deliver more power and torque to drive strengthened driveshafts via a set of improved gear ratios. The suspension has been updated too to improve the Rally4's handling which has been enhanced further thanks to a reduction in weight by using a lighter exhaust. To complement the set of updates, the Fiesta Rally4 has an aggressive new look thanks to the addition of bonnet vents which also serve as an additional cooling aid.

Dennis Rådström is a three-year Junior WRC veteran with a proven record in a very competitive series with 58 stage wins, seven podiums and two victories to his name. In his debut FIA Junior WRC season in 2017 he never finished outside of the top-five, taking stage wins on four out of the five rallies he entered. 2018 saw the young Swede deliver more impressive performances, including taking his maiden Junior WRC victory on Rally Sweden – his home event. He challenged for the championship again in 2019. Rådström would ultimately finish third in the championship, with two podiums and the most stage wins out of any other driver in the championship with 34 fastest times.

Dennis Rådström said: "I was lucky enough to have been involved in the development of the Fiesta Rally4 over the winter and I am really impressed with what M-Sport Poland have achieved. The 2019 R2 was already an extremely competitive package but the Rally4 update really suits me, the additional traction and power gives it a new edge allowing you to push harder. I've always liked the look of the ERC calendar, so I'm really looking forward to the exotic events the ERC has to offer, each event is special in its own way. The objective for me this year is, as always, to be as fast as possible and push to the limit – it's how I go about my rallying. We've got three years of experience in Junior WRC which has been a really great learning curve and I will be applying it in an effort to win the ERC3J championship. The two-wheel drive competition has always been very close in ERC which is something I really thrive from, I've not seen all of the entries for ERC but I'm sure it will be as close as ever and I'm ready for the challenge."

Maciek Woda, Board Member, M-Sport Poland, said: "The Ford Fiesta Rally4 has been updated to offer drivers an edge on the competition by allowing drivers to push their limits further. Dennis is a driver that has demonstrated his ability to consistently push a car to its limit in order to come out on top. All of us at M-Sport Poland are really looking forward to seeing what Dennis and Johan will do in the European Rally Championship. We have been working with Dennis for over three years now and watched him develop into an extremely competitive driver in the FIA Junior WRC Championship where he was a contender for the championship on two occasions. I am confident that with the new Ford Fiesta Rally4, Dennis will be equipped with the best equipment to push for ERC3 Junior victories and the championship."