Ford Fiesta teams took first and third in the 2WD Class and first in the B-spec Class at the recent Rally America New England Forest Rally. The annual two-day event, run over harsh logging roads in the White Mountain region of Maine and New Hampshire, draws a large number of hearty spectators into the forest to watch the drivers race flat-out on closed roads.
The Colorado team of Cameron Steely and Preston Osborn drove their Ford Fiesta ST (pictured above) to first place in the 2WD Class by a margin of just 15 seconds over the Toyota-sponsored team of Ryan Millen and Christina Fate. The win moves Steely and Osborn to the lead for the championship with just two events remaining.
Third place on the 2WD podium went to the Ford Fiesta ST (pictured below) of Steve and Alison LaRoza. Steve, a former Ford off-road racing champion and Dakar Rally veteran, is an instructor at the Team O'Neil Rally School in nearby Dalton, N.H.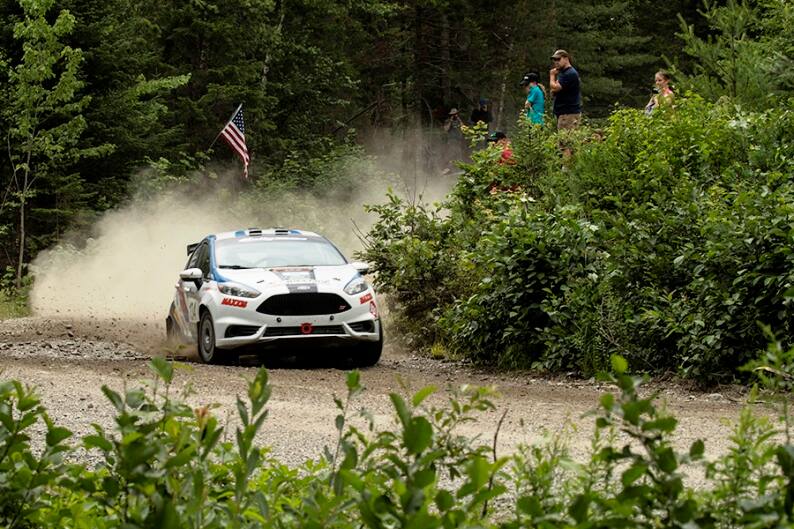 Keanna Erickson-Chang and Ole Holter, also representing the Team O'Neil Rally School, took top honors in the B-spec Class in their 2016 Ford Fiesta (pictured below). The win puts them in a dead-heat for the championship with the Honda-sponsored team of Jordan Guitar and William Jang.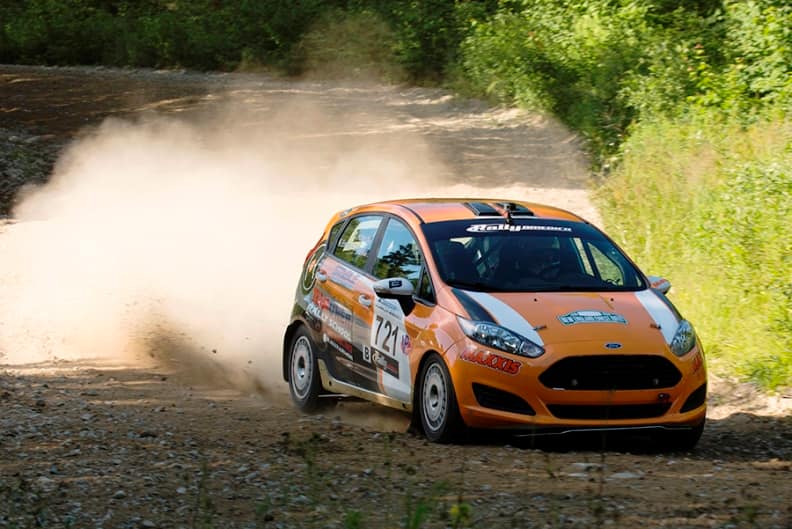 Two Rally America regional events were run concurrently with the New England Forest Rally and Fiesta teams performed well again with Chris Rennie and co-driver Tracy Manspeaker finishing on top in the G2 Class both days. Rennie is also an instructor at the Ford-sponsored Team O'Neil Rally School.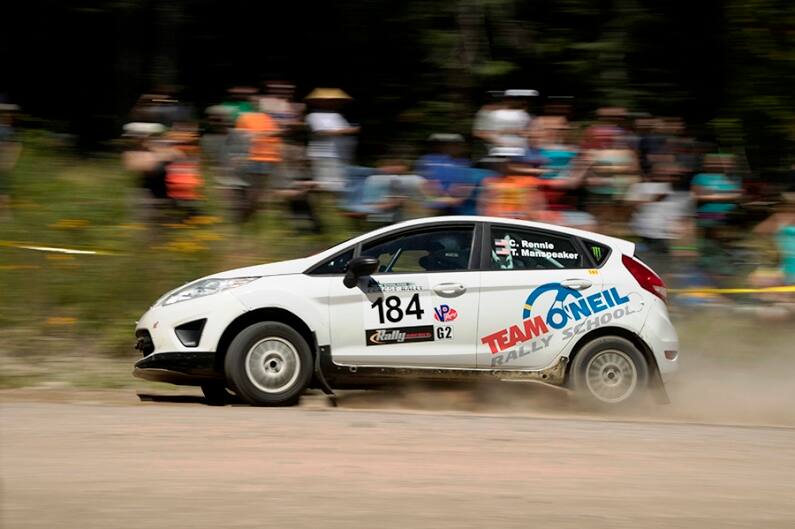 The next event in the Rally America National Championship is the Ojibwe Forests Rally, Aug. 26-27 in Detroit Lakes, Minnesota.