DEARBORN - Powered by Ford Performance Parts' X2347 crate engine, the 1968 Ford Bronco known as "Caballo Del Diablo" captured an impressive victory in the Mexican desert on the 10th anniversary of its off-road racing debut.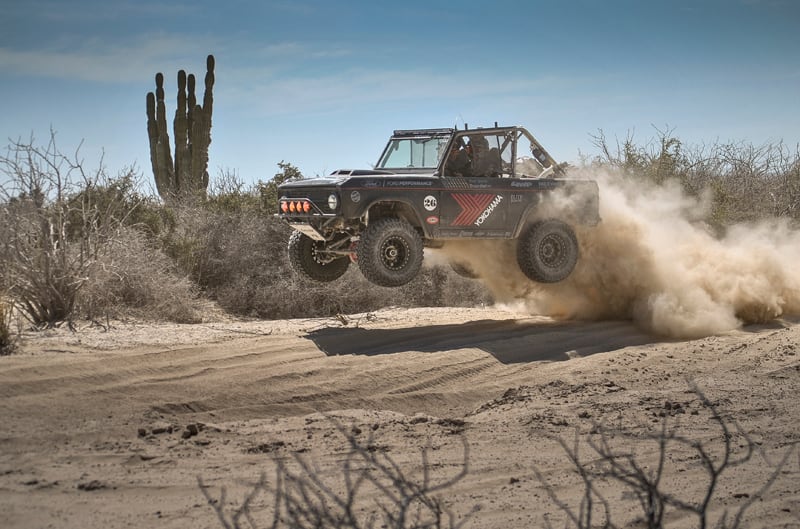 The win was surrounded by a flurry of stats for Devil Horse Motorsports, which first introduced Caballo Del Diablo to the world back in 2010. Consecutive National Off Road Racing Association (NORRA) Mexican 1000 appearances now stand at 10, 7 class victories (Pioneer 4x4) with 2019 being the 5th consecutive, as well as the 4th consecutive Pioneer era "Steve McQueen" trophy recipient, awarded to the oldest, fastest vehicle. That's an impressive record for team owners/drivers Boyd Jaynes and Brian Godfrey – the best record of any team in modern NORRA history, in fact.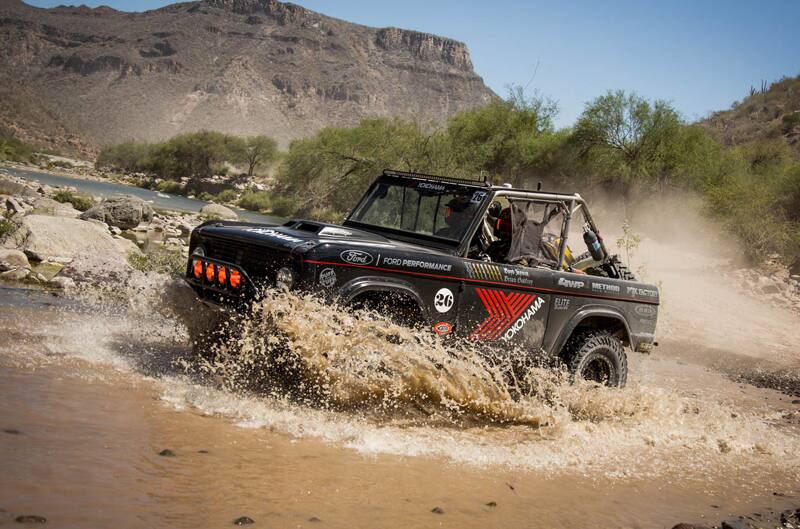 The 2019 Mexican 1000 started in Ensenada on Sunday, April 28. Over the course of 5 days and 1,400 miles, the team made their way to the finish in San Jose Del Cabo. The race brought the total Baja race miles for Caballo Del Diablo to over 13,000. Despite being spread out over the course of a full decade that's an incredible feat for a fifty-one-year-old truck, even one that has been improved as much as this one has.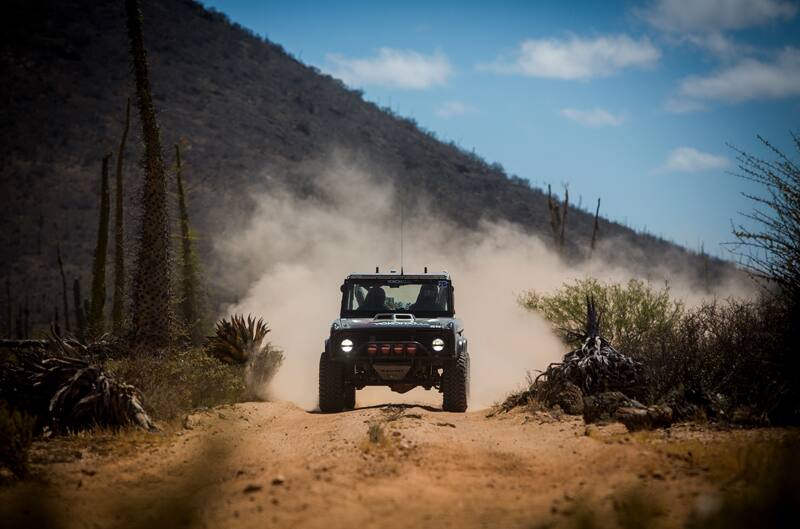 Jaynes and Godfrey have created a theme for their team over the years, sporting mariachi-themed firesuits and special facial grooming to add a fun extra flair to their annual campaigns. Caballo Del Diablo itself was donned fully in black.
Why a Bronco, you ask?
"The Bronco has always been the benchmark of off-road ability and an icon in the world of desert racing," said Jaynes. "But perhaps more importantly, it is a symbol of cool that has no equal. Nothing beats driving a cool ass vintage Ford Bronco through a cactus lined trail in Baja, with a big mustache covered in dust. We look forward to that feeling fifty-one weeks a year."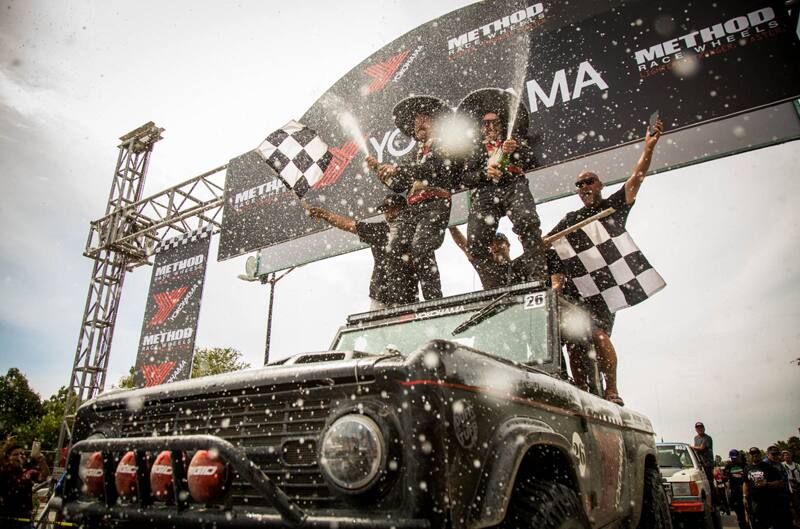 Aesthetics aside, this year was all about performance updates for Devil Horse Motorsports' Bronco. Having the best record of any team at NORRA didn't allow the team to have a lazy off-season. After nearly 10,000 race miles it was finally time to retire the old 351 Cleveland V8 that formerly lived under the hood and replace it with something more reliable. The X2347, a 347 Stroker V8 that replaced it, produces 360 hp in a light weight, low compression package to run on local pump gas. With the win, it's pretty obvious that adding power and shedding weight worked wonders for the famed devil horse SUV.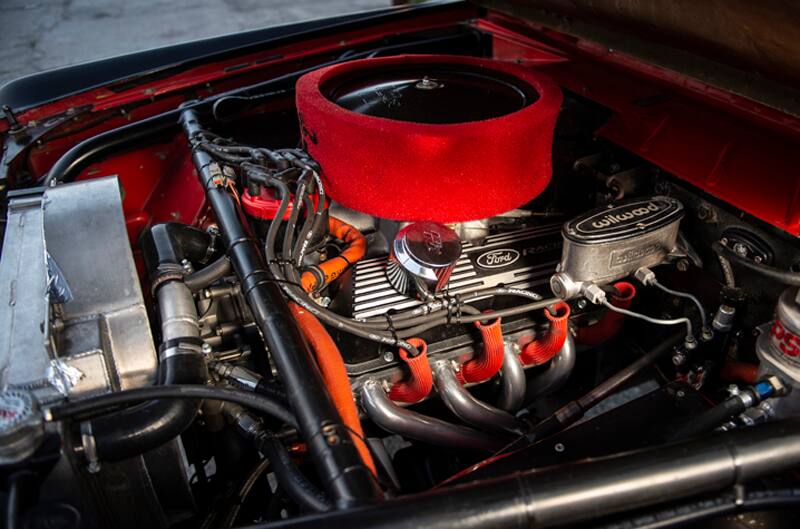 "Changing to the 347 Stroker had a dramatic effect on every aspect of the vehicle," said Jaynes. "The change in the power to weight ratio, increase in usable horsepower and reliability all contributed to what felt like an 'awakened' race truck. [Brian and I] both agreed the distance between corners seemed shorter and the truck was compliant with every squirt of the throttle. We found ourselves running in a portion of the field with, supposedly, much faster vehicles. And of course having more power in a race car is always better, but when it sounds as wicked as this engine does, that's a big bonus.
"I also love that our new engine came direct from Detroit. 'Born in Detroit, built for Baja' can refer to both the truck and myself, as I'm from the greater Detroit area."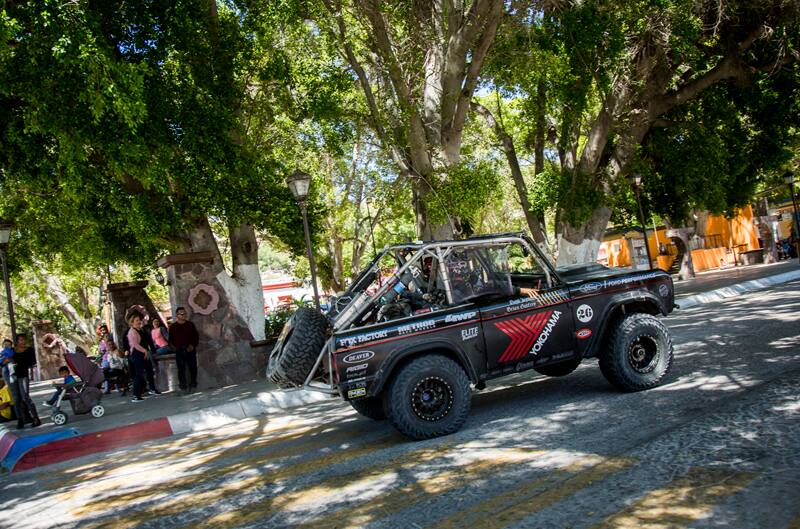 Team media manager Ryan Divel provided a perfect closing thought on Caballo Del Diablo's journey through the desert.
"It's hard to put the absolute unique entity Baja is into words, as well as how greatly we appreciate its… everything," said Divel. "On one side, she'll drop your jaw and rival the scenic landscapes of anywhere else on earth. On the other hand, those landscapes can be the same ones to rough you up and teach you a lesson… But cutting through scenic hills and ripping down the final arroyo to the coast, we finally pulled into San José del Cabo's crazy finish line. Awaiting was a giant party with celebrations from drivers, crew, locals and fans—and we loved every second of it.
"We appreciate all the help from everyone on the Bronco and for the Caballo del Diablo team to be able to celebrate its 10th anniversary run with a win!"