DEARBORN - After a season-long battle, NMRA (National Mustang Racers Association) crowned its 2018 champions in grand fashion at the 20th Annual All-Ford Nationals presented by Holley EFI at Beech Bend Raceway Park in Bowling Green, Kentucky. The NMRA series features all-Ford drag racing with a variety of classes designed to showcase the ultimate in Blue Oval horsepower. Ford Performance is proud to support the NMRA, supplying sealed crate engines to Coyote Stock racers, plus a contingency program that rewards winning racers with cash, and an endless supply of high-performance race and street parts.
Rolling into Bowling Green, there were championship titles at stake, and racers brought everything they had to the starting line. The goal for every participant is to end the day in the Aerospace Components Winner's Circle and walk away with a check and the coveted NMRA "Victor" trophy.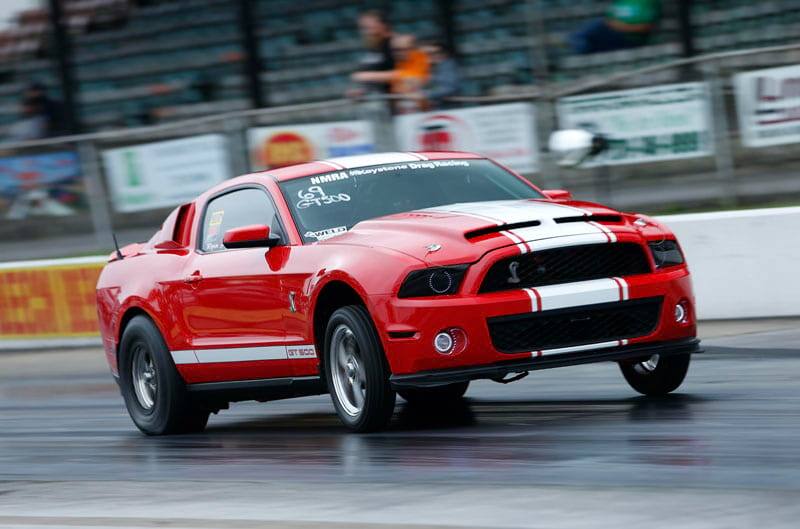 One of the biggest classes in NMRA competition is QA-1 True Street. Designed for street-legal Ford machines, it's the ultimate street-legal drag racing class. Racers begin with a 30-mile street cruise, and once they return to the track, they compete on track with a trio of back-to-back-to-back quarter-mile runs. Rules dictate that participants can't lift the hood or refuel once they hit the road, so the cars must race in the same trim as they are driven on the street. Amazingly, True Street has produced 7- and 8-second performances. And in addition to the winner, awards and prizes are also given to the overall runner-up, and each driver closest to a 9-second, 10-second, 11-second, 12-second, 13-second, 14-second and 15-second average. Friends and family can go on the cruise, so everyone can join in on the fun.
Nearly 140 racers participated in Bowling Green, with the winning average going to Troy Eaton at 8.37. He was trailed by Nicholas Shortridge, who had a three-run average of 9.24 and Mike Niehaus took home the 9-second winning average. Andy Vaughn was the 10-second winner at 10.02, Ken Hilliard was the 11-second winner (11.04), Nickelus White locked down the 12-second average (12.04), Ron Hayden was the 13-second winner (13.00), Logan Johnson ran an average of 14.06 to take the 14-second crown and Denny Alvey was the 15-second winner with a 15.00 average.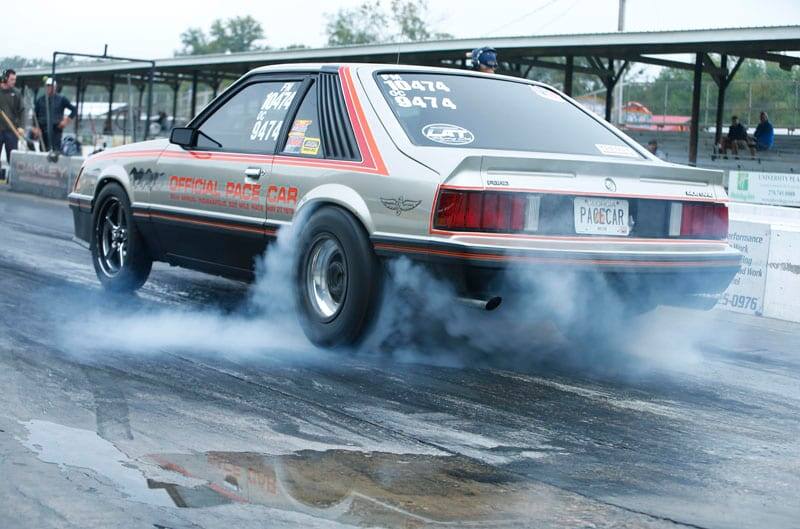 The All-Ford Nationals also offered True Street racers using a manual transmission the chance to compete in the Tremec Stick Shift Shootout. After the Saturday True Street competition, the eight quickest racers with a stick were paired up for a special eliminator. Each qualifying racer received a Tremec SSS Top 8 jacket and there were plenty of prizes up for grabs. After three rounds of competition, the final came down to Jeff McCool in his tidy Coyote-swapped 1981 Mustang against Bob Myers in his four-cylinder turbo 1884 Capri. The Stick Shift Shootout was run index style, but with no breakout. Racers used their ET average from True Street qualifying. McCool took a huge starting line advantage, cutting a .032 reaction, while Myers was tardy. McCool was running off his 11.05 and he was able to hold on for the win, running 11.13 to Myers 10.46 on his 10.39 index.
If you're a fan of wheels-up, side-by-side racing, G-Force Racing Coyote Stock is for you. This class showcases the Gen 2 5.0L Ford Performance (PN M-6007-M50SA) crate engine. This is a sealed 435 horsepower and Ford Performance and NMRA even supply the tune, ensuring that every racer goes to the line with equal horsepower. The format has resulted in an affordable heads-up class that allows anyone to be competitive. Winning comes down to clutch management, suspension setup, and driver skill.
Coming into Bowling Green, a tight battle ensued between top runners Darin Hendricks and 2017 champ Jacob Lamb. After three qualifying shots and Hendricks was able to put his flawless 1993 SVT Cobra on the pole, running 10.18 at 130 mph. Lamb was a tick behind at 10.30, which put him in the 7th spot. This made it nearly impossible for Lamb to overcome the point's deficit. Based on the odd number of cars, Hendricks received the bye run in First round, which secured the championship for the Centerpoint, Indiana runner.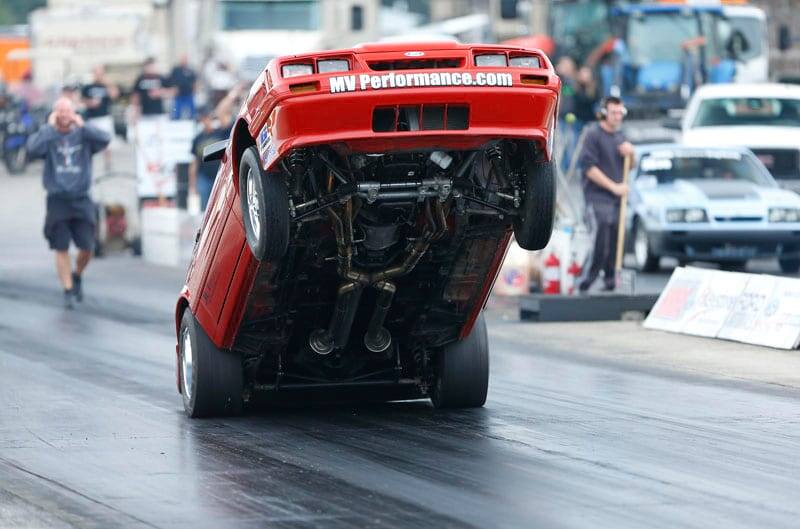 Lamb had a great day, going to the final, where he faced Steve Kurmichak of Clarksburg, Maryland. Kurimchak, the number two qualifier, was late on the tree (.103 to .020) but his 2001 Bullitt Mustang was quicker, running 10.26 at 128 mph to get around Lamb, who ran 10.39 at 127 mph.
In addition to great racing, NMRA events provide a fantastic experience for any Ford enthusiasts. NMRA keeps fans entertained with a giant car show, swap meet, and a huge manufacturer's midway, where you can find the Ford Performance trailer featuring the hottest parts, including induction, exhaust, suspension, crate engines, and complete Ford vehicles. You can also speak with Ford Performance product specialists to get all your questions answered.
With another fantastic season in the books, Ford Performance would like to congratulate all the winners and NMRA 2018 World Champions. They include Andy Manson in VP Racing Fuels Street Outlaw, Frank Varela in Edelbrock Renegade, Haley James in ProCharger Coyote Modified, Michael Ciborowski in Steeda Limited Street, Darin Hendricks in G-Force Racing Transmissions Coyote Stock, Dan Ryntz in Richmond Gear Factory Stock, Gordon Harlow in ARP Open Comp, Randy Conway in Detroit Locker Truck & Lightning, Jenson Henson in Exedy Racing Clutch Modular Muscle, Marvin Knack in Roush Performance Super Stang, and Bryan Parker in Race Star Wheels Ford Muscle. The 2019 NMRA Keystone Automotive drag racing season kicks off next March at Florida's Bradenton Motorsports Park and we hope to see you there.