CONCORD, NC – A partnership a long time in the making, Adam LZ, Formula Drift Pro driver, YouTube celebrity, and social media giant joins Vaughn Gittin Jr. and Chelsea DeNofa as the third driver of the RTR Vehicles' Drift Team Formula Drift program behind the wheel of a Ford Mustang RTR.
Taking over Gittin's 1,200 horsepower, championship-winning Ford Mustang RTR Spec 5D competition car, LZ will have access to top level engineering and competition support from the RTR Vehicles' Drift Team in his chase to support his ultimate goal of winning a Formula Drift championship. While Gittin Jr. recently announced he is taking a sabbatical from competition in Formula Drift, he will maintain the role as President and Team Principal to oversee the development of LZ's Formula Drift program alongside Chelsea DeNofa. DeNofa—a multiple event winner in Formula Drift as well as championship runner up and coveted teacher of drifting—will mentor and coach LZ to help him progress and dial in the driving characteristics of his Mustang RTR aid in achieving Adam's goal of becoming a champion.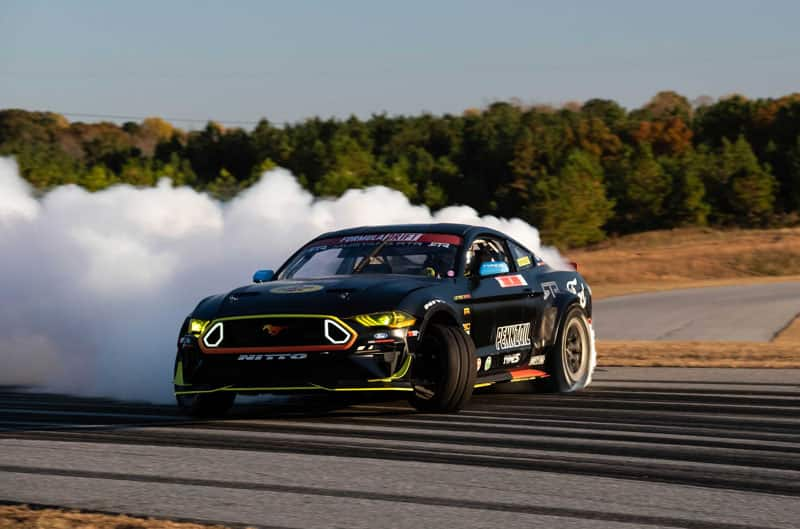 Adam LZ
"I'm beyond excited to drive with, what I consider to be, the highest level drift team on the planet!," said LZ. He continued, "It's an honor to be teammates with Chelsea [DeNofa]—a friend of mine that I've looked up to since I started drifting. With his knowledge and ability, Vaughn's vision, and the best cars on the planet, we'll be a force to be reckoned with."
Vaughn Gittin Jr.
"I saw Adam's talent behind the wheel very early on," Gittin said. "That talent mixed with his big dreams and passion for drifting and automotive Fun-Having makes him a perfect fit for our Team. I am pumped to have the opportunity to bring on another awesome human and talent to the RTR family. I look forward to helping Adam achieve his goal's and most importantly having fun together while we do it!"
Chelsea DeNofa
"I'm excited to continue helping RTR build and maintain what I believe to be the strongest FD team to date," Chelsea said. "It's unreal what this awesome group of Fun-Havers can achieve. Adam has already met and exceeded our expectations on track, and I can't wait to help dial him in at each round this year."
Along with competing professionally at the top level of drifting, LZ will also showcase his driving ability along with Gittin and DeNofa at top motorsports and automotive lifestyle events in 2022.
Stay tuned for updated news and event schedule for Adam LZ in 2022 and be sure to follow Adam on social media for all future fun-having!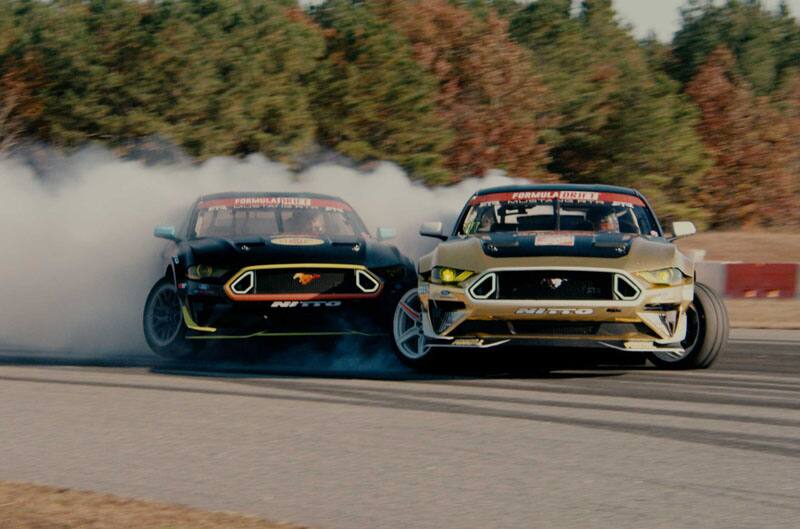 YouTube: @AdamLZ
Instagram: @Adam_LZ
Facebook: @Adam.LZ.1
Twitter: @Adam_LZ