SOUTH HAVEN, Mich. -- When I was first given the assignment of "going to the racetrack with Mustangs," I breathed a sigh of relief because being at the drag strip is second nature to me. You could imagine my shock when I was then told I was going to experience some Mustangs making turns. Now, I know that sounds funny: "What do you mean you didn't know Mustangs could make turns -- you take turns on the street all the time!" But growing but in a drag-racing family and being a drag racer myself, taking turns are not at all what you want to happen when racing in a straight line! I wasn't completely green to the concept, as I have heard of and seen autocross events before but never had I personally experienced it.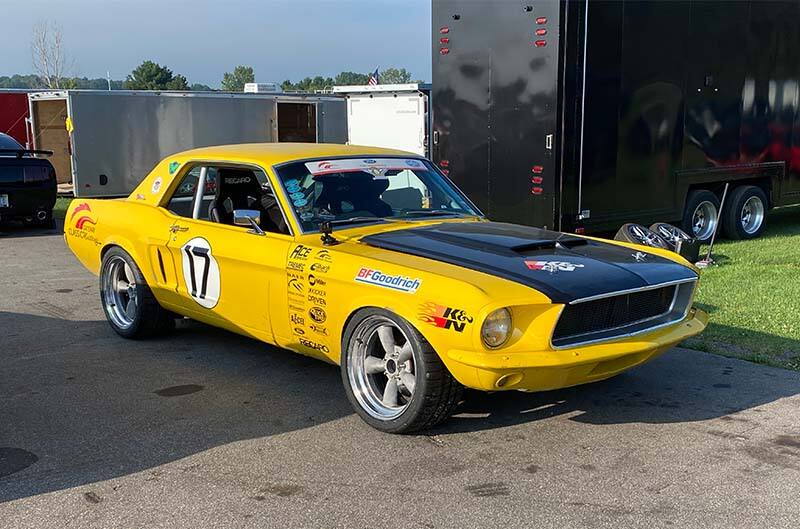 Getting prepared for the annual Mohawk Track Experience in August, I was a little nervous. Not because of the style of racing, but for my stomach. I have never taken turns aggressively on a track before and was afraid I would get a little sick. My stomach doesn't have the best track record for staying stable when my body is not! Not only that, I was apprehensive about being out of my car comfort zone, of being a small fish in this big pond of track racers. Heading to the drag strip, I typically know at least a handful of people -- even if I was just showing up at random. But going to a track with a style of racing that I know nothing about just had me on edge a bit.
As I turned into the Gingerman Raceway in South Haven, Michigan, I noticed the entrance looked just like pulling into the pits of a drag strip. There were trucks, trailers, tents -- and Mustangs – everywhere. "Good, this is something that I can identify with," I thought to myself. "Finding a spot out of the way from the racer's pits, I parked my commuter car and got out. Then I hear, "Hey! That's not a Mustang!" Turning around, I see my good friend, Travis, from Classic Design Concepts, standing next to three 2021 Mach-1's. It was a relief that I knew someone at the event!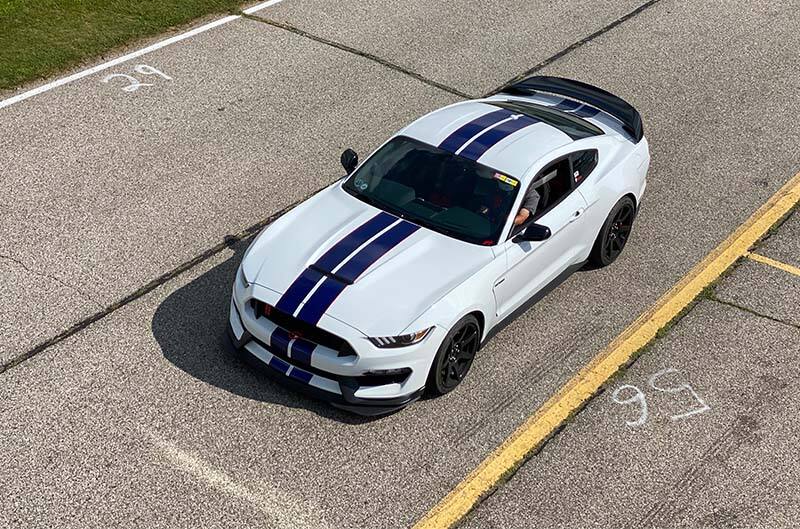 No racing had started yet when I arrived, so I sat in on the driver's meeting. The Mohawk Track Experience drivers meeting was similar to what I was used to at the dragstrip -- going over rules, regulations, and what to do if there is an issue. Yes, it was longer, but there is a lot more to cover for the road course. Once it was done, I began to introduce myself to the organizers and drivers, since this was one of my first assignments for FordPerformance.com. Organizer Paul Rocha has been doing events for over 20 years. He has been hosting the Mohawk Track Experience for the past six years, and sets it up at the beginning of Detroit's Woodward Dream Cruise week each August because many Ford enthusiasts from across the country come to town for the big cruise every summer.
After getting my fill of conversation, I eagerly walked over to the track to catch some of the racing action. As I sat there watching all the different specs of cars at this event, Travis came up and asked me if I wanted to walk around the pits -- to which I said, "Of course!" One of my favorite parts about being at any track is being able to see the race cars up close and personal. He introduced me to a couple of his friends, and they asked me if I wanted to do a ride-along. I was a bit hesitant at first, but how could I say no?
I road racing, drivers go out in "run groups" and not solo or paired runs like in drag racing, so this was something different for me. These "run groups," as they call them, are based entirely off your driving experience. This is something that I definitely saw as a smart move because unlike with drag racing, where you could run next to someone completely inexperienced and have no problem doing your own thing, being out on the road course requires having drivers all on the same page. Finding the "racing line" or knowing when to pass and when to pull over are all skills that come directly with experience.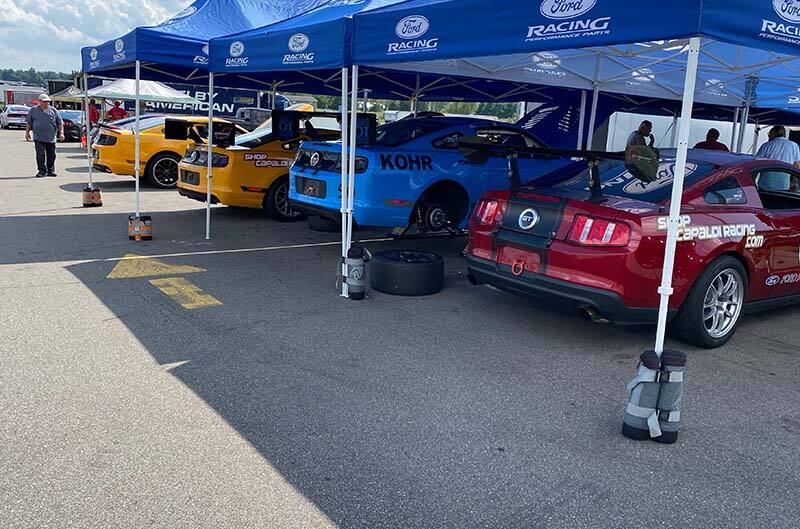 When Travis's run group was called, I put on a helmet, jumped in his car, and buckled up. He rolled the windows down, which was a puzzling move for me since windows are always to be "up" at the dragstrip. He explained that you put the windows down so that you can put your hands out the window to signal. After a couple warm-up laps to get the layout of the track, he looked over at me and said, "Just let me know if you need to tap out."
A few laps in and I was doing better than I would have ever thought! This was my first time on a racetrack in a 2021 Mach 1, and it performed really well on the road course. It felt planted, controlled, and very exciting! But it took about eight full-effort laps before I started to feel something turning in my stomach. I felt terrible asking Travis to stop, because there was a sizable wait between run groups -- but thankfully our run time was coming to an end and I could get out.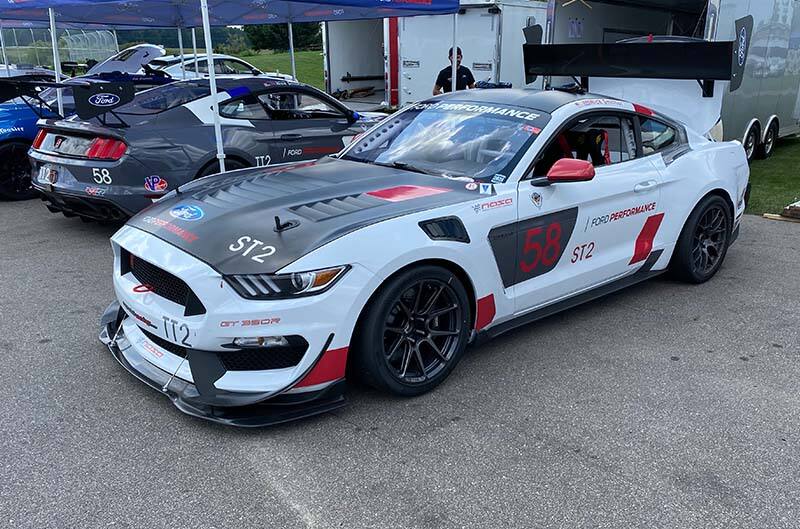 While still trying to compose myself after we pulled into the pits, I had multiple people curious as to how the drag racer enjoyed her first twisty track experience. The first thing that I could say was that I wanted to be the driver next time! This track experience has definitely made me want to whip one of these cars around an open track. The 2021 Mustang Mach-1 handled amazingly well and it would definitely be cool to start practicing a new skill set on a road course. Although I was offered another ride along and would have loved to go again, I'm wasn't sure that my stomach was ready, so I sat it out.
I was very impressed with how efficiently and well-organized Rocha and his team performed during the entire event. As the motivation of the Hoondog Performance Group, Paul is no stranger to enthusiast events, and does a great job of running the show here. He has a knack of explaining track etiquette in a way that all drivers -- regardless of skill set -- can understand and that info will help keep everyone safe and collected. What's more, this group provided one of the most welcoming environments that I've ever experienced. While that's traditionally what I'm used to from the drag racing world, it's good to know this kind of kinship is part of the road-racing hobby as well. If I were to bring a car next year as a new driver, I would feel 100-percent comfortable to get out onto the track and start learning the ins and outs of road racing without being intimidated by being around so many faster drivers.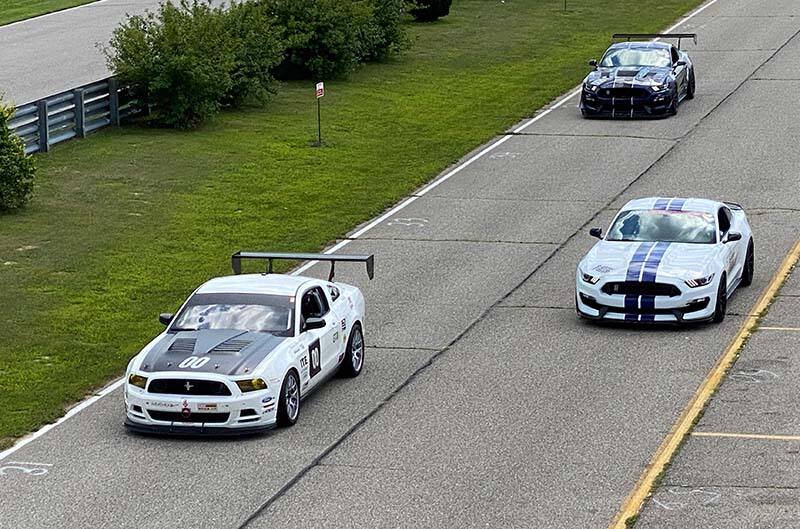 I'm glad that I was given the opportunity to attend the Mohawk Track Experience. Next year, the event will be expanded from a two-day to a three-day event, from Monday, August 15 to Wednesday, August 17, 2022, so there'll be more time for more fun. I had no idea of what to expect, but am happy I cashed in on my chance to get an insider's view of the sport. I got to meet a lot of really awesome people and learned a lot about another section of motorsports that I wasn't too familiar with. But on the other hand, cashing in on this experience kind of makes me want to cash in more fully on road racing, and that would require that I build another race car – and I'm not sure my husband would be too happy about that! Thank goodness the Mohawk Track Experience welcomes spectators!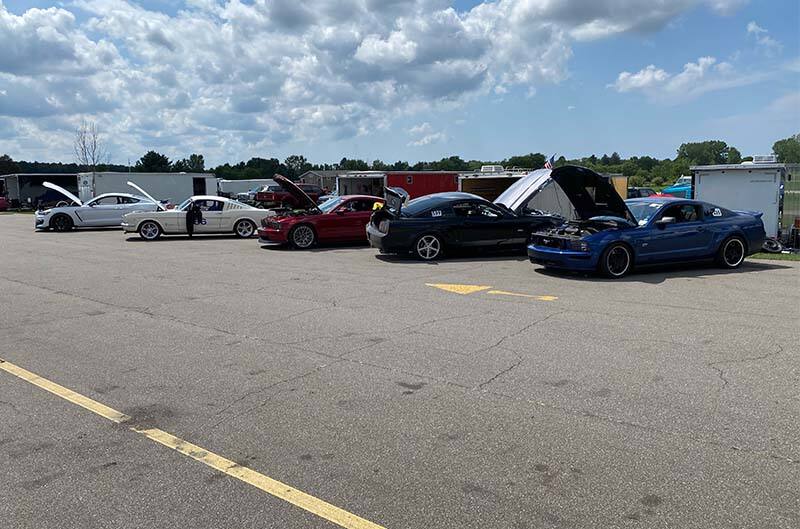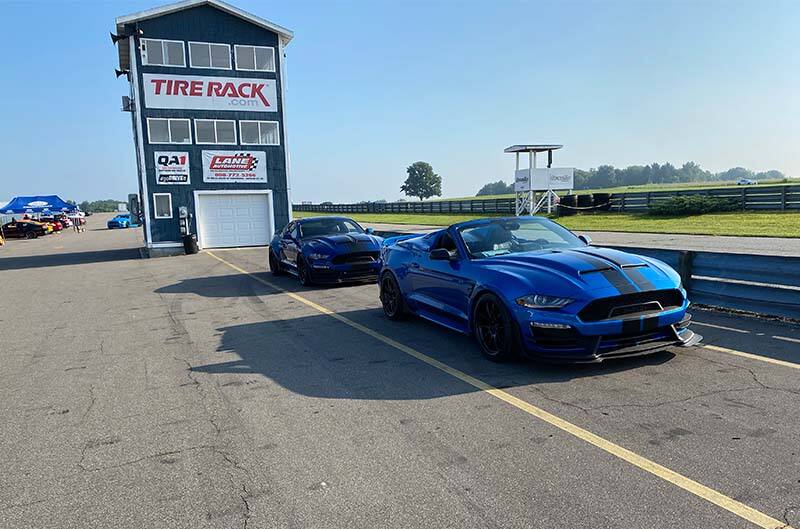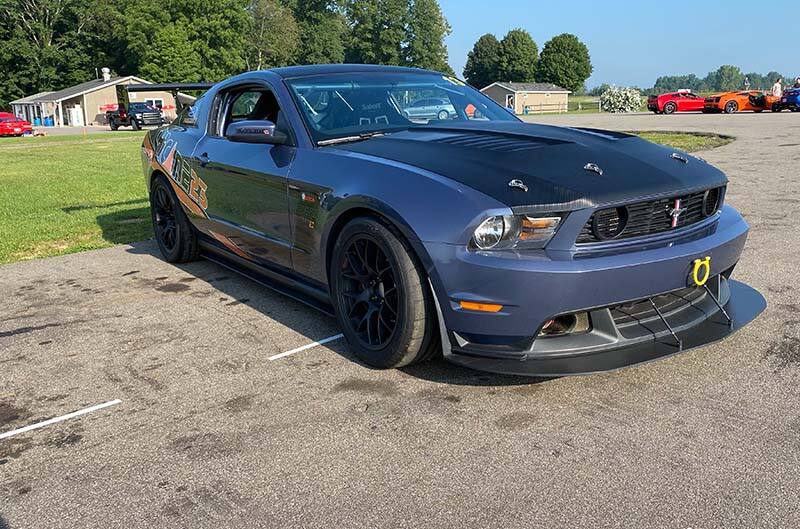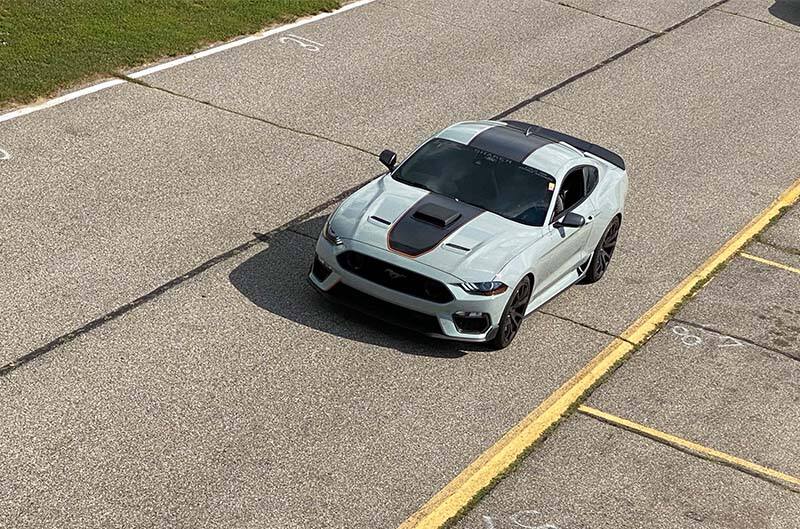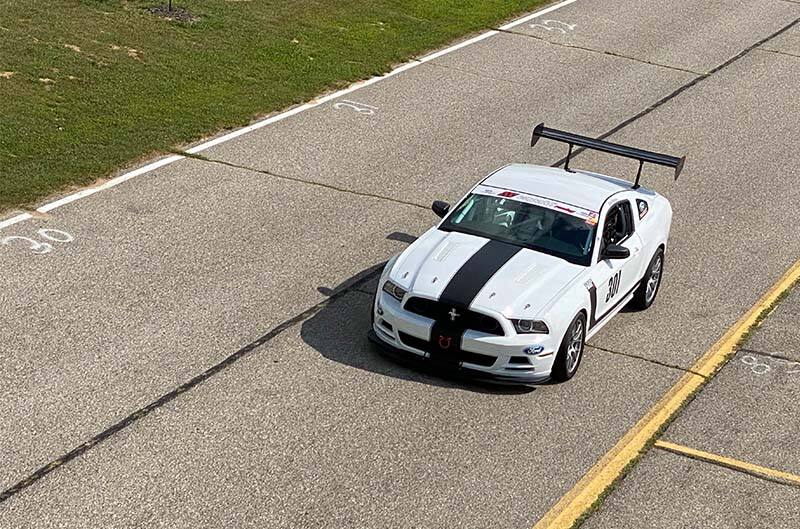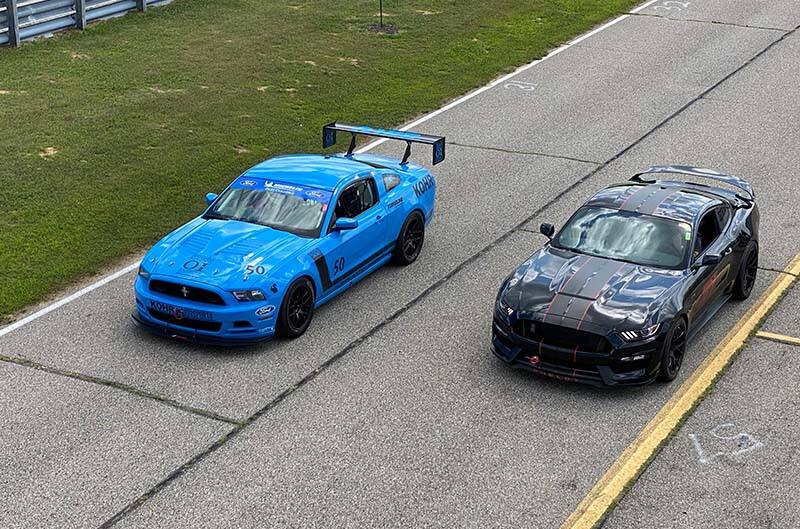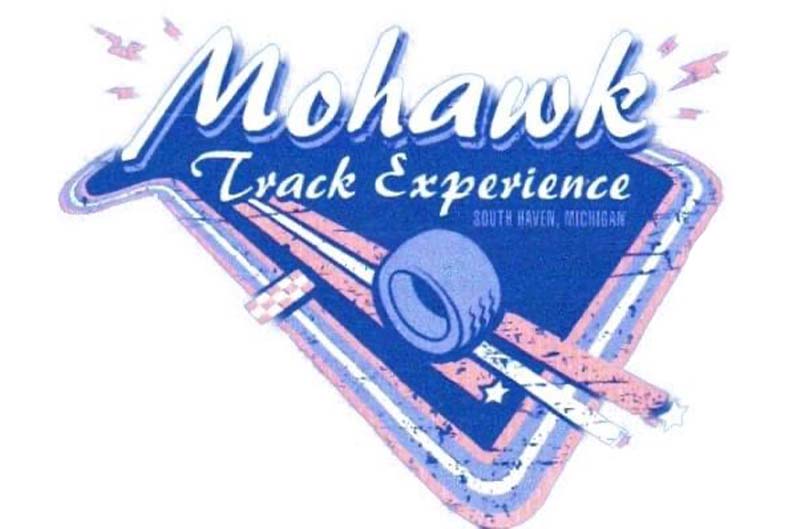 FORD PERFORMANCE PHOTOS / COURTESY JOANNA REID