COSTA MESA, Calif. – Lots of charity car shows provide critical funding for many good causes, but few have the kind of immediate personal impact that the Cruisin' For A Cure Car Show delivers each year in Costa Mesa, California. This was the 19th year for this annual event, held at the Orange County Fairgrounds in Southern California. Debbie Baker, the founder of the show, started it in honor of her husband, who was diagnosed prostate cancer and passed in 2007 and a way to save our men from prostate cancer by providing free screening. As Debbie says, "what better way to get our men tested then have them come to where all their buddies are with their cars".

The show is billed as "The World's Largest One-Day Charity Car Show Event." The event provides free prostate cancer screenings. This year alone, the show saw just over 907 men take advantage of this free testing and over 228 with elevated PSA's. To date, we have heard from 52 of these men who indeed did have prostate cancer and had successful surgeries and are cancer free. These cancer survivors are celebrated at each show with a group photo and the proud men sporting their blue survivor shirts.
One of the unique aspects of the "Cruisin' For A Cure" show is it is just that – it's a cruise. With the 3,000-plus cars parked around the Orange County Fairgrounds, there is an actual 1½-mile cruise route that travels around the fairgrounds which was held on September 22, 2018, the parade/cruise route kicks off at 9 a.m., with show founder Debbie Baker leading the way on top of a fire truck, with several historic fire trucks right behind her in the lead truck. There is a constant parade of cars that make the cruise all the way around the fairgrounds and 4 buildings filled with cars as well.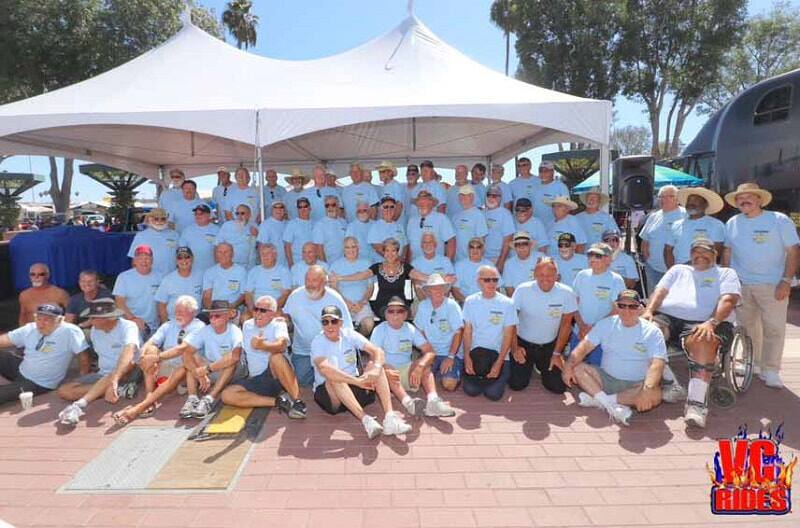 The quality of the cars at the event ranged from some nice daily drivers to high-end collectibles. Legendary Barry Meguiar even had his two Ford GT's on display, as well as his 1901 Trinity horseless carriage. The Meguiar's Hangar, a building whose display vehicles are by invitation only; only 60 cars are invited into the hangar building each year. The OCMC also had several cars in the Meguiar's Hangar Reunion area as well. Members who were parked in the Hangar / Reunion areas included Paul Montesano, Tom Baker (Survivor), Larry Rhinehart, Craig Kamansky, Kathy Garner, Jenny McGrath, Rich Miller (Survivor), Gary Garner, Jim Johnson, Terri Johnson, Dennis McGrath, Cindy Brenneman and Tom Brenneman. Ford, once again, was well represented with lots of Mustangs, hot rods and a ray of many other manufacturers too.

It perhaps should be no surprise that Ford also dominated the awards. Two of the OCMC members that took home awards were Kathy Garner's '32 Ford Cabriolet and Jenny McGrath's 1970 Mach 1 Mustang.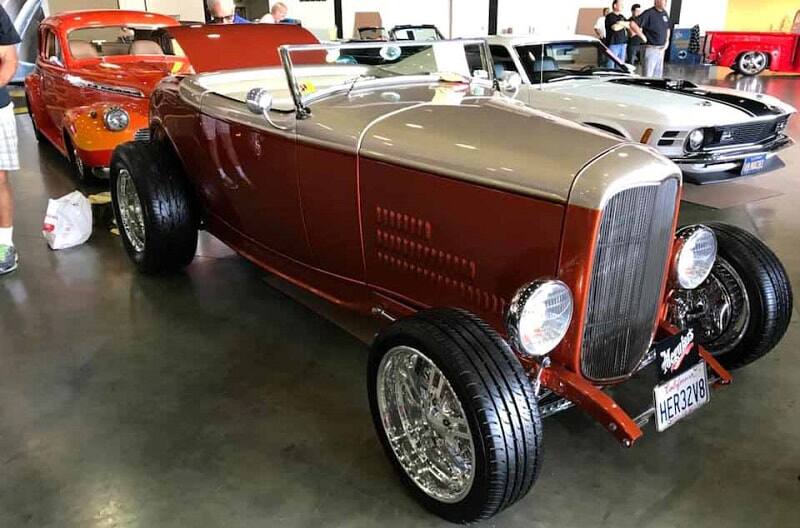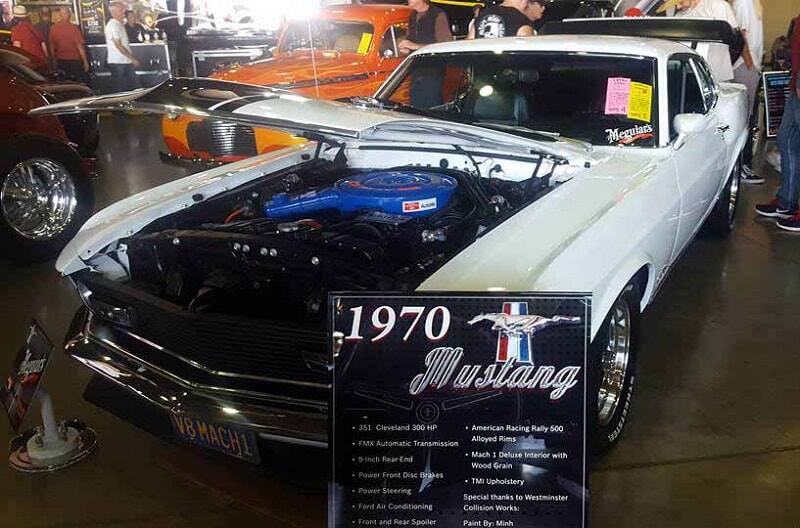 This show has become a destination event, with vehicles coming in from all over the country. Not only is it now a bucket-list show to attend, but don't forget that all of the registration fees go to Prostate Cancer Research. The 2019 show is going to be held on Saturday September 28th, 2019 which coincides with September being National Prostate Cancer Awareness month. For more information, visit www.cruisinforacure.com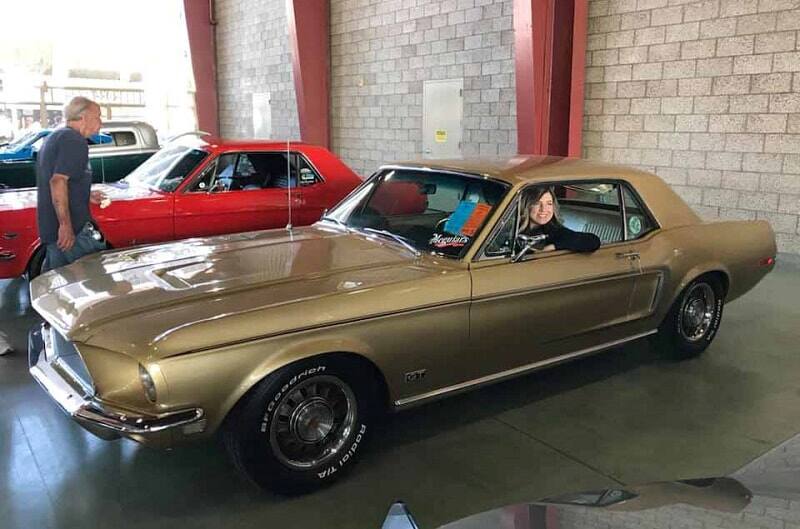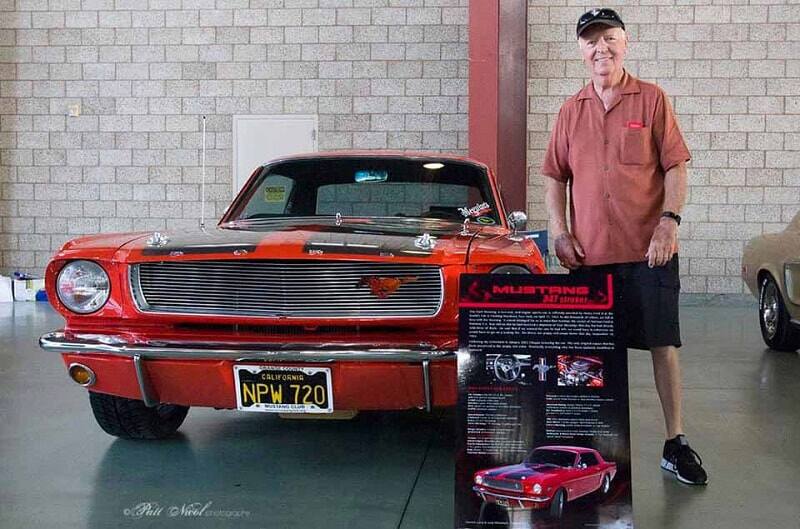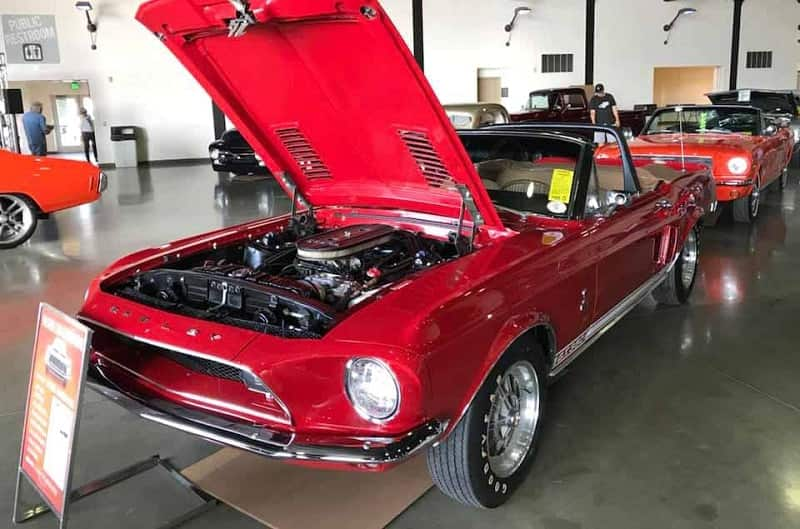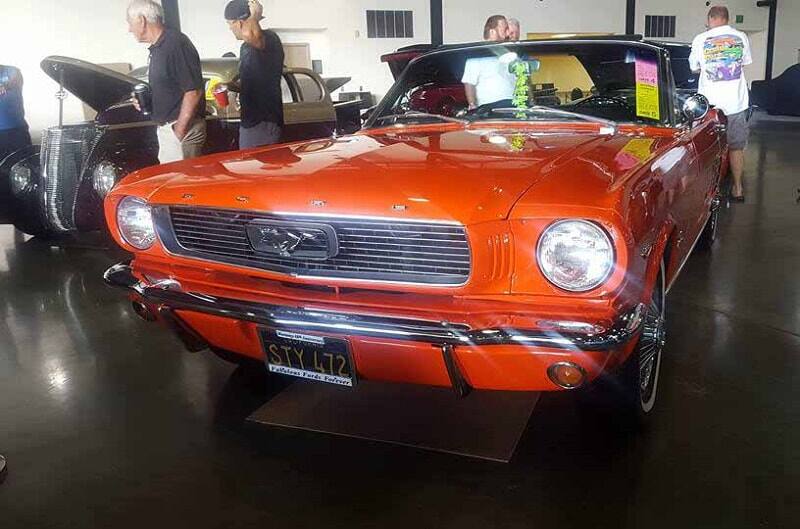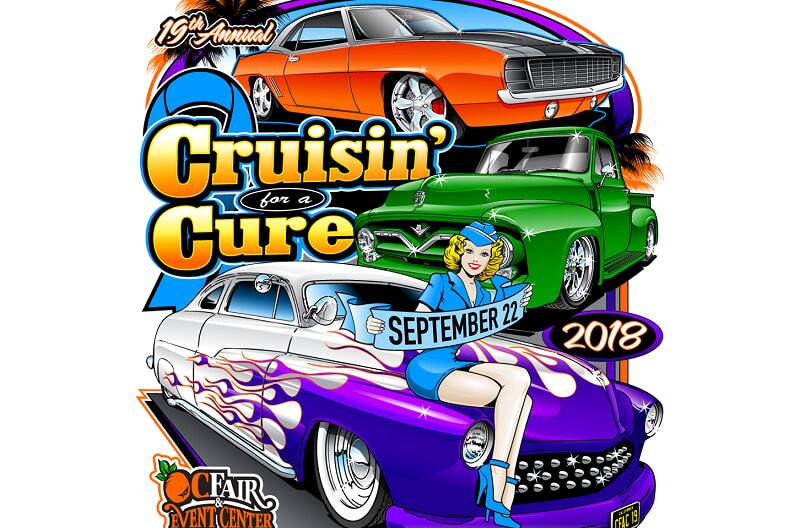 FORD PERFORMANCE PHOTOS / PAUL MONTESANO, TOM BAKER & LARRY RHINEHART