OCALA, Fla. – Active Ford and Mustang fans all know the NPD Roundup, the annual early January event in Florida sponsored by National Parts Depot (NPD), as the unofficial kickoff of the car show season. Because it's been held at Florida's Nature Park – Silver Springs, home of the world-famous Glass-Bottom Boats – it also has had a reputation as one of the most family-friendly enthusiast gatherings in the southeast. Boasting that there's no judging, no "leave your top and windows up and hood open, no tech inspections, and no broiling on blacktop in a mall parking lot with nothing to do," this show has always been about spending a relaxing winter weekend in a natural garden setting to visit with fellow hobbyists and friends. Sadly, a change of property ownership at the park and shifting business conditions had forced NPD's Rick Schmidt and his staff to make this year's 24th Annual Ford & Mustang Roundup on Saturday, January 13, the last NPD-sponsored show.
If you never got the chance to attend a Silver Springs show, check out our coverage from last year HERE. Depending on the weather, the show could draw up to 1,000 cars, and the event even included a Pony Trails Cruise the day before from NPD's main warehouse in Ocala that headed out to tour the shops, restaurants and coastal views in nearby Cedar Keys. Karen Mitchell and her husband Mitch, our friends in the Show Me Mustang Club of St. Louis, wanted to make the drive from the wintry cold of Missouri to central Florida to witness this year's final NPD Roundup show, but leave their Mustangs home. Here's Karen's report, which hints that sometimes it's not all about the destination, but rather the journey itself:

"Hi, Ford Performance! Mitch and I wanted to take a break from winter in St. Louis and head down south for a mini vacation and a visit to the last NPD Roundup show in Florida. After looking at the forecast for travel and deciding that a January trip through the mountains wasn't the best thing for our personal Mustangs; we rented a Ford Fusion to drive on our trip.
"Upon arrival to pick up the rental car they said they did not have the Fusion we reserved for that time -- or any other car available for us. After two hours of waiting while they were calling around trying to find a vehicle for us, a new 2018 Dodge Charger R/T (Hemi) became available. But just as they began to process the paperwork, a 2017 Ford Mustang EcoBoost was put back into service, despite being near the end of its rental life.

"Decision time: Do we go ahead and drive the brand new Hemi, with more interior packing space for our road trip – OR, do we pick the Mustang despite having less packing space for our stuff because we are true Mustangers and we are going to a Ford and Mustang show? Both cars are rear-wheel-drive, but we did know that the Mustang features a "Snow Mode" which would give us increased traction in inclement weather. Looking it over, we knew our pony wouldn't be the most pristine star in the show field: This Mustang sure had its share of rental battle scars!
"After short deliberation, we chose to rent the Mustang. Yes, I had to rethink all my packing and leave behind a couple of things, but hey, we were going in a Mustang!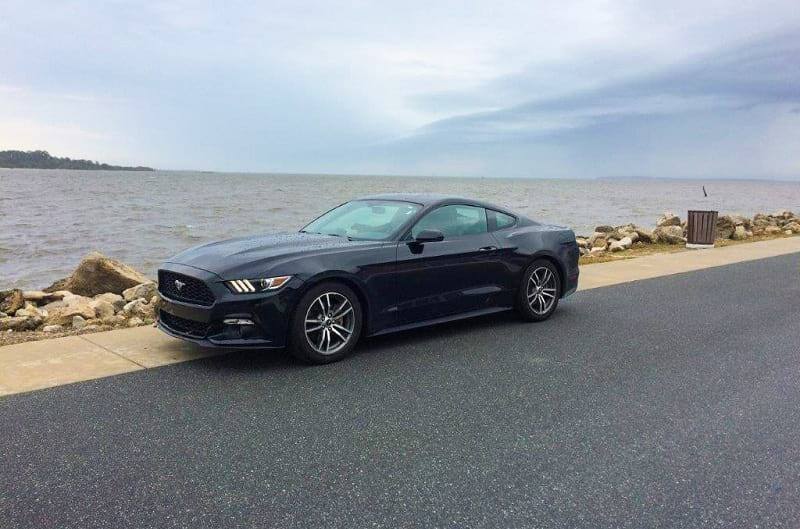 "We got to the show in time to participate in the Day One Cruise from NPD in Ocala to Cedar Keys for food and shopping. And after lunch we took the return cruise to NPD to see the dyno and tour the big NPD car collection. On show day in Silver Springs at the final NPD Roundup we were pleasantly surprised to see so many different Fords there. Oh sure, there were lots and lots of great Mustangs, but the variety of vintage Fords was nice to see.

"The trip home made us thankful that the Mustang has the "snow mode" feature, as rain turned to snow and driving conditions deteriorated, so gave us the chance to try it – and it WORKS! As it turned out, we made the right choice on our car rental, the right choice to go to the last of a great show. What's more, we had a blast road-tripping in a 2017 Mustang (although I still wish the new Mustangs had more room behind the seats like most of the older models).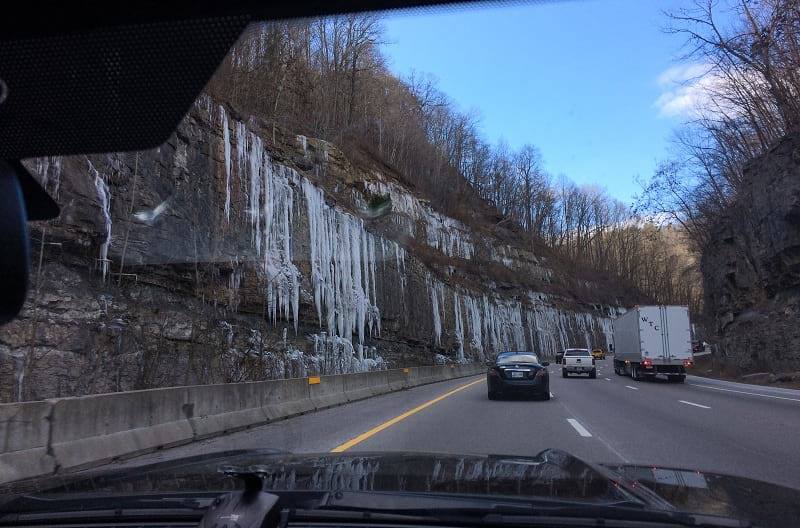 "One thing is for certain: It's sure to be a wonderful adventure every time you drive a Mustang! I hope you and your readers enjoy some of the photos in the gallery below that Mitch and I took along the way:"