VENICE, Calif. - Back in the day, the late great Carroll Shelby often summarized one particular meeting with then-Ford President Lee Iacocca as, "So, Lee, you want me to make a racehorse (the GT350) out of a mule (the standard Mustang GT)?" Mr. Iacocca agreed that was, indeed, his marching orders to Shelby. It only made sense, as Shelby and his merry gang of hot-rodders, designers, engineers, fabricators and racers had somewhat magically turned the outdated, engineless AC Ace into the Corvette-killing Shelby Cobra. And nobody will ever accuse Lee Iacocca of not possessing crate loads of intuition about what car buyers wanted, and what sold cars.
The "K-Code" Mustang GT, running a 271-horsepower V-8 with a 4-speed manual transmission, was no slouch, but Iacocca and Shelby knew it could be something so much more. And thus was born the original Shelby GT350, developed and built in Los Angeles, California. It was only logical that, shortly thereafter, Shelby and company decided to turn its new racehorse into a winning racehorse. So a small race shop was set up in a corner of one of the Shelby American buildings in Venice, California. There, the GT350 was further tuned, fettled and developed into a committed racing car aimed squarely at the Sports Car Club of America's B Production class.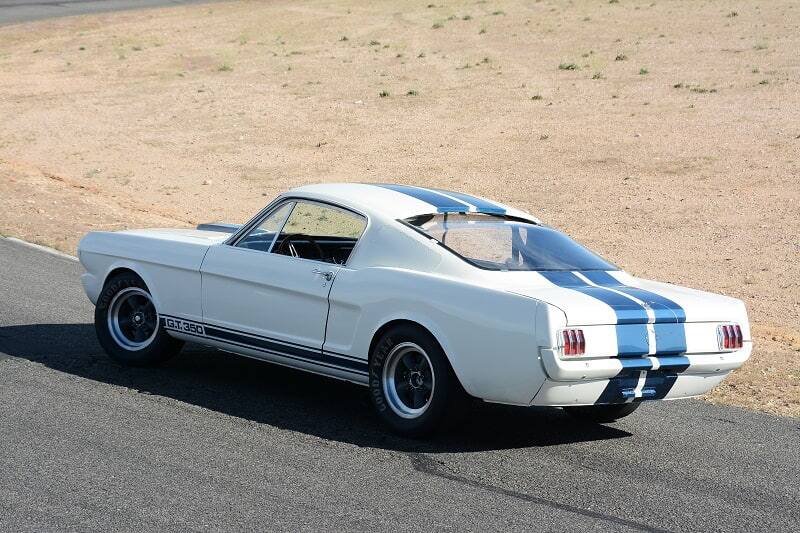 It featured a revised front fascia (sans front bumper) incorporating a pair of front brake-cooling ducts. The Shelbyfied 306 horsepower 289 cubic-inch V-8 was hopped up as much as the rulebook would allow. And the rear window was reconfigured a bit to include a scooped out, reverse bubble-shaped leading edge open to the cockpit. The resultant machine was officially called the GT350 Competition, and later earned the nickname GT350 R, often referred to as the Shelby "R Model." Only 36 were built by a small group of Shelby mechanics, engineers and fabricators out of that shop in Venice. All 36 were produced in '65, and the GT 350 Comp positively made hash out of the SCCA's B Production classes all over America, handily winning the national championship. These rare cars are among the most sought-after, and valuable, early Shelby Mustangs.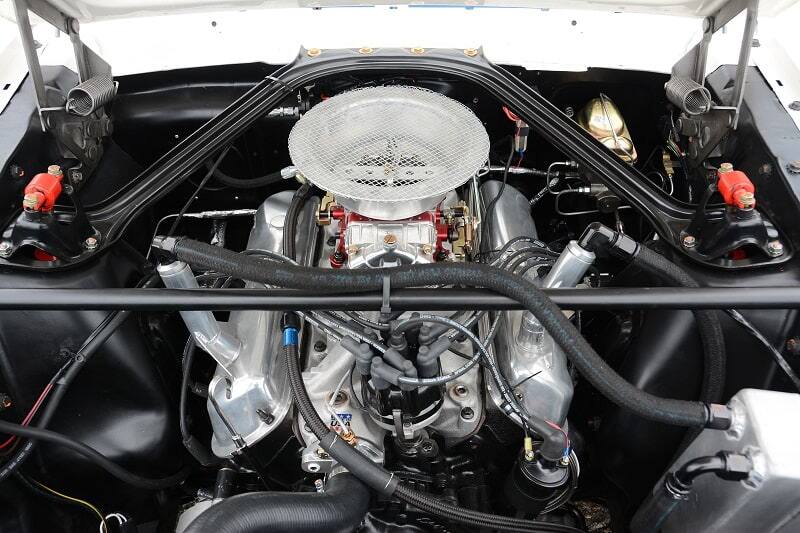 A young teenager from Ohio named Jim Marietta was among the group that built that first Competition model Shelby Mustang, and the 35 units that followed it; he began working at Shelby American at age 17 and for a time was the company's youngest employee. He is proud of his time and tenure at Shelby American and went on to a distinguished career in other areas of the automotive industry. Over the years he maintained a strong relationship with Carroll Shelby, and stayed in touch with his old teammates from Venice.

Marietta, now 71 and technically retired, got a hankering to have a GT350 Comp just like he "and the boys used to build back in the day." He got to jawing the idea over with Shelby American's chief designer, Peter Brock, who agreed it wouldn't be too hard to do – based on today's restoration methods and parts availability – and he even offered to help Marietta with the project, welcoming Jim to build the car in a corner of Brock's own shop in Nevada. An idea was born.

They further connected with mid-'60s teammate Ted Sutton, and longtime Shelby historian and Shelby American Automobile Club majordomo Randy Richardson, and branded themselves the "Original Venice Crew" (OVC). The goal was to make the reborn GT350 Comp as faithful and authentic to the original '65 as they reasonably could.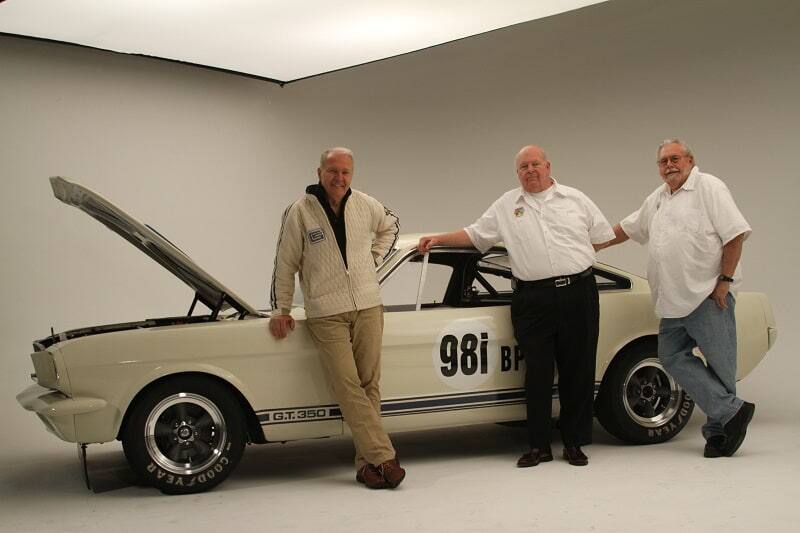 "There was never any interest in building a modern restomod with a 6-speed transmission, fuel injection or computerized anything," comments Marietta, although a few concessions were made in the name of enhanced safety measures. Plus Brock chimed in with his desire to give the new car a few of the improvements he'd dreamt up for the original back in the day, but never made production in time due to Brock's temporary assignment in Italy, and a shop relocation at Shelby.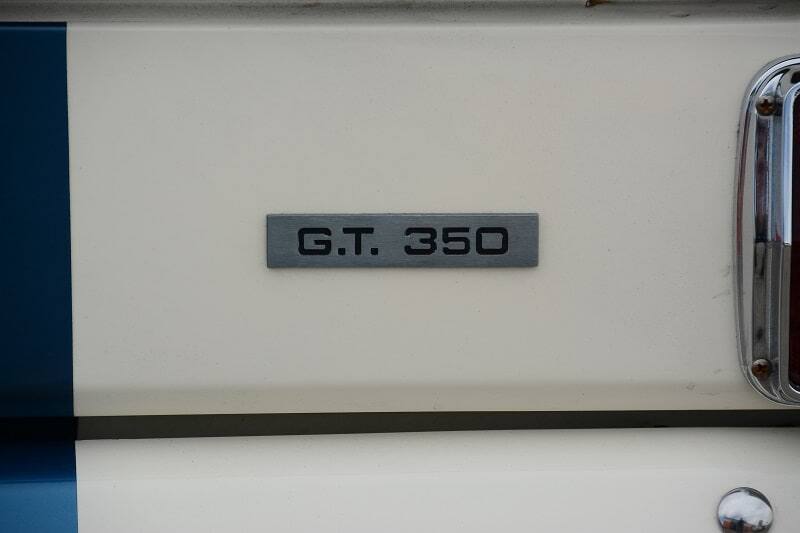 These enhancements don't in any way diminish the period perfect flavor and makeup of the car, but only serve to make it the best it could have been in 1965 if the original vision had been fully realized. Among them is an independent rear suspension that Ford had begun developing early on for the Mustang, but was nixed at the last minute due to cost. Also, Brock designed a (to most eyes) better-looking and aerodynamically efficient front fascia with much more effective brake cooling ductwork than the original. Brock wasn't pleased with the original "humpdeck" rear window, so the rear glass has been mildly reconfigured in the name of better outward visibility and improved aero. Another Brock-mandated update is the addition of the Plexiglas sail-panel windows that ultimately showed up on all '66 Shelby Mustangs in place of the '65's vented gills, or the Comp's metal blockoff plates that replaced them. It's a handsome design touch, and improves the driver's rearward visibility.