MONTEREY, CA – Yes, it's true: The holy grail of sports cars, CSX2000 – the first Cobra and genesis of the Shelby legend – was sold at auction in Monterey, California, by RM Sotheby's for $12.5 million.

A few months back, the collector car universe and Shelby enthusiast communities were somewhat shocked when The Shelby Trust announced that the first Cobra prototype was going to be sold at auction. But it was confirmed that the car that started it all, the epicenter of the Shelby legend, was consigned for auction sale to RM Sothebys to be sold into hands other than those of Carroll Shelby, for the first time in its near 55-year-old life. Nobody could really believe it.

This is the car Carroll told me that he'd never sell as long as he was alive. Unfortunately, he no longer is, so besides its history and significance, it represented a huge pile of cash to the Shelby Trust. The Trust is the backbone of all Shelby entities, with its benefactors being the Shelby family and heirs, Shelby executives and trustees, and various other stakeholders. So Friday, night August 19, 2016, amid much pre-sale promotion, marketing and hype, Carroll's grandson, Aaron, drove CSX2000 up onto the RM Sotheby's auction block in Monterey.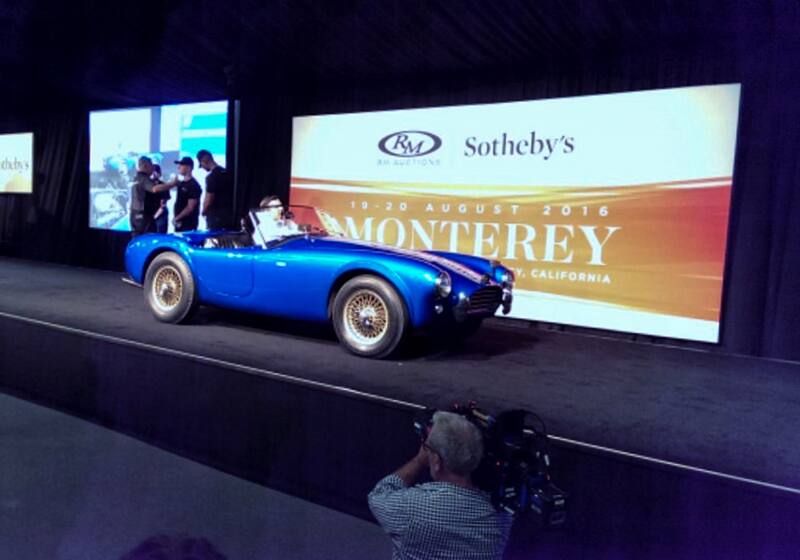 CSX2000 looked as it has for several years; stunning in dark metallic blue, sitting easily on its knock-off wire wheels, with Mr. Shelby settled comfortably into its raggedly aged and torn leather seats, idling its lumpy small block Ford V-8 idle, and looking fabulous in middle age. This is the same car that Carroll Shelby and a band of hot rodders and fabricators built in the middle of the night in Dean Moon's SoCal race shop; the car that I personally drove in the Nevada desert nearly 20 years ago (LINK), with Carroll himself handing me the keys and telling me, "Aw, it's just an old piece of S--T car, so take it out there and drive the S--T out of it." It's the same car that was repainted about every other week back in the early 60's so that each magazine editor who borrowed the first Cobra for a road test thought Carroll had several of them in his fleet; and thus it's the one car that formed the foundation of everything we know of the Cobra and Shelby legends.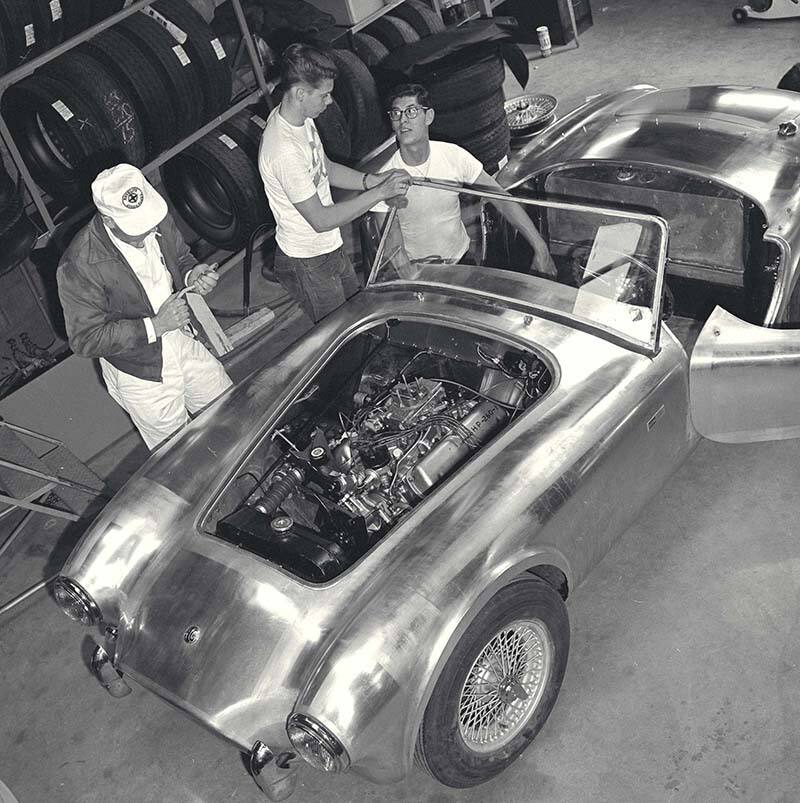 The quiet pre-sale buzz around the community suggested that the Shelby folks were looking for a minimum of $15 million, and quietly hoping for $20 mil. What's it really worth? Like a roulette wheel in Vegas, "Around and around she goes, where she stops, nobody knows…"

The thousands of bidders and onlookers were quietly stunned when a Sothebys auctioneer (not RM's regular guy) opened the bidding a relatively piddling $5 million. Bidding proceeded quickly on up to $10 million, and then began to flag. About the time the somewhat lackluaster auctioneer began taking bids in $100,000 increments, it appeared the car hit a bit of a wall. Why?

That's hard to say, it might have been the auctioneer's style and pacing, or perhaps that a Le Mans-winning Jaguar D-Type had just sold minutes earlier for nearly $20 million, taking some of the oxygen and/or money out of the room. Or maybe, that's all CSX2000 was really worth.

No matter, the auctioneer soldiered on, as the bids went up in $100,000 steps for an agonizingly long time, between what appeared to be just two players. Then a third jumped in and it seemed is if the tail of the rocket might light up again. The auctioneer continued grinding away until he reached a high bid of $12.5 million, at which point the bidding hit a wall. That's all there was this day in this room for this car.

After the usual "first, second then, third and final call" to give everyone time to consider their position and up their bids once more, the gavel fell at $12,500,000.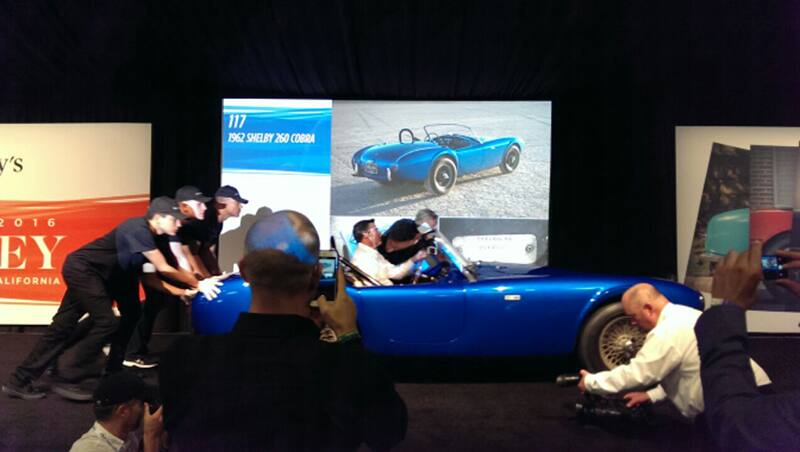 Was that a disappointingly low sale, or did someone just get a bit of a bargain (I say both)? Or is that just how much money this tattered old car deserves in the collector marketplace? Hard to say, as pre-auction estimates, and seller expectations are a slippery slope, as they may or may not be rooted in reality. No matter, CSX2000 had finally traded hands for the first time since it was built those many decades ago. As RM Sothebys doesn't disclose winning bidders' names or identities, we can't say with absolute certainty who bought the car. But one lucky and obviously wealthy Shelby enthusiast out there has bought his piece of history.

It seemed the Trust was doing a bit of house cleaning that night, as a couple of other Shelby (although not Ford-related) machines sold at the same time. These included a very low-mile Shelby Omni GLHS, and Carroll's personal GM-powered Shelby Series I Roadster.

Hopefully the new owner will continue to show, share, and maybe even drive, this holy grail of sports car history. In any case, Cobra CSX2000 is now spending its first nights away from its father, and we can't help but wonder if both Carroll and the car aren't just a little bit sad about it.
FORD PERFORMANCE PHOTOS COURTESY MATT STONE / INSPIRIED COMMUNICATIONS