TULSA, OK – Every June, Ford enthusiasts gather in Tulsa. And with over 400 Mustangs, Shelby's and Fords in attendance during this year's Mid-America meet at the Southern Hills Marriott in Tulsa, it would make it one of the largest national Ford shows in the country. But, the "All Ford Super Show" on Sunday June 19th was the merely the exclamation point to nearly a weeklong marathon of activities.

The Mid-America meet, now in its 42nd year, is much more than a big car show. It actually started on Wednesday at Hallett Motor Racing Circuit near the little town of Jennings, Oklahoma. Early entrants went through a driving school to learn how to better enjoy their vehicles in the club racing that followed on Thursday and Friday.

Alongside throngs of enthusiasts, Ford Motor Company and Shelby-American brought their tractor-trailer rigs and rolled out their lineup of new performance cars for display –and also gave hot laps around the track in select models all three days. The Open Track event, running at three different skill levels, culminated with a lineup of purely historic vintage racing Mustangs and Fords that thrilled spectators at 1 p.m. Friday, following by the much heralded "Late Model" race.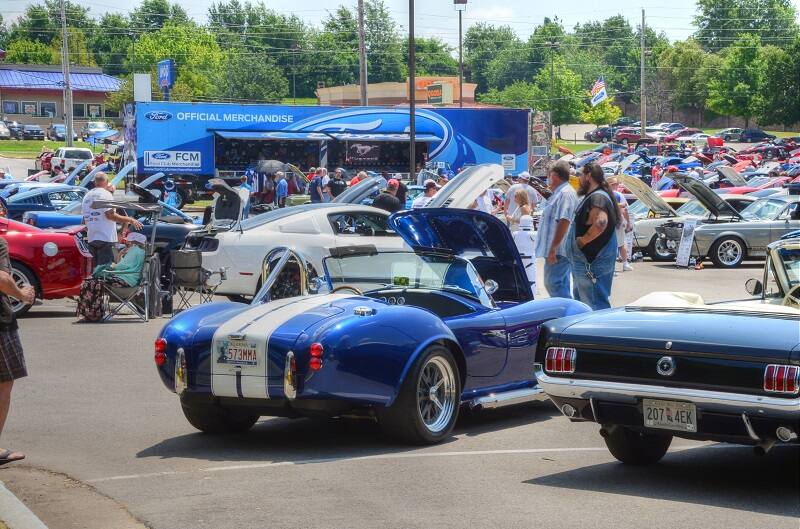 Drivers and spectators alike had to hustle the 45 miles east back to Tulsa to attend the 7 p.m. Friday banquet at the Marriott. As usual, the convention hall was jam-packed with people, door prizes, car videos, a charity auction and of course VIP guest speakers, including Jim Owens of Ford Performance and Gary Patterson of Shelby-American.
Drag racing action and a big swap meet consumed most of Saturday at Tulsa Raceway Park, where over 200 Mustangs and Fords blasted down the quarter-mile in E/T bracket racing. Novices could even attend a drag racing school early that morning to learn the ropes or hone their skills.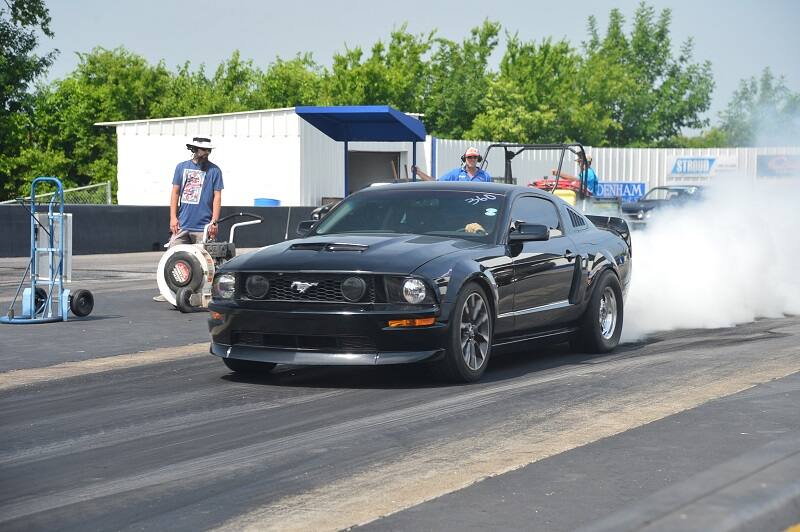 Thursday night's cruise to downtown Tulsa registered the highest attendance of all the weekend's activities. More than 700 cars formed a six-mile-long line cruising behind a police escort to find parking spots on the street in the Brady Arts District of historic Old Town, lined with cool eateries and shops.
The show's closing ceremonies came Sunday afternoon as car show vehicle owners poured into the air-conditioned Marriott banquet room one last time to receive their prized awards from the Sunday car-show judging. While winning an award wasn't a sure thing, one thing was for certain. They'll all be back in Tulsa next June, if they possibly can, for the 43rd Annual Mid-America Ford and Shelby Meet. We'll see you there.


FORD PERFORMANCE PHOTOS / COURTESY JERRY HEASLEY