WOODLAND HILLS, CA – After attending and covering the 2,000-car spectacle that is Fabulous Fords Forever just a few weeks prior, my assignment to head out to cover a regional Mustang club show out in Woodland Hills, California, didn't seem like all that interesting a proposition. Instead, this Mustangs in the Park shows turned out to be small but mighty.

It turns out that this "Sunday in the Park" type show hosted by a Southern California chapter of the Mustang Owners Club of California (MOCC), was sponsored by nearby legendary Galpin Ford, the world's top-selling Ford dealer, and its Galpin Auto Sports toy-box shop. If there was any disappointment at all, it's that this sprawling, handsome urban-park location could have easily held two, three, or even four times the 100 or so cars that entered for the show. And it would have been easy to do; once the location and sponsors are secured and all the rest of the infrastructure is in place, amping up the numbers would have only made it an even better event. But that didn't take away from the diversity, interest, and general quality of the hardware on hand.
We saw lots of great early cars here, a few presented by original owners and the families of same, plus SVTs, Mustang IIs, and all the specialty Mustangs: several Shelbys, Roush cars, and a few others that we didn't quite recognize. Plus some barn-find beaters and other Mustangs that were "customized to taste." A singular non-Mustang category was rounded out by a couple of early T-Birds, a tasty sweet Falcon Ranchero V-8, an always elegant '56 Continental Mk. II, and the craziest, over-the-top Pinto anyone could remember, complete with a hand-fashioned super widebody kit, monster small-block Ford V-8, Mustang underpinnings, and big rolling stock – not for everyone, but eye-catching to be sure. And the build was top-quality.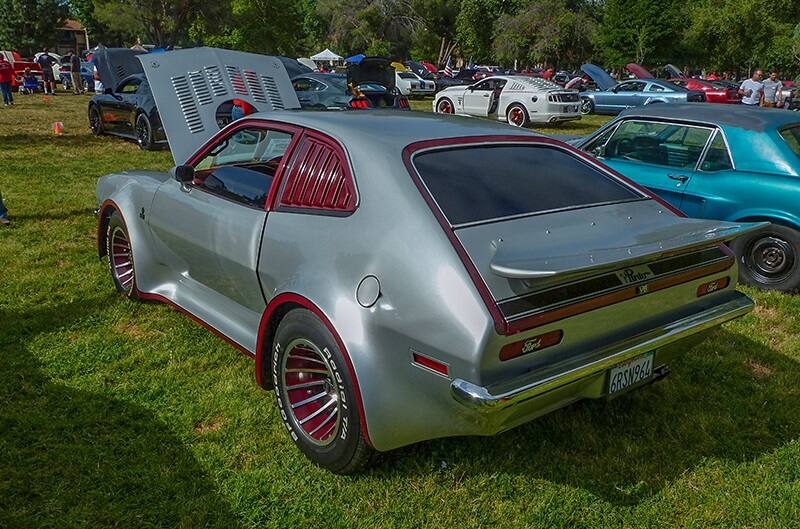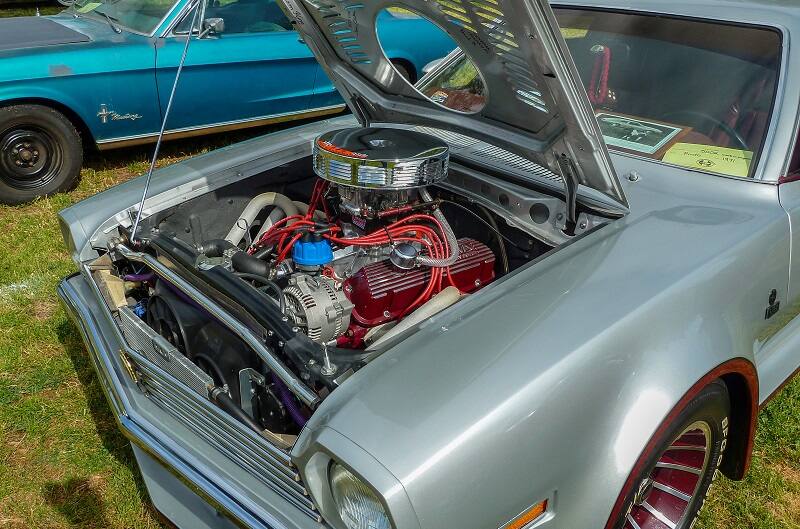 Several other car/owner combinations caught our attention, especially one gent who was there with his two brilliant red Mustangs. Both his, both bought new by him. The first was a rare and historically significant 1993 SVT Mustang Cobra, factory fresh and immaculate in every way, still rolling on its original tires and showing just 3,300 miles on the clock. Recall this model was rated at 235 horsepower -- big stuff at the time. Parked next to it was his just-delivered 2016 Shelby GT SuperSnake which spanks out 627 horsepower -- big stuff at any time. Like the '68 Mustang GT/CS California Specials? Several were on hand here, too. Very nice.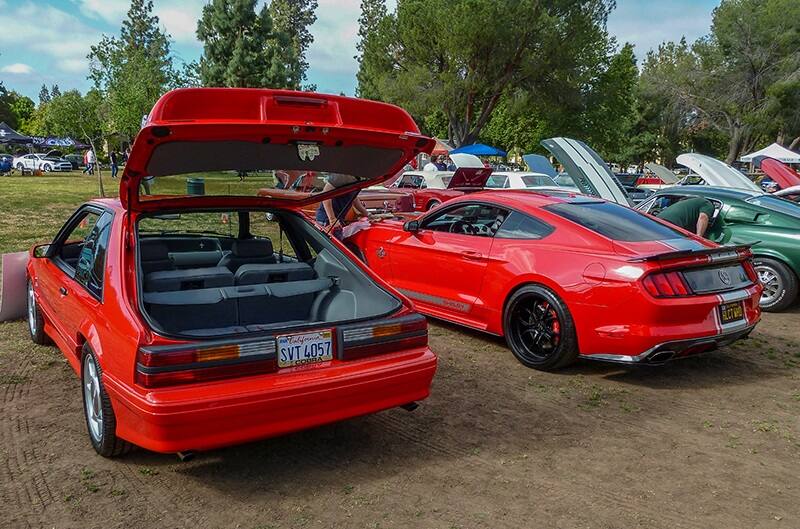 Our final comment to the MOCC is "job well done" but please try to give us more next time. We do not know the extent that club leadership wished to reach out to other area clubs, or the greater Mustang community as a whole, in the name of a larger show field, but the foundation was there for it. Funny enough, there was another large car meet taking place just a few blocks away, featuring Ferrari, so the streets around Warner Center Park were just buzzing with the sounds of Italian V-8's and 12's showing off.
One Mustang owner thought this was great: "Good – let them keep the cops busy so they can draw the tickets."
Hmmm, Ferrari vs. Ford; not a new theme, but still a good one.

FORD PERFORMANCE WORDS & PHOTOS COURTESY MATT STONE / INSPIRED COMMUNICATIONS