For years, Ford Performance has been promoting the idea that whether it's for hot rods or custom builds, you should always "Put a Ford in Your Ford." In other words, there's inherently something not quite right about putting Bow Tie or Brand X power in your classic or custom Ford vehicle. Clearly, ever since the availability of a Ford "Coyote" V-8 crate engines via Ford Performance Parts, we've been seeing a hot new trend of Ford Coyote V-8 power being installed in a wide variety of unexpected cars and trucks – making them amazingly powerful and super cool at the same time. But when we received an email in our ClubHub@Ford.com inbox from Chad Anderson about his own Coyote V-8 swap, we were . . . well, taken aback. It turns out Anderson swapped a Roush/Ford Performance Supercharged Gen 2 Coyote into a BMW drift car. After initially feeling that we should dismiss it, we then thought – Hey, if it's good to "Put a Ford in a Ford," is it even better to put a Ford in just about everything else – even if it's an import? Email us your opinion to ClubHub@Ford.com. We'd like to know if you Ford purists out there think that what Chad did was sacrilegious – or was it genius? Before you answer, check out this Detroit-area drifter's note to us below (he even has a YouTube video on the car) and see why we decided to put him in the spotlight this week: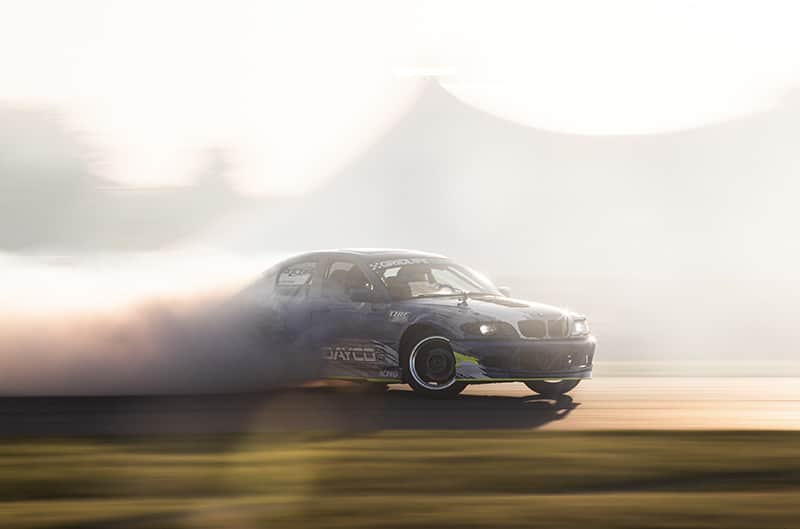 "Hey Ford Performance! I'm Chad Anderson. I know this isn't a Ford on the outside, but it definitely is on the inside (literally). This is my 2002 BMW 325i that I have converted over to a Ford powertrain. This actually started out life as my beginner drift car to learn the ropes on, but as I progressed I desired more power and opportunity to build something special.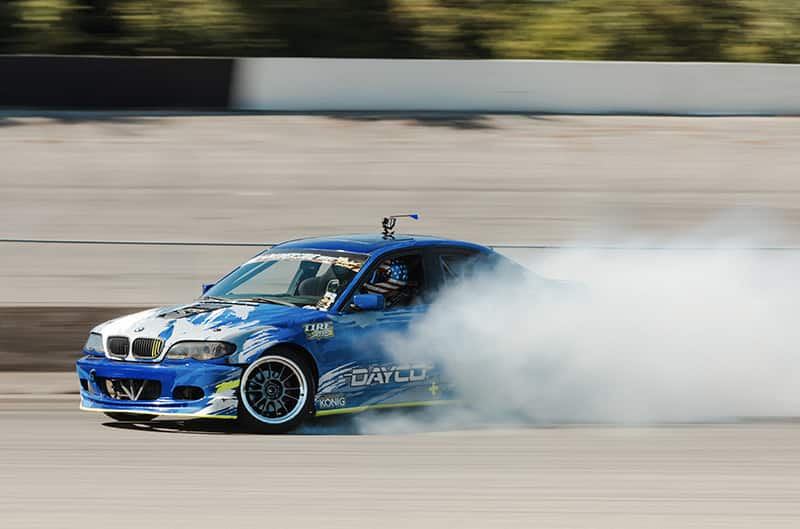 Here are some quick facts about this one-of-a-kind build:

--- Gen 2 Coyote with Roush/Ford Performance 2300 Supercharger
--- MT82 Transmission
--- S550 Mustang working dash and cluster
--- S550 Mustang Radiator
--- SN95 power steering pump conversion
--- 2007 Ford Explorer Rear Differential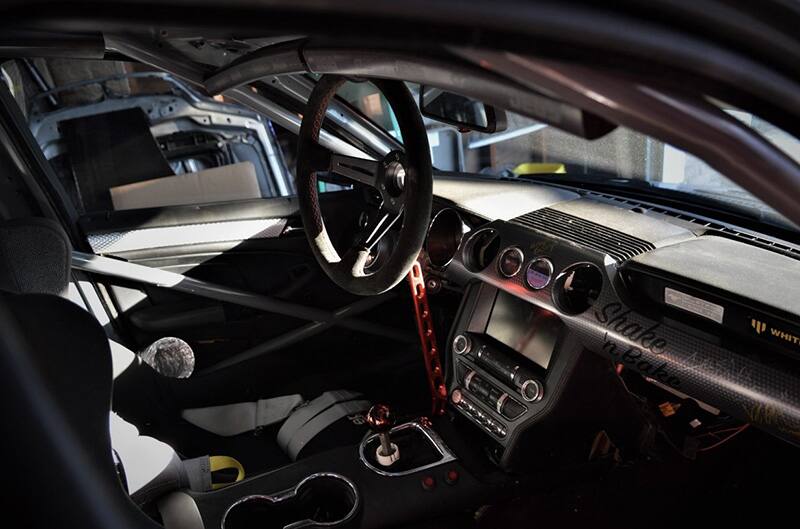 This car is running basically a complete S550 body harness/engine harness from a donor car – so my car thinks it's still a Mustang! Most of the components on this car are one-off builds mainly done by myself and a few close friends and coworkers. This car is an absolute rocket on the track and even is occasionally driven to Cars and Coffee events or even cruising on Woodward Avenue. Whenever people get up close and realize it has a Ford Coyote as the powertrain, they are instantly amazed and surprised to see that engine in this sedan! I hope you'll agree that the amount of fabrication and careful placement of components in this small engine bay is awesome to look at."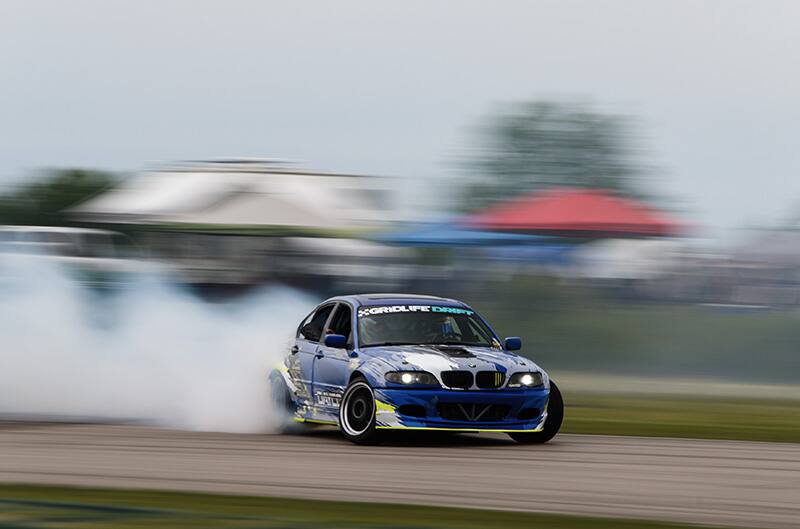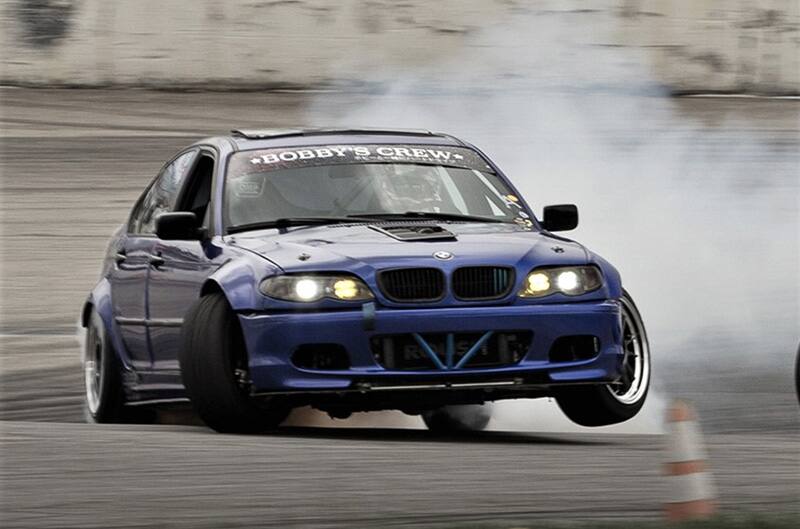 Here's How YOU Can Get In The Spotlight: For more than 15 years now, one of the most popular features on FordPerformance.com and in our weekly Fast News e-newsletter continues to be "Ford Fan Spotlight," where readers can send in their own reasons why they're fans of Ford Motor Company and its vehicles. You know who they are: Ford "superfans;" grassroots Ford racers; unique Ford vehicle owners; loyal Ford enthusiasts; notable Ford club people; special Ford families; and/or any avid supporter of Ford, Ford vehicles, Ford motorsports or Ford Performance who deserves a little bit of special recognition.

All you need to do to get you, your car or candidate considered is to send in a brief description (200-500 words or less) and a few photos (in .jpeg format, preferably around 1 mb in size) with the owner's full name and hometown, please. Just tell us about the vehicle(s) and why you think Ford Performance should feature it (them) in the "Ford Fan Spotlight" for an upcoming installment of Fast News as well as for posting on FordPerformance.com. Then email it to: ClubHub@Ford.com with your contact info. Your submission allows us the rights to use your words and images (along with any edits) for editorial purposes; we'll choose one submission in random order to post online. We hope to see YOU and your Ford in our Spotlight soon!