We met Mark and Karen Goodman of a couple of years ago when the Ford Pinto driving pilgrimage known as "The Pinto Stampede" rolled into Dearborn for a few days of fun and frolic. Ford Performance Club Connect co-hosted a tour of Ford retiree Mike Berardi's MotorCity Mustangs collection (which actually also includes a few notable Pintos) and a pizza lunch, where we got to check out the dozens of Pintos from all across the country who joined in the annual caravan of loveable Ford subcompacts back in July of 2021. We'll admit to being smitten with the Goodmans' Red 1978 Pinto Squire Wagon that they dubbed "Stormy," so we asked to get the skinny on the wood-grained classic that this couple from West Allis, Wisconsin, drives everywhere. Check out their email to us below (yes, they're members of the Pinto Car Club of America) and feel free to smile along with us:
"Hi, Ford Performance! It's Mark and Karen Goodman from Wisconsin. We just wanted to say thanks again for everything you did for the Pinto Stampede today. Here's some info you requested on our 1978 Pinto Wagon.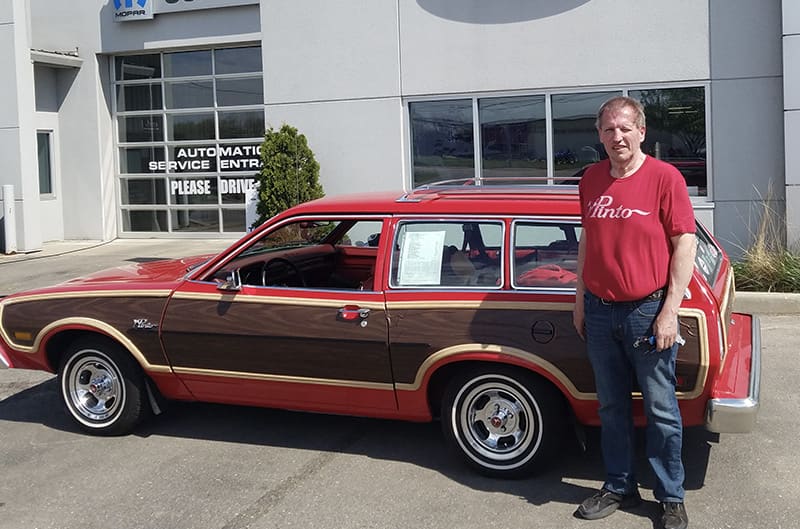 "It's a 1978 Squire with just over 77,000 miles on it. It has the 2.3L four-cylinder with an automatic transmission – with its original drivetrain and Deluxe interior. It features a dealer-option AM/FM/8-track radio that still works great. It was repainted in 2003 by the second owner who bought it from the original owner.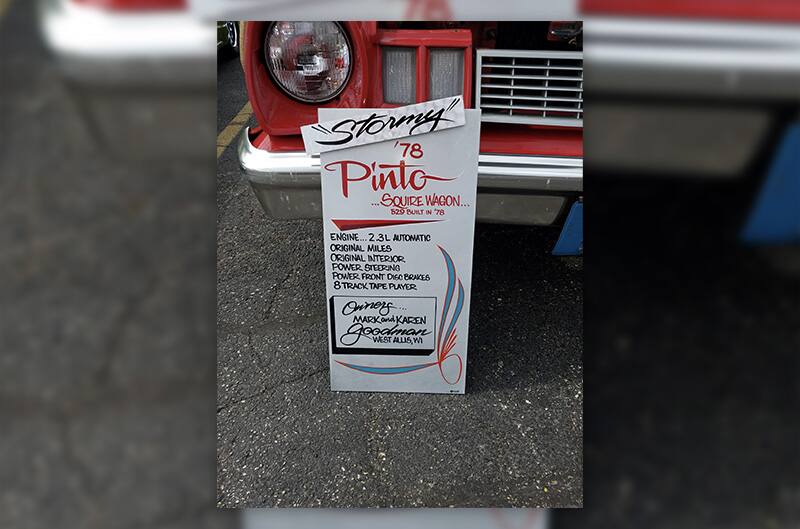 "We have owned the car since 2006 and gave the guy we bought it from the money before we even looked at it close-up. We felt he was like family, so . . . well, that's how Pinto owners are. I replaced the big wood-grain vinyl panels about six years ago, and the trim is all original.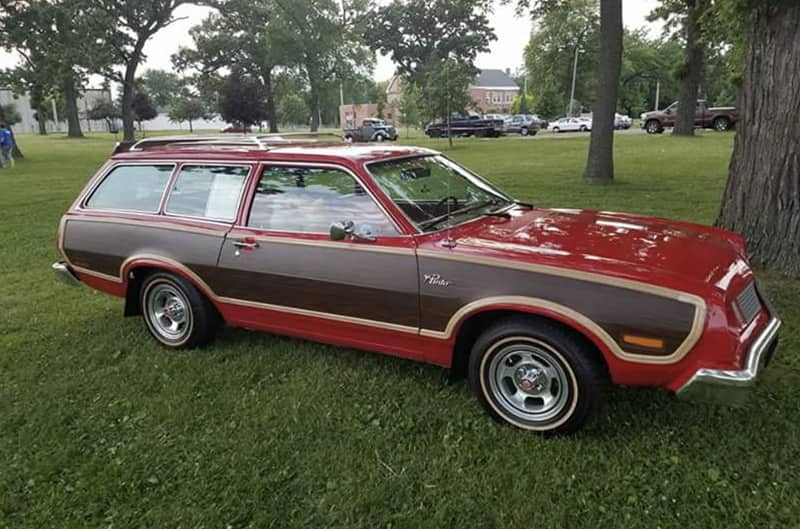 "As you might expect, this car draws a lot of attention wherever we go, and makes some of the big-dollar car owners mad because so many people actually like it better than their belly-button Tri-Five Chevys or run-of-the mill street rods.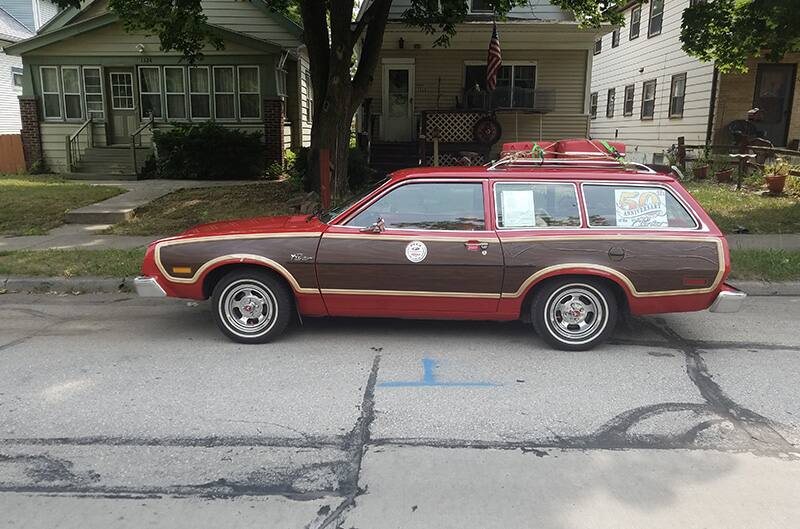 "It made the 1,138-mile round trip from West Allis, Wisconsin, to Dearborn and back with no problems at all. Four days later, it was making laps around Road America, and a couple of days after that it was at Slinger Speedway doing a couple of laps there. Next up we will have it at on display at the Milwaukee Mile for the ARCA Menards Series races. It's so good to know the Ford Performance Club Connect program appreciates all Ford enthusiasts!"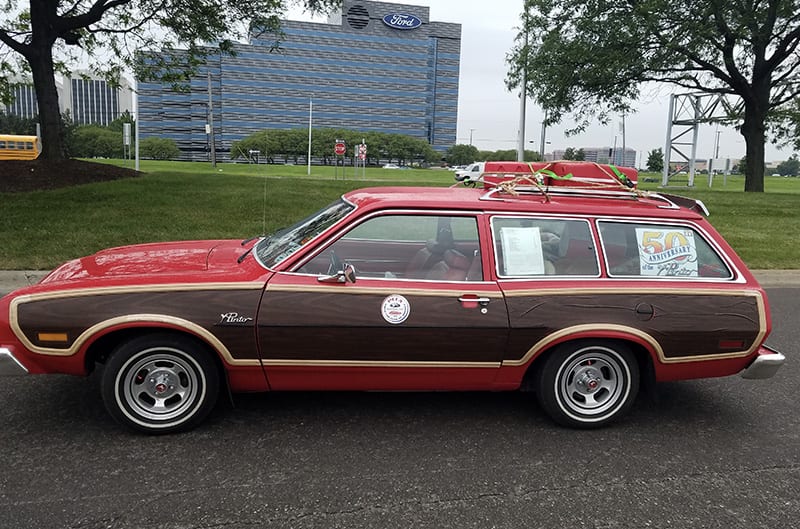 Here's How YOU Can Get In The Spotlight: For more than 15 years now, one of the most popular features on FordPerformance.com and in our weekly Fast News e-newsletter continues to be "Ford Fan Spotlight," where readers can send in their own reasons why they're fans of Ford Motor Company and its vehicles. You know who they are: Ford "superfans;" grassroots Ford racers; unique Ford vehicle owners; loyal Ford enthusiasts; notable Ford club people; special Ford families; and/or any avid supporter of Ford, Ford vehicles, Ford motorsports or Ford Performance who deserves a little bit of special recognition.

All you need to do to get you, your car or candidate considered is to send in a brief description (200-500 words or less) and a few photos (in .jpeg format, preferably around 1 mb in size) with the owner's full name and hometown, please. Just tell us about the vehicle(s) and why you think Ford Performance should feature it (them) in the "Ford Fan Spotlight" for an upcoming installment of Fast News as well as for posting on FordPerformance.com. Then email it to: ClubHub@Ford.com with your contact info. Your submission allows us the rights to use your words and images (along with any edits) for editorial purposes; we'll choose one submission in random order to post online. We hope to see YOU and your Ford in our Spotlight soon!