We often say that being a regular visitor to the Enthusiasts section of FordPerformance.com puts you "in the know" when it comes to the Mustang hobby. This installment of our Ford Fan Spotlight is surely proof of that, because we're shining a light on longtime muscle car collectors Dave and Kay Persell of Charlotte, Michigan – proud owners of a Mustang once owned by Detroit rocker Bob Seger. Sharp-eyed readers will recall that back in July of 2016, we revealed how – and why – the rock star sold his car to the Persells, and even how we helped the couple enjoy some "Hollywood Nights" with it after suggesting to television producers that the Mustang be featured on the "AmeriCarna" cable TV series. After re-connecting with the Persells with the email below, we've decided we'll revisit the story in an upcoming episode of our Mustang Owner's Podcast; for now, check out what happened the last time Dave took Bob Seger's Fastback out to a car show:
"Hi, Ford Performance! It's Dave & Kaye Persell – the couple who owns the 1965 Mustang Fastback first owned by Bob Seger. I know it's been several years since we last met up at the Mustang Owners Club of SouthEastern Michigan's (MOCSEM) big "Mustang Memories" Show in Dearborn, but we wanted to give you an update.
"This past July, we drove our 1965 Bob Seger Mustang Fastback to the Bellevue (Michigan) Car Show. Turns out that it was selected the "Best Overall" car the show! (They had over 170 vehicles participate in the voting).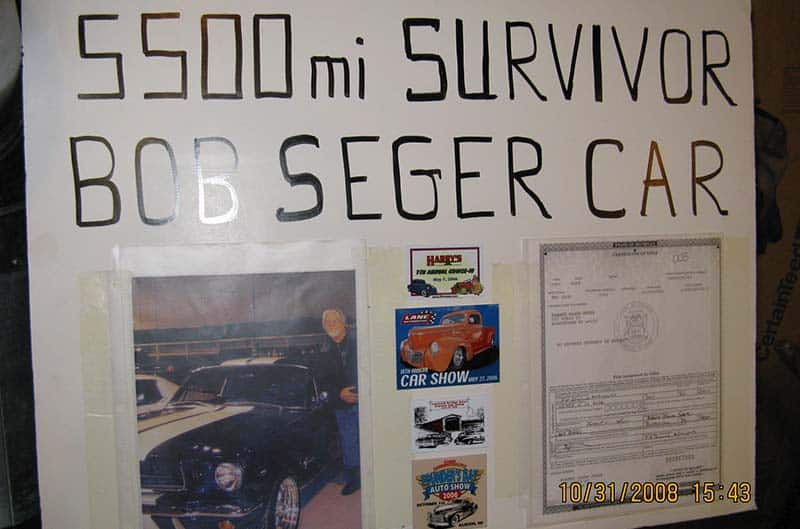 "Needless to say, we really enjoyed the day. Hope we meet up again soon!"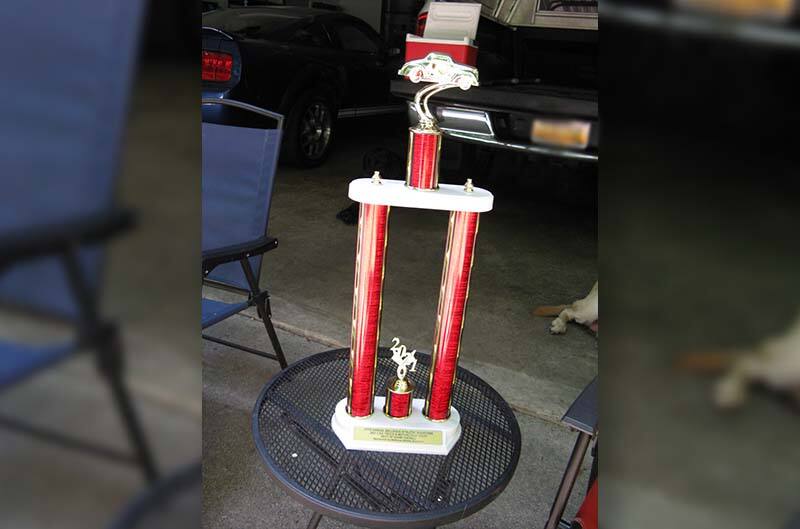 FORD PERFORMANCE PHOTOS / COURTESEY DAVID AND KAYE PERSELL
Here's How YOU Can Get In The Spotlight: For more than 15 years now, one of the most popular features on FordPerformance.com and in our weekly Fast News e-newsletter continues to be "Ford Fan Spotlight," where readers can send in their own reasons why they're fans of Ford Motor Company and its vehicles. You know who they are: Ford "superfans;" grassroots Ford racers; unique Ford vehicle owners; loyal Ford enthusiasts; notable Ford club people; special Ford families; and/or any avid supporter of Ford, Ford vehicles, Ford motorsports or Ford Performance who deserves a little bit of special recognition.

All you need to do to get you, your car or candidate considered is to send in a brief description (200-500 words or less) and a few photos (in .jpeg format, preferably around 1 mb in size) with the owner's full name and hometown, please. Just tell us about the vehicle(s) and why you think Ford Performance should feature it (them) in the "Ford Fan Spotlight" for an upcoming installment of Fast News as well as for posting on FordPerformance.com. Then email it to: ClubHub@Ford.com with your contact info. Your submission allows us the rights to use your words and images (along with any edits) for editorial purposes; we'll choose one submission in random order to post online. We hope to see YOU and your Ford in our Spotlight soon!