We know that when people buy a Ford Mustang, many of them see their new factory equipped pony car as merely a canvas for personalization – from adding appearance items to making performance modifications, they simply can't help themselves from putting their own personal stamp on it. That's really no surprise, as Mustang leads the nearly $1-billion aftermarket parts and accessory industry as the most personalized vehicle of all time. In fact, Mustang has long been recognized by SEMA as the most accessory friendly new vehicle. We generally love seeing all the different ways that owners make the most of their Mustang experience with modifications, and for decades now we've been helping them make the right decisions via our Toll-Free Ford Performance Info Center and Tech Line (1-800-FORD-788). But every once and awhile, people don't take our advice – such as putting a supercharger on a Shelby GT350. We try to explain that the physics of a flat-plane crank engine like the V-8 used in the modern GT350 doesn't adapt well to power-adders such as blowers and turbos. That's why we had designed and built this incredible Shelby as a naturally aspirated track beast. But there are still some GT350 owners who feel content to stretch the limits of what even Shelby Mustangs were designed to do. To that end, consider the following email we received from Kim Fleischmann, and a breathed-upon 2016 Shelby GT350 that's been pushed to the 850 horsepower stratosphere. All we can say is, "Hey, it's your car. So may the force be with you!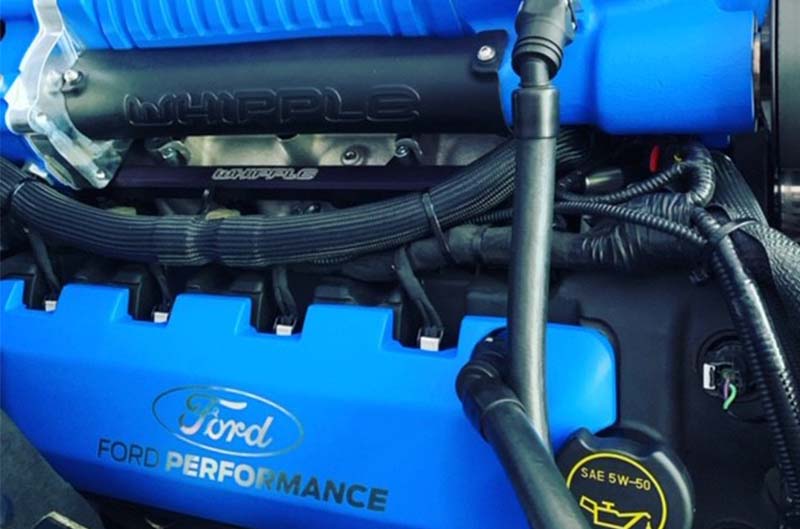 "Hi Ford Performance! Would love to have the honor of having the 'Fast News from Ford Performance' e-newsletter include this special 2016 Ford Shelby GT350 in your Ford Fan Spotlight. I have been a Ford collector of Shelby's for the past 13 years, and love how well-built these cars are, and how well they do performance-wise on the track.

"This particular GT350 has a supercharger, boosting output to 850 horsepower. I have also added high-performance suspension parts to beef-up the chassis so that it can handle the additional horsepower this car now produces. I call it 'The Beast,' because although it is a fun car to just drive around, you can also really scare the daylights out of yourself with it.
"This GT350's acceleration and handling would make Carroll Shelby smile from ear to ear. This is a project car of mine that I began in January of 2016. Taking it from the factory's naturally aspirated 526 horses to the 850 level has been a fun project, and it shows just how much these Fords can put out in performance, considering there's a Cobra Jet design blower on this car. Hats off to Ford Motor Company!"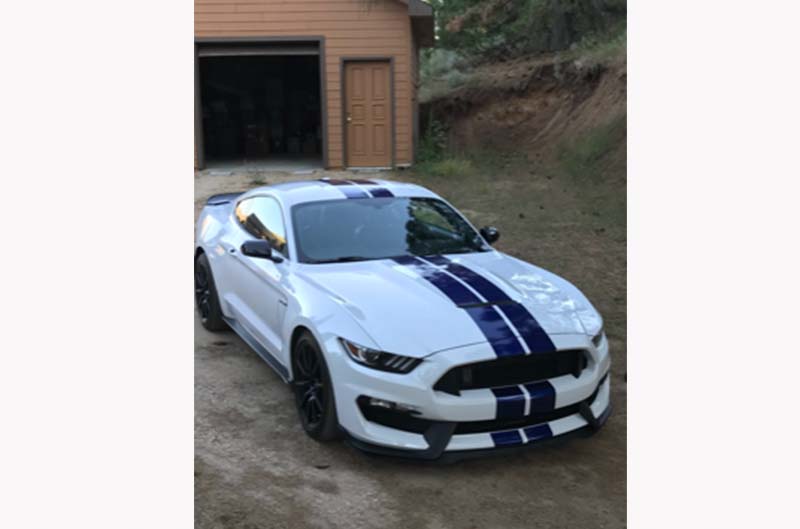 Here's How YOU Can Get In The Spotlight: For nearly 15 years now, one of the most popular features on FordPerformance.com and in our weekly Fast News e-newsletter continues to be "Ford Fan Spotlight," where readers can send in their own reasons why they're fans of Ford Motor Company and its vehicles. You know who they are: Ford "superfans;" grassroots Ford racers; unique Ford vehicle owners; loyal Ford enthusiasts; notable Ford club people; special Ford families; and/or any avid supporter of Ford, Ford vehicles, Ford motorsports or Ford Performance who deserves a little bit of special recognition.

All you need to do to get you, your car or candidate considered is to send in a brief description (200-500 words or less) and a few photos (in .jpeg format, preferably around 1 mb in size) with the owner's full name and hometown, please. Just tell us about the vehicle(s) and why you think Ford Performance should feature it (them) in the "Ford Fan Spotlight" for an upcoming installment of Fast News as well as for posting on FordPerformance.com. Then email it to: ClubHub@Ford.com with your contact info. Should you wish to send a video, you simply need to post it on www.YouTube.com (preferably 1-2 minutes long) and send in the link, along with a brief description, to that same ClubHub@Ford.com email address. Your submission allows us the rights to use your words and images (along with any edits) for editorial purposes; we'll choose one submission in random order each week to post online. We hope to see YOU and your Ford in our Spotlight soon!